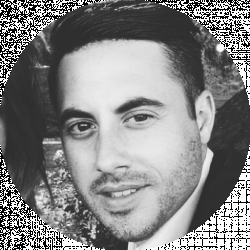 Latest posts by David Borgogni
(see all)
Last Updated on January 5, 2023 by Natalia Bickell
Choosing an email marketing platform can be difficult – our Klaviyo review may be able to help you figure out if this service is right for you.
Email marketing platforms can do far more than just send emails to your customers. Klaviyo can not only help you to create eye-catching emails, but they can also utilize analytics to create the most effective marketing campaigns – which will hopefully lead to more sales.
The question is – is Klaviyo worth using, and is it going to help you to build your eCommerce business?
The bottom line up front: On the whole, it's a great email marketing platform with fantastic analytics and CRM tools that could greatly boost your marketing campaigns.
In this review, we'll be looking at the main features of Klaviyo. We've tested it out to see how it works, so we can give you our honest opinion on how it works. We'll look at the pros and cons, pricing, integrations, and alternatives to try if you decide Klaviyo isn't right for you.
First, let's take a look at what Klaviyo is, as well as the main features it has to offer.
What is Klaviyo?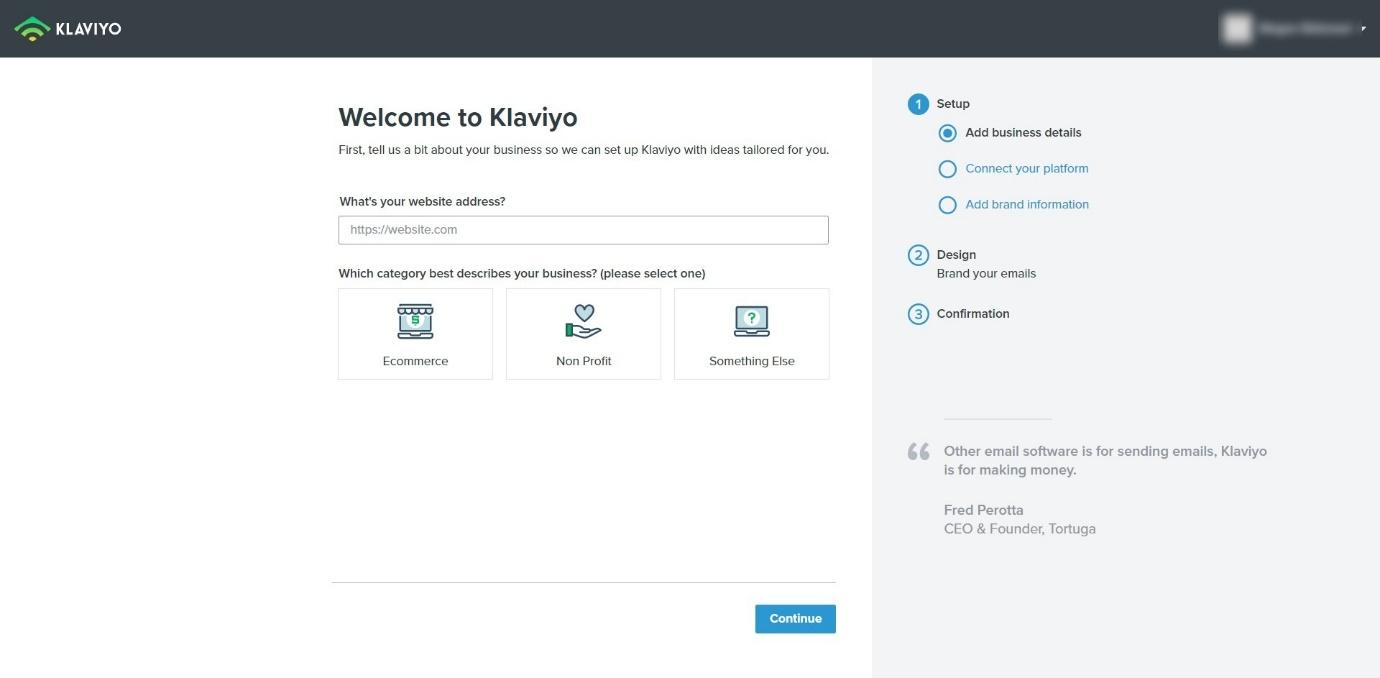 Klaviyo is an email marketing platform aimed at business owners. It integrates well with several eCommerce platforms, including Shopify Plus, Magento, BigCommerce, Commerce Cloud, WooCommerce, and more.
Klaviyo was launched in 2012 in Boston, Massachusetts. It has some advanced features, like smart segmentation and analytics, which can predict customer behavior.
The Main Features of Klaviyo
Here are the main features of Klaviyo in a nutshell:
Drag-and-drop email builder
Beautiful email templates
Drag-and-drop form builder with templates included
Marketing Automation builder with pre-built templates
SMS messaging
Advanced analytics that can predict future customer behavior
Smart segmentation
Split testing
Integration with various eCommerce platforms
Signup and Dashboard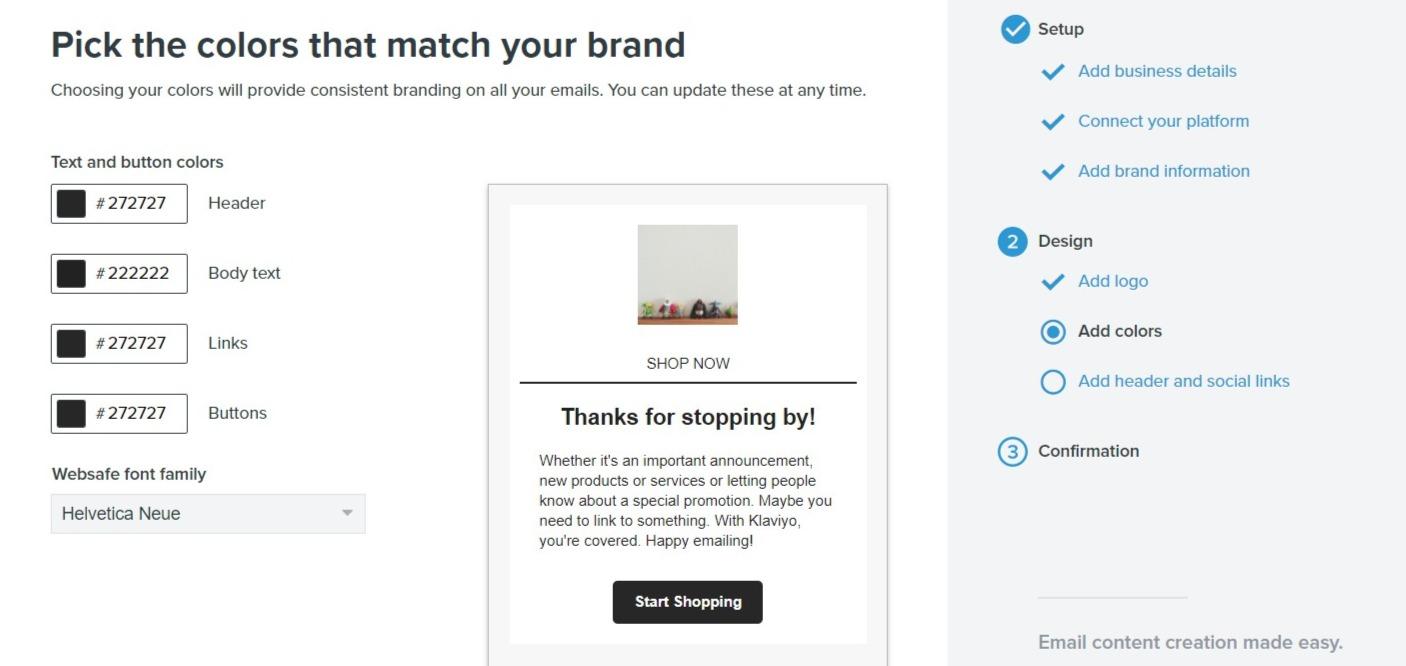 It's really easy to sign up with Klaviyo. They offer a free plan, so you can sign up and try out the platform right away. You have to fill out a few questions upon signing up, including which category best suits your business, and you can add your logo and branding immediately.
Once you're in, you can see the dashboard area.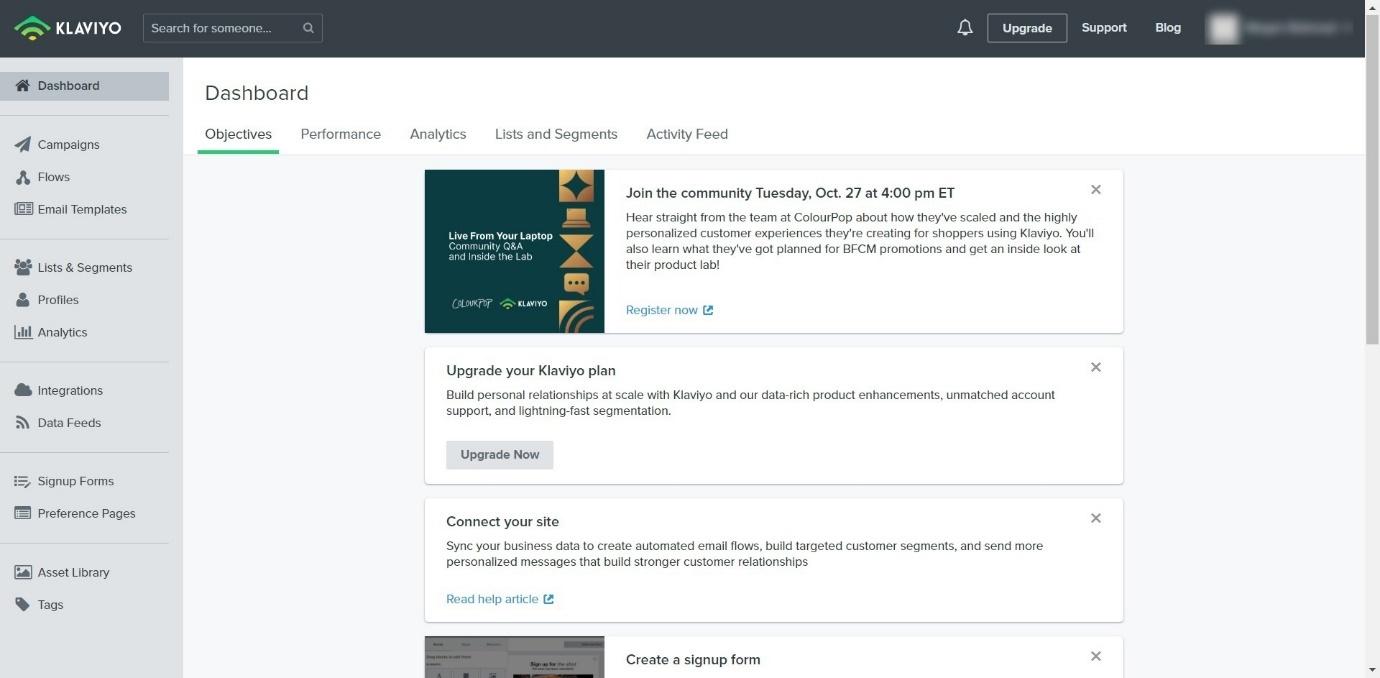 The 'objectives' section will give you a series of optional tasks to complete, with built-in video tutorials to guide you through each step.
The navigation area on the left is really clear and easy to use. The design of the platform is functional – it's not that colorful or eye-catching, but it clearly shows everything you need to find, which is important.
Email Marketing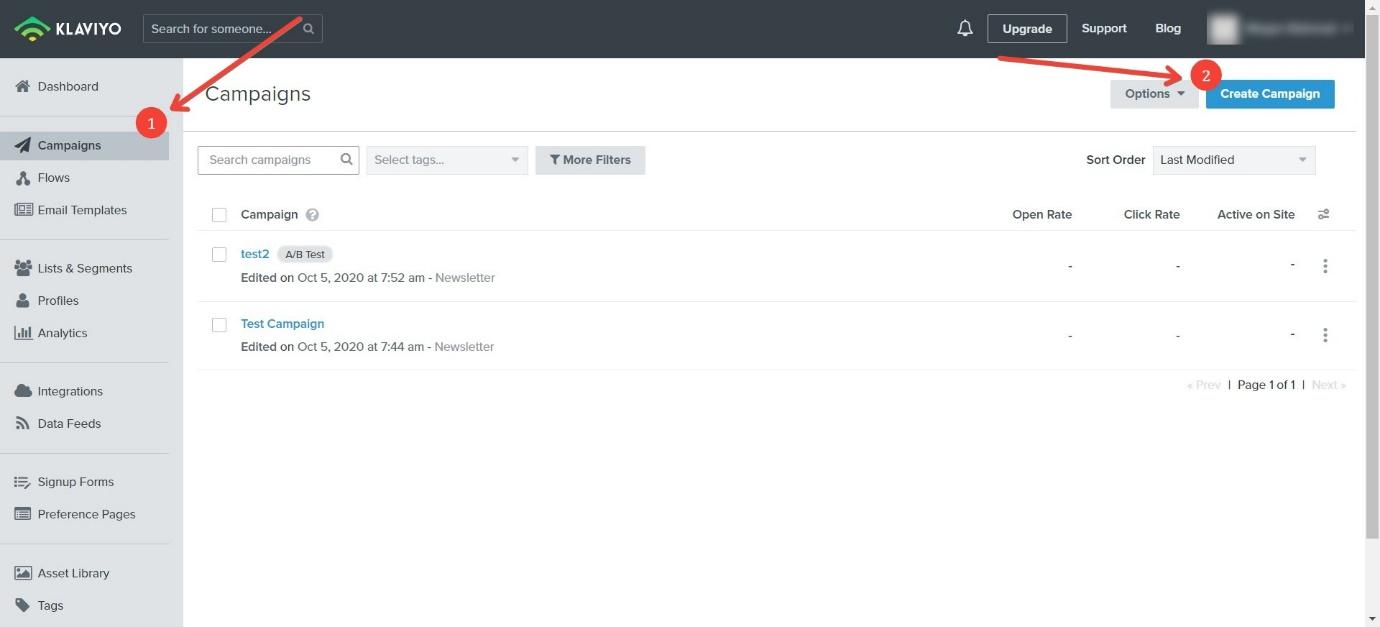 Creating email campaigns is straightforward. You can click 'campaigns' and then 'create campaign' to get started.
There are a few basic things to set up before you start designing your campaign:
The 'smart sending' option allows you to avoid sending the campaign to anyone who has already received an email from you in the last 16 hours. This means you can avoid accidentally bombarding the same person with multiple emails.
You can also choose 'UTM tracking' – this stands for the Urchin Tracking Method, which uses snippets of codes in your brand URLs so you can track how customers end up on your website. This can help you to gain a deeper understanding of how well your emails are performing, as well as where your customers are coming from.
You can choose to create a text-only email, create your own email using HTML, or use their drag-and-drop email builder.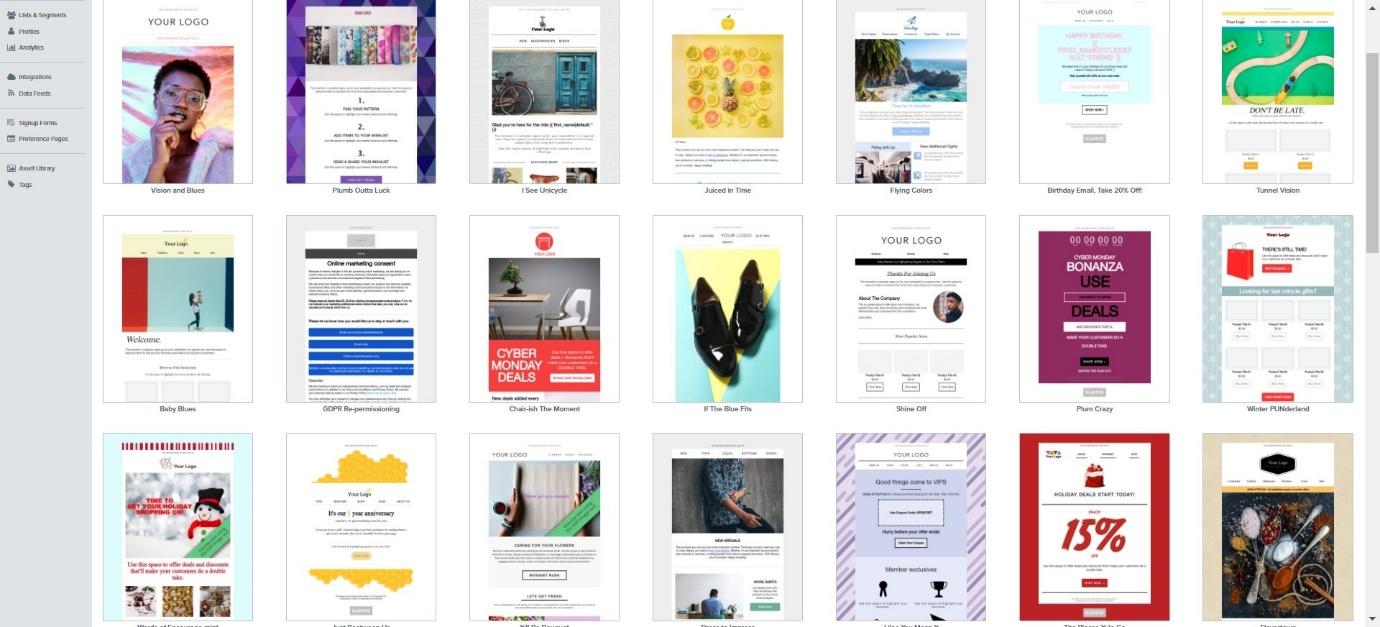 We've zoomed out a little here so you can see some of their email templates. They're attractive, eye-catching templates, and you can search through them and save your own templates too.
The drag and drop editor is pretty easy to use. The emails are made from blocks, which can be dragged and dropped where you want them. If there's something in a template that you don't like or need, you can get rid of it and replace it with a different type of block.
Blocks include:
Text
Images
Split layouts
Buttons
Headers and link bars
Social links
Tables
Horizontal rules
Spacers
Drop shadows
Each block can be customized. For example, in the image below, we've dragged a text box into the layout, and a simple text editor has popped up on the left.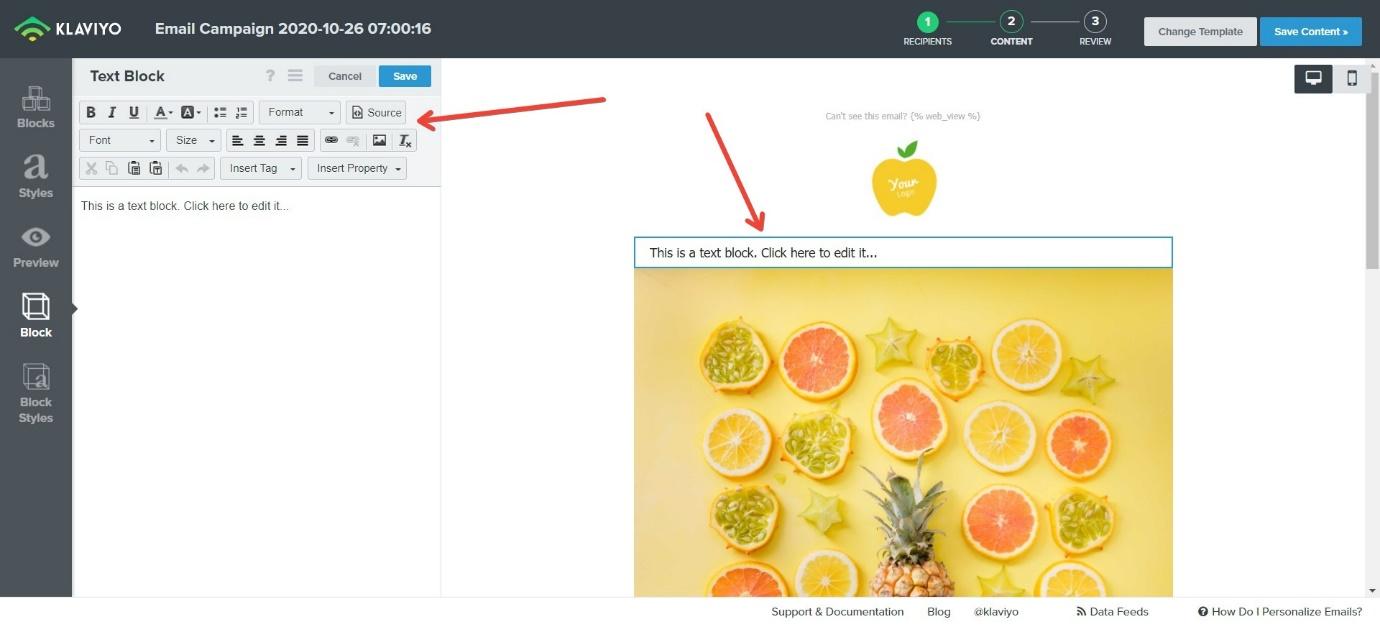 The 'styles' section allows you to play around with the theme, by changing fonts and colors.
It's pretty intuitive to use. At any time, you can switch between desktop and mobile views to test how it looks. You can also test out your emails by sending them to yourself.
Once you've finished, Klaviyo will give you a checklist to run through. You can then choose to send it right away or to schedule it to send it later. You can choose to send your emails over several hours if you wish, or schedule them all to be sent at one time.
Split Testing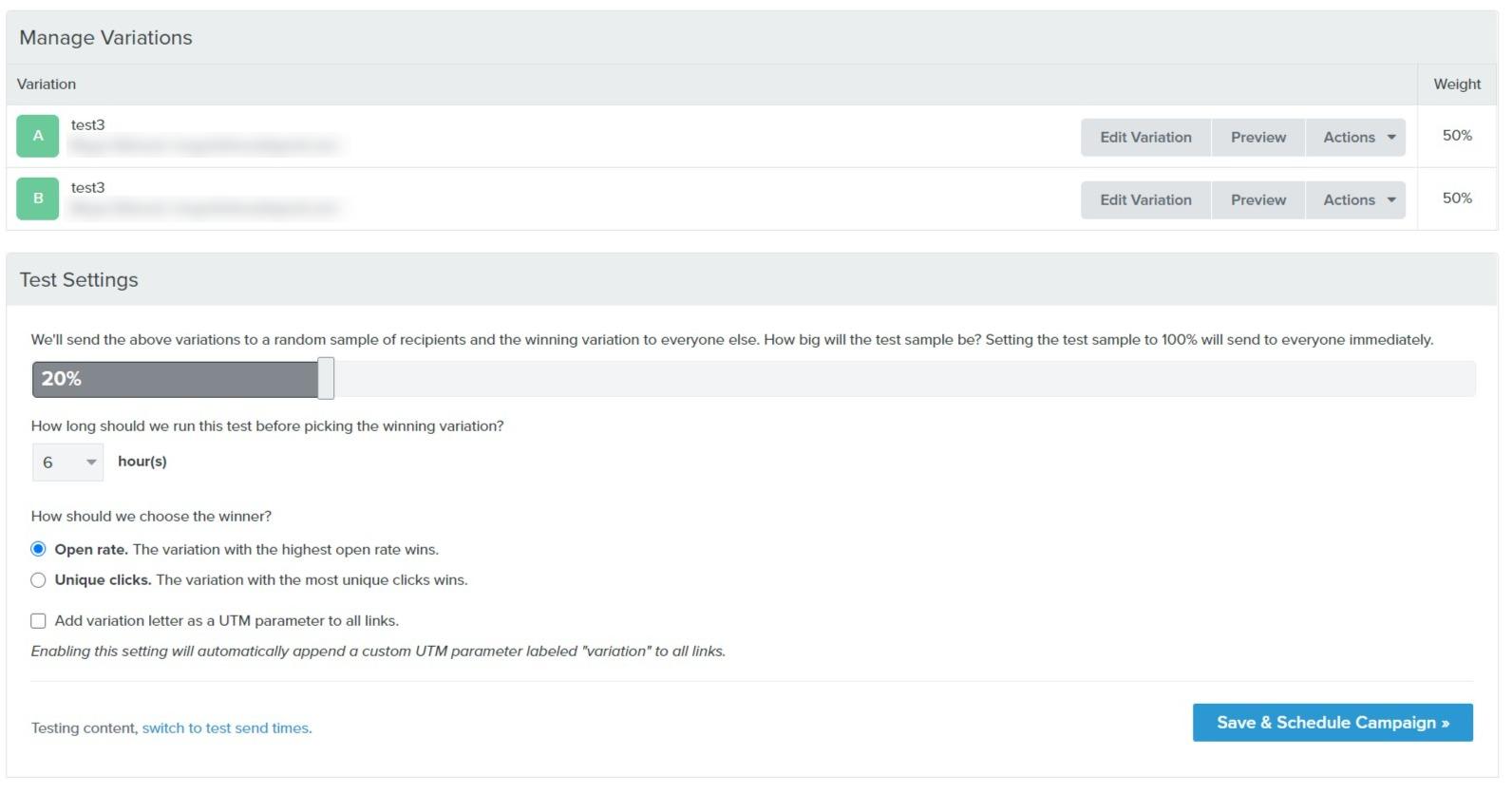 Split testing is offered on all plans, and it's pretty easy to do. You can click 'add variation' once you've finished creating an email, which will allow you to make changes to test which one performs better.
You can play around with the settings here, choosing the ratio percentage, schedule when you would like them to be sent, and choose how you will determine the winner. The winner will be based on an open rate or unique clicks.
You can split test your emails to see if customers like short or long subject lines, which discount levels prompt them to shop with you, which designs work better, and more.
SMS Campaigns
Klaviyo offers SMS campaigns. You can create and schedule your SMS campaigns, basing this on when they're more likely to be opened. You pay-as-you-go, topping up with more 'credits' as you need them, and the first 50 messages are free.
Marketing Automation
You can create marketing automation using Klaviyo (they call them 'Flows'). It's pretty simple but not as intuitive as it could be – other platforms will walk you through the process a bit more (like ActiveCampaign), whereas there is a bit of a learning curve here.
There are some templates, including:
Abandoned Cart
Browse Abandonment
Customer Winback
Post-Purchase Followup
Subscriber Welcome
Transactional
Tag Contact Profile
Nurture Prospects
Convert Sales
Up-Sell / Cross-Sell
Build Loyalty
Engage Lapsed Customers
Sunset Lapsed Customers
Klaviyo will give you an idea of which of their Flows work best – for example, they recommend their Welcome Series as it creates a combined $30m a month for Klaviyo users.
So how does the automation builder work?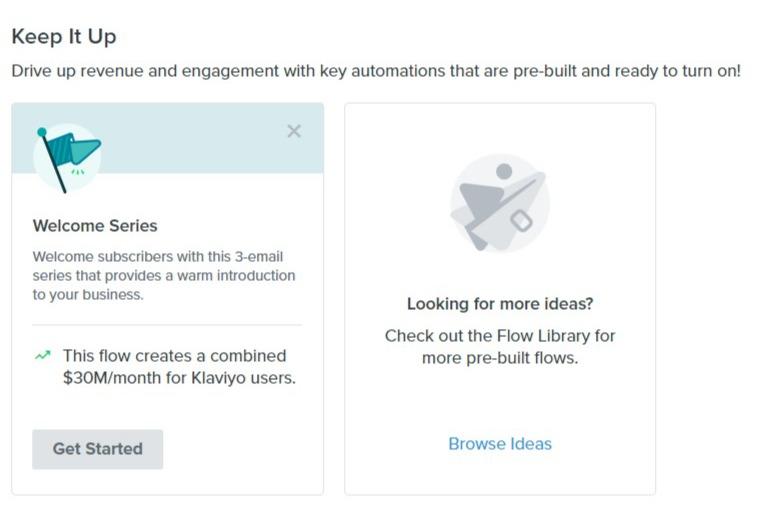 First, you have to set some options, including tags and setting a trigger. Then, you can see your Flow and add in steps as and when you want. Each step can be customized. It's a fairly basic system, but you can get some good results from it – it just might take a while to get used to how it all works.
You can view analytics for each step. This is a great feature that will enable you to make smart decisions based on how your emails have performed.
CRM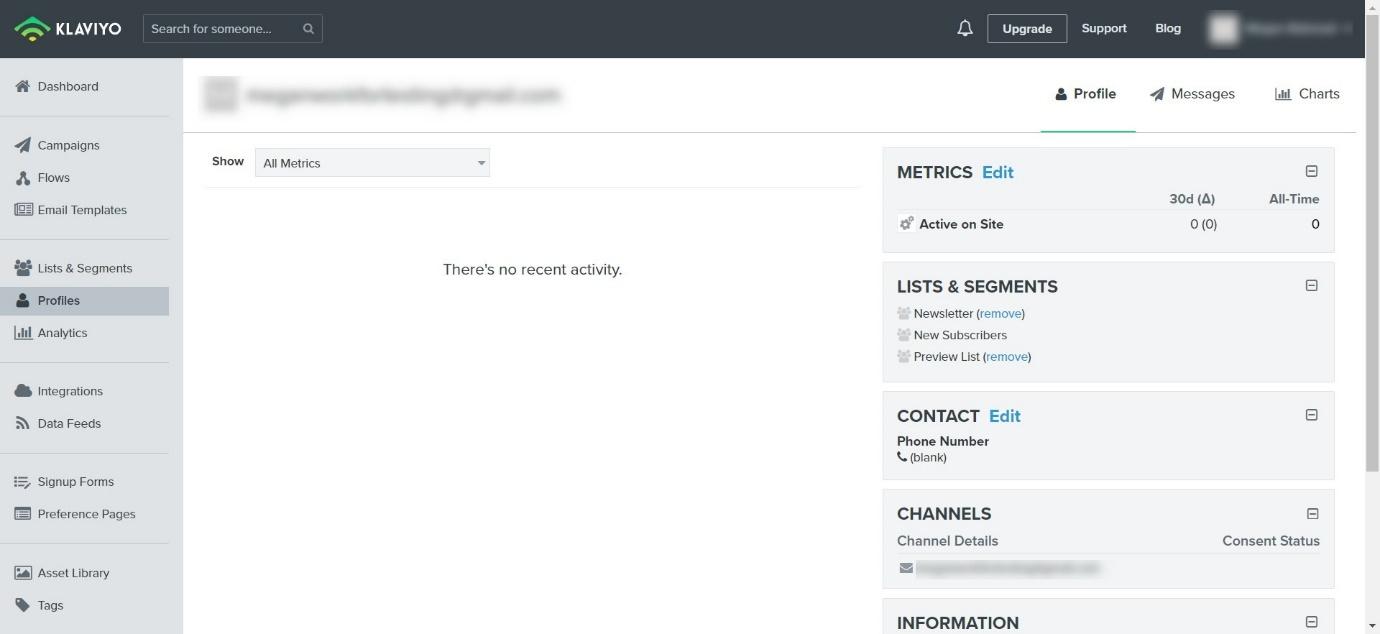 The CRM tools that Klaviyo offers are powerful. You can create customer profiles that will give you an in-depth overview of key information – including their contact details, which segments and lists they are on, the emails they have received and opened, and more.
They also have some pretty in-depth analytics for each contact in chart form. This gives you information in an instant, easy-to-understand way, and will show you how engaged they are with your business. Analytics for each person include:
How much time they have spent on your website
How much time they have spent reading your emails
Purchase history
You can use Smart Segmentation, which allows you to automatically segment your customers based on their behavior. This allows you to target the right people with the most effective campaigns. This ties in with Klaviyo's web tracking – you can choose to send discounts on particular items to customers who have been browsing certain types of products, for example.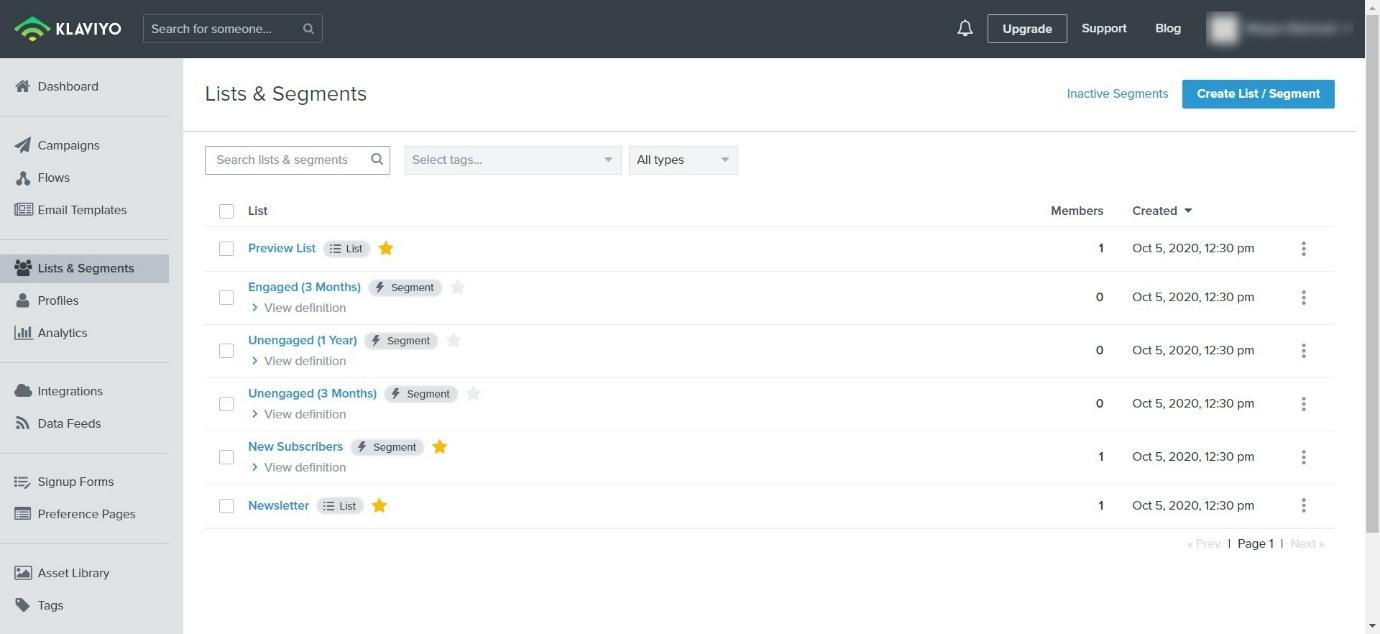 You can import your segments into Facebook Custom Audiences, too. This allows you to advertise on another platform in the most effective way.
Analytics
Klaviyo uses Predictive Analytics. The platform collects previous data on your contacts to predict what they might do in the future. For example – how likely are they to make a purchase, and when is that purchase likely to happen? How much are they likely to spend? Once Klaviyo has gathered data on your customers, it can make some smart estimations on those things and more.
You can also view the probability of each customer losing interest in your business or products, as well as figuring out their lifetime value.
You can also use predictive buying cycles. This means you can time your marketing campaigns around the time that your customers are likely to buy from you again, meaning your email campaigns are going to be so much more effective.
You can create custom reports with Klaviyo. These are generated almost instantly and can include multiple metrics, including bounced emails, clicked emails, dropped emails, and opened emails.
Form Builder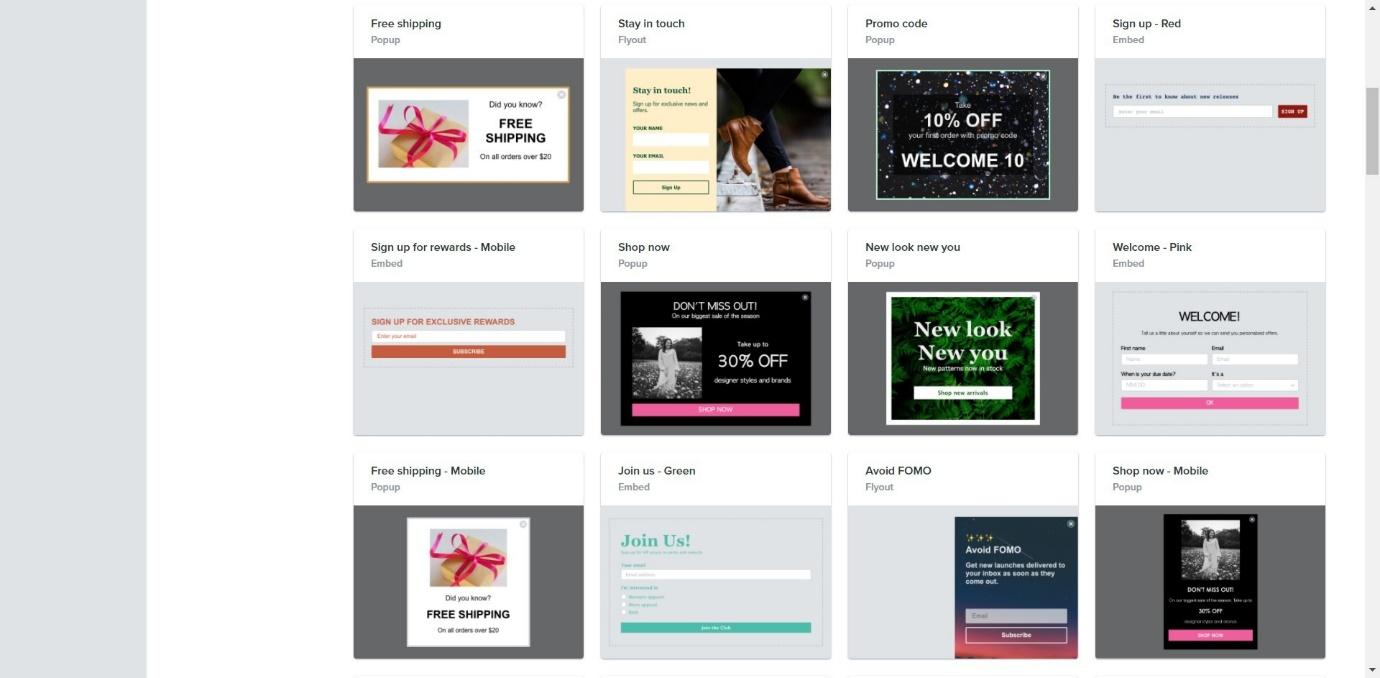 You can create your own forms to capture contact data. You can choose from their pre-built templates, or create your form from scratch. The form builder works in the same way as the email builder, so it should feel familiar once you've started using Klaviyo to create emails.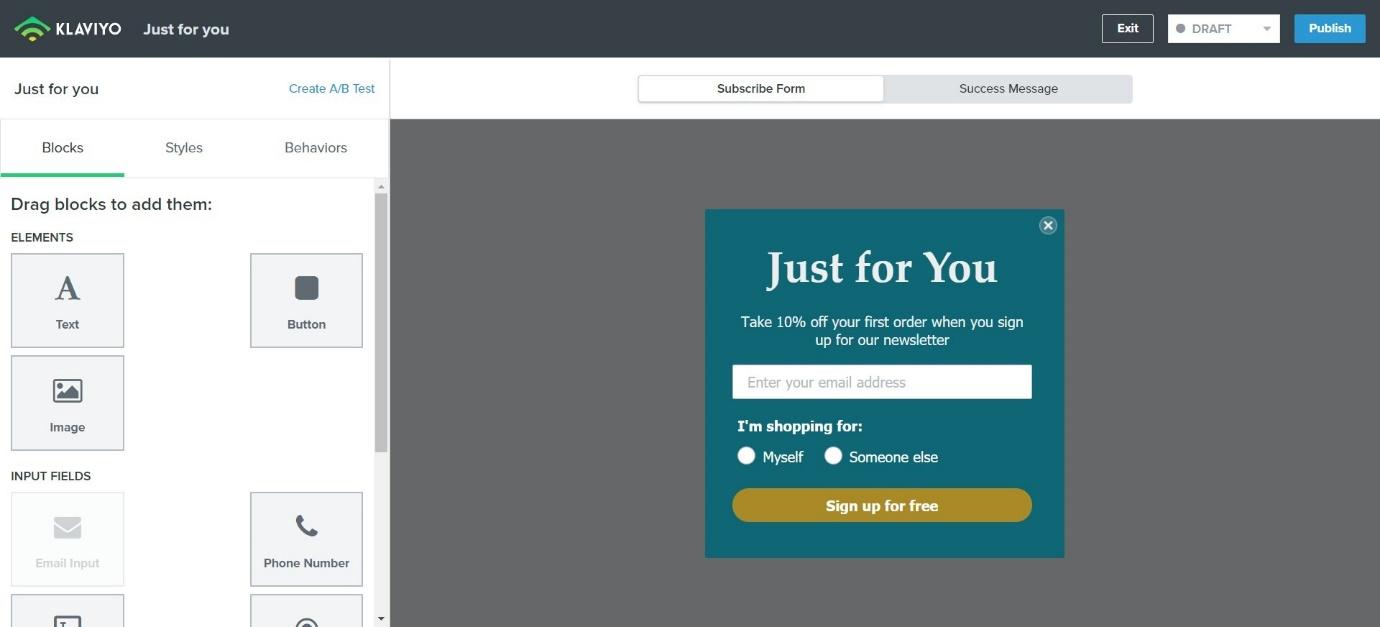 You can also split test your forms. This is a really handy tool that will allow you to find the most effective way to capture customer data. You can also choose whether to show this form on desktop, mobile, or both. If your potential contact closes the form, you can choose how long you'd like to wait before showing them the form again.
Once you've created your form, you can install it on your website. This is a bit more complex than scheduling an email and may require a few extra steps.
Integrations
Klaviyo has a good amount of integrations. They work with many of the most popular eCommerce platforms, including:
They also have CRM and social media integrations too.
Help and Support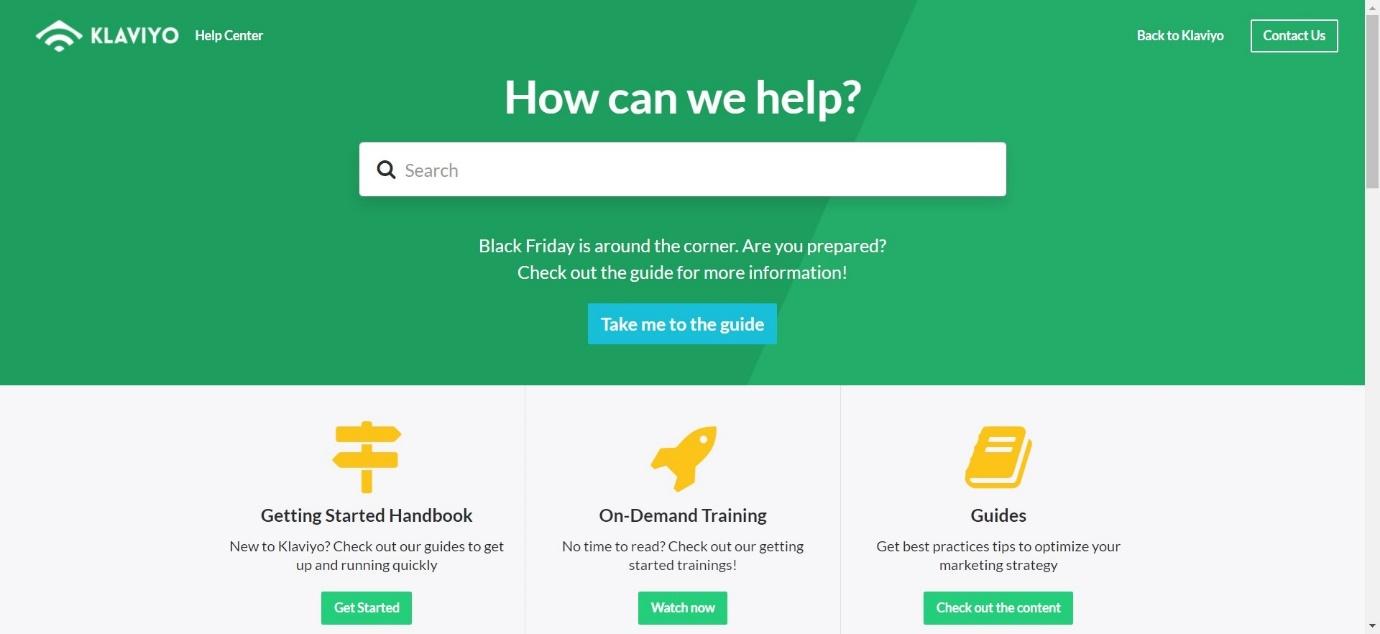 Klaviyo has a really good Help Center. It's easy to navigate and points you in the direction of in-depth guides, articles, videos, and tutorials. These will help you get to grips with the platform.
What lets it down slightly is that the customer service team isn't the best at responding quickly. This is frustrating if you have an urgent problem you need to resolve.
Klaviyo Pros and Cons
What are the pros and cons of Klaviyo?
Pros
The email templates are beautiful
The drag-and-drop editor is simple to use
Smart segmenting and customer profiles allow you to target the right people effectively
Analytics allow you to predict future customer behavior
Cons
Sales automation is not the easiest to learn if you're completely new
It's not the 'prettiest' platform out there to look at
The customer service team can be slow to respond.
Klaviyo Pricing
Klaviyo's features – like their split testing, SMS, and analytics – are mostly available on all price plans. You have to input the number of contacts you have, and whether you want email or SMS (or both).
500 contacts, with just email, will cost around $20 per month. You can go for email and 100 SMS messages, which comes to $21. The pricing will change depending on how many contacts you have.
You can also set up a free account. You can send your first email for free, without committing to signing up for a monthly payment. You can find out more about this here.
Are There Any Alternatives to Klaviyo?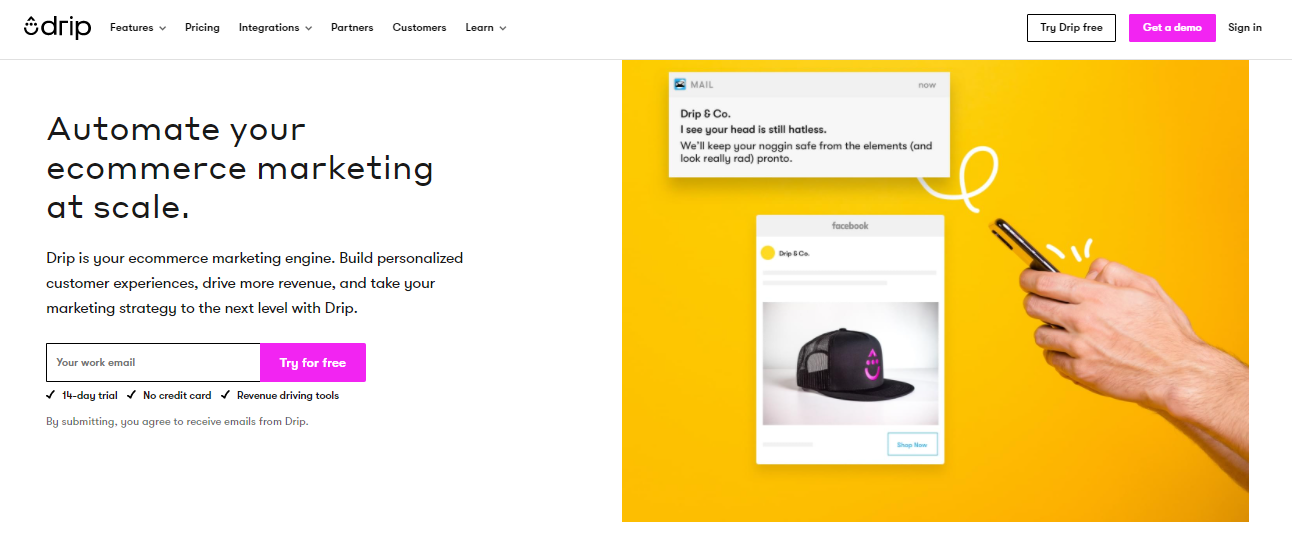 There are a few alternatives you can try if you don't want to go for Klaviyo:
More Email Marketing Tools
FAQs
Is there a Klaviyo mobile app?
No, not at the time of writing.
Does Klaviyo work well for Shopify?
Yes – their Shopify integration is great, and it works well if you run a Shopify store.
Is there a Klaviyo landing page builder?
Technically, no. But their form builder can create a full-page form, which can act as a landing page if you need it to.
Does Klaviyo work with Google Analytics?
Yes, you can integrate Klaviyo with Google Analytics.
To Sum Up – is Klaviyo Worth It?
In short? Klaviyo is worth it if you can learn to use it properly.
The drag-and-drop email editor works well and feels intuitive, and the templates are very beautiful to look at. The whole platform is pretty easy to navigate, which is great.
But where Klaviyo stands out is the analytics and CRM tools. Klaviyo can collect information about your customers that will enable you to make smarter decisions in the future – which may lead to more sales.
Let's be honest: Klaviyo has some downsides. The automation builder isn't the most beginner-friendly, and the customer service does let it down. However, on the whole, it's a great email marketing platform that could make a big difference in the way you think about marketing campaigns.