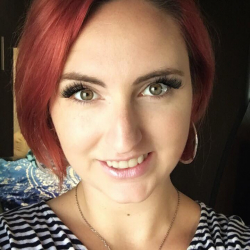 Latest posts by Jessica Laura Vine
(see all)
Last Updated on November 1, 2021 by
Picking the right print-on-demand company can be the difference between happy customers and customers that leave a negative review. Looking at Gooten vs Printful will give you a good idea about both of the companies.
Knowing which POD company will give you and your customers the best experience will make your life as a business owner easier. You often only have one opportunity to create a return customer, and these platforms can either help or hurt you.
Continue reading this article as we go through overviews of each product, as well as getting into the particulars about how they work.
Main Differences Between Gooten vs Printful
The main differences between Gooten vs Printful are:
Gooten is pricier on shipping, whereas Printful has economical shipping options
Gooten has a larger selection of products, whereas Printful has fewer options
Gooten offers more options on their products, whereas Printful offers a lot of gray, black, and white
Gotten has a difficult-to-understand user interface at times, whereas Printful is very straightforward
These key differences are likely to play a huge role in which platform you decide to go with. However, you should know more, and I'll go through more details that can help you make your decision.
Gooten vs Printful: Gooten Overview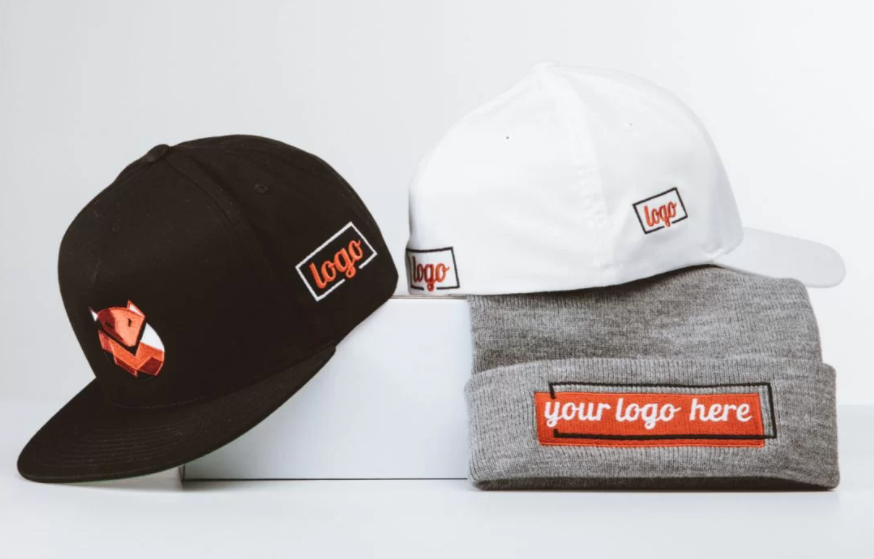 Gooten started in 2012 through its founder Brian Rainey, and they stand firm on "The Gooten Seven." The Gooten Seven is the secret to their success and is what they claim can help your business hum right along.
Here is what The Gooten Seven are:
Solution Consultants
Sourcing
Seamless Integrations
Business Launch
Efficient Operations
Finance Expertise
Merchant Support
They claim these things set them apart and help you scale your print-on-demand business to new heights.
While they don't have as many integrations as Printful does, they do have the main ones most people must have to run their business. Most people find being able to integrate with Shopify and Etsy are two of the key players, and they do offer this integration.
Gooten makes it easy to manage your orders for your demand products in one centralized access point. If you already have a successful store, you can quickly connect to Gooten and allow them to take over all of the repetitive and time-consuming tasks.
Getting Started & Using Gooten
Starting your own print-on-demand business is easy when you have Gooten on your side. The site looks good, but make sure you slow down when you use it since some important options are easy to confuse. For example, one lady said she accidentally canceled a customer order and couldn't get it back.
Using Gooten with Etsy is one of the most popular ways to start your new business. You can connect with Shopify and other platforms, but if you want to start easily and without a lot of expenses, then using Gooten and Etsy together is a great idea.
You can get a free account with Gooten, and there are no monthly service fees or anything to pay unless you sell something. You set the price of your product and keep whatever profit there is.
Once you connect Gooten with however you sell your products, it's a go for launch. Whether you use the Gooten app or you work on a desktop, you'll find it pretty simple.
What You Get with Gooten
When you get inside Gooten, this is where the fun begins. It's time to get your designs onto some products so you can bring your creation to life.
After you're inside, you can see a menu that gives you a lot of options for what you can do using the platform. This menu is where the magic happens because you run your orders, shipments, and everything else through the sections on this menu.
You can easily create new products and see the options available to you for the product as well as the pricing. Once you go through, design your product and get it how you want it, you can name it and put a description in. The platform makes it easy for you to get from start to finish, so you can pick your platform and start selling right away.
Support

There may be some technicals issues that come up when you use platforms like this. Print-on-demand takes a lot of the stress off, but you might still need some help, so having good customer support is key.
Gooten is pretty good at response time and always helps you get things back on track. Usually, it is something small that can be fixed within a few minutes.
Pricing
There is no membership fee for Gooten, so that's a major plus. You don't have to rush to make products to keep from wasting money on a monthly membership.
The only way to see specific pricing on products is to set up your free account and go into the product catalog. You can click learn more on any product you want to create and see pricing and other details. Many people complain about the shipping rates Gooten offers, but their high print quality and product quality makes up for it.
When a customer buys a product from your store, Gooten charges you for their services. Make sure to select the right payment option, or this could be a problem if you start making a lot of sales fast and don't notice.
Gooten vs Printful: Printful Overview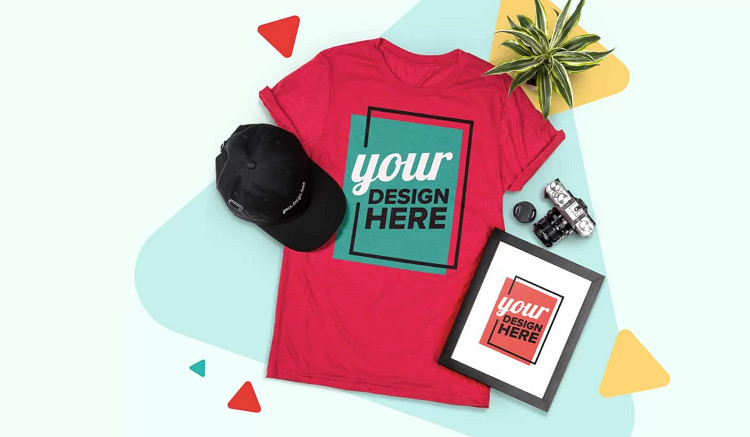 Printful came into being in 2013, and in 2014 Printful customers made their first million. This small idea didn't take long to grow into something impressive, and they continue to grow by leaps and bounds—even through the difficulties of the pandemic.
They currently have a team of 1,400 people between Europe, North America, and their affiliates in Australia and Japan. Printful integrates with a lot of different things, so you can pretty much sell wherever you want online. However, most people only need Etsy or Shopify since they are a couple of the largest platforms.
You don't have to order any minimums when you use this service, and that makes it a popular choice for many print-on-demand customers. Whether you have experience or not, this is a good platform to use for your business.
Getting Started & Using Printful
Setting up a Printful account is free—just like it is with Gooten. Once you have your account, you need to figure out what you're going to make and what platform you want to connect to Printful. You can currently connect Printful with 22 e-commerce platforms, but Etsy and Shopify are the two main ones people use.
Once you know which e-commerce platform you want to use, it's time to link your Printful account and create your first product. After creating the product, it will be "pushed" to your store in most cases. If the integration doesn't support it, then you'll need to add it yourself.
You do have to do some other boring things like setting prices and creating your online payment processor. You have to pick one and add it to your store so your customers can give you money.
What You Get with Printful
Printful has a lot of different products options but not as many options on the products as Gooten. It's pretty easy to get your product design up and running on the platform, and since everything is clearly marked, you don't have to worry about clicking the wrong button and canceling an order.
Support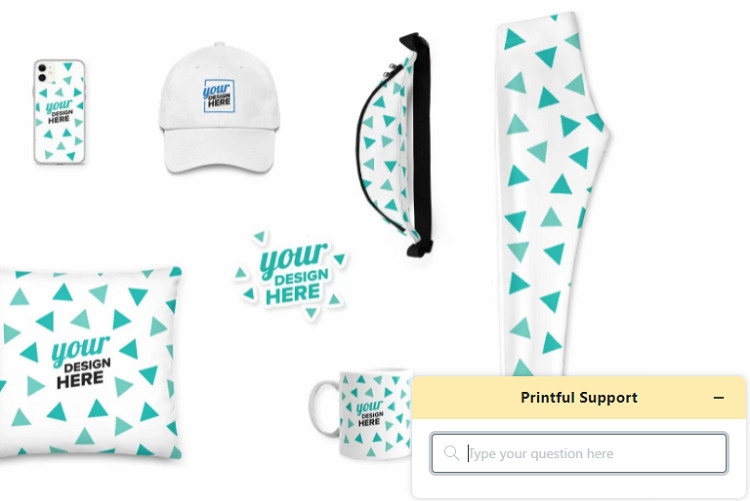 Printful is great about getting back whenever customers have a problem. Most people said the response time and quality were similar to Gooten.
Pricing
You don't have to pay a monthly fee to be on Printful, so that's a big thumbs up. You don't have to give them any money until someone makes a purchase from your store.
The customer pays you, you pay Printful to fulfill, ship, and take out applicable taxes, and you keep the difference. Your profit margin is as big as you want it to be.
Is Print-On-Demand Still a Good Business?
Whenever you hear about all of the success stories, it can be easy to think everyone has already cornered the market. However, this is far from the truth, and people love seeing fresh new designs. No one will ever create the same design you can, and if you learn what people in your niche want and how to market, you can do very well.
Other Print-On-Demand Platforms to Consider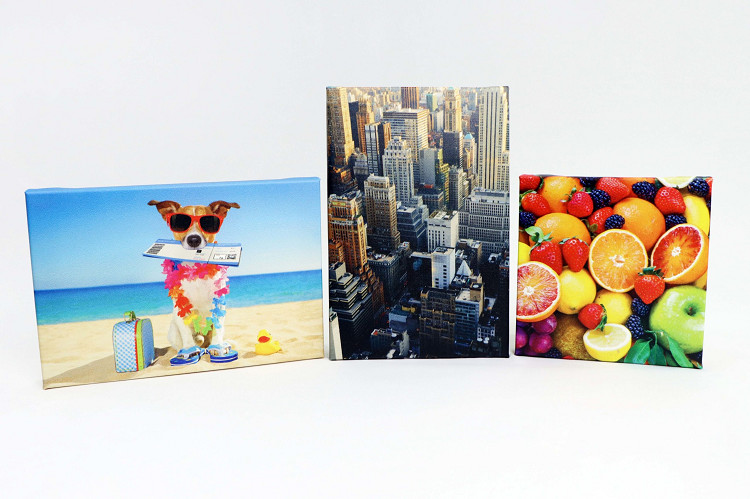 Gooten and Printful are both great platforms, but here are a few more that are good options.
CustomCat – Gives you a lot of printing options, unlike some platforms. If you don't know what you're doing, you might want to choose another platform without choices.
Teelaunch – Offers a wide variety of products and printing options. More affordable than Printful.
Printify – Serves customers through its network of vendors, so depending on who provides the Printful, the price may be lower or higher. A great option but a little different than the other business models.
FAQs
Question: Does Gooten or Printful Have Higher Quality Products?
Answer: Gooten has high-quality products in most cases.
Question: Does Gooten Cost Money?
Answer: Yes. Gooten costs money, but only when you sell products.
Question: Can You Lose Money on Printful?
Answer: Since you don't pay anything until you make money, you can't lose money on Printful. That is unless you're buying your own products.
Question: Can You Make a Lot of Money With Print-On-Demand?
Answer: If one of your products hits, you can make some serious cash. If your brand becomes popular—it's even better.
Which Platform Should You Use?
Now that you have the information on Gooten vs Printful, you'll likely have an idea of which one you like most. I, personally, like Gooten most because it does have higher quality products and a wide variety of options.
However, I don't like that you have to pay so much more on shipping costs. Even so, it's a great option, and you want to start your print-on-demand business.