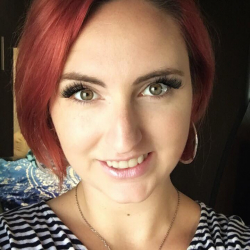 Latest posts by Jessica Laura Vine
(see all)
Last Updated on January 21, 2022 by
It's time to make money online selling, but choosing the wrong platform could break your business. I am going to take you through Shopify vs Wix, so you can see which platform is best for your selling needs.
Many people enjoy using both of these platforms, but you will likely see specific things that will make one work better for you than the other. Making sales online can change your financial future, and partnering with the right company to help you sell makes all the difference with how fast, slow, easy, or painful the process is.
Main Differences Between Shopify vs Wix
The main differences between Shopify vs Wix are:
Shopify gives you more power, whereas Wix and Wix's templates give you more freedom to make your vision come to life.
Shopify is more expensive, whereas Wix has a price point that allows anyone to get started.
Shopify is designed specifically for people that want to sell online, whereas Wix is primarily a website builder.
Shopify is complicated and takes a while to get your store up, whereas Wix makes it easy to get your store up and going.
Depending on your goals, budget, and how tech-savvy you are, you might already have a frontrunner in mind.
Shopify vs Wix: Shopify Overview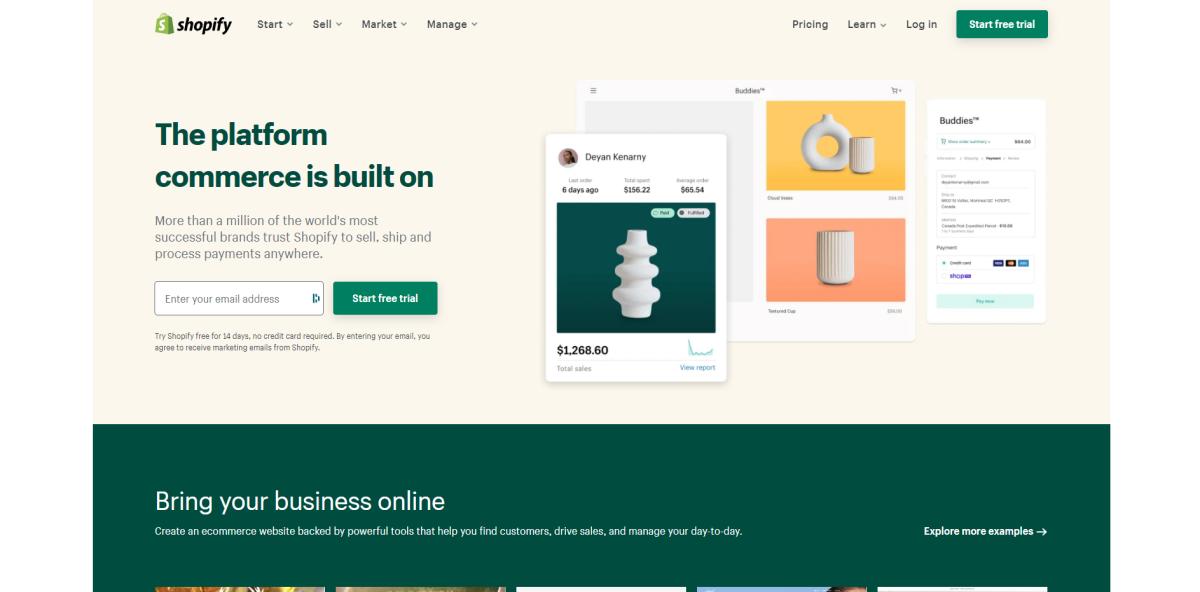 If you're looking for shopping cart software, you can't help but run into Shopify. This beast of a business is famous in the eCommerce world. The company started in 2006, and it doesn't look like they're losing any steam as they continue to bring on new businesses and help more people create their online business dream.
The company offers different pricing plans depending on the level of sellers its customers are, so even smaller businesses can stomach the fees. With an easy-to-use interface, a lot of people naturally gravitate toward Shopify as their online selling platform of choice.
This cloud-based software allows its customers to use it by paying a monthly fee. Users get access to the admin panel where you can store data, product products, track and process orders. Shopify allows its users to sell anything from physical goods, digital goods to drop-shipped goods. As long as the products are legal, users can sell to their heart's content.
Shopify Pros
Well-known & trustworthy brand
Sleek themes for product pages
Easy to use interface
Shopify Cons
Fee structure
Key functions often require a Shopify app installation
Shopify vs Wix: Wix Overview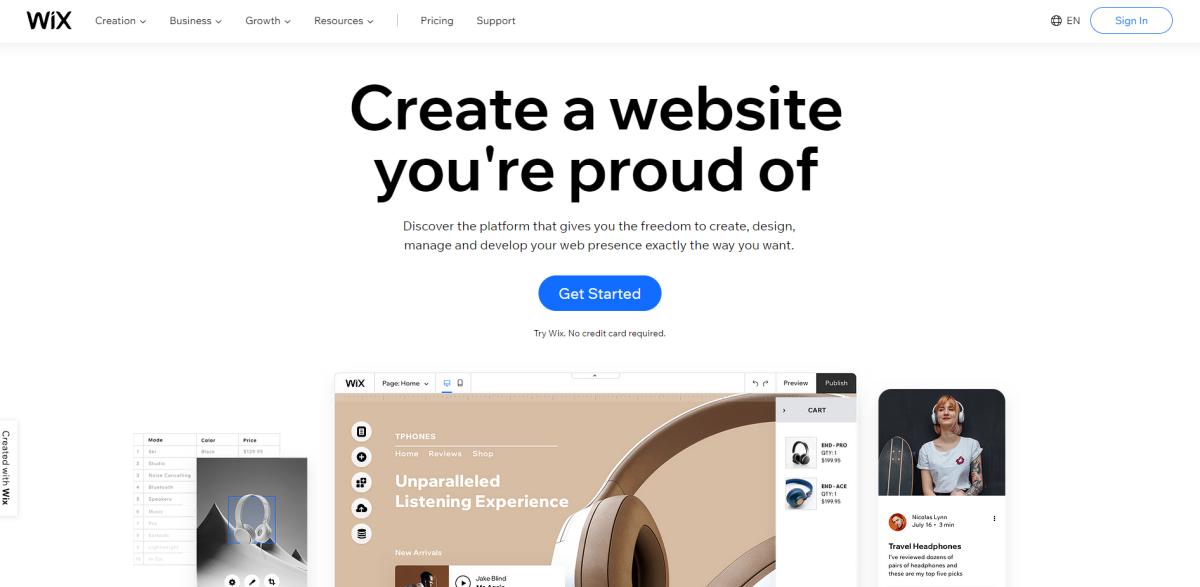 Wix doesn't focus on building stores, but it is still a good option for this. You can build a nice-looking online store with good function with this cloud-based development platform.
This goal is to help you create your professional website the way you want it. That's why they've focused on giving so much customization since their founding in 2006. Even though this is a good thing, it can overwhelm some people, and that can keep people from getting their web property online.
There are over 200 million people worldwide that already use and depend on Wix and the Wix editor. There are people from all different industries and with different needs—including online store owners. Even so, that isn't the bulk of their business, so users may not find their store building process as easy as Shopify's process.
Wix Pros
An inexpensive way to get your store online
Easily see how your edits affect your store's design as you edit
Good app market
Multilingual sites
Wix Cons
Overwhelming amount of creative freedom
Wix vs Shopify: Which One Is Easier to Use?
If you're a newbie trying to get your store online so you can make some money, you might not care about all the bells and whistles. You might want to steer away from any confusion.
The most simple way to build your online store is through using Shopify. It's designed to help you get your store up as quickly as possible, and that's all they do, so you can be sure they have a solution for you. While Wix is also a good platform, it has too much going on that might distract you from getting your store online.
Shopify vs Wix: Which One Can Help You Get a Store Online Faster?
If you're tech-savvy, you can get your online store up pretty quickly with either platform. If you're a beginner and want a platform that is easy to use without many confusing options, you should go with Shopify for your eCommerce platform needs.
Pricing for Shopify vs Wix
Business owners, new and old, don't want to break the bank. Educate yourself on the pricing of both of these platforms to see which one works for you. You might see a Shopify plan or Wix plan that works for your needs and budget in the pricing section below. It's a little more painful to pay your Shopify payment than your Wix payment because it's on the pricier side of things, but you might find it's worth it.
Shopify Pricing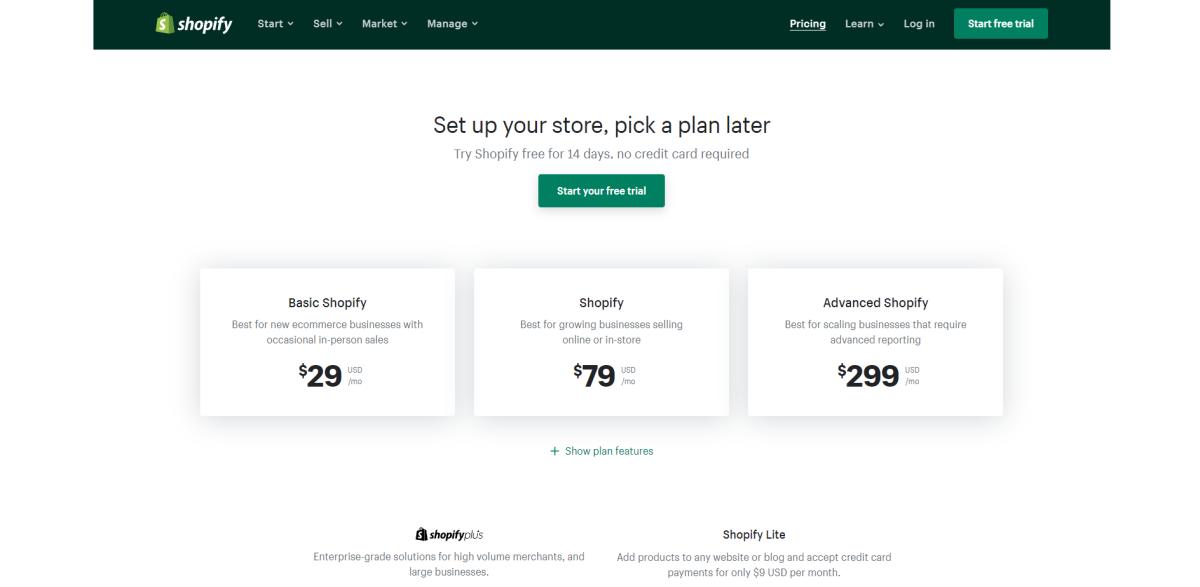 Basic Shopify costs $29 per month and is best for new eCommerce businesses that have few in-person sales
Shopify, aka Shopify Plus, costs $79 per month and is best for businesses seeing some growth in online and in-store purchases
Advanced Shopify costs $299 per month and is best for businesses that need more in-depth reporting
Wix Pricing

Business Basic of Wix eCommerce costs $23 per month and allows you to accept online payments, and gives you basic features
Business Unlimited costs $27 per month and allows you to accept online payments and grow your business with more features
Business VIP costs $49 per month and gives you the full suite, so you can get your business booming
Does Shopify or Wix Help You Get Higher Conversions & Revenue?
Shopify is built to get sales, but it's possible to do well with Wix as well. If you know how to get a high conversion rate through setting up pages properly, you can create a great customized sales experience with Wix, but if you're a beginner, it's a good idea to stick with Shopify for the best conversion rate.
Other Popular Online Store Builders
BigCommerce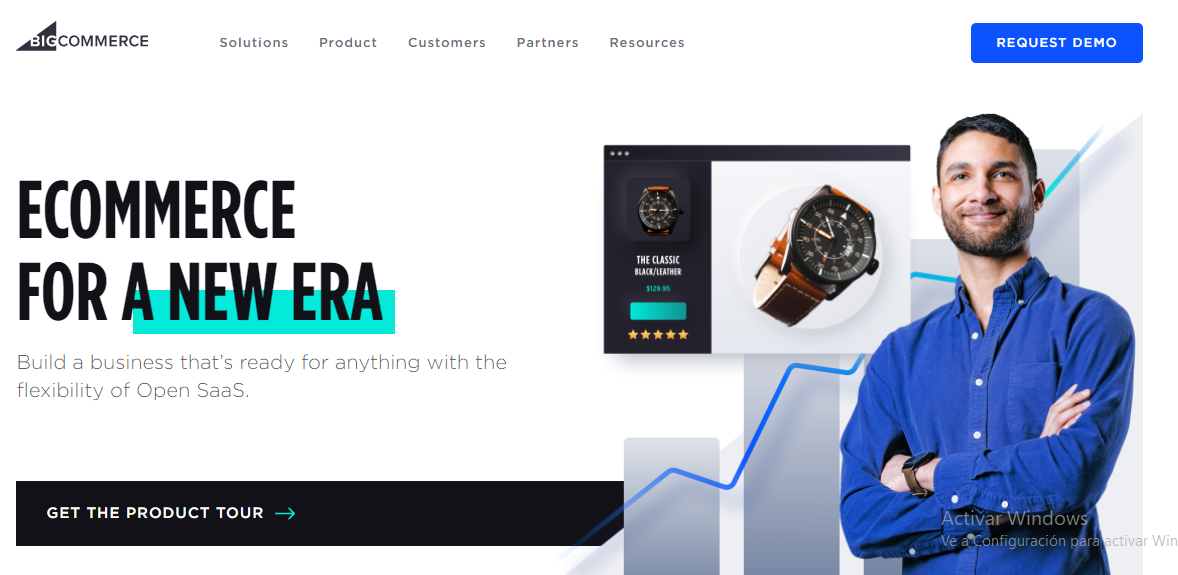 This store builder is a multichannel online store builder. You can easily integrate it with popular platforms like eBay, Google Shopping, Amazon, Facebook, and Pinterest
WooCommerce for WordPress
You can build a store for free with WooCommerce for WordPress, but you need to have the .org version, not the .com version of WordPress.
Square Online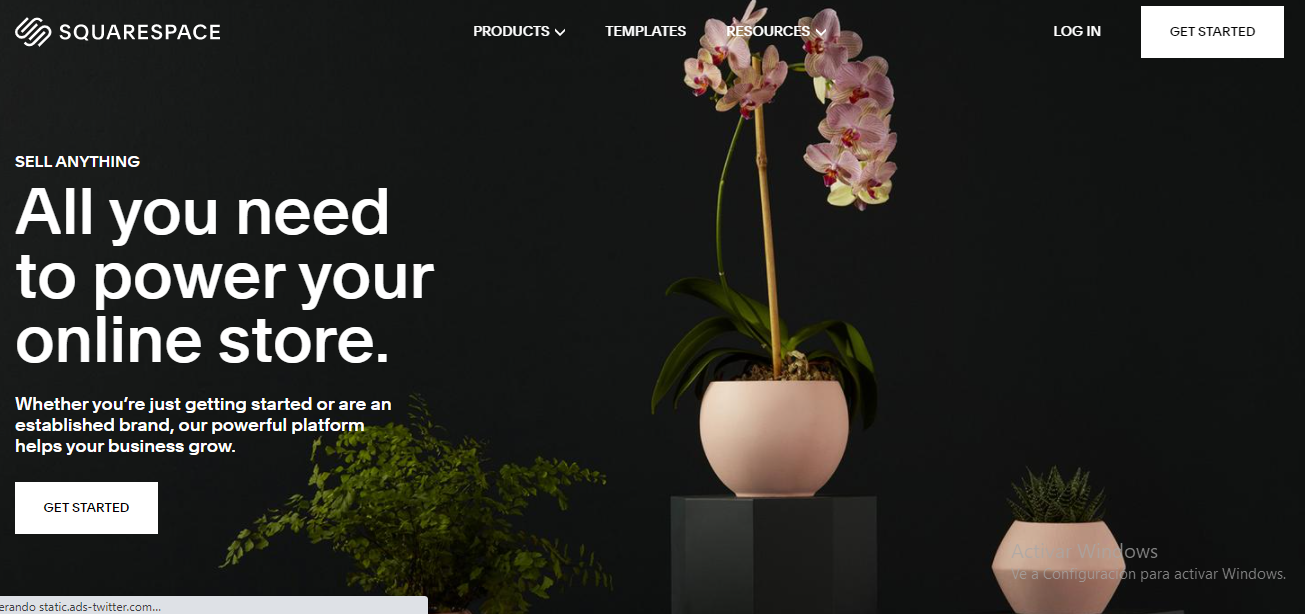 This website builder has a lot of ecommerce features, and it's easy to integrate with Square. Square users love it because they can combine an online store with their POS.
What are the Benefits of Using Store Builder Tools Like Shopify and Wix?
Without a store builder like Wix or Shopify, you can expect to put out thousands of dollars for a custom solution. Many times you'll get an even better design and functionality using one of these builders than you would with a customized store.
Is It Safe to Sell Online with Wix and Shopify?
Both Wix and Shopify take your online security—and your customer's—very seriously. Each plan for Wix and Shopify includes SSL. Your store is automatically PCI compliant when you use either platform since they both have certification for level 1 PCI DSS compliance.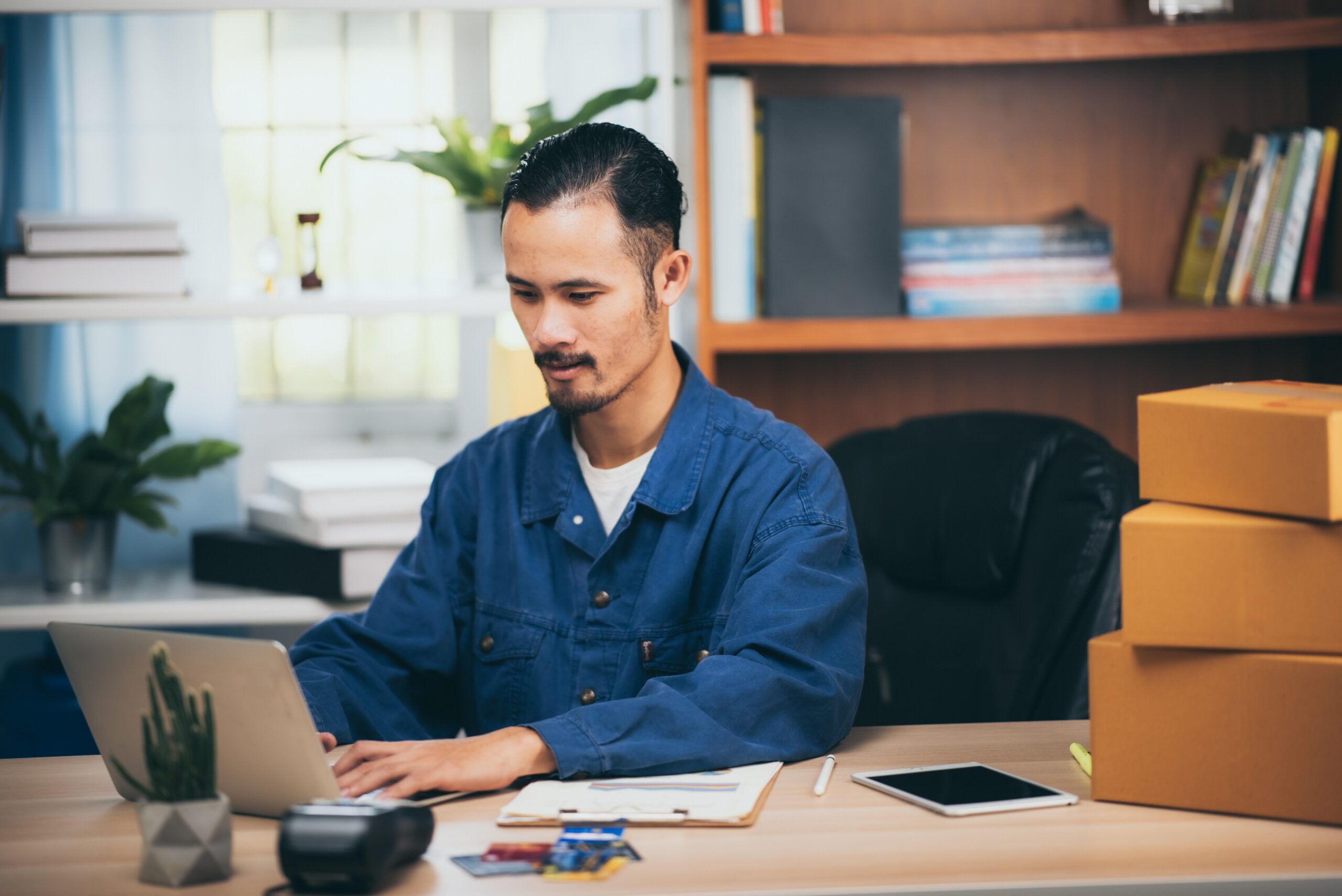 FAQs
Question: Do Wix and Shopify have a multilingual capacity?
Answer: There are some options for having multiple languages, but you may have to pay extra fees.
Question: Do Wix and Shopify have a discount functionality?
Answer: Yes. Both Shopify and Wix allow you to offer discounts on your store. 
Question: Does Shopify or Wix have better themes?
Answer: Shopify themes are better overall since they are responsive and design specifically for selling. Wix themes for sales pages aren't as flexible. 
Question: Which is better for SEO, Wix, or Shopify?
Answer: Wix is better for SEO than Shopify.
Which Platform Should You Use to Build Your Store?
Creating an online shop can be a life-changing experience. Being able to create income from the internet is a dream for many people, but you can make it a reality. Whether Shopify's themes or Wix POS caught your attention, you need to think about the overall solution and how it will work for your business.
A lot of times, you need to be ready to pay to get the features and functions you need—even before you feel comfortable fitting it into your budget. Having eCommerce features and an app store that will allow you to use the eCommerce tools that truly make a difference can make or break your online shop.
In my opinion, I believe Shopify is the best choice when you want to start your online store. As you looked through this Shopify comparison, I'm sure you've seen I've leaned toward Shopify as the best option. It simply makes sense since they specialize in selling online. Wix is a great tool for building websites, but when you're counting on making your business work—you want to work with the experts.
You can also check out our other articles on Shopify, like Shopify vs Square and Shopify vs OpenCart.