We test and curate the best online tools because we actaully use them in our businesses. Meet the experts who contribute to Marketing Satchel.
Our Vision
We believe that online businesses can grow and thrive if they have access to the right tools. With the rise of cloud software, there are a plethora of online marketing tools available. We break through the clutter and provide professional insight on the best tools and tips to save you time and money.
Our Mission
Are you overwhelmed by digital marketing? Marketing Satchel is your go-to marketing tool advisor. We personally try, test, and break all sorts of digital tools and strategies (so you don't have to).
Our Values
Whether your online business is big or small, we want to help you succeed in your little piece of the Internet. We encourage online businesses to be socially conscious, fully engaged, and passionate about the day-to-day.
Marketing your business shouldn't be a part of the daily grind. It should be interactive, challenging, and a blueprint for the future of your business.
Why Marketing Satchel?
Marketing Satchel provides you with current marketing information that can save you time and money in your online business. We provide in-depth reviews, comparisons, and our best tips to keep your business ahead of the curve.
We specialize in the best tools and tips regarding CRM, CRO, Digital Courses, eCommerce Platforms, Email Marketing, Sales Funnels, SEO, and Social Media.
CRM
CRM or customer relationship management is a way to collect important analytic data regarding current and potential customers. This data is then used to improve engagement, customer experience, and to retain existing customers. Investing in a CRM software can increase sales and longevity of your business.
Top CRM tools include Zoho, Salesforce, Apptivo, Insightly, and HubSpot.
CRO
CRO or conversion rate optimization is the process of taking a visitor into a customer. CRO is a complex process that requires a working call to action.
CRO is unique to each website and each business. What may work for one, doesn't necessarily work for the next. You will need to decide what will entice your visitors to make that first purchase. It may be a free gift, free shipping, or even a discount on your new product launch.
Once you find out what is engaging your customers, you go full speed ahead with what works and throw out what is failing to convert. Optimizing your sales process will increase customer retention and revenue.
Top CRO tools include Google Analytics, Mixpanel, Hotjar, SurveyMonkey, Crazy Egg, Omniconvert, Unbounce, GTmetrix, Sumo, Clicktale and more.
Digital Courses
As your business progresses, you may be interested in creating online courses that will earn you passive income. Such platforms will host video files, payment plans, upsells and more. You can even use these platforms to provide your customers with eBooks, audiobooks, PDF informational sheets, and more to sell or use as your lead magnet.
Create membership packages to make repeat sales and send segmented email newsletters to market your campaigns.
Top digital course platforms include Podia, Coursera, Ruzuku, and Thinkific.
eCommerce Platforms
When you sell a product or service online you are going to need an eCommerce software that can support your growth. An eCommerce solution will allow you to sell globally with just a few clicks.
A quality eCommerce platform will help you gain trust from your customers. It can provide a branded shopping cart, encryption for online payment methods, and a shop that is always open. Adding eCommerce to your website will increase your sales, lower your overall costs and provide passive income through one-and-done digital products.
Top eCommerce platforms include Wix, Site Builder, Shopify, 3dcart, Ecwid, BigCommerce, WooCommerce, OpenCart, RedBubble, Sellfy, SamCart, OptimizePress, ThriveCart, Kartra, Volusion, and more.
Email Marketing
In the past, marketing emails were handwritten content that required manual follow-up and tedious data entry. Today, email marketing software provides automation for all key areas including segmentation, reporting, and even drag-and-drop design options.
While each email marketing software option provides different features and pricing, they all help you automatically keep track of your customers and provide 24/7 customer service. Easily track ROI when your list grows and pinpoint issues when your list decreases.
Top email marketing platforms include Constant Contact, Drip, Sendlane, Sendible, ActiveCampaign, GetResponse, Drip, and ConvertKit.
Sales Funnels
A sales funnel is an integral part of any business. It focuses solely on the potential customer and the journey it takes to get that potential customer to purchase a product or buy a service from your business.
The virtual sales funnel varies from 4 tiers to six. The sales funnel begins by creating awareness around your product or service. After you have completed the initial round of marketing, you continue to narrow the funnel by segmenting your audience and learning what motivates your target them to buy.
Each sales funnel ends with the same goal, getting the potential customer to answer the call to action. Sales funnel software can complete the entire process for you from initial reach to close. This automated process replaces traditional phone calls and direct mail and provides your potential customers and repeat customers with a personalized experience.
Top sales funnels software includes ClickFunnels, Optimizepress, Leadpages, Optimizely, Samcart, Mouseflow, and Kartra.
SEO
SEO or search engine optimization increases the visibility of your website by utilizing search engines. SEO can be measured in the increase in website visitors using free methods. (excludes direct traffic and paid advertising)
Mastering SEO can greatly increase your overall online presence and move your site to the first page of search engine results. Although SEO changes frequently depending on search engine algorithms, it is an affordable way to take your business to the next level.
Top SEO software includes Moz Pro, Aherfs, SEMrush, Google Webmasters, Screaming Frog, LongTailPro, KWFinder, SEOquake, Answer the Public, and Yoast SEO.
Social Media
Top influencers rely on social media to launch products and services, engage on a daily basis, and receive content recommendations.
By using a social media tool you can combine all of your social media accounts on one dashboard. This saves you time by only needing one log-in. You can also easily keep track of customer service requests, comments, etc.
People are spending more and more time on social media with billions of users on Facebook alone. By utilizing social media tools you can keep up with trends, post on a more frequent basis, and show new visitors that you have an active passion for your business.
Top social media tools include Buffer, Hootsuite, Sprout Social, MeetEdgar, Crowdfire, Sendible, Post Planner, Tailwind and more.
Our Top 10 Online Marketing Tips
Digital marketing plays a huge roll in today's market. Currently, there are over four billion internet users. Getting a grasp on online marketing to take your business to the next level and reach a larger audience than traditional methods can.
With digital marketing, you can engage with your customers in real-time and automate the sales process. However, this form of marketing can be very fast-paced and overwhelming for even experienced marketers.
Focusing on these ten key factors will help you grow your business and keep it sustainable.
Understand your end goal(s)
Before you begin marketing your business, you must establish what your end goals are. Do you want to successfully launch a line of products? Become a top player in your service niche? Or maybe you want to increase your potential customer base by improving your email newsletter skills.
Whatever your goals are, write them down and then begin your marketing plan on how to get there. If you don't have an end goal, you will waste a lot of time and money trying to keep your business afloat.
Implement at your own pace
Once you have established your end goal(s) and your marketing plan, jot down all of the steps you will need to accomplish. Check them off one by one and considering learning or taking online courses to improve each step along the way.
Don't try to go from point A to point B in one day. Take baby steps and immerse yourself in the process. You will make mistakes along the way but it will help you in the long run. You might even find that the path you thought was the best runs into a dead end. You can always take a step back and re-evaluate.
Trying to complete all of your tasks at the same time is like having too many tabs open in your internet browser. You may have good intentions, but by implementing each step separately you can keep a handle on your progress and budget.
Know Your Target Audience
Before you spend any money on marketing, make sure you know your target audience. Understanding the ins and outs of your potential and current customers can help you schedule product launches, evaluate pricing and product features, and even where to look for additional leads.
If you haven't started an email list, now is the time. An email is still a valid form of communication and shouldn't be overlooked. Offer a freebie on your website or a special discount if your website traffic signs up for your newsletter. You can even cross-promote on your social media channels and through your online orders.
Use Google analytics and additional data mining software to pinpoint data regarding your audience. You should know where the majority of your customers' ages, where they live, and how they shop.
4. Optimize Your Website
Your website is the central hub of relevant information about your products and services. It may also be your main source of revenue.
In order for your customers and website visitors to find you, you will need to make sure your website is optimized. Follow these top five tips to get your website more search engine friendly.
Research keywords
Create relevant content and incorporate top keywords
Speed up your load time by making sure plug-ins and images are as small as possible
Create landing pages to increase sales
Add top keywords to your page titles (i.e. business name plus keyword)
5. Write relevant content
Starting a blog on your website can not only multiply your listings in the search results but gain your customer's trust and interest in your business. Choose topics that answer your customer's questions and moderate comments to provide additional tips.
If writing isn't your thing, consider hiring niche content writers to quickly fill your website with well-written, researched content. The more articles you can add to your blog the better. Rich articles will keep traffic on your site for longer time periods, which can lead to increased sales and referrals.
Don't underestimate adding your content to your social media channels. Linking your content can expand your reach and engage new leads that may get their current updates solely on social media.
6. Are you mobile-friendly?
A website that provides a responsive experience for your visitor is essential to boost sales. 34% of all US eCommerce sales will come from mobile phones in 2019, and that number is increasing year after year.
If you use WordPress as your website platform, there are both free and paid options available for responsive themes. You should also request a responsive website design if you have hired a web designer to create a custom site.
Test your mobile-friendly site on both Android and iOS platforms to ensure your site is easy to navigate. Take a look at the checkout process. Does it run smoothly? Can you see and utilize the same features on mobile as desktop? Try to keep your mobile and desktop sites as similar as possible for a seamless user experience.
7. Use Video
Video is a visual way to get your brand message across. According to Forbes.com, 90 percent of consumers indicate product videos directly inform purchase decisions.
With the rise of YouTube and other social media platforms, video can engage your customers in a visual way. It can also build trust as you virtually form a relationship with your customers.
Consider using video to launch a new product so you can visually show all of the features, the size, weight, colors, etc. You can also use video to announce a giveaway, a sale, or an FAQ about your company.
8. Listen to your audience
When you first start out, you may try several different ideas to see what your audience responds to. Once you use data and analytics to find out what your audience likes, you can begin to see trends.
Use these trends to create additional, products, content, or services to draw your audience in. By creating what your audience likes, you can begin to form a niche and narrow the path your business takes.
There is a huge advantage in finding your core audience. Use your passion and engagement of your customers to guide your business plan and marketing strategy. By focusing on what works, you will spend less money and have more time to create the content your audience craves.
9. Master the sales funnel
Once you have your marketing goals, website, and core audience in place, you will need to continuously target your customers and website visitors with expertly crafted sales funnels. Sales funnels take your potential customers and existing customers on an automated journey that in the end leads to repeat sales and long-term revenue.
If you are clueless about where to begin, there are several sales funnel cloud software options to choose from. A few of our favorites are Kartra, Mouseflow, and ClickFunnels.
10. Become an industry leader
Succeeding in your online business should be celebrated. Within the first year, 90% of online businesses will fail (often with the first four months). If you are making a profit and continuing to grow your customer base, you are one of the lucky few.
With success becomes a responsibility. Consider sharing your experience online, or speaking with local business leader groups. The knowledge you have learned through creating your profitable online business came from highs and lows. Be candid about your mistakes, help people choose the right business software, consider offering internships to help those who share your vision and values.
Who is Marketing Satchel For?
Marketing Satchel is for the online business owner or marketing enthusiast that is looking for the best in-depth reviews and tools to help you save time and money.
If there a marketing software or topic you would like to see on Marketing Satchel? Contact us for the chance to see your topic as a future feature.
About the Founder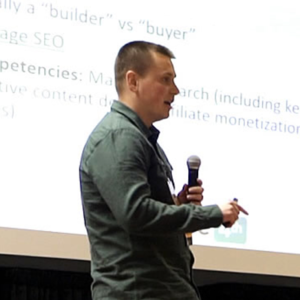 Ewen Finser, Online Marketer, and Entrepreneur
Ewen Finser first starting blogging and building websites back in 2011 (just for beer money!). Since then, he's become gluten-free, so building a media company seemed like a more prudent idea. Operating a portfolio of 30+ different blogs and digital commerce lines, Ewen started The Marketing Satchel as a venue to provide honest assessments of the marketing tools and strategies he and his team use to grow their businesses. He is one of the leading experts in SEO, SEM, CRO and will only recommend a tool that he would use himself.
Ewen also services as a Captain in the Army National Guard, specializing in Military Intelligence and Domestic Response Operations.
Marketing Satchel editors scour articles to ensure they are accurate and up to date to the time of publication. Our editors value your time and organize articles for relevance and readability so you can find the information you need quickly and implement it the same day.
Our Contributors
Our contributors all have professional experience in online marketing. They are active users of marketing software and enjoy researching the latest tools and tips to share with our valued reader
Diverse digital marketing backgrounds. Singular focus on quality analysis.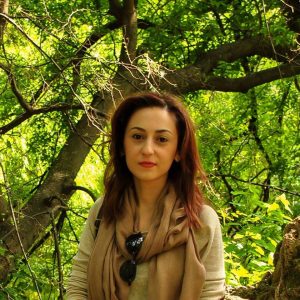 Alexandra Gavrilescu
In her field of work, Alexandra puts three secret ingredients: passion, connection, and intensity. For her, online marketing has become one of the most important things in life. She engages in the activities she loves most and many of those are related to digital marketing. As a marketing specialist and a content writer, Alexandra is on a mission to assist others and help them grow, learn new skills, and succeed. Whether you want to know more about marketing funnels or use eCommerce platforms in your company's best interest, Alexandra will unravel all those elements of the digital marketing industry. She's also an expert on topics such as social media, search engine optimization, and email marketing.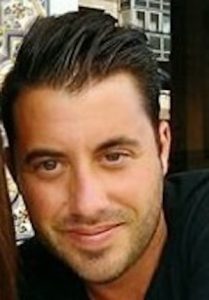 David Borgogni
David is a professional digital marketer. He's the founder of First Click Content, a digital marketing agency that focuses on content development driven by organic search data analysis. He's also a passionate content strategist and writer.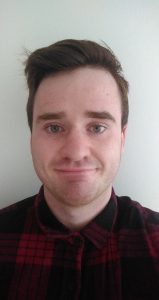 Eoin Cunningham
Eoin is a digital B2B content writer. Marketing is one of his niche areas of expertise. He's currently completing a BA at the National University of Ireland, Galway.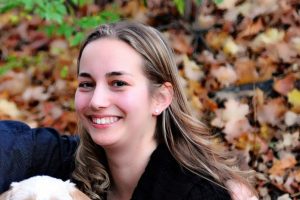 Julie Thompson
Julie is a digital marketing enthusiast and freelance content writer. She enjoys trying out the latest software and researching the best tech tools. Julie has a passion for helping entrepreneurs to large businesses make the daily grind more efficient.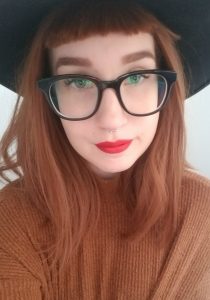 Katrina Dent
A self-confessed digital marketing nerd, Katrina Dent is a jack of all trades and loves to write about multiple topics. One of her favorites is to write about digital course creation software. A published writer and author, Katrina can always be found at a coffee shop with her laptop.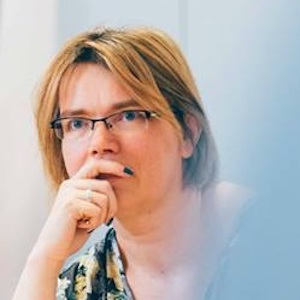 Sarah Dixon
Sarah Dixon is a freelance writer specializing in remote work and marketing, and the author of the Alfie Slider series of children's Sci-Fi novels. She lives in York, UK, with her two children and a growing menagerie of pets.