How to Find the Best Email Marketing Service
From big international companies like PayPal to small business owners, many people have discovered the benefits of email marketing.
Whether you want to draw in new customers or keep your current clients coming back, creating a mailing list can help. In fact, it is an incredibly effective form of marketing. Email is used by almost half of the world's population, according to Radicati's 2016 Email Statistics report – almost 3 billion people. You could be drumming up business simply and effectively by setting up an email marketing campaign.
It can be difficult to know where to start, however, if you've never used one before – there are so many different services to choose from. How do you choose the best email marketing service? If you're going to invest money into digital marketing for your business, you want to know that it will be worth it – so we've compiled a list of six of the leading email marketing platform.
We'll take a look at their pros and cons, and their key features, before deciding which one is the best email marketing service for you.
Ease Of Use

A/B split testing

Customer support

Plans
MailChimp
Everything from the website to the user interface is simple to use.
Their service of A/B split and multivariate testing lets you try different options and choose a winner.
It has a lot of tips, tutorials and a contact section in their website if you need extra help.
- Premium: $299/mon
- Standard: $
14,99/mon
- Essentials: $9,99/mon
- Free: $0/mon

Constant Contact
From drag-and-drop email editor to the analytic features, Constant Contact is very easy to use.
Constant Contact lets you make A/B tests in order to collect accurate, useful data.
They offer a wide network of phone numbers if you find any issues.
- Email: $20/mon
- Email Plus: $45/mon
Drip
We don't recommend it for marketing beginners, but it is very fun to use, so you won't get boring while designing your emails.
With Drip A/B Test Email Funnels can offer you dramatically higher conversions.
They offer in their website:
- Guides
- User Manual
- API Documentation
- Basic: $49/mon
- Pro: $122/mon
- Enterprise: Customized.
Aweber
This is a very user-friendly tool, great for you to start sending attractive emails that interest your target.
They have a free ebook with all the information for you to design the best A/B split testing as possible.
Live chat and a phone line for support if you need specific help.
4 plans between $19/mon to $149/mon, depending on the amount of emails.
GetResponse
GetResponse is rated as one of the easiest tools to use in the market.
Broadcast a list and split into 2 parts to see which one gets a better response.
They have a live chat, support in 7 languages and useful tutorials.
For 1,000 contacts, the plans go from $15/mon
to $1,199/mon for the Enterprise plan. For 5,000 contacts, the plans start at $45/mon.
Active Campaign
This is a very powerful and easy to use system.
You can increase the engagement and maximize your ROI by A/B split testing your email campaigns.
They have a whole section in their website categorized by topics so you can find help effectively.
- Lite: $15/mon
- Plus: $70/mon
- Professional: $159/mon
- Enterprise: $279/mon
Why do you need an email subscription service?
You might be wondering – why should I invest my time and money into creating a mailing list? What exactly will I be getting out of this?
The answer is – a lot.
The benefits of email marketing are huge for business owners. Here are a few examples:
You can get a high return on your investment – email has a huge return on investment. For every $1 you spend, you could get an average return of $38. That's not too shabby!
You can reach people worldwide – email is, of course, used by people worldwide. If you want to expand your business, sending emails could be a great way to draw in customers from around the globe.
You can strengthen the identity of your brand – a series of well-crafted emails can paint a clear picture of the type of business that you run. Customers will know instantly if you offer what they're looking for.
You can build strong bonds with your customers – this is especially true if you can come up with some interesting content for your emails. A friendly message every so often may make people feel more inclined to use your services, as your company will feel familiar to them.
You can reach people on the move – people constantly check their emails throughout the day, wherever they are. Whether your customers are checking their phone on a commute, during their lunch break, or at home, you'll be able to reach them instantly.
What to look for in an email marketing service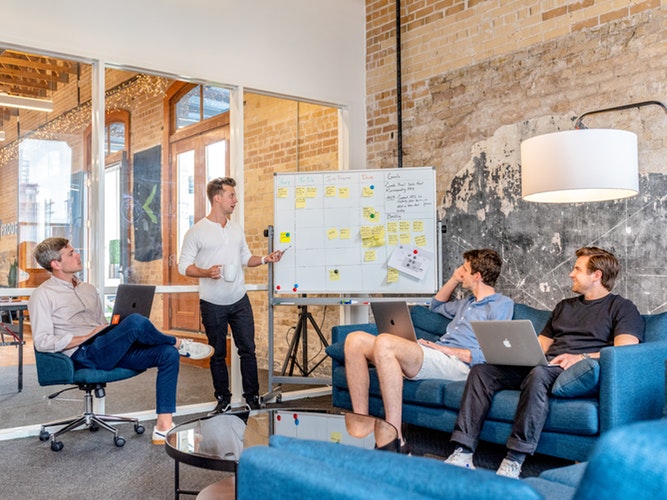 It might feel a bit daunting looking at the different email marketing tools companies have to offer – it's a bit more complicated than just bulk email sending. What are the key things you need to look out for?
Ease of use
An email marketing service should be intuitive and user-friendly. Whether you're crafting emails, managing your contacts, or looking at your reports or statistics, you should be able to find your way around easily.
Control over content
You should be able to craft the perfect email for your business. Whether that's control over the size of images or fonts, or what the links to your social media will look like, you should be able to tweak the design of your email to your hearts' content.
Marketing automation
Marketing email automation will help you to create marketing campaigns that are personalized to your followers or customers. It will usually incorporate several channels, including email, social media platforms, and advertising. Marketing automation software will then provide analytics, so you can see the outcome of your campaign in a real and measurable way.
They sometimes integrate with CRM (Customer Relations Management) software tools, which will track interactions between you and your customers, and important customer information, like customer email addresses and social media accounts. All of this helps you to reduce time-consuming, repetitive tasks.
Behavioral marketing
This refers to sending specialized emails to your customers, based on what they have clicked on or interacted with. Say a customer shows an interest in a product you have for sale – the software can contact that customer with a follow-up targeted email relating to the product. Or, if a customer purchases a product, the email marketing software can send a transactional email with the details of the sale.
It can be a very powerful way of engaging with your customers and generating sales, and much more effective than bulk email sending. A good email marketing platform will offer email automation – essentially, they will send emails based on your customers' behavior without you having to do it yourself, saving you time and delivering effective emails at exactly the right moment.
Analytics
Your marketing service should provide you with comprehensive data on your customers and their interactions with your company. This information could include click-through rates (the number of customers that click on links in your emails), conversion rates (the number of customers that complete action through clicking links in your emails, like purchasing a product), and bounce rate (the number of emails that could not be delivered).
All this information will allow you to see how well your marketing campaign is working for you. This will enable you to see the ROI (return on investment) – helping you to know how to proceed with future email campaigns.
Segmentation
Not all your customers require the same things from your business. If you can split your email list into groups, or 'segments', you can then cater your email marketing campaigns based on their needs by creating an autoresponder email series (a series of emails, automatically sent out to each category of the customer).
For example, you could be sending different emails to low-spending customers compared to high-spending ones, or you could be sending special offers to brand new customers or loyal customers who have stayed with your company for a certain amount of time.
Again, it's a great way to personalize your emails, hopefully resulting in more click-throughs, and ultimately, more sales. A good email marketing service will offer automated campaigns based on how you decide to group your customers.
Customer support
If you have any issues, you want to know that the service you choose will be there to help. What kind of support do they offer, and how easy is it to contact customer service if you need to?
A/B split testing
A/B testing essentially allows you to test one type of email against another, and then reports back on which is the most successful, depending on what you want the outcome to be – for example, you might want to measure which has the most click-throughs, or the most purchases.
Integration
What other apps or services can your email marketing service connect to? Can you connect with Facebook or Instagram? What about e-commerce platforms? The more integrations your email marketing service offers, the more options it gives you to build the best campaigns.
Have you heard of MailChimp? It's one of the most well-known email service provider options, and a lot of people use it.

MailChimp is known for being user-friendly. Everything from the website to the user interface is simple to use. You can see this from the design of their website:
MailChimp could be a good choice for if you are a smaller business or you are just starting out with email marketing and want something simple to use. They offer a free plan with up to 2,000 contacts – this could be a good way to test if you like the service before committing to spending money on it.
It allows you to easily link your social media accounts, which is helpful if you want to reach the followers you already have. The service itself is easy to use, with reviewers praising the simple but effective layout.
The MailChimp app is available on Android and iOS, allowing you to work on email campaigns right from your mobile device, and they also offer a preview function that will allow you to see what your emails will look like on 40 different email clients.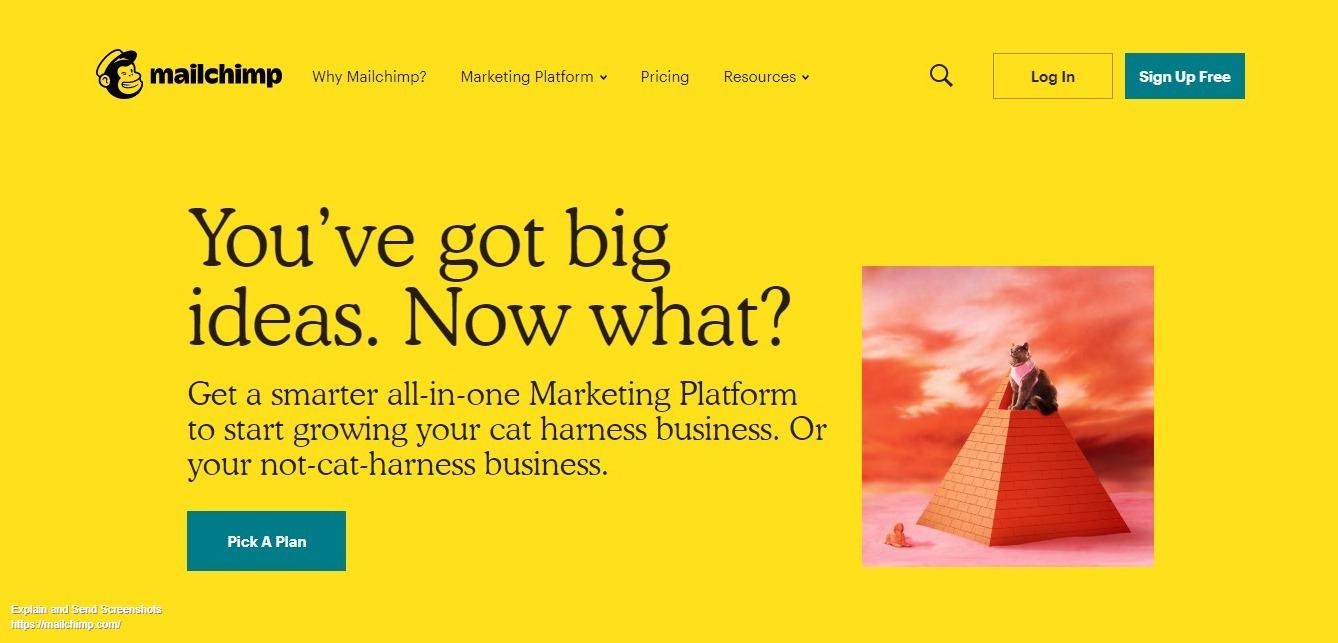 It also offers great integration with over 300 different apps. Although it no longer offers integration with Shopify, it does offer integration with apps like Zapier and Shop Sync, which connects to multiple e-commerce platforms.
It offers various digital marketing CRM tools, including personalization, segmentation, and automation tools. It provides you with an audience dashboard – this helps you to see and organize your email list easily. Helpfully, it also offers tips based on the reports it provides, helping you to make smart decisions for your next email campaign.
Analytics-wise, MailChimp has a lot to offer. It helps predict the demographics of your customers, which can help with segmentation and personalization.
It claims to make the data it collects digestible – so it should be easy to understand. It offers detailed reporting so you can easily track your ROI, and you can view all this on their mobile app – so you can keep track wherever you go.
The email builder itself is simple to use, with a variety of premade email template options to choose from.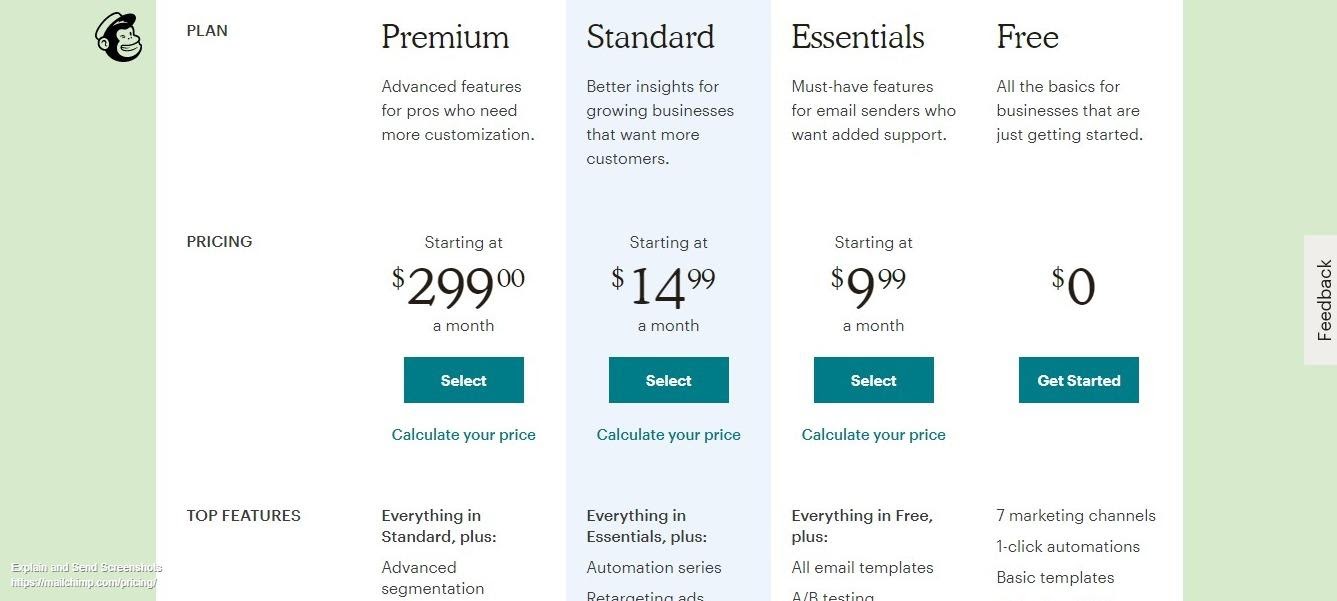 The Free plan allows you to send 10,000 emails over a month to 2,000 people – so for a small business, this could work well. However, if you outgrow that, you have a few options with their paid plans:
The Essentials Plan – begins at $9.99 per month. Allows you 50,000 contacts and up to 500,000 emails
The Standard Plan – begins at $14.99 per month. Allows you 100,000 contacts and up to 1.2million emails
The Premium Plan – begins at $299.00 per month. Allows you 200,000+ contacts and up 3 million emails
Each plan varies slightly in its pricing and offers extra features depending on what you need. For example, the Standard and Premium pricing plan offer you custom templates and a lot more personalization.
There's also a handy pay-as-you-go option: MailChimp allows you to buy credits, and the more you buy, the cheaper they are. If you need to add on a few extra thousand contacts, but you don't want to jump into the next tier of the payment plan, this flexibility could be great for you.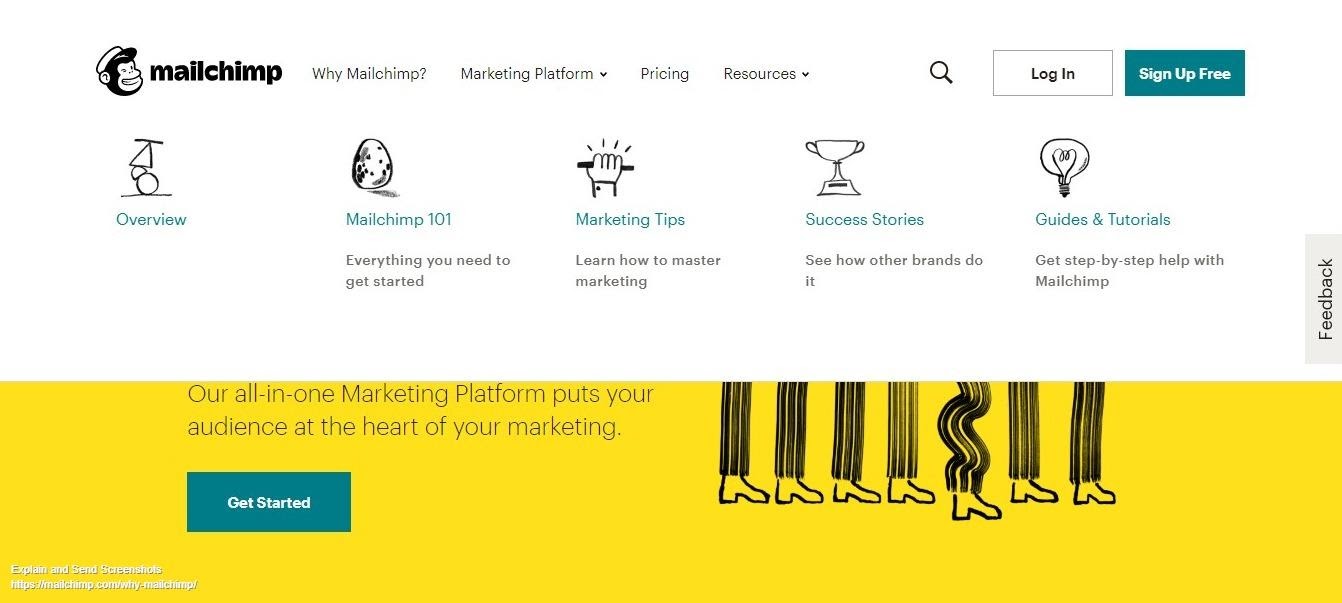 MailChimp offers you tips and tutorials, which is great for when you're first starting out. The knowledge base is very extensive, with detailed guides for people who are new to email marketing tools – for example, they have a step-by-step guide to marketing automation. The customer support is also good, with chat support available if you need help.
The Benefits of MailChimp:
Free plan – the free plan really is a great introduction to email marketing, especially for smaller businesses.
Ease of use – the user-friendly aspect of MailChimp makes it stand out above the rest as a great choice for those who are short on time and want to keep things simple.
Attractive templates – the layouts are simple, clean and well-designed.
Pay-as-you-go system – the interesting credit system offers flexibility.
Great support – from the Knowledge Base to the Chat Support, you'll be able to get the help you need.
The Downsides of MailChimp
No analytics on the Free plan – if you want to see the statistics of your email marketing campaign, the Free plan won't offer that. This is a huge part of what makes MailChimp great, so it's a shame that users on the Free plan won't have any access to it.
Relatively pricy cost subscription plan for bigger businesses – if you're a larger business and need a paid plan, you could find a cheaper service elsewhere.
Constant Contact is another easy-to-use, affordable option.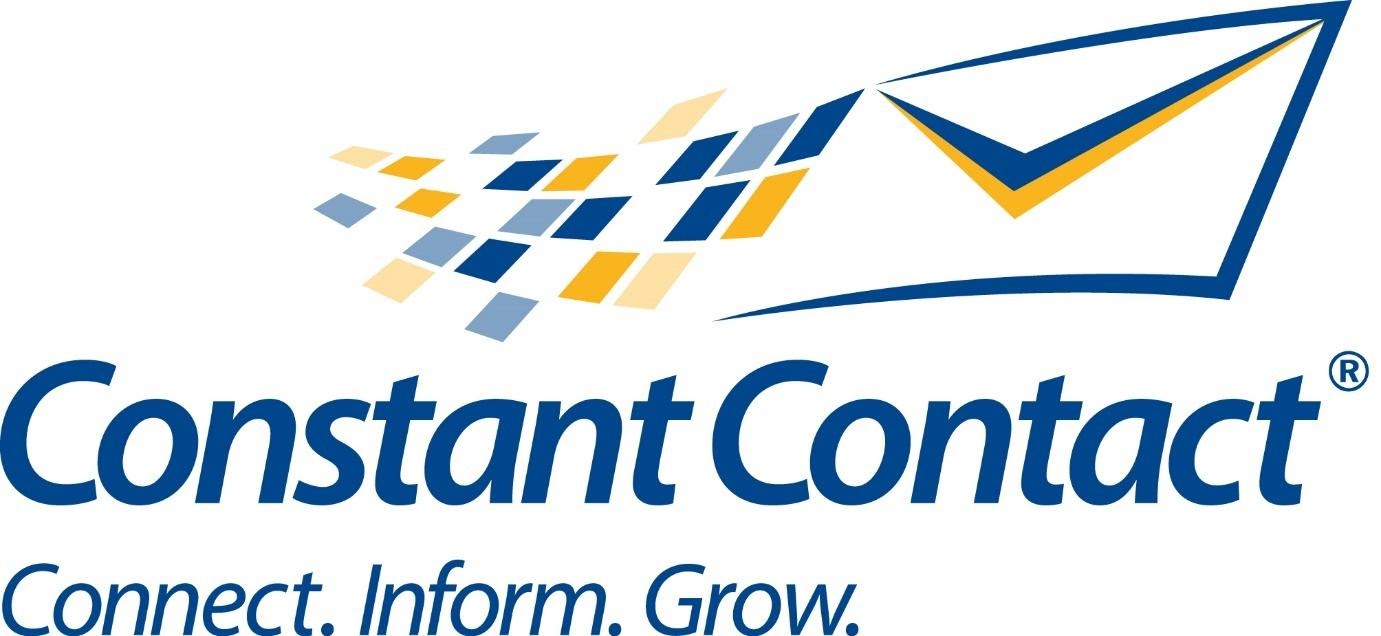 Constant Contact email service provider has a user-friendly interface, with a simple drag-and-drop email editor. It also has a lot of resources and tutorials for those just starting out and a helpline if you need extra support.
Again, this ease of use is great if you want to keep things simple. There are over 100 mobile-optimized templates to choose from – so there are plenty of options for you.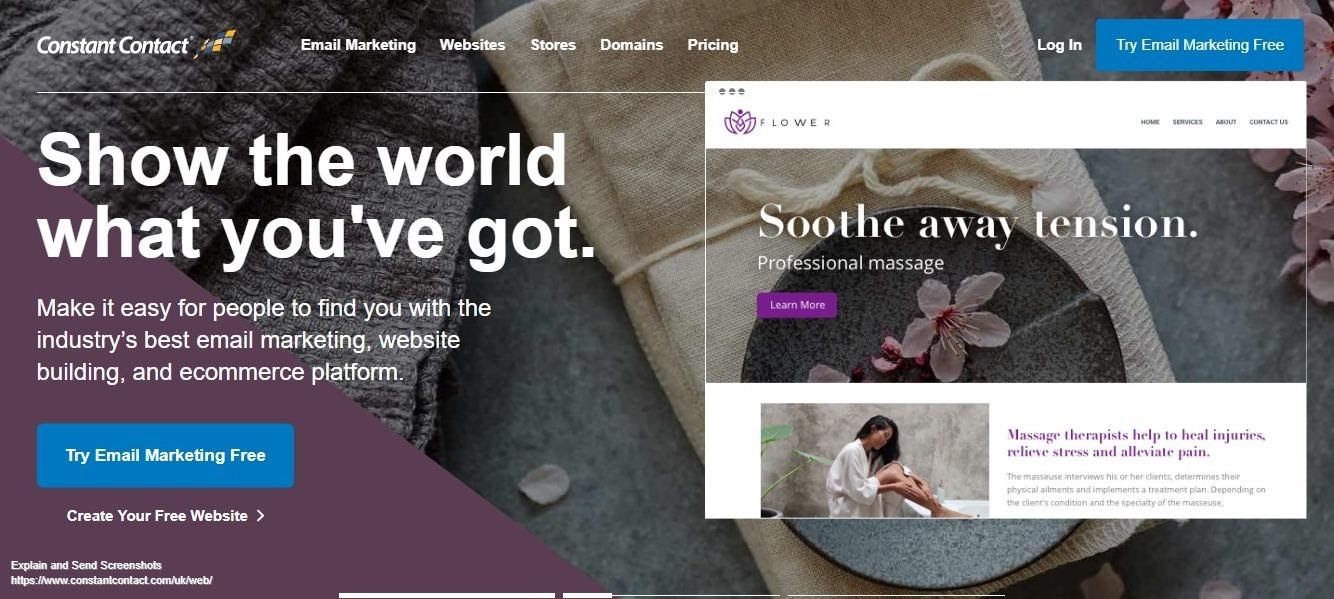 It also has a lot of integration – you can import contacts from Gmail and Outlook, and it offers integration with other services like Shopify and Eventbrite, which could be useful if that applies to your business.
If a customer were to browse your online shop, adding items to their cart, and then abandoned it – you'd have the option to email them a reminder to come back.
It offers segmentation in the form of adding tags to contacts – this could be helpful if you want to send out certain emails to a specific category of your contacts.
For example, if you want to send out an email about an event to your contacts that live in the local area, you can do that easily.  You can add blog post teasers – great if you want to direct clients to your latest post – and you can schedule regular emails, for example, for birthdays or anniversaries.
In terms of analytics, it offers real-time tracking tools, looking at sends, bounces, open rates, and click rates, so you can track trends as they happen.
Constant Contact has a lot of features, but what is the pricing like? They don't offer a free plan. However, they do offer a 60-day free trial. If you're interested in using Constant Contact, the free trial will allow you to see if it suits you before you commit to a paid plan.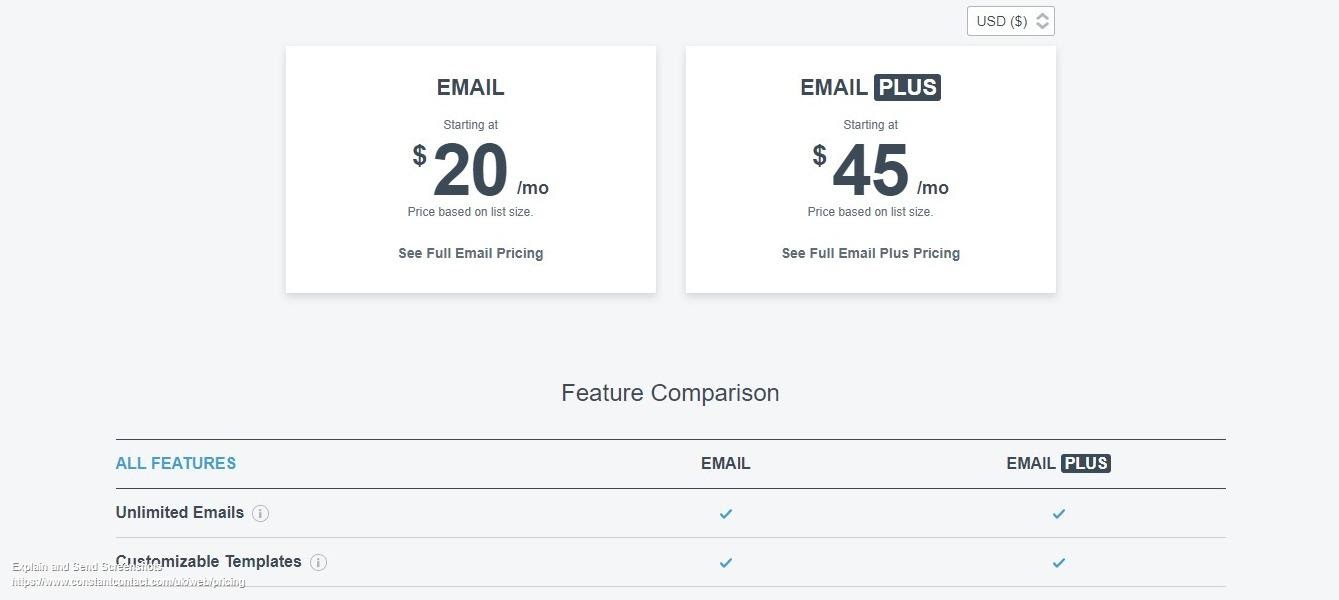 Price-wise, the plans are as follows:
Email Pricing Plan: From $20 per month for 0-500 contacts
Email Plus Plan: From $45 per month for 0-500 contacts
The prices rise in increments depending on the number of contacts you need. Email Plus offers more features than the standard Email plan – more customization, and extras like coupons, surveys, and event marketing. There's also a mobile app available – allowing you to work on your email campaigns on the go.
It's not the cheapest email service out there, but it does offer a lot of features.
The Benefits of Constant Contact:
Ease of use – with a simple drag-and-drop interface, Constant Contact doesn't require any special knowledge or experience
Integration – small business owners could find the integration with services like Eventbrite and Shopify very useful
Help and support – with a wealth of tutorials and information, you'll be able to find out everything you need to know
Lots of additional features – with features like coupons, online donations, and RSVP's, the Email Plus Plan covers all your needs
Dynamic sign-up forms – making it easy to collect information from your customers on your website.
The Downsides of Constant Contact
Price – it's definitely not the cheapest service out there. If you have a lot of contacts, the price quickly mounts up.
Glitchy – reviewers found that the service can sometimes be a little glitchy, with some duplication problems when importing contacts from Gmail
See some Constant Contact comparisons here:
A drip is a great option for those who want excellent customization and integration with many other services.

The email building tool is fun and easy to use but may take a little time to get used to. In fact, we wouldn't recommend it for marketing beginners. The terminology can be a little confusing for beginners, as well as the interface itself.
However, it is a powerful service.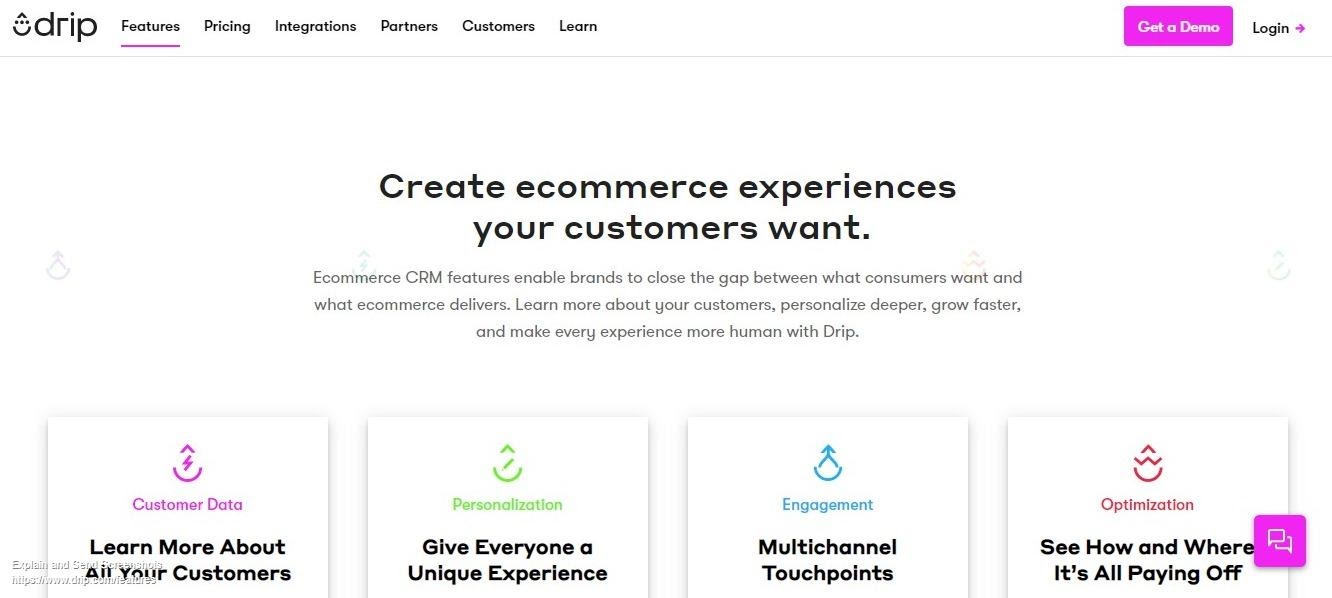 One of the best features is its Campaign creation – you can create a campaign of emails, but also include Rules – so, if a certain event happens, it will then trigger a certain action. It's complicated to explain, but once you're set up, it can help you to communicate with your customers in personalized emails.
For example: if a customer signs up to a certain service, then Drip can send them follow-up emails relating to that service. This is a great way of using behavioral marketing to your advantage.
It also has thorough tracking and analytics. It can track a customer's experience on your website, breaking down each step they took. It also shows you how much revenue you have made on each campaign – this is a great way of seeing how effective your campaigns are. The dashboard lays out all this information clearly.
If you sell products online, Drip has a lot to offer. Like Constant Contact, it's linked with Shopify and other eCommerce platforms. It's also linked with a number of other services – including Facebook, Memberful, Paypal, and Stripe. All this functionality will allow you to create an advanced marketing campaign with ease.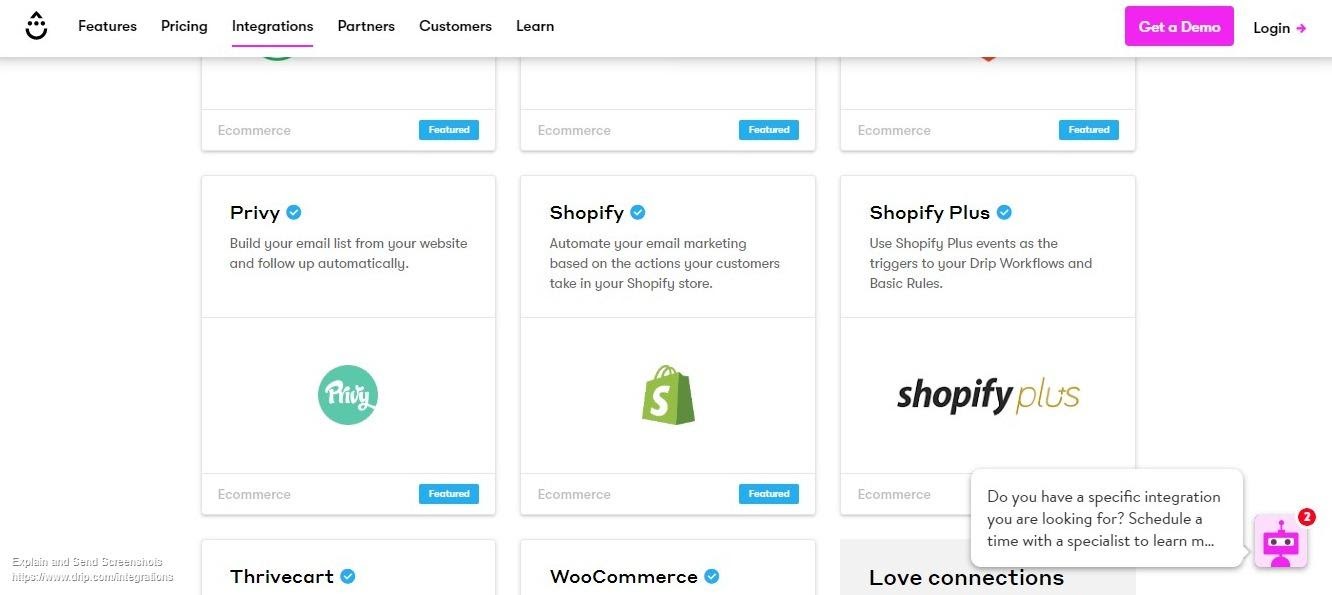 In terms of pricing, Drip is on the pricier side. The pricing plans are as follows:
Basic Plan – at $49 per month, the Basic plan offers you 1,000 contacts.
Pro Plan – at $122 per month, the Pro plan offers you up to 5,000 contacts.
Enterprise Plan – the pricing varies here, from $184 per month for 10,000 contacts to $1,300 per month for 100,000 contacts.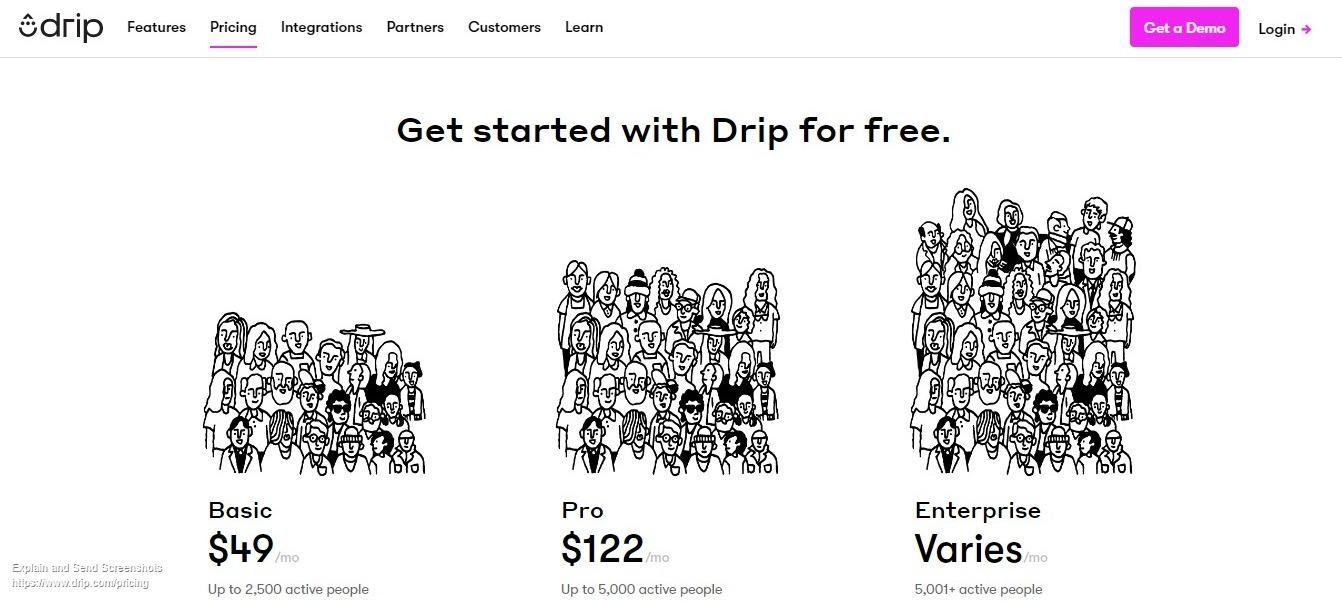 As you can see, the Pro plan is a pretty steep jump from the Basic plan.
All the plans offer a free 14-day trial, so if you're considering using Drip, you can have a good look at the features it offers.
Drip offers a lot of support and customer service. The Learn section of the site offers you plenty of information, including guides and tutorials, resources, and an Introduction to Drip Course. Even browsing around the site, it's easy to find everything you need, with this little guy popping up occasionally to see if you need help:

The Benefits of Drip:
Advanced email campaigns – you can set up advanced email campaigns with as much customization as you need.
Functionality with many other services – there are a wealth of apps and services that are compatible with Drip.
Tutorials and guides – Drip offers plenty of support in terms of tutorials, courses, and information on their website.
The Downsides of Drip
Not for beginners – this won't be the choice for you if you are new to email marketing.
Pricey – although it offers a lot of features, Drip adds up quickly, especially if you have a lot of contacts.
Check our full Drip review here:
Aweber is one of the oldest email marketing campaigns out there, founded back in 1998.

In terms of email template availability, Aweber offers over 700 – that's a lot of choices if you want to make your emails look a certain way. The visual editor is simple but works well, so you should be able to set up your emails exactly the way you want them.
However, some reviewers found the look of the templates to be a little outdated – this may not bother you, of course, depending on what you need for your business.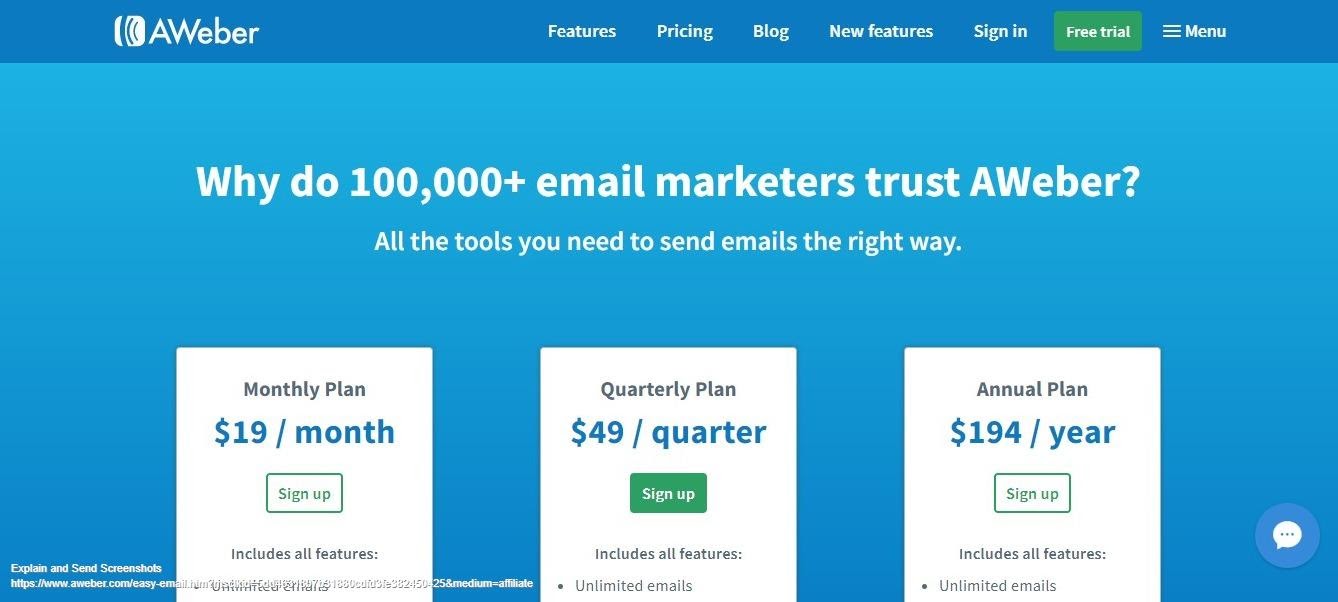 There is a wealth of support and guidance for getting started with Aweber – including a lot of video tutorials. There's also the option of live chat and a phone line for support – so if you get stuck, you should be able to find help. In fact, it's a good option for beginners, as the guidance is so extensive that you should be able to set up a good email marketing campaign even if you have no experience beforehand.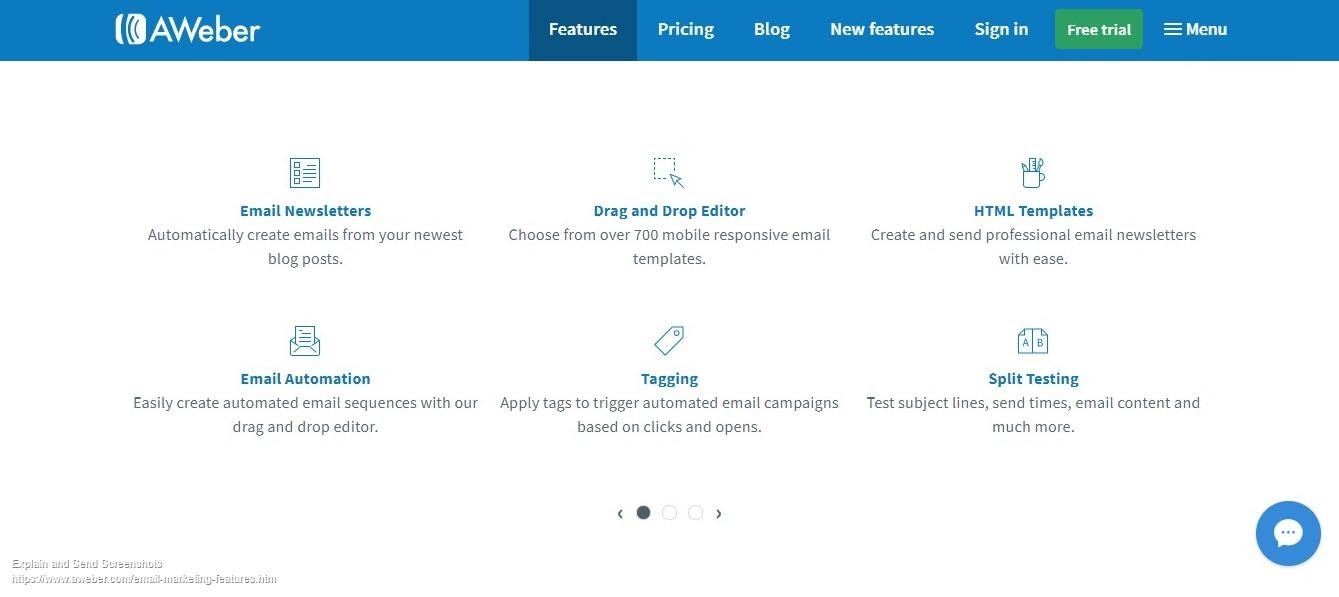 It also organizes your contacts in a convenient, easy-to-use way. It offers segmentation using tags, so you can create rules that help you to manage your contacts – so if you want to contact a certain group of people, it should be simple and straightforward to do that.
It offers easy to use email marketing analytics, enabling you to track click rates and sales. You can track this information using their Aweber Stats App. Based on the data it provides, Aweber helps you to segment your audience based on clicks, which is a great form of personalized emails marketing.
In terms of pricing, it's fairly average. Here are their pricing plans:
500 contacts + unlimited email sends – $19 per month
501-2,500 contacts + unlimited email sends – $29 per month
5,001 – 10,000 contacts + unlimited email sends– $69 per month
10,001 – 25,000 contacts + unlimited email sends– $149 per month
If you have over 25,000 contacts, you'll have to contact Aweber for a quote for pricing.
What's great about the Aweber email marketing solution is that you get access to every feature from day one – whether you have 500 contacts or 15,000 contacts. It also offers unlimited emails on each plan, which is great.
There's also a free 30-day trial, which is great if you want to test it out first.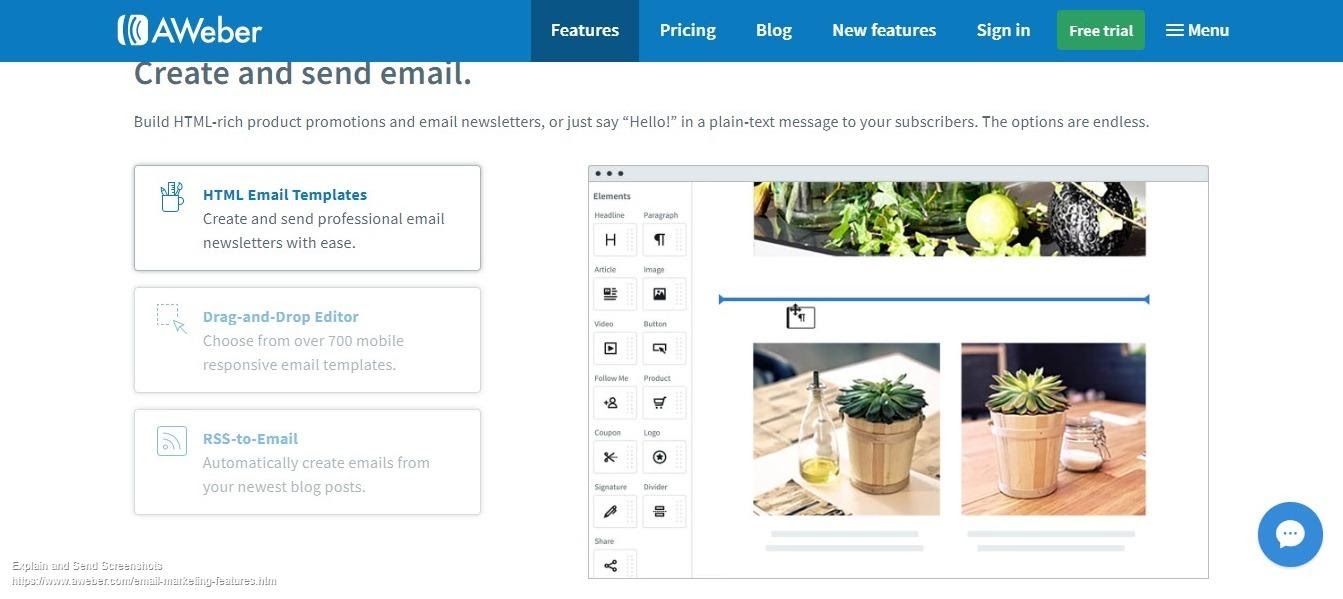 The Benefits of Using Aweber
Access to all features immediately – no matter what pricing structure you choose, you have access to everything
Lots of choice in terms of templates – with over 700 to choose from, you should be able to find one that you like
Integration – offers integration with a number of apps including Paypal, Facebook, LinkedIn, Etsy, and Shopify – and many more.
The Downsides of Aweber
Slightly dated – some of the templates are a little dated
Unsubscribed contacts – these still count as part of your monthly price, which is a little annoying
GetResponse could be a good email marketing solution if you have a small business. It's very reasonably priced, and has a lot of integration, even if it doesn't offer some of the features as the other services on this list.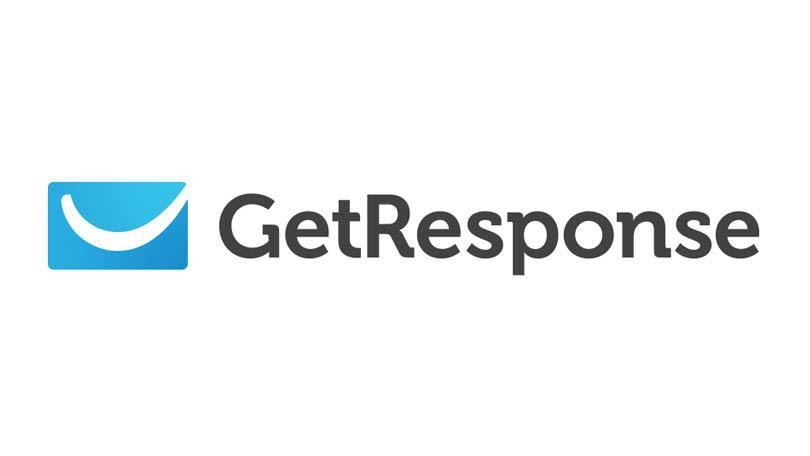 It has two options for campaign creation – the Email Creator Tool with a drag-and-drop interface, and an HTML tool, which is great for users who know HTML and would like a little more control. There are hundreds of supplied templates to choose from, so you should be able to find one that suits your needs.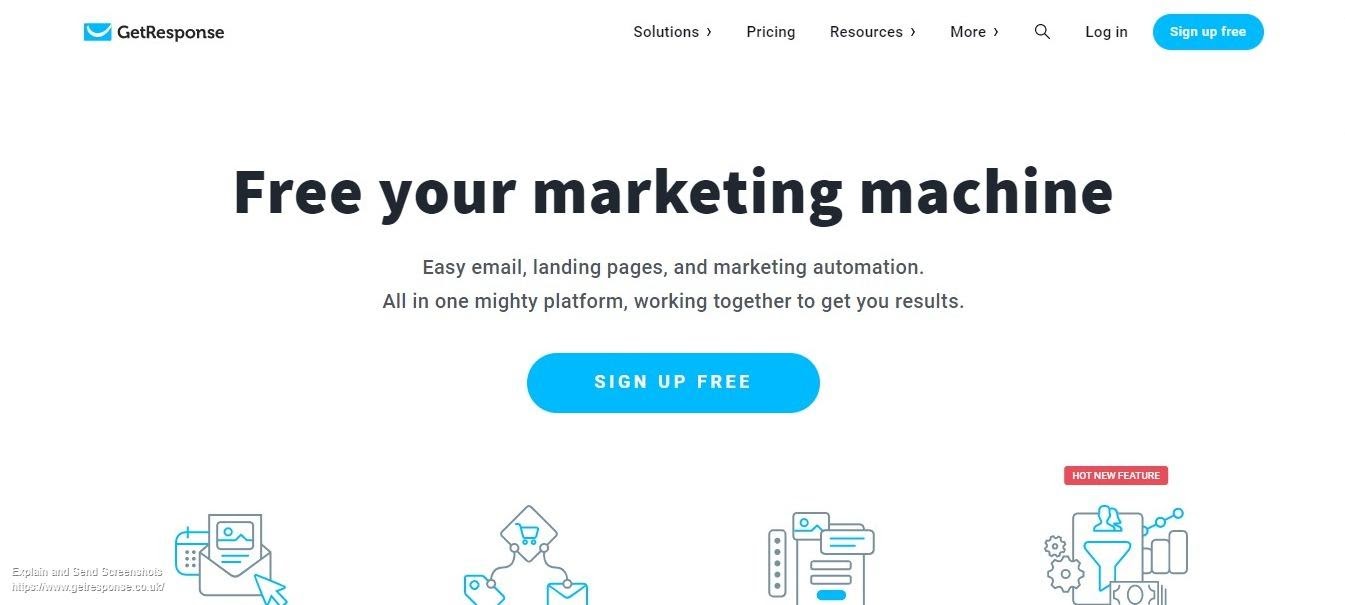 You can send out emails in response to certain triggers, like a customer's birthday. Another great feature that GetResponse provides is the Perfect Timing feature – the marketing service figures out when the optimum time is to send out your emails, depending on where your customers live. This is a small thing, but it could make a big difference to your marketing strategy in the long run.
The tracking is pretty good, too. It offers real-time behavior tracking and sends reports to you via email, which is convenient. You can find out how your customers viewed your emails – this could help you to see the success of mobile vs. web-based emails. It also offers email comparisons, helping you to see which emails get you the best results. It offers subscriber and social media statistics, A/B testing, one-click segmentation, and more.
As we mentioned earlier, the pricing is very reasonable, especially when you consider the number of features you get. The price rises in increments depending on how many contacts you need. For 1,000 contacts, the prices are:
The Basic Plan – $15 per month
The Essential Plan – $49 per month
The Professional Plan – $99 per month
The Enterprise Plan – $1,199 per month
However, if you go up to 5,000 contacts, the price of the Basic Plan and the Essential Plan goes up (the Professional Plan and the Enterprise Plan remain the same):
The Basic Plan – $45 per month
The Essential Plan – $79 per month
They all offer slightly different features, so it's worth checking the price list in full to see what they have to offer. The good thing about GetResponse is that they offer unlimited emails in all their plans – this is quite generous given that other services charge more depending on the volume of emails you need to send.
It also offers a free 30-day trial, which is good if you want to try before you buy.
Integration wise, you can use many other services, including Facebook, Twitter, Amazon Payment, Etsy, and more – there's a lot to work with. There are also a lot of options if you need support, with 24/7 live chat and email support in 7 languages, as well as courses and tutorials.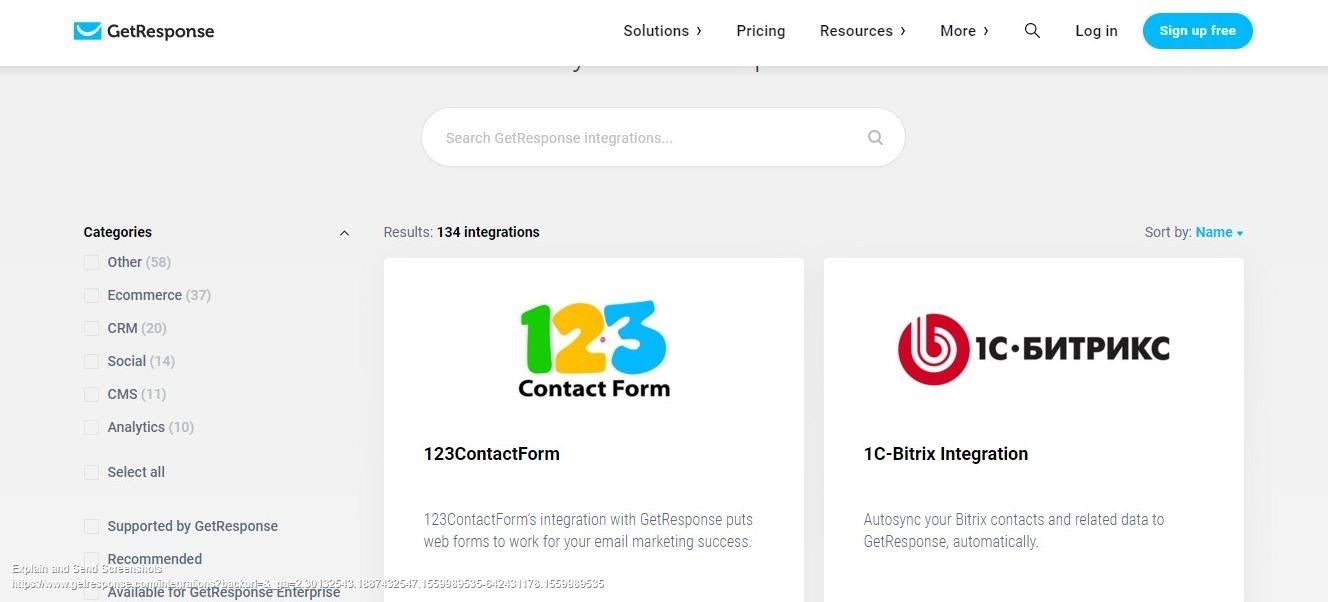 The Benefits of GetResponse
Reasonable pricing – it's a little cheaper than some of the other options on our list.
Easy to use campaign building tool with HTML option for those who wish to write their own code
Good amount of integrations with other apps
Unlimited emails no matter which plan you choose
The Downsides of GetResponse
Some of the templates are a little cluttered and dated
Will not allow refunds, so if it doesn't work out, you won't get your money back.
Check our full GetResponse Review here:

Active Campaign offers some great marketing tools. They have email segmentation, which can increase sales. Another great tool that they offer is advanced subscription forms, which triggers reactions after your customers fill out the form – it starts an automation series of emails, adds a tag to your customer to aid segmentation, notifies your team, and adds your contact to lists ordeals.
They also have dynamic content – allowing you to personalize your emails with call-to-actions depending on which customer you're contacting.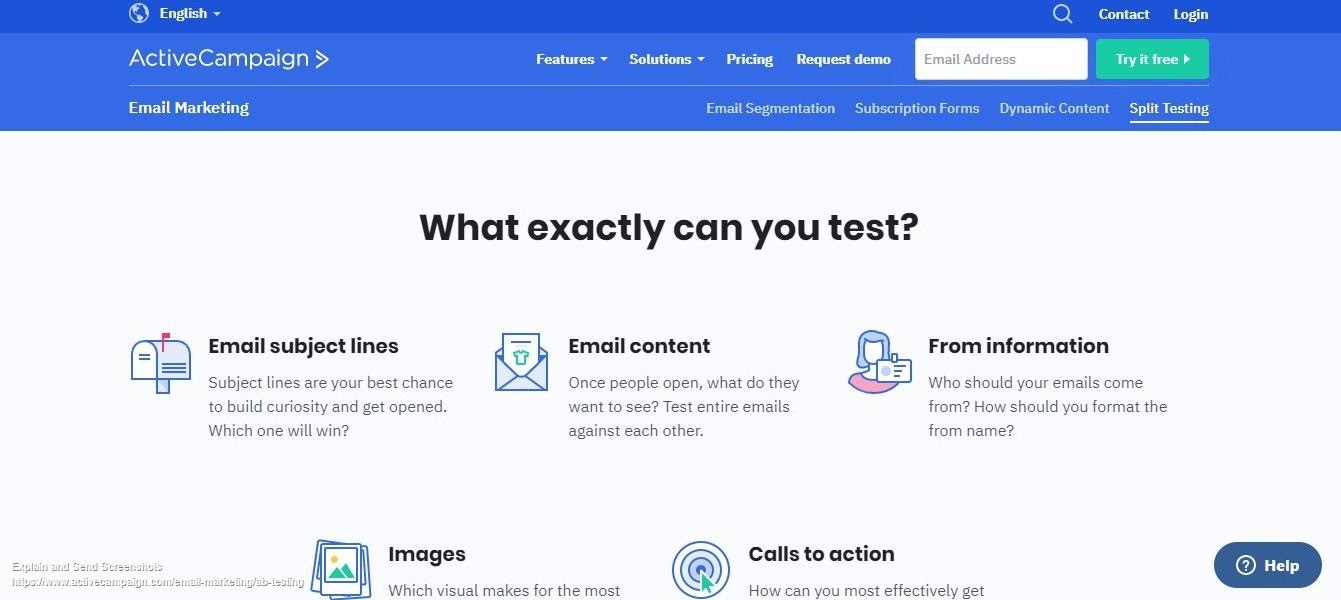 They also offer great split-testing. You can test your email subject lines, email content, images, and calls-to-action. You can compare up to five emails at a time, and even test the entire automation tool. This level of advanced data can help you to craft even better email campaigns, hopefully increasing sales.
It has an intuitive user interface, with users reporting that the email builder is simple to use. It also provides articles, resources, and guides to help you to make the most of the email marketing software options.
In terms of pricing, the plans are as follows (based on 500 contacts):
Lite – $15 per month. This gives you unlimited sending, email marketing, send an email newsletter, marketing automation, chat, and email support, and accounts for up to three users.
Plus – $70 per month. Offers everything above, plus CRM with a sales automation tool, contact and lead sorting, deep data integrations, custom user permissions, custom domain, custom branding, SMS marketing, one on one training, and up to 25 users.
Professional – $159 per month. Offers everything above, plus site messaging, attribution, predictive sending, win probability, and up to 50 users.
Enterprise – $279 per month. Offers everything from the previous plans, plus custom reporting, custom mailserver domain, a dedicated account rep, in-depth onboarding, free design services, free social data, phone support, and more.
The plans vary in price depending on how many contacts you have.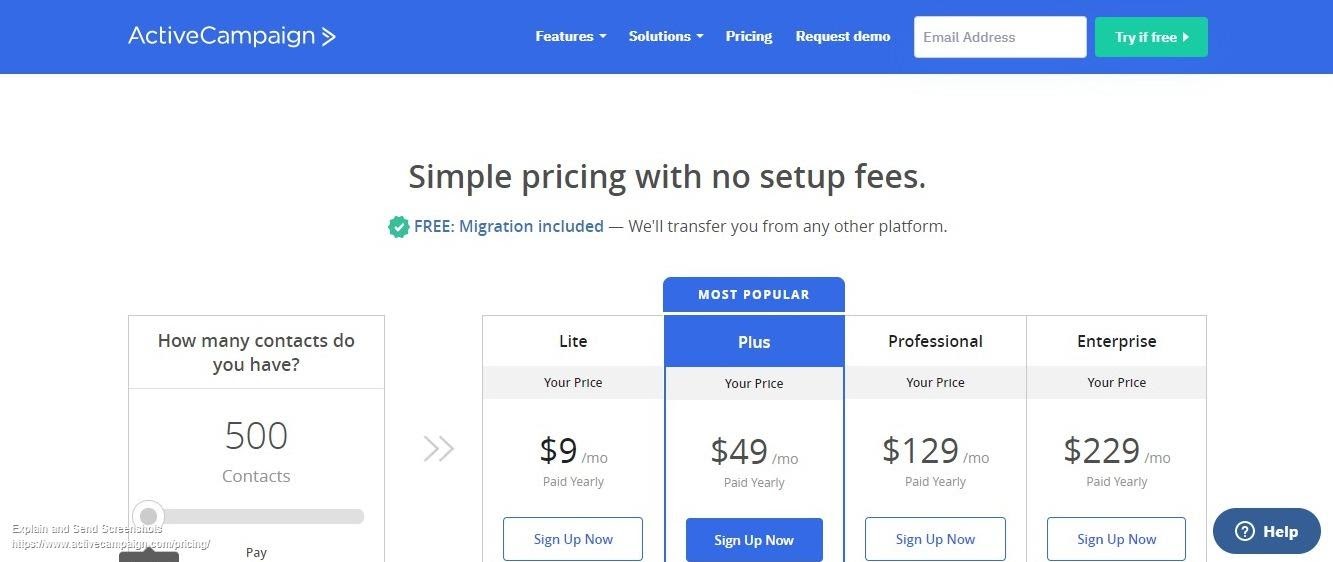 The Benefits of ActiveCampaign
A multitude of marketing tools
User-friendly interface
Extensive support and guidance if you need help
Integration with over 250 apps
The Downsides of ActiveCampaign
The email campaign builder is a little dated
Not much choice in the pre-designed email templates
Check some Active Campaign comparisons here:
More email marketing tools reviews out there for your choice:
FAQs About Email Marketing Tools
Is Email marketing still worth it in 2020?
Yes. Email Marketing is still an effective way to improve your business and it could provide a great return on investment. Many people still use e-mails and you can establish a strong relationship with your customers and generate leads for your business engagement.
What's the future of e-mail?
The e-mail is still alive and well and it grows by the year. There are currently around 4 Billion active e-mail users who are set to grow to 4.3 Billion in 2023.
How can I email marketing for free?
Some free email marketing tools allow sending up to 10,000 emails for free, which is a great way to start getting attention if you have opened up a small store.
What is the difference between email and webmail?
While email and webmail have the same purpose, they are addressed differently. Webmail can be accessed via a browser and all you need to do is be connected to the internet. You can directly send advertisements on screen but you will need a lot of memory for your inbox. Email on the other side is easier to log in on desktop apps without having to log in on the browser and there is always a chance to lose emails.
What's the Verdict?
It's difficult to choose a clear winner here, as they all offer slightly different things depending on your needs. If you want unlimited emails on a budget, GetResponse is a solid choice, with enough integration and features to keep you going if you're new to email marketing. However, we have two top picks depending on your needs.
Our Favourite Email Marketing Service for Advanced Users
Drip is our pick for advanced users. The amount of control you gain over your campaigns, and the incredibly detailed feedback, could be very helpful, especially if you sell products and you need to keep track of your customers and how they use your website.
Drip could be a vital asset to help you draw in new customers, as well as keeping existing customers coming back for more. It offers great integration with other apps and services, and extensive support and guidance.
However, we feel that Drip is a little difficult for most users, and the price may be a barrier, especially for smaller companies or people who are new to email marketing and unsure of how to use it to their best advantage.
Our Favourite Email Marketing Service for Beginners
Our overall winner – for people who are new to email marketing as well as those with a little more experience – has to be MailChimp. Although it doesn't offer unlimited emails, like GetResponse, its user-friendly interface, clean and modern template designs, customer service and support, and fairly reasonable pricing make it a great choice. For users who would like a simple, straightforward service, MailChimp is great.
The feature that made us choose it, however, is the Free plan. Although the Free plan doesn't offer analytics, which is a great shame, it does allow those who are totally new to email marketing to dip their toes in to see how they get on. The flexible pricing system allows you to buy credits if you need them – again, this is a great way of keeping costs down for new businesses.