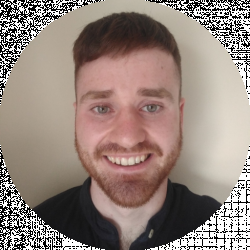 Latest posts by Eoin Cunningham
(see all)
Last Updated on November 8, 2020 by
In this ActiveCampaign vs Sendlane comparative review, we're going to establish what both of the platforms in question are and what it is that they actually do.
We'll be including important aspects such as features, pros and cons, reviews, and much more.
Also, we're going to be comparing ActiveCampaign vs Sendlane in a few key areas at the end of this article.
So, if you're interested in that comparison, you should either stick around to read this entire article through or jump to the end.
You can see the main differences between the email automation services below.
| | Control Over Content | Segmentation | Integration | Plans |
| --- | --- | --- | --- | --- |
| ActiveCampaign | Personalize high-quality email content, and choose between 6 types of emails to segment your public. | Very personal marketing (with better results) by giving each contact what they want to see, with some great segmentation features. | Needs more integration options but, it is a very "Integration-friendly" software. | From $9/month to $229/month depending on your needs |
| Sendlane | Get a lot of e-mail, landing page and form templates to custom your content. | Vast segmentation options. Real-time data, analytics and segmented reports. | Integrations are not as plentiful as they are with competitors like ActiveCampaign, but it still offers a lot of options (+1000 integrations). | From $79/mon to $125/mon within the plans but they also offer an Enterprise Agency Plan with a customized price. |

The main differences between ActiveCampaign vs Sendlane
The main differences between ActiveCampaign vs Sendlane are:
ActiveCampaign is more an expert marketing automation platform, whereas Sendlane is more beginner-oriented.
ActiveCampaign does not enable you to create landing pages, whereas Sendlane does.
ActiveCampaign has a Spam email testing tool, whereas Sendlane does not.
ActiveCampaign offers customer training free of charge, whereas Sendlane does not.

Why Go with ActiveCampaign?
ActiveCampaign SCALES with best in class marketing automation features with many gradual pricing tiers. Whether you are running a store or blog, AC just WORKS! From basic automation triggers to advanced CRM-like functionality.
Try ActiveCampaign FREE
We earn a commission if you click this link and make a purchase at no additional cost to you.
What is ActiveCampaign?
Before we delve a little deeper into what it is that ActiveCampaign actually does, here are a few little facts to give you a taste of their services:
ActiveCampaign is a software company.
They specialize in email marketing, marketing automation, sales & CRM as well as messaging.
Jason VandeBoom founded the company in 2003, and 75,000 people currently avail of its services.
Their business headquarters are situated in Chicago, Illinois.
Now that we understand a little bit about ActiveCampaign, we can begin to analyze their company with a slight bit more precision.
The first thing we need to understand about ActiveCampaign is that they are an email marketing and sales automation tool. But, for the purposes of this article, we're going to mainly focus on the email marketing aspect of their service.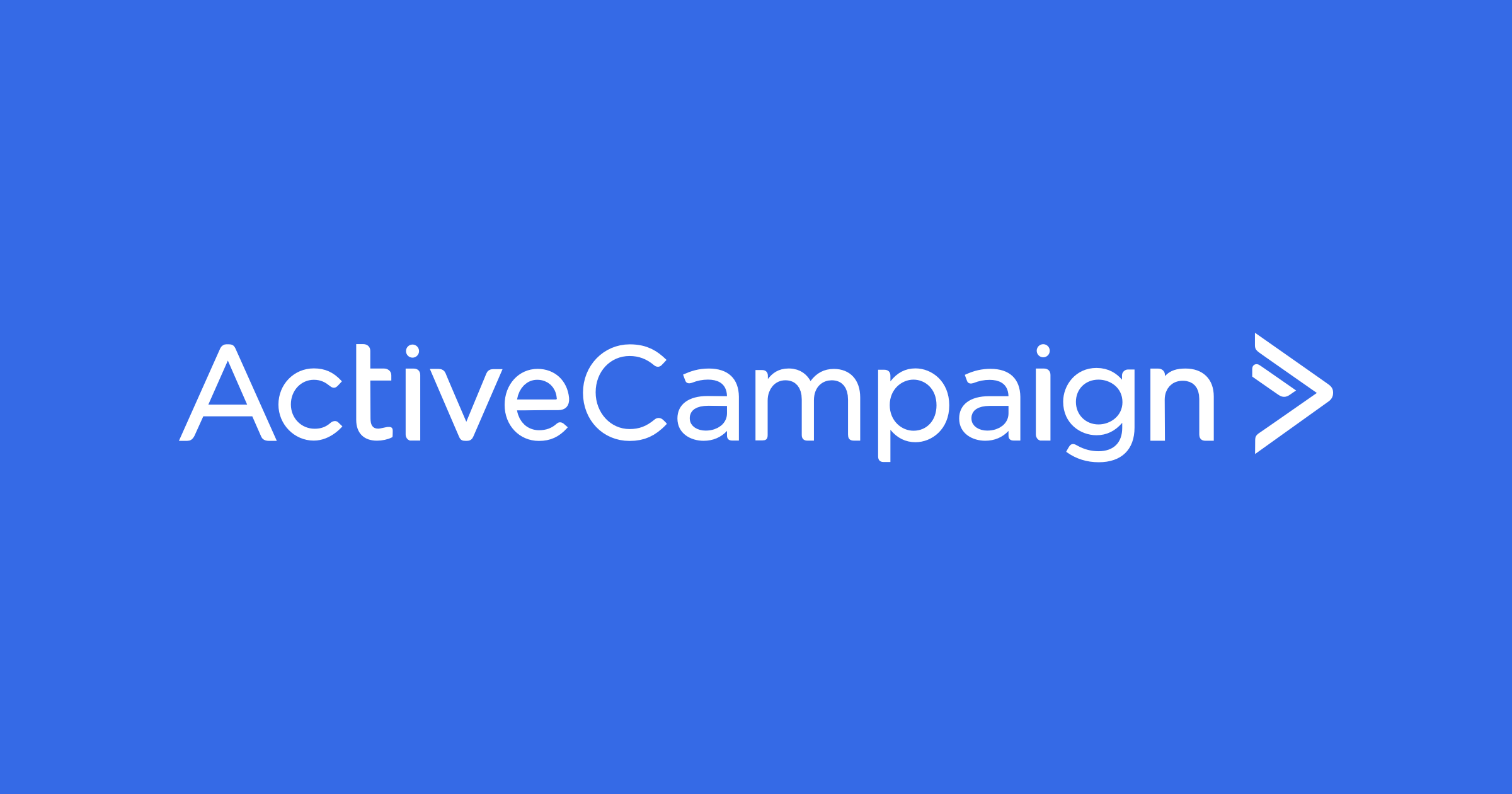 Anyway, we appreciate that Active Campaign's description thus far has been a bit wordy and over-elaborate.
So, in plain English, they are a company that provides their clients with all the software tools they'll ever need to create email newsletters, cold emails, etc.
Now, you're probably scratching your head thinking "well, doesn't almost every online platform nowadays offer an email marketing service? What's so special about this one". To be brutally honest, there's quite a lot. But, the main thing that separates ActiveCampaign from its competitors is the tools you'll have at your disposal.
As per the infographic on their website, you'll have access to:
Multi-User Editing
Revision History
Managed Deliverability
Integrations
Conditional Content
Mobile Optimisation
Link Actions
Custom Data
Geotracking
Audience Segmentation
Free Image Hosting
Site Tracking
Personalization
Social Sharing
Analytics
As you can clearly see, they offer everything you could possibly wish for and more when crafting your emails.
What Does ActiveCampaign Allow You To Do?
It essentially allows you to fully control, customize, and personalize your entire email marketing campaigns.
You can use ActiveCampaign to:
Carefully select recipients to receive a certain email type.
Automate your entire email marketing campaign, so that you can go about doing other important business-related activities.
Set up an automatic response or "Do Not Reply" style email system.
Promote your products and services.
Create a newsletter and schedule the release of content.
Generate leads.
Quickly create high-quality emails.
Effectively manage your email marketing campaigns.
Access customer analytics.
Automating your emails is a great idea because you'll have so much extra time that you can begin to put into other areas of your business. On top of that, you'll be saving yourself from the boredom of manually creating emails one after the other. Which, by the way, is a huge waste of time considering tools such as ActiveCampaign and Sendlane are readily available for anyone to use in today's digital economy.
Oh, one last thing worth mentioning about ActiveCampaign is that they give you the ability to analyze your customers' subscription data as well as sales data. This is vital because as anyone who has ever run an email marketing campaign knows, you need to keep a keen eye on your analytics at all times. That way, you'll always be able to identify what is and isn't working for you. And, adapt and change accordingly.
The ability to access analytics is something that you will find many other email automation tools lack, so ActiveCampaign has an edge in that regard.
Who is ActiveCampaign for?
It's for anyone looking to automate their email marketing and sales processes. But, it's particularly well suited to small and medium-sized businesses.
Individuals who would benefit from using their software include:
Entrepreneurs
Marketers
Bloggers
Small-Medium Sized Companies
Features
Email Types
Sometimes there is just a certain type of email that you need to send to your contacts. Well, you'll be pleased to know that this automation tool gives you the freedom to do exactly that.
With ActiveCampaign, you can send six main email types:
Broadcast Emails – this type of email allows you to reach all of your contacts at once.
Triggered Emails – you can send out a trigger email when something has been triggered. For instance, a sale has been made or someone has visited your site.
Targeted Emails – you can send targeted emails to contacts who meet certain criteria. These are great if you want to get extremely specific about who receives certain emails from you.
Email Autoresponders – this is a great feature to build trust between you and your contacts. You could use it to set up a welcome email for leads upon signing up for your newsletter.
Email Funnels – these are a great way for you to push your products and services. If you're looking to automatically convert leads into sales, this is the email type for you.
Scheduled Emails – for anyone who likes to be organized, this is a match made in heaven for you. It'll allow you to drip emails at a specific time and date pending your input. So, you can essentially type an email and tell ActiveCampaign's software when it should be sent and to whom.
Email Templates
You probably guessed that a tool as organized and sophisticated as this one would take the liberty of supplying its clients with email templates. And, you weren't wrong!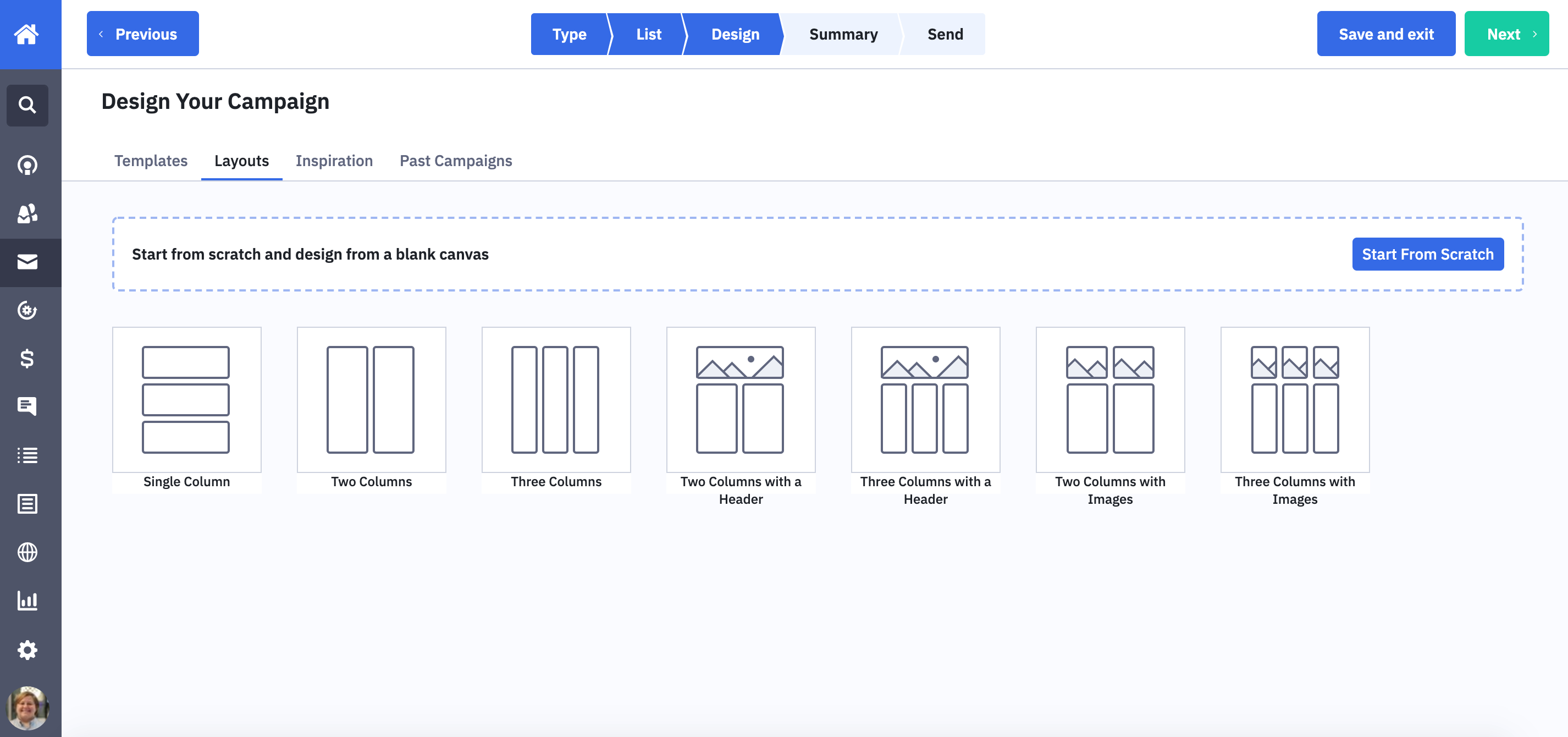 Email templates are great for anyone just starting out with email marketing and don't really know what they're doing just yet. They're also great for people who know what they're doing but simply don't have the time to mess around with perfecting an email's format. Long story short, email templates are helpful and give you a taste of how to correctly format different email types.
ActiveCampaign offer 25+ professional-looking email templates for you to choose from. All you have to do is swap the details around to match those of your clients.
Other Awesome ActiveCampaign Features
Drag-And-Drop visual automation workflow builder.
Customer support and training provided free of charge.
Free migration from other platforms.
Free trial and demo are available for first-time users.
User-friendly email editor, which is both simple and effective.
Integration-friendly software.
Campaign reporting and analytics.
Spam email testing.
Logic filter available to create conditional content.
The Pros and Cons
Pros
The price is affordable for most businesses.
You can easily integrate third-party apps into your email campaigns.
They have an impressive deliverability rate, so you don't have to worry about being marked as spam.
Advanced automation features at your disposal.
Detailed split testing tools.
Solid email template builder.
Very affordable and cost-effective in terms of what you're getting.
Interactive support staff to make your life that bit easier.
Access to customer data and analytics.
A highly diverse tool with tonnes of features.
Free migration of data from other platforms.
Cons
The number of features can sometimes feel a little bit overwhelming.
For beginners, managing contacts may prove confusing.
It's not the best tool for absolute beginners.
They don't provide a landing page editor.
Their form editor can leave a lot to be desired.
In the past, it has been slow to update and the interface can also be slow.

Why Go with ActiveCampaign?
ActiveCampaign SCALES with best in class marketing automation features with many gradual pricing tiers. Whether you are running a store or blog, AC just WORKS! From basic automation triggers to advanced CRM-like functionality.
Try ActiveCampaign FREE
We earn a commission if you click this link and make a purchase at no additional cost to you.
Reviews
We used g2.com to review ActiveCampaign.
Powerful Automation Platform, But Has Its Limitations
The first review we came across was by Luca. He posted his review on August 7th (2019). Luca was pleased with the powerful level of data and automation available to him through ActiveCampaign.
And, when you couple that with the likes of Google Analytics, you have a formidable tool at your disposal. Another aspect of ActiveCampaign's service he really liked was their pricing.
For what you're getting, it's a bargain. You see, for a very manageable fee of $19 per month, you will receive access to a tonne of helpful features. On top of that, you will enjoy an exceptional level of customer service. If you've got a question, they've got the answer. Simple, easy, effective, and really how a company should conduct its public relations.
Finally, the last thing Luca notes is that they offer another plan valued at $120. What Luca found great about this is that they go through a process of onboarding, wherein they talk to you about your current business strategy and offer advice. Now, Luca states that he's well versed in what he does, so naturally, his strategies reflected that. But, still, he appreciated having access to the opinion of a fellow expert.
Now, no company is perfect, so it's worth mentioning he did not feel their interface was as clear as it should be. For instance, you have a tonne of features at your disposal with ActiveCampaign, but they're so poorly highlighted that you wouldn't even know.
On top of that, anyone who isn't very familiar with email marketing and indeed automation, well they might struggle with this online tool.
But, overall, Luca highly recommends ActiveCampaign.
Active Campaign offers terrific pricing, customer service and is user-friendly (Problems solved too)
Our next review comes from Denise. She, like Luka, was particularly impressed with the pricing (which, she notes is far better than other companies she's tried) and automation, but interestingly, she also noted that it was "user-friendly". Something, which Luka did not seem to fully agree with going by his review.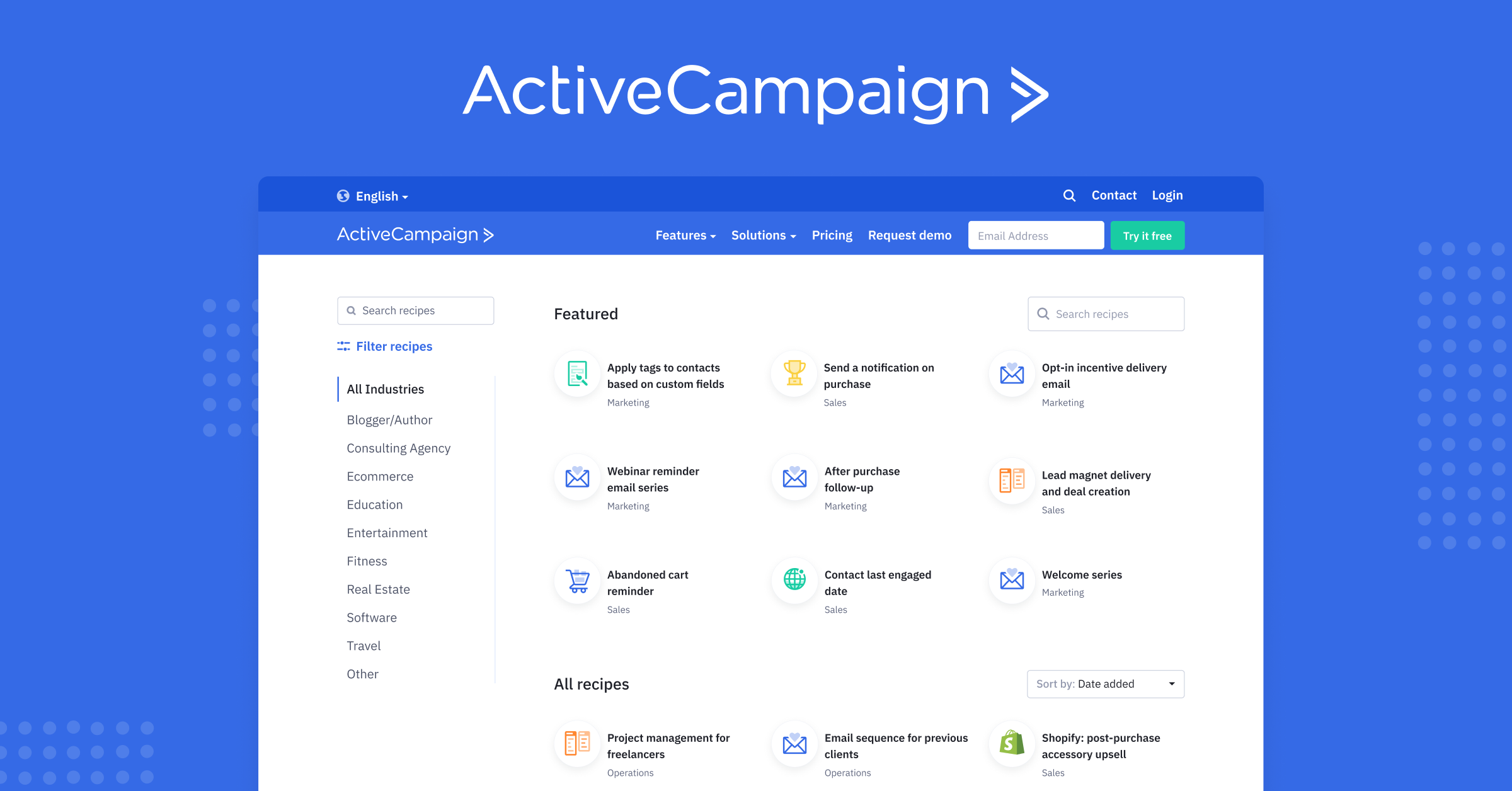 Anyway, the pair both stated that ActiveCampaign provides top-notch customer service. Denise also found the onboarding super helpful as it provided her with one-on-one training and access to a great variety of educational resources. In terms of drawbacks, she didn't really feel there were many, except for the inability to build landing pages. She'd definitely prefer if this feature was made available.
In terms of problems solves and benefits gains, Denise lists three things:
Her company has a relatively lengthy sales process of 1-2 years. So, ActiveCampaign's software has enhanced her ability to connect with as well as contact leads and prospects during that period of waiting.
She also states that they are now better able to qualify leads, which heightens the likelihood of obtaining a conversion.
Lastly, she states using the tool has enabled her to save valuable time that could be better spent hunting more solid leads and closing deals.
ActiveCampaign is fantastically Intuitive (Compared to Infusionsoft)
The final review we'll mention comes from Jonathan, and his review tagline reads "I'm a HUGE fan of Active Campaign". And, with that subtle little hint, you've probably guessed you're in for yet another positive ActiveCampaign review.
Anyway, all messing aside, Jonathan found ActiveCampaign to be rather intuitive, something which many people have disagreed with going by the reviews online. (But, that being said, Denise also said something similar about the automation system. So, you may just have to see for yourself because. We feel as though it can be classified as intuitive given that it's a rather complex tool by current industry standards.) Regardless, Jonathan felt it was intuitive because he did not have to sit through a pile of boring instructional videos. Or, spend hours going through basic training just to use the tool. This was a pretty big deal for him, as a former Infusionsoft user.
Mainly because he had to put a great deal of time and energy into learning how to use that particular system. Oh, not to mention, his hard-earned cash which he was splashing on coaching.
He notes that with ActiveCampaign, you need not be worried about reading the instructions (Intuitive!!!) because he was immediately able to begin making automations. And if he ran into any issues, he either searched their help forum or got in touch with their support. Which, was super-efficient and friendly, he notes in his review.
Generally, comparing Infusionsoft with ActiveCampaign, he was thrilled that he no longer had to prepare weeks in advance of designing an automation. He goes on to express his content with the:
Features
Pricing
Ability to drop contacts into Facebook Custom Audience during integrations
To conclude, it's only right to note that this automated tool isn't perfect. Jonathan would make the three following "enhancements":
Firstly, he would improve the integrations on the platform. Now, they're very good, but the need arises now and then to make lots of integrations, which is not always possible with this tool. So, from time to time, he finds himself having to rely on Zapier to perform those integrations, which is a bit of an inconvenience. More direct integrations would be a huge help.
Secondly, the inability to add landing pages is annoying. You see, a fair amount of ActiveCampaign's competitors allow you to do so. At least, Infusionsoft and Click Funnels do anyway! Anyway, Jonathan makes a valid point, in that they're leaving something in the locker in terms of adding further value to their service.
Thirdly, he would like to see improvements made to their latest conversions features. While it is functional, it could be better. And, he hopes this is something that will be addressed in the future. The key thing that Jonathan believes needs adding, is keyword-triggered responses. Not only would that be a really cool feature, but it would also be well within the capabilities of such a powerful digital automation tool.
Frequently Asked Questions Regarding ActiveCampaign (FAQs)
Question: How much does ActiveCampaign cost? The cost with ActiveCampaign will depend on the plan you choose and the number of contacts you have. To give you an understanding of their pricing below is a breakdown of their annual billing for a business with under 500 contacts.
Lite – this is the cheapest plan and starts at $9/mo paid annually. This plan will grant you access to all of the tools most basic features.
Plus – this plan starts from $49/mo and again billed annually. You will have access to all the basic features included in the Lite plan and more. This is the most popular plan according to their website.
Professional – will cost you $129/mo, which is to be paid annually. You'll have access to everything contained in the professional plan and more.
Enterprise – is the most expensive plan being billed annually at $229/mo. The plan will see you gain access to every single feature ActiveCampaign has to offer.
Question: What is ActiveCampaign used for? In brief, it's used for email marketing, messaging and automating sales and CRM amongst other things, but they're the main ones it's used for.
How long is ActiveCampaign's free trial? Their free trial lasts 14 days, but they may be willing to grant you an extension.
Does ActiveCampaign have landing pages? At the time of our writing this review, it has no landing pages.
Does ActiveCampaign integrate with Salesforce? Yes, it does provided you use Zapier.
What does ActiveCampaign mean by a "contact"? They simply mean someone you're planning on sending an email to. Their email address is what they classify as a contact.
Will I have to pay for migration? ActiveCampaign provides free migration.
What is Sendlane?
In essence, Sendlane is a marketing automation platform, which grants its users access to data-driven email communications features. You can use Sendlane to automate your email marketing campaigns.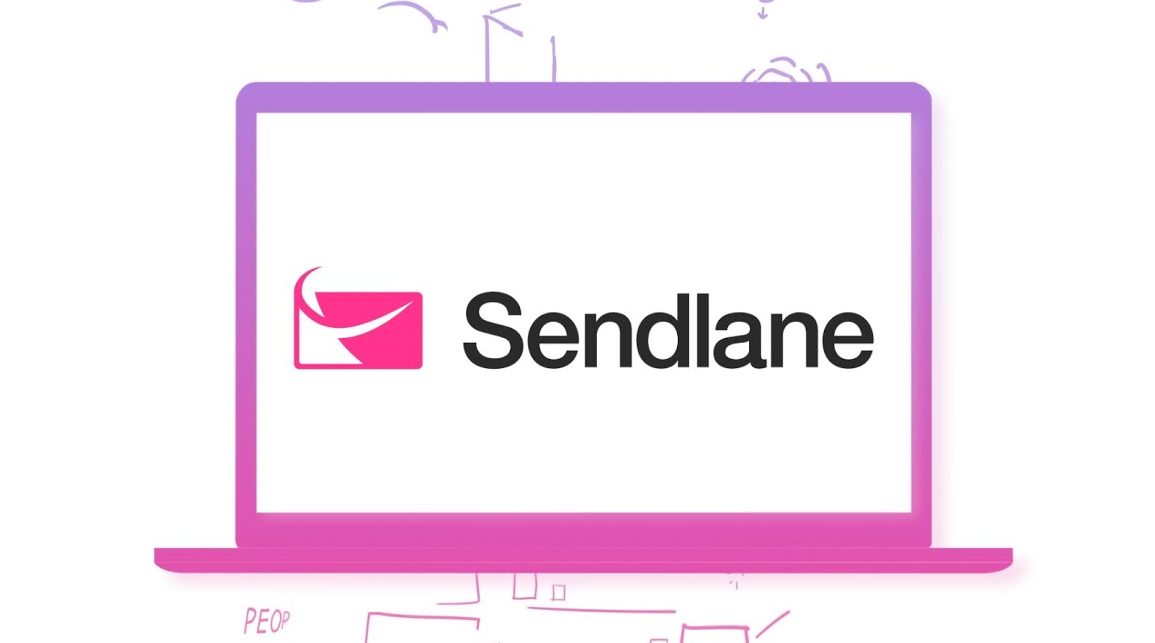 Cool things Sendlane has to offer include:
A super convenient and easy-to-use landing page drag-and-drop builder.
The ability to manage sales funnels.
Opt-in forms.
Countdown timers designed to encourage sales.
Solid Reporting (analytics and data).
Sendlane Company History
Here are a few interesting facts about Sendlane:
The company was founded by a trio; Jimmy Kim, Anik Singal and Zak Meftah.
It was established in 2015.
They have over 40,000 people availing of their platform's services (2017).
Over 5,000 e-commerce brands and content creators use Sendlane (Source).
How does Sendlane work?
How it works, is that once your leads make certain decisions, Sendlane will automatically send them an email based on those decisions.
Automated email marketing software such as Sendlane is awesome because it frees up so much more time that otherwise would have been spent on manual email marketing. It simply makes sense to avail of a cloud-based communications platform such as this one.
Anyway, the scale of operations is massive in this industry, so you'll be pleased to know that Sendlane takes the issue of scale into account on their platform. We're not going to explain why we only say "into account" until the next subheading. So, if you're curious you can skip right on down to that.
What Sendlane does well is that it enables its users to create personalized looking emails. We know, that that's kind of the minimum expectation of any such platform, but it's still good to know.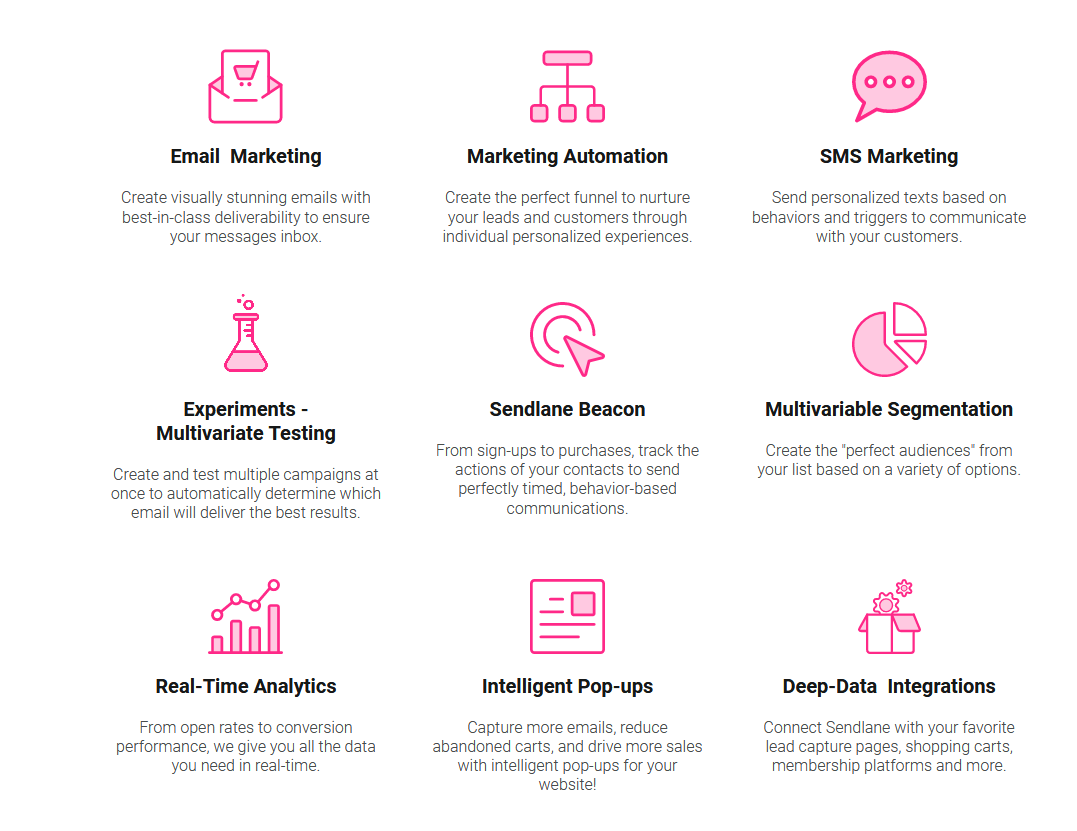 The ability to personalize emails, coupled with the ability to set certain criteria for such emails to be sent, is an awesome feature. And, we'll tell you why.
You see, with some automated email software, you'll find yourself sending a load of emails out to random contacts, which will not lead to conversions.
This feature is great because it ensures only genuine leads and prospects will receive emails your automated emails. Which, means the likelihood of you obtaining a conversion is a lot higher.
But, it's also worth noting that a lot of companies offer a similar email segmentation option. So, it's definitely not an unprecedented feature.
Who is Sendlane for?
Sendlane is for:
Businesses
Entrepreneurs
Bloggers
Marketers
Who consider themselves either involved in, or as:
E-commerce
Content Creators
Partners
Who should use Sendlane?
All of the above can be categorized as suitable for Sendlane, but that does not mean they all should use Sendlane.
You see, with Sendlane being a relatively new company, they still have a lot of areas to improve upon. Anyone who would classify themselves as an advanced marketer or branding giant probably should stick to something like ActiveCampaign. When compared with ActiveCampaign, Sendlane finds itself wanting in a few important sectors.
But, they're still a very functional tool, and companies both small and large will not be left wanting if they choose to avail of its general services.
Features
Drag-And-Drop Email Editor
For anyone who's ever had to use an email editor that was a pain to navigate, you will appreciate the simplicity and intuitiveness of Sendlane's email editor. It comes with super helpful templates, all of which give you an idea of the standard of formatting and professionalism that is required in your own emails. Everything you'll need to create an email using their platform can be found conveniently placed in the menu on the left side of their editor.
Landing Page Editor
What you've got to love about Sendlane is the fact they provide a landing page tool editor. It's something that not all of their competitors offer (ActiveCampaign, for one, do not).
They offer you a selection of over 50 landing page templates to choose from. All of which, are unique in their own right and add a bit of variety to your business.
When choosing which template is for you, you will be greeted by a plethora of options in a grid format. You'll be prompted to pick one by the highly pressurised "Choose a template" heading.
Once you've picked your template, you now have one of two options:
Upload the code to your website.
Or, host it on the domain, which Sendlane provides.
Some of their templates offer the following features:
Videos
Count-down timers
Pop-ups
Other Helpful Sendlane features include:
Data Reporting and Analytics
Awesome Support
White-Glove Services (Onboarding, Strategy Optimisation, etc.)
Quick and Easy Migration across platforms
Machine Learning Open Predictability
Easy-to-use and intuitive interface
Real-time data, analytics, and segmented reports
Automated event and behavior-based marketing as well as automated retargeting
Precision based targeting, behavior-based tagging, the ability to customize data collection.
Pros and Cons
Pros
Advanced Automation
Intuitive User Interface
The Ability To Create Landing Pages
Awesome Support Staff
Workflow
Email and Landing Page templates
Affiliate Friendly
Beginner Friendly
Aesthetic Landing Pages
Helpful Guides are available
They offer a free trial
Cons
Not very advanced (API) according to one online review.
They do not allow you to create templates using HTML
Discrepancies in their data have been reported
It's rather expensive
Integrations are not as plentiful as they are with competitors
Migration is quite slow
Reviews
We went ahead and used g2.com to source Sendlane Reviews:
Easy to use and fantastic customer service
Our first review comes from "User In Internet", rather mysterious we know, who felt that Sendlane offers a really intuitive email automation platform. He was pleased with how quickly he was able to begin using it and noted that this is not always the case. Having experienced other platforms, which proved slow and overly complex.
They also provide excellent customer service, which is somewhat rare in other email platforms. With Sendlane, you won't be having to undertake in the painstaking process of manually ridding inactive subscribers from your contacts list. They will do that for you automatically, which should save you time in the long run. The final thing this reviewer notes about Sendlane is that they offer an awesome deliverability rate. They are enjoying open rates that are much higher than what they have experienced with other platforms.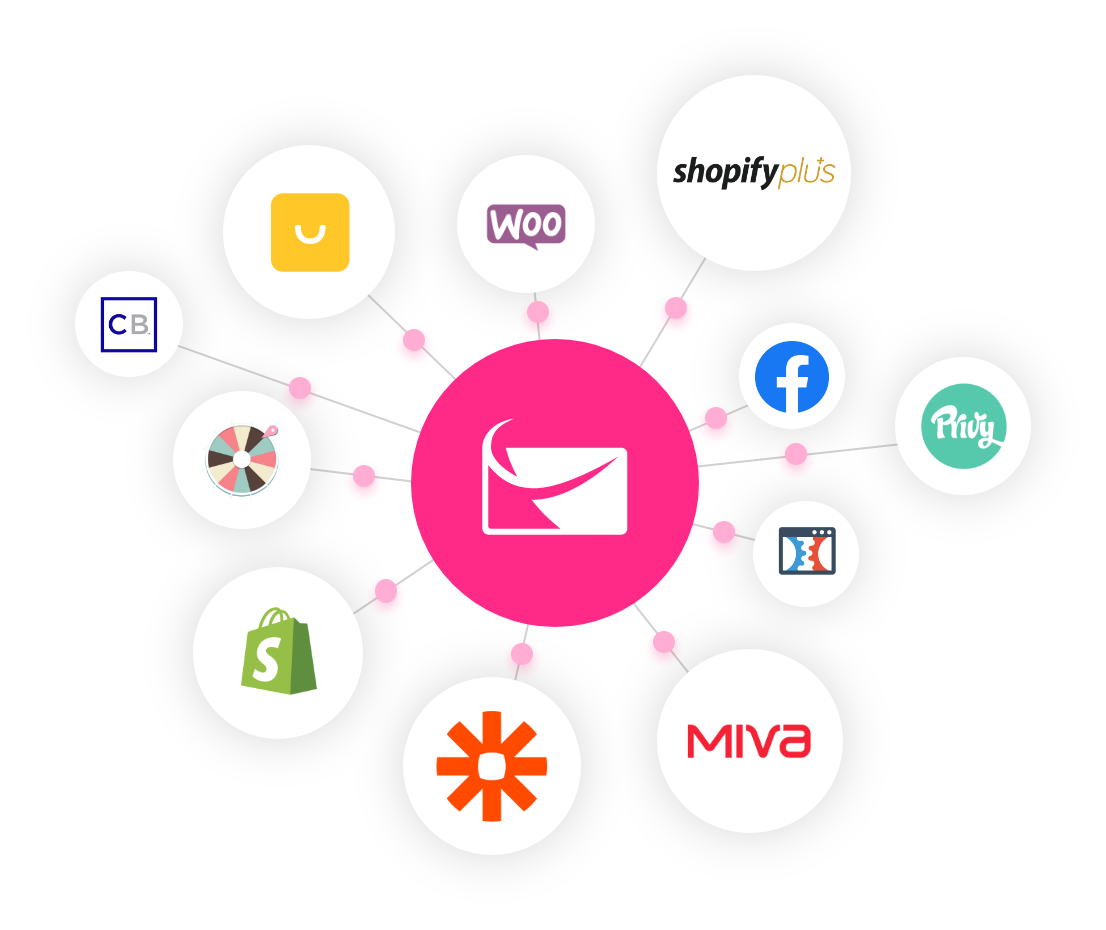 Easy to build automations and cost-effective
The next review is from "Consultant", these names really aren't overly personal! Anyway, their review tagline states Sendlane is " a beast for email delivery and automation". They go on to explain that they've been using Sendlane for more than a year and are thrilled with the service. They feel it's an extremely "robust" and powerful data-driven tool. They list three things which they feel are terrific about Sendlane:
You don't have to be tech-savvy to use their email builder.
Automations are super easy to create.
Vast segmentation options.
What was super interesting about this post, and no doubt delighted Sendlane, is that the person who left it, claims that Sendlane gives them as much power as Salesforce or Bronto. And, for those unaware, those two platforms would normally cost over $100,000 per year. Which, is high praise indeed.  With this email platform, you will enjoy great deliverability rates and helpful on-hand support. This reviewer notes, that by heeding the advice provided by Sendlane, they were able to increase their open rates by 25%.
Incredible level of interaction between buyer and seller (Support available from CEO!)
Our next, and final post, comes from Ricco D. He was delighted with the level of support his medium-sized business had access to. They found that they were not only extremely knowledgeable but, also that they were incredibly accommodating. Perhaps, what's most endearing to them about Sendlane's service, is that their company hierarchy was every bit as responsive. You see, they were able to get in touch with the company's CEO, who was more than willing to discuss business strategy with them. It's always nice to have that level of trust and intimacy between buyer and seller. To round off their review, they acknowledge the excellent deliverability rates offered by Sendlane.
Frequently Asked Questions Sendlane (FAQs)
Does Sendlane offer respectable deliverability rates? Yes, as you'll see in the above reviews, they offer impressive rates of deliverability.
Can you create landing pages with Sendlane? Yes, you can create landing pages with Sendlane.
Is email marketing by Sendlane worth it? Yes because you'll be able to automate the entire communication aspect of your businesses sales process.
Does Sendlane offer Automations? Yes, they do. They're also simple to create.
What's Sendlane Customer Service like? It's quite good. Definitely not anything to be worried about. They are responsive and helpful from the support staff to the CEO. Always a good sign.
Our Sendlane Review Here (Learn Why We Recommend)
ActiveCampaign vs Sendlane – everything you'll need to know
Who's it for?
Both ActiveCampaign and Sendlane are suited to small, medium and large businesses. And, that goes whether you're into Digital Marketing, E-commerce, SaaS or an agency.
But, it's important to note that both platforms are not created equal. You see, ActiveCampaign has been around a fair bit longer than Sendlane. Which, in turn, means that they're slightly more polished than their counterpart when it comes to:
Ease of use
Value for money
Form templates
Now that being said, they're both equally as good in terms of customer support. Plus, ActiveCampaign's ease of use is only marginally superior. Mainly, because of the extra marketing automation features and just the added bonus of it being a more diverse marketing platform (specialises in sales and CRM too).
Also, if you're looking to get advanced with what you're doing ActiveCampaign is a better option than Sendlane. As in, if you're an advanced marketer, you'll enjoy more success with ActiveCampaign as opposed to Sendlane, who are a lot more basic and don't offer as many advanced integrations.
On top of that, if you're looking for more than a messaging platform, then you're way better off choosing ActiveCampaign. They're simply a more well-rounded marketing automation platform.
Integrations
With both of these digital marketing platforms, you'll be treated to the following integrations:
Leadformly integration
Outlook integration
Gmail integration
Zapier integration
Access to over 1,000 other integrations
So, as you can clearly see, they both offer the basics of what you'll need to create successful email marketing campaigns. But, there are certain integrations that ActiveCampaign offers, which Sendlane does not:
Salesforce integration
SugarCRM integration
Microsoft Dynamics integration
Verdict: ActiveCampaign offers more opportunities for integrations than Sendlane
Ease of Use
When it comes to ease of use, ActiveCampaign just about edges it over Sendlane. Mainly because it's so easy to get started creating workflows. Plus, the interface is quite intuitive.
But, Sendlane is still super user-friendly, and probably better suited to beginners due to aspects such as fewer integrations and being more email marketing based. You're less likely to get confused with Sendlane than you are with ActiveCampaign, but that's not going to be enough for them overall.
Verdict: ActiveCampaign is marginally easier to use
They're both super easy to use, but if we had to choose one over the other, we'd probably choose ActiveCampaign.
Features
Both platforms will offer you the following features:
Lead scoring
Lead segmentation
Web activity tracking
Personalise web content
Split testing
Sales reports
With ActiveCampaign, you will be able to enjoy:
SMS marketing
Bi-direction CRM synching
Event management
Create invoices
Create membership sites
Bulk social media posting
Social CRM
With Sendlane, you will benefit from:
Predictive analytics
Real-time sales alerts
Verdict: ActiveCampaign has more features than Sendlane
As you can clearly see, ActiveCampaign has more features available than Sendlane. But, it's worth noting most people won't need that many features. Particularly, if they're new to email automation software.
Pricing
With both these platforms, the price will depend upon the number of contacts and other factors such as whether you pay monthly or yearly. But, that being said, we thought we'd give you a clear indication of both platforms pricing.
| | | |
| --- | --- | --- |
| Company: | ActiveCampaign | Sendlane |
| Lowest Plan | $9/mo | $25/mo |
| Access to Everything | $129/mo | $49/mo |
| Refunds | None | None |
| Cost Per Extra User | Yes | Must Contact Support |
| 2,500 Contacts | $39/mo | $49/mo |
| 10,000 Contacts | $111/mo | $139/mo |
| 25,000 Contacts | $179/mo | $219/mo |
| 100,000 Contacts | $299/mo | $519/mo |
| Free Demonstration | Yes | Yes |
Verdict: ActiveCampaign is better value
We get that you're probably looking at that table thinking, but "Sendlane is cheaper to gain access to all of their features, is it not?". Now, while that is true, it must also be noted that what you're getting from them is extremely limited. With ActiveCampaign, you'll have access to a tonne of features and integrations with their all-access plans. At least, far more than you'll have access to with Sendlane. So, it's only natural that it would cost more to buy one of their all-access plans.
Also, while Sendlane offers an awesome service, it's a tad overpriced for what you're getting. But, if money is not a stumbling block for you and your business, it's a great option, which should not be overlooked.
Support
When comparing both the support and customer service offered by these two marketing automation platforms, it's difficult to pick a winner. In fact, it's difficult to find all that much to say. According to the reviews we've seen online, the one thing everyone can agree on is that both companies provide fantastic support.
Verdict: Draw – it's too difficult to pick a winner
Quick Links:
ActiveCampaign vs Sendlane – which is the superior platform?
It really does depend on what you're looking for. Some people may be after something simple and powerful, which would make Sendlane a great option. But, others require something a little bit more complex. And, ActiveCampaign fits that bill perfectly, while still being super intuitive and easy to use.
The point we're trying to make here is that sometimes people will have to make decisions based on what's best for them. And, just because we say one over the other, does not mean that the other is not right for you. So, use this guide for what it is, a guide. It should only be a crutch to help you make your decision, not the deciding factor. Although for some, it very well may be the case. But, that's ok too. So long as you're happy with it.
Verdict: ActiveCampaign's the superior platform with their greater volume of integrations and features proving difficult to ignore.
Winner – ActiveCampaign

Why Go with ActiveCampaign?
ActiveCampaign SCALES with best in class marketing automation features with many gradual pricing tiers. Whether you are running a store or blog, AC just WORKS! From basic automation triggers to advanced CRM-like functionality.
Try ActiveCampaign FREE
We earn a commission if you click this link and make a purchase at no additional cost to you.
Here are other related articles you may be interested in: