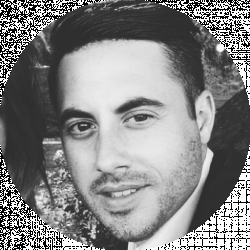 Latest posts by David Borgogni
(see all)
Last Updated on January 5, 2023 by Natalia Bickell
If you have an online business, regardless of whether you offer coaching, sell products, or sell services, you will no doubt know that marketing your business is one of the most important things you can do to make sure your business is found online.
There are lots of choices out there when it comes to choosing marketing software, so this Ontraport review will help you to decide if this software is right for you and your business.
You probably already have an email list, and you may have even used email autoresponders before such as AWeber and MailChimp along with popups and landing pages, but piecing everything together by yourself can be difficult, and if you don't know what you are doing it can be quite overwhelming.
This is where Ontraport comes in to save the day!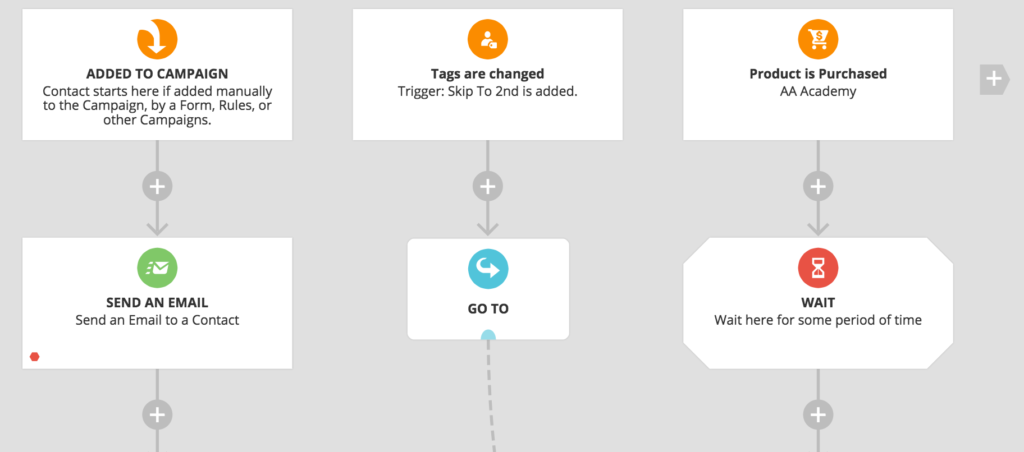 Ontraport is an all in one marketing automation and CRM tool that can handle all of the interactions between you and your customers, helping you to attract new customers, make more sales, and nurture your relationships with your existing customers so that they keep coming back for more.
Today we are going to review the Ontraport marketing and CRM software so you can see if it is right for you. We will look at all of the different features Ontraport offers, as well as the pros and cons of the software, and how easy it is to use and navigate so that you can decide if Ontraport is the right marketing tool for your business.
Let's get started…
You might also be interested: Ontraport vs Agile CRM: Which is the Best CRM Platform for You?
Why Should You Use an All-In-One Marketing and CRM Software Service
Before we get stuck into the main review, let's just talk about why you should be using an all on one marketing and CRM software like Ontraport.
Sure, you can achieve the same goal by using individual email marketing, landing page, and CRM tools, but wouldn't you rather make it easy for yourself?
Choosing an all in one marketing and CRM service can not only save you time and stress but it can also save you money! You just pay one monthly fee and you have access to all the tools you need to take care of your marketing, including email marketing, landing pages, e-commerce, CRM, membership sites, and referral programs.
If you were to pay for all of these tools separately, it would get quite expensive quite quickly, not to mention complicated integrating them all with each other.
In short, an all in one tool like Ontraport will save you time and money, and help you grow your business along with building your customer relationships.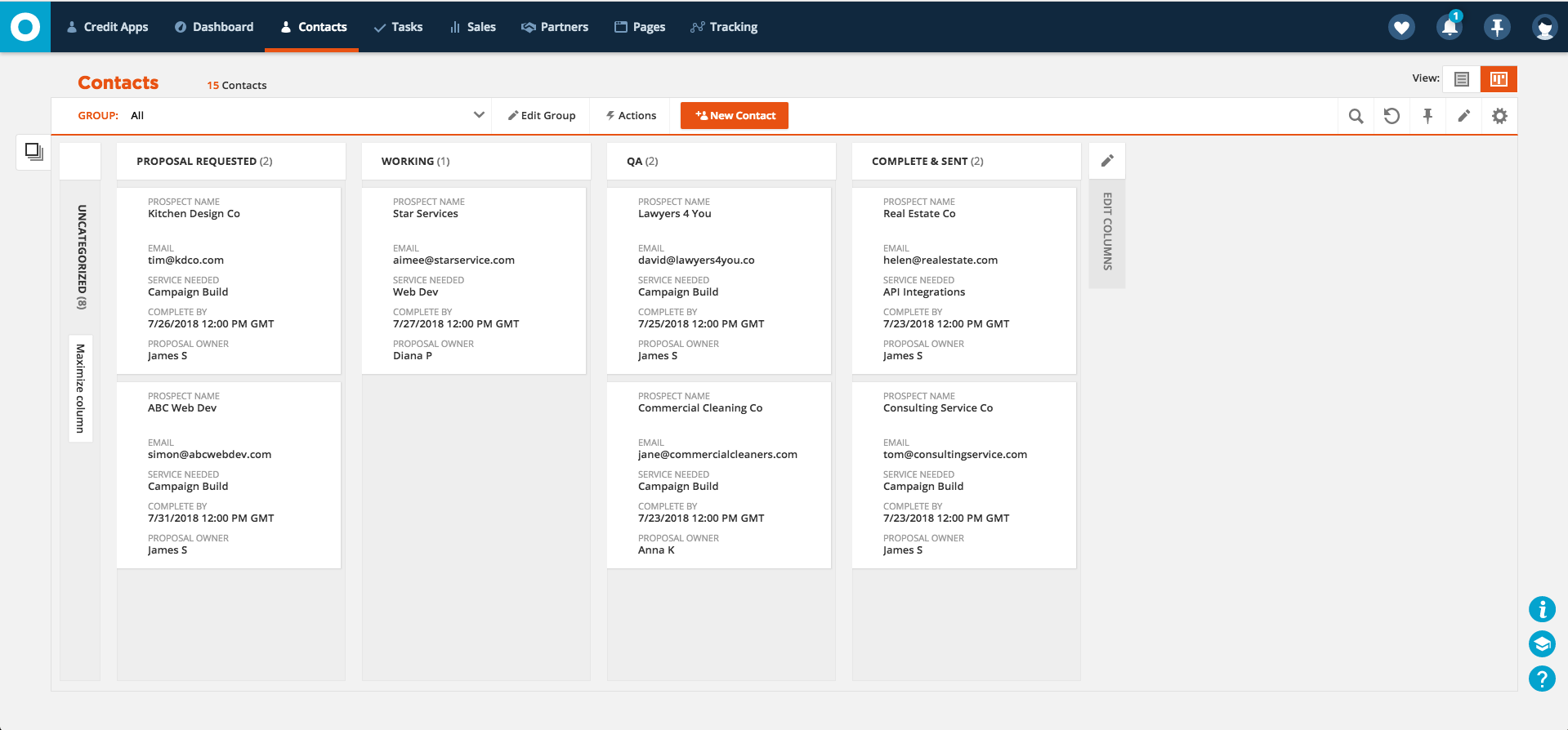 Ontraport Review 2020 – How Does Ontraport Work?
Ontraport is an advanced email marketing and CRM tool that has loads of amazing features to help you communicate and build relationships with your customers. The tools allow you to give your customers a personalized experience, which in turn builds loyalty towards your brand and is more likely to result in repeat business.
You can use Ontraport to gain more leads, build your email list, send email newsletters and SMS messages, sell products, create forms and landing pages, and manage your contacts with CRM.
If you're in a hurry to get started then you can use one of the ready-made landing page templates for your campaign. Simply add your information and imagery and you are ready to go! If you are starting from scratch then don't worry, the landing page builder is easy to use, with all the components you need for the perfect page.
The drag and drop interface makes it easy for anyone to create beautiful landing pages and emails that convert, and you can use Ontraport's advanced analytics to see how your campaigns are performing so you know where you need to put your focus to create the most profits.
One of the things that set Ontraport apart from other email autoresponders and landing page builders is that you can easily sell products. This is perfect for if you want to promote a single product, or a flash sale, as customers can be directed straight to a sales page that is optimized for conversion.
As well as selling products, Ontraport can be used to offer up-sells, manage refunds, and manage lost leads and abandoned carts, ensuring you lose as few sales as possible. Ontraport can integrate with WordPress to create membership websites with various tiers of membership, and you can manage it all from your Ontraport dashboard.
Another great thing about Ontraport is the fact that everything the customers sees can be personalized. You can show different information to different customers, depending on their demographics and their previous actions on your pages. This can increase your conversion rate by ensuring the right people see the right things at the crucial points in their customer journey.
PURL's (Personalized URL's) can be used to increase responses to your marketing campaigns. This works by creating a unique URL for each customer, for example, jane.ontraport.com and the customer are shown this full URL in their email. It has been shown that customers are far more likely to click a personalized link than a generic one, so this can go a long way to helping you increase click-throughs.
Once the customer has clicked on their PURL they are taken to a personalized landing page, with content tailored to them. If they don't purchase at this stage or take the action you want them to take, you can use all this data to follow up with them at a later date.

What are the Main Features of Ontraport?
Ontraport has loads of features to help you market your business online, here are the main features that you can use to start creating amazing marketing campaigns:
Email templates
Automatic email tracking
Automated follow-up emails
List segmentation
Tracked links
Custom domains for tracked email links
A/B split testing
Transactional emails, newsletters, and broadcasts
Custom metrics dashboard
Fulfillment lists
Custom invoices
CRM – Contact management
eCommerce- Payment processing
Subscription and trial payments
Cart abandonment automation
Payment plans
Landing pages
Forms
Personalization
Pop-ups
Order bumps
Advanced analytics
PURL's
Facebook custom audience integration
ROI calculator
Affiliate programs
Membership sites
Salesforce automation
Email Marketing with Ontraport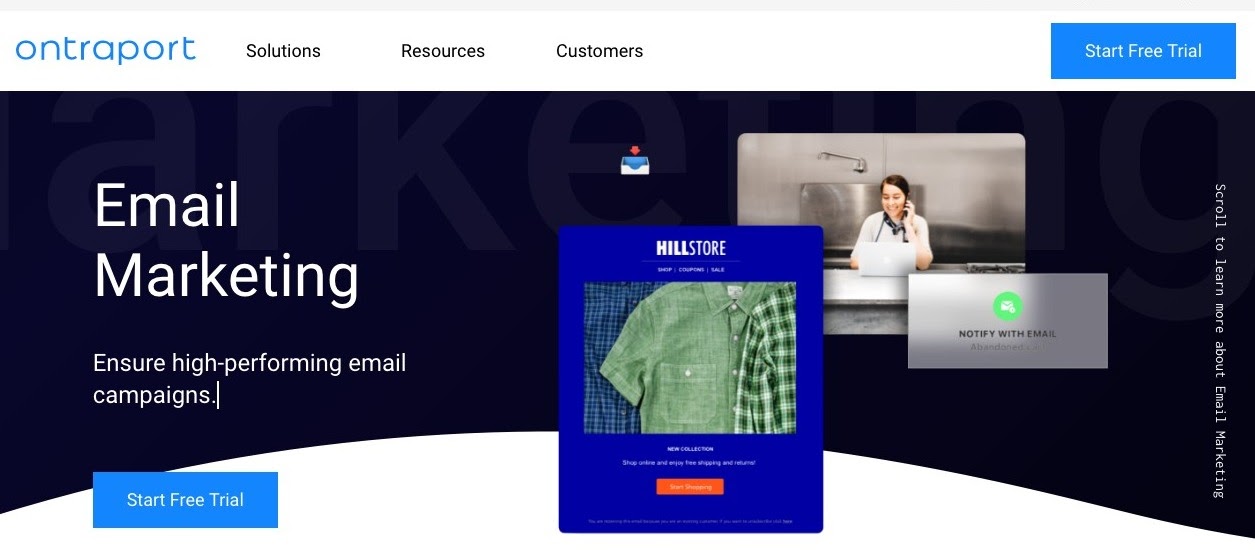 Ontraport has powerful email marketing features that allow you to create email campaigns, newsletters, and send offers and updates to your customers. It's easy to create beautiful emails with Ontraport's drag and drop interface, and if you want something ready-made you can choose from professionally designed templates, all you need to do is add your branding and content and you are ready to go.
If you want to add some excitement to your emails you can easily incorporate video, eye-catching images and call to action buttons to your emails.
There is a private IP setup to help you retain a perfect mailing reputation so that your emails always show up in your customer's inboxes. There are also some other helpful features such as automated re-engagement campaigns, which can help you to identify and remove any inactive contacts, and reconnect with older contacts.
You can use list segmentation to send personalized emails to various lists and demographic groups, so contacts are always getting content that they are excited about because it is relevant to them. You can create as many segments as you like for your list based on demographics, behavior, lead score and interests, so the emails you send can be as specific to your segments as you like.
The contact database works seamlessly with the email marketing, allowing you to tag contacts as leads for followup based on actions they have taken from the emails that they have received.
Ontraport's email tracking options allow you to see how well your campaigns are performing so you can see which areas you could improve. You can check your bounce rate, track email opens and clicks, and test different subject lines so you can find out what is the most effective.
As well as email, you can also choose to reach out to your customers by SMS and postcard, all from the Ontraport system. You can also use SMS to send reminders, birthday wishes, and thank you notes, which will all increase your customer engagement.
Ontraport Landing Pages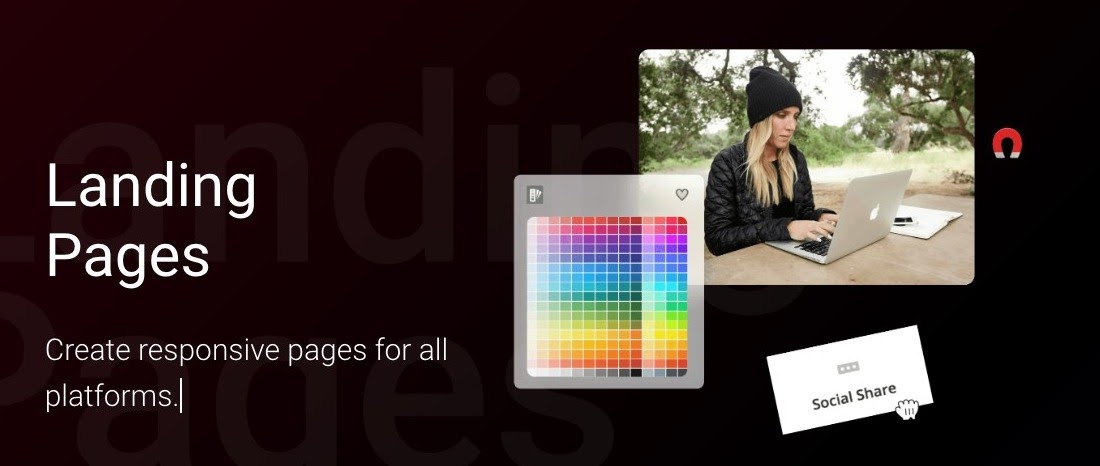 Ontraport helps you to create professional landing pages using their easy to use drag and drop landing page builder. There is also a professional template library that you can choose from if you want a head start. You can make sure everything stays 'on brand' with your selected color pallette options at the click of a button.

Landing pages are the perfect place to sell a product of offer to your customers. You can even take orders and payments. Once your customer has decided to make a purchase, you can also easily offer order bumps and one-click upsells at the checkout to boost your total revenue.
Because it's connected with the CRM, you can offer a personalized experience to each customer within the landing page, so that the right people receive the right messages at the right time, and because all pages are mobile responsive, you can deliver your messages to your customers regardless of whether they are viewing on a mobile, desktop, or tablet.
There is a suite of analytics tools so that you can see how your campaigns are doing, and you can also take advantage of the A/B split testing feature to continually optimize your content and conversions.
Ecommerce with Ontraport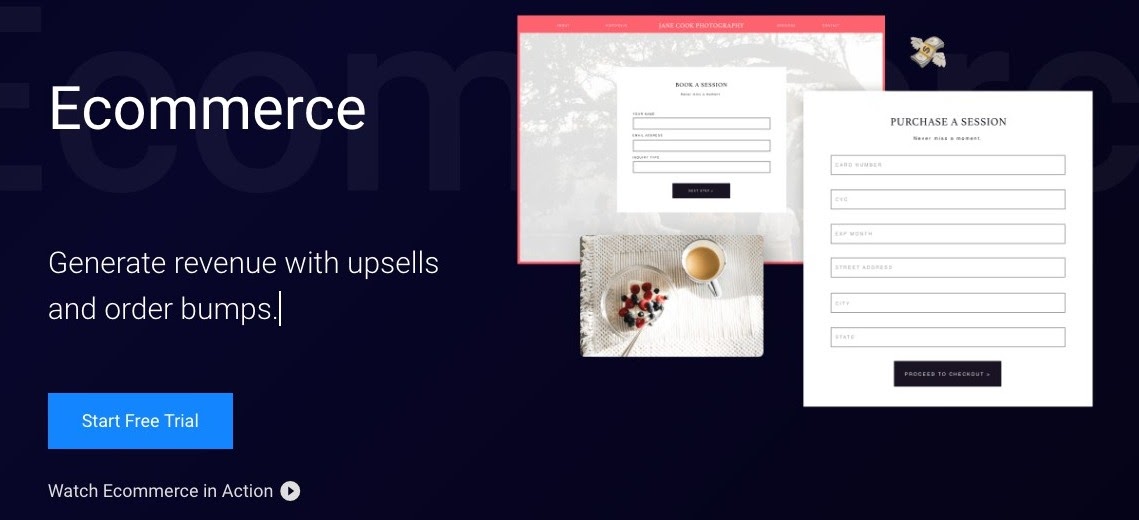 Ontraport has a full e-commerce suite which will allow you to sell products, process and manage payments, and keep track of your customer order history, all in one place. You can build and customize order forms in just a few clicks with Ontraports custom web form builder. You can host your forms on any page, so you can sell at every opportunity.
As well as selling products and services, you can also use the form builder to create coupons, which are perfect for promoting events and encouraging engagement with your customers. You can create individual coupons with individual codes to redeem, or group coupons, depending on what you are selling or promoting.
Ontraport easily integrates with all of the most popular payment gateways, such as Stripe, PayPal, eWay, Payjunction and more, making it easy to manage your payments with your preferred gateway. Payments are always verified to eliminate and processing risks before they are deposited into your account.
As well as offering your initial products, you can also offer add-ons and upsells at the checkout to increase your revenue and there is an abandoned cart feature that allows you to follow up with any customers who drop off your page before completing the checkout process.
Membership Sites with Ontraport

If you want to create a membership site, you can easily integrate Ontraport with your new or existing WordPress site. Ontraport allows you to take recurring payments from your members to provide you with a reliable recurring monthly income.
Having a membership site allows you to connect with your audience to build a strong community around your brand. You can have different levels of membership, so you can offer a free basic level or even a trial period before people are funneled into higher-paying membership options.
Automation handles all the tricky things for you, such as changing member levels and access to different areas. This saves you time as you don't have to do anything manually.
The PilotPress plugin for WordPress allows you to integrate Ontraport with the yourWordPress site, so you can manage everything from one place. It offers to track, so you can see what has visited each page, an affiliate center so you can promote and grow your business through affiliate partners, and a customer centre where customers can view their orders and make changes to their settings and data by themselves, so you don't have to do it for them.
CRM (Customer Relationship Management) with Ontraport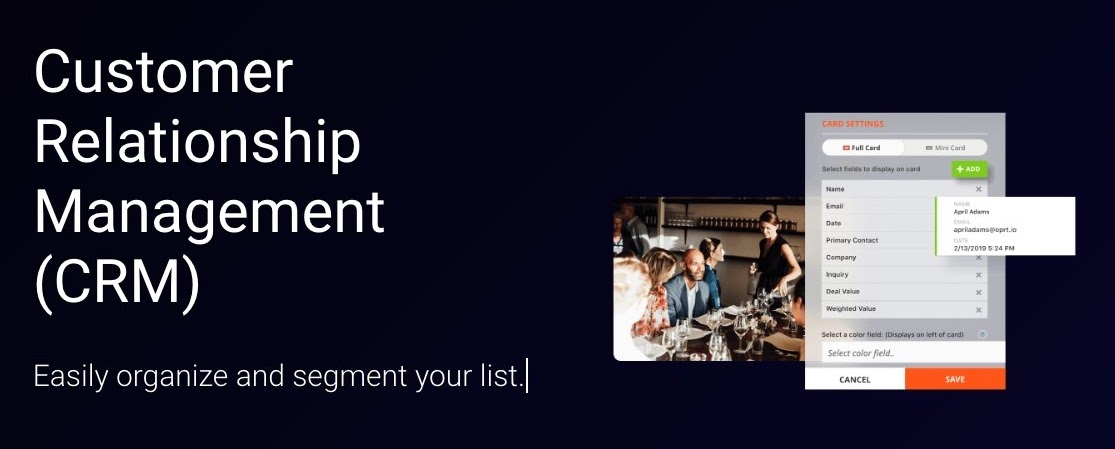 Ontraport's built-in CRM allows you to keep a detailed record of all of your customer's details, as well as their purchases and actions with your marketing campaigns. You can use this data to personalize emails, forms, and pop-ups for your customers.
You can choose how you view your customer records, so you can have the most important information visible to you straight away, and you can also easily import contacts from other sources such as API, SMS, manually or direct import so you can add new customers and leads to your database.
You can make sure your customers are receiving messages that are relevant to them by creating segmented groups to target based on things such as demographics, purchase history and lead score, and you can also add relevant tags to customers based on their past behaviors.
Ontraports CRM is very visual, so it's intuitive and easy to navigate. Your contacts are displayed like business cards with the information that you want to see from each person, and you can also view them by where they are in your sales funnel, giving you a good visual representation of how your business is doing.
Ontraport Marketing Automation
Ontraport can make marketing your business easy with its automation features. Everything is seamlessly connected, from your emails to your e-commerce sales, so you can create an entirely automated funnel with personalization that will run on autopilot once it has been set up, leaving you free to worry about other areas of your business while the sales come in on their own.
Ontraport Pricing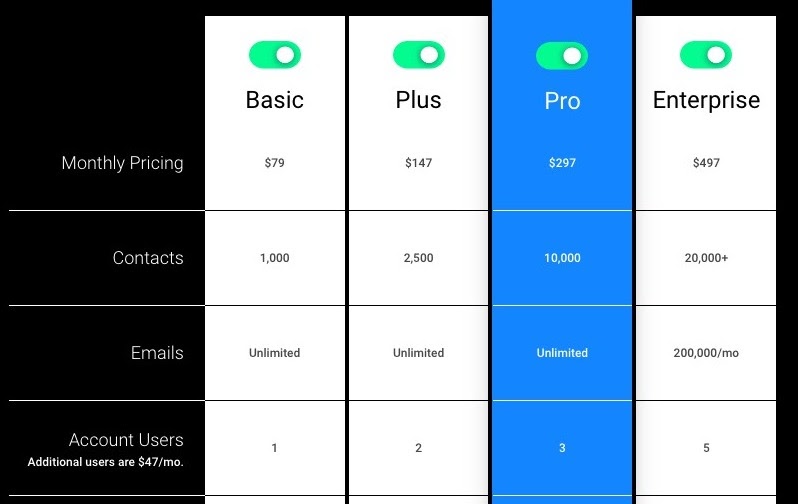 Ontraport pricing at time of writing (July 2019)
Ontraport has four main pricing plans, Basic, Plus, Pro, and Enterprise. Let's see what each one includes…
Ontraports Basic plan costs $79/month, and allows you to have 1,000 contacts, and send unlimited emails. Unfortunately, the Basic plan is very limited and doesn't include most of the features that are available in the other plans. Some notable features that are missing from this plan are; order bumps, automated task management, most e-commerce features, page tracking, ROI tracker, and membership sites.
Due to the limited features, this plan probably wouldn't suit you if you are looking for e-commerce features or membership sites, which just really leaves you with email marketing and landing pages.
The Plus plan costs $147/months, and it allows you to have 2500 contacts, send unlimited emails, and have 2 account users. This plan is far more comprehensive and includes almost everything you need. The only things not included in this plan are custom objects, UTM link generation and tracking, marketing ROI tracker, and lead source tracking.
If you are a small business or a startup then this plan would suit you well, because you will have access to all of the main features such as email marketing, automation, CRM, landing pages and forms, and e-commerce.
The pro plan is $297/month, which gives you 10,000 contacts, unlimited emails, and 3 users. This plan includes all features, so you will have access to absolutely everything you need. This plan is a little more pricey than the Plus plan, but if you are a large enough business to have 10,000 active contacts then this plan would suit you well.
Ontraport Enterprise Plan
If you have over 20,000 contacts then the Enterprise plan is for you. It includes all features, and you can have 5 account users. You also get access to a personal account rep who will get you set up and help you with anything you need related to your account. This plan is $497/month.
The Pros and Cons of Ontraport
Pros:
One of the most affordable email marketing systems
No need to juggle different software as Ontraport has everything you need
Visual page builder for emails, landing pages, and forms
Plans can grow with your business as you scale
All the features you need to market your business online
Shopping cart features
Good email delivery rates
Good customer Support
Cons:
There is a bit of a learning curve with the software since it has so many features
There are reports of occasional bugs and minor glitches in the page editor
The basic plan doesn't have access to quite a lot of the features

FAQs About Ontraport
Is Ontraport good for startups?
Yes. Ontraport cares for startups and bigger businesses and it offers efficient tools for creating campaigns, langing pages, you can have all the data in one place, and you can get reports on what sells best so you know where to put more funding to.
Does Ontraport offer free trial?
Yes, Ontraport offers free trial which lasts 14 days, so afterwards if you want to use it, you have to choose from the plans they offer.
Does Ontraport offers any materials to help me with my strategies?
Yes. On the official page of Ontraport you can find many different materials about how to create a successful campaign, how to sell and gain more traffic, basically anything that is essential to start with your own business.
Does Ontraport offer affilite links?
Yes, like many other marketing softwares, Ontraport also offers affiliate links through which you can earn 25% of commission on every sale made.
Is Ontraport good?
Ontraport is a great tool that will help you attract customers and increase your sales for sure, however, there is one downsize that comes with every purchased plan and that's the limited amount of customers you can reach.
Conclusion: Why You Should Use Ontraport For Your Business Marketing
After looking at all of the features of Ontraport, as well as the pros and cons, it's clear to see that Ontraport is a fantastic tool for marketing your business. The beauty of it is that it has all of the features you could possibly need, including email marketing, CRM, e-commerce, landing pages, and memberships, all in one place. This can save you the time, money and stress that it would take to piece together other software to achieve the same goal.
The pricing is very good value, and we would recommend going straight for the plus plan if you are a business, since the basic plan doesn't offer a lot of the features that make this software so special, such as the e-commerce and membership features.
Using Ontraport will allow you to easily communicate with your customers, and provide a personalized experience that will be sure to improve your conversion rates, and keep happy customers coming back for more. The e-commerce features will let you add order bumps and up-sells so that you can increase your total revenue from each sale.
If you are thinking about starting a membership site with WordPress then Ontraport is the ideal solution. It integrates seamlessly with WordPress via a plugin, which lets you manage everything from your Ontraport dashboard. You can take recurring payments from your members, which will provide you with a consistent recurring monthly income, and you can even offer free trial periods, as well as different membership levels.
If you are looking for an all in one solution for your business marketing, then Ontraport is the tool for you! 
Further read: