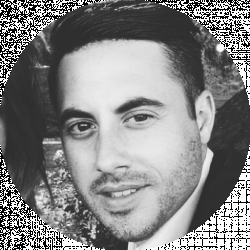 Latest posts by David Borgogni
(see all)
Last Updated on December 11, 2021 by
Setting up an eCommerce business is one thing but getting from 'clicks' to 'sales' is another. In our ThriveCart vs WooCommerce comparison, we'll show you two great eCommerce platforms that can help to boost your conversion rates.
ThriveCart vs WooCommerce are pretty different in a lot of ways, but they both have some great features to offer. We'll look at each one in detail, looking at their features, pros and cons, support, and pricing.
Let's start by looking at what sets ThriveCart vs WooCommerce apart.
Main Differences Between ThriveCart vs WooCommerce
The main differences between ThriveCart vs Woocommerce are:
ThriveCart offers a one-time lifetime payment, whereas WooCommerce is free to sign up
ThriveCart is focused on the cart itself, making it easy for customers to check out, whereas WooCommerce is more of a general eCommerce platform
ThriveCart includes a built-in affiliate program, whereas WooCommerce does not
ThriveCart doesn't have a mobile app, whereas WooCommerce does
ThriveCart has everything built-in, whereas WooCommerce is better when used in conjunction with other plugins for WordPress
If you want something that makes setting up an eCommerce store simple, and you like the look of WordPress, WooCommerce is going to work well for you. But, if you're more focused on increasing conversion rates and making the checkout process as easy as possible, ThriveCart may be the better choice.
The Similarities Between ThriveCart vs WooCommerce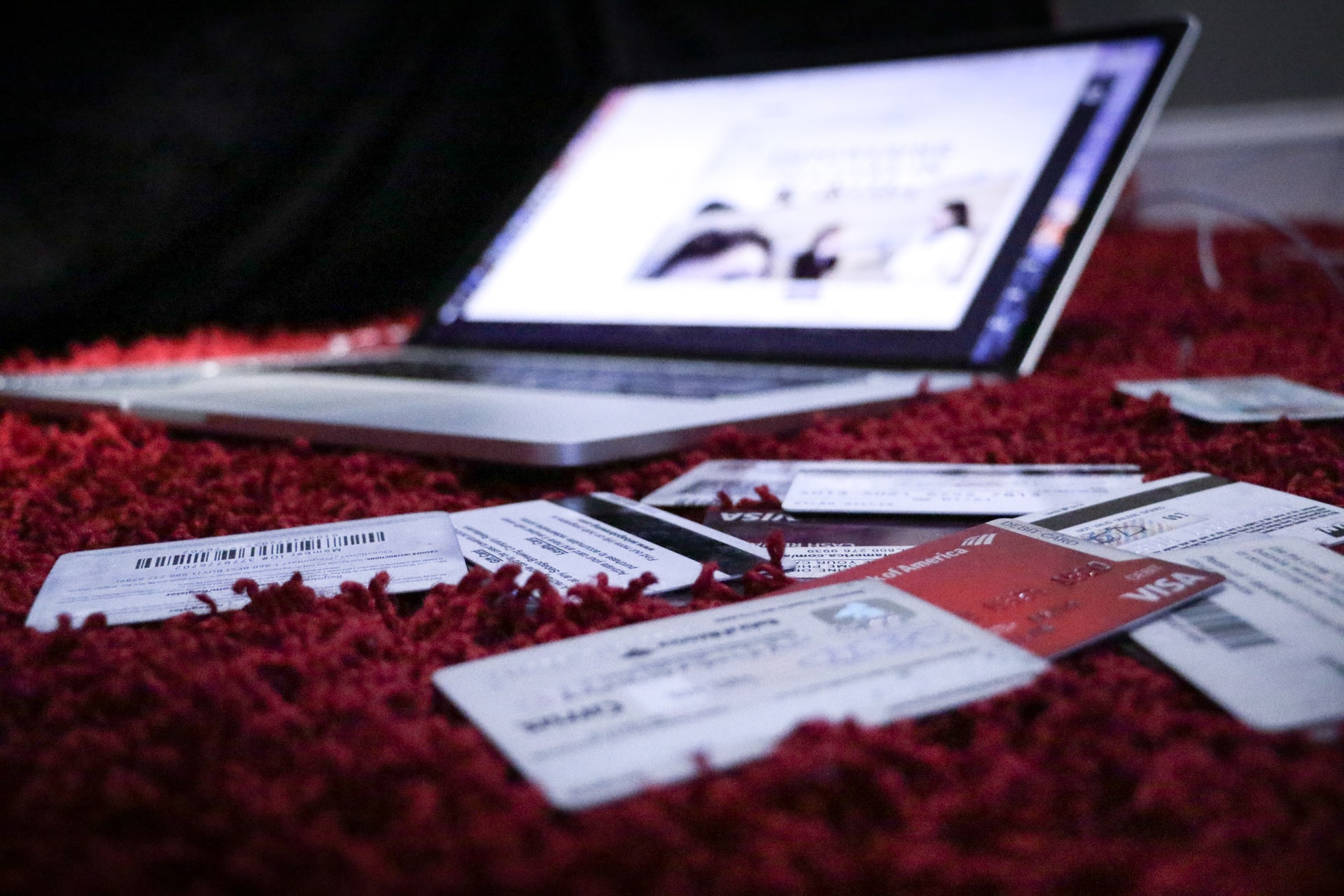 They have some similarities, too:
They both accept multiple payment options
They both offer safe, secure shopping carts
They both have some marketing tools including coupons and upsells
They both have decent reporting
They both offer a lot of integrations with other platforms
Let's take a look at each one in more detail.
What is ThriveCart?

ThriveCart is a shopping cart platform. It's designed to make selling products easier, with features like upselling and abandoned cart recovery to help boost conversion rates.
It's aimed at any business selling products online, including digital products and subscription-based businesses.
What is WooCommerce?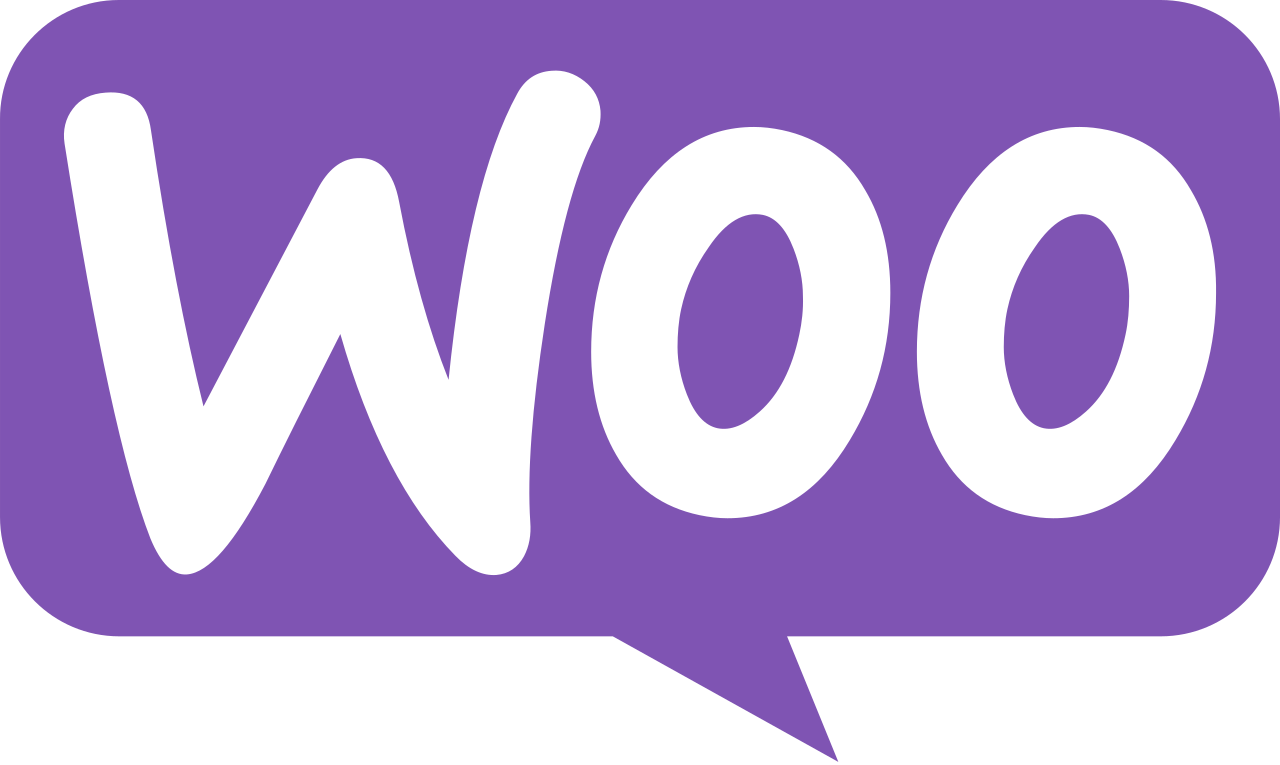 WooCommerce is an eCommerce platform for WordPress users. Users can create eCommerce stores using their customizable templates, or build their own from scratch. It offers multiple payment options for customers and a series of marketing tools to increase conversion rates.
It's aimed at any-sized eCommerce business using WordPress.
ThriveCart – the Main Features
Now, let's take a look at the main features that ThriveCart has to offer.
Checkout Page Templates
The page design can make a huge difference to your conversion rates. You can create great-looking carts that are really easy for your customers to use (which is vital – the easier you make it for your customers to check out, the more likely it is that they'll complete the sale). You can use one of ThriveCart's pre-built templates, which can be customized to suit your product.
There's no limit on the number of carts you can create. You can create different types of carts, too, including two-step carts or modal carts (which shows your customer the products they've added to their cart in the pop-up form).
Your carts will run smoothly on mobile, too, which is a huge plus. ThriveCart also works with Google Pay and Apple Pay, which makes things even easier for your customers. It works with PayPal and Stripe, which is great, and it's reliable, even during busy seasons.
ThriveCart also supports subscription payments, which is good news if you're running a subscription-based business. Seventeen currencies are currently supported, including USD, GBP, and EUR. You can also set pricing plans, billing frequencies, and even limit the number of products that can be purchased.
Marketing Tools
What about marketing?
There are a few tips and tricks that you can use with ThriveCart. For example, you can add bump offers. This enables you to show a special offer to a customer as they're going through the checkout process, and it makes it very simple for them to quickly add this other product to their cart too.
You can also offer free trials, which can be a great way to draw in new customers. You can offer upsells, too.
Depending on the other platforms you use (specifically email marketing platforms), you can customize your carts even further. ThriveCart can take care of problems such as:
Subscription canceled
Subscription payment failed
Abandoned cart
Declined upsell
All of these features can help you to recover otherwise lost sales.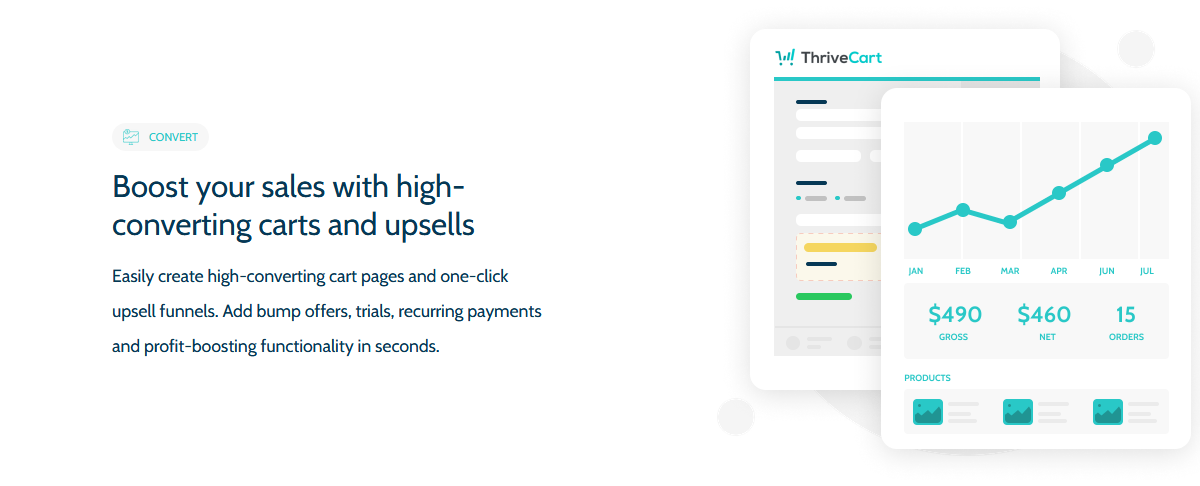 It also supports coupons, which is great for your customers. You can use your email marketing platform to send out coupons to loyal customers, for example, or coupons for their birthdays and ThriveCart supports this.
Plus, you can even choose to pre-fill fields in checkouts (like customers' names and email addresses) if a customer clicks a link in an email – thus saving them even more time having to type in their details again and again.
They also have a customer center, which allows customers to update their details like their address or payment method (but this is only available on the Pro plan).
Sales Tax Calculations
Another thing that is made easier with ThriveCart is sales tax calculations. Digital Sales Tax/VAT can be a minefield, especially if you sell products in different countries.
It can get complicated quickly, but ThriveCart can deal with this. It keeps track of all VAT collections so you can run a report whenever you need to. The downside is that this is locked behind the Pro plan.
Automations and Intelligent Behavior
You can build sales funnels with ThriveCart, which can be as simple or complex as you like. Whether you're selling physical products or a digital subscription service, you can build a funnel that can boost conversion rates and keep your customers happy.
Plus, you can make the most of their intelligent behavior tools – for example, automatically following up on abandoned carts or chasing overdue subscription payments.

Affiliates
ThriveCart allows you to have affiliated for your business on their Pro plan, and it offers a lot of great tools if you want to pursue this.
You can control which products each affiliate is allowed to promote, set payment levels for each affiliate, and create specific coupon codes for each affiliate. This means your affiliate can offer discount codes to their viewers or subscribers, for example.
You can set the system to give instant payments to affiliates, which is unusual – normally, affiliates have to wait for 30-60 days for payments, so this gives them a big incentive to sign up with you. Upon signing up, you can trigger some of the intelligent behavior rules we talked about before, for example, you can prompt them to sign up for more than one product at a time.
You can monitor a lot of activity within the Affiliate Management Center, including:
Gross Commission
Net Commission
EPC
Refunds
Refund Amount
Customers
Clickthroughs
Conversion Percentage
You can view how well your affiliates are performing in real-time, which is a useful tool to have.
Reporting
You can run gain some great insights into how your business is performing with ThriveCart. Realtime metrics include:
Live traffic and conversion rates
Auto lifetime value and average daily revenue
Manage subscriptions to reduce churn
Projected revenue and forecasting (only on Pro plan)
Integrations
ThriveCart has some notable integrations, including:
PayPal
Stripe
Authorize.net
Apple Pay
Google Pay
ConvertKit
GetResponse
Hubspot
Infusionsoft
Mailchimp
Membermouse
Wishlist Member
Zapier
WooCommerce – the Main Features
Let's see what WooCommerce has to offer.
Inventory Management
You can easily upload products to WooCommerce, adding text and images as well as adjusting the formatting. You can set the pricing and add shipping information, too.
Products are sorted into categories:
Single Products
Grouped Products
Virtual
Downloadable
External (listed on your website but sold elsewhere)
Variable (products with variations)
Subscriptions
As you can see, this offers a degree of flexibility – you can offer physical products, digital downloads, and subscriptions services, all within the same platform.
You can also set product categories, to organize them further (useful if you have a lot of products available). You can also add upsells or cross-sells, giving your customers related products to look at while they're browsing.
You can also view your orders using WooCommerce, including their date, value, customer details, and more. You can also complete actions like processing refunds. All orders are color-coded, so you can quickly see their status and catch any issues (for example, with subscription payments).
Store Design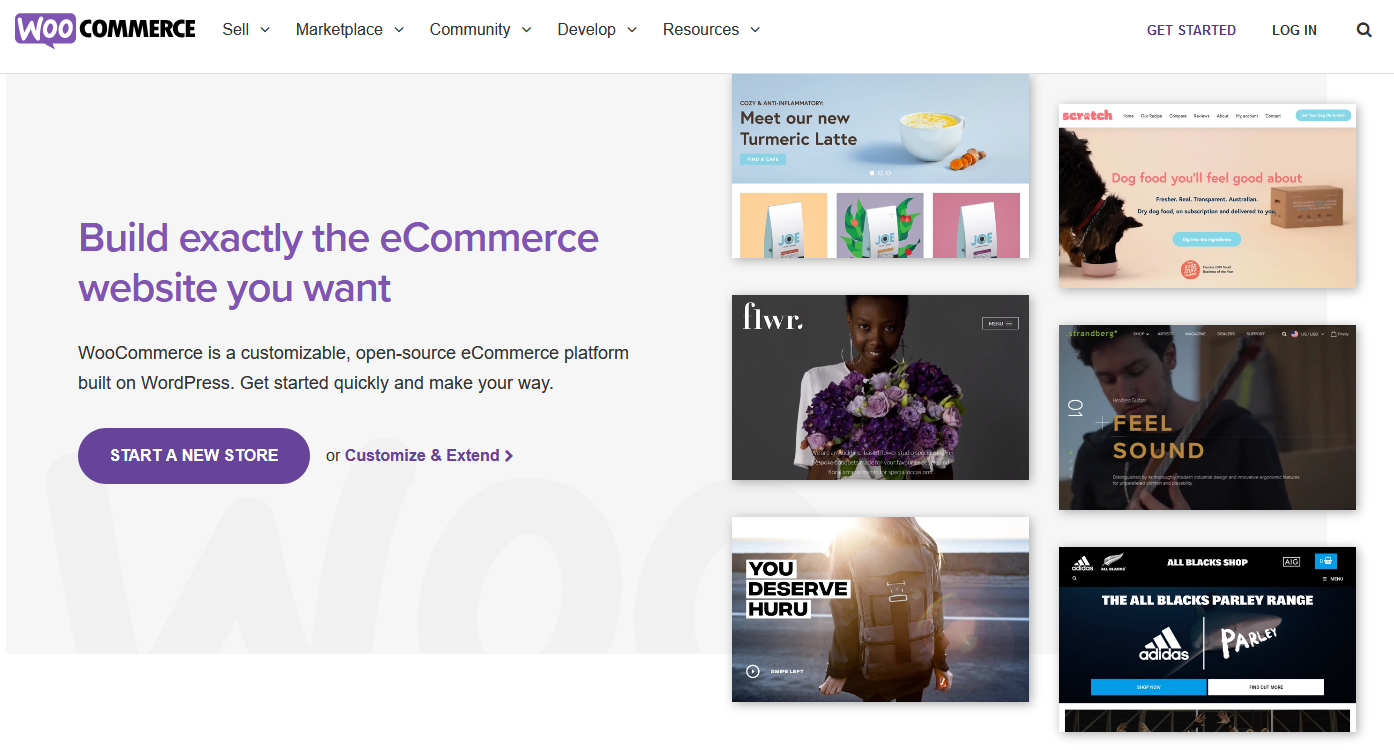 WooCommerce has a few free themes to choose from, which can be customized to suit your store. They're all clear and simple to navigate. However, the more exciting themes have to be paid for individually. You can view live demos of these themes before you buy.
Each page is built using blocks, and these blocks can be customized. It's not hugely customizable right off the bat, however (unless you do have some coding knowledge).
Shopping Cart
Customers can pay using the following methods:
Credit and debit cards
PayPal
Stripe
Klarna
Check
BACS
Cash on Delivery
The shopping cart is secure and easy for customers to navigate.
Marketing Tools
WooCommerce offers coupons, points/rewards, and free gifts for your customers. You can also make the most of WordPress by launching a blog, which can help to drive new customers to your products.
However, most of their marketing tools rely on other WordPress plugins, which can work in conjunction with WooCommerce. Some of the types of plugins you can sign up for include:
Email marketing
Marketing automation
Social media marketing
Coupons/discounts
Loyalty programs
Marketing analysis
While this is useful to have, it may drive the price up a little. Some plugins require you to pay upfront or to pay a monthly subscription.
Reporting
With WooCommerce, you can run reports in a number of areas, including:
Orders
Customers
Stock levels
Tax payments
Coupons used
It's not hugely detailed. You can improve upon this with more detailed reports, including forecasting, using other WordPress plugins.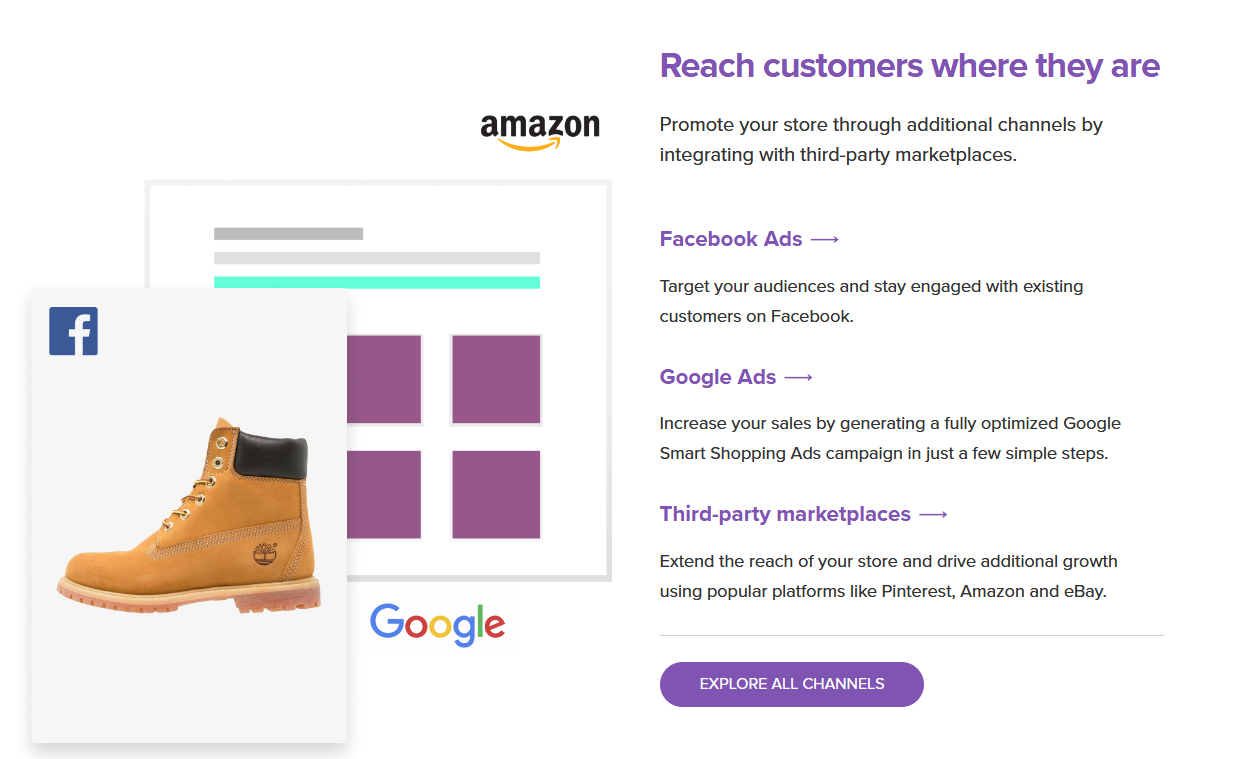 Integrations
As you can see, WooCommerce relies heavily on extensions if you really want to make the most of it. There are a lot to choose from, ranging from free-to-use to a bit more pricey. Categories include:
Inventory management
Marketing
Payment
Enhancements
Shipping
Subscription services
Social media
ThriveCart vs WooCommerce – Support
Let's take a look at the customer support each platform has.
ThriveCart
ThriveCart has a Helpdesk with support articles, as well as guides on using their platform strategically, and a blog with up-to-date information on eCommerce.
You can contact them for further support using a ticketing system, or you can email them. While their customer support team is helpful, they do lack any way of contacting them urgently (like live chat or phone support).
WooCommerce
WooCommerce has a documentation page, with guides on how to get started, how to use plugins, and how to customize your store. You need an account to access support with WooCommerce. This is available during business hours using live chat or phone support.
ThriveCart vs WooCommerce – Pricing
ThriveCart and WooCommerce differ in their pricing structure.
ThriveCart
When you pay for ThriveCart, you pay for lifetime access. There are two tiers:
ThriveCart Standard – $495
This gives you most of the tools that ThriveCart has to offer. You pay once for lifetime access, including updates.
This gives you access to everything in the Standard plan, plus the Affiliate Center, subscription saver functionality, automatic sales tax calculation, business projections, JV Contracts, and Advanced User Management.
You can see more about it on their pricing page.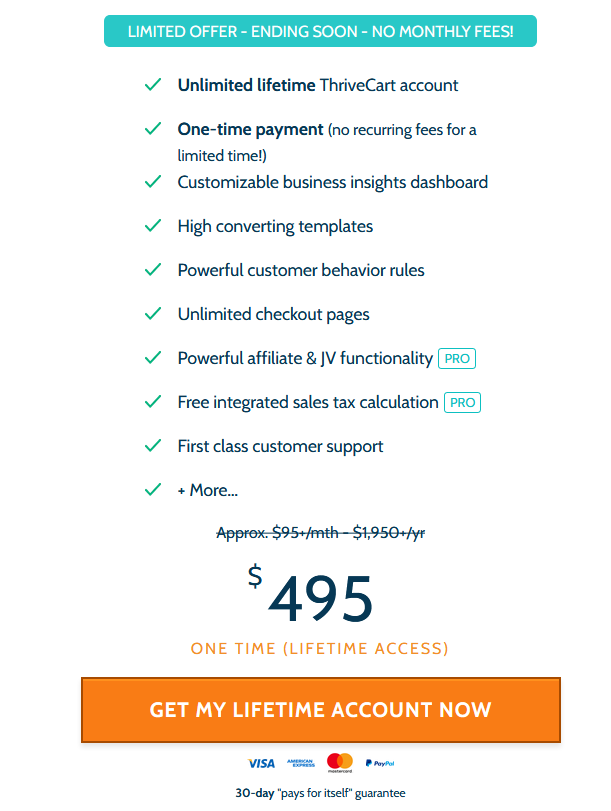 WooCommerce
WooCommerce (like WordPress) is free to use. This sounds great, and it is a bonus, but there are costs involved in setting up a store. You'll have to include the costs of a domain, any plugins you want to try, and possibly a paid Storefront theme.
But the base cost of WooCommerce is free, which is great. You can find out more on their website.
ThriveCart vs WooCommerce – Pros and Cons
Let's take a look at the best and worst parts of each platform.
ThriveCart
Pros
Some powerful tools to improve conversion rates
Accepts multiple payment methods and currencies
Easy to build carts using their templates
Good integrations
Powerful affiliate center
Cons
Some of the best features are locked behind the Pro plan
Lacks urgent customer support
WooCommerce
Pros
Great, professional-looking storefront templates
Easy to keep products organized
Lots of integrations with other platforms
Free to use
Cons
Relies heavily on plugins
Doesn't have many marketing features by itself
ThriveCart vs WooCommerce FAQs
Question: Can you recommend any alternatives?
Answer: Yes, there are a few alternatives we can recommend:
• ClickFunnels is very similar to ThriveCart in that it has a focus on using sales funnels to increase conversation rates. You can find out more about it in our ClickFunnels review.
•SamCart is an eCommerce platform that offers a fast way to set up a store. Users can offer their customers incentives to buy, like upsells or coupons. You can read more about it in our Samcart review.
•3dCart is an eCommerce platform with a built-in email marketing and affiliate service. You can find out more about it in our 3dCart vs BigCommerce comparison.
Question: Does ThriveCart or WooCommerce have a mobile app?
Answer: WooCommerce has a mobile app, which you can use as long as you have a WooCommerce account. At the time of writing, ThriveCart does not have a mobile app available.
Question: Can I sell products overseas with ThriveCart and WooCommerce?
Answer: Yes, both platforms allow you to sell overseas, with multiple currencies supported – ThriveCart has a list of currencies they support.
Question: Do either of them offer free trials?
Answer: At the time of writing, neither platforms offer a free trial.
In Conclusion – Which One from ThriveCart vs WooCommerce is Better?
Both platforms are pretty different. If we had to choose our favorite, it would be a difficult choice, but we'd probably go with ThriveCart.
WooCommerce is great for a lot of reasons. It allows you to build a wider site around your products, and it suits those with a larger inventory – it's ideal for keeping track of what you're selling.
We also like that it's so flexible – with the use of plugins, you can customize your WooCommerce store to your heart's content – and it's free to use, too.
However, we think that in terms of conversion rates, ThriveCart has the edge. Everything is built in, so you won't have to worry about downloading any extra plugins or extensions.
Although it's pricey, you only pay once for lifetime access, including updates. We like the fact that it uses intelligent behavior to create sales funnels.
It's ideal for those who sell just a few products or subscription services if you really want to up your sales and make the checkout process as smooth as possible.
Both platforms are great though – we'd love to hear your thoughts if you've tried them!