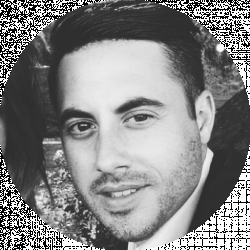 Latest posts by David Borgogni
(see all)
Last Updated on October 15, 2022 by
WooCommerce is one of the most well-known eCommerce platforms around at the moment, and the reason it's so popular is that it's a plugin for WordPress, one of the most popular blogging and website building platforms around. Approximately 75,000,000 websites are using WordPress right now, and it's still growing with no signs of stopping!
Our Woocommerce review is going to explore this eCommerce platform, to help you decide if it's the right one for you. But first, let's just talk a little about what WooCommerce actually is…
What is WooCommerce?
WooCommerce is a plugin for WordPress which allows you to turn your WordPress website into a powerful online store, and we haven't told you the best news yet…
It's free!
WooCommerce is an open source e-commerce solution which means it's free for anyone to use, but you will have other expenses such as paying for hosting for your WordPress website, as well as any extras you might want such as professional looking template design, and a custom domain name.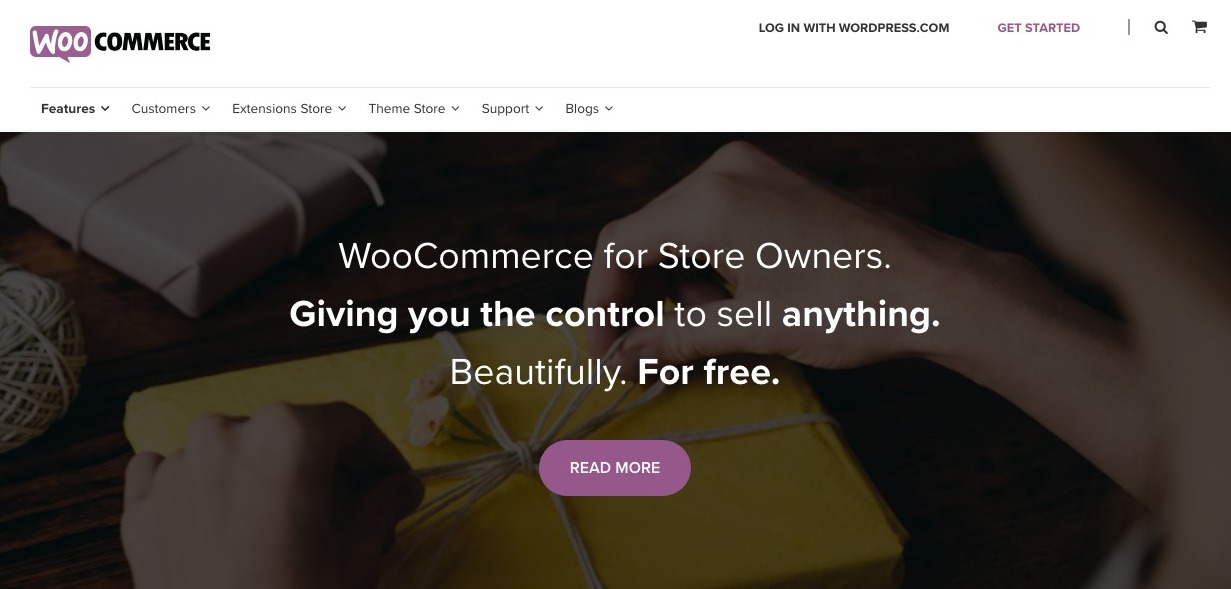 One of the best things about building your online store with WooCommerce and WordPress is that you own it all and have complete control over everything, unlike with an all in one eCommerce platform like Shopify where you pay a monthly fee to use the service, but the company (Shopify) still own the software.
Today we are going to take an in-depth look at the WooCommerce e-commerce platform. We will be looking at all of the features WooCommerce offers, as well as the pros and cons, and how easy it is to use, to help you decide if this is the right platform for you to use to run your online store.
WooCommerce Review – Why Should You Use WooCommerce to Run Your eCommerce Business?
WooCommerce is an e-commerce plugin for WordPress, which is one of the most popular Content Management Systems (CMS) around. WordPress on its own is pretty basic, but the great thing is you can get a WordPress plugin for pretty much anything you need giving you a highly customizable website.
A WordPress plugin is a piece of software which works as an add-on extension to WordPress. There are thousands of free and paid plugins available, and you can easily add and remove them as you need to from the dashboard area of your WordPress website. If you are looking to build an online shop with your WordPress website, then WooCommerce is the plugin for you.
Until recently WooCommerce was thought of as complicated and difficult to use, but all of the recent updates have brought WooCommerce platform up closer to the levels of the other big e-commerce players, like Shopify, Magento, and BigCommerce.
WooCommerce is fairly easy to set up and use if you have some basic knowledge of WordPress. If you are starting from scratch you will need to choose a hosting company, such as Bluehost, and then you can download WordPress and get started.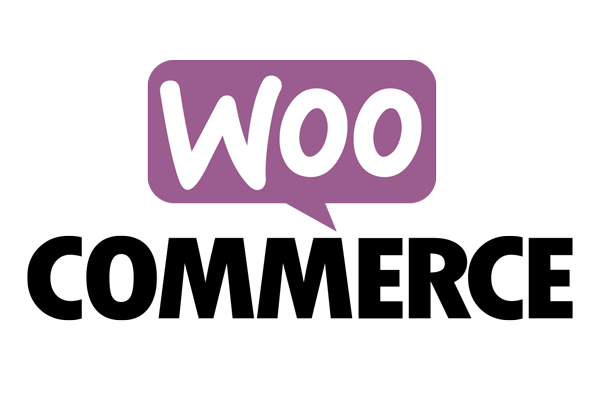 You can then choose a WooCommerce friendly theme from the WooCommerce theme store or a theme shop like Themeforest or CreativeMarket and upload it to your WordPress website. All you need to do next is download the WooCommerce plugin from the 'plugins' tab on your WordPress dashboard, install it, and then you are ready to go!
The beauty of using WooCommerce and WordPress to run your e-commerce business is that it is completely customizable. With the help of a developer, you can achieve pretty much anything you want to for your website.
With the addition of extensions, you can use WooCommerce to create membership websites, sell subscriptions and appointments, and even sell affiliate products. This gives you real flexibility when using WooCommerce, and the possibilities are endless with your imagination being the only limit.
It's easy to manage your orders, customers and shipping on WooCommerce. Customers can create accounts, so if they are regular shoppers with you the login page can remember their details, or they can check out as a guest if they prefer. If you have a team you can add them as shop managers without having to make them an admin, so they can work on orders with you and view reports.
Inventory management is super easy too, you can track stock levels, and you will receive a notification when your stock levels start to run low. Once you have made a sale you can easily add customer notes, and manage the shipping and fulfillment process in an organized way. You can even send customers automatic email notifications at various stages of the ordering process, such as when their order is shipped.
Refunds are easy and can be done with just one click, meaning you will have happier customers, leaving you more time to do other things that can help you to grow your business.
The Main Features of WooCommerce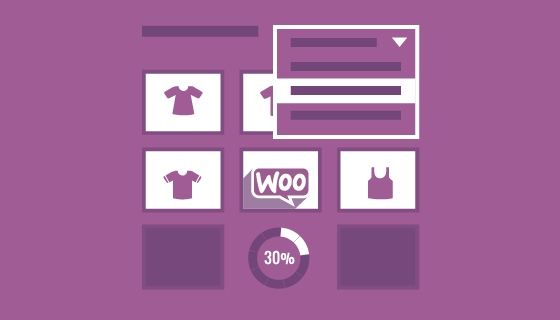 WooCommerce has lots of great features to make running your online store a breeze. Some of the main features you will find useful are:
Built on WordPress
Good SEO
Open Source
Integrates e-commerce seamlessly with the content on WordPress
Modular System- Just add the bits you need
Create customer discount coupons
Sell anything you want, such as products, digital downloads, memberships, subscriptions, affiliate products and more.
No product limits
No order limits
Inventory management
Worldwide community
More than 400 official extensions available
Customize for your location
Reporting
Easy to use dashboard
Easy to manage refunds
Mobile app for store management on the go
The best thing about WooCommerce is how flexible it is. There are no limits to how much you can sell and you have total control over everything. You can build almost anything you want with the huge range of extensions available, and unlike with other e-commerce software like Shopify or Magento, you own everything you create on WooCommerce.
WooCommerce Themes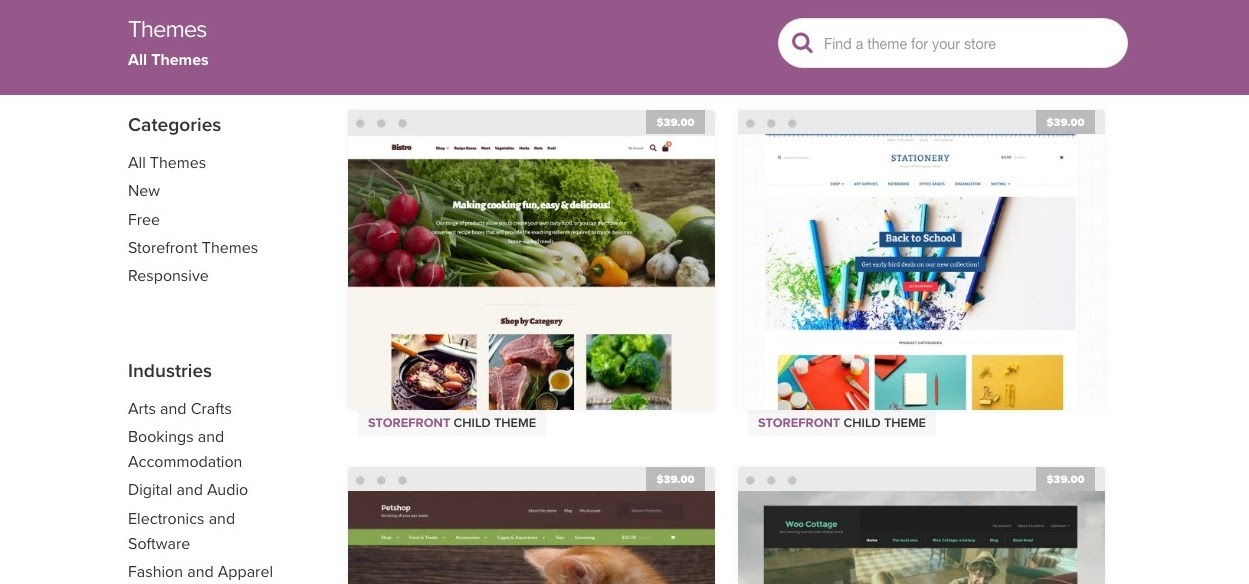 WooCommerce has its own theme store with 3 free themes, and 12 paid themes for just $39.00 each, which is a great value! The themes are sorted into categories to show you which themes are best for different industries such as food shops or arts and crafts.
The paid themes in the theme store are all responsive, so will work well whether you are viewing them on a desktop, laptop, or a mobile device such as a tablet or phone.
All of the themes available in the WooCommerce theme store are Child themes build upon the WooCommerce Storefront parent theme, and they all come with one year of free support from the date of purchase. Things like the colors and font can all be customized to suit your brand.
You can also purchase themes from other sources such as ThemeForest and Creative Market if what you are looking for is not in the WooCommerce Theme store.
WooCommerce Reporting and Analytics
On the main dashboard, you can view your net sales this month, orders awaiting processing, orders on hold, and you can also view items that are low in stock or out of stock. There is also a separate reports page where you can view reports for orders in different time frames (today, this week, this month, this year or custom time frame), as well as customers, stock and taxes.
If you would like more advanced reporting, one of the best extensions available is WooCommerce Google Analytics. This is a free extension for WooCommerce and it allows you to see where your traffic is coming from, track user flow, understand which products customers prefer and see what customers are looking for when they find your store.
The WooCommerce Mobile App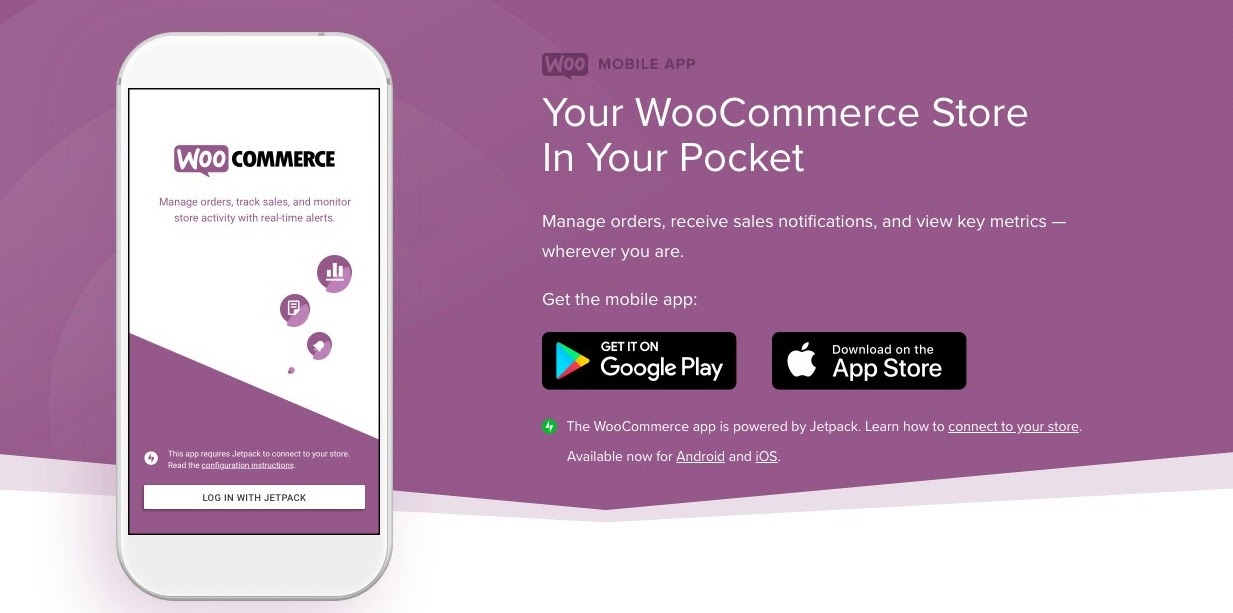 WooCommerce has its own mobile app which allows you to keep running your online store when you are on the go. The App allows you to see an overview of how your store is doing, giving you easy to read reports on overall revenue, product performance, and visitor data which you can view by day, week, month or year.
You can manage and fulfill orders from the palm of your hand, as well as being able to view customer data and shipping details.
The WooCommerce app gives you real-time alerts for orders and customer reviews- you can even add the 'cha-ching' sound so you can visualize the money coming in!
WooCommerce Pricing
As we have mentioned before, WooCommerce is open source and free to use for anyone, so there is no monthly or yearly fee to pay for the service. It's important to remember though, that there will be other expenses involved to run your WooCommerce store.
Hosting. You will need to find and pay for reliable hosting for your website. Hosting can start from as little as around $3 per month but depending on your traffic, can rise up to hundreds or thousands of dollars a year depending on your needs and the size of your business. Some good hosts to look at when you are getting started are Bluehost and Siteground. Both of these offer a discount for the first year.
Themes. Although there are free themes for WooCommerce available, you will probably want to pay for a professional looking theme. These start from $39 in the WooCommerce Theme store and are between $13 and $70 on other theme stores like ThemeForest.
Domain Name. You may already have a domain name, but if you don't then you can purchase one through your hosting provider, or through somewhere online like Namecheap. A domain name can cost anything from $10 a year upwards, depending on what the name you want is.
SSL Certificate. Google ranks sites with SSL certificates (that's the https://) over those that do not have it.
Extensions. Depending on your needs, you can purchase other extensions for WooCommerce for things like memberships and bookings. Extensions cost between $0-$300.
WooCommerce Extensions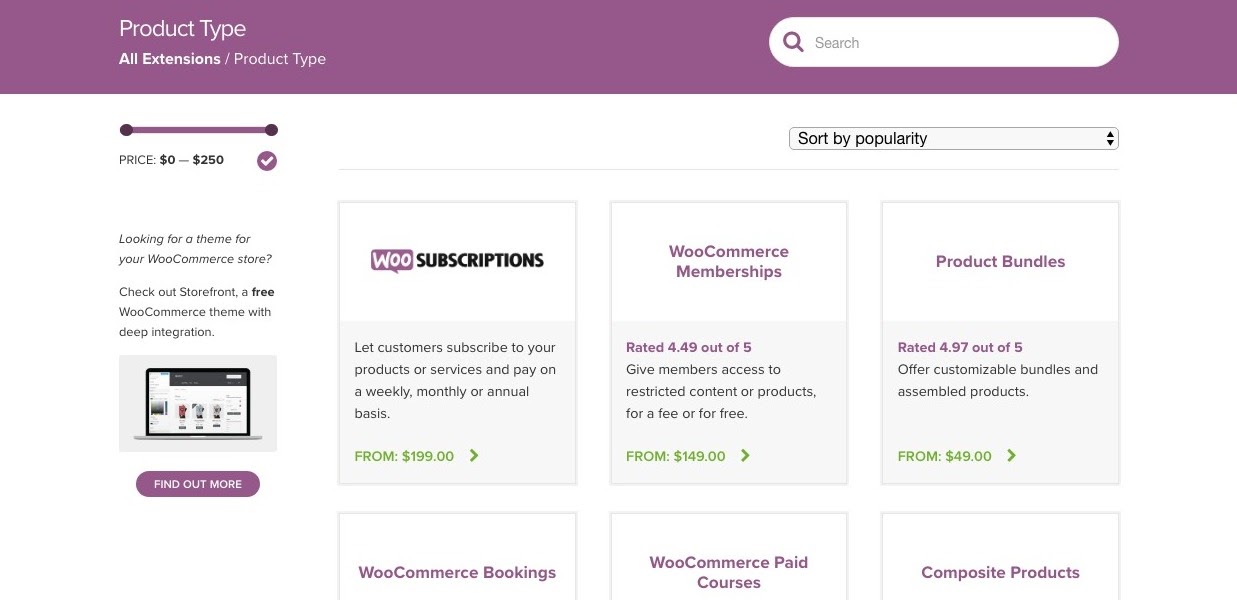 There are currently 289 extensions available for WooCommerce, and 31 of them are free. These are like plugins to add extra features to the basic WooCommerce software allowing you to do things like creating a membership or subscription website. You can also add more as and when you need to, giving you true flexibility with your website.
20 of the Most Popular WooCommerce Extensions
Facebook
Stripe
Amazon Pay
WooCommerce Google Analytics
Square
Woo Subscriptions
Shipstation
Payfast
Product add-ons
MailChimp
PayPal
PayPal – Powered by Braintree
WooCommerce Shipping
Authorize.net
WooCommerce Memberships
United States Postal Service
Product Bundles
WooCommerce Customer / Order CSV Export
UPS Shipping Method
Table Rate Shipping
As you can see, most of the popular extensions are for third-party payment gateways and shipping.
Does WooCommerce Have Good Security?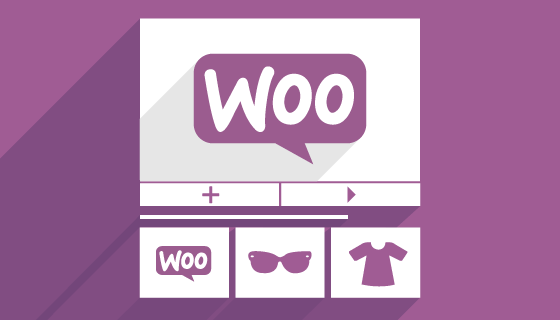 When you own an online store you will likely be collecting personal information such as name, email address and the shipping address from your customers, but how can you know if your customer's data is secure?
WordPress is considered to be a fairly safe platform, but you should take your own security measures as well, particularly if you will be storing any customer information
You should implement your own security technologies, such as an SSL certificate to ensure all the data you are processing in encrypted. This means hackers can't steal your customer's data. Having an SSL certificate will also let your customers know that your website is trustworthy.
There are also security plugins available for WordPress. The most popular security plugins are:
Wordfence – Checks your website for malware and viruses. It will scan your whole website including plugins and comments to let you know if there has been a security breach.
Bulletproof security – Adds firewall security, log in and database security.
All in one WP Security & Firewall – Comprehensive and easy to use a security plugin. Checks for vulnerabilities and implements the latest WordPress security practices.
How Reliable is WooCommerce?
Because WooCommerce is built on WordPress, it is widely considered to be one of the most reliable platforms to work with. One thing you should consider though is the reliability of your hosting. If you choose a poor host your website could experience unnecessary downtime, so make sure you do your research before signing up. We recommend Bluehost for reliable hosting.
How to Accept Payments with WooCommerce?
Unlike platforms like Shopify, WooCommerce does not have its own payment gateway, however, it does work with Stripe, and Paypal Powered by Braintree, and there are lots of other plugins available for the purpose of taking payments so you simply need to choose the right one for you.
Before you choose a payment gateway you should make sure you look at the numbers. Most payment gateways charge a fee for each transaction that goes through, and it's normally a percentage of the sale.
If you're looking to save on costs then the two most affordable options are already integrated with WooCommerce, so you won't need to do anything and your customers won't be taken to another page to complete their payment. These options are PayPal Powered by Braintree and Stripe.
PayPal Powered by Braintree allows customers to pay using either their credit cards or their PayPal account, and gives you the first $50,000 of transactions for free! After that it's 2.9% + 30 cents per transaction. Stripe charges 2.9% + 30 cents per transaction for yearly charges under $1million.
WooCommerce can also accept offline payments such as cheque, BACS or cash on delivery. These options are all built into WooCommerce and are completely free.
The Pros and Cons of Using WooCommerce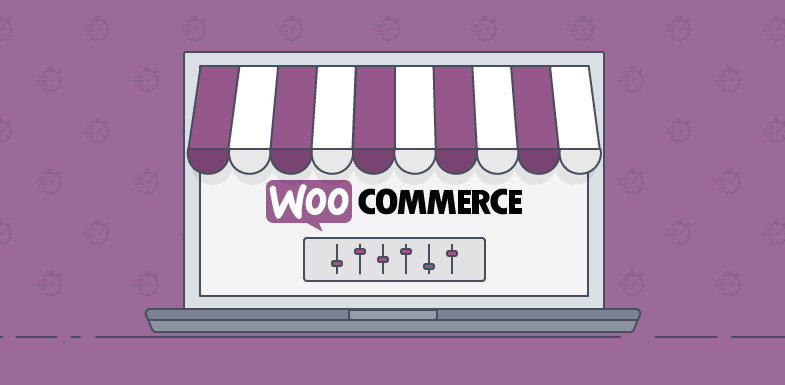 As with all software, there are pros and cons to WooCommerce, so you really need to figure out what your needs are, and what's important to you. Here are the pros and cons of using WooCommerce:
Pros
Open Source (Free)
You own it forever
Easy to use
Perfect for people who already use WordPress
WordPress is the best platform for SEO
Very flexible
Easy to customize
Popular, so lots of free tutorials
Lots of templates available
More than just an online shop
Cons
Updates don't always work well
You need some knowledge of WordPress, although it's relatively easy to learn with a little effort
It's self-hosted so you will need to choose and pay for reliable hosting which can be expensive
You need to keep an eye on updates
There is limited support, so maintenance costs can be high if you need help with anything
More complicated than using an e-commerce website builder like Shopify
Conclusion – Why You Should Use WooCommerce to Build Your Online Store
WooCommerce is without a doubt one of the most customizable e-commerce platforms available. The main selling point of WooCommerce is that it works on WordPress and is open source, so anyone can use it for free, and you own everything you create on your WordPress website and online store.
This is a huge advantage compared to e-commerce website builders like Shopify, Magento or BigCommerce, where you are paying a monthly fee to use the software, but do not actually own any of it. If one of these companies disappeared one day all of your content would disappear too.
There are of course expenses that come with running a WooCommerce store, which is mainly for hosting, templates, domain name, and then any extensions you might want to add as well. This could still work out a lot cheaper in the long run than paying a monthly fee for an e-commerce software service, especially when you consider that the 'Advanced Shopify' plan, for example, is $299 per month.
To decide if WooCommerce is the right choice for you, you should think carefully about what it is exactly what you need. If it's just a simple online shop you need then an out of the box solution like Shopify might suit you better. If you want to be able to have extensive content and other features as well as an e-commerce store, then WordPress with WooCommerce is the way to go.
Lots of people already have a website or blog built on WordPress, so if this is the case for you then adding the WooCommerce plugin so you can have a shop page will be very simple.
WooCommerce is for you if…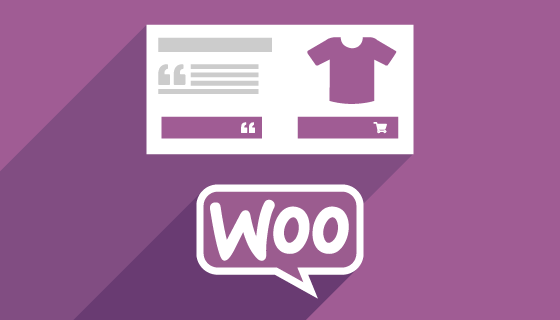 You already have a WordPress website and are looking to add a shop page
You are looking for a highly customizable and professional solution for your e-commerce business
You want more than just an online shop, such as additions for memberships, subscriptions, and other features.
WooCommerce is NOT for you if…
You just want a simple online shop where all the tech is handled for you
You are not at all tech-savvy and don't want to pay for support or development
More E-Commerce Platforms
Frequently Asked Questions About WooCommerce
What support does WooCommerce have available? Is there phone Support?
WooCommerce offers email support for products purchased on WooCommerce.com. There is additional support for the WooCommerce plugin in the WordPress.org forums. You can also find documentation, reference material, and tutorials on the WooCommerce.com website. These documents show you everything you need to get up and running with WooCommerce.
Can I have my own domain name with WooCommerce?
Yes, you are free to choose any domain name you want. You can choose your domain name through any provider and connect it to your WordPress website.
Does WooCommerce take transaction fees or a percentage of my sales?
No, WooCommerce does not take any transaction fees from your sales. If you use a third party payment gateway they may take a transaction fee for each sale you make, so be sure to check their terms before you sign up.
Does WooCommerce have an abandoned car recovery feature?
No, abandoned cart recovery is not currently a feature on WooCommerce, however, there are plugins available that do this for you such as Retainful or Advanced Cart Recovery.
How much storage will I have with WooCommerce?
WooCommerce does not store any of your files. Your storage will depend on your hosting provider.
Does WooCommerce have good security?
WooCommerce itself is secure, but you will need to also make sure that your hosting provider is secure.
Can I test a WooCommerce theme before I buy it?
You can't test it on your website, but you can view the themes in demo mode, so you will be able to see what they look like and how they work.
You might also be interested: