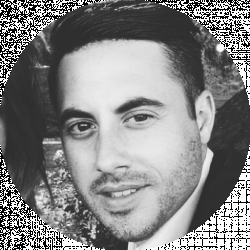 Latest posts by David Borgogni
(see all)
Last Updated on October 26, 2020 by
Today, in our 3dcart vs WooCommerce comparison, we'll be looking at two of the most popular options, giving you the information you need to know, and deciding which one we think is best.
If you want to set up a business online, you'll need an eCommerce platform. Simply put, if you are a store owner, a good eCommerce platform will allow you to manage your products and customers, process orders, create a beautiful website, and market your online business effectively.
First, let's see what an eCommerce platform is, and what you should look for when you're trying to find the best one.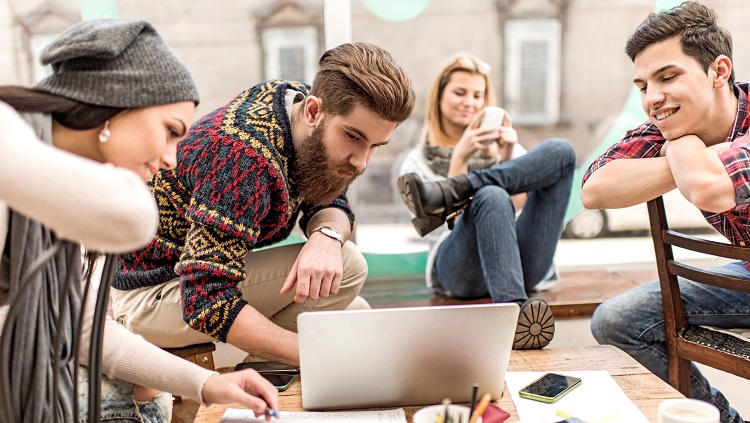 3Dcart and WooCommerce are very different platforms. Here are some of the main differences:
The Main Differences Between 3dcart vs WooCommerce
The main differences between 3dcart vs WooCommerce are:
3dcart has a much easier learning curve with everything included in one marketplace whereas, WooCommerce is a little more complicated and requires more skill
3dcart is easy to use and you don't need much in the way of technical knowledge, whereas WooCommerce works by using a variety of 'plugins' – making it endlessly customizable
3dcart allows you to work directly on their platform whereas, WooCommerce is designed to be used with WordPress
3dcart more suited for beginners whereas, WooCommerce isn't suited for beginners
3dcart needs to be paid for whereas, WooCommerce is technically free to use
3dcart has a better selection of free website themes whereas, WooCommerce requires you to buy the more advanced themes
What is an eCommerce Platform?
An eCommerce platform should allow you to set up a business online. It should include:
A product inventory which will allow you to upload, organize and manage your products
A safe, secure cart which will give your customers plenty of options in terms of payment
A storefront which is attractive to your customers and will showcase your products
Marketing tools, like loyalty programs, abandoned cart savers, and affiliate programs, which will encourage customers to shop with you
Detailed reporting, allowing you to see how well your products are performing
A decent support system if something goes wrong, including a knowledge base and the option of speaking to someone if you need extra help
What is 3Dcart?

3Dcart is an eCommerce solution that was founded in 1997. It's a popular eCommerce platform and describes itself as 'the best eCommerce platform for SEO'. It offers a secure shopping cart, simple order processing, and an easy-to-use website builder, along with other great features.
The Main Features of 3Dcart
A shopping cart that is compatible with Visa Credit Card, Discover Credit Card, American Express, MasterCard, PayPal, and more
The shopping cart includes features like abandoned cart tools, wish lists, and more
Simple order processing including a 1-click order printing system
Website builder with over 100 themes
Reporting tools which allow you to keep track of your customer base
Simple to use product management system
Compatible with eBay and Amazon, allowing you to sell in multiple places
Marketing tools to help increase your sales
Shopping Cart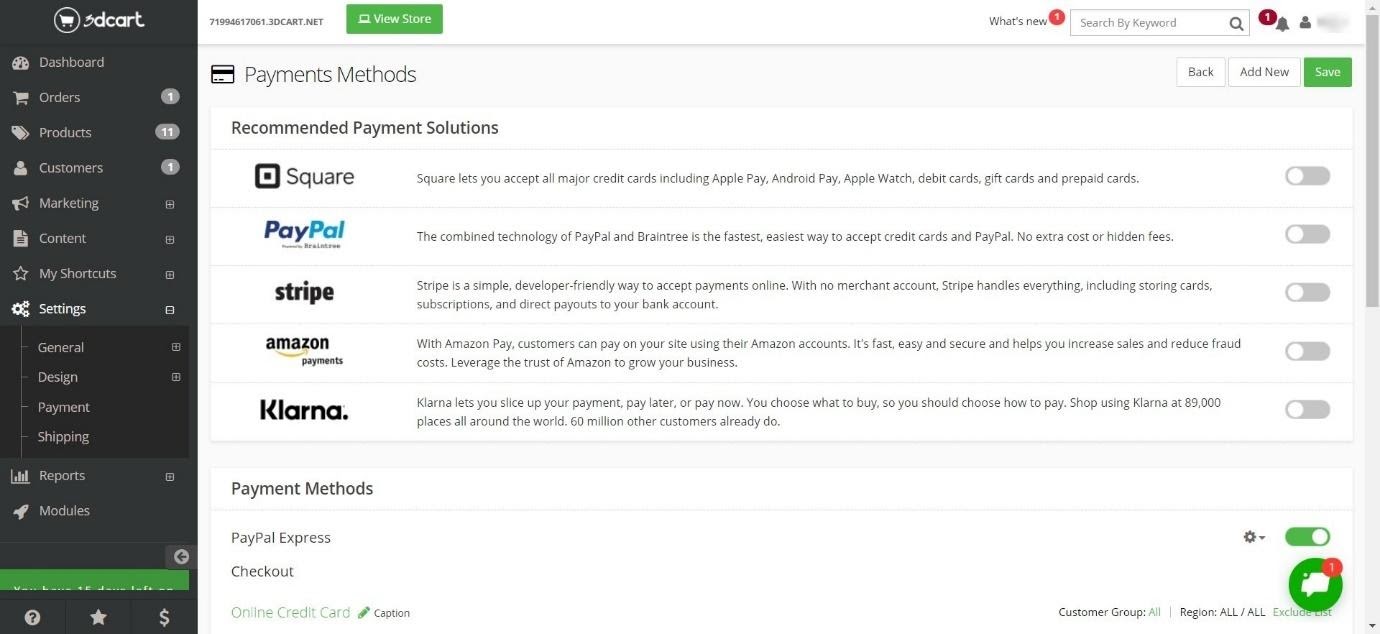 The shopping cart is compatible with Square, PayPal, Stripe, Amazon Payments, and Klarna, which should cover the vast majority of your customer base. It's really simple to set up payment gateway methods with 3Dcart.
Plus, the shopping cart is very secure, with their security standards exceeding the current requirements for eCommerce. This is very important, and you can be reassured that your customers will not encounter any problems whilst shopping with you.
There are a lot of extra features built into the shopping cart. These include:
Guest checkouts
Real-time tax and shipping calculations
Gift registries
Wish lists
Abandoned Cart Saver
Which features you have access to will depend on the price plan you go for. However, there are some great tools here which will make shopping with you to feel easy for your customers.
3Dcart has 0% transaction fee, too – meaning you'll get the full payment from your customers.
Order Processing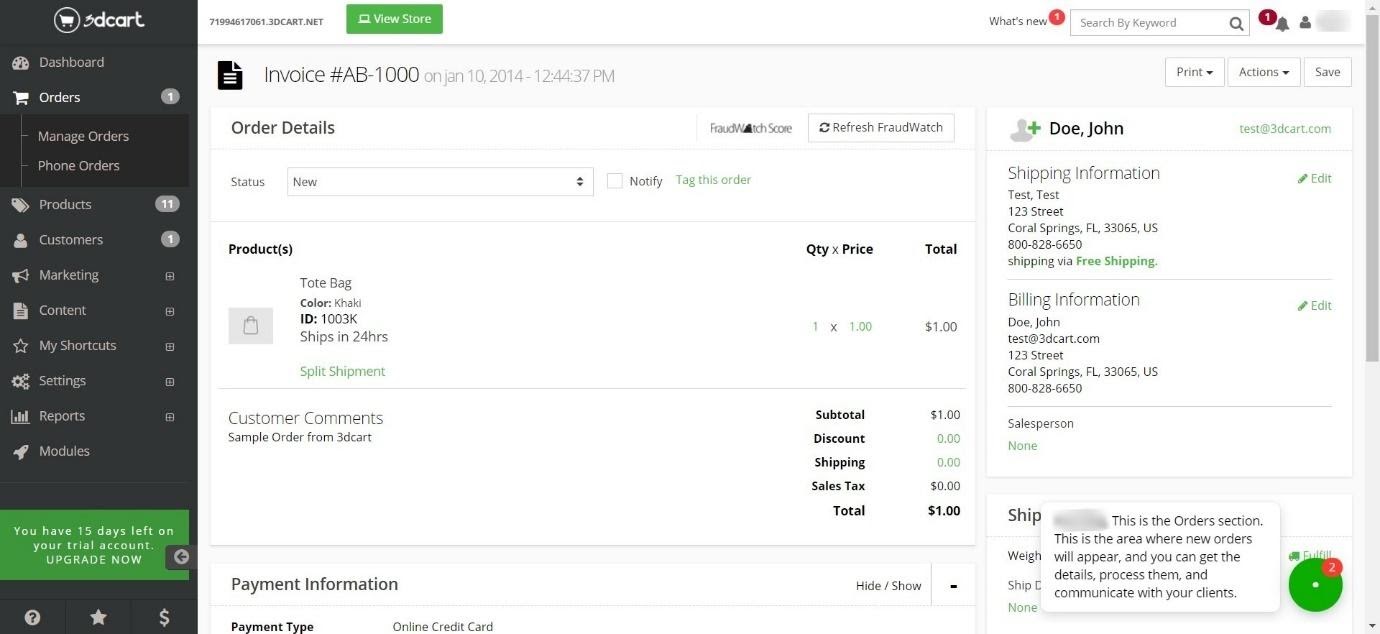 When it comes to processing orders, it's fairly straightforward with 3Dcart. You can easily view invoices, which will show you a detailed breakdown of each order, including which products were ordered, the total amount paid, and customer contact information.
You can also see any loyalty points your customer has accrued, and see where your customer came from (this is great in terms of marketing, as it will help you to understand where your traffic is coming from).
3Dcart is compatible with UPS, FedEx, CanadaPost, and the US Postal Service.
Product Management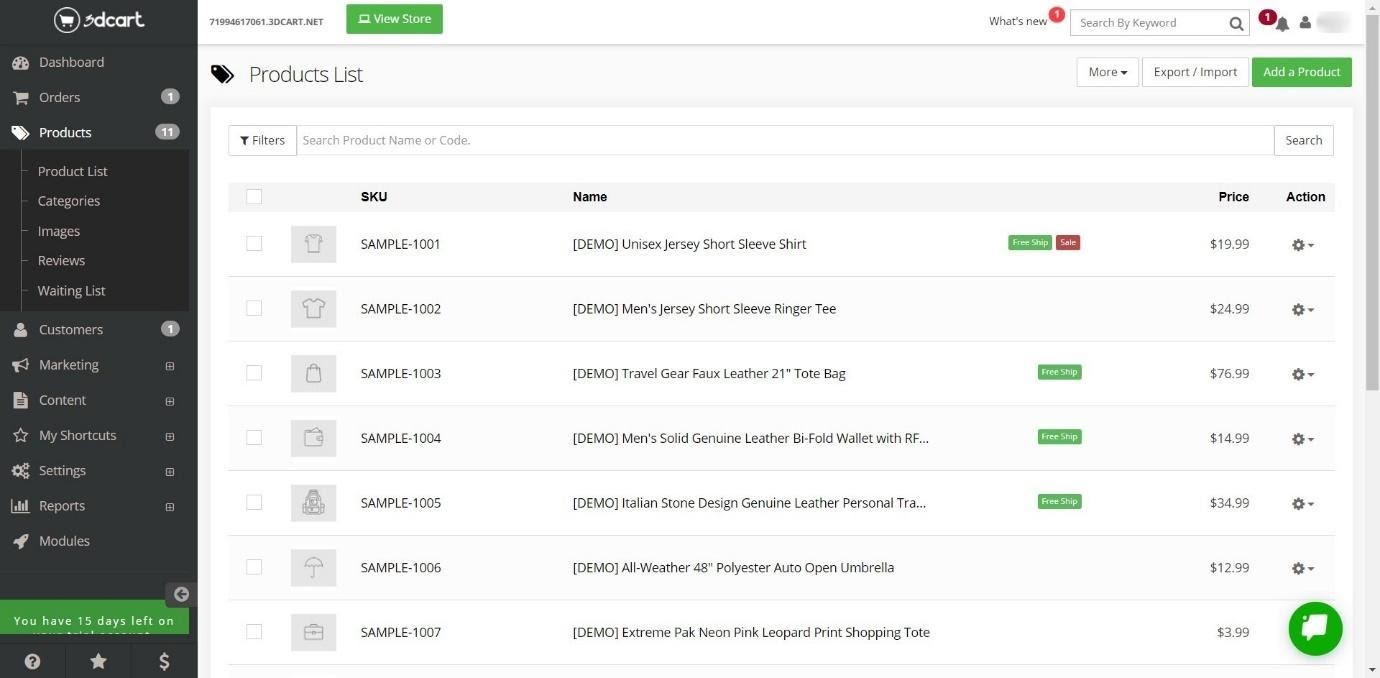 How do you go about managing your products in 3Dcart? It's pretty straightforward. Here, you can see that there is a basic overview of your products, so you can easily see them in one glance. Once you click on a product, you have a lot of options:
You can add a lot of detail to each product, including the name, SKU, MPN, and GTIN. You can add color options, set the pricing, and add images. You can also choose to add related products, which is a great way to alert customers to other products that they might be interested in. There's also upselling:
This allows you to offer products to your customers that they can easily add to the order they already have. It's a simple process, but one that could land you a lot more sales in the long term.
You can also offer discounts on your products, setting a specific amount off, or a percentage.
3Dcart focuses on SEO, and you can set SEO options at an individual product level – this only takes a few moments, but again, it could make a huge difference in terms of driving traffic to your eCommerce website.
You can look at any product review that customers have left for your products, which is handy, and you can also set up a waiting list – this will automatically add customers to a list once they enter in their email address, and will email them as soon as you have more stock available.
Page Builder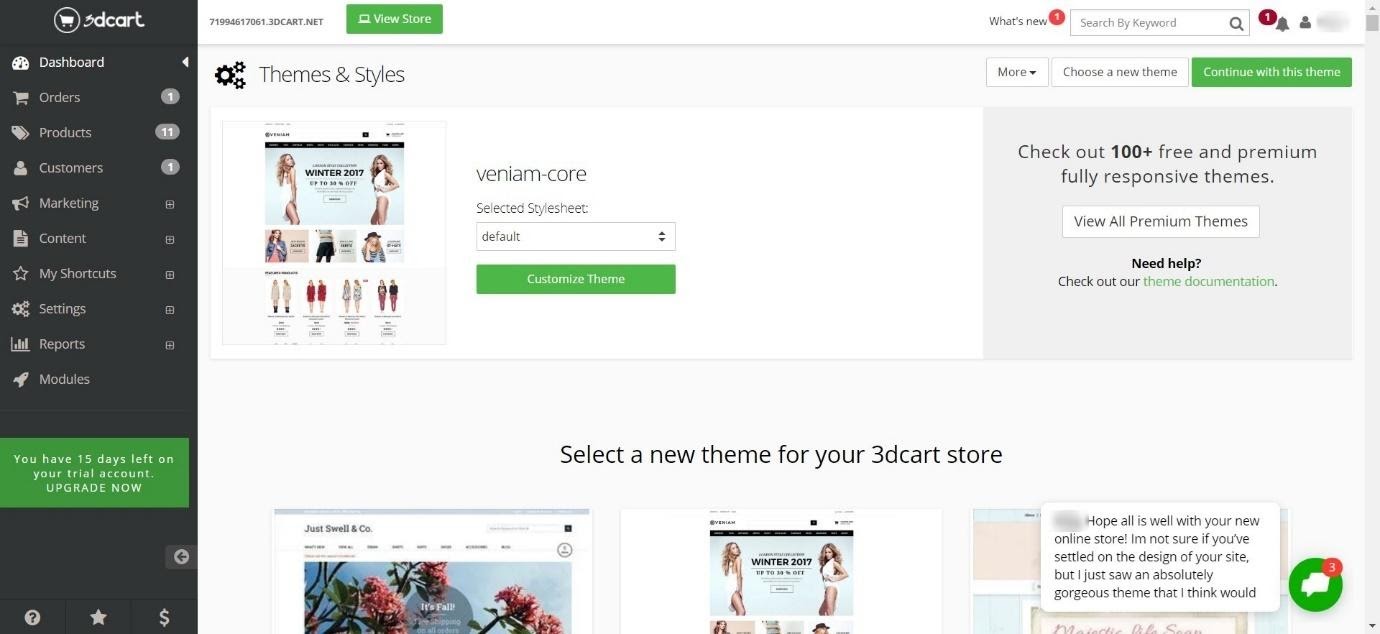 Creating an attractive storefront is key to enticing new customers to shop with you. 3Dcart offers over a hundred themes for your eCommerce site, with a mixture of free and premium themes.
Once you've chosen a theme, the page builder is pretty easy to navigate and feels intuitive. You can change the content and play around with the theme itself (for example, changing the color scheme).
Helpfully, 3Dcart has a section called 'site content' which allows you quick access to the main areas of your eCommerce website, so that you can edit them if you need to.
You can also add a blog to your eCommerce site if you wish to. This allows you to write and schedule blog posts. (You can also easily access SEO settings here, too, which is great).
Customers
In terms of customer management, 3Dcart offers a decent overview of your customers. It also allows you to group customers together – for example, you could group together your most frequent customers and create a 'VIP customer' group.
You can then go on to set special pricing for these groups of people. This is also great if you want to offer your family and friends a bit of a discount on your products.
This is the section where you can manage your gift registry. This is a great extra feature – if you can encourage a customer to set up a gift registry, that could mean a real boost in orders for your online business.
Affiliates
3Dcart you can also select as a basic affiliate marketing system. This allows you to create unique links for your affiliates. You can choose how much commission they will earn and set affiliate cookie length, too.
Marketing Tools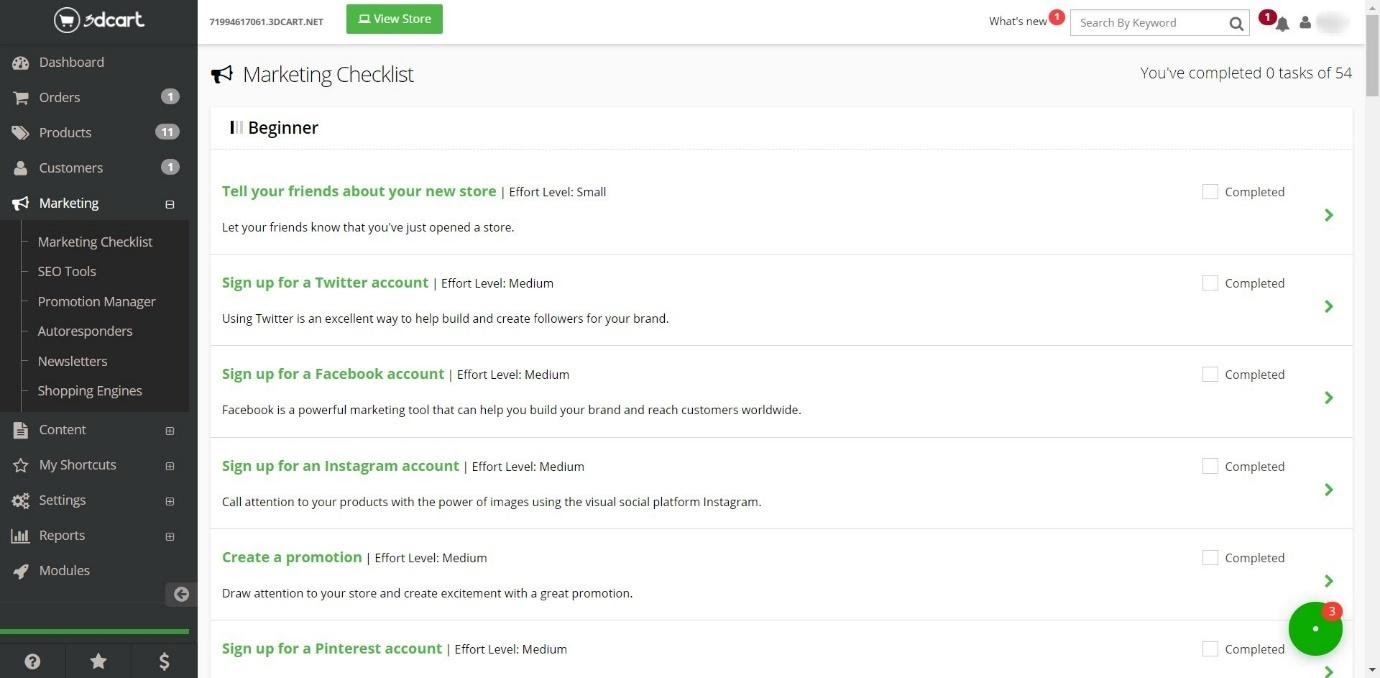 3Dcart has a 'Marketing Checklist'. This is a detailed list of tasks you can choose to complete to market your business. These include setting up social media accounts, starting a blog, beginning the affiliate program, and creating promotions.
They're arranged in order of difficulty, which is really helpful if you're new to marketing, as you can just focus on the easier tasks to start with. There are 54 tasks in total, so there's plenty of options to successfully market your business.
3Dcart offers a loyalty program. This is an excellent way to encourage customers to keep shopping with you, and it's customizable – you can decide the number of points you want your customers to get, and you can even give your customers reward points as a one-off (for example, a certain amount of points when they register with your website).
You can also set up a basic newsletter. They don't look as exciting as the newsletters you could set up with an email marketing platform, but you can easily contact your customers this way, and you can include links and images. You can set up autoresponder campaigns, too. This will allow you to send out emails when your customers perform a certain action.
Reports
You can see an overview of the following areas:
Business
Customers
Inventory
Marketing
Payment and Shipping
POS
Products
Sales
Statistics
The reporting is quite detailed. For example, in the Product Reports section, you can see which products sell the best, how many of each product has sold, and how many gift certificates were used, amongst other information.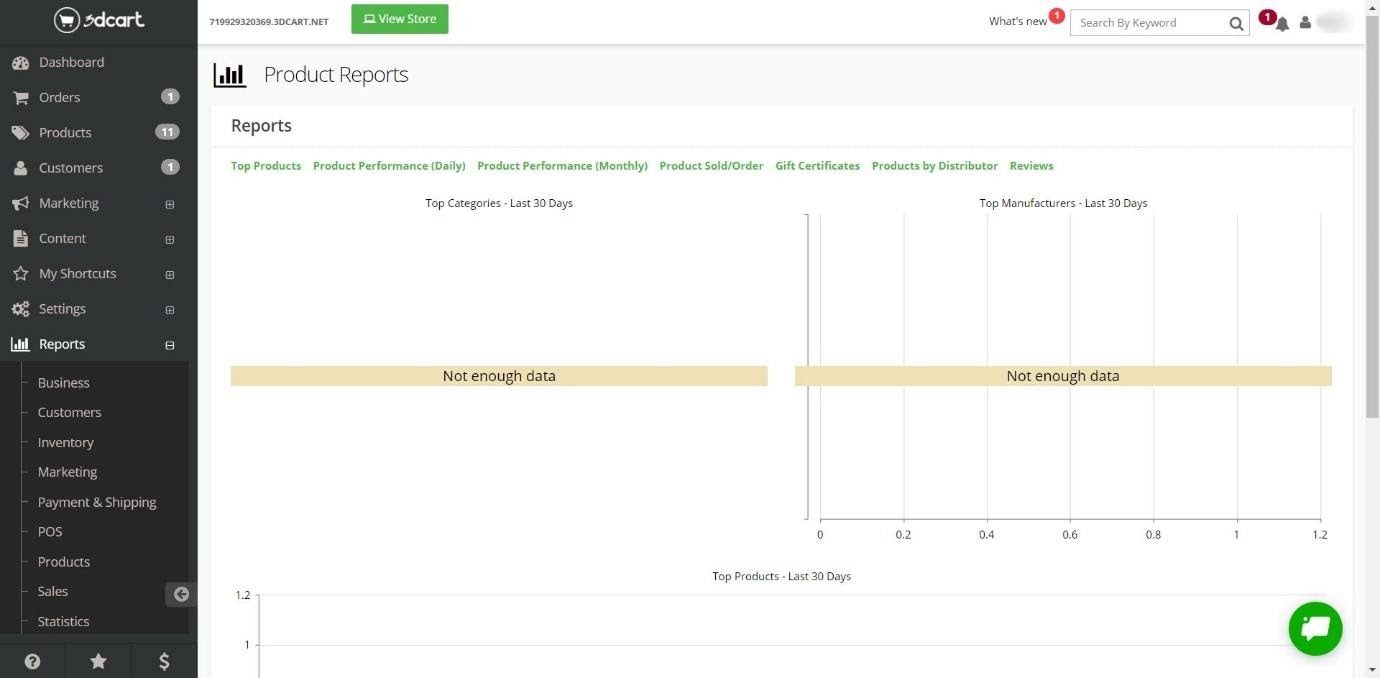 Knowledge Base and Support
There's a lot of information in the knowledge base. However – the layout lets it down a little. It feels overwhelming to look at, and we've seen other platforms which layout information in a much more user-friendly way. If you have an issue that isn't covered in the knowledge base, you can ask a question using a ticketing system.
Pricing
How much does 3Dcart charge?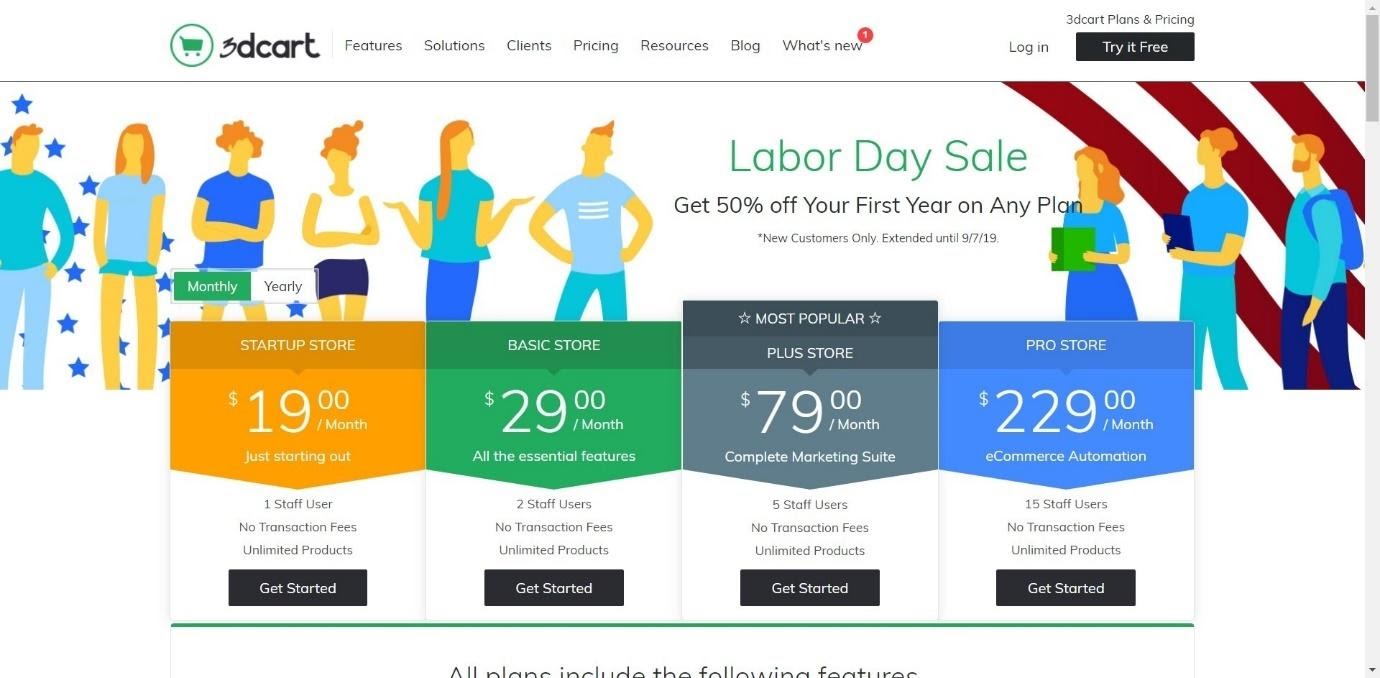 They often offer special promotions, giving you money off – it's worth keeping an eye out for these sales if you can. There are four price plans:
Startup – $19 Monthly fee
1 staff user
2 email accounts
Unlimited products
Unlimited bandwidth
API Access
Up to $50k in sales processing per year
This price plan includes a lot of marketing tools for such a cheap price. It's missing a lot of key features though, including the Abandoned Cart Saver, Reward Loyalty Program, Gift Registry, and eBay integration.
Basic – $29 Monthly fee
2 staff users
5 email accounts
Unlimited products
Unlimited bandwidth
API Access
Up to $100k in sales processing per year
This includes a few more features, including eBay integration. It's missing some of the better features though, including the Loyalty Program and the Abandoned Cart Saver.
Plus – $79 Monthly fee
5 staff users
10 email accounts
Unlimited products
Unlimited bandwidth
API access
Up to $500k in sales processing per year
The Plus Plan gives you most of the features that you would want from an eCommerce platform, including the Abandoned Cart Saver, the Loyalty Program, and email marketing newsletters.
Pro – $229 Monthly fee
15 staff users
30 email accounts
Unlimited products
Unlimited bandwidth
API access
Up to $1M in sales processing per year
The Pro plan offers you all the features 3Dcart has to offer.
3Dcart offers a free trial – you can find out more by clicking here.
Pros of 3Dcart
SEO tools built into each step
Shopping cart has a lot of marketing features including the Loyalty Program and the Abandoned Cart Saver
The Marketing Checklist will help you to market your business effectively
The inventory is easy to manage
The storefront templates look attractive
Cons of 3Dcart
The platform doesn't look as user-friendly as other platforms
The Knowledge Base isn't easy to navigate
Some of the best features aren't available unless you go for a more expensive plan
What is WooCommerce?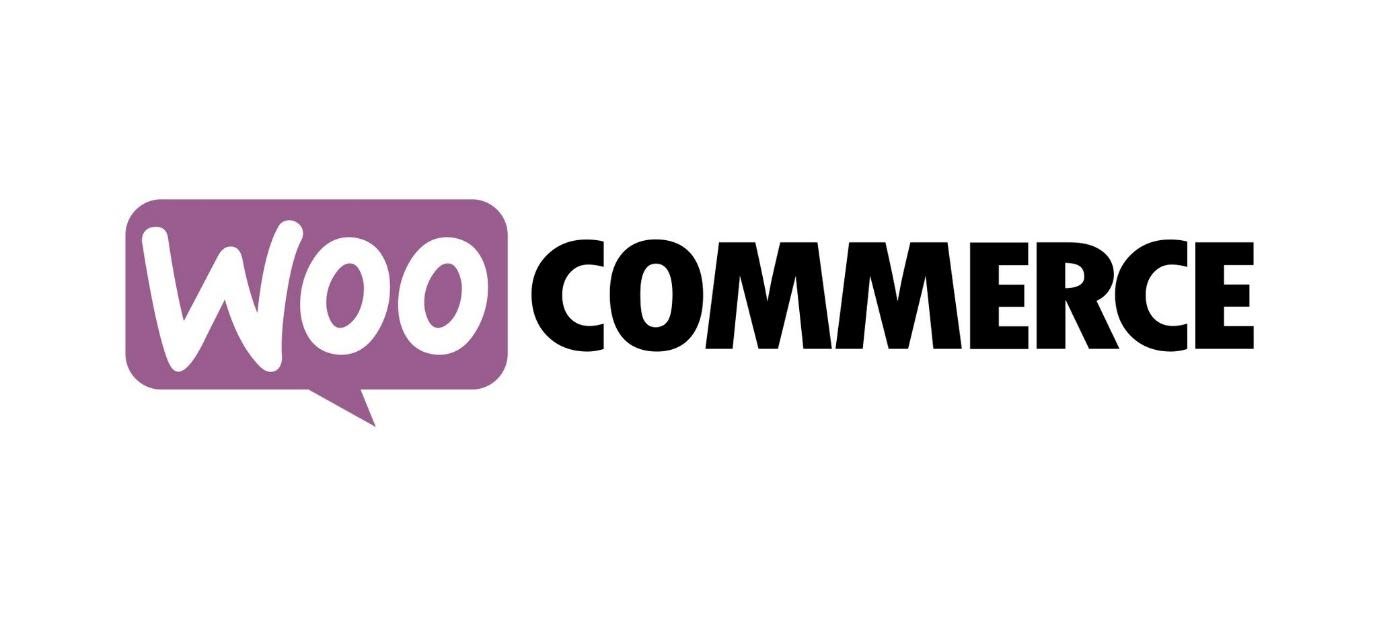 WooCommerce eCommerce solution was launched in 2011. It's slightly different than other eCommerce platforms in that it is designed solely for use with WordPress – so, if you already have a WordPress site, it could be the ideal option for you.
It offers a secure cart with multiple payment option and a variety of beautiful templates for storefronts. What else does it have to offer?
The Main Features of WooCommerce
Secure cart with multiple ways to pay, including by PayPal, Stripe, and Amazon Payments
Custom theme for WordPress named 'Storefront' which is designed to work well with WooCommerce
Simple tax calculations
Easy management of stock
Hundreds of paid extensions that will allow you to customize your store further
The mobile app allows you to see what's going on with your online store wherever you go
Shopping Cart
We weren't able to fully access everything WooCommerce has to offer, as they do not offer a trial period to test their features. However, we are able to present to you the basic information about what they have to offer.
WooCommerce offers a few core payment gateway methods.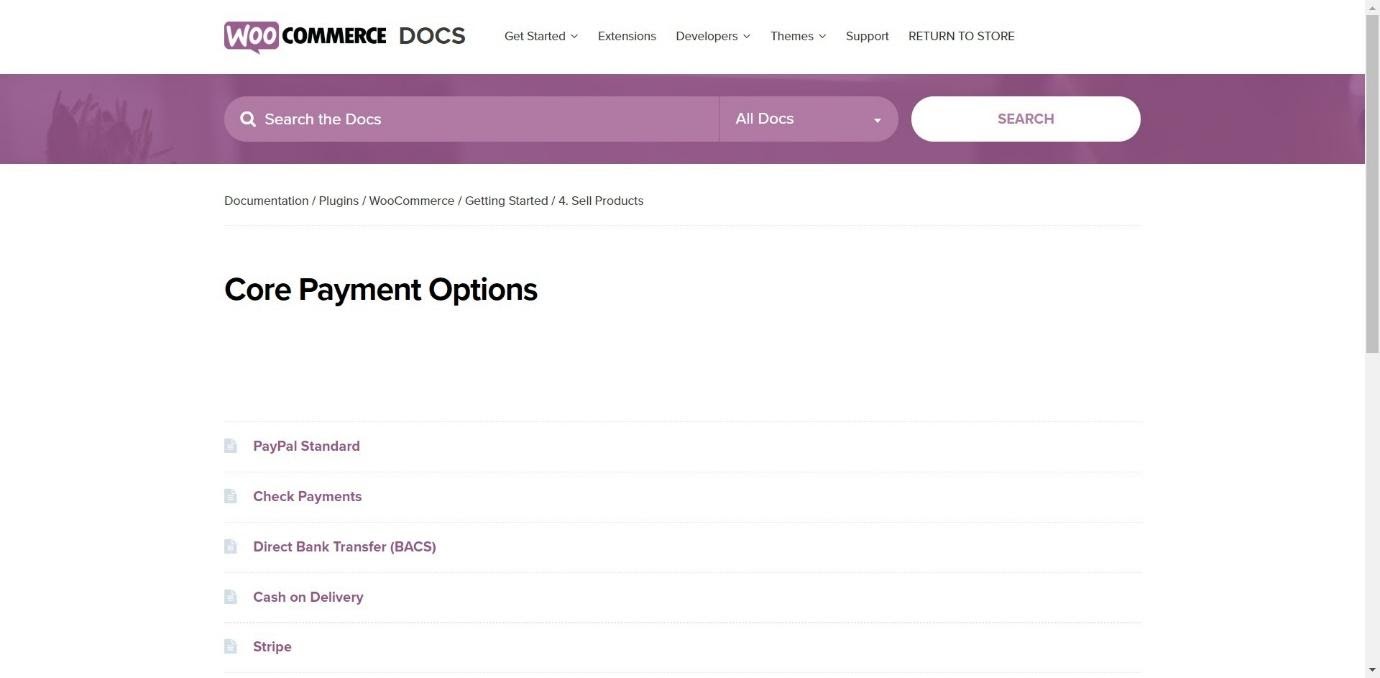 These include:
PayPal Standard
Check Payments
Direct Bank Transfer (BACS)
Cash on Delivery
Stripe
PayPal Powered by Braintree
Klarna Payments
They also offer compatibility with PayPal Pro, which allows you to take card payment option directly on your checkout page.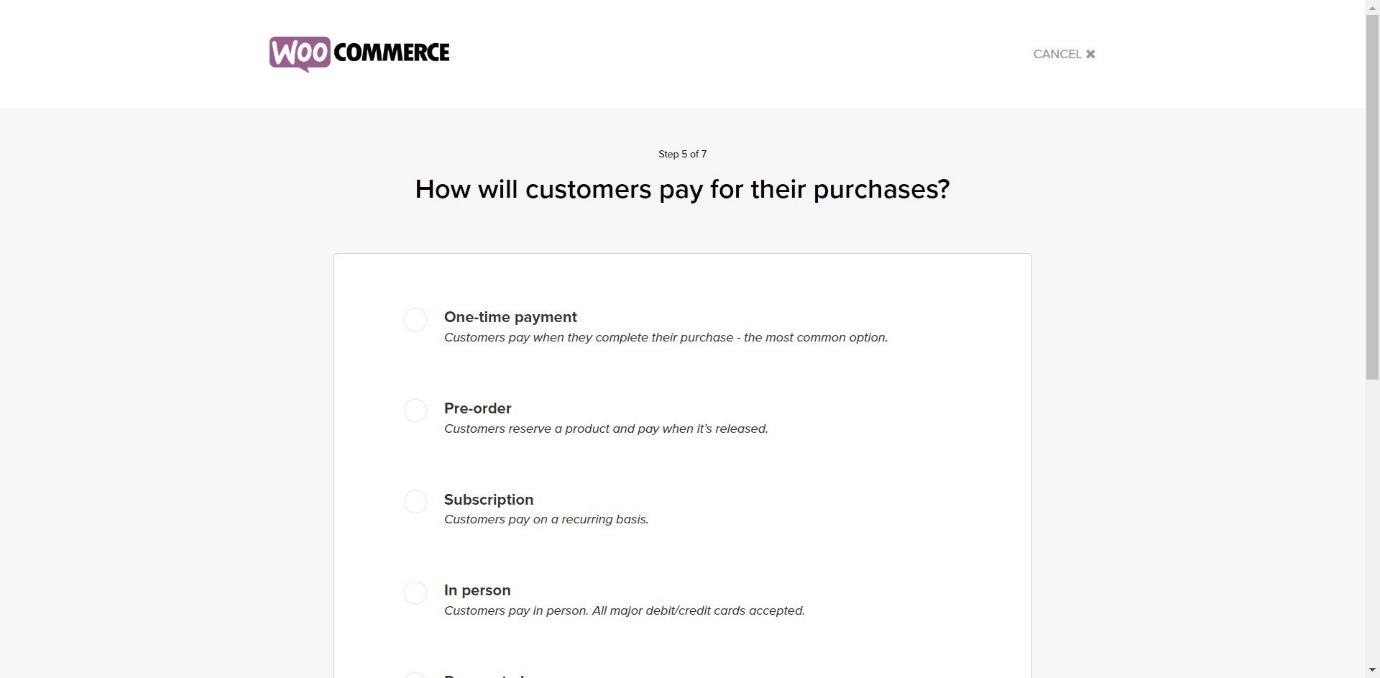 You can offer a variety of payment types for our customers. For example, you can offer them one-time payments, pre-orders, subscriptions, or payment in person.
Order Processing
How does order processing work?
You can view your orders by visiting the 'Orders' section. This allows you to see a complete list of orders you've received so far. You can choose to view your pending orders, orders being processed, orders on hold, and completed orders.
Once you click on an individual order, you can access much more information about it, including the date and time ordered, the total amount of the transaction, and the customer's details.  You can also add notes to order or complete an action. You can also add an order manually if you need to.
Orders are color-coded as follows:
Grey – canceled
Blue – completed
Red – failed
Orange – on hold
Grey – pending payment
Green – processing
Grey – refunded
This is a handy way to see the status of your orders at a glance.
Product Management
The first thing you need to do when uploading a product to WordPress is to decide which category it falls into. The categories are as follows:
Simple – products that are shipped and have no options.
Grouped – a group of related products, which you can purchase individually if you want.
Virtual – an online product, like a service.
Downloadable – for downloadable products, like a PDF.
External – a product that you list on your website, but is actually sold somewhere else.
Variable – a product with variations, for example, multiple color options.
Subscriptions – for products that would require a subscription.
If you have used WordPress before, you will find the process of uploading a product very familiar. It looks as though you're writing a blog post: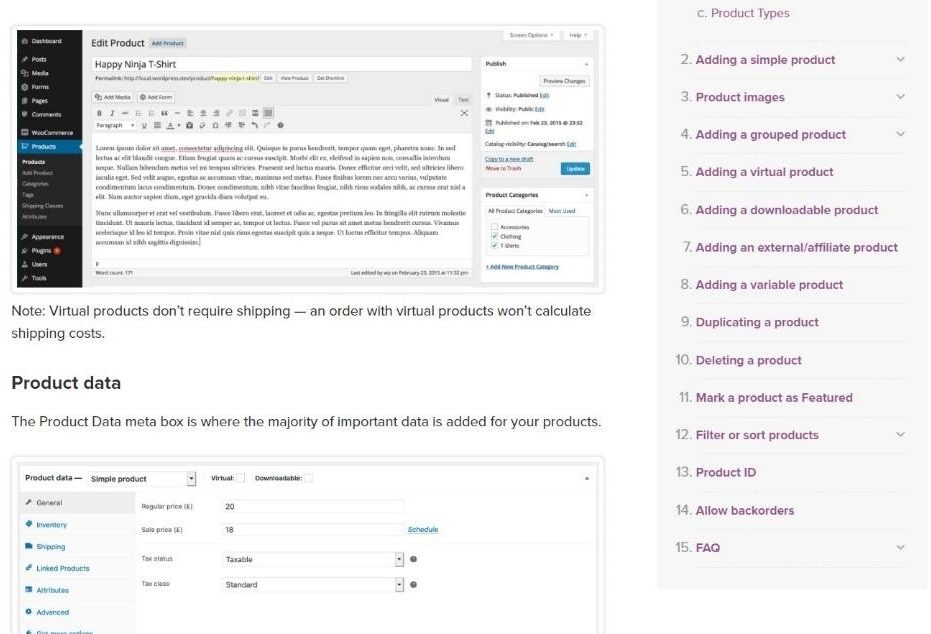 You can assign a category to a product (for example 't-shirt'). This is important as it helps you to keep your products organized.
Product Data is where you add important information about your product. Here, you can add the regular price as well as a sale price, set the tax status, manage your inventory by setting the amount of the product you wish to sell and set your shipping information (like the product weight and package size).
Like 3Dcart, WooCommerce eCommerce solution allows you to add 'linked' products. You can have upsells or cross-sells, which helps you to market more of your products.
With an upsell, your customer will see something along the lines of 'You may also like …' with a selection of products underneath. This is a great way to tempt them into buying something of a slightly higher value than the product they are currently looking at.
Cross-sells allow you to link a product that works well with the product the customer is browsing (for example, a set of cups to match a teapot).
You can also import products from other places, like Etsy.
Page Builder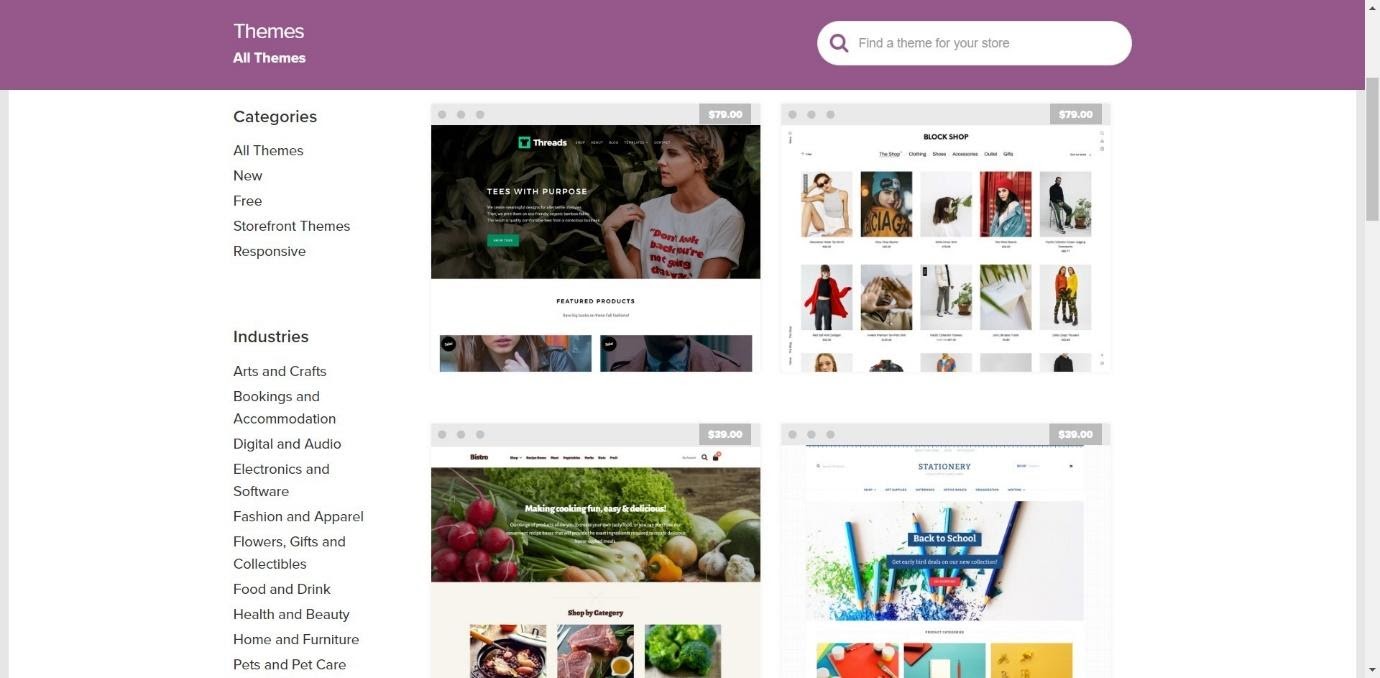 Once you've installed Storefront to your WordPress account (this is a WordPress theme that is designed to work well with WooCommerce), you can then change things up with a variety of themes. The free themes are, it has to be said, pretty plain. However, some of the paid themes are beautiful. This is an example of a paid theme:
This is on the pricier side, but it looks great.
In terms of building your website, the themes are created using blocks, which you can then edit to suit your needs, by changing the images, the titles, and the content. (WooCommerce will tell you which size of image works best for the theme you've chosen).
The great thing – if it's what you're looking for – is that WooCommerce is highly customizable. If you have coding knowledge, you'll find that there's plenty of scopes for you to change themes to suit your needs. If you're a beginner, however, you may find this process a bit confusing and overwhelming.
Affiliates
You can install a plugin for WooCommerce called 'Affiliate for WooCommerce'. This allows you to view and manage your affiliates, setting their commission rates and tracking their performance.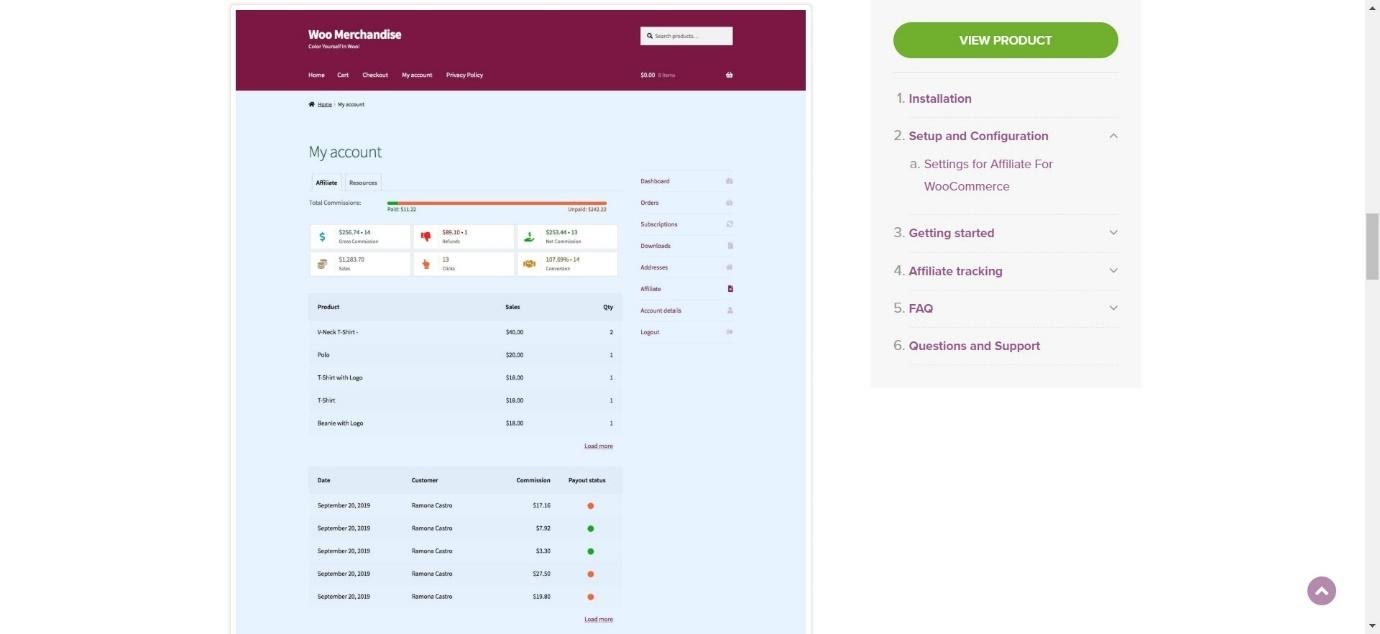 Marketing Tools
Again, WooCommerce relies on plugins here. There are a variety of plugins that you can install to help market your business. This is a strength of the platform, as it offers a huge amount of flexibility and customization. You can find plugins to suit your every needs. Here's a selection that we found:
Follow-up emails
Marketing automation
Email subscriptions
Social media marketing
Marketing analysis
Coupons and discounts
Reports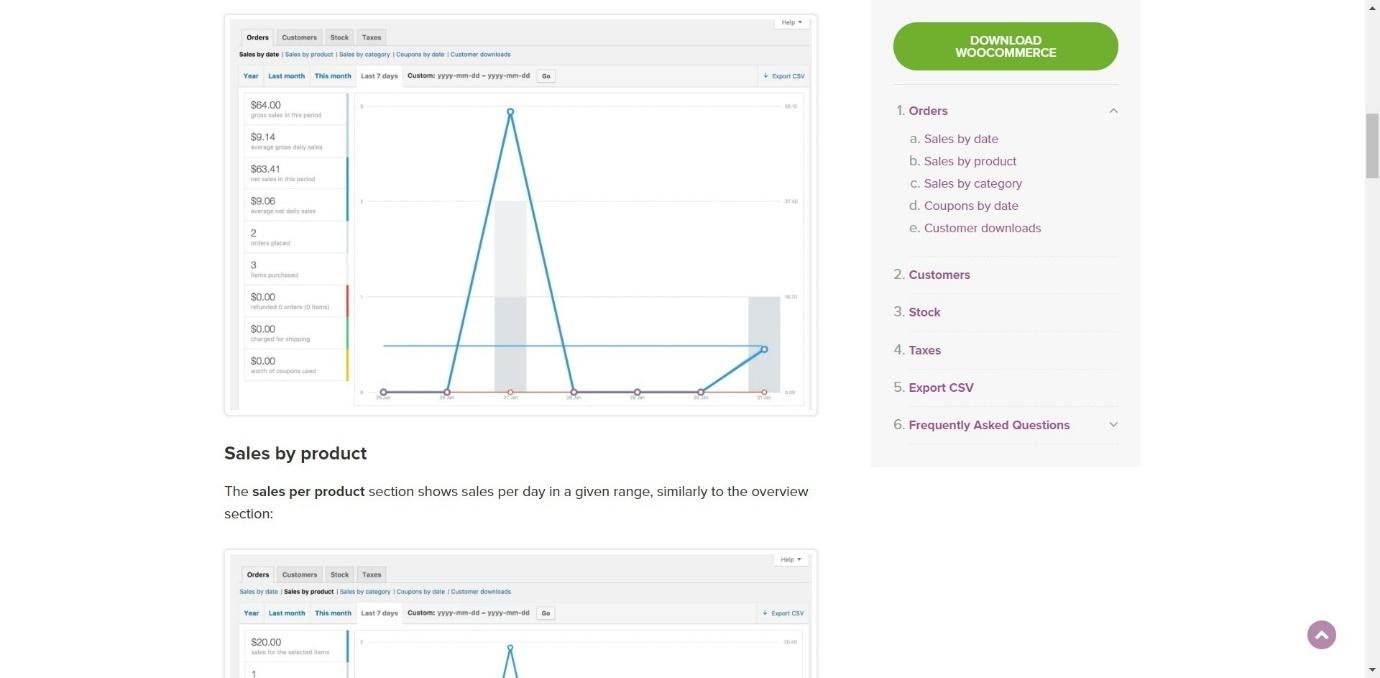 You can view reports based on the following:
Orders
Customers
Stock
Taxes
You can view which products are your top sellers, how your sales have been over a set period of time, the total number of coupons used, stock levels, and more.
Knowledge Base and Customer Support
As WooCommerce is such a customizable platform, the knowledge base has to be pretty extensive, which it definitely is – we used it to get an idea of how the platform worked, and every search term we used brought back matching results. It has a step-by-step guide on how to transform your WordPress site into an eCommerce store, as well as guides for each plugin, to help you make the most of the platform.
There's also a Help Desk if you do need extra customer support.
Mobile App
WooCommerce also has an app.
Again, we weren't able to test this out for ourselves. However, it sounds like a nifty app with plenty of features.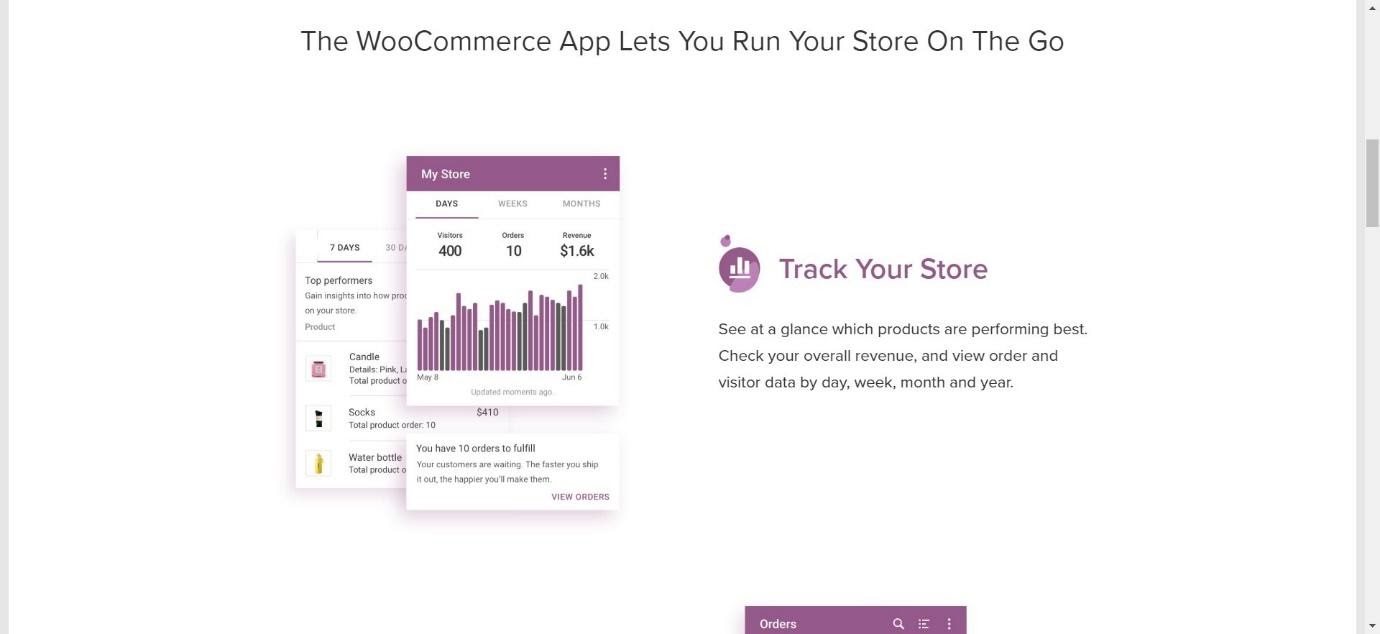 You can track your store's performance, view and manage your orders, and get real-time order alerts.
Pricing
So how much does WooCommerce cost?
WooCommerce is free to use! This is obviously a massive bonus. However – all is not quite as it seems. Although you don't have to pay to use WooCommerce itself, you do need to pay to use WordPress. You also have to pay to have access to the good Storefront themes, as well as a domain name. Many of the interesting plugins – especially the marketing ones – also have an added cost.
This makes it really difficult to compare to other platforms, as there's no real way of telling the true cost of using WooCommerce effectively. However, many of the things you may find yourself paying for – like themes and plugins – are a one-off cost, as opposed to a recurring payment. On the whole, WooCommerce could work out to be very cheap.
Pros of WooCommerce
Actual platform is free
Has a mobile app
Paid website themes look great
Endlessly customizable – great for more advanced users
Works really well if you already have a WordPress account
Cons of WooCommerce
Steep learning curve
Not so great for beginners, or if you want a simple eCommerce platform
Many of the best plugins require payment
Will need a lot of extra steps for setup, like setting up a domain name and hosting
3DCart vs WooCommerce: Which is Better?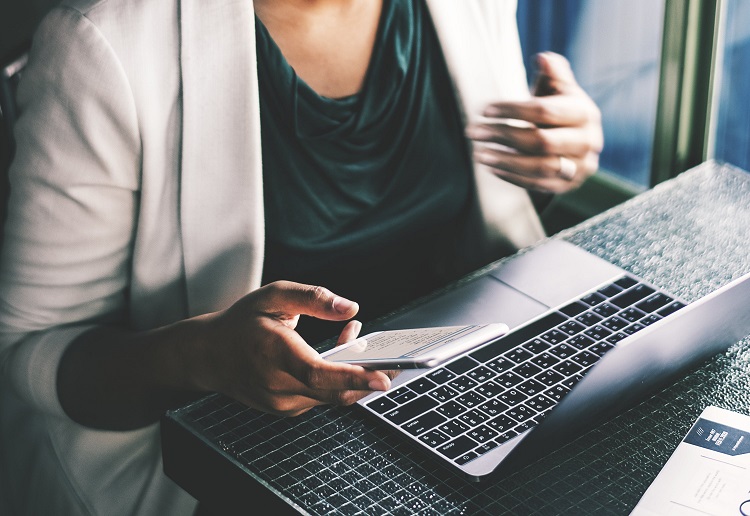 These platforms are very different from each other, so it will be difficult to compare them. However, let's take a look at the basics in each category and see how they stack up against each other:
Features
It's hard to compare features here, as technically WooCommerce has an endless amount of features, as anyone can create plugins for it. You can shop around for third party plugins for all sorts of things, including email marketing, coupons and discounts, and more. For this reason, we'll choose WooCommerce as our winner, but it comes with a caveat: every feature will require a new learning curve, and if you want something simpler, it may not be for you.
Reporting
In terms of reporting, 3Dcart is our winner. It offers a little more detail and is very easy to access and understand. However, it's a close one, and you still get a decent amount of reporting from WooCommerce.
Knowledge Base and Support
As far as support goes, WooCommerce is the winner. Even though technically WooCommerce has an absolutely huge amount of information to process and works through, it's still less overwhelming and easier to navigate than the 3Dcart eCommerce solution knowledge base.
Pricing
It's a tough one to compare these. It almost seems a little unfair, as although WooCommerce is free, it does require you to pay for WordPress, as well as for other features, like a domain name and hosting.
The WooCommerce website suggests that you can build a functioning eCommerce store from around $55 per month, but you could end up paying up to $1,000 per year if you want some of the fancier features. You also have to factor in your time when you're working out price: it will take you longer to figure out how to use WooCommerce, time which could be spent more productively elsewhere.
However, you can't get around the fact that WooCommerce offers much more flexibility for the price that you do end up paying. So, we'll have to choose it as the winner (even though it's quite a complicated question).
FAQs about 3DCart and WooCommerce
Is WooCommerce free to use?
Yes. WooCommerce open source and everyone can download and use or modify for free
Does 3Dcart integrate with MailChimp?
Yes You can integrate MailChimp with 3Dcart, but, first, you need to register with MailChimp on a separate occasion.
Is 3dcart Free to use?
Not in the long run. However, they do offer a 15 day free trial if you want to try their platform.
Is it possible to set my 3dcart online store to different languages?
Yes. 3dcart supports any language that uses the Roman/Latin alphabet.
How long does it take to set up WooCommerce?
Once you have added it to WordPress, WooCommerce is really easy to set up and it takes up to a few hours to get going. After you have installed WooCommerce, however, you need to start adding products in your store and customize your chosen theme and that can take up to a few days, but, it's still an easy process nonetheless.
In Conclusion: Which is the Winner?
WooCommerce has won three of the four categories above. In a lot of ways, it's a brilliant platform. It will give you endless possibilities – with new plugins being designed all the time, it's an exciting, innovative way to do eCommerce.
The fact that it's technically free is also great. If you have a WordPress site already, or you're a bit more tech-savvy and you want more flexibility with your eCommerce platform, you're going to prefer WooCommerce.
However – it's not truly free, because of the costs hidden elsewhere, and you can actually find yourself spending a lot of money very quickly if you want access to the best integrations, themes, and plugins. It also comes with a pretty big downside: it's not that friendly for new users. If you're building a new store, you're going to find that this platform isn't for you.
You'll have to get used to both WordPress and WooCommerce and get your head around hosting, domain names, themes, and plugins. It's a very 'bitty' process, with lots of steps to learn, and it may take a while to understand how all the separate pieces fit together.
3Dcart is a solid platform – it offers pretty much everything you need if you're setting up a new store. The learning curve, whilst still present, is much less steep. While it may not offer an endless amount of new plugins, what it does offer works well.
The two platforms are so different – it's difficult to pick the best one. However, we do have a technical winner. In terms of winning in each category, our winner here is WooCommerce – but it's definitely not for everyone, so make sure it suits you before you sign up! If you're after a solid platform that is easy to understand, you'll probably prefer 3Dcart.
Here are other related articles you may be interested in:3