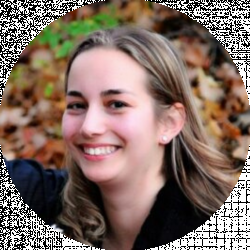 Latest posts by Julie Thompson
(see all)
Last Updated on December 9, 2021 by Sasko Manev
If you are looking for a suitable eCommerce store platform, you are in the right place. In this post, we will be comparing Shopify vs 3dcart – two of the most popular eCommerce platforms.
Both can help you create a killer online store. The one you choose will depend on how tech-savvy you are, how much money you want to invest, and what key features are important to you.
Main Differences Between Shopify vs 3dcart
The main differences between Shopify vs 3dcart are:
Shopify has 9 free templates and more than 50 paid themes at an affordable price, whereas 3dcart offers more than 90 free templates
Shopify has more than 2,000 integrations to help you improve your business, whereas 3dcart has around 100
Shopify has a more user-friendly interface, whereas 3dcart is less user-friendly
Shopify has excellent 24/7 live chat support, whereas 3dcart has inconsistent support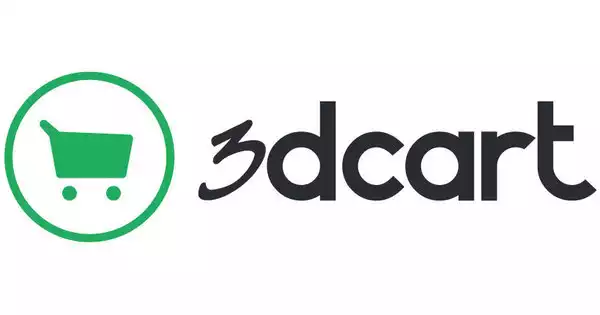 Shopify is a web-based eCommerce platform for creating an online store. The themes can be tailored to your existing or new logo and branding guidelines. You can sell physical or digital products.
This type of software was created for the small store owner and entrepreneurs who wanted a professional-looking eCommerce website but didn't have the time or money to invest in web designers and developers.
It is not only for beginners though. The API (application programming interface) and custom HTML and CSS attributes allow advanced users to get more out of the platform. Advanced users can design and customize to their heart's content.
Safe Pick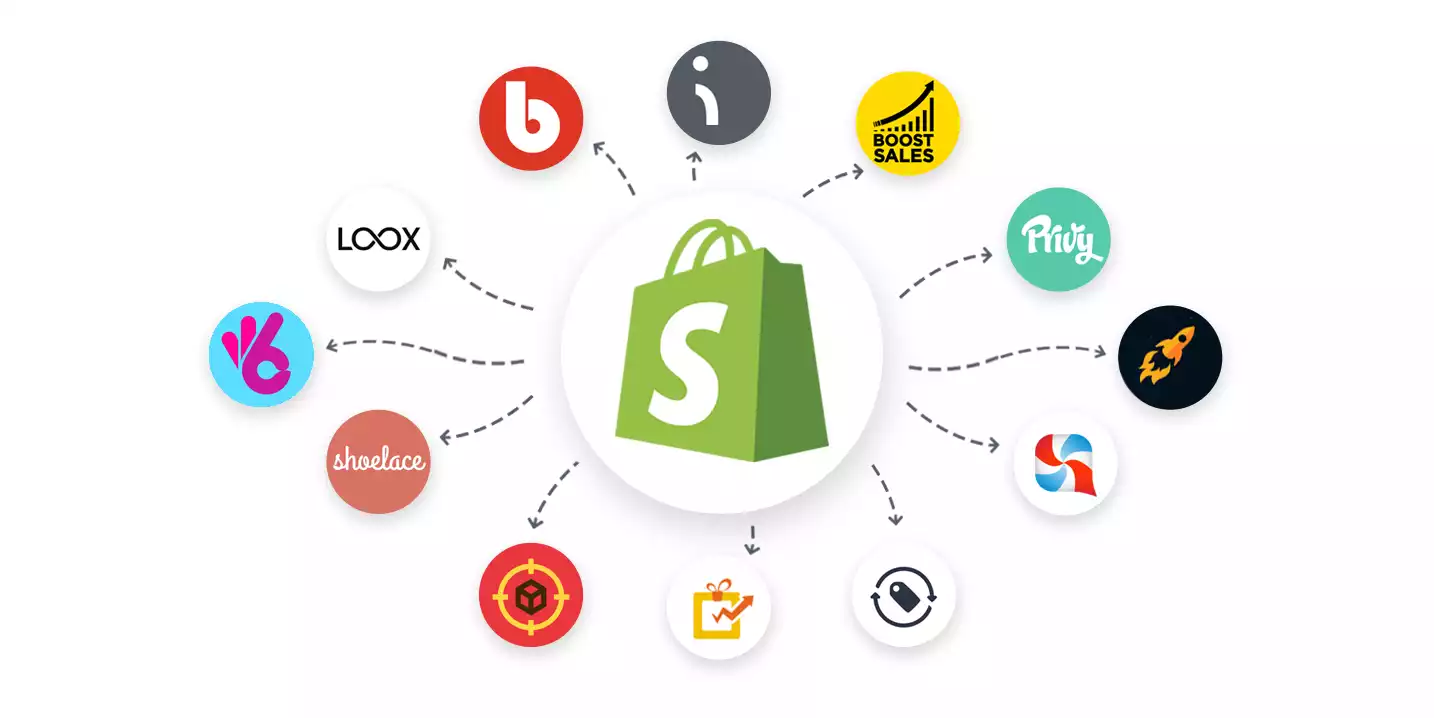 Since Shopify is a Saas tool (software as a service), you don't purchase it like you would a standard software. Instead, you pay a monthly fee for use of the tool, including taking advantage of its continuous updates from anywhere you have a computer/smart device and an Internet connection.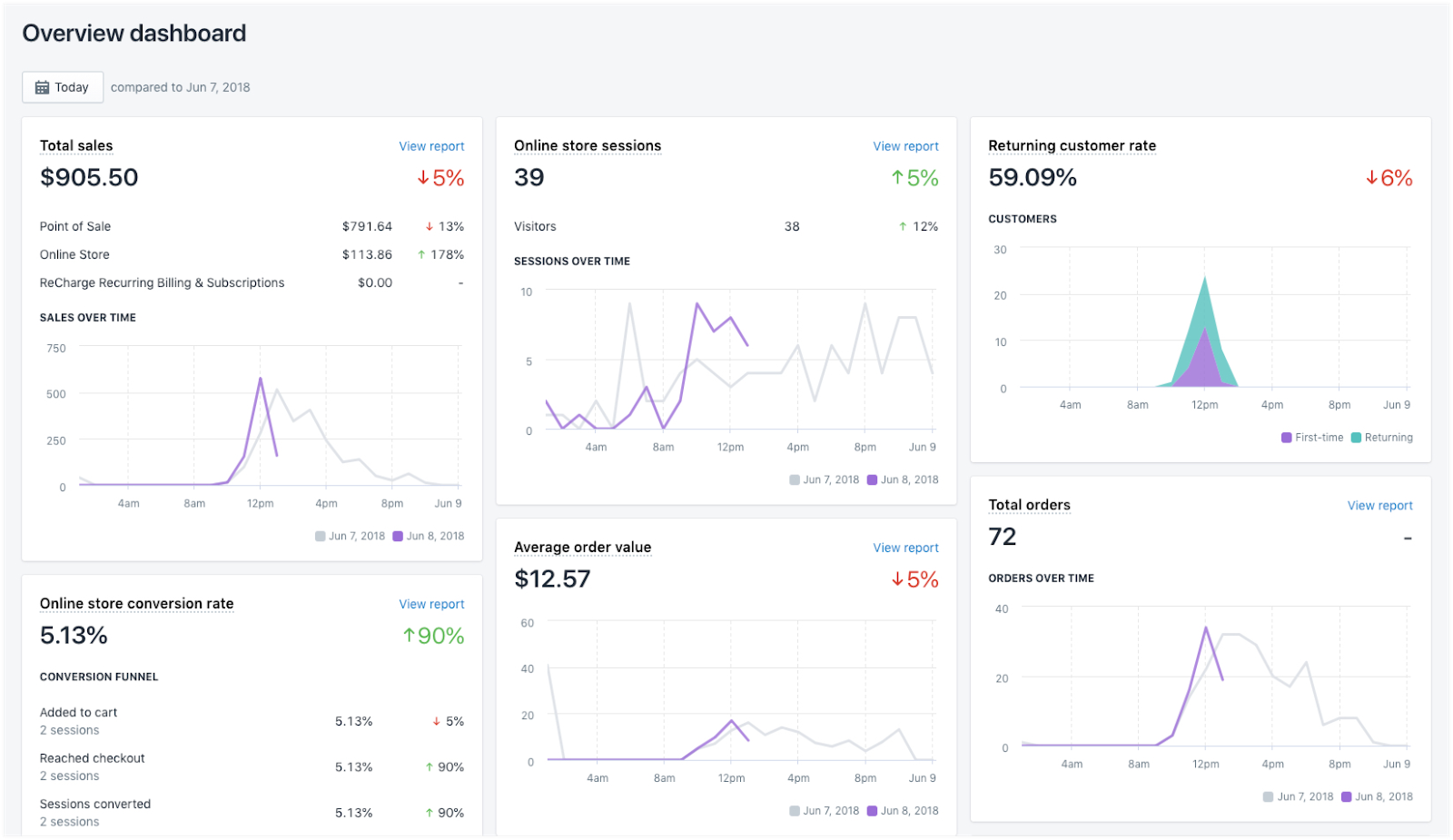 History of Shopify
The software was originally used to open an online snowboarding shop in 2004. It was based on a proprietary eCommerce software that was created by snowboarding enthusiasts Tobias Lütke, Daniel Weinand, and Scott Lake. The Shopify became an online platform for users in 2006. The platform has expanded to include an app store and Shopify Payments (a payment gateway exclusive to Shopify).
3dcart is similar to Shopify in that it is a web-based eCommerce platform. The software's goal was to be centered around the three primary dimensions of eCommerce: store owners, shoppers, and search engines (hence the "3d" in the name).
3dcart continues to be a top competitor for Shopify and other larger eCommerce platforms. With more features at a lower price point and unique options that other platforms have missed, 3dcart holds its own in the "out of the box" eCommerce solution category.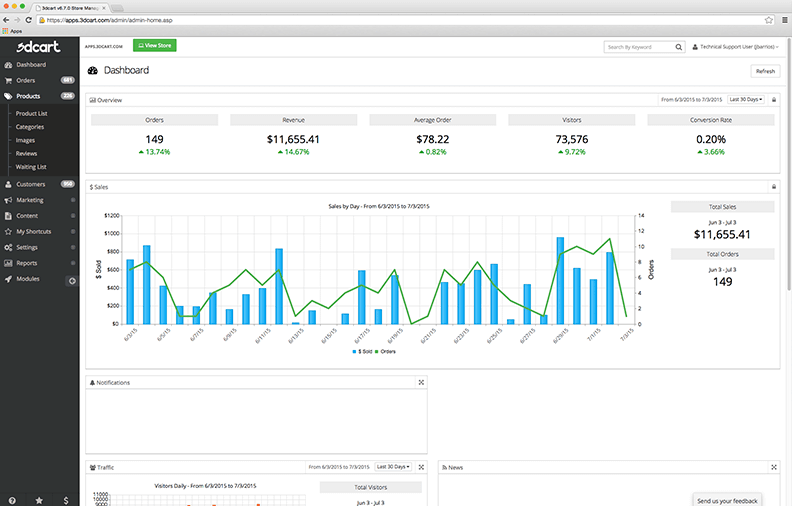 History of 3dcart
Gonzalo Gil is the founder and CEO of 3dcart. The software began in the late 1990s with the intention of improving the online shopping cart experience. Gonzalo developed custom shopping carts for several eCommerce business owners and created 3dcart to combine all of those custom features into one platform. 3dcart now includes integrations, app, and top SEO capabilities tools.
Features
Both platforms require time and financial investment to get your store up and running. They both offer basic eCommerce store functionality, customized premium theme options, and automated shipping calculations. The following features are available on both Shopify and 3dcart.
Each platform has an API that lets you build apps and other integrations for personalized business needs.
Both Shopify and 3dcart have the ability to use your own logo and branding colors throughout sales pages.
Shopify and 3dcart both offer exceptional inventory management. If you are on a budget, Shopify's $9 a month plan will get you 25 products, while 3dcart's $20 monthly plan allows 200. 3dcart also has an integrated POS hardware system.
Both platforms are able to take electric payments. While Shopify has its proprietary payment system, Shopify Payments. If you use a payment platform other than Shopify Payments, you will pay a transaction fee (based on the vendor you use). 3dcart can accept over 200+ payment options. No matter what payment option you use with 3dcart, there are no transaction fees.
Having an online store isn't enough anymore. You'll need to get comfortable selling on social media, marketplace, messaging apps, and online communities.
Customers can request return labels (RMA) and order invoices. They can also send a request to change their shipping address or reorder their favorite products.
Both platforms integrate with Facebook, MailChimp, PayPal, Stripe, Constant Contact, Ship Station, and more.
Shopify vs 3dcart Comparison
Shopify




SEO. Shopify dominates in this category against most if not all of its competitors.


Customer Segmentation. Segment your customers by their purchasing habits.


Custom Themes. Shopify has hundreds of themes available (both free and paid)


Mobile Integration. Use app integrations to sell directly from Android and iOS devices without having to rebuild everything.


Clean and Responsive. While both platforms have a friendly user interface, Shopify has an edge over 3dcart for ease of use.


Customer support. Have questions at 2 am? Shopify has excellent customer support and they are available 24/7.



3dcart




Security. 3dcart provides https on all pages, alerts for all security breaches, and data encryption even when data is not being used.


CRM. If you need a content management system bundled with your shopping cart software, 3dcart is a great choice.


Email integration. If you don't have external email integration already set up, 3dcart has it built-in.


POS. Use the integrated POS system for better inventory management.


No transaction fees. What to use your own payment system? With 3dcart you can and there are no transaction fees. Shopify charges fees when using payment systems other than their own.


Coupons and discounts. Easily add coupons or discounts on any plan (only available on higher-tier plans on Shopify).


Flexible revenue caps. When you hit a certain revenue with 3dcart, it is only suggested that you upgrade your plan. Most competitors automatically bump you to the next payment tier as your business grows.


]
Ease of use
Shopify and 3dcart have a friendly UI, however, a majority of users who have tested both platforms agree that Shopify has a slight edge.
Shopify vs 3dcart Costs
Shopify has 3 pricing tiers, Basic Shopify, Shopify, and Advanced Shopify. The monthly fees are $29, $79 and $299 respectively. Shopify also offers a 10% discount on the annual Shopify plan and 20% off biennial Shopify plan when paid upfront.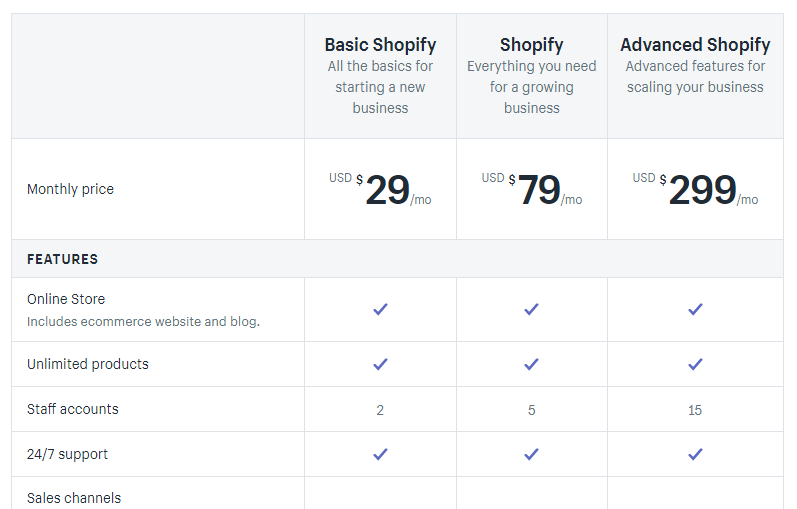 Basic Shopify doesn't include gift cards, professional reports, third-party shipping rates, USPS Priority Mail Cubic® pricing and various POS hardware (point of sale) options.
Shopify is only missing the advanced report builder and third-party shipping rates. You will also be paying lower fees per sale than with Basic Shopify.
Advanced Shopify includes all features and a generous upgrade to 15 staff accounts (as opposed to 2 for Basic and 5 for Shopify).
The platform also offers Shopify Lite and Shopify Plus.
Shopify Lite allows you to sell on Facebook, blog or website for $9 per month. Facebook sells through Messenger chat and real-time tracking. Use Shopify's buy button on your blog or eCommerce website to instantly get more sales.
With Shopify Lite you can accept credit card payments anywhere. Sell at home or away with POS support for iOS or Android devices. You can even create invoices for custom orders within Shopify Lite's dashboard.
Shopify Plus is reserved for high-volume eCommerce and you must contact Shopify via their online form to get business specific pricing.
Safe Pick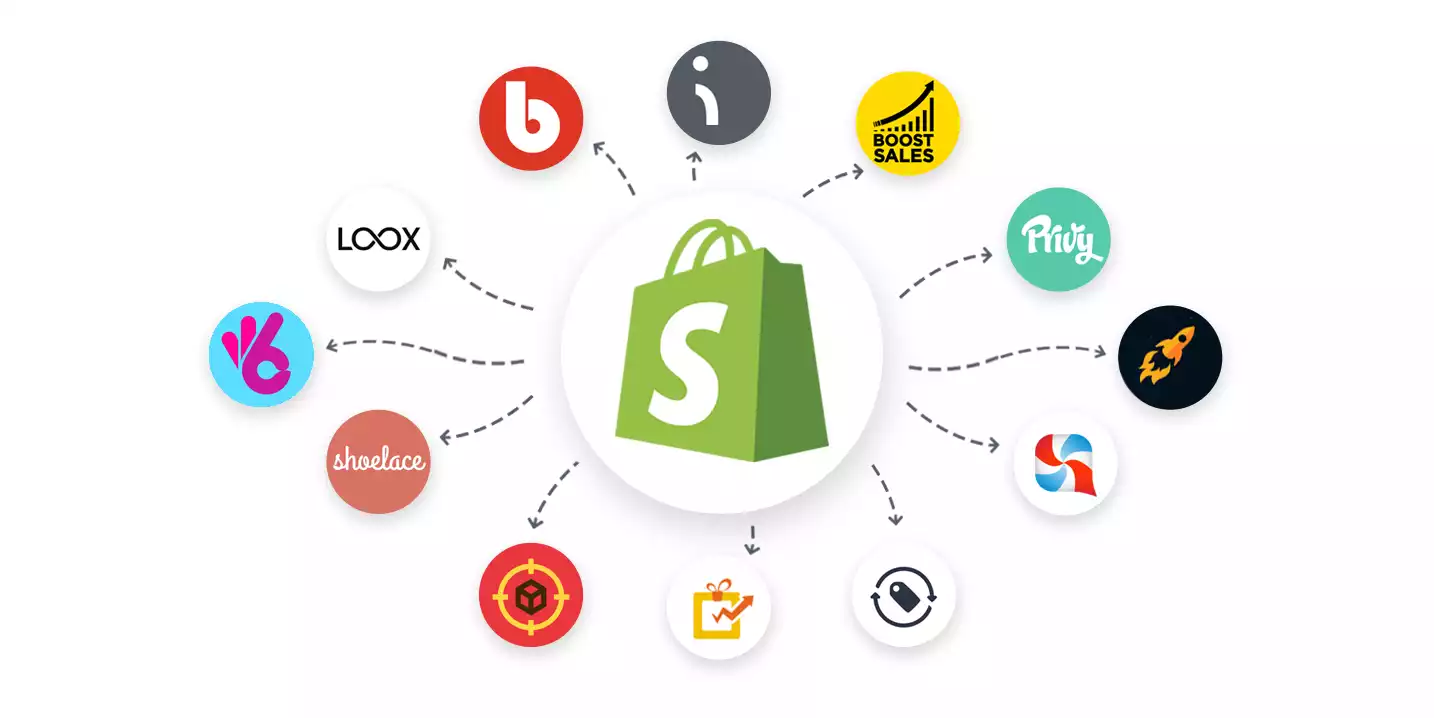 3dcart has 4 tier plans, Startup, Basic, Plus, and Pro. The monthly fees are $19, $29, $79, and $229 respectively.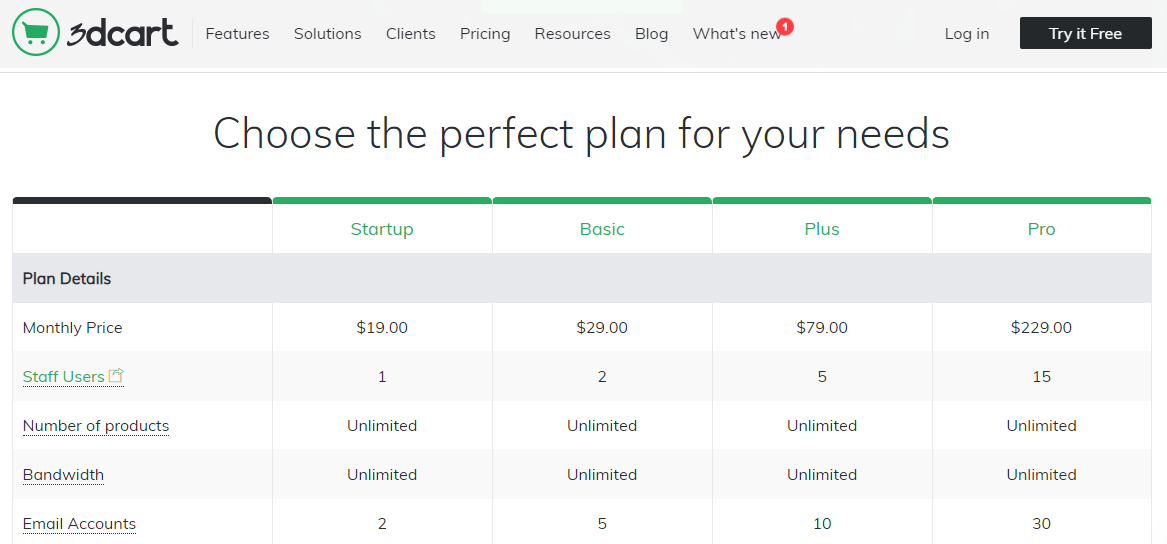 All 3dcart tiers feature unlimited products and bandwidth. The different tiers are differentiated by the number of staff users and email accounts.
The Startup tier includes 1 staff user and 2 email accounts. It is lacking in the general features, sales and marketing offerings.
Notably, you will not receive 24×7 phone support with the Startup tier. You will also have to forfeit the CRM, Returns RMA module, PO module, Product Q&A, Pre-orders, newsletters, loyalty programs and more.
The Basic tier includes 2 staff users and 5 email accounts. For only $10 more a month, it basically negates the Startup tier completely.
The Basic tier adds the CRM and Returns RMA module. It also includes eBay and Amazon integration. And if those features aren't enough to sway you, you should at least upgrade for the 24×7 phone support.
The Plus tier includes 5 staff users and 10 email accounts. Now we are starting to rack up a monthly bill. Only upgrade to Plus if your business is established and making a profit.
You will be able to use the PO module, Product Q&A, Customer Groups, and Product Q&A. You will also get access to a lot more marketing tools including make-an-offer, store credits, abandoned cart saver, email marketing newsletters, gift registry, and loyalty program.
Plus, the plan includes Facebook Dynamic Ads. If this already part of your marketing strategy, this can be a great way to integrate.
Another advantage of the Plus plan is you will receive a reduction in credit card rates from 3dcart's partners. Instead of the 2.9% (Startup and Basic), the fee goes down to 2.7%.
The Pro tier includes 15 staff users and 30 email accounts. At over $200 a month, this tier is only for growing businesses that are interested in automating sales and marketing systems.
The Pro tier is fully-featured with access to pre-orders, auto-ship recurring orders, and shipment delivery notifications. It also gives you the feature to add waiting lists and back-in-stock alerts and autoresponder campaigns.
It adds integration with Houzz and a sales rep module that can track commissions. You can payment process up to $1M in sales per year with credit card rates as low as 2.5%.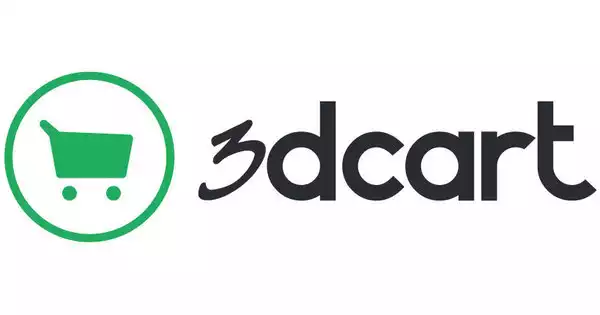 Free Trial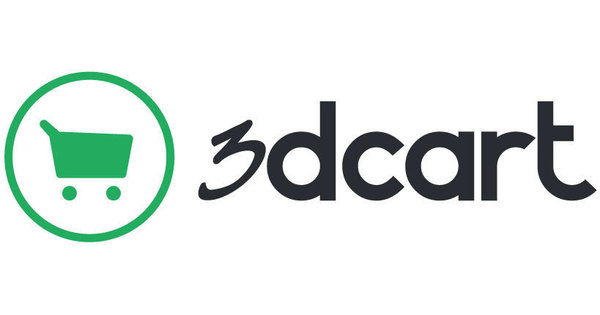 Shopify has a free 14-day trial, with no credit card required. You only pay when you launch your online store. You are free to check out all the features and dashboards without payment.
3dcart has a free 15-day trial, no credit card required. You can upgrade to a paid plan at the end of the trial. During the trial, you can use the platform with the exception of checkout, domain name, FTP access, and email newsletter automation.
3dcart also has a 30-day money-back guarantee, so there is no risk if you want to try their platform for longer than 15 days.
No Transaction Fees
There are no transaction fees as long as you use Shopify Payments. If you use your own payment processor, there will be fees from 0.5% to 2% based on which monthly plan you are subscribed to.
3dcart does not charge transaction fees. This applies to all tiers.
Shopify vs 3dcart Pros and Cons
Shopify pros:
Best rated eCommerce software
Outstanding 24/7 customer service
Sell on Facebook, website, blog or Shopify hosted site
Shopify cons:
Integrations can create additional cost
Transaction fees when using your own payment methods
Minimal free themes
Real-time shipping rates only available on higher-tier plans
No multi-lingual support
3dcart pros:
SEO prompts
POS/advanced inventory management
Custom SSL certificate on lower plans
200+ payment options
More features at a lower cost
Flexible revenue caps
3dcart cons:
More difficult to use than Shopify for the average store owner
Limited themes
No multi-lingual support
Inconsistent customer support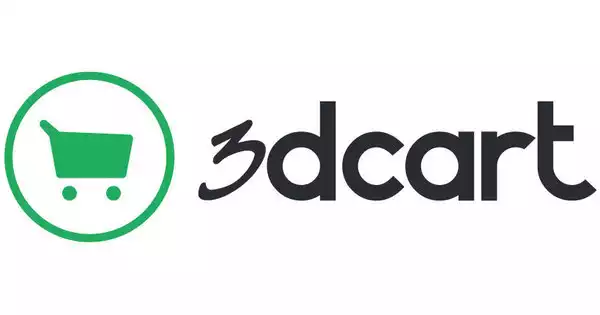 Frequently Asked Questions
Is 3dcart Free to use?
Even though both Shopify and 3dcart are not free to use, they do offer a two-week free trial to test their platforms if they are suited for your needs.
Can I extend my Shopify free trial?
Yes. If you want to extend your free trial you can write to their support before the trial actually ends and they will review your request and decide if your trial is eligible for being extended.
Do I need to have a website to sell on Shopify?
Yes. You can either connect and use an existing domain to Shopify or if you don't, however, you can create a new domain through Shopify and start building your store in no time.
Conclusion: Shopify or 3dcart?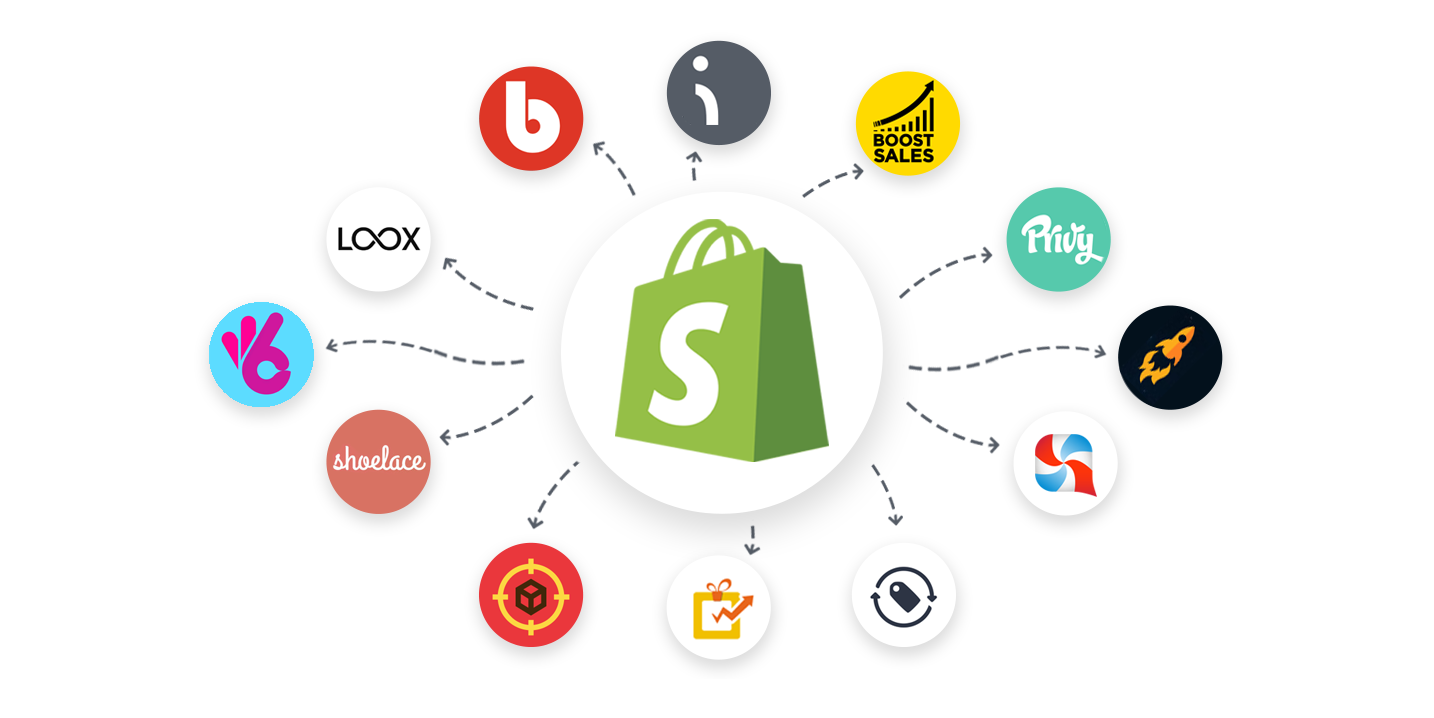 Both platforms have their pros and cons but essentially offer the same benefits. If you need an all-in-one system for your online shop, 3dcart can offer a user-friendly CRM and clean POS system for long-term inventory management. For the price, you will also get more features than Shopify.
However, Shopify is preferred for most users who seek a responsive, easy to use platform that simply gets the job done. It has a large library of templates so no matter what you are selling, you can find an appropriate look for your niche. The advanced SEO features will help build your website traffic and customer service will be there for all of your questions and concerns 24/7.
Although you might use fewer integrations with 3dcart, Shopify has an integration available for any task that you would like to automate or customer service aspect you would like to improve.
Sick of Endless Transaction Fees? If you are a larger store or plan to grow quickly, you can't take 3dcart's 200+ payment options without transaction fees for granted. In this case, sign up for 3dcart over Shopify.
We recommend giving Shopify and 3dcart a spin with their free trials.
Here are some other related articles you may be interested in: