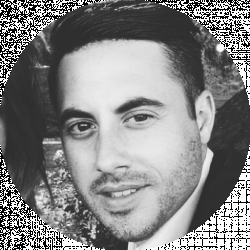 Latest posts by David Borgogni
(see all)
Last Updated on January 5, 2023 by Natalia Bickell
If you have been thinking about starting an online product based business, with either digital or physical products, then you will no doubt be looking for the perfect e-commerce solution to host your shop.
It's pretty intimidating being faced with so many choices because of course, you want to know that you are making the right decision.
No one wants to end up with a clunky website that's difficult to use and keeps going down, do they? Exactly. This Shopify review will help you decide whether or not Shopify is the right e-commerce platform for you.
Almost everyone has heard of Shopify, it is one of the biggest e-commerce platforms around, and it comes with everything you need to start and grow your business.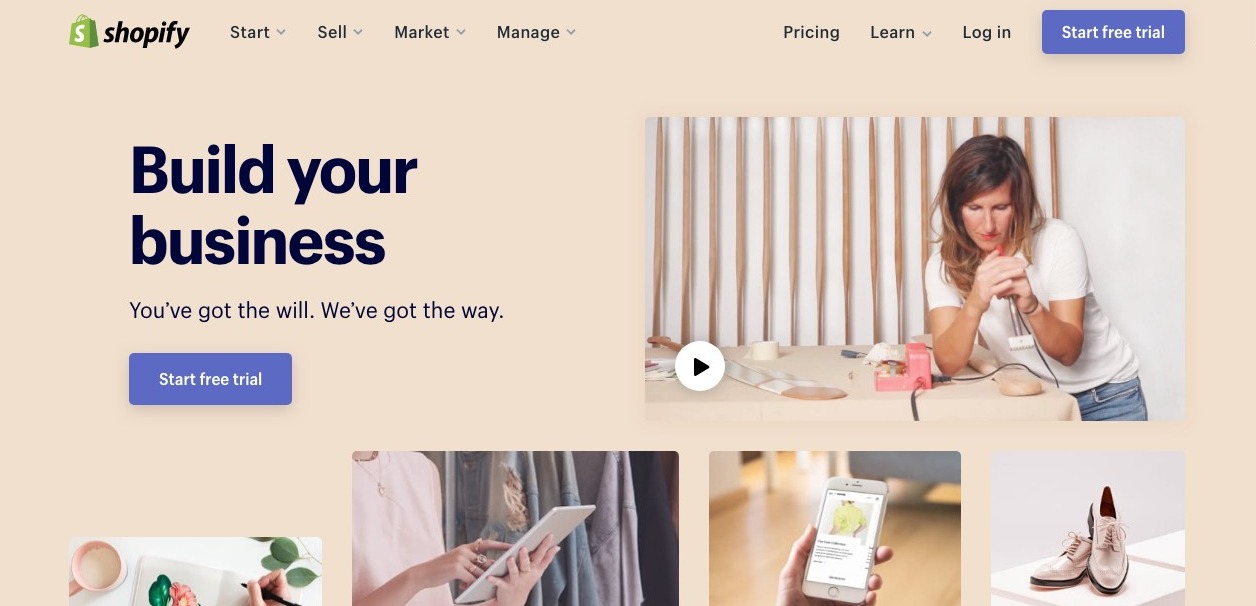 The main benefit of using e-commerce software like Shopify is that once you are signed up, you can add some content and products to your website, and be ready to go in a matter of hours if you wanted to.
The only thing you pay for is the monthly or yearly price to pay to use the software, and a premium template if you want one, which will save you a fair bit of money compared to paying thousands of dollars upfront to have a website custom built for you.
Today we are going to review the Shopify e-commerce platform to see if it really is the best e-commerce software out there. We will look at the features it offers, as well as the pros and cons of the software, security features, ease of use, and reliability to see if it lives up to the hype.
Let's dive in, shall we?
Safe Pick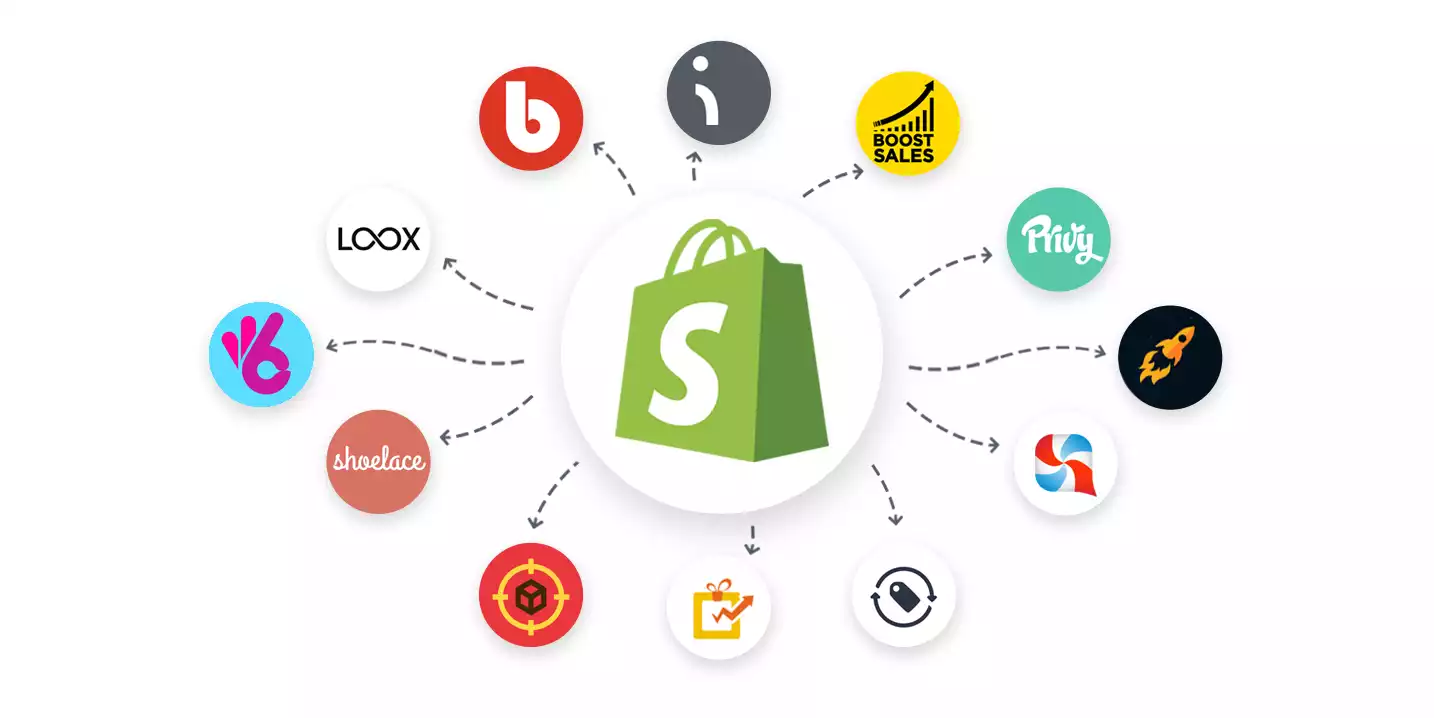 Why Go With Shopify?
The short answer is that Shopify IS the market leader, with 2000+ integrations and a one of a kind third party APP MARKETPLACE. Upsells, downsells, crossells, emails, triggers, reviews....theres an app for that with Shopify!
Try Shopify Free
We earn a commission if you click this link and make a purchase at no additional cost to you.
Why should you be using a premium e-commerce platform over the custom built website?
Before we start the main review we are just going to take a quick look at why you should be using a dedicated e-commerce platform to host your online shop.
For most businesses, the best option is to choose a readymade e-commerce platform, like Shopify, WooCommerce or Magento. These are all 'Software as a Service' (SaaS) tools, which means you don't own the software, but you pay a monthly fee to use it.
This is because the software already has all the features you could possibly need to run an online shop right out of the box, with none of the hassles. All you need to do is customize the theme, (or you can have a theme designed for you) and add your products, and you are ready to go.
If you have a custom website built from scratch it could take weeks or even months to build, so if you are a small to medium business selling your own products, then it's probably going to save you a lot of time and money to use an existing e-commerce platform for your business.
There are of course always exceptions to this. If you are a large company like Alibaba or Etsy with multiple vendors then you may need a custom built website to get exactly what you are looking for.
Shopify Review – What's So Great About Shopify Anyway?
Shopify is an all in one e-commerce website builder that lets absolutely anyone build and grow their own e-commerce store. You don't need to be 'good' with technology to be able to set up and manage a Shopify store, it's super easy!
You can use the Shopify software to sell your products in multiple places, such as on your main website, mobile site, in person at a brick and mortar store, at a pop-up shop, or on social media.
Shopify is cloud-based, so you can run your business from absolutely anywhere with an internet connection, and you never need to worry about upgrades or maintenance as Shopify takes care of all of that for you.
With Shopify you can manage your inventory, orders, shipping, and payments all in one place, ensuring your work process is streamlined and nothing gets forgotten.
One thing that is great about Shopify is that it has an 'abandoned checkout recovery' feature that is available on all 3 of the main plans. This tool can allow you to recover lost sales by sending follow up emails to anyone who didn't finish the checkout process after adding items to their cart. Abandoned checkouts are saved within Shopify for 3 months, so you can send a follow-up email sequence to the customer by using an app if you want to.
You can completely customize your Shopify store from the design to the domain name. If you already have your own domain name you can use it with your Shopify store, and if you don't already have one you can easily purchase one through Shopify.
The Shopify template store has both free and paid templates available for you to choose from, so you don't need to hire a web designer to make your site look amazing. The online store builder allows you to customize images, text, and colors to make it fit your brand perfectly, and there are loads of apps you can use for extra features like live chat, email newsletters, pop-ups, and more.
What Features Does Shopify Have?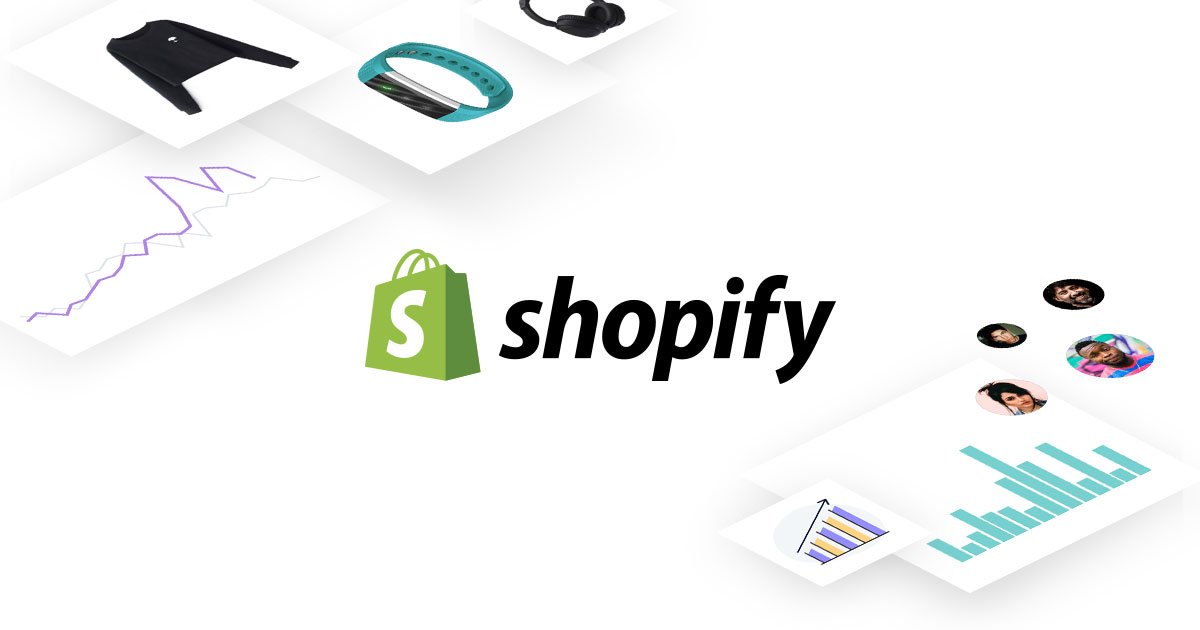 Shopify had loads of useful features, but here are some of the important ones that you will find will help you run your business effectively:
Over 70 professional themes
Mobile ready
Full blogging platform
Use your own domain name or buy a new one through Shopify
Cloud-based software
Free SSL certificate
100 payment gateways
Abandoned cart recovery
Customer profiles and accounts
Dropshipping
Refunds
Manage your store on the go with the Shopify smartphone app
Marketing and SEO Features
Sell on Facebook
Inventory management
Unlimited products
Unlimited bandwidth
Analytics and reporting
Email forwarding
247 support
Design – Shopify Themes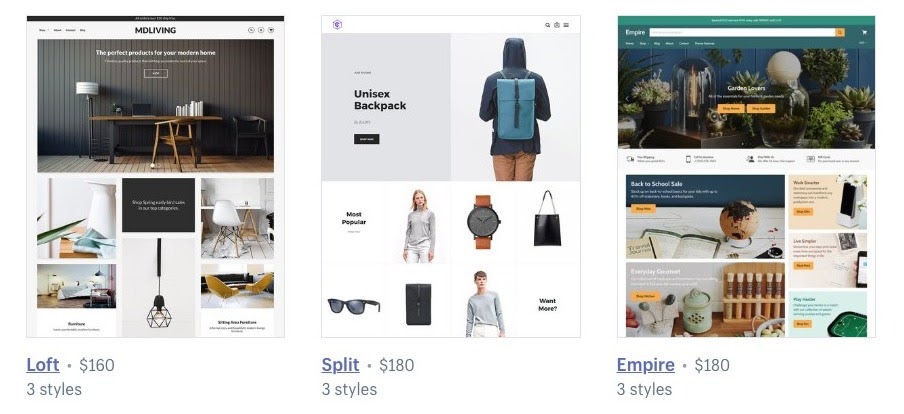 The Shopify theme store offers 10 free themes, which can be customized to suit your brand and business. If you want something else then there are 61 professional themes to choose from costing between $140 and $180.
There are themes suited to shops with small inventories, as well as themes to suit businesses with 1000's of products, so you will definitely be able to find one that suits your needs.
You can customize your Shopify theme by adding your own logo and images, as well as changing the colors and fonts. You can also add banners, slideshows, and change the layout of your homepage to make it look exactly the way you want it to.
If it's a completely custom design you are after then you have the option to have complete control of the HTML and CSS using Shopify's templating language, "Liquid". If that all sounds a bit scary then don't worry- you can talk to a 'Shopify Expert'. Shopify has a host of setup experts, designers, developers, marketers, photographers and 3D modeling experts in their directory which you can hire to help with anything you can't handle on your own.
What is Shopify PoS?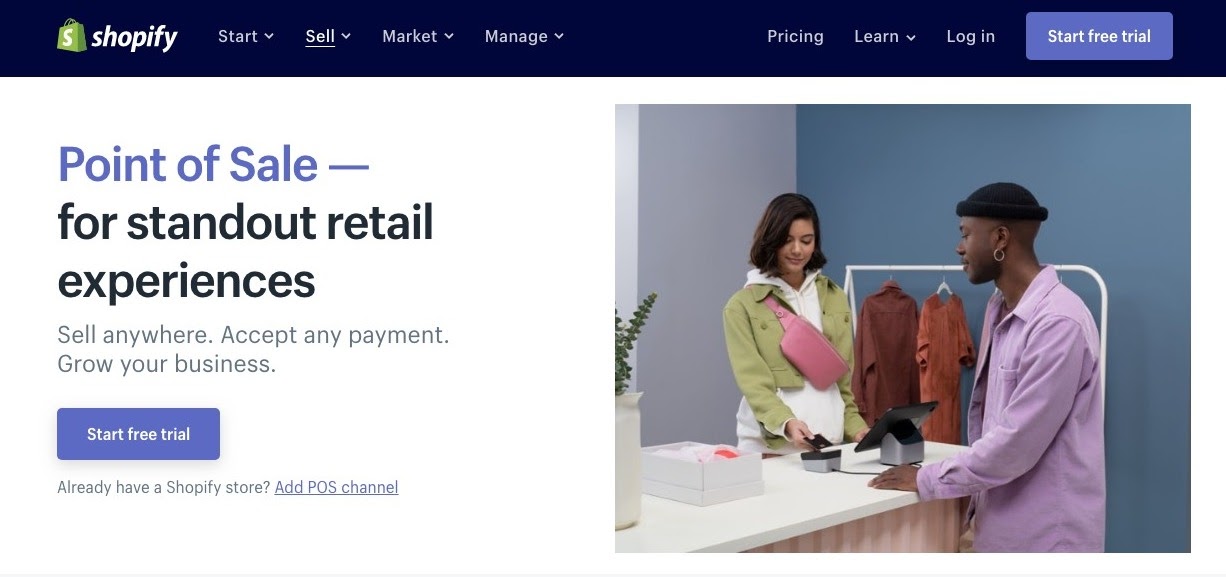 If you have a brick and mortar store, or also sell your products at market places or pop-up shops, then Shopify PoS (Point of Sale) is a great tool to have at your disposal. To put it simply, Shopify PoS allows you to take payment from your customers in person.
Shopify PoS is a separate plan from your main Shopify website and is billed monthly. There are three plans available depending on your needs, so whether you are just getting started and only making the occasional in-person sale, or you have two or more retail stores, there is a plan to suit you.
You can purchase various hardware to suit your needs such as a tap, chip and swipe card reader, Bluetooth printer, scanner, and cash drawer. The hardware is powered by the Shopify PoS app, so all you need is a phone or tablet to start making sales on the go.
Can You Have a Blog on Shopify?
You will be pleased to know that yes, you can have a blog on your Shopify website. Shopify comes with a built-in blog engine, so all you need to do is add your content and you are ready to go.
This is a really useful addition as we all know that blogging can improve your SEO and bring traffic to your website, which in turn can bring you more sales.
Which brings us to the next point…
Does Shopify Have Good SEO?
Shopify actually has excellent SEO features. An e-commerce store works slightly differently to a regular website or blog when it comes to SEO, and this is because getting a product to rank well is quite different from getting a page to rank well. Shopify is built with this in mind, which is why it's such a great solution for anyone wanting to start a product based business.
Here are a few of the SEO features Shopify offers:
Custom URL's
Headings and subheadings
All Shopify sites are mobile friendly
Canonical tags
Google analytics
301 redirects
Meta titles and meta descriptions are auto generated and can be edited
For all your other SEO needs, Shopify has a huge app store where you can find almost everything else you might need.
Safe Pick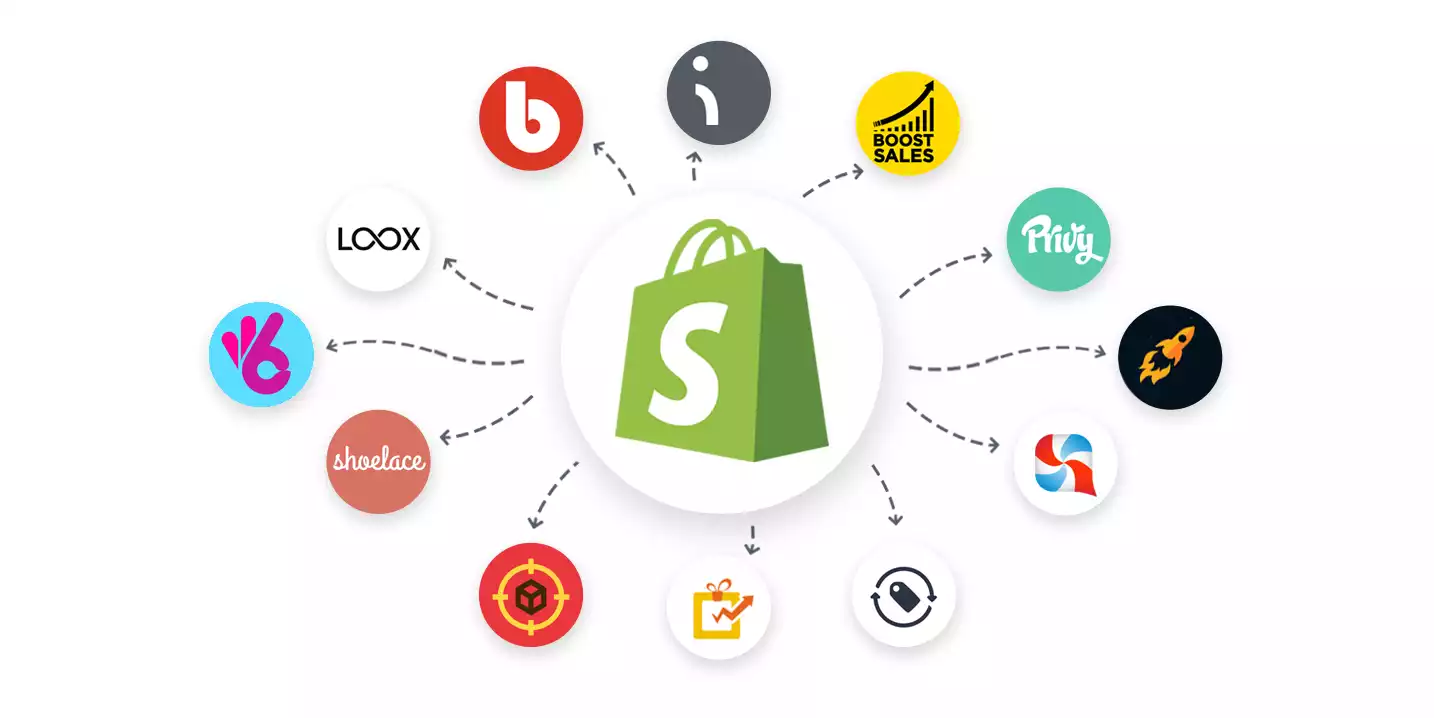 Why Go With Shopify?
The short answer is that Shopify IS the market leader, with 2000+ integrations and a one of a kind third party APP MARKETPLACE. Upsells, downsells, crossells, emails, triggers, reviews....theres an app for that with Shopify!
Try Shopify Free
We earn a commission if you click this link and make a purchase at no additional cost to you.
Reporting and Analytics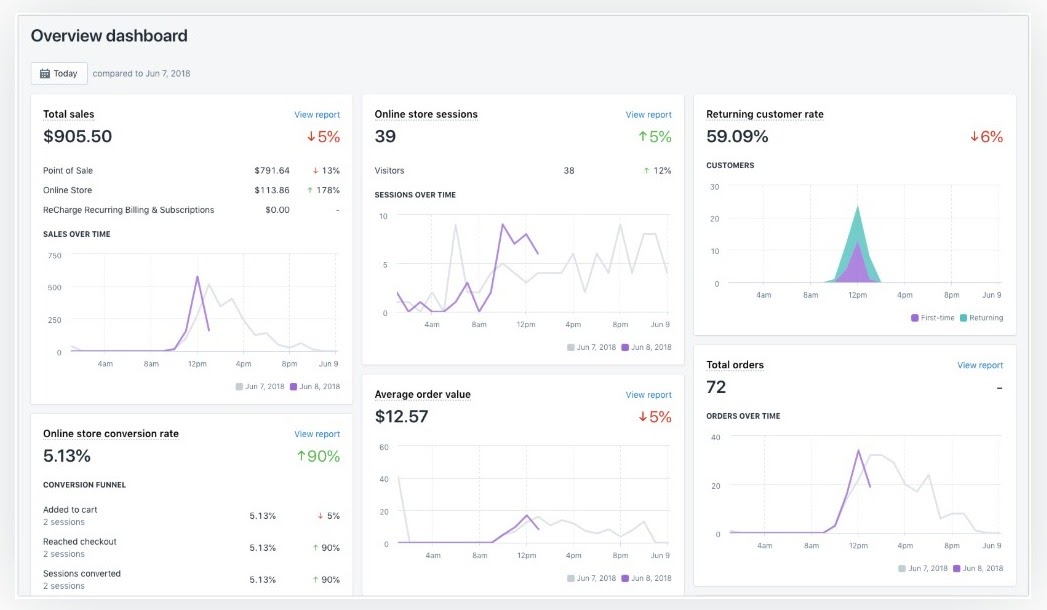 You can view analytics and reports for your store from the Overview dashboard, which gives you an 'at a glance' view of how your business is doing. As shown in the sample image of the Overview dashboard above, you can view reports for:
Total sales
Online store sessions
Returning customer rate
Online store conversion rate
Average order value
Total orders
By looking at these reports you can view trends over time, and make comparisons with sales from previous time periods. It also provides you with an insight into your customer's behavior and the overall performance of your online store.
Does Shopify Have Good Security?
Shopify takes security very seriously, and any potential threats can be reported through their dedicated HackerOne page.
Shopify also offers Fraud Protect for their online payments, which automatically protects orders so you don't have to manually check them all yourself and you can concentrate on fulfilling your orders.
How reliable is Shopify
According to Shopify, their uptime is 99.8%, which is pretty good, and their team works 24/7 to ensure as little downtime as possible to keep your store up and running.
Pricing

Shopify Pricing at time of writing (June 2019)
Shopify has 3 main pricing plans, Basic Shopify, Shopify, and Advanced Shopify. Let's take a look at what they include:
Basic Shopify
Basic Shopify is the first plan, which includes all the basics you need to start your business. It includes an online store that consists of your e-commerce store where you can sell unlimited products and a blog. It also allows you to sell through other sales channels with your Shopify account, such as social media and online marketplaces. Basic Shopify gives you two staff accounts and 24/7 support should you need it. It also offers manual order creation, discount codes, free SSL certificate, and abandoned cart recovery.
If you want to use Point of Sale, the basic plan allows you to use the Shopify POS app, offers hardware support, and lets you add third-party POS apps.
Shopify
The 'Shopify' plan offers everything that the 'Basic Shopify' plan offers, as well as allowing you to have up to 5 staff accounts, gift cards, and professional reports. It also offers register shifts and unlimited staff pins if you are using Shopify POS.
Advanced Shopify
The 'Advanced Shopify' plan is the most comprehensive which has more advanced features aimed at businesses that are ready to scale. This plan includes everything from the 'Basic Shopify' and 'Shopify' plans, as well as allowing you to have up to 15 staff accounts, and advanced report builder, and third-party calculated shipping rates.
So those are the three basic plans available on Shopify, but there are also two other options, Shopify Lite, which is just $9 per month and allows you to use Shopify payments to sell anywhere with the Shopify POS app. You can also use Shopify Lite to sell on a Facebook shop page, and through any website by using the Shopify 'Buy Button'.
There is also Shopify Plus, which is aimed at enterprise-grade business, who are selling a high volume of products. It's not possible to view pricing for Shopify Plus, but you can make an inquiry through the Shopify website for more information about this.
Shopify Payments

Shopify Payments for (L-R) Basic Shopify, Shopify & Advanced Shopify (June 2019)
Shopify payments allow you to accept credit card payments directly through Shopify, without the need to add in third-party payments.  Payments can be tracked at any time from your dashboard, and you will receive an email alert any time you receive new funds.
Shopify payments are only available in the following countries:
Australia
Canada
Germany
Hong Kong SAR China
Ireland
Japan
The Netherlands
New Zealand
Singapore
Spain
United Kingdom
United States
However, if the Country your business operates from is not on this list then you can use a third party payment gateway like PayPal instead.
Pros and Cons of Shopify
Pros
Very good value
Good SEO features designed specifically for e-commerce
Abandoned cart recovery
Easy to use
Free templates
Offers a 14-day free trial
Sell through social media
PoS available
Manage your store on the go with the Shopify app
Cons
Some SEO features are reliant on apps
More difficult to sell customizable products
You need to install an app to enable digital downloads
Shopify payments only work in certain countries, so you will need to install another payment gateway if you want to sell to a country that isn't available
Transaction fees on third-party payment gateways
Conclusion: Why Choosing Shopify is the Best Decision You Will Make for Your Business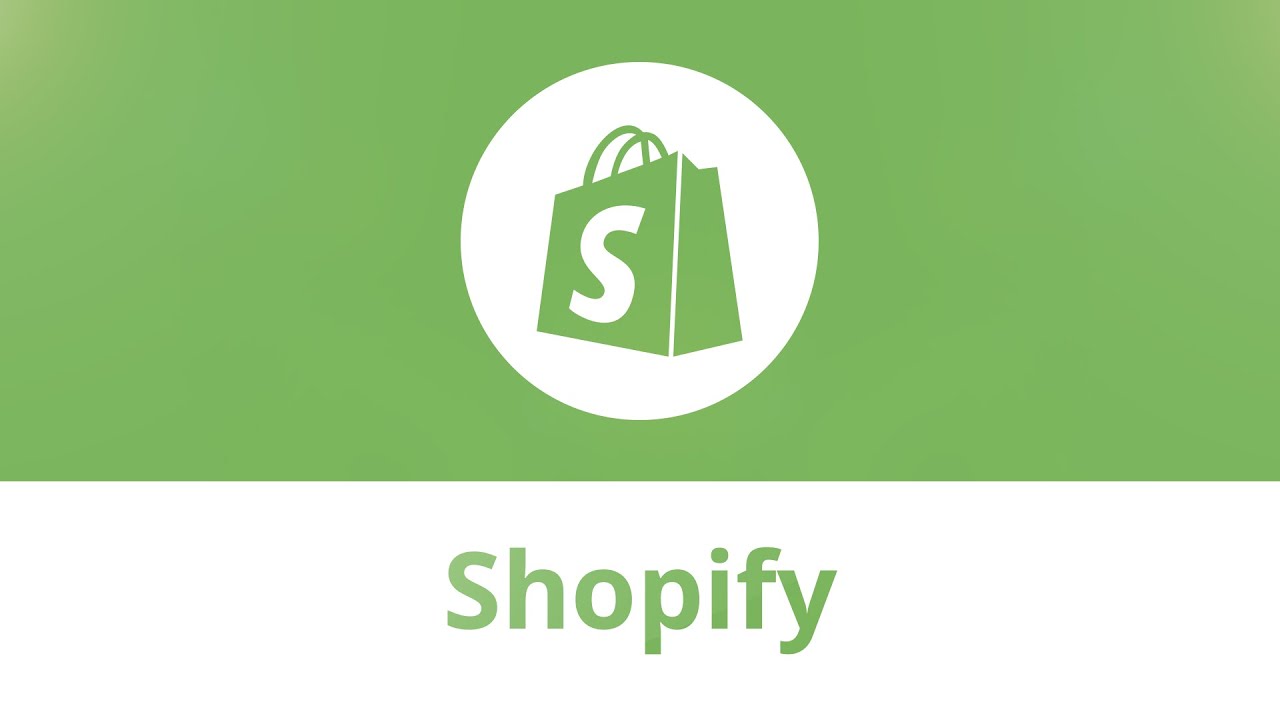 It's already well known that Shopify is one of the best e-commerce platforms out there, and we would definitely recommend it as the perfect tool to build your online e-commerce business with. Using Shopify will take all (ok, well *most*) of the stress out of running an e-commerce business by handling all of the techs for you, leaving you to worry about other things such as marketing your business and adding new inventory.
With Shopify, there really is no need for you to pay a web developer if you don't want to, which could potentially save you thousands of dollars while you are starting your business. You can design your website yourself using Shopify's intuitive and easy to use website builder.
Since Shopify is designed with SEO for e-commerce specifically in mind, SEO is another thing that you won't need to worry about. There are loads of handy apps available to help you boost your SEO as well.
Safe Pick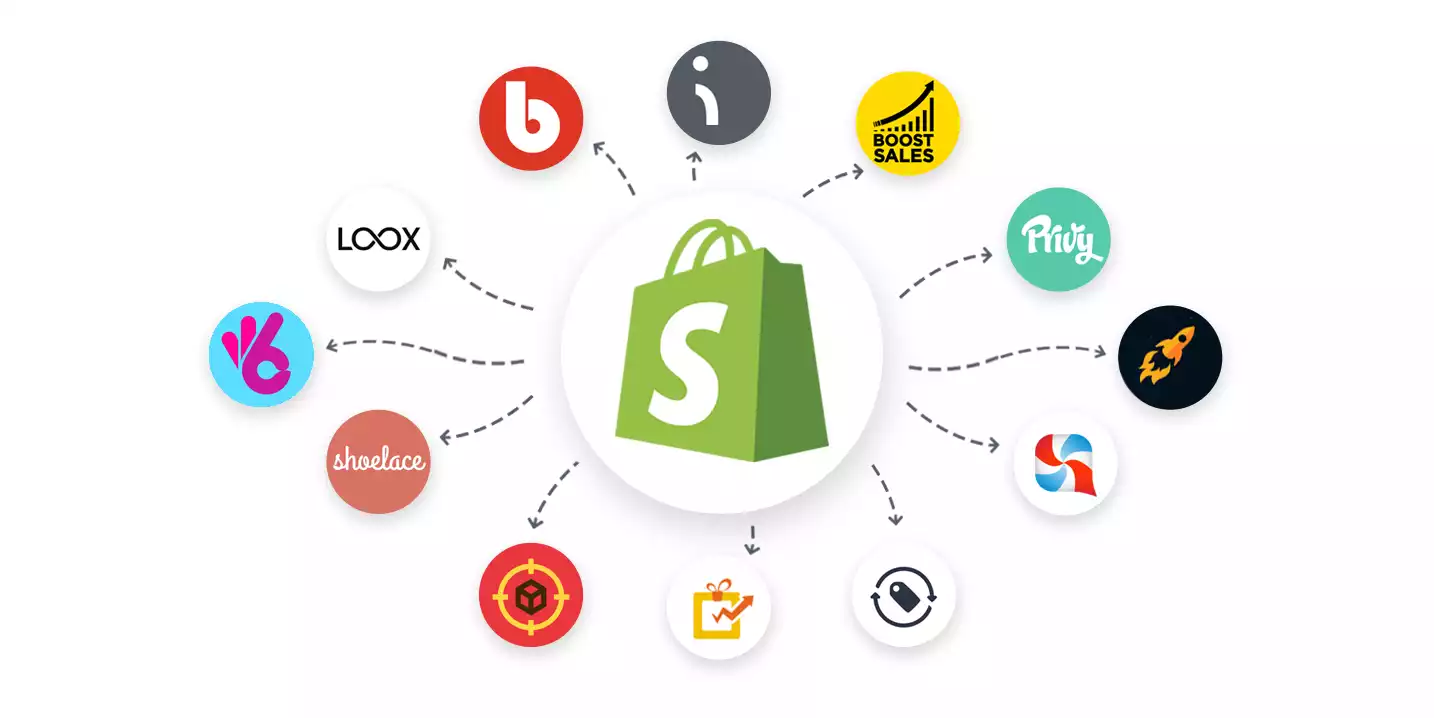 Why Go With Shopify?
The short answer is that Shopify IS the market leader, with 2000+ integrations and a one of a kind third party APP MARKETPLACE. Upsells, downsells, crossells, emails, triggers, reviews....theres an app for that with Shopify!
Try Shopify Free
We earn a commission if you click this link and make a purchase at no additional cost to you.
If you are planning on selling in person, whether it's at craft fairs, pop up shops, or your own brick and mortar store, then Shopify POS is the perfect solution for you. All you need is the Shopify POS app and you can start selling in person, from anywhere you like!
The pricing for Shopify is excellent value, with a flat monthly fee which includes everything you need to start and grow your business, as well as 24/7 support. The Basic Shopify plan is just $29 per month, which is less than you would pay for a daily cup of coffee.
If you are thinking of starting an e-commerce business, then we strongly recommend you choose Shopify to build and grow your business with. We're confident you won't regret it!
More E-Commerce Platforms
Shopify FAQ's
Can you use Shopify for dropshipping?
Yes, Shopify works with a number of apps such as Oberlo that allow you to run a dropshipping business.
Is there a free plan available on Shopify?
No, unfortunately, Shopify does not have a free plan available, but there is a free 14-day trial so you can give it a try to see if you like it before you sign up for one of the monthly plans.
What countries can I use Shopify in?
You can use Shopify in nearly every country in the world. Shopify payments only work in certain countries, but if it's unavailable in your country you can add a third party payment gateway like PayPal to receive payments.
What languages does Shopify support?
The admin area of your Shopify store is available in the following languages: Dutch, English, French, German, Italian, Japanese, Portuguese, Simplified Chinese, Spanish, and Traditional Chinese. The customer-facing side of your store can be written in any language, as long as the theme you are using supports it.
Can I use my own domain name for my Shopify store?
Yes, you can! If you already have an existing domain name it can be connected to your Shopify store. If you don't already have a domain name you can purchase one through Shopify.
What do I need to do to start a business with Shopify?
All you need to do is sign up for a plan with Shopify, either the lite plan, or one of the main plans (Basic Shopify, Shopify or Advanced Shopify) and a product to sell, and you can get started. You can choose either a free theme or a professional theme and customize it for your brand. Once you have uploaded your products are ready to sell! If you don't have any products yet then drop shipping could be a great option for you.
What is dropshipping? How does it work with Shopify?
Drop shipping is a method of selling where you don't need to have any inventory. This is perfect if you are traveling or don't have much storage space for inventory. You list a product made by someone else on your website, and when it sells you order it from the maker or manufacturer and have it shipped directly to the customer. The Customer pays you more than you pay for the product from the manufacturer so you make a tidy profit. Shopify allows you to automate the whole process, by using the Oberlo app, which even finds your products to sell.
You might also be interested: