Are you struggling to reduce shopping cart abandonment rates? If this is the case, then perhaps it is time to consider using a new platform to build your shopping carts. In our SamCart vs ThriveCart comparison, you will learn about several key differences, such as features, support and price points. But first, here are some general statistics to help put things into perspective.
The landscape of the retail industry has changed significantly with the emergence of online shopping. In fact, 88% of people who choose to buy products from eStores instead of brick and mortar stores say they choose to do so because they can shop whenever they want. Even so, the average shopping cart abandonment rate is a whopping 67.91% in 2019.
These statistics show how important it is to make the process of purchasing an item from your eStore as straightforward as it can possibly be. In our SamCart vs ThriveCart comparison, we are going to take you through all of the most important features of each of these shopping card builders offer, and help you determine which one you should use to create checkout pages that boost your conversion rates.
Shopping cart
3rd Party integrations
Plans
SamCart
Easy to use, but doesn't offer a two-step cart option.
Integrates with MailChimp or other smaller email marketing tools.
- Pro: $99 per month
- Premium: $199 per month

ThriveCart
Let's you build a two-step, modal or embeddable shopping cart.
Compatible with almost any email marketing tool, ApplePay, GooglePay and Authorize.net
$595 one-time payment.

A quick look at the list of ThriveCart's and SamCart's features will reveal more than just a few similarities. Pinpointing the differences between these two shopping cart builders, however, could be a bit more complicated, especially if you don't have a lot of experience with similar platforms.
Knowing which tools you are going to need in order to boost the revenue stream, your eStore is generating, can prove to be a crucial step in your efforts to run a successful online business.
Even though the differences between these two platforms can seem minuscule, each additional feature can make your shopping carts more effective or determine how easy it is to track the performance of new shopping carts you build.
Let's take a look at some of the biggest differences between ThriveCart and SamCart:
Main Differences Between ThriveCart vs SamCart
The main differences between ThriveCart vs SamCart are:
ThriveCart can be purchased for a one-time fee, whereas SamCart requires a monthly fee
ThriveCart allows you to create two-step carts, whereas SamCart doesn't
ThriveCart offers fewer checkout template options, whereas SamCart offers more checkout template options
ThriveCart has ApplePay and GooglePay options available, whereas SamCart doesn't
ThriveCart lets you collect sales tax from your customers, whereas SamCart doesn't
ThriveCart allows you to integrate more than one autoresponder service at a time, whereas SamCart doesn't
ThriveCart platform is updated more frequently, whereas SamCart platform is updated less frequently
ThriveCart funnel building tools are more difficult to use, whereas SamCart's sales funnel building tools are easier to use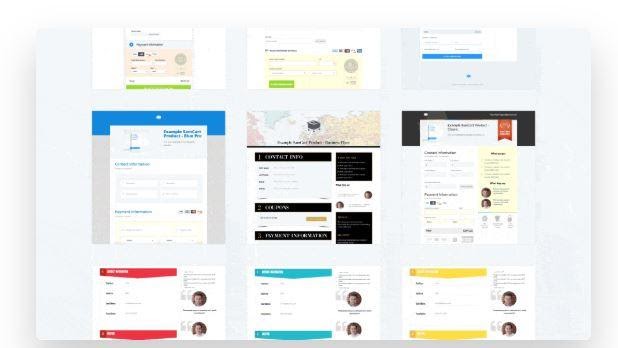 Despite being older of the two platforms, SamCart still lacks some of the features that are available on ThriveCart. So, if you are looking for a shopping cart builder that provides mobile payment options and allows you to add videos to checkout pages, then ThriveCart is a better choice.
How can ThriveCart and SamCart help you run a more successful eStore?
In the world of online retail, every detail matters, regardless of how insignificant it may seem. Building product and sales page that simplify the process of purchasing an item from your eStore can have a considerable impact on the revenue streams your online business is generating. As many as 26% of customers say that they abandon shopping carts because the checkout process was either too complicated or too time-consuming.
SamCart and ThriveCart platforms offer a plethora of ways to generate more profits by simply reducing the amount of time it takes to purchase an item from your eStore. In addition, both platforms offer a variety of checkout templates and enable you to create as many shopping carts as you want.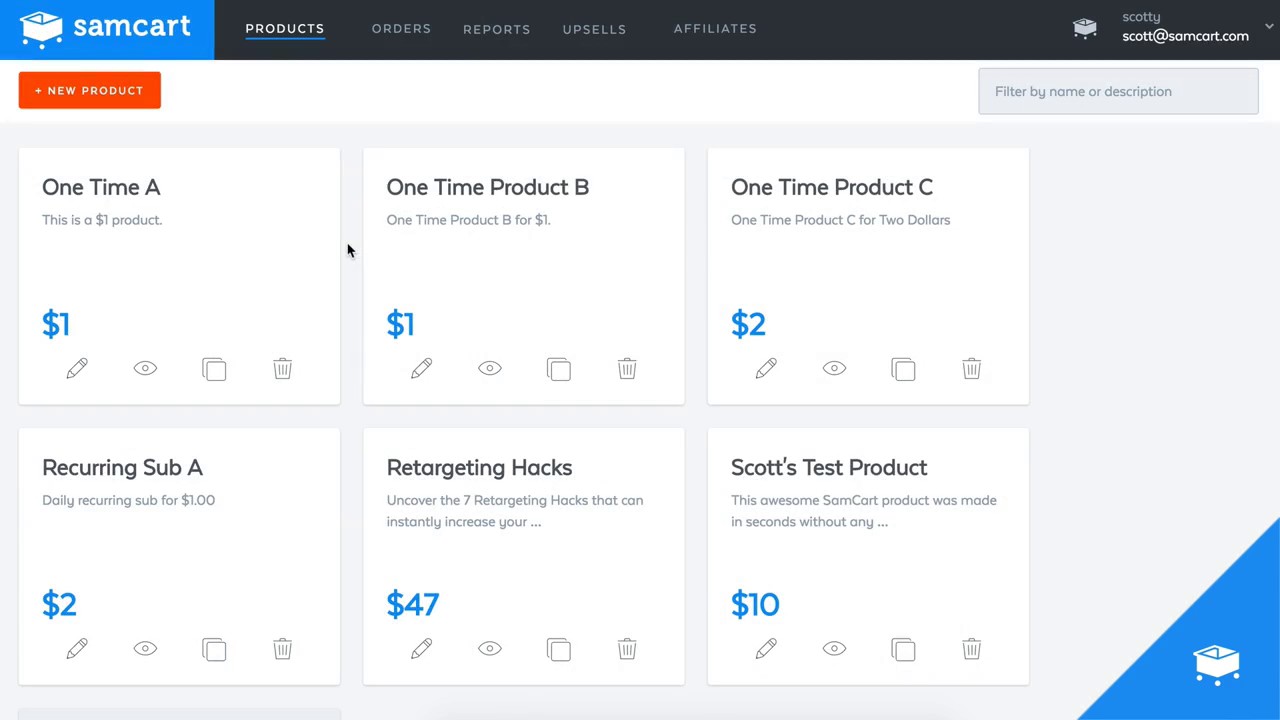 Furthermore, you can include order bumps, 1-click upsells in all checkout pages you build with ThriveCart and SamCart. Besides, a remarkably fast shopping cart setup process, each of these platforms provides an abundance of tools that can help you run your eStore more efficiently. Offering refunds, managing your sales team or creating a coupon code are just a few features ThriveCart and SamCart offer that can help you generate more sales.
The fact that both of these shopping cart software products provide such a broad spectrum of tools makes choosing one over the other a bit difficult. Make sure to check out our ThriveCart Review and SamCart Review to find out more about these shopping cart builders.
What can you use ThriveCart and SamCart for, besides building shopping carts?
Setting up a new checkout page with Thrive Cart or SamCart won't take much more than a few minutes of your time. However, you can't really know how a shopping cart you created is going to perform once it goes live. That's why both of these platforms offer the A/B split testing option that enables you to know which version of the shopping cart generates more sales.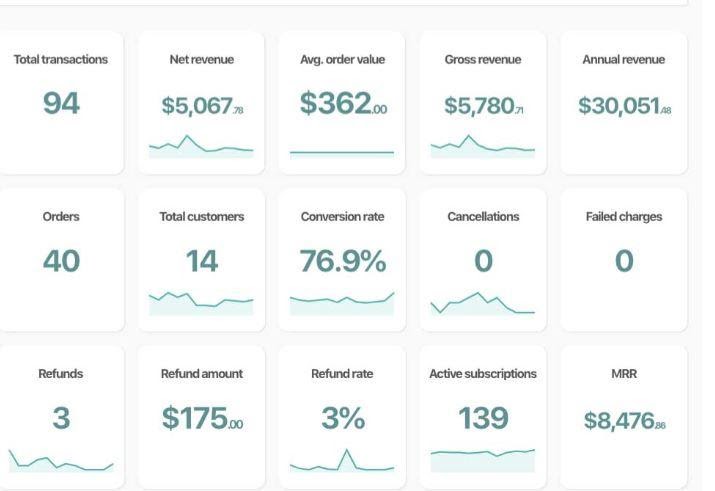 ThriveCart and SamCart's dashboards grant you quick access to all of the most important metrics, like refund rates, conversions or views. Moreover, either of these platforms lets you create detailed weekly or monthly reports you can present to your clients or your business associates.
In addition, by managing subscriptions, tracking links or using the dunning options, you can improve the quality of the services you provide. ThriveCart and SamCart also enable you to build high-converting sales funnels that guide your customers through each step of the process of making a purchase.
ThriveCart and SamCart don't provide all the tools you are going to need to manage an eStore. Integrating either of these platforms with eCommerce platforms, CRO tools or autoresponder software is easy, which enables you to manage your online store more efficiently.
Do shopping carts built with ThriveCart and SamCart actually improve the conversion rates?
Providing a great shopping experience to each new visitor of your eStore is probably the best way to turn one-time buyers into recurring customers. SamCart and ThriveCart allow you to customize each checkout page you create by adding the logo of your brand, uploading the photos of the product for which you are creating a shopping cart or include testimonials from some of your clients.
Both platforms can also be used to create shopping carts that offer:
Order bumps
Upsells
Subscriptions
Coupon Code
Free and paid trials
You can only build two-step, modal or embeddable checkout with ThriveCart, which is why SamCart isn't your best option if you are looking for a platform you can use to set up different types of shopping carts.
Even so, the checkout pages built with either of these platforms can improve your conversion rates substantially. ThriveCart is a more reliable choice for entrepreneurs because it grants them more freedom during the process of building a new cart.
Conversion rates don't only depend on the quality of checkout pages, so you shouldn't expect too much from ThriveCart or SmartCart if you don't have a viable conversion rate optimization strategy.
Which pricing plans do ThriveCart and SamCart offer?
Neither of these two shopping cart builders has a free version, although SamCart does offer a 14-day free trial so that you can try out the software and decide if it is the right choice for you. There is no trial period on ThriveCart, but you only have to make a one-time payment to start using this web-based software product. In order to join the ThriveCart you only have to pay a $595 fee, although you'll also have to apply for the ThriveCart affiliate program.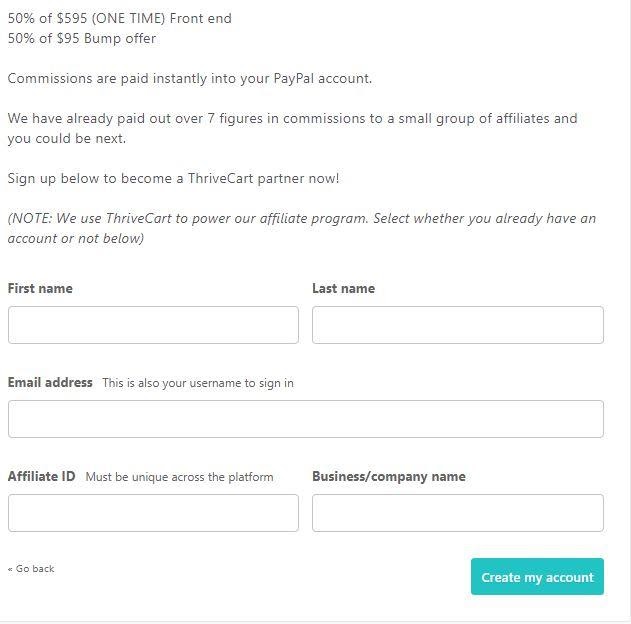 SamCart platform lets you choose between Pro and Premium subscription plans, but the Premium plan offers only a handful of options that are not available within the Pro pricing plan. Both pricing options include:
Checkout templates
Coupons
Payment processing
Popup Checkout
Integrations
The Pro subscription plan can be acquired for $99 per month, which is a great option if you don't want to invest in a shopping cart builder upfront. The Premium plan that costs $199 per month, but its price is a bit steep, since purchasing this subscription model will only grant you access to the following features:
The subscription saver
Affiliate center
Support and training materials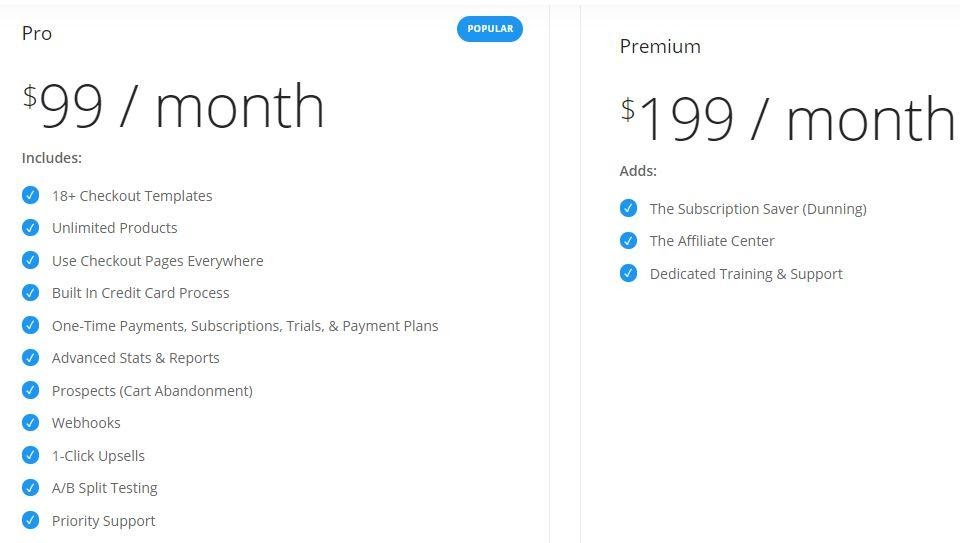 Choosing ThriveCart over SamCart can prove to be a wise decision if you need a shopping cart builder you intend on using over a prolonged period of time since the amount of money you'll have to spend each month just to have access to all of the SamCart's features can burn a hole in your budget.
ThriveCart vs SamCart Comparison: How to know which platform to choose
$4.6 trillion worth of merchandise is abandoned each year on eStores, while only 2.8% of eStore visitors actually make a purchase. To make matters worse, more than 35% of online transactions are canceled due to registration prompts. These numbers indicate how important it is to provide an enjoyable shopping experience to your customers since even a slight complication can cause them to abandon a shopping cart.
Building a new checkout page with Thrive Cart or SamCart doesn't require you to have any previous coding or web design experience. That's what makes these shopping cart builders so appealing to entrepreneurs who want to set up high-converting carts effortlessly.

Besides enabling you to add 1-click bump offers and 1-click up upsells ThriveCart also lets you build different types of shopping carts. Despite offering a broader range of shopping cart templates, SamCart lacks some important features that can be found on ThriveCart. Here are a few more options you won't be able to use if you opt for SamCart:
Digital Sales tax
Link tracking
Predicted sales
Mobile payment options
In addition, you have to purchase SamCart's Premium subscription plan if you want to gain access to the platform's dunning features or its Affiliate Center. This means that you have to spend $199 each month on subscription to SamCart, while you can get a much more versatile set of shopping cart building tools on ThriveCart for a $595 one-time payment.
Even though you can keep track of how each cart you build is performing or create reports with either of these platforms, it is easier to monitor the metrics your checkout pages generate from the ThriveCart's Dashboard. That's why you should choose SamCart over ThriveCart only if you don't need the access to advanced analytics tools.
Exploring ThriveCart's and SamCart's Shopping Cart Building Capabilities
Building a new checkout page with ThriveCart or SamCart requires a minimum amount of effort since you just have to select a template you like and then customize it. The SamCart's template library contains nearly twenty templates, while there are only four available templates on ThriveCart.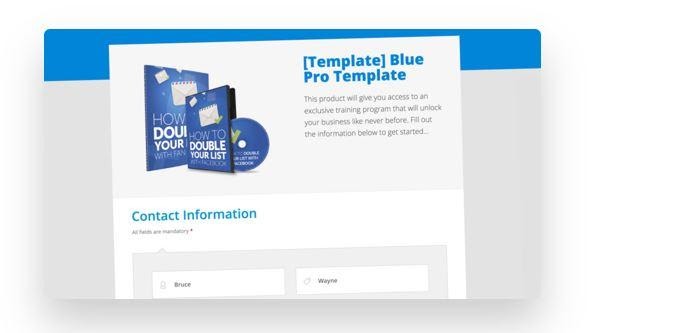 Even though it is possible to embed links to videos into the shopping carts you build with SamCart, creating a video cart with ThriveCart is a much more straightforward process. Additionally, you can use both of these platforms to build shopping carts that offer:
1-click upsells
Subscriptions
Trial offers
Order bumps
Coupons
Payment plans

The design of ThriveCart's templates can look a bit outdated when compared to those available on SamCart, but they are equally effective when it comes to boosting the conversion rates. You can add logos and all other promotional material to checkout pages you build with SamCart or ThriveCart in just a few clicks or customize your carts by adding testimonials.
SamCart outperforms ThriveCart in this category, simply because it provides a better selection of checkout templates, even though creating a shopping cart with either of these platforms is a process anyone can complete in a couple of minutes.
Does ThriveCart offer more integration options than SamCart?
SamCart and ThriveCart both support integrations through Zapier, which enables you to integrate these shopping cart builders with more than seven hundred different applications. Moreover, each platform has a plethora of built-in integration options that are divided into several categories. The SamCart's integrations options are organized into the following categories:
Email
Marketing automation
Membership platform
Page Builders
Payment providers
Other

For instance, you can integrate SamCart with ActiveCampaign, MailChimp or HubSpot marketing automation, and email marketing services, without having to use Zapier. The integration options that SamCart provides seem limited when they are compared to those available on ThriveCart. You can find the following categories of integration options on ThriveCart:
Notification platforms
Webinar platforms
Autoresponders
Payment processors
Fulfillment services
Membership platform
ThriveCart offers a wider selection of integration options, which enables you to choose an email marketing tool or an autoresponder you like using the most. Keep in mind that you can only integrate SamCart with one autoresponder at the time, while the number of autoresponders you can connect to ThriveCart is not limited. However, going through each of the SamCart's and ThriveCart's integration features will help you decide which platform is better suited for your needs.
Which payment methods do SamCart and ThriveCart support?
Integrating SamCart with Apple Pay or Google Pay payment processors is not possible at the moment, so the visitors of your eStore won't be able to purchase items from their mobile devices. In fact, you can only integrate SamCart with Stripe or PayPal payment processors.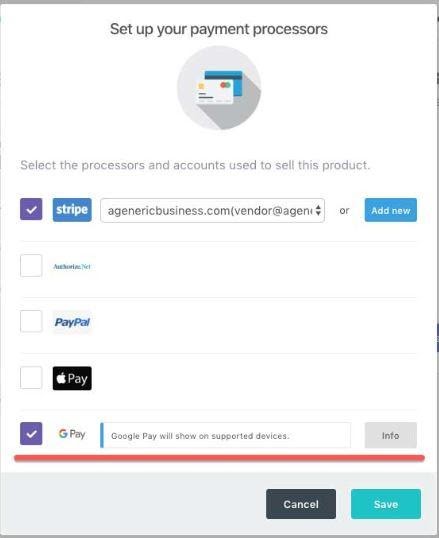 ThriveCart lets you integrate checkout pages with following payment processors:
Apple Pay
Google Pay
Stripe
Authorize.net
PayPal
Building mobile-optimized shopping carts are becoming increasingly important because more than 1.2 billion people use Smartphones to browse and shop on the Internet. Integrating ThriveCart with any of the popular payment processors can help you make the process of purchasing a physical product, digital product, or services from your eStore easier and give a boost to your revenue streams.
Payment integrations shouldn't be your only reason to choose ThriveCart over SamCart, especially if you only want to integrate your shopping carts with PayPal. Before you opt for one platform or the other you should make sure that it integrates seamlessly with all the apps and services you need to run your eStore.
Managing affiliates with ThriveCart and SamCart
ThriveCart and SamCart provide an easy way to manage affiliates through which you promote or sell the products from your eStore. The SamCart's Affiliate Center that enables you to:
Create Affiliate Signup pages
Accept new affiliates automatically
Generate a private affiliate link
Handle affiliate payouts
Purchasing the Premium subscription model is necessary if you want to gain access to the SamCart's Affiliate Center. Offering an affiliate program through ThriveCart is a more attractive option if you want to:
Choose between fixed fee or percentage sale commission types
Customize product and recurring commissions
Manage bump offer commissions
Choose how each ThriveCart affiliate is going to be paid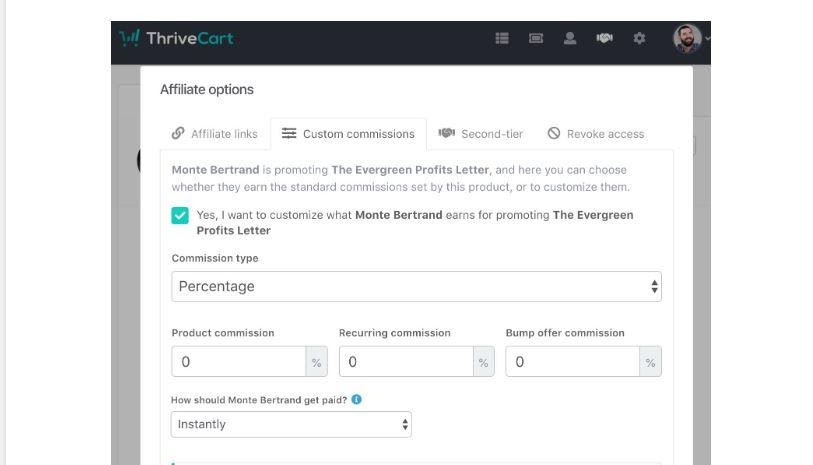 Moreover, you can monitor the performance of your affiliates from the ThriveCart's Dashboard, where you can see the net commissions, clicks, transactions or gross sales statistics an affiliate is generating. The Products tab on the Dashboard lets you track a product's performance and create an affiliate link with tracking IDs if you want to find out which of the links are the most profitable or acquire accurate data on user interaction.
Managing a network of affiliates with ThriveCart or SamCart can save you a lot of time, but the ThiveCart option simply offers more advanced tools that enable you to know how well your affiliates are performing at all times. In case you are running a small affiliate program, then choosing SamCart can be a great option for you, but you should make sure that this shopping cart builder offers all the tools you're going to need to manage your affiliates before your purchase the Premium subscription model.
Keeping track of the metrics with SamCart and TriveCart
It can hardly be stressed enough how important it is to monitor the performance of each new shopping cart you build with ThriveCart or SamCart. Both platforms allow you to run A/B split tests by creating slightly different versions of the same checkout page and comparing which one generates more traffic.
Once your shopping cart goes public you can keep track of all the most relevant statistics from the Dashboard on either of these platforms. You can monitor the following metrics from the ThirveCart's dashboard:
Total transactions
Net Revenue
Average order value
The annual revenue
Conversion rate
Active subscriptions
Refund rate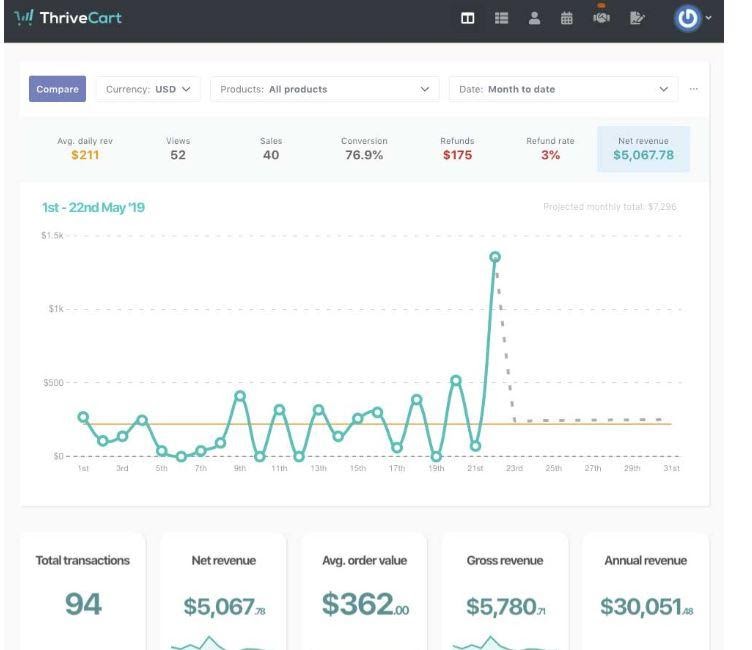 SamCart's dashboard allows you to monitor nearly all of the metrics you can track on ThriveCart, although less efficiently. Creating reports you can present to your clients with either of these platforms won't take much more than a few moments of your time.
However, you won't be able to calculate the sales tax or customize your dashboard with SamCart. Both platforms can be integrated with Google Analytics if you want to keep track of the stats your checkout pages are generating with a professional web analytics service.
Pros and Cons
ThriveCart
| | |
| --- | --- |
| Pros | Cons |
| Quick setup of different types of shopping carts | Poor selection of shopping cart templates |
| Powerful ThriveCart integrations | There is no free trial period |
| Lets you collect back end sales tax | No drag and drop customization |
| Can be integrated with multiple autoresponders at the same time | ThriveCart is still a relatively new shopping cart builder that faces fierce competition |
| Supports mobile payment options |   |
| Regular updates |   |
| Offers a broad range of affiliate platform program tools |   |
| Excellent customer support |   |
SamCart
| | |
| --- | --- |
| Pros | Cons |
| Offers more than twenty checkout templates | Compatible with just two payment processors |
| Adding order bump or upsells to shopping carts is easy | Integration options could be better |
| No previous coding experience required to build a checkout page with SamCart | More expensive than its competitors |
| Quick and simple sales funnels setup | Modest analytic tools |
| Lets its users create payment plans, subscriptions |   |
| A 14-day free trial is available |   |
| Provides dunning options |   |
| The number of shopping carts you can build with SamCart is not limited |   |
Frequently asked questions
Is there a free version of ThriveCart?
No, at the moment you can only become a member of ThriveCart community by joining the affiliate platform program and paying a one-time fee.
How many checkout designs are available on ThriveCart?
Currently, there are only four checkout designs on ThriveCart, but this may change in the future, as more checkout designs become available with new updates.
How many membership platforms can I integrate with ThriveCart?
ThriveCart doesn't limit the number of the membership platforms you can integrate with and it offers native integration with Digital Access Pass, OptimizeMember, Teachable, WishList Member and MemberMouse platforms.
Can I clone a product?
To clone a product on ThriveCart you just have to click on the Clone button next to the product you want to clone.
Which marketing tools does SamCart offer?
Order bumps or 1-click upsells allow your clients to purchase multiple products from the same shopping cart. You can also use SamCart to offer subscriptions or different payment options to your clients.
Does SamCart integrate with a different payment processor?
PayPal and Stripe are the only payment processor options that can be directly integrated with SamCart.
Can I build sales funnels with SamCart?
Creating a sales funnel with SamCart is an intuitive process that takes a minimum amount of effort.
How to manage affiliates with SamCart?
The Pro account version of SamCart doesn't grant you access to the platform's Affiliate Center. You must purchase the Premium subscription plan in order to manage affiliates with SamCart.
Does SamCart offer dunning options?
The dunning features are only available within the SamCart's Premium pricing plan, and you can't remind your customers to renew their subscriptions if opt for the Pro subscription model.
Our Recommendation: Which shopping card builder is a better option for eStore owners?
A high-converting checkout page can make all the difference between a completed sale of a product and an abandoned shopping cart. Consequently, eStore owners can't afford to use the shopping carts that make the process of purchasing an item more complicated than it needs to be.
Building sales-oriented shopping carts with ThriveCart and SamCart is remarkably easy, and you don't need any previous experience with shopping cart builders to make a new checkout page for a product. Additionally, both platforms let you add 1-click upsells, offer free trials, subscriptions or order bump to shopping carts, which can potentially improve the sales of your products.
SamCart has a larger user base than ThriveCart, simply because it has been in the industry longer, but its features are not as powerful as it could be expected from a software product with such a strong reputation.
Besides being more affordable than SamCart, ThriveCart also provides more integration options, better affiliate management program and more versatile analytics tools. ThriveCart is also being updated more frequently than SamCart, and its shopping cart building tools can become even better as the platform continues to grow.
The list of features, the ease of use and the positive feedback from the platform's users all indicate that ThriveCart is clearly a better option than SamCart for all eStore owners who want to build checkout pages that drive sales.
Here are other related articles you may be interested in: