The online course and e-learning market have really grown beyond all expectations over the past few years, and it is now predicted to be worth a massive $325bn by 2025! The battle of the best e-learning platform Coursera vs Ruzuku, which one is best for you?
The United States is currently top in terms of take-up across e-learning platforms worldwide, followed by India, China, and South Korea.
In the same way, we have seen so many other industries and functions move to an online medium, we are now seeing a lot of higher education and training programs moving across to online platforms, such as virtual classrooms and lectures that can be watched via the web.  Businesses ranging from multinational corporations to startups are now starting to reap the benefits of choosing e-learning over traditional and arguably somewhat outdated L&D programs.
Choosing an online course platform to provide content is becoming increasingly difficult for companies, with so much choice now out there in the market, you probably don't even know where to start!
Branding Capabilities
User Data Collection
E-Commerce Compatibility
Plans
Coursera
Each corporation that offers courses are really well branded in the platform, mostly because they are maintly high level Universities.
With coursera you save the users progress and basic personal information.
As the courses are certified, the only "product" offered in addition to the course itself is the title at the end of the course, which has an additional cost.
They offer 2 plans:

Team: $400 per user per year.
Enterprise: Custom price depending on your needs.
Ruzuku
Ruzuku can help you with marketing your course with a 'Course Marketing Liftoff' training.
They only store basic personal information to help you develop your courses more precisely.
You can integrate e-Commerce options with PayPal and Stripe.
They offer 3 plans:

University: $125 per user per month.
Up and Comer: $83.08 per user per month.
Bootstrapper: $74.75 per user per month.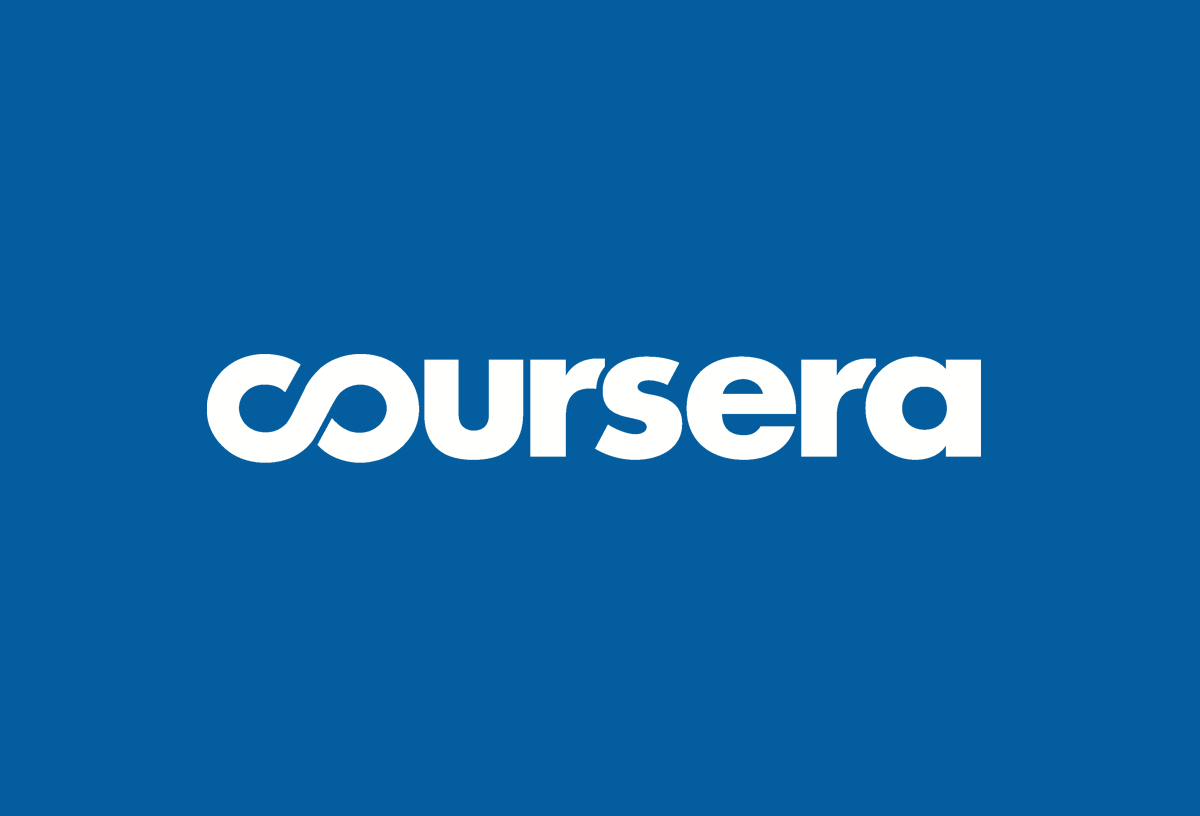 I am going to help make your decision a lot easier by comparing two of the top products out there in terms of online course platforms, looking at Coursera vs Ruzuku, enabling you to make a more informed choice.
Learning-based upon formalized teaching with the use of electronic resources is known as e-learning.
Online course platforms are learning management systems that provide users with access to e-learning and this is now becoming massive, not only in higher education but also in the corporate world. The course platforms are able to provide their users with access to digital classes and it is vital as a business to choose the right provider, to be able to supply your users with the best possible access to e-learning.
You may decide as a business that you want to create your own training material for employees or make the decision to use existing resources that meet the current and future training needs for your employees.
Having employees who are well trained is critical to the success of most businesses. More than half of the world's top companies (based on profit) are now using e-learning resources to help train employees.
E-learning can now even go as far as gamifying training programs for employees, with the use of interactive quizzes, which can be used to create an element of competition between learners which can make it a lot more enjoyable for them. Staff is much more likely to benefit from a training course if they stay awake for it!
Online learning is increasingly attractive for many seasons now and it is generally regarded as having benefits that massively outweigh those provided by classroom or face to face learning. Some of these advantages are:
E-learning platforms can be accessed from anywhere that you have a device and an internet connection, meaning it can take place at a time that is suitable to both the business and the employee. This also means absent or remote workers don't have to miss out on any training.
E-learning platforms also enable you to learn in your own time and at your own speed, meaning not all employees have to be at the same level of knowledge or skill to participate in the same course.
E-learning is often cost-effective for a business. Costs involved with a classroom that are reduced include travel time, venue hire, catering, physical learning material, and resources. It also often much cheaper for example if a business decides to fund an MBA for an employee to choose an online option rather than a face to face one.
It is much easier for employers to track the progress of employees participating in an online training course than a classroom-based one. This can be done by creating quizzes for employees to take online after completing a module or course.
It is much more agile than traditional L&D, as it is much easier to change or update a training program via e-learning than one that was designed for physical delivery. The issues that could arise from an individual who was providing face to face training leaving the business and having to be replaced are alleviated with the use of e-learning as an alternative.
E-learning is scalable and can grow with your business. It enables you to offer the same synchronized training for as many employees as necessary within a business, without the need for them to all be in the same physical location.
Efficiency and speed are key for many employers now and making use of e-learning can really help a business to save time, money and energy.  It can help to ensure new employees are up to date on existing business processes and can be very useful in training existing employees on any new policies that are introduced.
So it is easy to see why online learning is selected time and time again now… for both higher education learners and companies wanting to offer e-learning to their employees!
Coursera
First of all let's have a look at Coursera, which is regarded as one of the best platforms out there today. Companies such as Tata, Danone, L'Oreal and P&G are already taking advantage of what this e-learning platform can offer their employees.
Coursera is an online course platform that offers more than 2,700 courses in over 250 specialties, with degrees on offer in 4 areas; business, computer science, public health, and data science. Coursera They don't create their own learning material and instead offer degrees and courses which have been created by some of the most highly respected and well-established education institutions worldwide, for example, the likes of Stanford and the University of Michigan.
The estimated revenue Coursera saw in 2018 was $140 million, which was a $40 million increase on the previous year, and the company now employs around 330 people and has more than 37 million learners on their platform. They also branched out into B2B training in 2017 and experiencing success in this area of the market. This diversification now sees Coursera offering e-learning in three different business units:
Consumer
Corporate Training
Online Degrees
The most popular specializations chosen by learners on the Coursera platform in 2018 were:
Excel Skills For Business
Business Foundations
Architecting with Google Cloud Platform
Improve your English Communication Skills
Google IT Support Professional Certificate
Advanced Machine Learning
Data Science
Applied Data Science from Python
Deep Learning
Python for Everybody
The newly introduced corporate training product from Coursera is named Coursera for Business. This new product has enabled Coursera to leverage their existing technology platform to deliver a solution for business that helps companies to stay competitive in their chosen market, by enabling their employees to take part in relevant e-learning.  This move from Coursera into the corporate learning and development world has been a success to date and they currently have more than 1,500 customers in the enterprise space on their learning platform and this includes an impressive more than 60 from the Fortune 500 companies).
With this new offering, both large corporate businesses and SMBS and everyone in between are able to use the resources of Coursera as an online platform to upskill their employees by making use of the 2700+ online courses on offer.
Similarly to what enterprise customers have been able to do, small businesses using Coursera are now able to:
Learn at their own pace and with their own schedule on the mobile platform
Track progress of employees' learning via a dashboard, which can also send reminders to learners to join a course or even complete an assignment
Make purchases via Paypal or credit card on the platform to add new users
Create different learning programs for different employees related to their specific needs. It is easy to curate a training or learning program for both an individual and a team.
Some of the most popular courses taken up amongst Enterprises are:
Design thinking for innovation
Machine Learning
Financial Markets
Successful Negotiation: Essential Strategies and Skills
Fundamentals of Project Management and Planning
Cost of using Coursera
For an individual to use the standard Coursera the cost will be between $39-$79 per month for access to the majority of the catalog. If you are a larger enterprise and looking to use Coursera for business, you will have to speak to them directly for a quote as the pricing for larger organizations is custom. However, for teams and smaller organizations, you are looking at a cost of $400 per user, per year.  This pricing, of course, doesn't include the likes of the Master's Degrees that are accessible through Coursera, as some of them will cost up to $20,000, depending on the University and the course in question.
Benefits of using Coursera
Mobile Application – Coursera has a mobile app available in both the iOs and Google Play app stores and it enables users to study anytime, anyplace they want without having to have a laptop or PC on hand
The stature of course providers – Teachers on many of the courses on offer are from world-renowned universities
Downloadable videos – Coursera enables you to download many of their courses to your own device, meaning you don't need to have internet coverage
Access to a 7-day free trial
Access to the Coursera forum, where learners can engage and learn from others who are studying too. This enables peer to peer learning
Unlimited access to the massive catalog of e-learning Cousera offers
Drawbacks of using Coursera
Once a learner has finished a course on the platform they can no longer go back in and view the material submitted or the feedback received for pieces of work. Therefore you can't review what was previously learned
Instructors are only available from universities, so you couldn't have your own employee or chosen trainer leading a course
You can't create your own course or learning material on Coursera unless you are part of a university or institution that is 'partnered' with the learning platform
The list of languages learning the material is available in is limited, therefore if you are a truly global company it may be an issue
Ruzuku
Ruzuku was launched in 2019 to offer a combination of training, technology, and support, enabling the creation and delivery of e-learning courses. Ruzuku offers a platform allowing experts to create online courses to share their knowledge or train others, through their easy to use technology. The e-learning platform openly states that their focus is not to provide large businesses with support or provide any kind of corporate training software.
Over 20,000 learners have taken online courses that are hosted on the Rukuzu platform at present.
The main purpose of Ruzuku has always been to support both online courses and group programs which see learners go through a step-by-step program in a structured manner.
Ruzuku market themselves as the platform that gives you everything you would ever need to create, teach and sell amazing e-learning courses. Their tagline is "Ridiculously Easy Online Course Creation" Which is different to the way that Coursera is marketed as a platform to learn, not so much teach.
Ruzuku believes that they are the right platform for you if:
You want to have a sense of belonging in a community of similar people
You are looking to change the way people think
You have expert knowledge on a particular topic and want to teach online
You are not a technology expert and don't have a lot of time to set up an online course
You already have a lot of experience delivering online courses and want to try a new delivery method
You are looking to monetize your own or your business's knowledge
The user is able to create an online course with a considerable amount of ease, within 2 hours or less in some cases Ruzuku claim!
Ruzuku offers support to any individual or business who are using their platform to design a course with their 'Rock Your Ruzuku' training program. If you find that in creating a course you need 1:1 assistance they are also able to offer this with a private implementation call, which can really help in the initial stages of the design of a course. A Ruzuku expert will also review a draft of any course you design before it goes live on the platform, then they will provide any recommended feedback.
If as a business or individual you decide to create an e-learning course that you wish to sell Ruzuku will also help with the marketing of it. They actually offer a 'Course Marketing Liftoff' training to help with the initial launch.
Some of the key features of the platform that Ruzuku list are:
The community of like-minded teachers and experts that can come together on the forum
Range of course types to choose from to enable flexibility in the programs offered
Ability to create polls for learners on the platform
A visual outlining tool to use during course building
Live events can be streamed both by audio and visually
Benefits of using Ruzuku
14-day free trial
100% money-back guarantee within the first 30 days
Enables your business to deliver your own content to employees, rather than having to choose from a catalog of courses and modules, making your training customizable.
Courses can be delivered in either a scheduled or evergreen manner, meaning you can choose whether you are allowing the learners to take the course at prescribed times or you are given them the freedom to take the course when they decide.
Once you create course content you own this, including all rights and intellectual property
Interactive forums that encourage peer to peer support and learning
Drawbacks of using Ruzuku
Quizzes are only available to the two higher payment tiers and there isn't really any other way on the platform to test the knowledge of learners online.
If you don't have your own training material to create a course with or the resources with which to create one it won't be a suitable e-learning platform for your business
There is no easy option to provide learners with certificates upon course completion
Not suitable for larger businesses
Cost of Ruzuku
Ruzuku offers three different price options, all which offer unlimited students, unlimited courses and unlimited video, audio and dating hosting.
Bootstrapper – $74.75 per month
Up and Comer – $ 83.08 per month and also offers unlimited webinars, polls and quizzes and subscription and payment plans
University – Starts at $125 per month and also offers in addition to the Up and Comer add ons, the option of multiple instructors, your own domain name, a dedicated account manager and the ability to have multiple site managers.
Prices are monthly but billing is annual. If you choose to pay monthly the costs significantly increase, for example, the cost of the university option starts at $199 per month.
Coursera vs Ruzuku: Which one should you choose?
After reading about both different platforms you might have already made a decision as to which platform is right for your business. If not maybe this will help…
Both Coursera and Ruzuku have many benefits and a few drawbacks, however, I don't believe there is a clear 'better' product. It is down to what you are looking from an e-learning platform that will determine which is more suited to your business.
I would suggest that if you are looking to create your own online courses for employees or looking to monetize courses, then Ruzuku is the right way to go.
If you are looking to give employees access to existing training material and courses you should be leaning towards Coursera, which has a vast array of learning material to choose from, most of it coming from top-class educational establishments. If you want to introduce a learning program for employees but don't have time to create the content, then Coursera will be more suitable for you.
Existing use of both platforms also suggests that if you are a larger organization Coursera may suit your requirements better, whereas if you are a small business or a start-up Ruzuku may be the online platform you need for training staff and creating your own learning programs.
Ruzuku is a much smaller platform, perfect for small business owners and solopreneurs looking to monetize their knowledge, unlike Coursera who have already proven with their existing customer base that they are more than capable of handling the requirements of large corporates. Rukuzu even states themselves that they are not there to provide corporate training software or to provide support to large businesses, therefore it is not suitable for this purpose.
If you are still undecided on which learning platform to use then it makes sense to take advantage of the free trials offered by both platforms. Coursera will give you 7 days and Ruzuku, more generously offer a free 14 day trial of their product.
Whichever option you decide to go with just remember how valuable e-learning can be to a business. This new method of learning really has muscled itself into the corporate world to offer a fantastic alternative to the traditional L&D methods that have always been the chosen method of training delivery to employees.
For a business with teams or individuals based in different locations, either country or worldwide, it really does provide a tool to ensure consistency in the delivery of what is taught to employees, guaranteeing a company-wide message.
Here are some related articles you may be interested in: