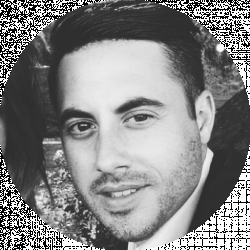 Latest posts by David Borgogni
(see all)
Last Updated on January 5, 2023 by Natalia Bickell
Many people are discovering the benefits of creating an online course. If you have skills or information you would like to pass on to others, and you'd like a way to create a passive income, a well-designed course could be just the thing you're looking for.
If you've ever taken a course online, you will know how useful they can be for students. Where do you even begin an online course creation by yourself? Which online course builder is the best, and how easy are they to use?
Ruzuku states it is 'ridiculously easy' to build a course platform with them. But is this true? With this Ruzuku review, we'll be taking an in-depth look at how Ruzuku works, including its features, pricing, and more.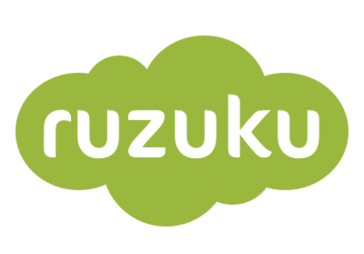 What are the benefits of an online course?
Building a course can take time. Is it worth the investment? Here are a few reasons why you might consider making one yourself:
It creates a source of passive income. Although the course may take time to set up, once it is completed, you can let it run for as long as you want. You can set your own course pricing, so as long as you cover the costs of hosting the course, you can enjoy the income from your course with no extra effort on your part.
It can boost your reputation. If you are skilled in a particular area, an online course is a great way to establish your credibility and to show your expertise.
It will create a community. Running an online course is a great way to build up a community, especially if you choose to run a Facebook group or something similar alongside. A group of followers online is invaluable, especially if you choose to sell products or run more courses later – you'll have an established base of people to advertise to.
It could free up your time to pursue other projects. By generating a passive income, you could gain extra time to work on new projects, which may help to take your career or business to the next level.
It will give you a new skill. By eLearning how to build online courses, you will be familiarising yourself with a new way of gaining income – and you might just fall in love with making courses and want to dedicate more time to them.
Better Pick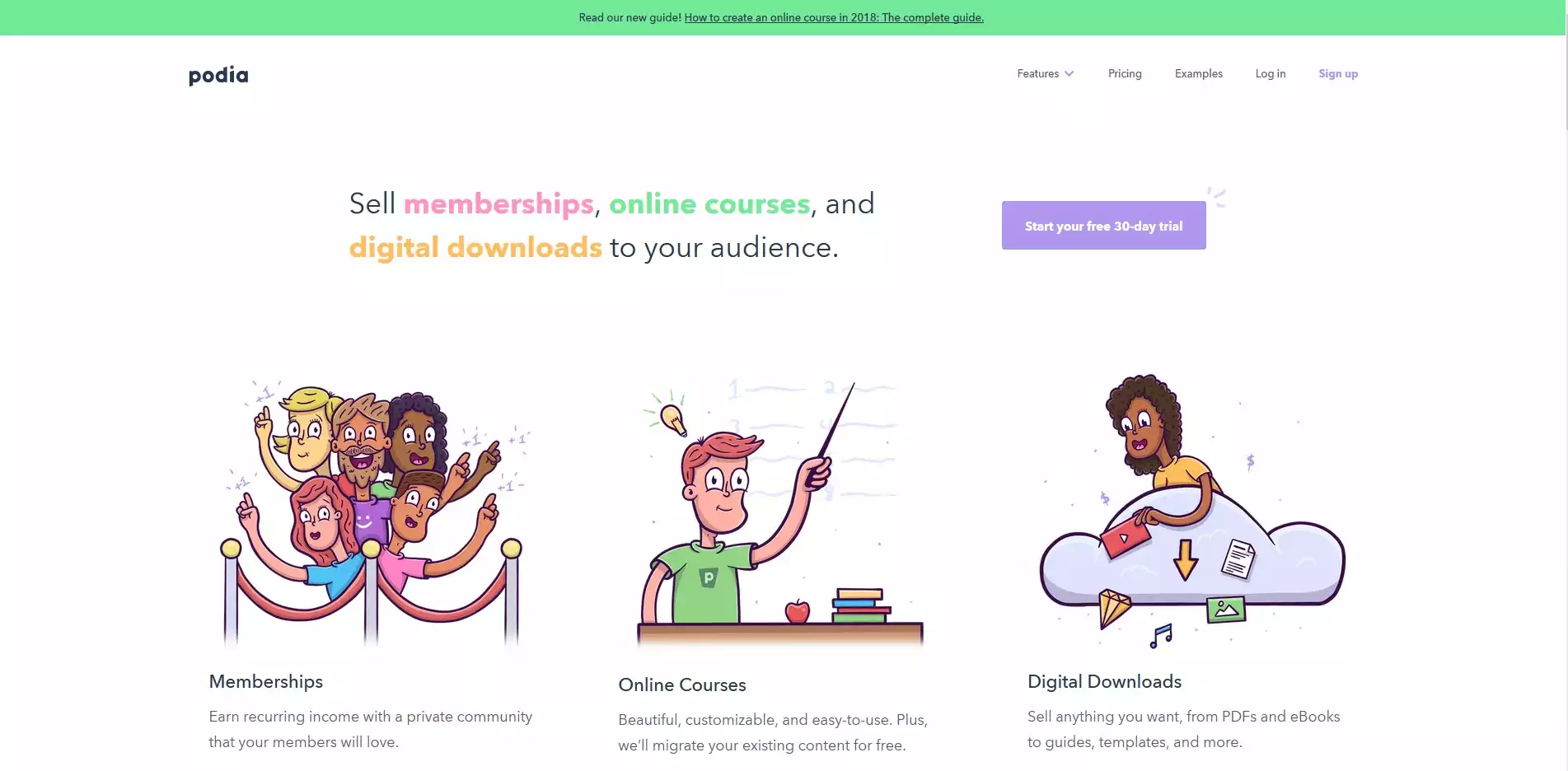 We Went with Podia Instead
Course builders are getting better and CHEAPER. That's why we chose Podia instead. Easier to use and MUCH more affordable compared to Ruzuku and others.
Try Podia First
We earn a commission if you click this link and make a purchase at no additional cost to you.
Who Could Set Up an Online Course?
Many different types of people could benefit from running an online course:
Coaches, teachers and advisors – if, for example, you're a life coach looking to offer lessons to small groups of people, an online course would enable you to interact with your students and offer them support and guidance.
Bloggers and influencers – a food blogger could, for example, set up a course about budgeting and meal planning, which would appeal directly to the followers they already have. This is a great way of creating another revenue stream.
Small business owners – if you run an online store selling products, you could set up a course helping people to use your products, depending on what you sell. For example – an owner of a business that sells craft supplies could run craft tutorials occasionally using their own course supplies. This is a great way of gaining new customers as well as selling the course to existing customers.
Experts in a niche area – say you're a freelance technology writer and you know a lot about a specific subject. Great! You can offer what you've learned to others, creating a passive income stream for yourself, whilst advertising your services to others and showing potential future clients your skills.
As you can see, there are many people that could benefit from running an online course. The question is, can Ruzuku help you with that?
What Is Ruzuku?
Founded in 2012, Ruzuku is an online course platform builder. Using Ruzuku, you can design online courses, create the content, and set the pricing for your potential students.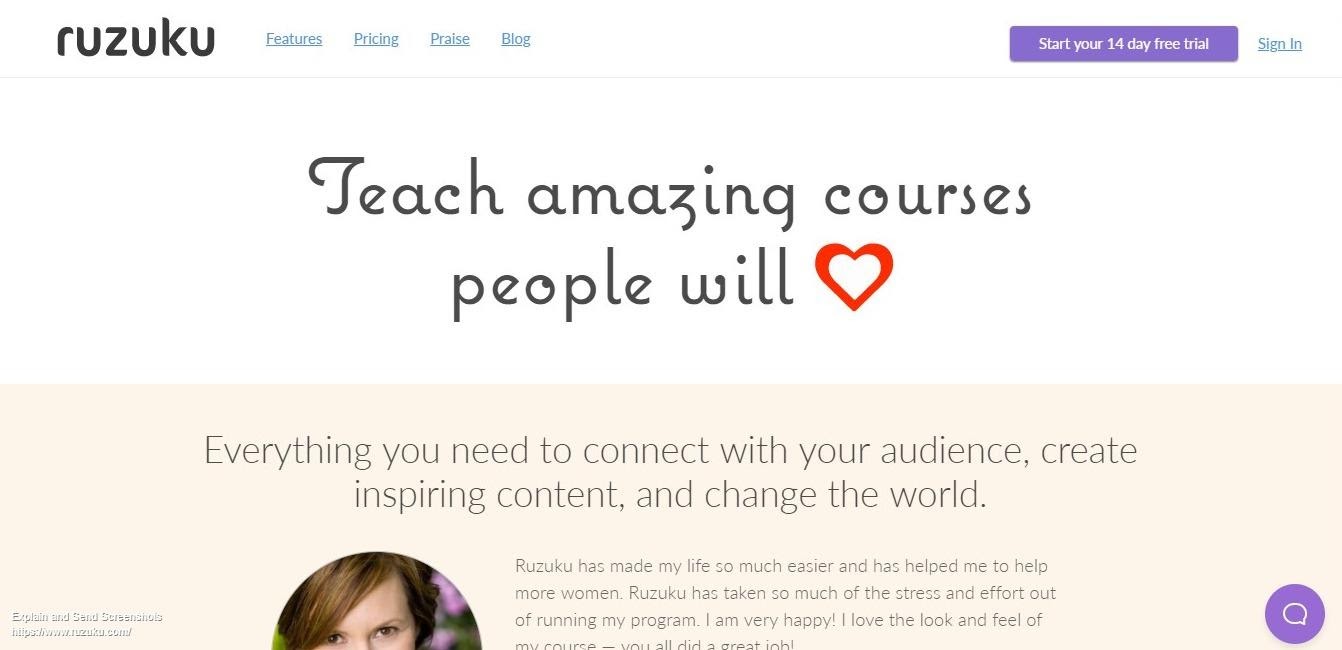 So, what does it have to offer? Here are the main features in a nutshell:
Easy-to-use content course creator. Whether you want to create lists or quizzes or to embed videos or images, Ruzuku's learning platform editor will allow you to do that easily.
Pay monthly or annually. The Ruzuku platform allows you to pay one lump sum every year, or to spread out payments over twelve months, which is great if you don't want to commit to a whole year without seeing how it runs first.
Set the pricing for your courses. Ruzuku is compatible with Paypal or Stripe, which enables you to set the pricing how you want to. You can offer students a one-off payment, or a payment plan. You can also offer coupons for your students and multiple price points for the same course.
Great features for students – they can mark activities as they complete them and track their progress. It's also a self-directed tool: students can unlock the next stage as they progress
Data on participants – you can see which activities your students completed and more, which is a really useful tool if you want to tweak your course or plan new ones in the future.
Allows you to host teleconferences and a webinar – if you want to speak to your students via video, you can do that with this platform.
Offers a free trial – the 14-day trial is completely free and allows you to test all of Ruzuku's features before you decide.
Course creation
We signed up for a free 14-day trial to see how Ruzuku's content course creator works.
The courses you make will be made of lessons, activities, and messages.
Lessons are essentially a grouping of activities and messages. You can add a title and summary to let your students know what they'll be eLearning.
Activities make up the main content of your lessons. They can take the form of text, lists, audio, videos, images, discussions, and polls. You can also let your students download documents, for example, a PDF of a worksheet they can fill in. How you structure your lessons is up to you, but the variety of activities means your students won't get bored.
Lastly, there are messages. Messages are emails that are sent out to your students on the days that you choose. These can be reminders of the course start dates, a notice of an upcoming webinar, and other similar messages.
It didn't take too long to set up a test course. The editor allows you to lay out the structure of your lessons quite simply by adding activities. The activity editor looks like this: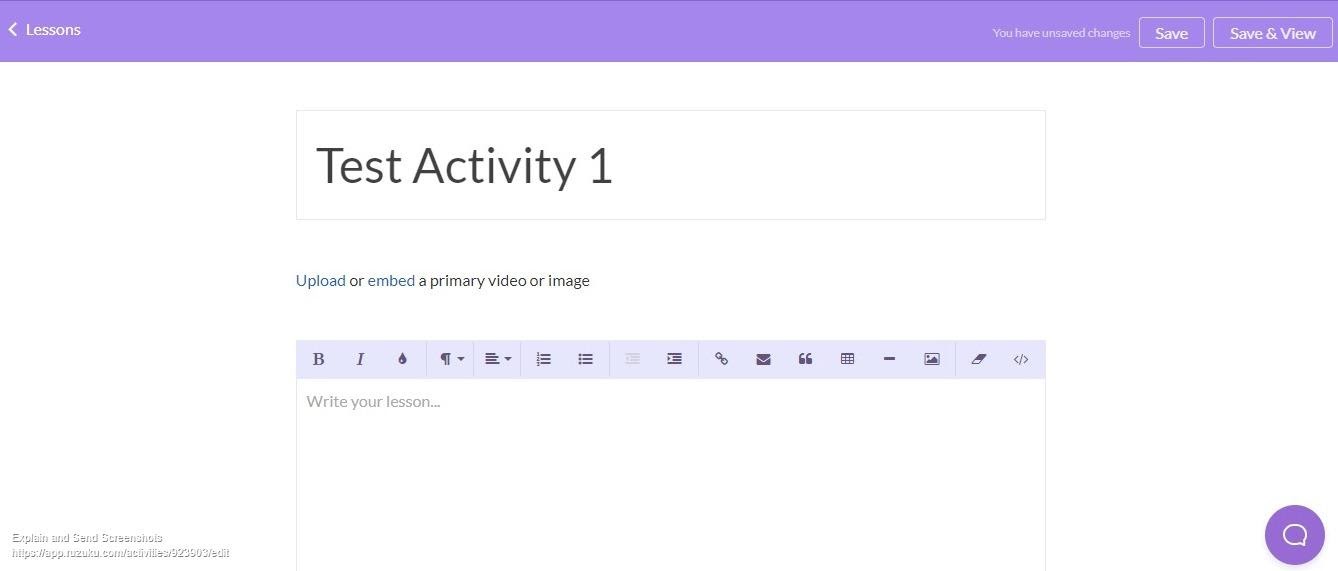 As you can see, it's very straightforward to use and looks similar to a blog post editor. You can create lists, write paragraphs, add links, and embed videos and images quite easily.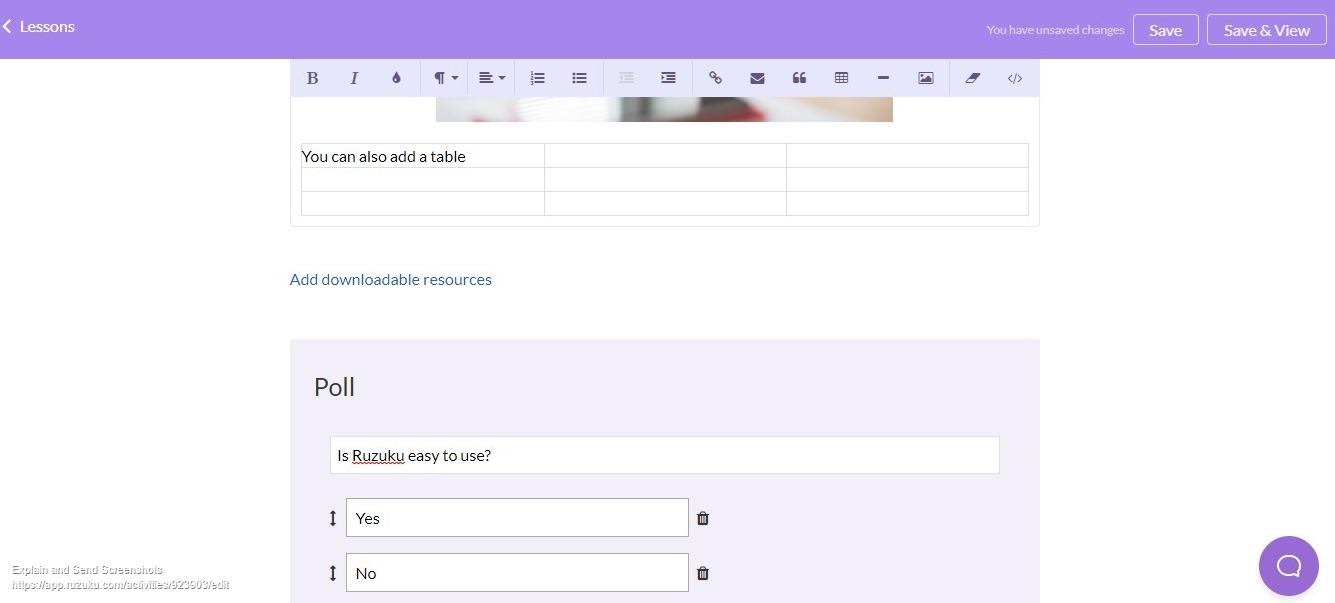 You can also add tables if needed. Another nifty feature is adding a poll – allowing you to see the opinions of the students using your course. However, the Bootstrapper basic plan does not allow unlimited polls and quizzes – see the Pricing section of this article for more information.
We couldn't see an option for editing the font, heading, or text size, which is a little inconvenient if you'd rather have total control over this.
Managing Your Course
The 'Course Management' section is where you will find most of the options for your individual courses. In this section, you can adjust the pricing, add coupons, schedule events, add notifications, and more.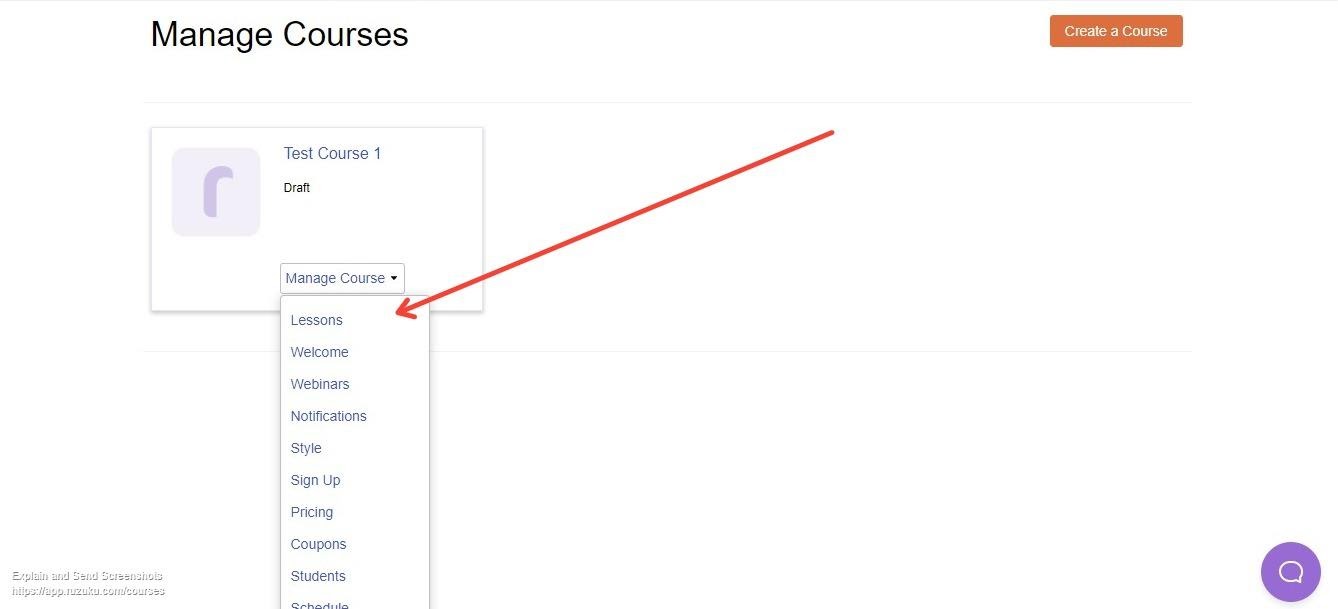 If you click 'style', you can edit the look of the entire course here.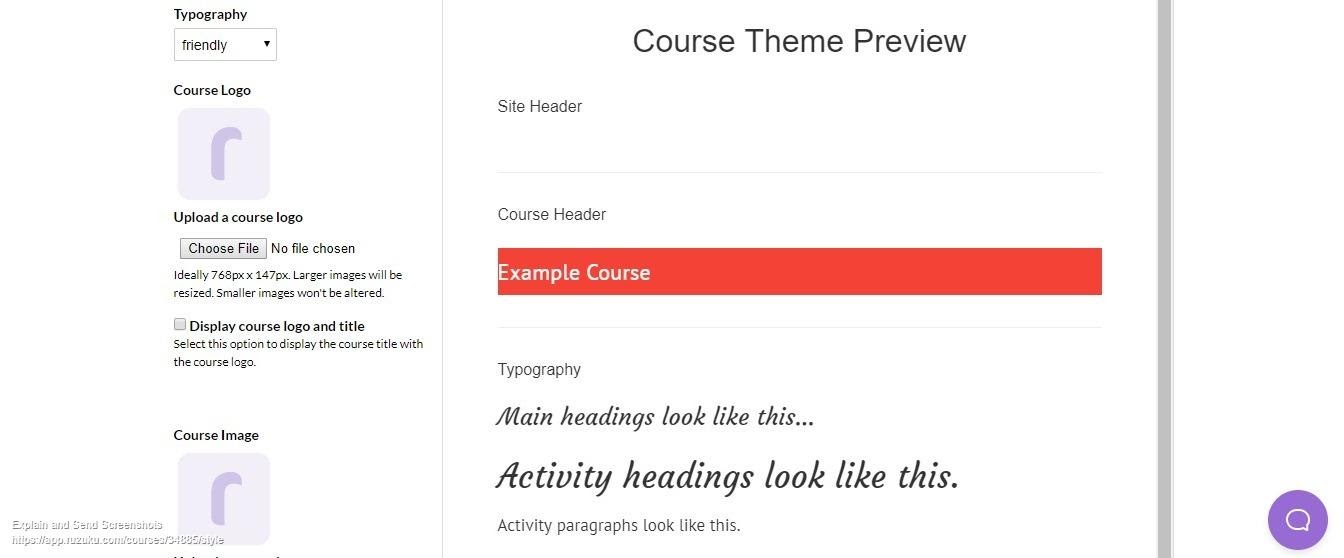 There are quite a few different styles to choose from. They change the fonts and color schemes. You'll probably be able to find an option that you like, but if you would prefer to design the style of the lessons yourself, you might find this annoying.
The 'welcome' section allows you to add an introduction for your students, greeting them to the course as it begins. This is the first thing your students will see, so it's a good idea to work on this to set the tone for the rest of the course.
The 'schedule' section lets you control when your course starts and finishes. If you want your course to be available on demand, you can choose this option here. You can also choose to schedule it – this allows you to choose a definite start and finish date for your course.
Student Payment Options
In terms of setting pricing for your students, the Ruzuku platform allows you to offer your students a lot of different options: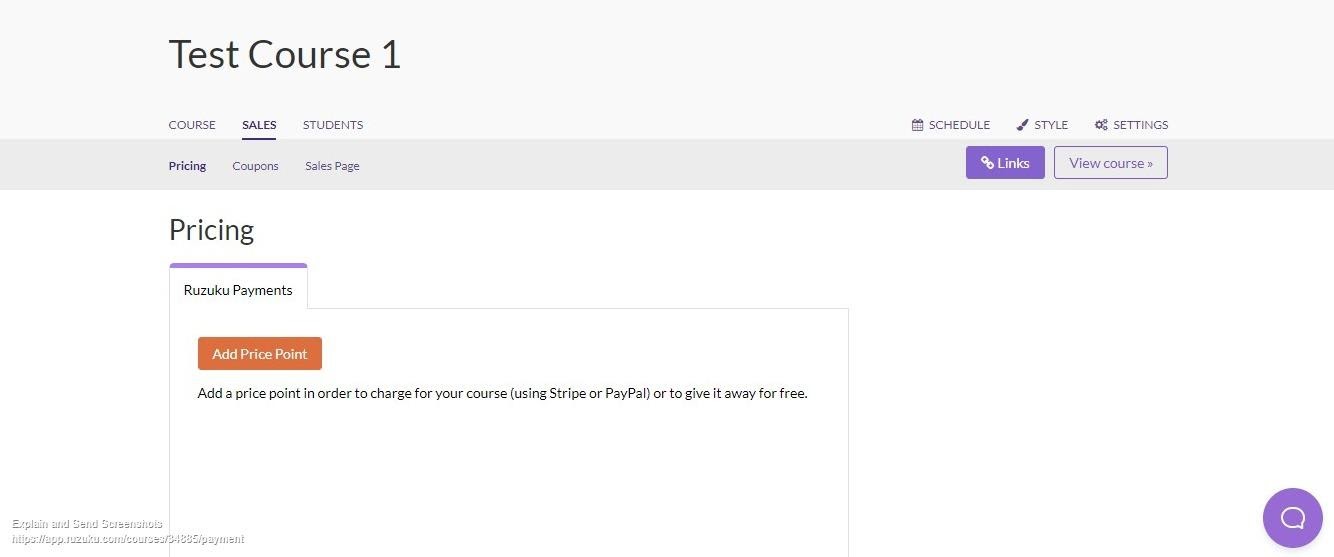 You can offer your students:
Single Payments – students can pay for your course in one go. This uses Paypal or Stripe.
Payment Plan – if you wish, you can allow your students to pay for your course slowly. You have to use Stripe to enable this.
Subscription – or, if you prefer, your students can subscribe to your course. Again, this uses Stripe.
You should be aware, however, that you cannot offer payment plans or subscriptions using this platform's learning platform Bootstrapper plan – only the Up-and-Comer or University level offers this (the different price plans are explained later in this article).
In this menu, you can set the number of seats. You can have an unlimited number of seats if you wish, or if your course is discussion-based or you want to interact with them more personally, you can offer a limited amount of seats. You can also offer coupons – this is a great way of drawing in new students.
Teleconferencing and Webinars
In the Up-and-Comer and University price plans, Ruzuku allows you to host a live event, webinars or teleconferences. The webinars can host up to 1,500 participants, and the teleconferences host up to 200 participants.
These are recorded and uploaded to your course, so if your students miss out, they can always catch up later.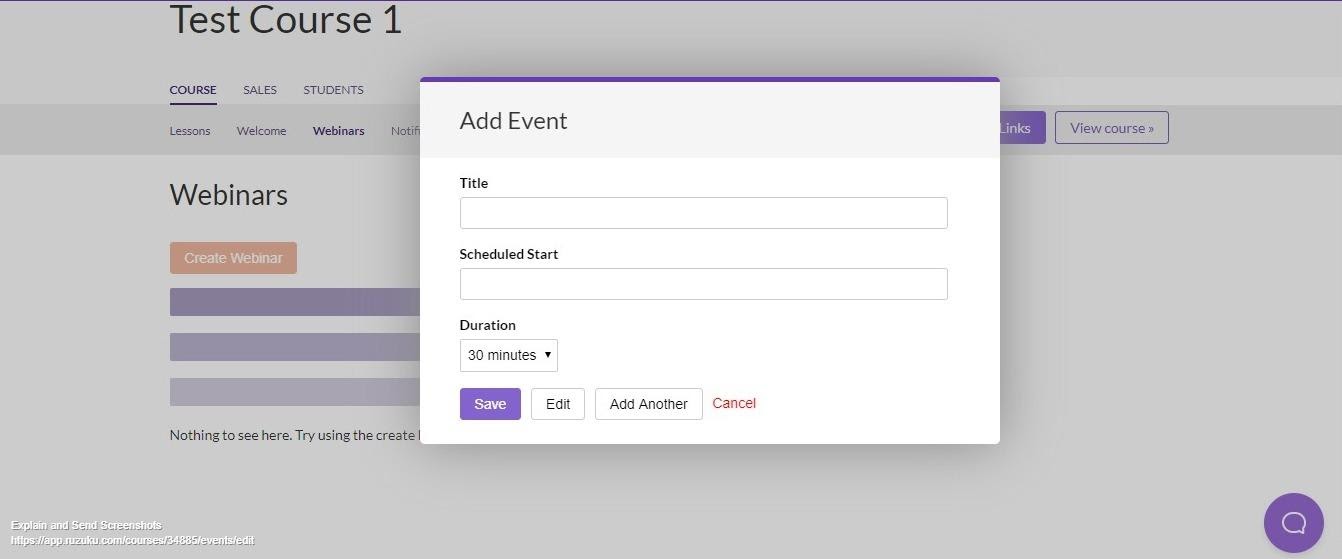 Ruzuku will send email reminders to all your participants (email marketing functionality). As the host, you can present slides, and offer documents to download for your students. You can also see the names and pictures of all the participants. It also provides a group chat room, which is good for students who do not feel comfortable participating otherwise.
If you feel confident enough, hosting a live event or webinars is a great way to connect with your students and build your relationship with them. Ruzuku makes the technical side of this process very simple for you, so you just have to concentrate on the content.
Knowledge Base/Support
If all of this is feeling a little overwhelming, Their eLearning platform offers a lot of support. Their Knowledge Base is packed with information, including free courses.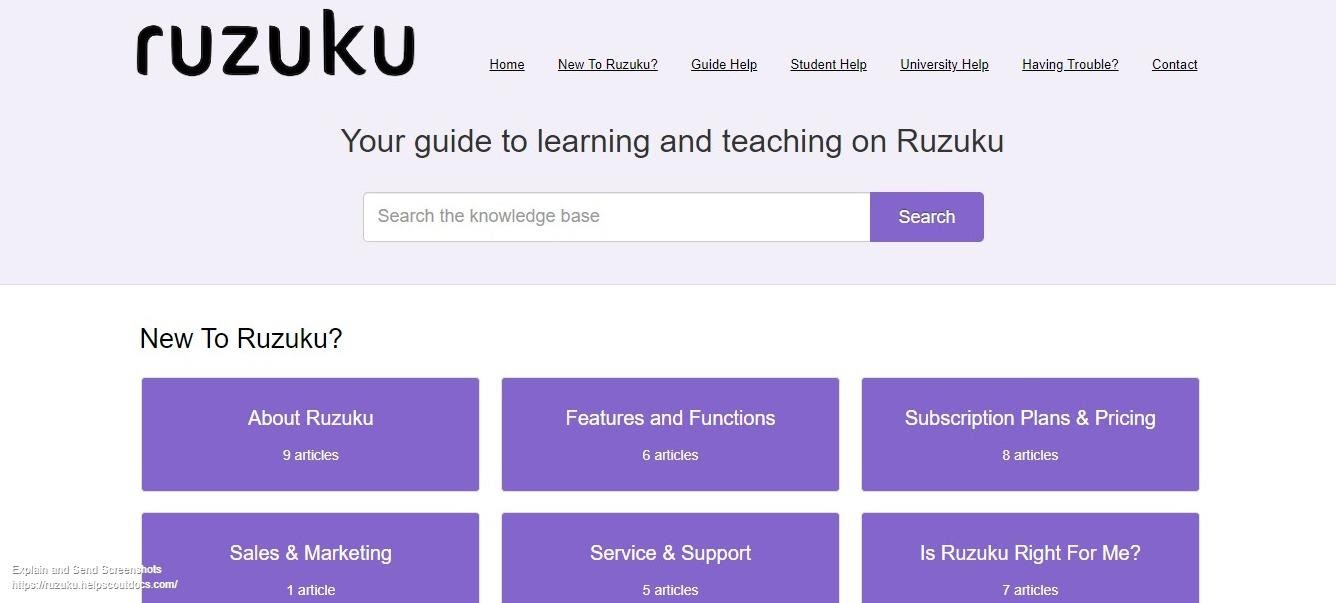 They offer a variety of articles and courses. For new users, there is a whole section on the support page, as well as a detailed Ruzuku 101 course, which covers all the basics of creating your first course.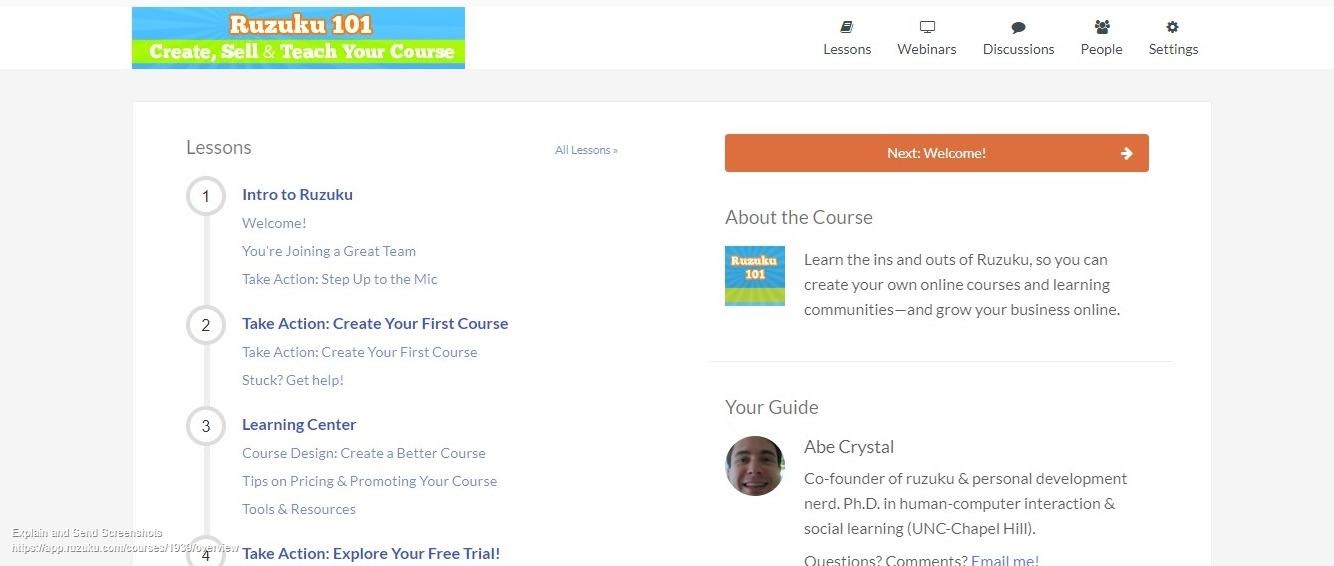 They also offer lessons and articles on a variety of topics, including:
Lesson structure and planning
Content creation
Sales and marketing tools (landing page, etc…)
Branding and styling
Course payments and discounts
Branding and styling
Teleconferencing and webinars
Student progress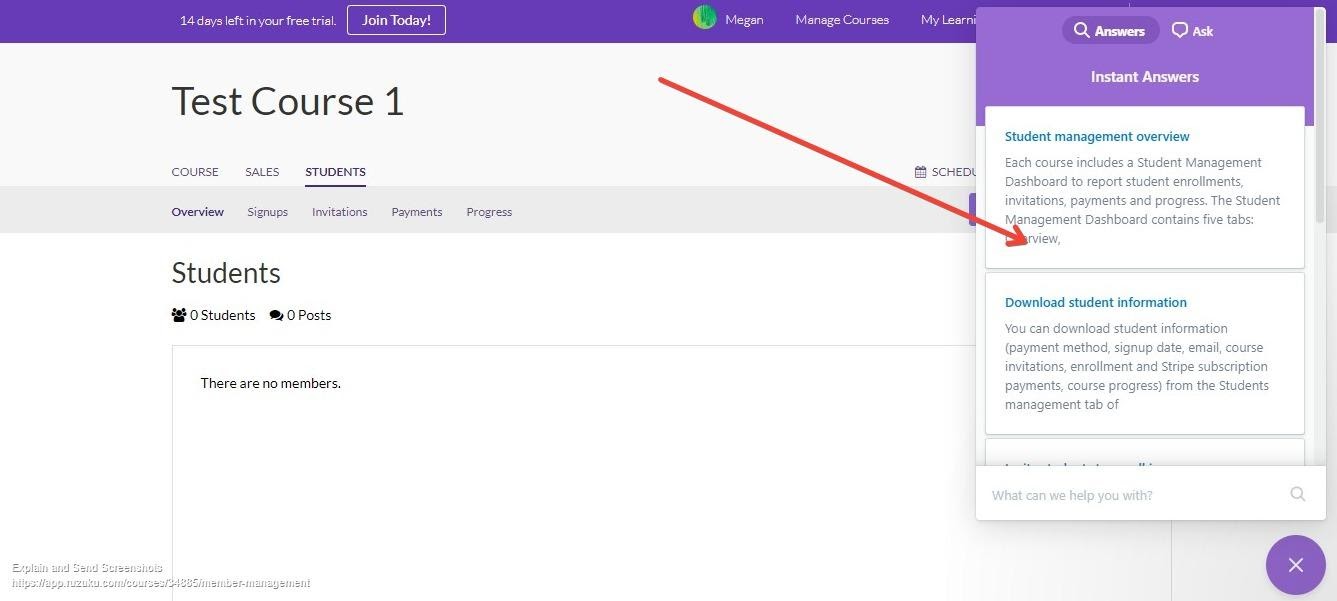 There's also a helpful chat button in the bottom right-hand corner, which allows you to ask questions and find the answer instantly. When we signed up for the free trial, we had an email response from the co-founder of Ruzuku, explaining our options if we needed support – so help is laid out clearly right from the start.
Pricing
So how much does Ruzuku cost?
Ruzuku helpfully offers yearly or monthly payments. Although you have to offer a large amount of money upfront, the yearly option can potentially save you a lot of money in the long run.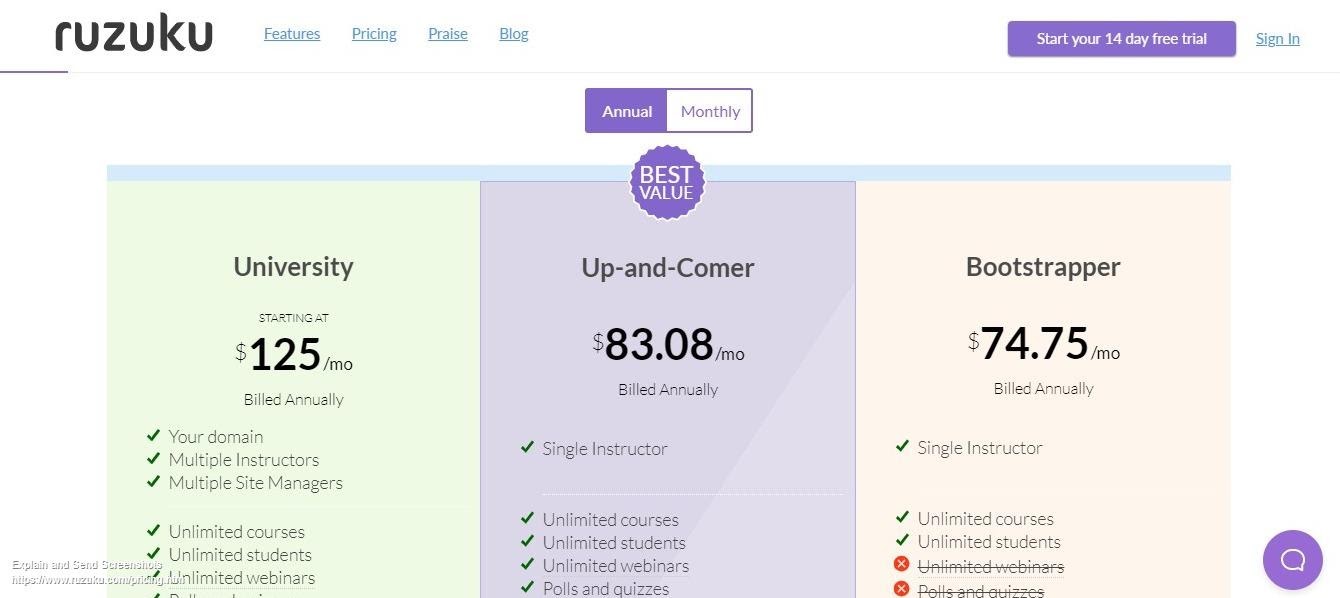 Here's a detailed look at what each plan offers:
Bootstrapper
Single instructor
Unlimited courses
Unlimited students
Unlimited video, audio and data hosting
Basic commerce with coupons
The monthly price is $99 per month, and the yearly cost is $897, making it $301 cheaper to go for the yearly option.
Although Bootstrapper or the Ruzuku's basic plan is the cheapest option, it does not allow webinars, polls or quizzes – so bear that in mind when you're deciding.
Up-and-Comer
Single instructor
Unlimited courses
Unlimited students
Unlimited webinars
Polls and quizzes
Unlimited video, audio and data hosting
Basic commerce with coupons
Subscriptions and payment plans
The monthly price is $149 per month. The yearly cost is $997 dollars. This gives a whopping saving of $791 dollars, making the yearly cost a much better option if you can afford it upfront.
University
Your own domain
Multiple instructors
Multiple site managers
Unlimited courses
Unlimited students
Unlimited webinars
Polls and quizzes
Unlimited video, audio and data hosting
Basic commerce with coupons
Subscriptions and payment plans
Dedicated account manager
You have to request information to set up a University level account. The monthly cost starts at $199 per month. The yearly cost starts at $1500 per year, making a saving of $888 – but the prices do vary depending on what you need. You'll only need this level if you're a larger business or organization planning on investing multiple people and a lot of time into course creation. It's recommended for advanced users.
Each option offers you comprehensive support and 0% transaction fees, which is a great bonus and could potentially save you a lot of money.
Pros and Cons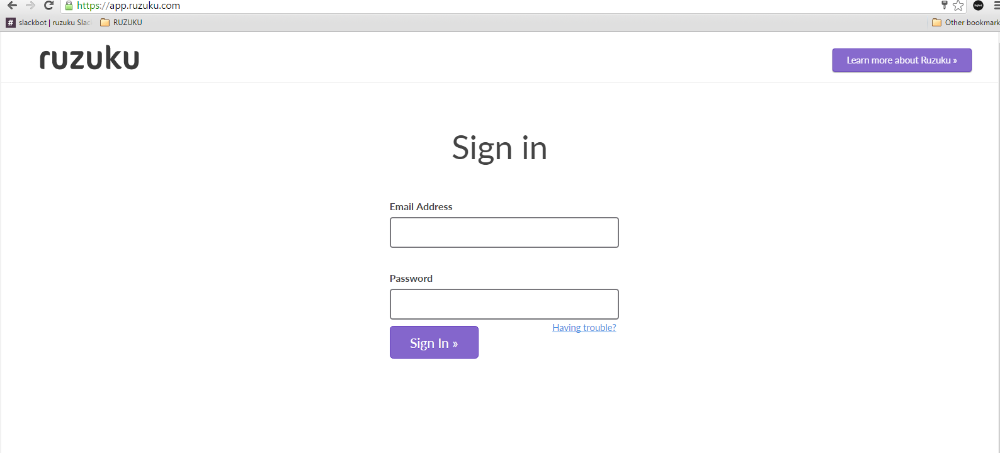 What are the pros and cons of using Ruzuku?
Pros
The completely free 14-day trial allows you to see whether the service is right for you
The flexibility of the pricing means you can pay monthly if you don't want to commit to paying a lump sum
0% transaction fees mean the student payments come directly to you
Multiple payment options and coupons for students may attract more people to your course
The editor is easy to use
Offers webinars, quizzes, and polls
Host PDFs, documents and other files for your students
Global Content Delivery network – attract students from all over the globe
Daily backups mean you won't lose the progress you've made building your course
Cons
Fairly expensive to run, especially if you have to pay monthly instead of paying yearly
If you want total control over the design of the activities – for example, fonts and headings – you may be frustrated at the lack of choice
Doesn't offer direct contact between course provider and student
Frequently Asked Questions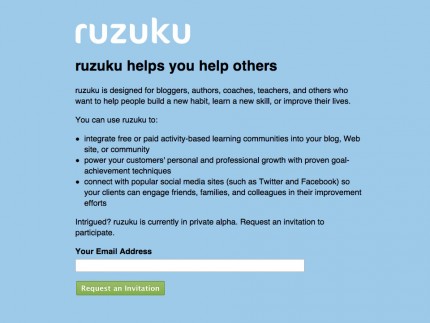 Here are some frequently asked questions about the Ruzuku eLearning platform and how it works:
How long will students be able to access my course?
They can access the course indefinitely, even after it has finished.
How does the daily back-up work?
Ruzuku's database is backed up on a daily basis – this means your course content should be safe. They do recommend backing up individual files, like PDFs, and lesson plans locally, just to be on the safe side.
Is there a limit to how many courses I can create?
No – it's unlimited. You can create as many courses as you can think of!
Will my students receive an email notification when new lessons are released?
Yes – they will receive an email at 12:01 am (in their timezone) on the day a new lesson starts.
Do my students have to 'pass' a test to complete the course or move onto the next section?
No. Your students will not be required to pass a test to keep studying your course.
Does Ruzuku charge me for transaction fees?
No – however Paypal and Stripe charge a small amount.
Can I add a feedback/evaluation survey?
No – you will have to create one separately and link to it.
Can students access the course on a mobile device?
Yes – they can access it from any device with a web browser.
Conclusion: Ruzuku Review
So, to sum up. Do we think Ruzuku is worth your time and money?
In short: yes, if you're fairly sure you will see a return on your investment, and if you already have a solid base of followers that might be interested.
The price plan that Ruzuku recommends is the Up-and-Comer – which will cost you $997 per year, or if you choose the monthly option, $149 per month. That's not a small amount of money. You need to be sure running an online course is worth your investment and that you will be able to not only cover your costs but gain a profit, too. In order to get the most out of Ruzuku, we'd recommend investing time into the tutorials and courses that they offer, in order to get used to how the course builder works and how to maximize the experience for your students.
A thoughtful, well-designed course could help you to not only gain followers but also to gain a decent passive income. However, you need to be sure that you have enough knowledge to create a good amount of content for your students – if someone is willing to pay for an online course, they want to gain new, practical information and guidance that they couldn't get elsewhere. So make sure you've done your research and that you're sure that you have enough expertise to offer your students.
The course building is straightforward, with a very simple interface. There are so many great features – polls and quizzes, webinars and teleconferences – that you will be able to create fun, interesting content for your students without much trouble. Even a complete novice to course building should find the course builder simple enough.
The other thing that makes us recommend Ruzuku is the pricing for students. With the option of payment plans, subscriptions and coupons (only in the Up-and-Comer or University plans), you may attract students that wouldn't be able to afford to pay for a course upfront. Being able to offer that flexibility to your potential students could make a big difference to the number of people that sign up for your course.
The last thing that we admire about Ruzuku is Knowledge Base and support. With so many tutorials, courses and articles, if you have any questions about the way Ruzuku works or any issues, the support is laid out clearly for you to find. Right from the get-go, with a welcome email from the co-founder, you will feel supported and encouraged as you begin to create your first course.
The main gripe with Ruzuku is that it's a bit on the pricey side and not as user friendly as some of the other course building platforms on the market. For example, the lowest price option of $99 / month is more expensive than Podia (at $39 / month) Teachable, and Thinkific (which even offers a free limited feature version). 
Bottom Line Summary: Ultimately, we'd recommend a solution like Podia first – if you're ready to dive into the world of online course building, it's a great choice!
Further Reading on Online Course Creator & Evergreen Course Platforms: