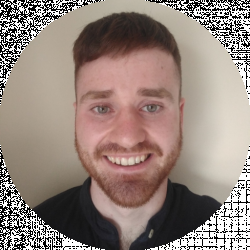 Latest posts by Eoin Cunningham
(see all)
Last Updated on October 27, 2020 by CenterKeel19
The digital era has brought so many options to be made ours at the touch of a button, that it's easy to feel lost and slightly overwhelmed by the never-ending list of possibilities. And that goes for purchasing any product or service out there on the internet today.
But when it comes to choosing an e-learning platform, this is especially true, due to the sheer volume of choice (Ruzuku, Thinkific, Udemy, Skillshare, Eliademy, Teachable, Podia, etc.)
Anyway, for this article, we are going to cut out the middlemen, so to speak, by focusing solely on Thinkific vs Ruzuku.
And trust me, for anyone interested in creating, marketing, teaching or selling online courses, regardless of whether you are a blogger, influencer, business owner or another concerned entrepreneur, Thinkific and Ruzuku are two excellent options for you.
Keep on reading to find out why.
Oh, and I'll also be talking about which one is better at the end with a good old fashioned Thinkific vs Ruzuku.
(If that's all you're here for, then skip to the last paragraph to find out which is better!)
E-Commerce Compatibility
Learning Experience
Branding Capabities
Plans
Thinkific
They offer more than 100 different currencies, so payment will never be a problem.
They are compromised to bring the most user-friendly experience possible.
You can affiliate marketing campaigns to help you increase your brand awareness.
They offer 4 plans:

- Free: $0 per user per month.
- Basic: $49 per user per month.
- Pro: $99 per user per month.
- Premiere: $499 per user per month.
Ruzuku
E-commerce platforms have qualified Ruzuku as a great tool for "solopreneurs" who want to market their knowledge.
With an online portal your students will have access to multiple materials, and even take the course through their cellphone.
With the 'Course Marketing Liftoff' training you can get help marketing your course.
They offer 3 plans:

University: $125 per user per month.
Up and Comer: $83.08 per user per month.
Bootstrapper: $74.75 per user per month.
The Main Differences Between Thinkific and Ruzuku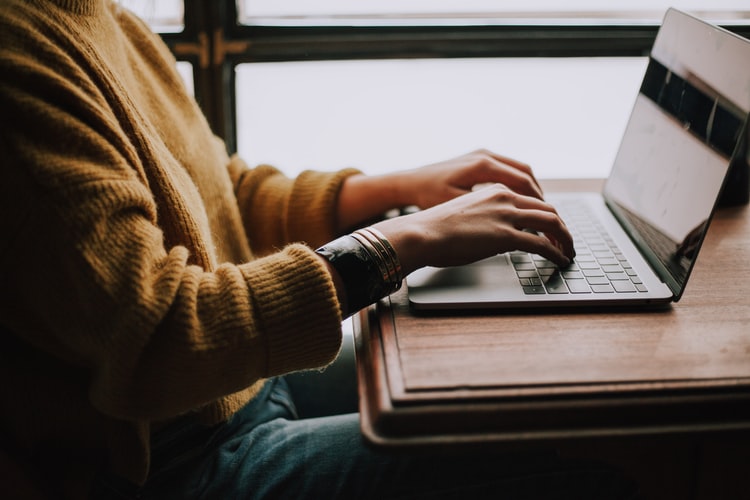 Thinkific is tailored toward educators who have a keen interest in marketing. Whereas Ruzuku is tailored toward educators who are only looking to create and to sell courses directly to their students.
Thinkific offers an affiliate marketing program. Ruzuku does not.
Ruzuku will place you and your students front and center as it is a white-label course platform. Thinkific, on the other hand, is a course marketplace. So, you will not be the sole focus seen as they make their money by selling courses to students. (Including yours!)
Thinkific offers a free plan containing bare-bone features. While Ruzuku offers a full-ride 14-day free trial. Ruzuku won't even request you provide your payment details during this period, yet you'll still receive full access to their service.
Thinkific is better suited to larger businesses than Ruzuku, thanks to its premier package.
What is Thinkific?
Thinkific is one of many digital software platforms available today, which enables people to "create, market and sell" their online courses. Their main aim is to help people reach and teach their online audience using the most up to date technology out there.
With Thinkific, you will find that their software is tailored toward creating the most user-friendly experience possible. They provide access to tools and apps, which ensure that you have everything you need to create a successful online course for your students.
Thinkific also allows you to set up your affiliate marketing campaign from their admin dashboard, which will prove invaluable when it comes to generating sales and increasing your brand awareness.
Also, Thinkific ensures that over 100 currencies are accepted on their platform, so you can rest assured that you're unlikely to encounter any technical issues regarding payment.
Thinkific currently employs 70 people across 15 different countries. They have over 16 million students enrolled on their platform, and over $200 million has been earned using their platform to date.
Great Thinkific Features!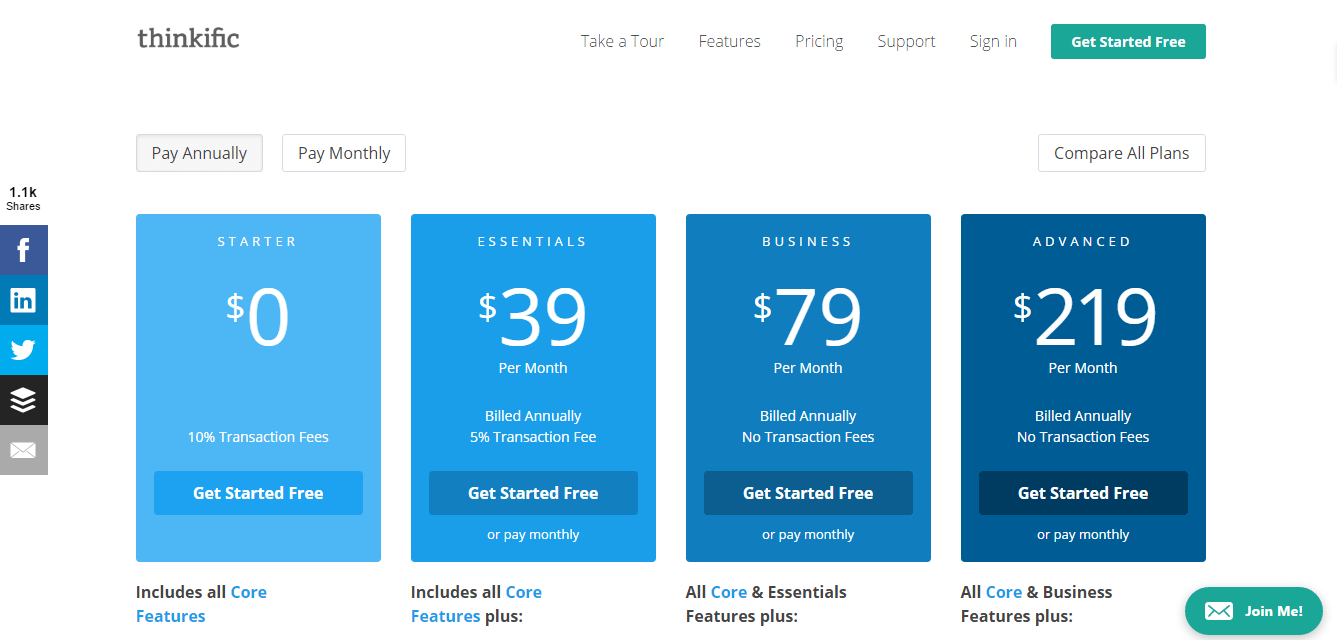 Drag and Drop Builder: Anyone can easily create a curriculum or design a website using Thinkific thanks to its simple to use drag and drop feature. And, the best thing? You don't need to know the first thing about coding.
Access to Multimedia course content: Video, quizzes, surveys and much more are all readily available, which will assist you in effectively engaging with your students and passing on your knowledge.
Simplistic Course Customisation: Change and edit your course within minutes. Add private and hidden courses, prerequisite lessons, multiple instructors, drip schedule content, cohorts, evergreen and expiring content, memberships sites and much more. (Source).
Flexible Pricing: Any and every budget can find a cost-effective solution to their needs.
Other attractive Thinkific features include immediate payment, it's possible to pay in over 100 different currencies, accept all credit cards and most assuring denote 100% payment security. (Source)
Advanced Marketing Tools:  You can motivate your affiliates through customizable rates and commissions, access over 1,000 marketing apps, use data tracking to improve your marketing campaigns and you're guaranteed ease of access when you connect to an email marketing tool. (Source).
Other great Thinkific features include: Around the clock monitoring and 99.8% uptime, secure hosting which is backed up daily and automatic updates so you'll always have the newest version. (Source).
The Pros, Cons, and Reviews of Thinkific
Pros
It's extremely easy to create an online course and design a website using Thinkific's drag and drop tool.
SSL certificates are built into the platform, so you and your students may rest assured that they are not at risk.
Flexible payment types make it so that no matter where you are in the world, you can easily work with Thinkific.
The only thing you need to bring to the table is the course material you wish to teach. Thinkific will cover the design aspects, payment processing, hosting, and security.
You can upload pre-existing course material, so you don't have to redevelop any from scratch.
You do not need to know how to code to use the site effectively.
They accept both Stripe and PayPal.
0% transaction fees ensure you receive all the cash.
Cons
There's no support available to you when hosting live webinars and conferences. If you make an error during an important meeting or if you encounter technical difficulties, you could potentially be left red-faced. So, that's something worth considering.
Some of the customizations on the site require coding, but for the most part, you don't need to worry about writing code.
Images appear stretched on mobile, so it may not be 100% mobile-friendly.
The discussion forum is not up to scratch.
Reviews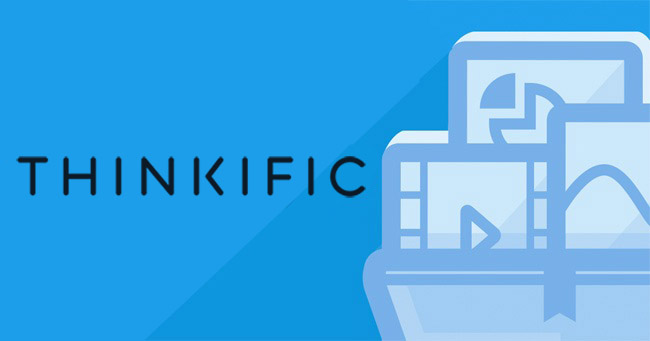 According to Kate on GetApp, Thinkific is a match made in heaven for anyone just getting started with an online business.
Also on GetApp, Anne had nothing but praise for Thinkific. She piles on the praise for the freedom of customization and for the fact that you can make your online course unique to you. Sufficeth to say, Anne was particularly impressed by the ability to chop and change the price you sell your course for. She finds that they offer all the necessary tools to be successful as well as webinars and training. She tops her generous review with a warm declaration, "I look forward to using it more as I grow my online publishing business".
We'll finish up with another GetApp review for you all, and it comes from Joe. Joe first created a course with Teachable to help financial advisors properly structure plans for families burdened with paying college tuition fees. Long story short, both platforms require time to be afforded before you can properly use them. Joe found Thinkific's support team to be excellent during this period but found Teachable's support service to be lackluster. Joe was especially pleased with the student organizing system, which allowed him to sniff out his best prospects. Finally, Joe adds that he used Thinkific to create a free course that led to his paid course. And it worked a treat!
Thinkific Frequently Asked Questions Answered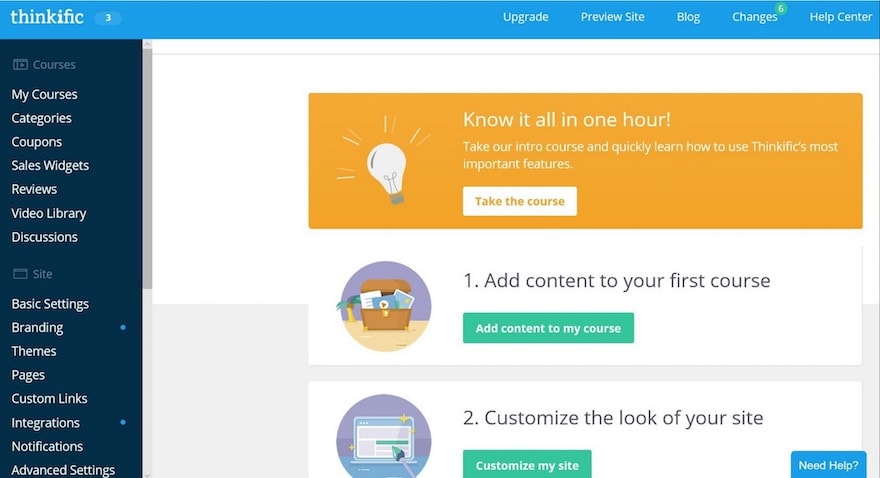 Who is this for? It's for anyone looking to create, market, sell and teach online courses. It's especially suited to bloggers, marketers, authors, and companies.
Do I need to provide credit card details straight away? No, you do not. You can start on their free plan, and then choose a paid plan.
Can I change or cancel my plan? Yes, you can do from the admin dashboard.
Can I upgrade and downgrade my account? Yes.
Will I need to get my own hosting? No, Thinkific will provide you with hosting.
Will I have to pay for secure hosting? No, secure hosting is included in your Thinkific hosting.
What is Ruzuku?
Razuku helps people create, teach and sell their online courses.
According to the Ruzuku blog, it is a platform which people can find simple easy to follow steps in creating their own online course. Such courses are suited to entrepreneurs who wish to make some cash out of selling their knowledge in an e-learning format.
Also, Ruzuku is better suited to Arts and Crafts, Health, etc. As it is not a marketing platform so much as it is a course creation platform.
Similar to Thinkific, Ruzuku offers plenty of impressive features and great customer service. Users of Ruzuku are treated to incredibly simplistic course management, and almost unlimited downloadable multi-media content to tailor courses.
On top of that, Ruzuku makes the process of setting up automated emailing seamless.
Not to mention, they offer payment options using both Stripe and Paypal as well as taking the assisting in the running of your site and course. (They provide hosting, contact support, etc.)
All of this comes intending to help educators teach their students in the most effective manner possible.
Awesome Ruzuku Features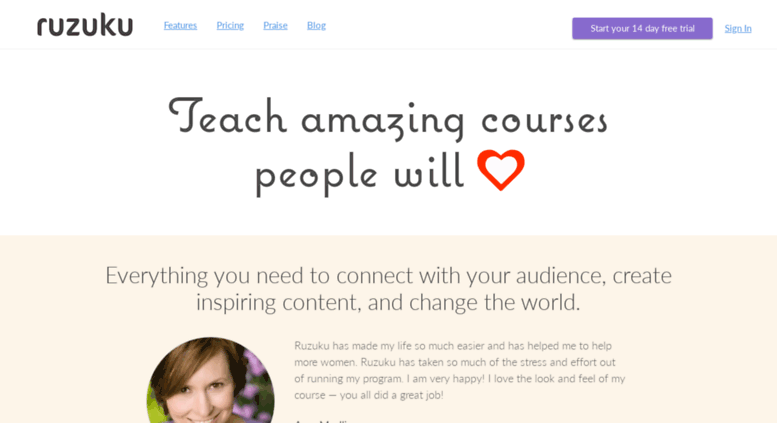 They Accept Stripe! You can pay using both Stripe and PayPal.
Create A Course For Free: You can create courses free of charge.
Super Easy Course Creation: Everything you need to create a course using Ruzuku is all in the one place. Meaning you can spend time on what's important, teaching.
Speedy Setup: Have your course up and running in a matter of minutes.
Friendly Support: There will be people available to guide you every step of the way during your Ruzuku journey.
Educator and Student Support: Your students will also have access to the Ruzuku support system. So, you can rest assured that there will be a user-friendly experience for you and your students.
Daily Backups: Your content will be backed up on a day-to-day basis.
Pros, Cons, and Reviews of Ruzuku
Pros
You get a 100% free trial period.
You will have access to a Global Content Delivery Network.
You can host and display different file types. (PDFs, PPT, etc.)
"Content as rich as your imagination". (Source)
The ability to keep your students up to date.
Ruzuku 101 is available, which allows you to create, sell and teach your course.
You can run webinars that will help motivate and inspire your students.
0% transaction fees mean that you will receive direct payments.
Cons
Membership is costly.
Cannot set up a custom domain name.
Cannot offer an affiliate program for your course.
Not a clear marketing platform.
Some members may become dismayed by their inability to integrate.
Reviews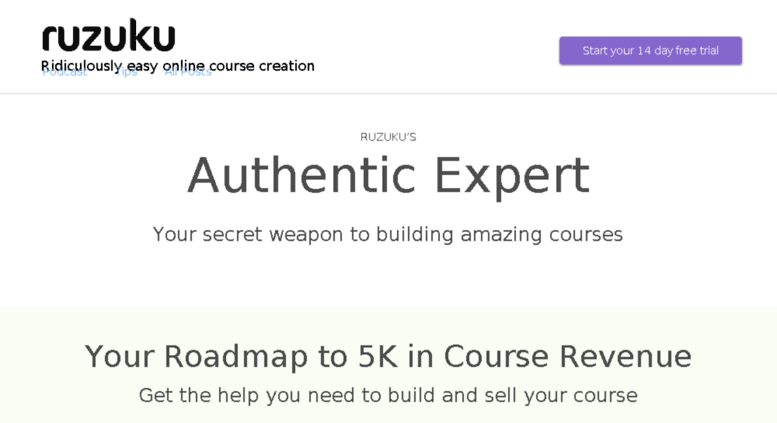 According to bloggerideas.com, anyone interested in creating information products can benefit from using Ruzuku. Especially, if they are already familiar with creating advertising and content information products.
They attribute this to the ability to plan your course, using a step by step approach. Also, the quality and availability of information are top-notch, which makes your job as a teacher and organizer far easier.
However, they finish their review on a slightly dour note, emphasizing that Ruzuku is not strictly a marketing platform. It is something worth giving ample consideration, before signing up with them.
Checkout this Ruzuku review on YouTube:
https://www.youtube.com/watch?v=-dnLhcJsKM8
For those of you interested in a more in-depth review, you should check out David Borgogni's article. David is the founder of First Click Content and he is also a professional digital marketer. So, it's worth checking out what he has to say.
Ruzuku Frequently Asked Questions Answered
Who is this for? This is for entrepreneurs with an interest in creating, teaching and selling online courses. Particularly for those involved in art and design, crafts, health, creative business, personal development, and professional skills. (Source)
Will I own my content? Yes, you will have access to full rights for all your content.
What is the full trial about? The full trial is 14 days of unlimited access so that you can get a taste for the platform.
Can I launch a course and earn using the full trial? Yes, you can until the free trial expires.
Do they charge transaction fees? No.
Is there a specific type of payment they accept? No, they accept all major credit cards.
Can I find an alternate payment method? You can get in touch via

[email protected]

, and work something out from there.
Will Ruzuku keep any of the money students pay? No.
Thinkific vs Ruzuku
In terms of the layout of both respective platforms, I have to say that I find Thinkific much more attractive. The Ruzuku web page is easy to use and they did a great job making it interactive and well-illustrated. But, I prefer the way Thinkific has a more polished page. Their imagery is far more formal and gives off an aura of corporate professionalism. On top of that, they share some interesting statistics about their company, which sucks you in and immediately gets you on board with what they're all about.
Thinkific is better suited to bloggers and entrepreneurs who are looking to set up courses with marketing in mind. Ruzuku, on the other hand, is more suited solely to creating, selling and teaching courses. If you're looking to create a course with marketing in mind, then Thinkific is the better option for you. But if you're just looking to set up a course quickly and hassle-free, Ruzuku is most certainly worth investing.
Thinkific has a super helpful drag and drops tool, which Ruzuku appears to be lacking. Although, it is noted that their setup options are all in the one place, the handiness of a drag and drop tool cannot be ignored. Besides, Thinkific gives their educators access to a range of advanced marketing tools that Ruzuku can't compete with. The most glaring difference between the two platforms is the absence of an affiliate marketing option with Ruzuku. In the current online economy, affiliates are so helpful and anyone who is not utilizing them is throwing away potential sales.
Thinkific vs Ruzkuk Pricing Comparison
Pricewise, Thinkific offer four options all paid monthly:
Free – $0
Basic – $49
Pro – $99 (Most Used Option)
Premier – $499
Ruzuku offers three options paid monthly, but billed annually:
Bootstrapper – $74.75
Up-And-Comer – $83.08
University – $125
Final Thoughts
The pricing of both sites is relatively similar up until that huge premier bundle. Ruzuku takes the win in terms of cost as a figure, but honestly, I would not mind spending the extra few hundred dollars per year for a service like Thinkific. Plus, it's going to cost a pretty penny to run either service. So, there's no point dwelling on it too much.
Thinkific comes across as more professional, and the fact they make their platform affiliate friendly is the seller for me. Both services are easy to use and well supported, but I think Thinkific is worth paying that little bit more for. Especially, if you own a business and are looking to seriously market your courses using affiliates.
Finally, there are very few reviews out there concerning Ruzuku. I could find lots of positive reviews for Thinkific, yet none really for Ruzuku. So, that tells me Thinkific is better known and is used more than Ruzuku. Of course, there were plenty of reviews and testimonials on Ruzuku's site. But, I felt that using site reviews was pointless due to them obviously being biased.
Verdict: Ruzuku or Thinkific?
Overall, Thinkific is the winner in my book. They offer a more complete service and their professional vibe is extremely attractive. You can't go wrong with Thinkific.
If you're looking for more information regarding e-learning platforms such as Thinkific and Ruzuku, then click here.
Further Reading: