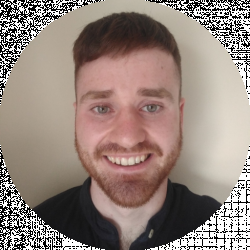 Latest posts by Eoin Cunningham
(see all)
Last Updated on November 5, 2020 by Natalia Bickell
When it comes to digital course creation, Podia vs Coursera is like chalk vs cheese. The pair have very little in common, other than them both being e-learning platforms and formatted to be easy to use.
In this article, we'll look at both Podia and Coursera to assess what makes them tick. Afterward, we'll begin to compare the two to figure out which is the better Learning Management System (LMS).
For anyone who came solely for the Podia versus Coursera comparison, you should skip down to the end of this article.
LMS Functionality
E-commerce Compatibility
Learning Experience for Students
Plans
Podia
It is very user-friendly and students can continue with their classes on their mobile.
You can sell digital downloads, memberships, and of course, courses.
It has a range of multimedia options like quizzes and more.
They offer 2 plans:

Mover: $390 per user per year.
Shaker: $790 per user per year.
Coursera
They offer an E-Learning portal, and you can get access to the classes through your cellphone.
More than digital products, Coursera is focused on selling high profile degrees.
Students can get a recognized degree, and the learning experience is like in a interactive textbook.
They offer 2 plans:

Team: $400 per user per year.
Enterprise: Custom price depending on your needs.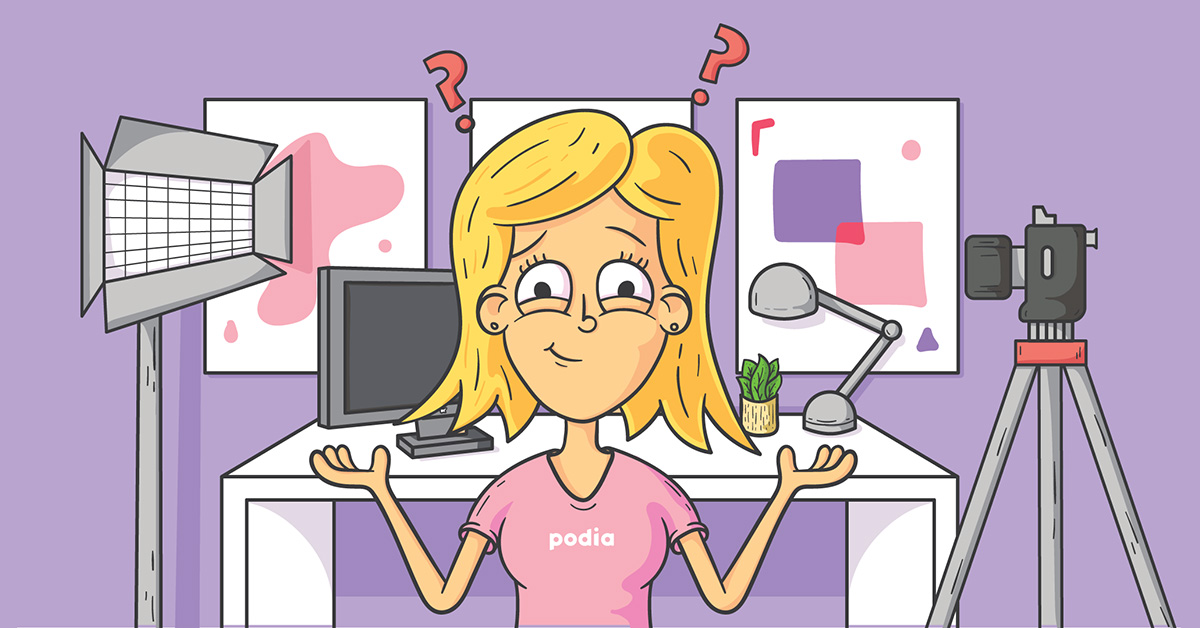 The Main Differences Between Podia vs Coursera
The Main Differences Between Podia vs Coursera include:
Podia is best suited to creating online courses, whereas Coursera is best suited to creating Learning and Development programs.
Podia does not offer certificates, whereas Coursera courses can reward you with degrees and certificates from prestigious universities and institutions
 Podia allows you to create your own courses from scratch. whereas Coursera limits you to choosing from existing courses for your students Learning and Development program
Podia has a platform which is really easy to make courses one, whereas Coursera requires you to make inquiries, go through institutions, etc
Podia gives you the freedom to create and sell membership sites digital products and online courses, whereas Coursera do not.
Podia allows you to bundle online courses with memberships as well as digital products, whereas Coursera offers no such feature.
Podia is suited to smaller businesses, whereas Coursera is suited to larger organizations.
What is Podia
Podia is an LMS with e-commerce as well as e-learning portal features.
With Podia you can sell:
Online Courses
Membership Sites
Digital Downloads
As you're probably aware, the above features are excellent for anyone looking to create, market, sell and teach an online course.
Now, if you're new to creating online courses, Podia is a viable option for you.
They base their entire creative process around keeping everything straightforward and user-friendly.
So, for anyone with little to no knowledge of coding or prior experience in creating online courses, Podia is definitely worth giving ample consideration.
Also, they offer extremely affordable plans. With their most basic plan starting from $39/mo.
If you're looking for a proven solution, Podia has over 20,000 creators using their platform. Which proves their no rookies when it comes to creating online courses.
Better Pick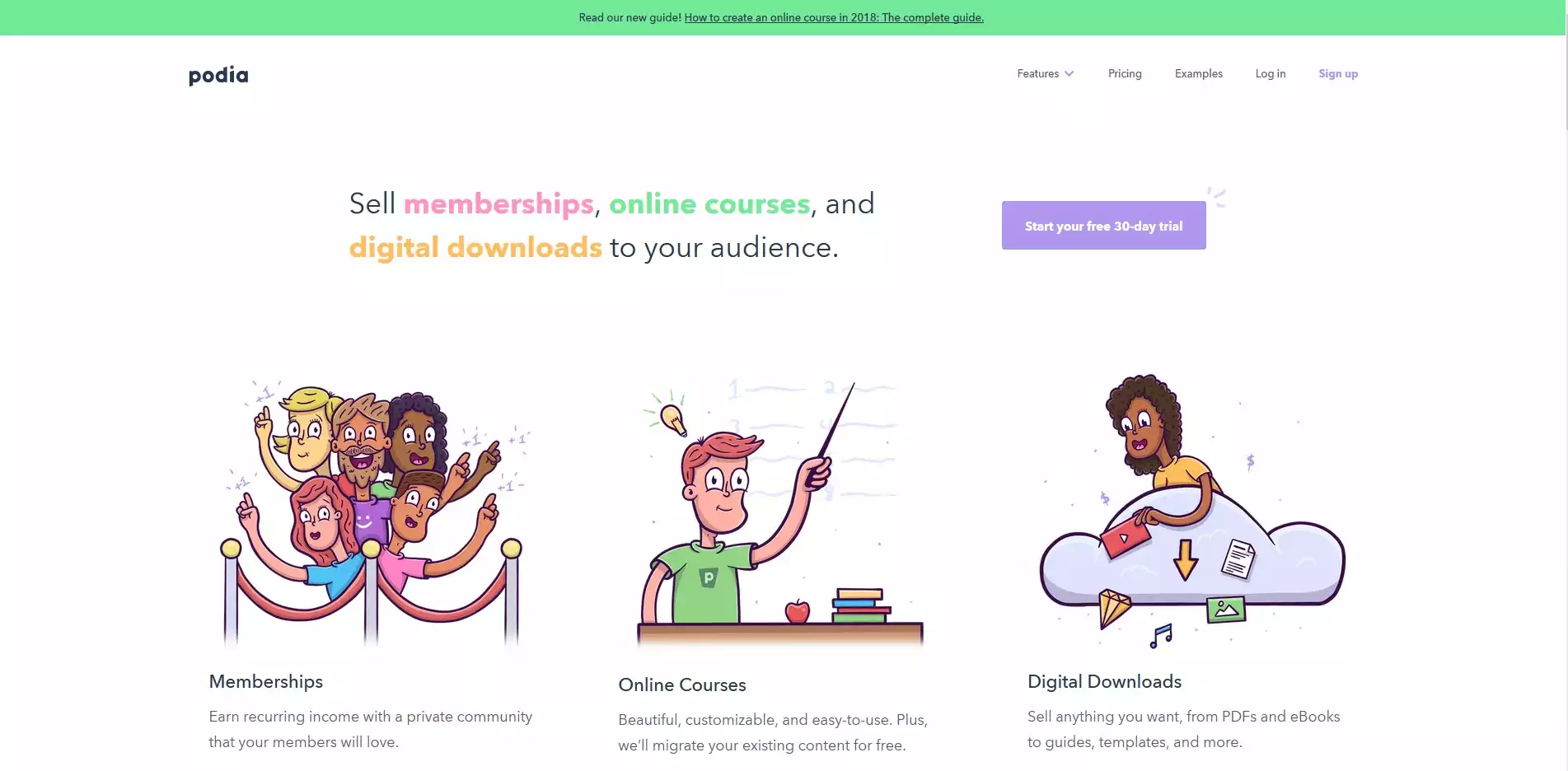 We Went with Podia Instead
Course builders are getting better and CHEAPER. That's why we chose Podia instead. Easier to use and MUCH more affordable compared to Ruzuku and others.
Try Podia First
We earn a commission if you click this link and make a purchase at no additional cost to you.
Who is Podia for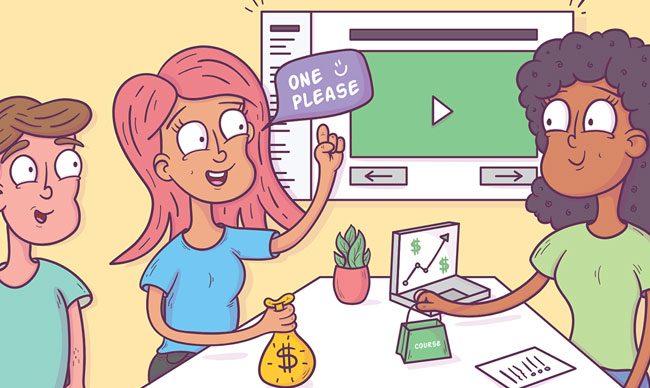 Plain and simple, Podia is for people who are looking to create, market and sell digital products, memberships, and online courses. But, for the relevance of this post, we'll focus primarily on online courses
Podia's Main Features
LMS Features
Mobile Learning
E-commerce
E-learning portal
Take Note – Awesome Podia Features
The following are a list of awesome features offered by Podia:
The ability to create a custom domain name.
Unlimited access to everything (bandwidth, sales, etc.)
They provide hosting, so you don't have to buy any.
Payment is sent automatically to you (the seller).
Amazing support staff.
The ability to bundle products together.
14-day free trial, so that you can get a taste of what they offer.
Free demo every Tuesday for people new to the site.
An affiliate marketing program.
An email marketing program.
Freedom to create online courses, membership sites, and digital products.
Online Courses
Upon signing up for Podia, the first section you will be greeted by is their course builder. This is the tool you'll be using to build your courses from the ground up. To aid you during this process, Podia make a range of multimedia options available to you:
You'll also have the ability to add text and files here if you so desire. And, you need not worry if you've found the ordering of the elements of your course to be wrong. Because you can quickly and easily change them around to better suit your courses formatting needs.
Text Editor
Besides, Podia offers a tool known as their "text editor". It enables you to add:
Headings
Links
Bullet points
We know that may sound rather limited, but they also allow you to add images by dropping them directly into the editor. On top of that, you can embed videos into the editor. All it takes is for you to copy and paste the video's URL.
Adding Files And Dripping Content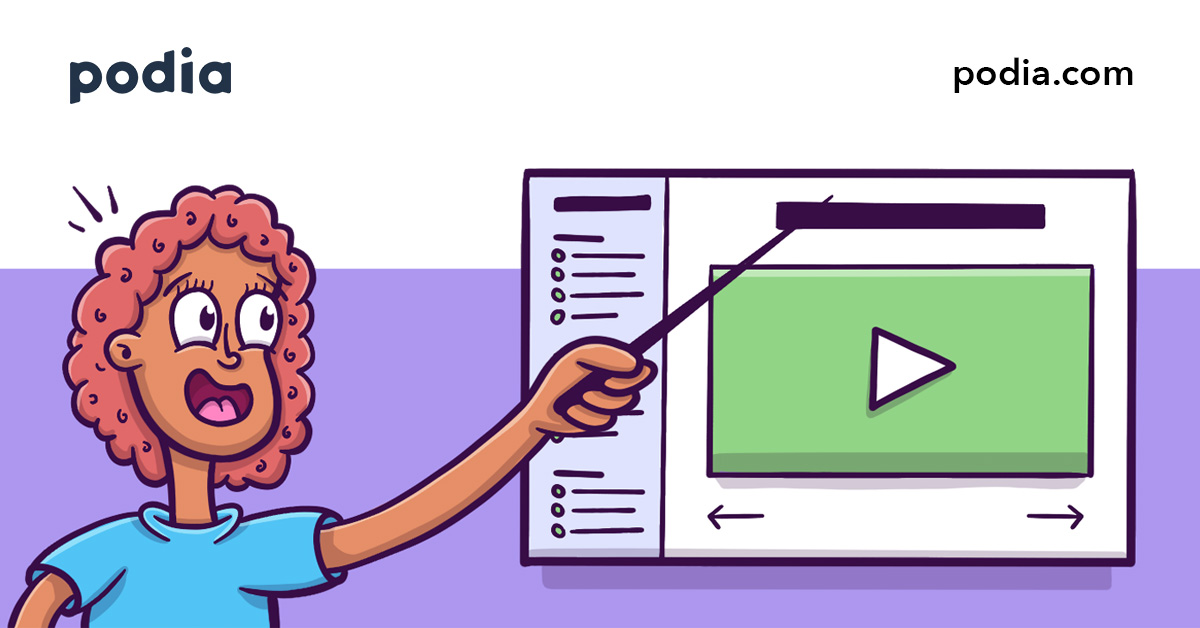 Oh, we never mentioned how you can add files. Well, you take the file you've chosen to add and drop it into the "add file" box. This is a superb feature because you can use it to add videos, audio, images and of course files. But, you won't have to make all the content you add available straightaway. You see, Podia offer their members the ability to drip content. So, this is ideal if you only want certain aspects of your courses to be made available to your students upon completion of a task. For example, they can only progress in a course if they've passed a test or maybe taken a quiz. How you drip content and build your course, will be entirely up to you.
Email Marketing, Affiliate Marketing And Previewing Your Course
Finally, you're probably curious as to how you can integrate email marketing and affiliate marketing into your courses. It's actually surprisingly simple. All that you have to do, is preview your course. You can do so by clicking the "preview" button. Previewing your course will also allow you to analyze your payments and other relevant data (Course name, start date, etc.).
Digital Downloads
This feature is pretty self-explanatory. But, regardless, we'll quickly explain it to those who are curious or just eager to learn more.
If you're looking to market and sell digital products, this is the feature for you.
Perhaps, you've got a PDF file containing an SEO cheat sheet, which is guaranteed to help blog posts obtain a higher rank on Google.
Using this feature, and Podia's awesome option to bundle products, you can sell your online course along with this cheat sheet.
And, yes. All digital products you sell must be downloaded.
The following are ideas for downloadable digital products:
Checklists
Cheat Sheets
Audio
E-books
Guides
Videos
Email Marketing
Podia offers email marketing as part of your subscription. You can take advantage of this by using it to generate conversions and increase your brand awareness.
Creating An Email
To create an email with Podia, you have to use their rich text editor. But, remember, you're not required to send emails straight away. You can do, however, you also have the option to automate the whole process by using Podia's built-in drip content feature. Now, you'll still have to write the emails in advance of sending them, but it's worth it because of the ability to schedule.
Why Email Marketing Is So Helpful (With An Example)

For those curious, email marketing is a great way to upsell and keep your clients interested. That's all fine and dandy, but you probably want to know how that's actually possible. Well, for instance, you might have an online course that did really well. And, your course's success may have prompted you to create a follow-up course. Well, you can use email marketing to inform your previous clients about your new course. And, because they've bought a course off you before, you know your target audience is correct. Which means the likelihood of your email marketing campaign resulting in sales is extremely high.
Membership Sites (How they apply to online courses)
This feature is also really great. Particularly For anyone interested in selling an online course.
You see, you may include online courses as part of the membership fee as a way of attracting consumers to your site. Or, you may choose to sell them within your membership sites at a discounted rate. Either way, not only is this a great form of passive income, but it's also a great way to keep a list of clients readily available for you to upsell.
Podia pros, cons and reviews
Pros
Their interface contains everything you need in the one location.
Easy to use.
Email marketing.
Affiliate marketing.
Option to drip schedule content.
Bundling of products together.
Immediate payment.
You have unlimited everything. (I.e. Courses, students, etc.)
Cons
They don't offer exceptional marketing tools. (But, they're still good)
Courses do not allow for advanced customization, so it's not ideal for professional designers.
They do not solely specialize in course creation.
Reviews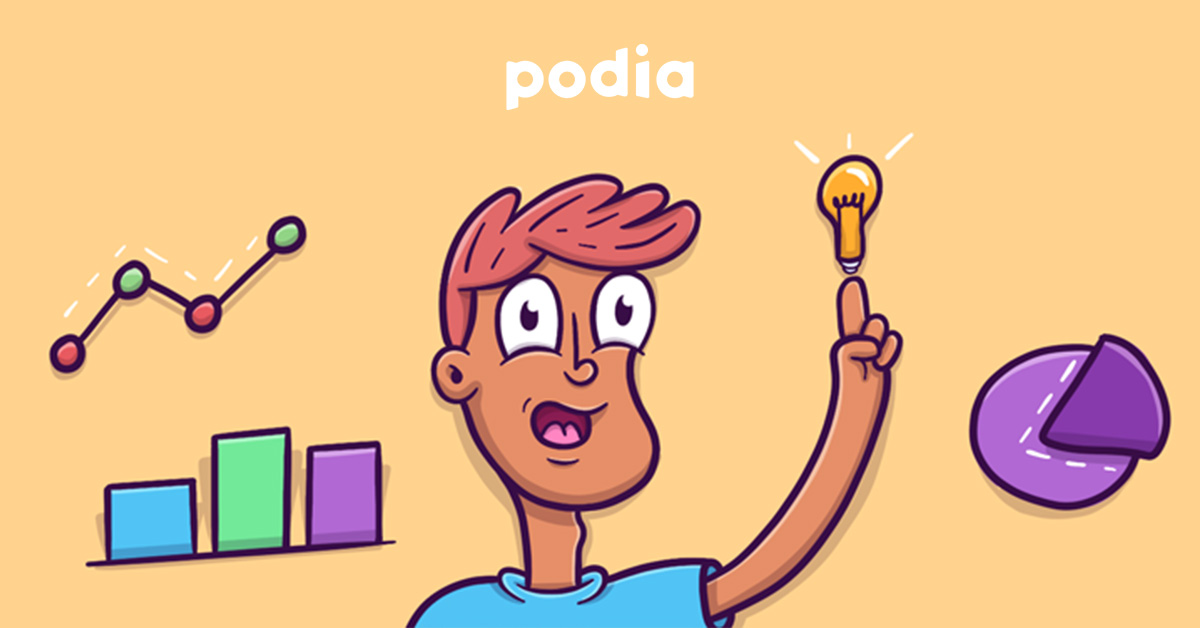 We used Capterra to find some good Podia reviews.
The Good
Sasha is a self-employed alternative medicines coach. She was super impressed by how easy Podia was to use and by how helpful their support staff is. Especially, considering she ran into a lot of "tech issues".
Alice had a similarly positive customer service experience. Also self-employed, she specializes in content creation. What Alice likes most about Podia is how interactive their support staff are. Any question she had was answered in a timely manner, and she felt her concerns were being listened to and respected. Despite her sometimes feeling a little bit silly about the basic nature of the questions she asked.
According to Louise E., the platform is "wonderful" when it comes to integrations and ease of use. And, let's not forget, it allows you to sell classes, memberships and products.
The Bad
There are not a lot of negative reviews on here (In fact, none at all. Although that may be because the two sites are affiliated. After all, everything can't be worthy of a five-star rating. Can it?), yet there are some reviews that point out minor bugs. For instance, Nicole says that the inability to address emails to clients by name and place of residence was somewhat annoying. But, overall, she left an extremely positive review.
Another review was every bit as positive, if not more. Yet, still, they highlighted that Podia lacks built-in analytics for course sales pages. Also, the same user stated that they would appreciate if they had more customization over coupons.
This is all very minor stuff, which won't affect your course quality too much.
The Ugly
There wasn't anything really that we could find online that was bad about Podia. It really is a good platform. The only thing that we will say is that it's a tad pricey for what you're getting but nonetheless affordable.
Quality Of The Learning Material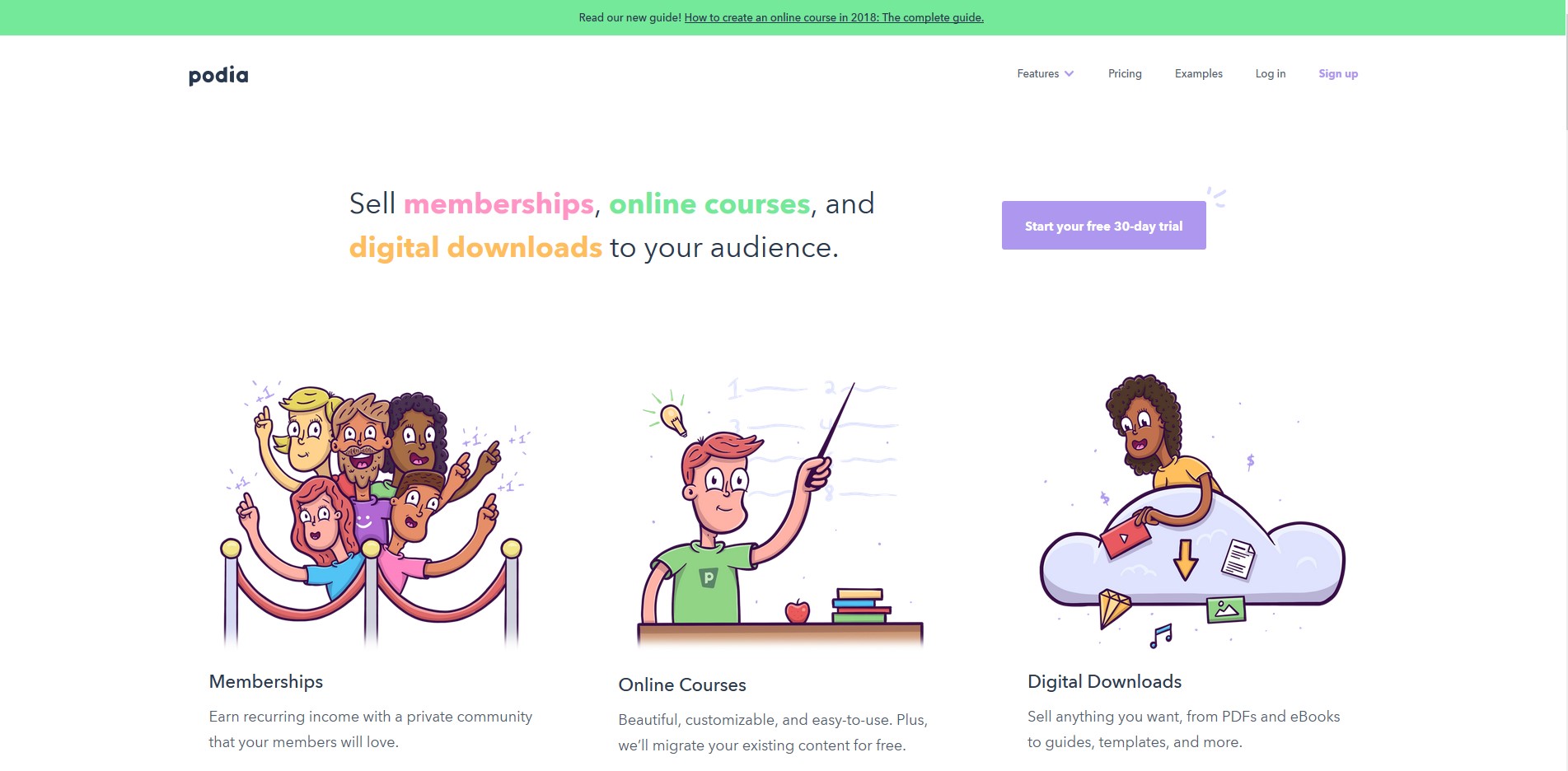 This will be dictated entirely by how much you know, and you're supposed to know a lot. In fact, you most certainly should be an expert in your subject matter if you're going to create an online course. Unless, your course requires limited knowledge, but I can't imagine anyone willing to it but if that's the case.
Anyway, the best thing to do before you start creating an online course is to ask yourself one simple question.
"Do I know enough to provide the people who have paid for my course, with value for their money?"
If the answer is yes, then that's awesome. Crack on with creating your online course. But if it's no, then do not create your course. It'll simply be a waste of your time, and everybody else's.
Better Pick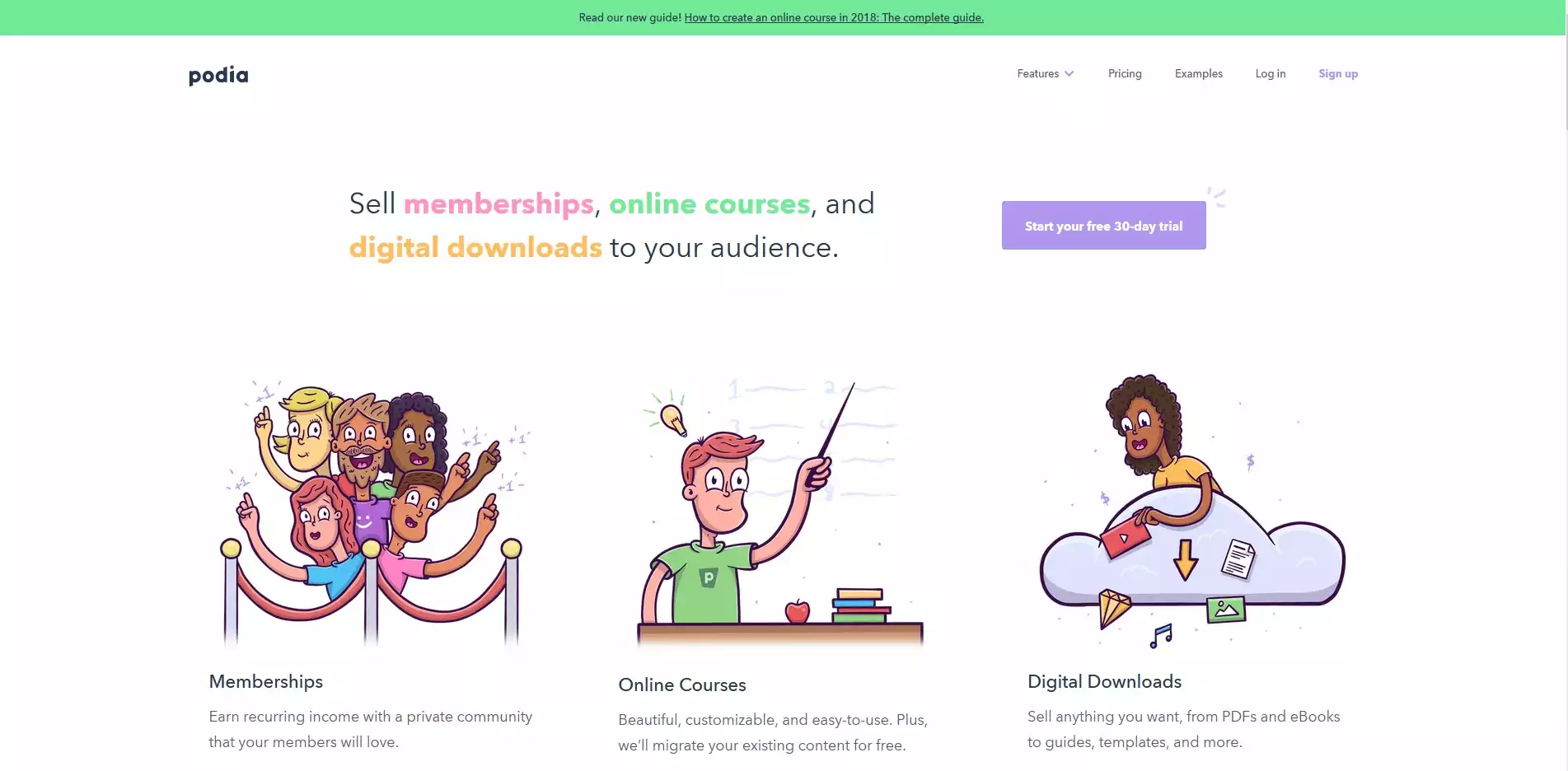 We Went with Podia Instead
Course builders are getting better and CHEAPER. That's why we chose Podia instead. Easier to use and MUCH more affordable compared to Ruzuku and others.
Try Podia First
We earn a commission if you click this link and make a purchase at no additional cost to you.
Podia's Part In Producing Quality
That being said, if you have the information, Podia has the tools to make your course a success.  They will provide you with an intuitive user interface, which allows for seamless course creation. On top of that, they help you enliven your course with rich multimedia. Which ensures your students engage with your course content and increases the probability of effective learning.
Ease of Use
This LMS is extremely easy to use. If we had to pick one word to describe it, we'd most certainly choose intuitively. Podia's simple formatting and user-friendly interface make it so that everything you need is easy to find. On top of that, they offer awesome support in the form of guides, articles and a 24/7 live chat. You can also create a course with Podia in under two hours, so that shows it's not hard to get stuff done using this e-learning platform. But, it must be said, it does have its drawbacks. For instance, its software is not the best for dripping content. We know it's only a small thing, but it's worth keeping in mind if you're going to be relying heavily on a drip content schedule.
Pricing
In regards to pricing, Podia offers two deals.
Mover
This plan costs $39 per month.
With the mover you'll have access to:
Digital Downloads
Email Marketing
Online Courses.
Shaker
Shaker is Podia's more expensive plan, which costs $79 per month. It offers everything the mover does and more. Bonus Shaker features include:
Memberships.
An affiliate marketing program.
The ability to avail of third party code.
Free migration for your sites.
An online course platform.
Two Free Months
Both plans offer two free months, which is fairly generous you'd have to admit.
Who is the Mover for?
It's most certainly for people who are just looking to create and sell online courses with minimal effort. Small businesses and individuals who are new to online courses will benefit most from this plan.
Who is the Shaker for?
Without a doubt, this plan is for people who wish to not only create and sell online courses but market them as well. Anyone with prior knowledge or experience creating online courses will benefit more from this plan. Particularly, if they're trying to grow their business.
What is Coursera?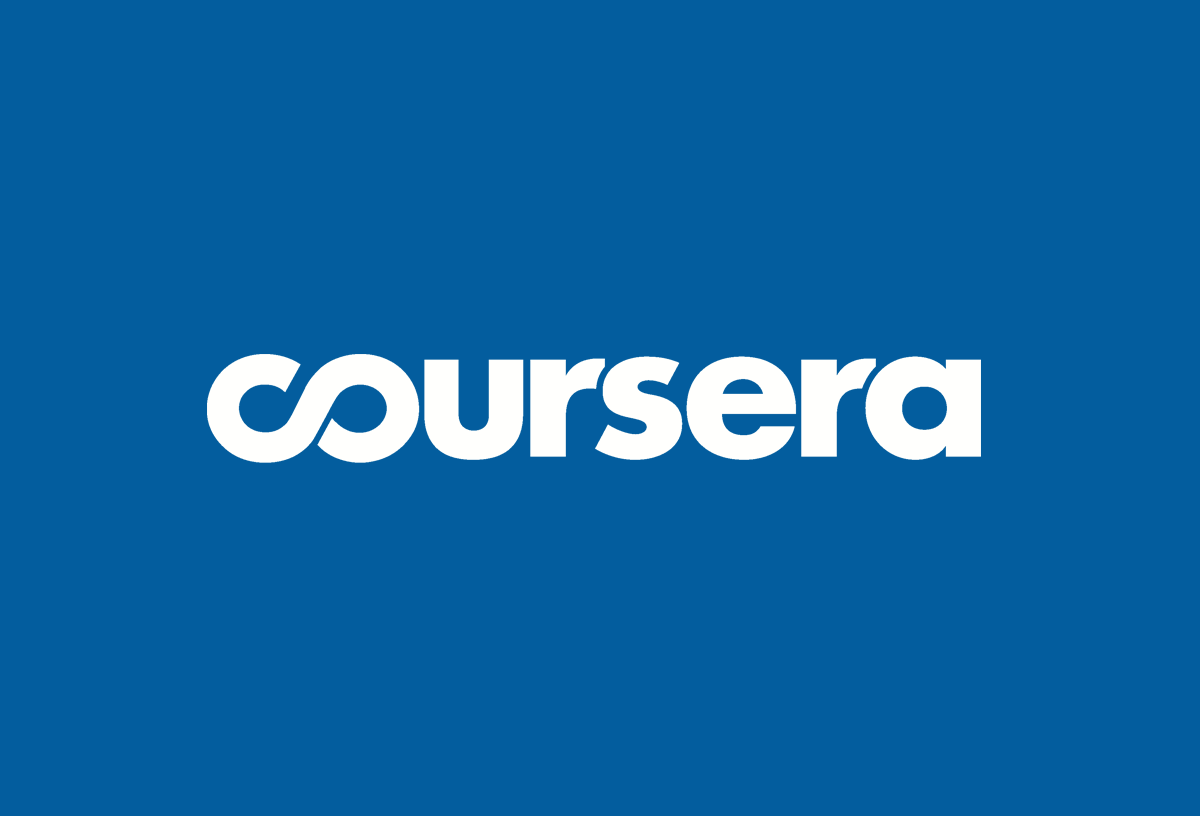 Coursera is an e-learning platform, which was founded in 2012 by Stanford professors Daphne Koller and Andrew Ng.
They founded the site with the ambition to reach and teach students remotely. Regardless of where they were situated around the globe.
Upon founding Coursera, the pair were ambitious regarding the number of people their service might one day be able to reach.
But, admittedly, they had never envisaged reaching as many students as they did in only a few short months.
Now, some of the most prestigious universities and popular brands in the world avail of their creation's services.
Anyway, Coursera gives you the ability to gain an online qualification through completing a degree, specialization and/or certificate.
Here are a few interesting things about Coursera:
You can get a recognized degree through their software.
Universities and companies offer degrees and certificates through their platform, respectively.
Their courses are like "interactive textbooks".
1,700 companies currently have courses on their platform. (Including highly popular brands such as Danone and Loreal.
They run a "MasterTrack" program.
They offer free courses, but for the majority of courses, you have to pay.
You can create an online course with Coursera, but it appears to be a tricky process at first glance. We'll talk about how you can create a course down in the features section.
Who Is Coursera For?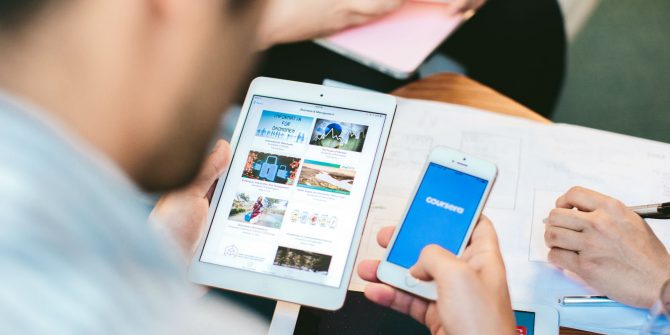 Coursera is for anyone looking to gain knowledge and become more qualified in their chosen field.
So, that means, it's for:
Entrepreneurs
Educators
Individuals Seeking Niche Education
More Specific Examples
Coursera is for:
Business large and small looking to upskill their employees.
Lecturers and Educators who recognize the value of the internet as a source of learning and information. And, want to use it to enhance their students learning experience.
Individuals who are looking to learn even more.
Coursera is also for:
Careerists who are eager to learn and grow their Resume (CV).
Students who are trying to obtain a degree and become qualified in a specific field.
Features
LMS Features
E-learning Portal
Mobile Learning
Coursework
When you or your employees enroll in a course with Coursera, they claim on their site that it will be similar to an "interactive textbook". By that, they mean that you will have everything you need to enjoy an effective and engaging learning experience.
Students will benefit from:
Pre-recorded videos
Quizzes
Projects
Coursera For Business/Enterprise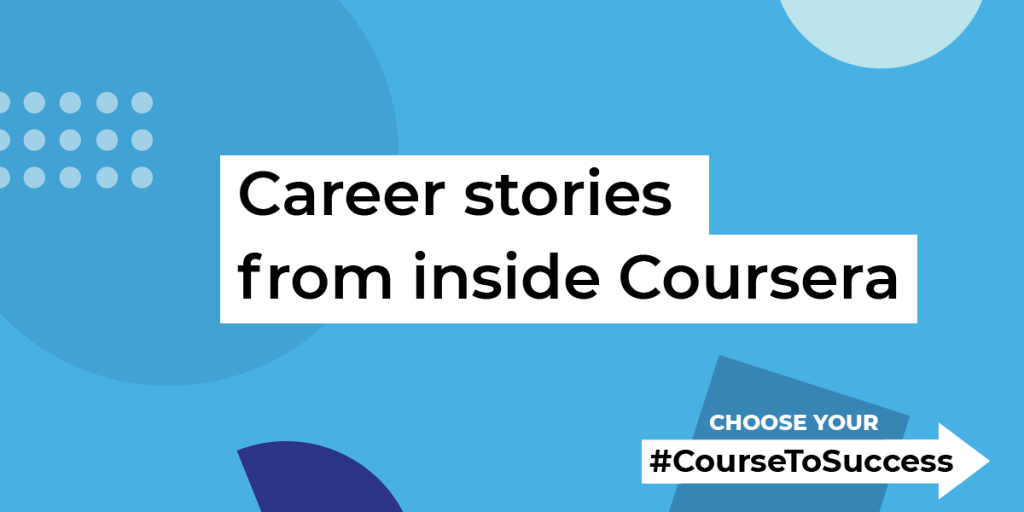 This function gives business owners and companies the freedom to design their learning and development courses. Such courses are integral to maintaining a skilled and motivated workforce. In fact, 7/10 workers attribute staying in their current employment to learning and development opportunities. Make no mistake, this is a great element of Coursera's service, which is certainly worth investing.
When designing your L&D course, you'll have the chance to either create a custom learning playlist form pre-existing courses offered by Coursera. Or, choose from existing learning playlists created by subject matter specialists.
In either case, students will be able to:
Learn anytime anywhere
Enjoy an intuitive classroom experience
Obtain a university-branded certificate
Coursera For Business Payment Plans
Team
This plan costs $400 per user per year. That sounds like quite a lot, but the plan becomes much sweeter once you realize you're receiving unlimited access to their catalog. The team plan is recommended for smaller businesses and groups. Oh, if you're unsure as to whether or not that hefty annual subscription is worth it, fret not. Because they offer you a 14-day money-back guarantee.
Enterprise
This plan will see a custom price agreed between Coursera and the client. For those curious, it's best suited to larger organizations, so it should be a better deal than the $400 per person. Otherwise, I'd imagine it would be far too pricey.
In any case, this is a great option for organizations seeking unlimited access to their courses as well as the added bonus of analytics, integrations, and support that drives success.
Six Notable Universities and Companies Affiliated With Coursera
University of London
University of Michigan
Google
University of California, Davis
Royal Imperial College London
University of Chicago
Degrees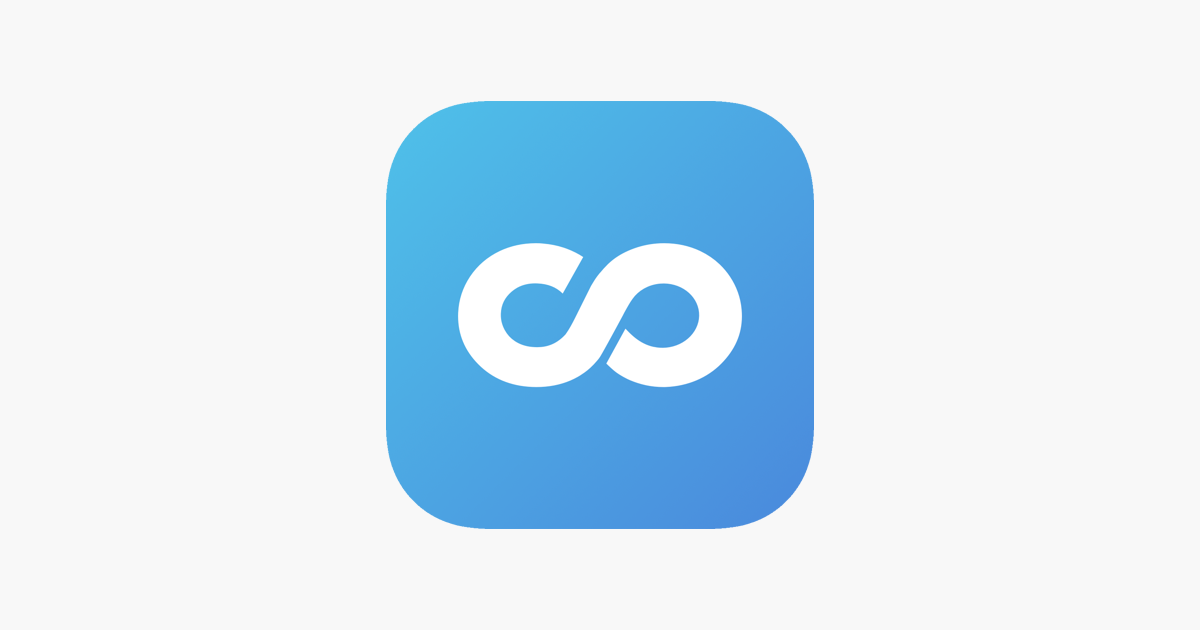 The following are disciplines, which Coursera offer digital courses in that will provide you with a degree upon completion:
Arts And Humanities
Business
Computer Science
Data Science
Information Technology
Health
Math and Logic
Personal Development
Physical Science and Engineering
Social Sciences
Language Learning
Here's A quick taste of a couple of the degrees hosted by Coursera
Bachelor of Science in Computer science – This degree is run by the University of London. It offers students the chance to specialize in one of seven different areas. All are entirely up to date and will provide you with the tools you need to succeed in the current digital economy. You may also be interested to know, that this course will last anywhere from 3-6 years. And, the course duration will be determined by how many hours per week you can devote to your studies. (Possible to dedicate 14-28 hours)
Global Master of Public Health (GMPH) – The Imperial College of London offer this degree, and it can be completed over the course of 24 months. On average, you will be required to dedicate 24 hours per week to complete this degree. At the end of this period, you will have completed a course ranked first for career prospects in the Guardian University Guide 2018. Also, you will have a degree from one of the top 10 ranked universities in the world, according to the QS World University Rankings, 2019.
As you can see, all of the above degrees offer recognized qualifications. And, they are completed in a timeframe similar to degrees offered in a non-remote setting. Plus, you'll be getting the same course material and course structure, as if you were sitting in a lecture hall with a notepad. So, this is definitely a legitimate way to learn.
Certificates
With Coursera, you will be able to complete online courses and be rewarded with recognized certifications.
Here's A taste of a couple of the certificates offered through Coursera:
Google IT Support – This certificate, as you can tell, was created by Google to train people for their IT department. It falls into the category of "Professional" certificates. The certificate can be completed in a 100% remote setting and consists of five separate courses. You will have all the time you'll need to complete the course because you have complete control over your deadlines. Also, the course is offered in English.
Construction Engineering and Management – Michigan University offers this MasterTrack certificate through Coursera. It takes roughly 6-7 months for an individual to complete this certificate and become qualified. During this time, all courses can be completed in a 100% remote setting. Upon completing this certificate, you will have completed a part of a Master's degree and will be acknowledged as having done as much.
These courses are great for people seeking certifications but are unable to attend a university or institute of further education in person.
Professional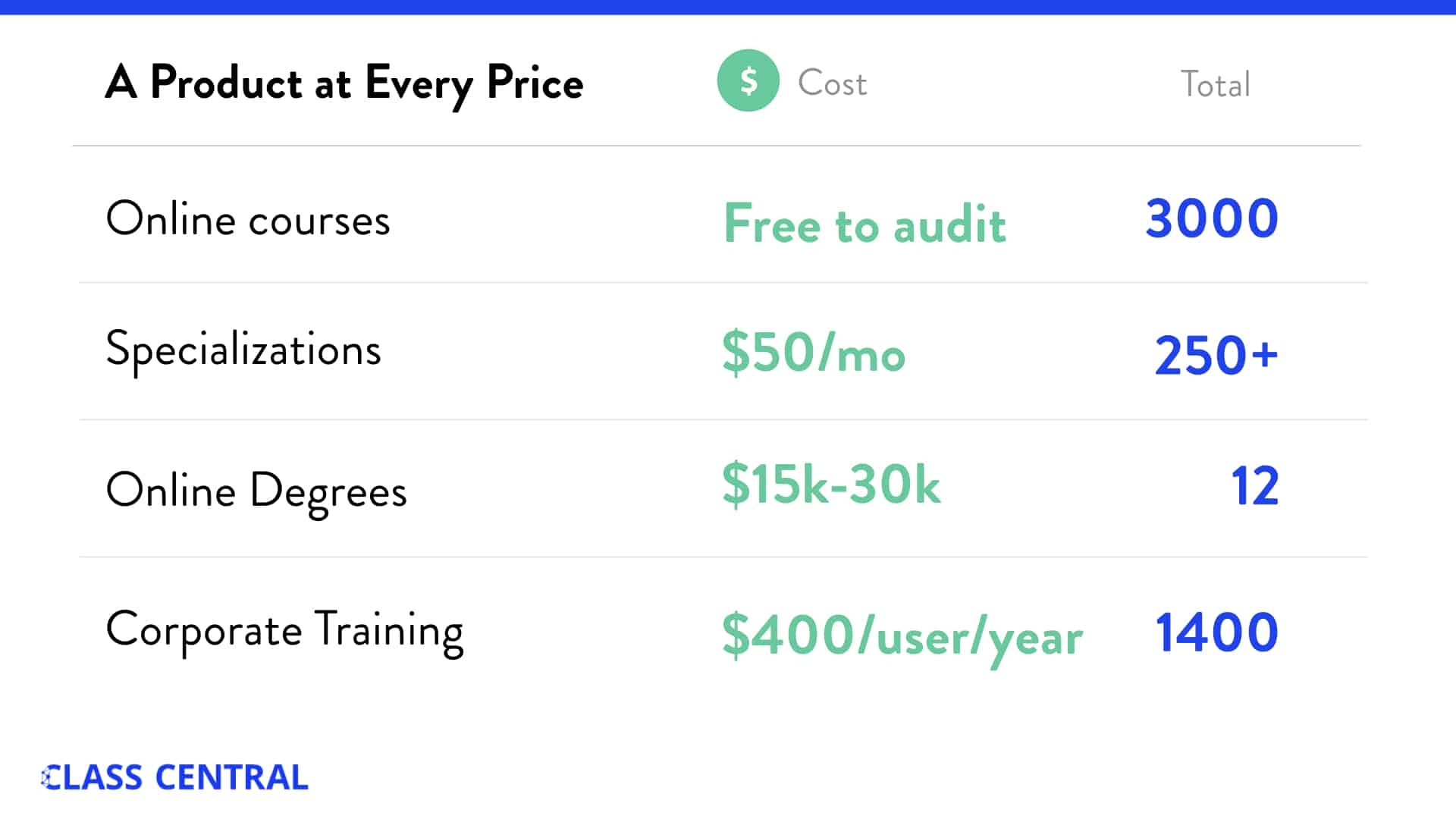 Coursera offers a range of professional certificates, which will enable you to gain employment with some of the top companies in the world. For example, the above Google IT support certificate will provide you with an entry-level qualification to Google's network. Google is arguably the biggest company in the world, and the fact that you can gain a Google recognized qualification from Coursera, proves they offer a valuable service.
Master Track
MasterTrack is a fairly unique program ran by Coursera. It allows you to take modules directly from Master degrees, without actually completing and paying for full masters. The main advantage of this program is that it's cost-effective. Instead of paying the usual tens of thousands to complete a degree full of modules that aren't relevant, you can handpick and complete the modules relevant to you. Meaning, you'll be updating your Resume at only a fraction of the cost as if you were to take a more traditional education route. (Usually $2,000-$5,000). While also saving valuable time along the way.
Fun Facts About The MasterTrack Program:
You can count credits gained toward a full Master's degree.
MasterTrack courses last for a semester.
They offer live global webinars.
They enable you to work on real-world projects. (Fantastic for anyone looking to beef up their portfolio)
You'll be receiving expert feedback from your instructors.
The pros, cons, and reviews of Coursera
Pros
They offer degrees from the world's top universities and institutions, so you'll be getting your money's worth.
You can complete courses in an entirely remote setting.
They offer free as well as paid courses.
You can easily find your way around courses.
Forums are available for people who have questions. You can check them to see if your question has already been answered.
High-quality course material and some of it is free of charge.
Great selection of certificates and degrees to choose from.
They have an app.
Cons
Subjects feel a little disorganized at times because there are so many to choose from.
Support is difficult to reach.
Peer grading.
You have to pay to receive your Coursera qualification.
Not all of their degrees and certificates are accredited.
Reviews – The Good, The Bad, The Ugly
We used Trustpilot to review Coursera, and the result was mixed at best.
The Good
Charlotte Hughes posted her review on 03/01/19. She was delighted with the broad course selection. And, seemed particularly enthused by courses being offered by Universities. She also stated that for anyone looking to return to study, this is a great option. Especially if they've only got a limited amount of time to dedicate to their studies. The only drawback mentioned is the limited communication between students and teaching staff.
According to Thyago Clemente, who posted his review on 26/07/19, Coursera offers great courses, but don't offer a great tool. He was happy with the chat support and found it to be efficient and helpful, but he was not impressed by the peer-reviewed grading. He goes on to express his dissatisfaction with the courses that offer peer-reviewed grading. He highlights his experience with the process, and how he received random grades for his work without any feedback, in some case. In fact, at his time of writing his review, he had been waiting forty days for someone to review his final assignment so that he could get his certificate. Mr. Clemente gave Coursera an extremely generous 4-star rating, despite their shortcomings. We're not so sure if it should be so high. And if we're to be honest, this review probably belongs in the bad.
Martin also posted a review on Trustpilot on the 23/05/19. He labeled the e-learning platform "fine", which hardly is singing anybody's praises. Nevertheless, he was pleased with the course quality, price, and the android app. Also, he likes the fact you don't have to pay for the course certificate unless you want to do so. Martin gave the platform a respectable 4-star rating. This is certainly a more positive review!
The Bad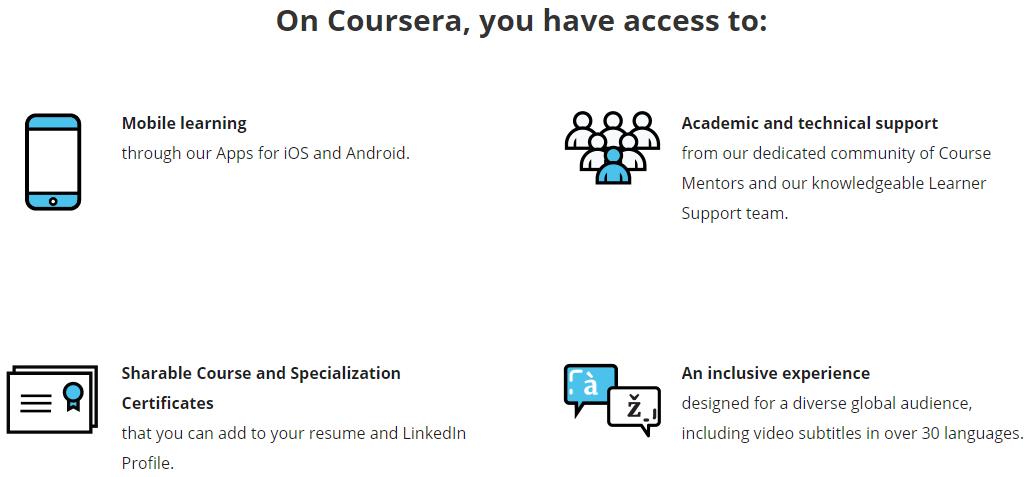 According to Eva (09/04/19), Coursera does not offer an acceptable level of customer support. She recognizes the value contained within the courses but laments the lack of anyone person to reach out to with problems. She accepts that they have a forum, yet is confused by her inability to start a new thread. After all, that is the whole point of a forum, is it not? Her review ends with her declaring that had she known that she would have been subject to such a poor level of support. Well, she'd have gone elsewhere in search of an online course. She leaves Coursera with a 2-star rating.
Greece2000 (09/07/19) is the username of an otherwise anonymous review. In their review, they begin on a positive note by acknowledging the site's learning potential. But, unfortunately for Coursera, that's as good as it gets. This reviewer was most unhappy with the level of dishonesty involved in the grading system. Peer-reviewed grading on the platform is rife with cheating. This person claims that they once had to reject work because it was blatantly plagiarised having been copied and pasted straight from the web. The cheaters did not even bother to change the dates on the work! They gave other examples of this unacceptable lack of professionalism and academic honesty, but long story short, Coursera did nothing to counteract this behavior. A 2-star rating was left.
The Ugly
Janus Mortensen posted his review on 23/03/19. In short, he was dismayed by the clear disregard for consumer safety exhibited by Coursera. For example, he was completing a course with IBM when disaster struck. Their cloud service went down for a few days, leaving him with no way to complete his coursework. He notified Coursera and explained to them what had happened. And, requested they grant him the few days he had missed as an extension. It was hardly a huge ask, but incredibly their support got back to him and told him that it was not possible for them to grant him an extension. He goes on to say they offer good courses, but even the slightest inconvenience will result in you losing your money. Janus gave them a 1-star rating.
More In-Depth Review
We've got a more in-depth Coursera review, which you can access by clicking here. Or, by following the quick links at the end of this article. We strongly urge you to check it out!
Reviews Of Important Coursera Aspects
Ease Of Use
Any e-learning platform worth your time and attention should have an easy to use interface. Online courses are hard enough without adding the complication of an overly technical user interface. So, you should all be pleased to know that Coursera's site is extremely easy to use.
Their landing page features a drop-down menu titled "explore". You can use it to quickly see all the subject areas that they run courses in and then easily choose the one that best suits your goals. They also have a "How It Works" section on their landing page, which provides information regarding using their platform in a few short sentences. Speaking of information, there are links to sources at the bottom of their landing page. For example, there are links to their About page, Privacy agreement, etc.
If you're wondering about their course reviews and specialization pages, you need not. There's no reason to sugar-coat it at all, they are superb. They're perfectly formatted for ease of use, and they follow a simple color scheme that makes them look professional as well as minimalistic. On top of great formatting and professional looks, their pages include helpful detailed descriptions about courses. They also explain to you the benefits of taking a given course, name drop instructors, highlight who provides the courses (as in the institution) and they provide answers to FAQs. What's not to love!
Quality Of The Learning Material
Course material is being provided by universities and institutions, so naturally, the standard is very high. After all, it has been produced by professors and professionals who have dedicated their entire lives to studying and informing others in their chosen field. Plus, a lot of reviews online have absolutely no qualms about the quality of information they're receiving through their courses. Which, should leave you with no reason whatsoever to doubt the quality of the information you'll receive.
Pricing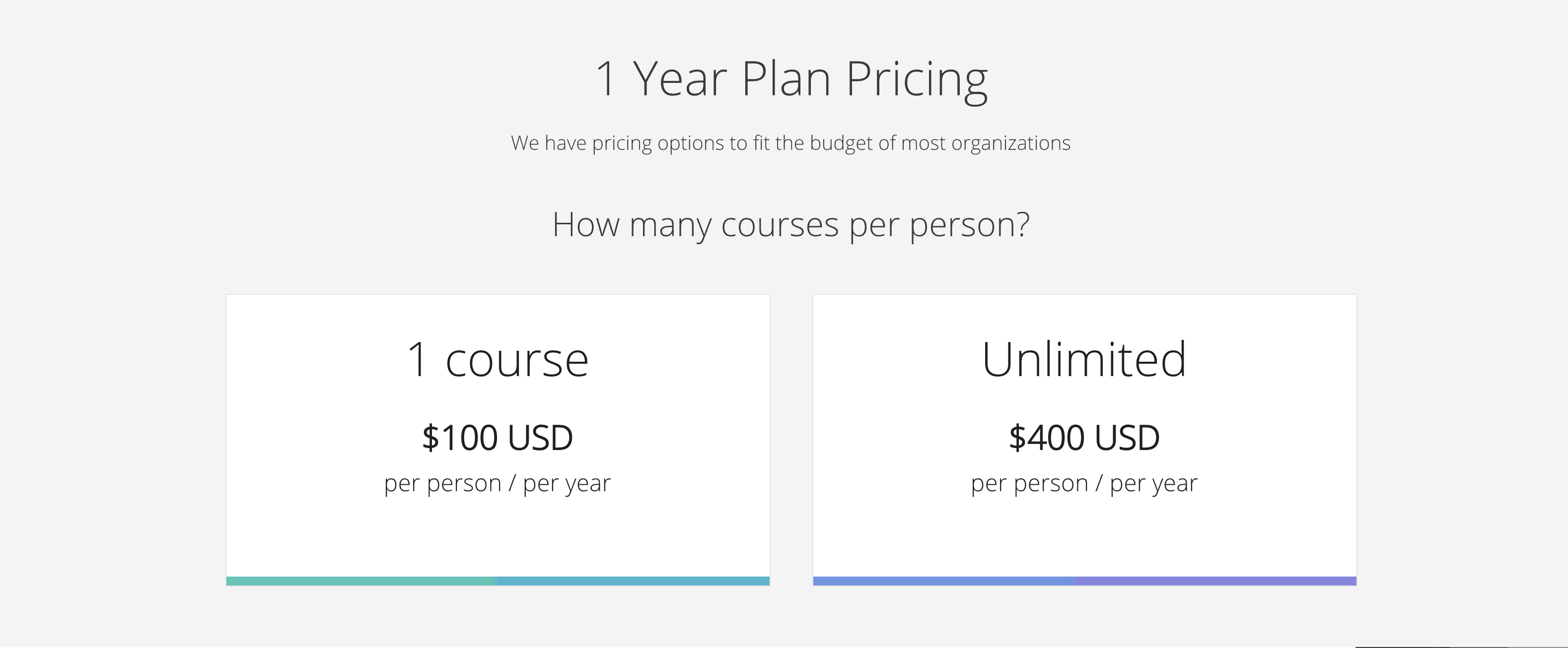 Coursera Course Pricing
How much a degree or certificate will cost you to obtain is difficult to say. Simply because there are so many courses offered over different timeframes and in different circumstances.
But, four factors which are highly likely to influence the cost of courses include:
Who's offering the course.
The prestige of the course.
Course duration.
The qualification rewarded at the end.
Coursera for Business Pricing (Quick Recap)
We've already looked at this, but we'll quickly recap. There are two possible plans for people to choose from Team and Enterprise.
Team
The team is suitable for small businesses and groups, while Enterprise is better suited to larger organizations. The team will cost $400 per year for every one person enrolled.
Enterprise
Enterprise offers a tailored plan specific to your organization and offers more features than the team. But, that's not to say some of those features can't be bought at an additional cost with the Team plan. Anyway, we've included an infographic. It'll give you a better understanding of how the two plans differ.
Help and Support
There are no two ways about it, they don't offer a great support system. And, if you make a mistake in using their platform or change your mind tough luck because your money is gone. They do have a system to help customers, but it's sub-par. One review we read said that they've got a forum, but you can't use it to create a new thread. All that they've done there is created a static FAQs page. Another thing that sticks out like a sore thumb is the fact that they do not have a live chat on their website. Most digital course creation platforms do. We've also read that they're extremely hard to get in contact with because they've no dedicated person assigned to support.
Now, we've been rather scathing in our description of Coursera's support and help thus far. So, it's only fair that we offer some defense on their behalf. For instance, you can't criticize them too much for not refunding courses (yet a lot of online reviews have) because that's standard practice in the industry. If you're going to buy a course always make sure that it's for you and you can see it through.
Also, it has to be said that the platform has a page on its website that covers topics such as:
Account Setup
Payments
Enrolment
Trouble Shooting
If you're racking your brains trying to figure out which plan to choose you need not torture yourself any longer. They have an automated chatbot for you to talk to about your options. It provides answers to multiple-choice questions. All you have to do is pick the answer that relates to your needs. We cover this cool feature in more detail down below in our Podia vs Ruzuku section.
They also have recommended articles interlinked on the page which help you solve problems with your account and payment.
And, if you can't find what you're looking for, they provide a search bar for you. So, you'll be able to find a post that contains a post that answers your queries key phrase.
It would be unjust to put the platform on blast completely. To give credit where it's due, their help is not all that bad. More so the support is an issue when you run into an advanced problem.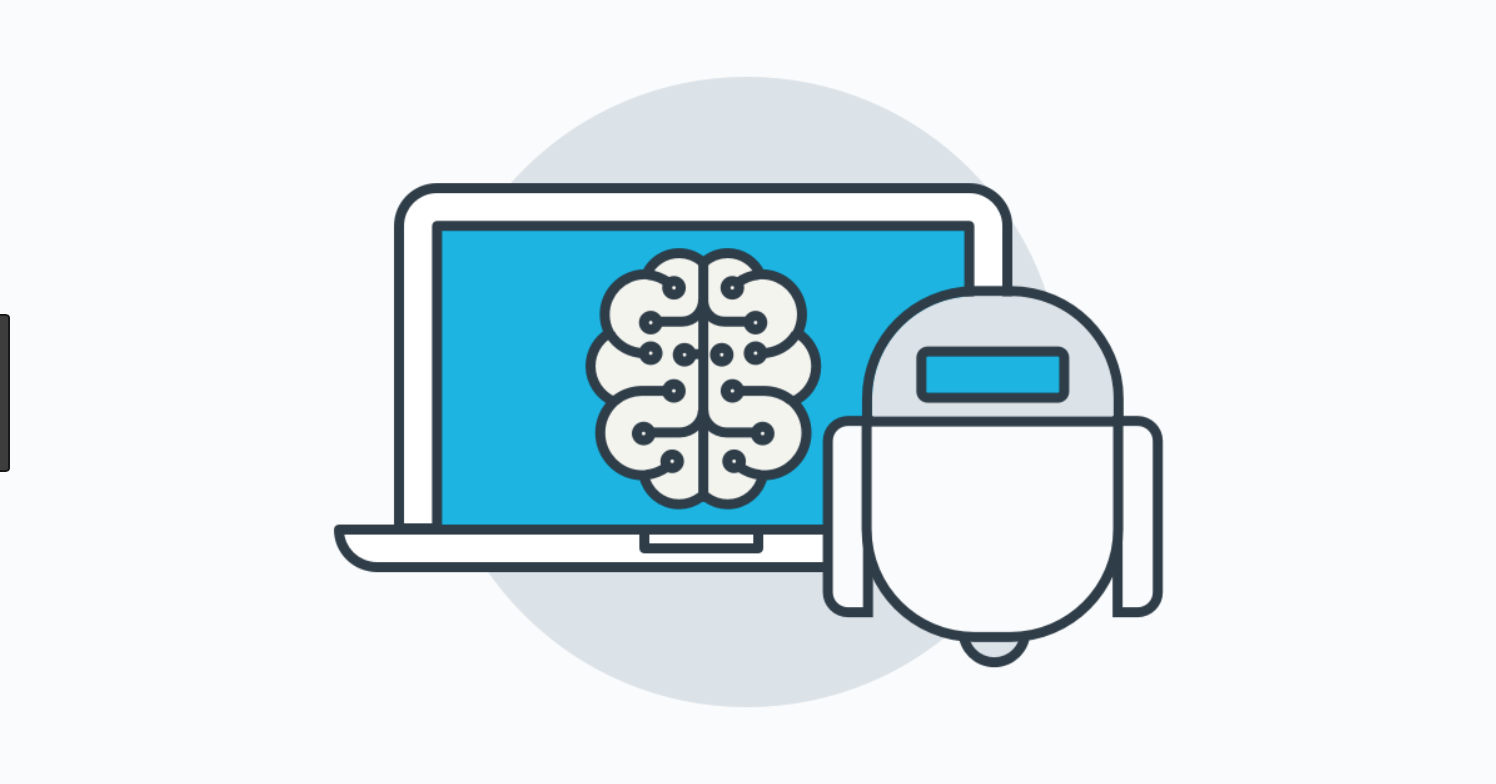 Podia vs Coursera – What you need to know
Price
When it comes to price, there's only $10 in the difference between both platforms cheapest plans. But, that gap could become far wider when you take into account Coursera offer a custom price on their Enterprise (most expensive) plan. At least with Podia, you know that they're going to charge you $79 per month, which comes to $790 annually. (They include two free months in all their plans billed annually, so that's why it's not $948.) But, it's worth noting you're getting two very different services to create courses using.
You see, you're being charged $400 by Coursera per person you enroll in your learning and development program with their Team (cheapest) plan. That's quite a substantial amount of cash. With Podia you're being charged ten dollars less to create a plan and charge other people to enroll in that plan. So, if you're looking to make money out of online courses, Podia is your guy. And, you need to stare clear of Coursera.
But, if you're just trying to create a learning and development program to upskill your workforce, then Coursera is your guy and not Podia. Most of the courses on Coursera have been provided by professors from top universities and institutions. Your employees could finish their L&D programs with degrees if you so wish. On top of that, you can arrange to have specialists in your field to build your courses. No such option is available through Podia. You'll have to produce and select all the content for your courses.
So, it may be more expensive, but Coursera could potentially be worth the extra money. That being said, it all depends on your goals. If you're trying to make some cash out of an online course, choose Podia. If you're trying to upskill your labor force and are part of a large scale organization, then you should go with Coursera. There's an old saying in horse racing, "Horses for courses". Bare it in mind while you pick your poison.
Winner: Podia – it's far cheaper to create a course and manage it yourself than to just pay Coursera to do it for you.
Features
When it comes to digital course creation the features of these two platforms are like night and day.
On the one hand, we've got Podia, which contains a rich text editor and course builder designed with unlimited user customization in mind. And on the other, we have Coursera which offers limited customization.
You see, you can use their site to create an online course, but the course has to be offered through their site. So that means, if you want to create an online course and sell it yourself, Coursera is not the LMS for you. And you should definitely go with Podia. They will give you the freedom to create, market, sell and teach your online course.
But, if you don't want to create an online course, and just want an L&D program for your students, then Coursera is superior. They have subject matter experts in place who have already generated terrific L&D programs for you to choose from. You won't have to do a thing! Or, if you know what you're doing, you can handpick the courses you want in your L&D program.
Anyway, both platforms offer a free trial. So you won't have to jump blindly into making a decision to join either. It's also worth noting that Coursera offers degrees through its platform. Something which Podia do not do. But, they do let you bundle products together. And, you guessed it, Coursera does not give you that option.
One last thing, you will not be teaching any of your Coursera courses. Unless you create one with them, of course. But, that looks to be a long drawn out process and not worth the effort. You'd be better off just to use something like Podia or Ruzuku. You'd have your course created in no time and you'll have full control over its content and management.
Winner: Draw – more rather than less, your decision should be based upon what you're trying to do. Are you trying to make some cash selling online courses? If you are, then Podia is right for you. If you're not, and you're looking to create an L&D program to educate your students or workforce, you should go with Coursera.
Ease of Use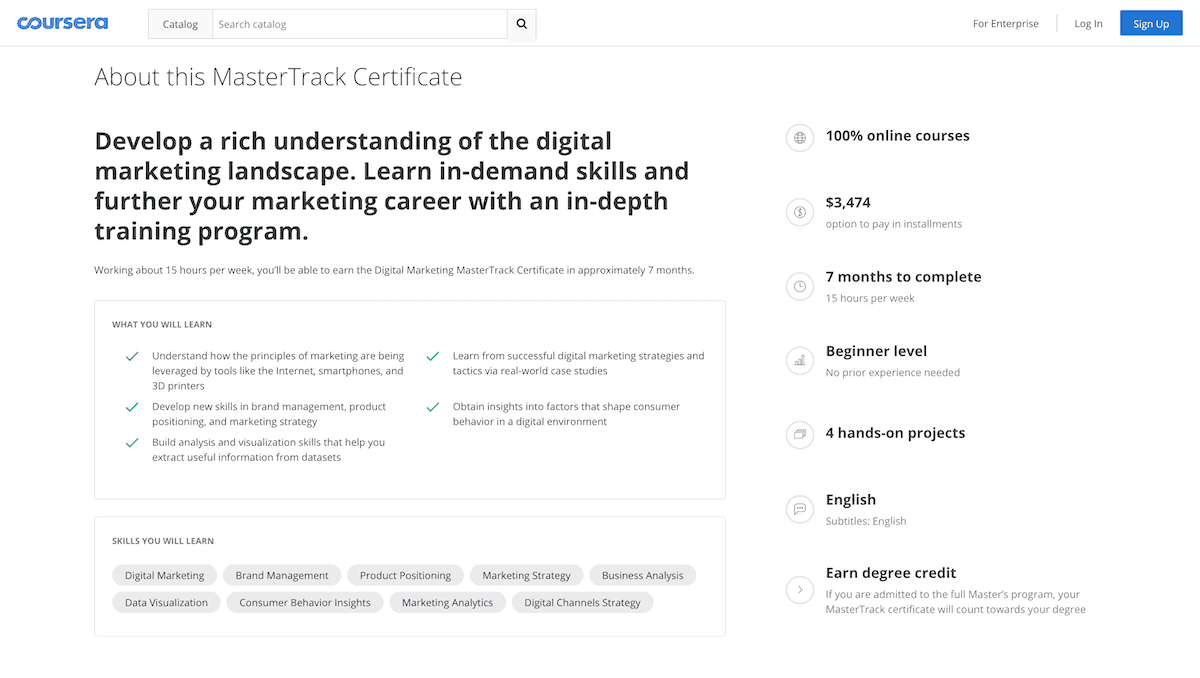 It's difficult to decide which LMS is easier to use. Both are formatted extremely well and possess a simple to use interface. Where they differ slightly is in how you create courses. With Podia you'll be creating your courses from scratch using their online course builder and text editor. While with Coursera, you'll be creating an L&D using existing courses.
All of which, will be supplied from their site. If you'd find it easier for someone else to create your learning program for you, then Coursera is a better option. They have subject matter experts available to build your courses. Which is awesome if you're not tech-savvy or sure you know enough to create a course on a given topic. But, you don't need to be an expert in writing code to use Podia either. They make the process super simple.
In fact, they limit your ability to customize your courses to make it so. For some people limited customization is bad and for others, it's a blessing. It all depends on you and your needs. It's worth mentioning that you can create a course with Coursera, but it's a drawn-out process. It also appears that you would be more likely to be able to create a course with them if you were part of a university or reputable company. They have a very high-end vibe.
Winner: For creating courses yourself Podia is easier, and Coursera is easier for you if you're looking to have your course created by someone else.
Support
We have to say that it's not much of a contest between these two when it comes to supporting. Podia has a dedicated support staff who are available 24/7. We can vouch for this too. As we got in contact with them for information writing a previous post. They were professional, courteous and most importantly helpful. We'd give them a gold star for their customer service.
And, then we have Coursera. They have no dedicated support staff. No live chat. Also, they are not at all professional in terms of how quickly they respond to questions. So, if you run into a problem with them, you may forget about it. Because you're going to be waiting for a long time for a response. Provide that is if they reply at all.
Both platforms offer helpful articles and guides to how the features on their platforms work. In addition, they include answers to frequently asked questions and have pages clearly dedicated to one specific thing. So, they're helpful and user-friendly, which is always nice.
One thing we really liked about Coursera is their support bot on their "compare plans" page. It'll ask you to accept the terms to their data regulations first, afterward it'll ask you who you're creating a course for. It gives two options: Yourself or your employees. We chose employees, and it then had us choose how many employees we have by giving us three options. We chose the middle option of 5-15 employees. It then recommended their Team plan and also said that there was no need to contact their sales team. All we have to do is sign up. So, if you're wondering which plan to choose for your business, if you've under 15 employees then pick the team plan.
Winner: Podia offer superior support. They have a live chat, dedicated support staff and quick response times. Coursera doesn't offer such luxuries.
Also, see:
Who is Podia for?
It's for people looking to create, market and sell an online course. But, it's also for people looking to do the exact same thing except with membership sites and digital products. Anyone willing to avail of such services is, of course, also suited to Podia as a student or customer.
Does Podia suit beginners?
Yes, it most certainly does. It's more or less built for beginners.
Does Podia suit experts?
No, not really. If you're looking to get fancy with your coding and customization, this is not the platform for you.
Will a member be issued a refund if they cancel their Podia course?
No, if a member cancels their course they are not entitled to a refund. This is how most e-learning platforms operate. But, if you wish to offer your members a partial refund, you can do so through Stripe.
Does Podia have an app?
As our time of writing this, no.
Will I still be charged by pesky hidden fees if I cancel my Podia account?
No, Podia is quite fair in that regard.
How much does it cost to create a course with Podia?
Their pricing starts at $39 per month.
Is it hard, or even possible, to transfer students over from another LMS to Podia?
It is not hard, and it is possible. Make contact with Podia and explain your situation. Then just provide them with your student's details and you'll be sorted. Here's a link to their relevant contact information.
What's Podia's marketing like?
It's functional. We won't lie and say it's extremely advanced, but it does the job quite well. You'll have access to both their email marketing and affiliate marketing programs.
How do I create a course with Coursera?
This is actually a rather complicated process. The easiest way of answering this question is by instructing you to follow this link: https://www.coursera.org/about/contact. Now, scroll down the page past "Need Help?". There, you'll be greeted by a list of ways to enquire. Choose the one that best represents you, and works from there.
Should I be wary of Peer Reviewing on Coursera?
Yes, going by the reviews, it's a disaster.
Can I get my money back on Coursera?
It depends on the circumstances, but generally speaking, once you're paid up that's it. You won't be granted a refund. So, be extremely careful before you pay for a subscription.
What happens if I miss a deadline on Coursera?
Nothing much. Your grade won't be affected. But, if you fail to meet a personalized peer-reviewed deadline, then you may not get enough people to review your work. Try not to miss your deadlines!
Do I have to pay for every course on Coursera?
No, some are free.
Does Coursera charge per course or per month?
The answer is both. Depending on the course being offered, of course. Most specializations run by Coursera require monthly subscription fees. Courses are mostly paid per course.
How much does a certificate cost on Coursera?
Once more, it depends on the course or specialization. But, certificates cost anywhere from $49 upwards.
Does Coursera have an affiliate program?
Yes.
Final Thoughts
Which platform you choose will ultimately depend upon you. But, that being said, you should strongly take into consideration your circumstances. What we mean by this is, that if you're self-employed with ten employees, you really don't need to be using Coursera. Their service is bloody expensive. Yet, they undeniably offer high-quality courses and the content contained within them is created by extremely educated people. So, if you are part of a big organization with 20+ members, it's worth investing in Coursera. But, it's only worth it if you are in that big organization. Otherwise, something like Podia is the right LMS for you. Also, it's worth noting that Coursera has a lot of extremely negative reviews regarding their consumer safety and support. It's worth taking that into consideration when making your decision.
Better Pick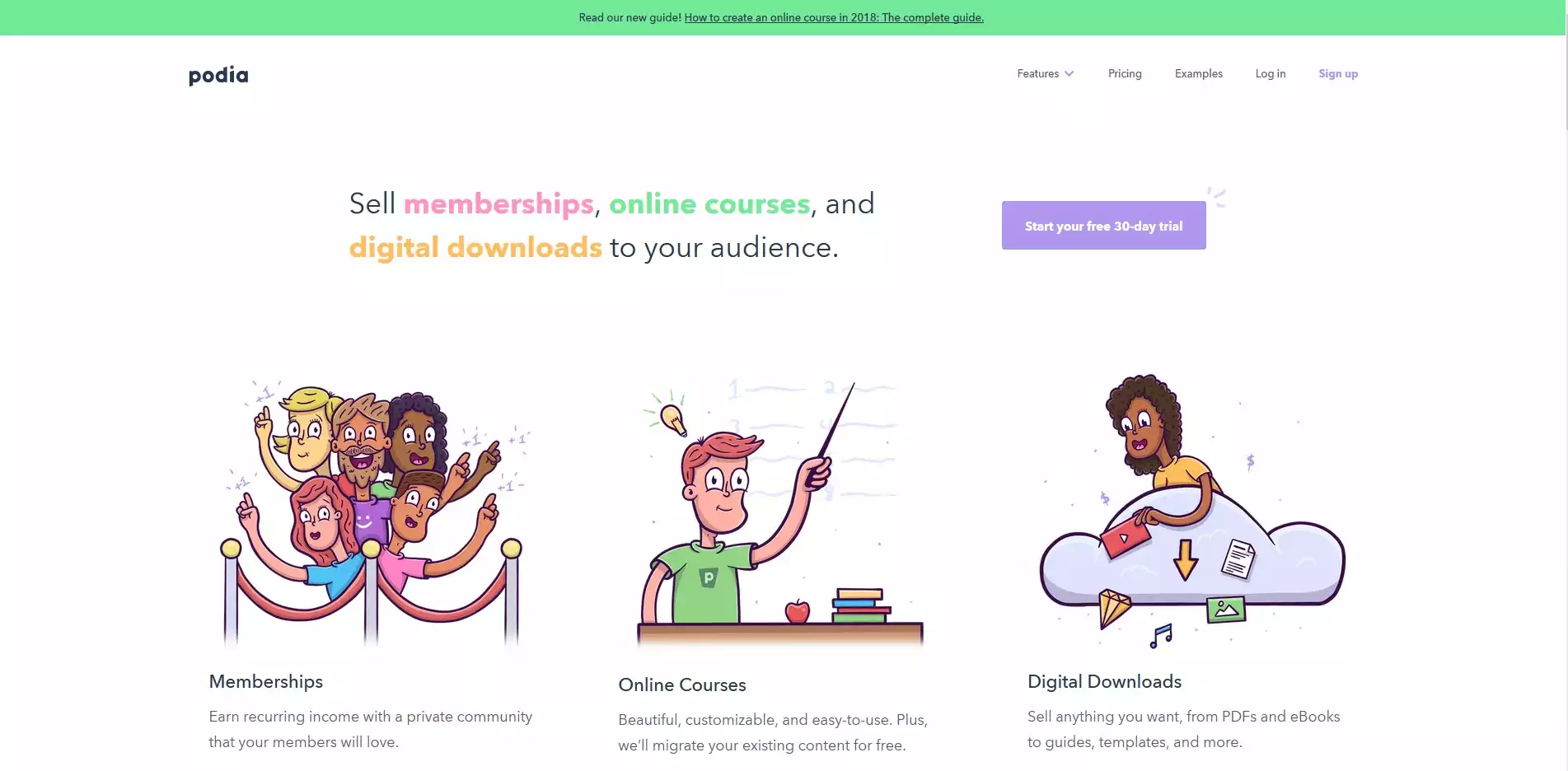 We Went with Podia Instead
Course builders are getting better and CHEAPER. That's why we chose Podia instead. Easier to use and MUCH more affordable compared to Ruzuku and others.
Try Podia First
We earn a commission if you click this link and make a purchase at no additional cost to you.
Verdict – Podia
It's so difficult to choose between these two sites because they offer different main services. With a gun to our head, we'd say Podia. They offer more freedom to customize and also have a terrific support team, which is two areas Coursera are weak.
Here are some related articles you may be interested in: