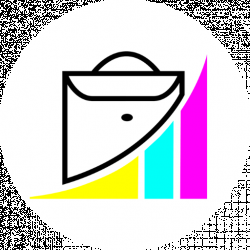 Latest posts by Marketing Satchel Team
(see all)
Last Updated on September 5, 2022 by
Are you an expert looking for a place to share your knowledge with students who want to learn online? Do you teach in a traditional classroom and are you looking to expand to the world of online education? Have you ever wondered how you would go about finding a great platform to create an online class? Look no further, today there are a wide range of different online platforms where you can offer your own classes to those who are interested in learning from you.
In addition to using Thinkific or Coursera as an online class platform, you can use these platforms to teach online on a regular basis. Both Thinkific and Coursera are LMS solutions. An LMS solution is a learning management system. There are a few things that are important to note. One of these is that most people are primarily concerned with the TCO which is the total implementation cost. In addition, the most important things to think about as Thinkific vs Coursera compared are the features, user reviews, vendor reliability, the pros, and the cons.
The Main Differences between Thinkific vs Coursera
The Main Differences Between Thinkific vs Coursera are:
Courser has a mobile app, whereas Thinkific does not.

Coursera is best for taking courses from colleges and universities around the world, whereas Thinkific is best if you want to start your own platform for online courses.

Coursera must be paid in American dollars, whereas Thinkific does not.

Coursera makes you pay an extra fee for certain course materials, whereas Thinkific offers a flat-rate monthly fee and has no hidden fees or costs
Help Support
E-Commerce Compatibility
Learning Experience
Plans
Thinkific
Amazing support team that can help both teachers and students
With more than 100 different currencies, payment will never be a problem for your students. They also provide Ecommerce features.
Thinkific provides a user-friendly experience.
They offer 4 plans:

- Free: $0 per user per month.
- Basic: $49 per user per month.
- Pro: $99 per user per month.
- Premiere: $499 per user per month.
Coursera
The support service is great when you get in touch, but they might take a few hours to answer.
Coursera is more focused on high-quality courses, and not that much on digital products.
Coursera can help you keeping track of Test Taking, Grades, and Reports.
They offer 3 plans:

University: $125 per user per month.
Up and Comer: $83.08 per user per month.
Bootstrapper: $74.75 per user per month.
Thinkific vs Coursera: Advantages to Online Education
Today there is no shortage of ways to earn your education or just to learn in general. One of the most popular ways to learn and expand your base of knowledge is online. With colleges and universities constantly raising their prices, it is no wonder that more students are seeking out the online options.
Today there is a wide range of different online education opportunities. There are so many advantages to earning an education online. You can check out our list of advantages below. We are sharing ten of the top advantages with you.
Choose from a Large Variety of Courses and Classes — There are so many available courses and classes online. You can really find a lot of courses online that you might not be able to find in traditional learning settings. In addition, today there are so many opportunities available that you can literally earn any type of education online. There are nursing degrees, MBAs, neuroscience, and more available at your fingertips.
Online Classes Have a Lower Cost — One of the things that students and parents both love is that you can earn an education online for a much cheaper cost then if you were in a traditional classroom. There are some online degrees that do cost quite a bit more than traditional college as well, so it is important that you always read all of the details about the amount of money that you are expected to pay.
Learn in an Environment Where You are Comfortable — Many students are not comfortable in the traditional classroom setting. With online learning, they are able to be in an environment where they are most comfortable that is best for being able to understand the materials that are being presented. In addition to this, students are able to view materials again as needed and they are able to work at their own pace. Plus, they are able to really figure out the assignments and can even turn them in at their own pace. It allows students the time they need to fully understand a subject and gives them the ability to work head if they want.
Flexible and Convenient — Students can plan their day and study as they want to. They can also work on projects or access materials anytime that they need to. There is no last-minute panic because you cannot remember something from a lecture or a slide that you missed writing down. You can literally look up the materials while you are doing your work.
Concentration and Interaction — Students are able to focus easier when they can remove the distractions from the room. They can also interact with one another in an easier environment where they are most comfortable. In addition, they are able to interact with their peers in an environment where they are comfortable. Students who are afraid to speak up are able to talk to one another behind the screen without fear or nervousness.
Advancement in Your Career — One of the reasons that so many people choose to take online classes is that they can help them to reach their goals at work. You can get the educational background that you need to advance your career without having to take time off of work. This makes it possible for those who have to continue to support themselves to advance and get better jobs.
Stay Current at Work — Another reason that people work to complete a degree is to stay current at work. If you are in a position that requires ongoing education to earn certifications or if you need to be up to date on all of the current trends in an industry, taking classes online can allow you to do this without having to take time off of work or tie up your evenings with night classes. With online classes, you do not have to sacrifice time with your family as you can work on your homework anytime.
Skip the Commute — So many students hate commuting to during poor weather conditions. If you are taking classes online, you will never have to drive in a storm again. You will also not have to worry about parking, paying for gas to get to class or a number of other related expenses that come with traveling to campus.
Improve Technical Skills — Being in an online class requires you to learn a new technical platform. There are new computer programs and new skills that you will adapt to as you take online classes. This allows you to be more technically savvy as you can apply the skills that you used in your online class to other programs. You will find that with time, you actually gain the technical skills required to be able to quickly learn new programs for work or pleasure.
Earn Transfer Credits — College students will love that they do not have to go on campus during the summer to earn credits. In addition, if your school does not offer a class online, they are likely working with a school who does. Just talk to your advisor to ensure that credits will transfer as you want them to.
While working on online programs you learn the skills needed for time management. You also learn how to get tasks done without having supervision. These benefits of learning will quickly carry over into the workplace when you are employed.
Advantages to Teaching Online Classes
Online teaching is a great way to be able to share knowledge and teach students from a wide range of different types of disciplines without having to acquire a space or gain employment through a college/university. Today there are many options for you to be able to create your own online courses through platforms like Thinkific and Coursera. Here are some of the things that you will love about teaching your classes online.
Access Materials Anytime — One of the best advantages to using an online platform for teaching is that as an instructor you will have access to the materials anytime and anywhere. You can check up on students from your place of employment, while traveling, or just while relaxing at home. It makes it possible to teach anytime.
Students Can Live Anywhere — One of the things that is a clear advantage when teaching online is that you can have students who are enrolled anywhere. This means that your students can be in different time zones or even different countries. Specialized classes that might not have a market everywhere can find their target students when they take their class online. It is a great way for instructors to be able to reach a wider audience of students.
Makes Things Simple — Teaching online helps to simplify many things. One of these is that you do not have to have set times in an office or even travel to a campus to teach. Another is that you can easily and securely send information back and forth. This allows you to have very accurate details and organized records that cannot be disputed. You never have to worry about a student claiming that they were in class for attendance points or that they turned in a paper that they didn't turn in. It also makes it easier to turn in assignments and to help remind students in a format where you know that they are seeing the messages.
Better Access to Research Materials — Many instructors are unable to use the normal business hours to do research. This can make the library schedules problematic. When you teach online, you have access to a number of vital research options that you would have to pay for if you were not teaching online. Plus, you can quickly and easily pull the research that you use for your lessons in classes.
Ability to Continue Your Own Education — Have you wanted to learn another language or learn something new? Many of the online course platforms allow you to take classes at a deeply reduced or free cost. This is great for your own personal growth. Plus, you might even feel encouraged to learn something new that you have always wanted to learn. Plus, you are able to enroll in professional development and additional resources that will help you to grow your student list and continue to be able to earn more of an income.
All Meetings Are Held Online — In addition, it is really nice to have all of your meetings held online. This will help to keep you up to date and does not require you to travel to campus or elsewhere.
Family Tuition Discount — Most online schools offer the instructor's children and/or spouse deeply discounted tuition. Some of the online schools do not offer this, but it is really common among the majority of them. Plus, your own tuition being less can help for further education for everyone in the family.
More of a Community — Not only will you be building relationships with administrators and other instructors, but you will also be building worthwhile relationships with your students. These relationships can help you to get quality feedback that will help you to build your brand.
Find Other Instructors — Another thing that is really nice about education online is that you can find other instructors who are in the same field as you. You can easily work with others and even collaborate and build a course together with another instructor.
Unique Backgrounds are Okay — While a traditional university or college might be looking for someone who has always been an instructor, many online schools look for people who have worked in certain fields to teach their areas of expertise. This works great for anyone who has ever dreamed of teaching the subject materials that they know best.
Better Help Students with Comprehension — One of the things that is unique about teaching online is that you can tell quickly if someone has not mastered the material based on their responses. Instead, as you discuss topics, you can really determine which students have not mastered concepts and you can reach out to them to help. This also helps your students to be more successful and boosts your rating as an instructor as you have more students passing.
Simplify Your Work — One of the things that instructors love about teaching online is that they are able to simplify their course load. One of the things that is nice is that you will be able to save things like your grade rubric and assignment as well as lectures. By doing this, you can keep them for the next time that you teach the same class without having to redo all of the work. Of course, you will want to update based on new research and information that is available to you.
There are so many amazing advantages to the instructors who choose an online platform, that they are able to win just as much as the students who are taking these classes. By being a part of this group, you will not only be able to still reach students, but you will also be able to understand the process and become a better instructor.
How Do Online Classes Work?
An LMS platform is used for online classes. This type of platform will allow the instructor to upload all of the course information and offers the student easy access to that information. There is a wide range of different LMS systems to choose from. These systems are a great way for students and instructors to quickly and easily share information. As an instructor, you can integrate together all of the PowerPoint presentations, syllabi, content information, and more while still requiring students to have participation points and get involved on a consistent basis.
The students submit their materials and assignments through discussion forums and task completion. If there is a research paper, a student could upload the finished project as well as multiple previous drafts for feedback. The instructors are able to provide clear and simple feedback easily. In addition, you can communicate through commenting on different assignments or through regular use of email.
That does not mean that online classes do not come with their own set of issues/problems. They do. In fact, the biggest problem that is generally pertaining to online classes is that there are some issues with test-taking.  With students and professors communicating virtually it can be hard to gauge interest with test-taking. Since you are unable to oversee the process as an instructor, it can be possible for students to cheat on some formats.
However, there are some of these online learning systems that require cameras to be in certain positions during their tests to ensure that no cheating is occurring. If this does not work, you can always require that students go to proctoring centers to learn.
Thinkific is a website where you have the ability to create your own courses online. From here you can deliver your classes and/or sell them yourself. This gives any individual the opportunity to create courses that they would like to share with students around the world. Today Thinkific is being used by some of the global corporations, universities, coaches, and professional associations from around the globe. Each of these courses is available for students.
One of the unique things about the company is that they offer an experience where you really get to customize the online learning that you are making available. In addition, the way that your courses are paid for can be completely personalized to you and your needs. Some choose to have an option where students can pay directly with credit cards and/or debit cards.
Thinkific is also going to help with all of the aspects of student registration and how the course is actually delivered to your students. They work to create a learning experience that is amazing for both instructors and students.
Company History
Thinkific was founded in 2012 and has just four investors. The company employs thirty-one to forty individuals. They are a private company that provides users with an online learning platform. They work to provide both students and instructors with a high-quality online learning experience. Many global corporations, colleges and universities, and professional associations. The company is headquartered in
Features
There are several features that are special with Thinkific. The company has special programs for blended learning, course authoring, content management, eLearning, eCommerce, and LMS. This means that Thinkific can offer you more and that you can get many of your tech needs met, not just the ones that are associated with LMS platforms. Below we are going to share some of the different features that impressed us most.
LMS Features
Academic and Education Platform
Learning that is Asynchronous
Learning that is Blended
Course Auditing is Built-in
Perfect for Corporate and Business Solutions
eCommerce
eLearning Companies
Easy to Use Learner Portal
Available Mobile Learning
Compliant with SCORM
Learning that is Synchronous
Conferencing via Video
Course Offering Features
Easy Content Import
Easy Content Export
Easy Publishing for Courses
Gamification
Courses that are Led by the Instructor
Content is Interactive
Easy Conversion of PowerPoint Slide Shows
Courses are Self Paced
Storyboarding Feature
Management of Templates
Simple Test Creation
Simple Quiz Creation
Management of Videos
Functionality
Thinkific is a fully functional program that allows for users to take classes or even create and teach their own classes. It is a very beneficial resource for businesses and colleges. However, individual experts in different fields are also able to create and then market their own online learning platforms. It actually allows anyone to hold classes and offer up the information and knowledge that they have gained. For instructors, the platform is really great. It allows them to have more access and control over their course but does not cost them additional money as some of the other programs do. It allows for courses to be created that everyone will enjoy.
Target Customer Base
Thinkific is a unique online learning module. It is marketed towards anyone who is an expert on anything. It is not like some of the other online platforms that are only marketed to colleges and universities. In fact, Thinkific is also available to that audience, but they have opened up the world of online education to everyone. Thinkific offers some great advantages to the instructors who choose to create a course through them.
Pros of Thinkific
Students can easily learn how to navigate the landing page and move on through the desired skills and issues.
The Thinkific support team is very helpful and can assist both students and instructors.
The new software editing programs are very easy to use.
Thinkific offers a flat-rate monthly fee and has no hidden fees or costs.
Thinkific looks nice and the features are very easy to figure out.
Thinkific allows for instructors to create full content classes with ease.
Thinkific makes it easier to create a class and share information with your students than other platforms.
Cons of Thinkific
Students are unable to purchase courses in a different currency so they must have their currency changed before paying.
All funds for the payments must be paid in American currency.
Different forums and plug-ins have to be purchased separately.
Thinkific does not appear to be interested in user-created content improvements. They are not open to feedback that is given.
Thinkific does not offer the same advantages and benefits that some of the other online teaching platforms offer.
Help pages are difficult to understand and have knowledge of.
Another education platform that is available is Coursera. Coursera partners with many universities and colleges online and is available for anyone to take. The platform allows everyone to learn online. They offer programs that are oftentimes better and faster than what you would get at a traditional college or university. This is because you are able to take the classes in what they are known for. Top researchers verified the teaching methods that are presented on the platform.
Company History
Coursera was also founded in 2012. It is a privately owned company that has twenty-one investors. There are between 201 and 300 employees. The company was formerly known as Dkandu, Inc. Coursera is a developer of an online education platform. The platform has been designed to offer courses and empower learners from around the world. It allows users to register and take courses in any field of study that they might be interested in.
Features
Coursera has several features that make learning easier and offer the user a great place to learn. One of the things that makes it more challenging for users to learn how to work with Coursera is that they are not upfront about their features. They do not have a full list of features. In fact, this has been something that multiple users have commented on in reviews. They honestly have not known how to access and fully utilize the features that were available.
Many Learning Opportunities Available
Ability to Offer the Widest Selection of Courses from the Top Universities and Colleges in the World
Company Branded Programs Available for Corporations for Employee Training Online
Course Completion Timelines to Meet Your Personal Scheduling Needs
Offers Budget Management and Centralized Learning Program Payments
Program Utilization is Efficient
Large Organizations Can Access Different Features
Helps Keep Track of Employee Test Taking, Grades, and Reports
Account Managers that are Dedicated
Pedagogy Expert Consultation and Content Strategy
Training and Deployment Support
Integration Options Are Available for the Learning Management System
Functionality
Coursera is a very functional platform. This is why so many colleges and universities are choosing to use this service. They are able to offer their courses to students through a very large platform. This is going to make them more accessible to those who are not able to apply or gain admission to their university.
One of the things that make this platform functional for instructors is that it offers them the opportunity to be employed by colleges and universities to receive those benefits, but still allows them to offer all of their classes online.
Target Customer Base
Coursera has a target customer base of university students, instructors and teachers, students who want to learn more, universities and colleges, and more. Instructors will be able to find employment through different colleges and universities and with using Coursera they can create an online learning environment that allows them to still reap the benefits of working for a college or university without having to be on campus. These are the instructors that are going to love Coursera.
Pros of Coursera
Very good quality classes that you can take anytime or anywhere.
The flexibility that is going to allow for everyone to have the course schedule that they need.
Offers a wide variety of up to date products and courses that are meant to offer a great education on a wide expanse of topics.
Allows educators to work within their college/university system to create online classes.
Instructors can still get full benefits from the college/university system that they work within while not having to be on campus.
Coursera offers completion certification after each course that you take.
Additionally, there are programs that allow you to get a Masters Degree and/or Specialization for a specific topic.
Offer assignments to test your skills and evaluate yourself.
Courses available that are useful in a variety of different ways.
You can take courses to keep your skill set up to date.
Cons of Coursera
Coursera lacks moderation in the forums and some comments could be seen as bullying.
The materials used to be offered for free and now there is a monthly fee to take classes.
Some courses are date specific and are not offered more than once or after a specific date which can be confusing.
Some courses are lower in quality.
Instructors might still be required to be on-campus some or for meetings and things.
A Quick Comparison of Thinkific and Coursera
Both Thinkific and Coursera are types of online learning modules. Thinkific is more of a private thing where you are able to offer courses and/or take courses from other experts. However, Coursera does more and is a platform where you can access training from the best colleges, universities, and corporations in the country.
Comparison Chart
| | | |
| --- | --- | --- |
| Company/Platform | Thinkific | Coursera |
| IT Rating | 5/5 | 5/5 |
| Pricing & Functional Use | 91/100 | 90/100 |
| Pricing/Value | 3/10 | 5/10 |
| Hosting | On Premise & Cloud | Cloud |
| Functionality | 16/20 | 3/20 |
| Does it fit small businesses? | No | No |
| Does it fit medium businesses? | Yes | Yes |
| Does it fit large businesses? | Yes | Yes |
| Company Name | Thinkific | Coursera |
| Location | British Columbia, Canada | Mountain View, California, United States of America |
| Platforms | Desktop, Mobile, & Cloud | Desktop & Cloud |
Fit School Into Your Life with Online Education
When it comes to school and being able to have a great education, there are many advantages compared to the traditional system of education. One of the things that you should remember is that most online colleges and universities are just as expensive as traditional education.
However, there are some great programs like Thinkific and Coursera that allow you to learn at your own pace online without breaking the bank. In addition, you do not have to worry about the classes that you want being full. There are always a wide range of classes that you can take as you study.