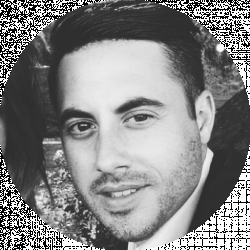 Latest posts by David Borgogni
(see all)
Last Updated on January 5, 2023 by Natalia Bickell
Many people are realizing the benefits of selling digital products. Whether it's online courses, resources like eBooks or PDFs, or membership websites, there are many ways to make money whilst specializing in a subject that you are truly passionate about.
You may have a niche interest that you don't see many people talking about. Or maybe you have years of expertise in a particular subject, and you'd like to pass that knowledge on to others whilst making a little money on the side. Maybe you want to start a new career and you'd like to earn money flexibly from home.
We'll take a look at how you can do that with our Podia review. A versatile platform, Podia allows you to create online courses, resources, and membership sites, all in one place – but is it any good?
Our Pick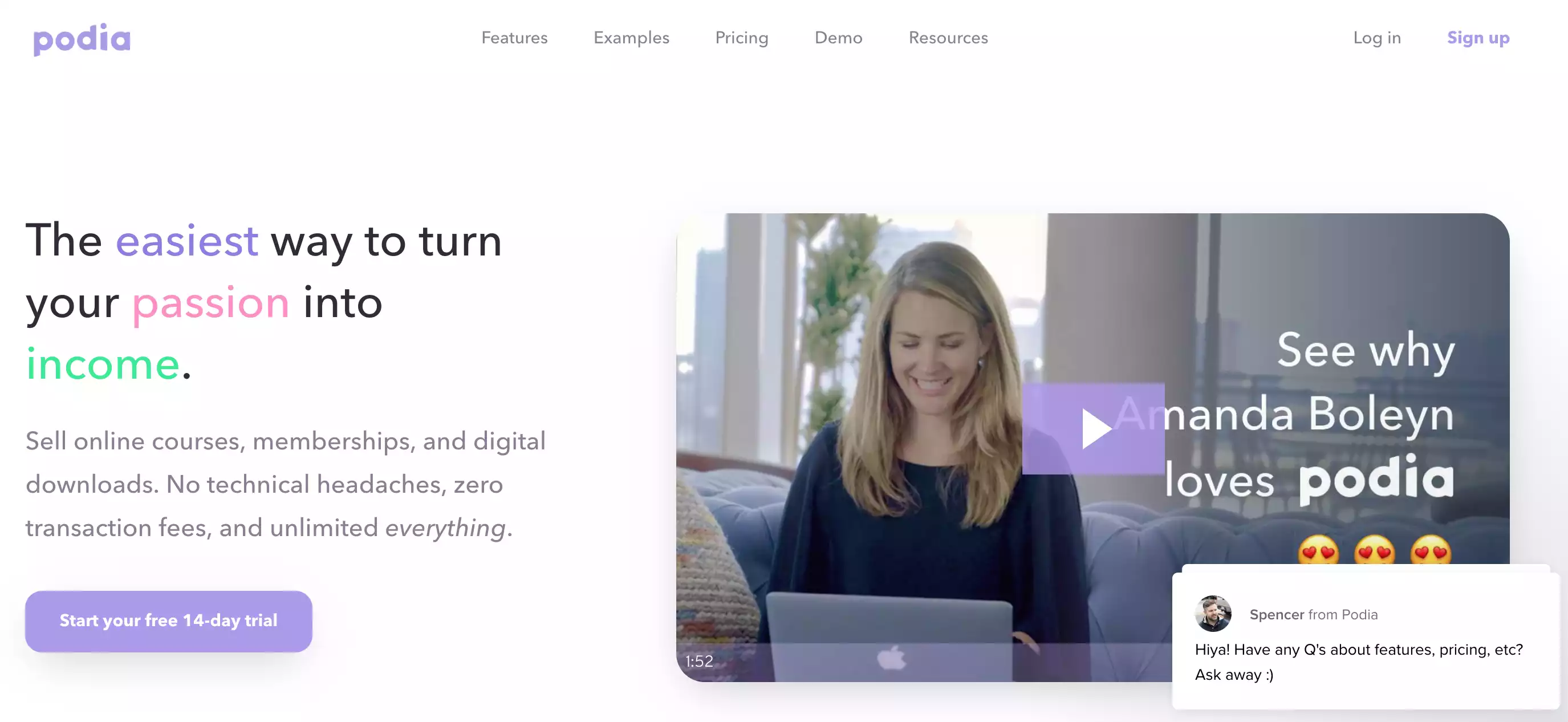 Why Go With Podia?
Let's be honest. The biggest friction creating a new course is the tech stack. This is the main reason most course creators fail to launch. Podia makes it incredibly easy! Think of it like a guided course builder.
Try Podia FREE
We earn a commission if you click this link and make a purchase at no additional cost to you.
What can you sell online?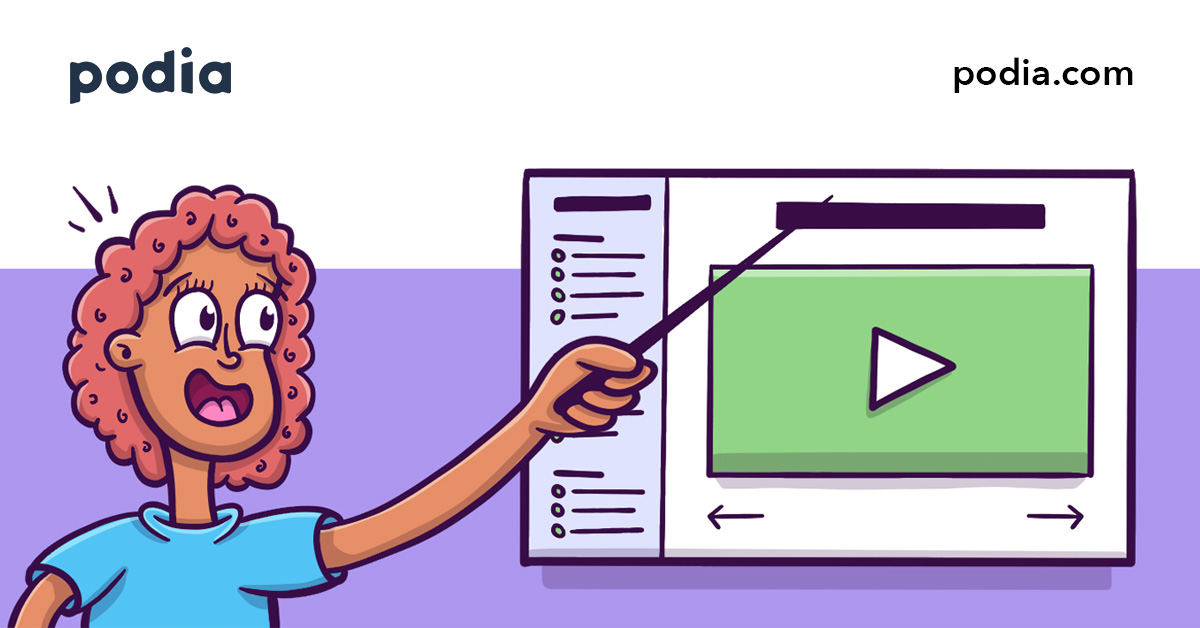 There are many things you can sell online – and they're a great way of making money. Unlike physical products in real-life stores, you can sell online products anywhere, at any time, across the globe. More and more people are investing in digital products – so what kind of things can you sell?
Online courses
Online courses are a great way to generate an income and pass on your skills and expertise. They're becoming very popular, for good reason: for the creator, it can be a real boost for your reputation and income, and for the students, they're an easy, accessible way to learn new skills.
What can you teach with an online course? Just about anything! Blogging, marketing, writing, drawing, using certain types of software, cooking, organizing, DIY, raising children … the possibilities are endless, really. If you know a lot about a particular subject, it could be worth looking into creating a course about it. How much you interact with your students is up to you – you can either set your course up to run by itself, or you can choose to host discussions or webinars for your students.
Resources
Resources, like online courses, are a great way of gaining a little extra income – or for boosting your follower count. Many people create online resources – like PDFs, or short eBooks – as a reward for subscribing to their mailing lists. This is known as a 'lead magnet' and it's a great marketing strategy.
Resources usually take the form of PDFs, eBooks, or templates, although people do find success selling audio files, videos, or graphics. As you can imagine, there are so many possibilities here. If you're a photographer, you could sell stock images. If you're a graphic artist, you could sell design assets, but you could also write short PDF or eBook guides for budding designers to use. If you're a food blogger, you could create a recipe collection.
What's great about creating resources that once you've put the effort into creating them, they will then earn passive income for you without you having to do much else (except for advertising them, of course). If you have a bit of spare time, this could work well for you.
Membership Sites
Membership sites are a little trickier to define, but essentially, your customers will be paying for access to a website. What the website contains is really up to you. It could be online courses, or resources, or a combination of the two. It could be an exclusive blog with new posts only accessible to members. What you want to offer people is content they can't get anywhere else.
You might write a collection of marketing tips and tricks that you release once a week, and members could be paying for access to that. Or you could release a series of video tutorials, combined with downloadable PDFs that relate to the subject.
The other thing that membership sites offer is a community – you could be offering access to a community of like-minded people to network with, within a niche profession, for example. Or, if you're offering advice on healthy living, you could create a community of people that can share their goals and help keep each other on track. Or, if you're in a creative profession, you could add behind-the-scenes content, like draft illustrations or extra chapters of a book.
The Main Features of Podia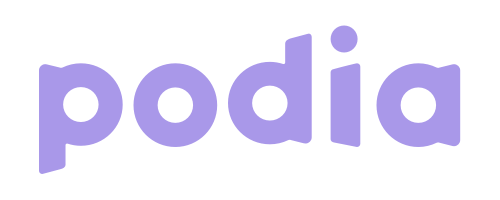 Founded in 2014, Podia is a multi-purpose platform that enables you to create and sell digital products. Their employees work remotely, and they appear to be passionate about work-life balance. They have over 20,000 creators so far.
Here are the main features it offers:
Free 14-day trial and a live demo every Tuesday – so you can get a feel for it before committing
Simple, clean design – feels approachable and friendly
Create online courses, resources, membership sites, and email campaigns – and bundle these together to create deals for your customers
Affiliate marketing scheme
Create embeddable buy buttons for your website
Integration with other email marketing platforms
Has a large resource library full of guides, tips, and ideas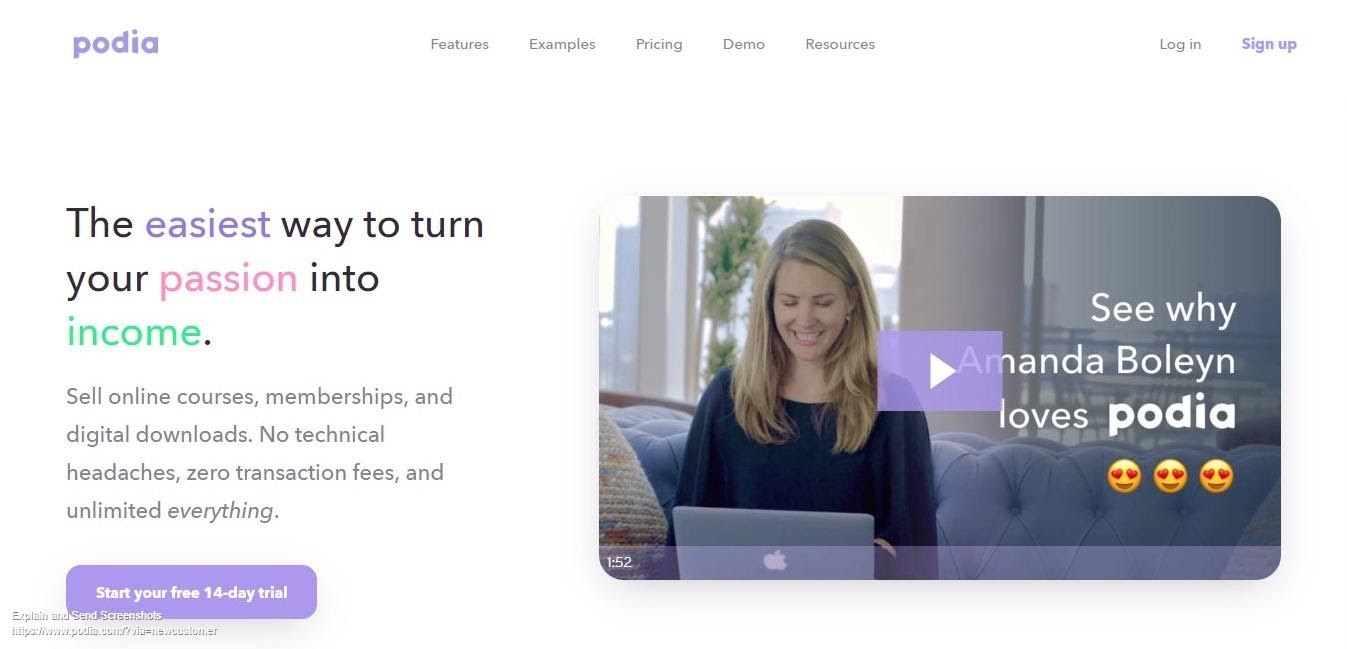 Online Course Builder
We signed up for the free trial to see how Podia works.
The online course builder is the first section we came to. You can add files, links, text, and quizzes here, which will make up the bulk of your lessons. Once you have added the individual components of your lessons, you can drag them into the order that you want them.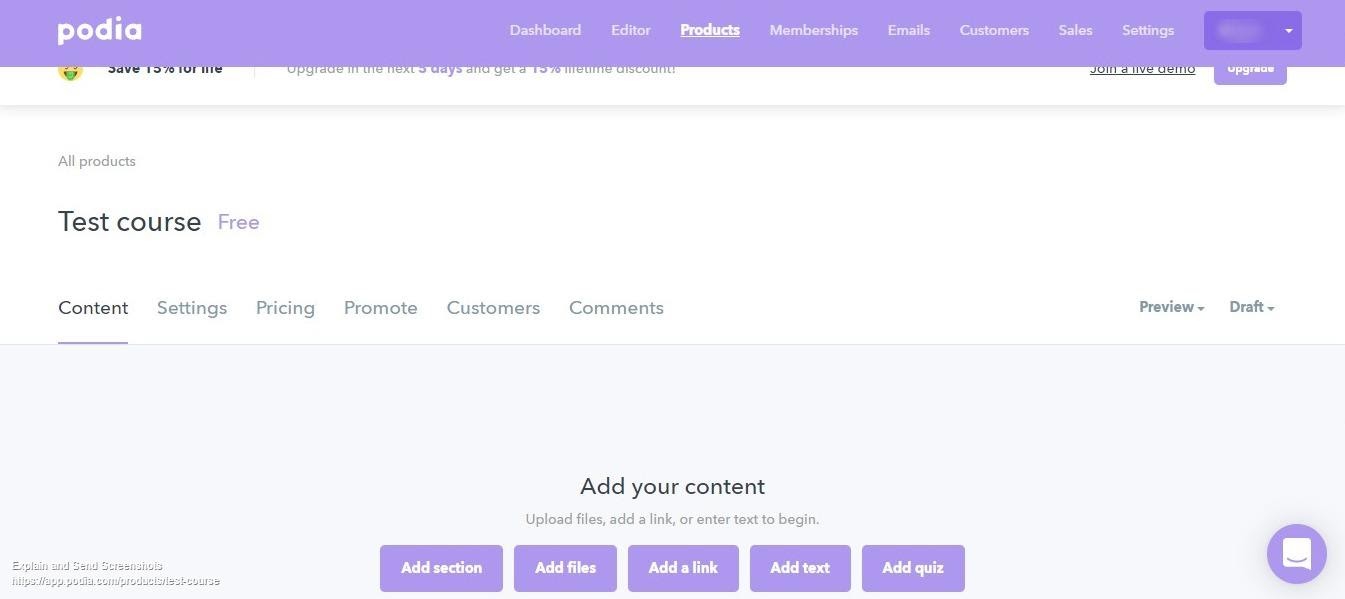 Podia uses a rich text editor, which is actually very simple and intuitive to use. At first glance, it looks very plain – just a text editor with the option of adding headings, links, and bullet-point lists. However, you can add images simply by dragging them from your desktop and dropping them into the editor. Embedding videos is just as easy – all you have to do is copy and paste the link, and Podia will embed it into the lesson.
Similarly, you can upload files to your course simply by dragging and dropping them into the pop-up 'add files' box. It feels very intuitive and easy to use – you can create varied lessons here by adding videos, audio, images, and files. You can have your students access all this at once, or you can edit your 'drip' settings to allow students to unlock certain sections as they progress.
At any point, you can preview your course by pressing the 'preview' button.
You have access to all your settings here, including the course name and category, the enrolment date, and integrations with email marketing services (they offer integration with MailChimp, Drip, ActiveCampaign, Convert Kit, Zapier, and Mailerlite). Podia offer their own email marketing service, too (more on that later). You can also set up payments here, and you can view comments from students.
Our Pick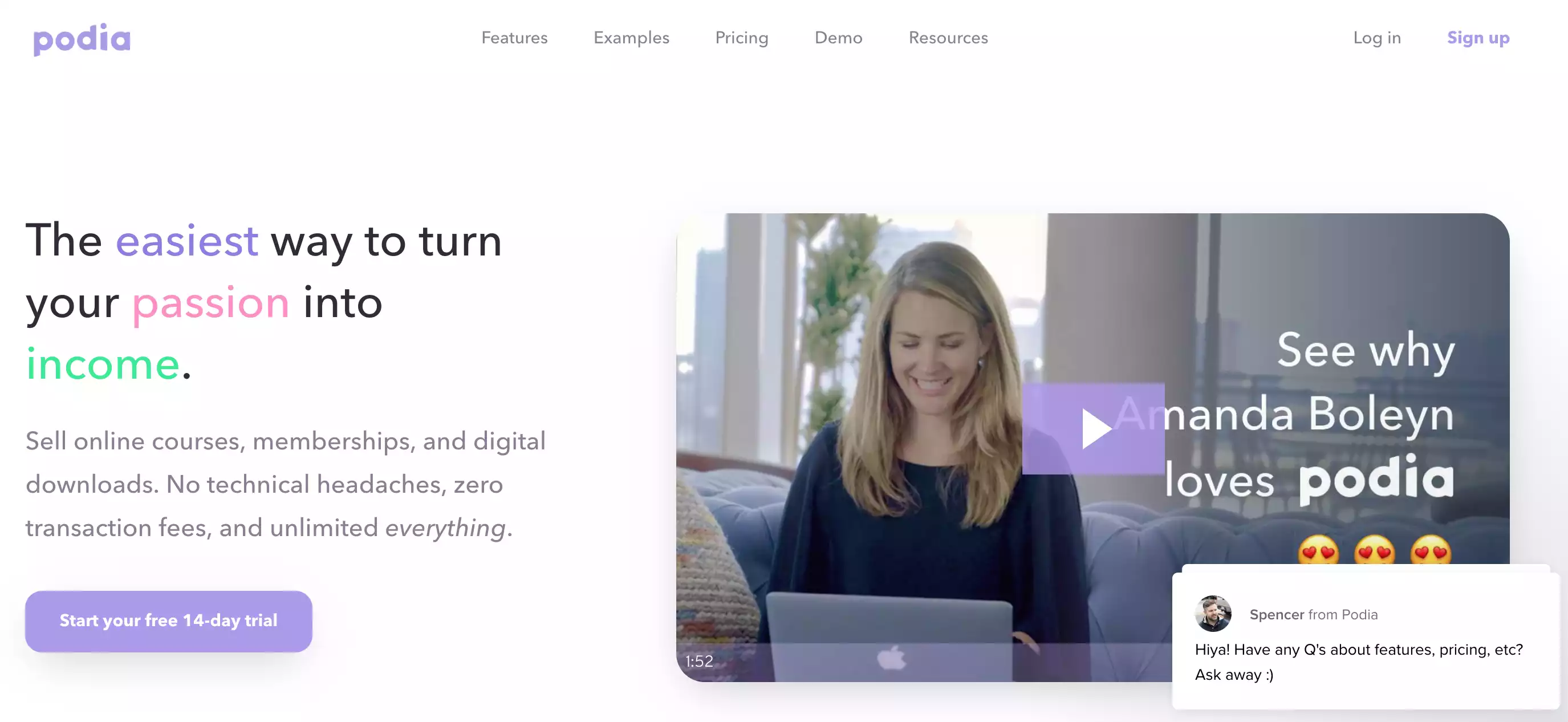 Why Go With Podia?
Let's be honest. The biggest friction creating a new course is the tech stack. This is the main reason most course creators fail to launch. Podia makes it incredibly easy! Think of it like a guided course builder.
Try Podia FREE
We earn a commission if you click this link and make a purchase at no additional cost to you.
Resources
The Resources section is pretty similar.
You will have to create your resources (for example, a PDF, an image, or a video) separately. You can then upload this into the resources section, and you can drag and drop to change the order of your files.
What is helpful is the ability to bundle items together. For example, you could create a PDF and a series of videos and sell them all for one price – that will make your customers feel as though they've grabbed a bargain, and it's very simple and easy for you to set this up.
Settings-wise, it's very similar to the online course editor – you can edit your start date, set up integrations, and set your pricing here.
Membership
If you want to set up an exclusive website that members have to pay to access, the Memberships section is where you want to go. Using Stripe, your members can pay a monthly fee to gain access to whatever it is you want to give them.
The first thing you'll need to do is set up a Plan. This is basically the overview of what you will be including in your membership website, and it can include courses and resources that you have already created on Podia. The rich text editor allows you to create blog posts and allows you to upload videos – this is great if part of your membership content is a series of video tutorials, for example, as you could bundle that with online resources.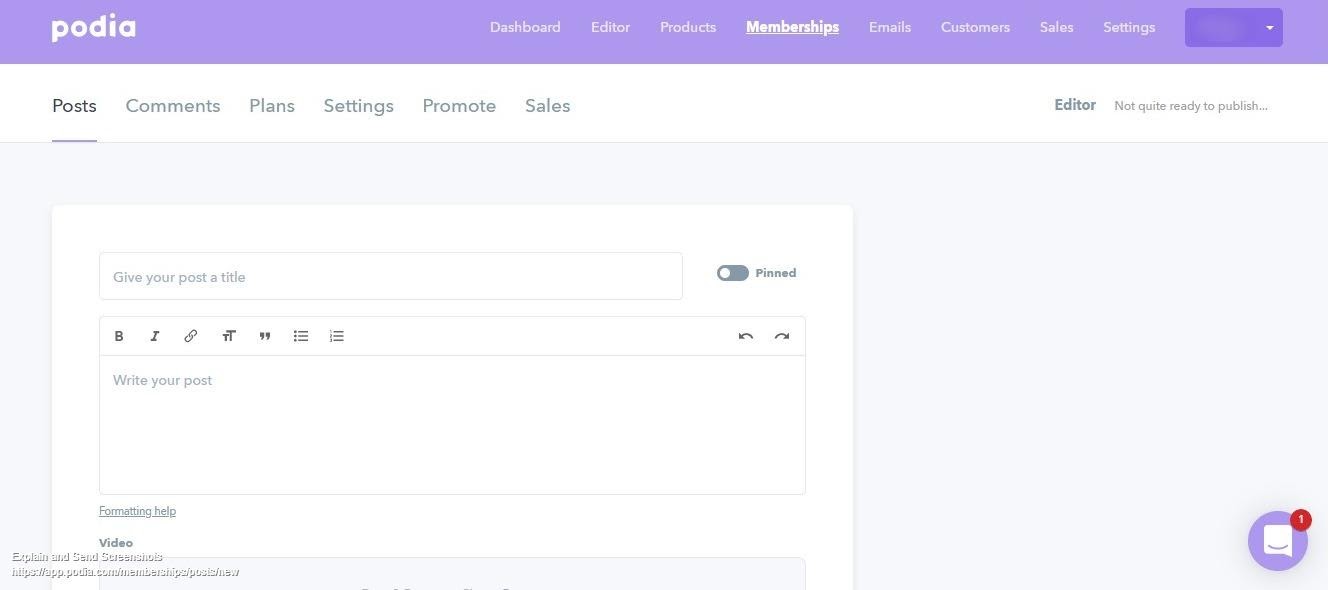 You can control comments and pricing plans here, as well as see an overview of your sales and customers.
The Dashboard and Editor
The Dashboard is the main area that you will see when you log into Podia. If you don't have any published content, there isn't much to see, but it will usually display an overview of your products.
The Editor is where you can control how your products appear to your customers.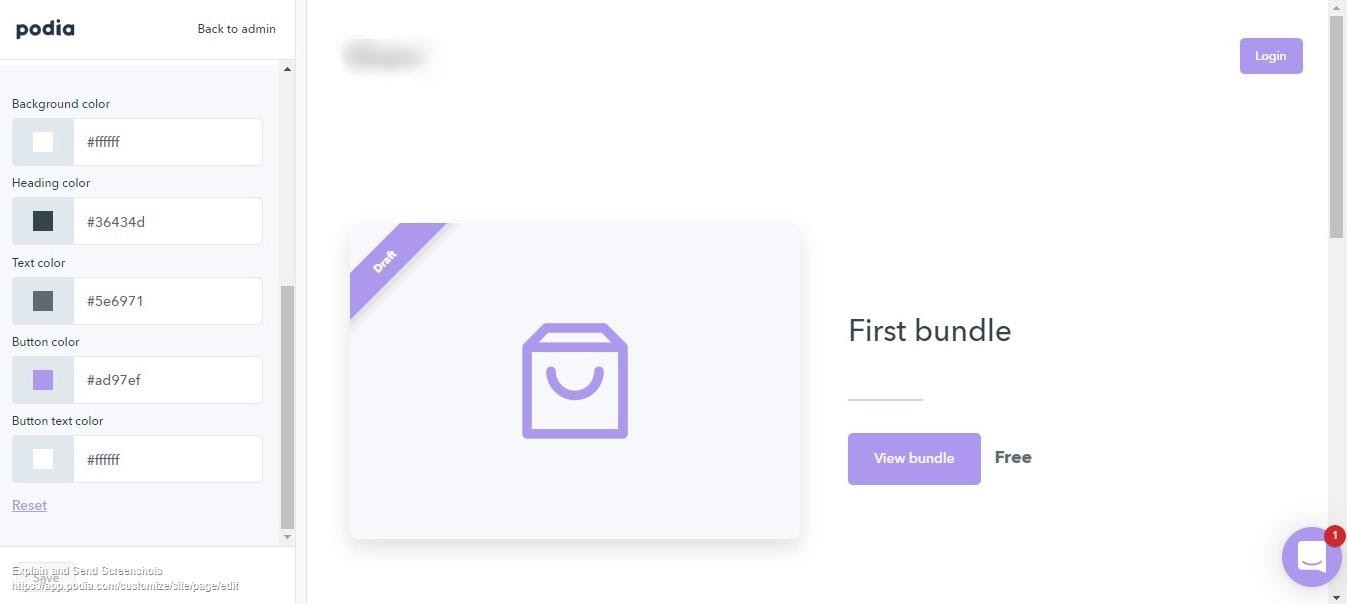 There isn't a lot you can change in terms of themes – it's mainly editing the colour scheme. If you want full control over fonts, for example, you won't have that with Podia. However, you can add text, videos, images, a table of contents, columns, testimonials, and more – basically, this is the area where you can really show your customers what you have to offer them.
Customer Payment
Customers can pay for your digital content using a credit card, PayPal, or Stripe. For each product, you can add upsells and coupons – great for generating more sales – and you can also change currencies. The cart is secured with 128-bit SSL encryption technology – so your customers should feel comfortable using it.
Email Marketing
Podia offers email marketing as part of the package, with the option of sending one-off emails to your customers, or drip campaigns based on a certain trigger. Having this option is really useful, as it will enable you to have everything in one place.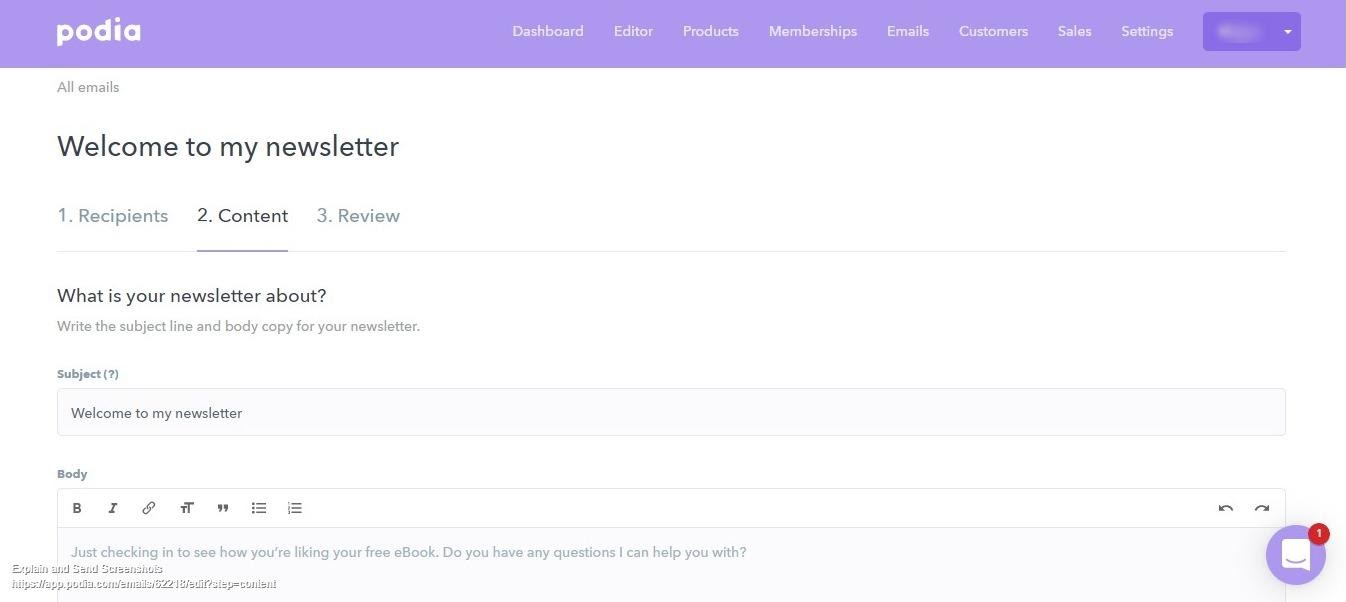 You create emails using the rich text editor, which again is very simple and intuitive to use, with the option of adding images and embedding content. You can choose your recipients, create the content, and review it before sending it out.
You can choose to send a one-off email or create a drip campaign. Again, this feels very intuitive and simple to understand. You choose a trigger (for example, signing up to your course), and then you add the emails you wish to send.
Once you've sent the emails, the 'report' section will give you some statistics, like the open rate and click rate of each email.
It's not as extensive as a dedicated email marketing service – for example, they don't offer advanced features like segmentation – but it works pretty well, and it's simple to use. You may decide to use a dedicated email marketing platform, in which case, Podia offers an integration (as we mentioned above).
Customers and Sales
The tabs at the top of the screen allow you to see an overview of your customers and your sales so far. The Sales section will show you how much of each product has sold when each item was purchased, and the total amount you have made. The Customers section allows you to find and edit your customers.
You can use more advanced analytics with Podia – they offer a step-by-step guide for installing and using Google analytics, for instance. This may take a little more technical knowledge, however.
Support
One great advantage of Podia is the support they offer. The Help section of the site feels very welcoming, and it's a real strength – it feels as though they genuinely want to help you to succeed.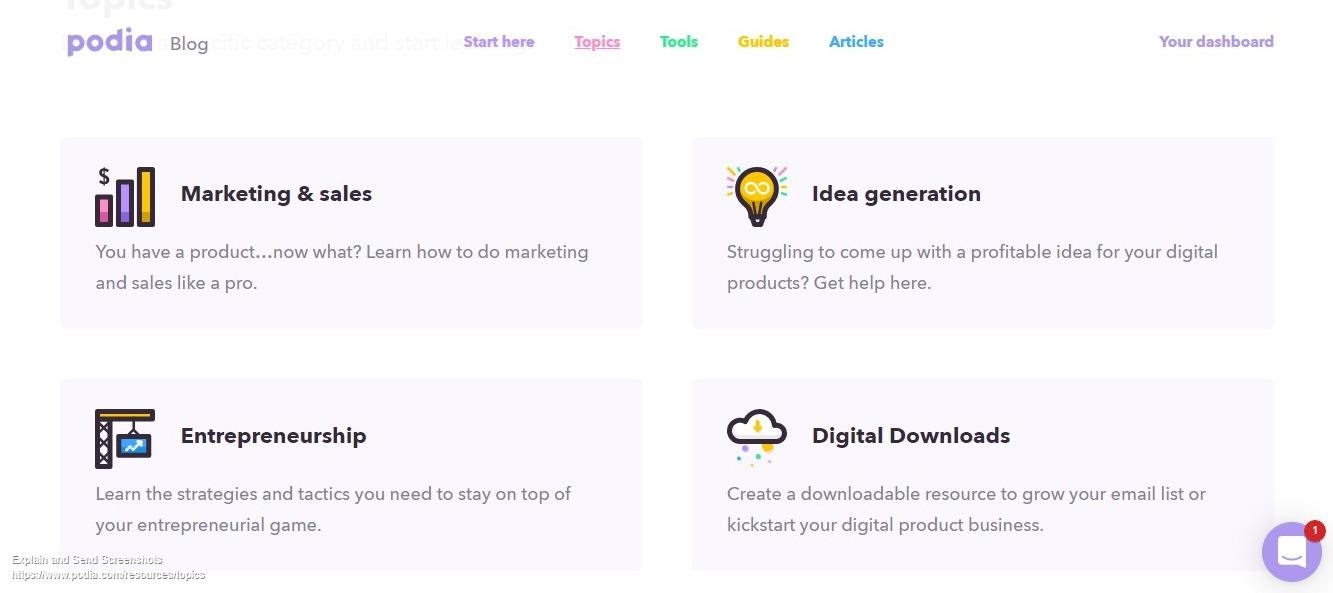 They offer clear, step-by-step guides on a variety of topics, including online courses, digital downloads, membership, email marketing, idea generation, case studies, entrepreneurship, marketing and sales, and more. There are a series of articles, too, which make for interesting reading.
The articles and guides are easy-to-read and are packed with illustrations and screenshots. They also offer a sales copy generator and a digital download generator – these are great if you're stuck for ideas. They sell a print book, too, if you wanted to learn more about selling digital products whilst having a screen break.
If you need specific help, there are troubleshooting guides, as well as a chatbot in the corner on every page. They say that their average response time is under two minutes – but you can also send them an email or leave them a message if you prefer.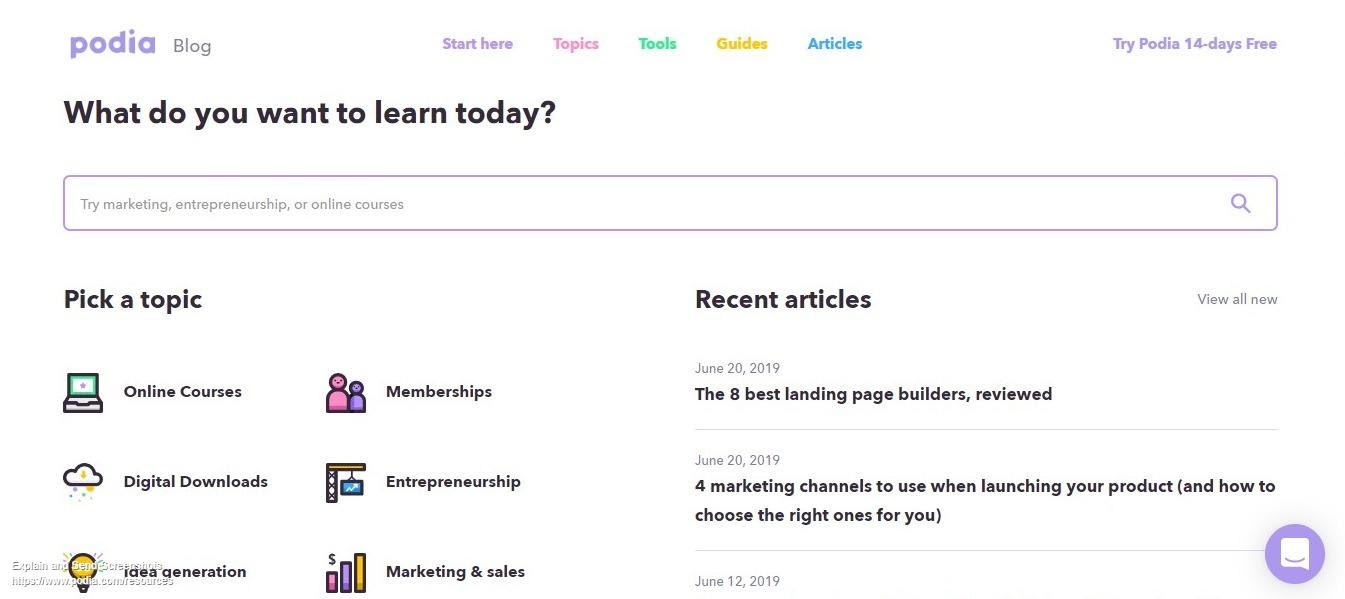 Pricing
The pricing is very simple, with only two payment plans to choose from. You can pay monthly or purchase a year's subscription – if you do the latter, you'll get two months free.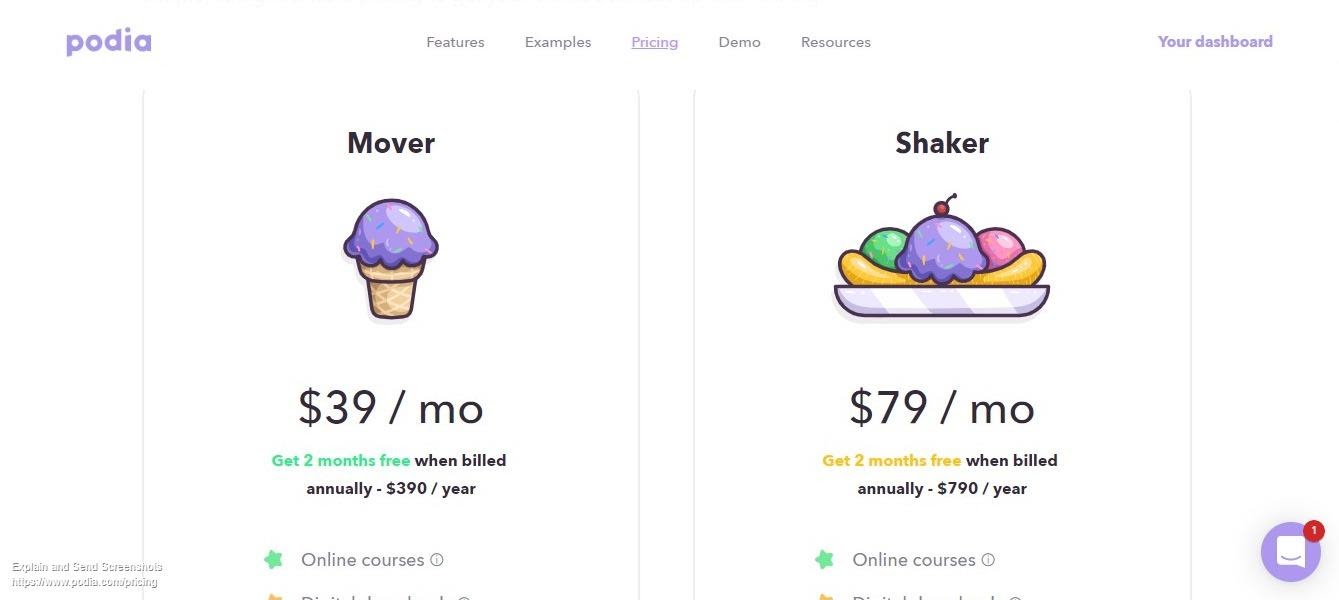 Mover – $39 per month
This includes:
Online courses
Digital downloads
Email marketing
Zero transaction fees
Unlimited everything
24/7 support
Shaker – $79 per month
This includes all the above, plus:
Memberships
Embedded checkout
Affiliate marketing
Third-party code
Free migration
The Advantages of Podia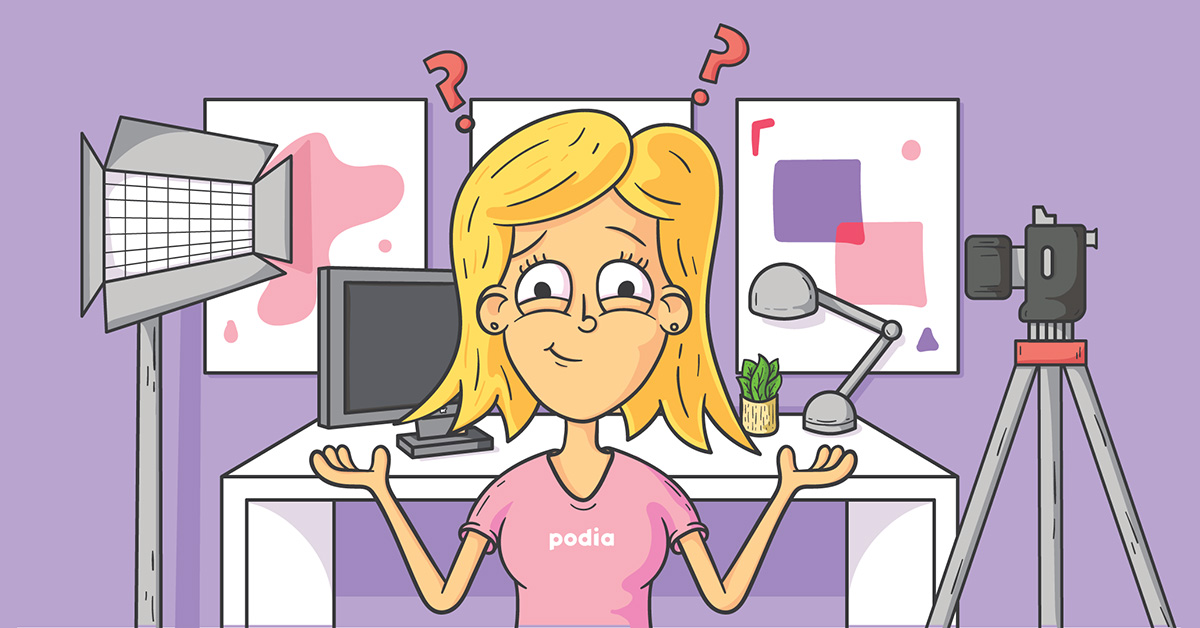 Very simple pricing plans – you can clearly see what you're paying for
0% transaction fees mean the payments come straight to you
Designed for the user in mind – everything is intuitive and easy to use
Having everything in one place – your online courses, resources, membership sites, and email marketing – is very convenient
Being able to 'bundle' your digital products together is great
The Downsides of Podia
If you want advanced customization you won't be able to get it here
Limited marketing tools
You can't have multiple users/authors for the same account
Frequently Asked Questions
Here are a few commonly asked questions about how Podia works:
Does Podia have an app?
No – at the time of writing it does not have an app.
Can I import students from another platform?
You can – this involves emailing Podia with the details of your customers or students so they can set it up for you.
How does the affiliate scheme work?
You can allow your customers to become affiliates for you – they are given a series of links, which they can in turn share with other people. If others purchase your products through those links, your affiliate will gain commission for it. This is a great way of spreading the word about your course and keeping your customers happy.
Can I offer my customers/students payment plans?
Yes – you can do this in the payment settings section. You need to set up Stripe to do this, however.
Can I cancel Podia at any time?
Yes – it is very simple to close your Podia account. You can do this by going to the 'account' section on the home page.
How long will my customers have access to my products?
Once purchased, they'll have access to your products indefinitely.
What can I include in my Membership website?
Really, this depends on your area of expertise. Podia allows videos, PDFs, documents, images, and text – there are so many options depending on what your customers need.
Can I import existing digital products into Podia?
Yes – you can send your content to Podia and they'll upload it for you. Alternatively, if you're coming from another platform like Thinkific, you can give Podia access to your account, and they can deal with it for you.
In Conclusion – Would We Recommend Podia?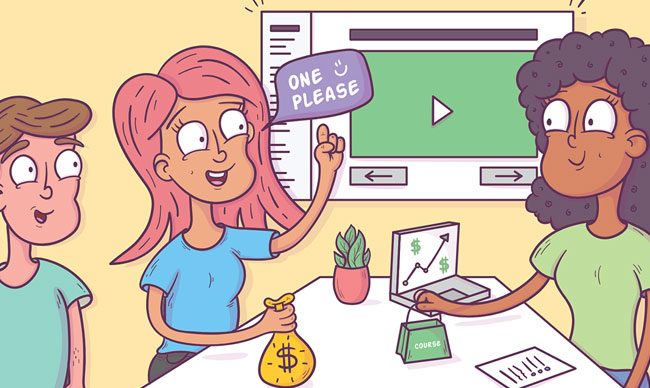 Short answer – yes, we would!
The main strength of Podia is its simplicity. It can be tricky to keep on top of everything if you sell digital products online – running a course, designing resources, managing your customers and setting up email marketing all takes time and headspace, both of which are precious. Podia simplifies this by having everything in one space. Customers have described Podia as 'a breath of fresh air', which makes sense if you're used to using multiple platforms at once. If you want to log into one place and manage everything from there, Podia would be a really great choice for you.
The other benefit of Podia is the ability to bundle your products together. This could really benefit both you and your customers. Want to offer an eBook and a series of videos? You can do that. Want to provide your customers with PDF handbooks to go with your courses? That's easily done. With Podia, you can overlap your products to create great offers for your customers – hopefully enticing them into making a purchase.
The simplicity of the platform combined with the ability to bundle the products means that the only limit is your imagination. The platform itself is so intuitive, and we found it was a joy to use – often, learning a new platform can feel quite stressful if you lack technical knowledge, so Podia would really appeal to those who are new to creating and selling products.
Our Pick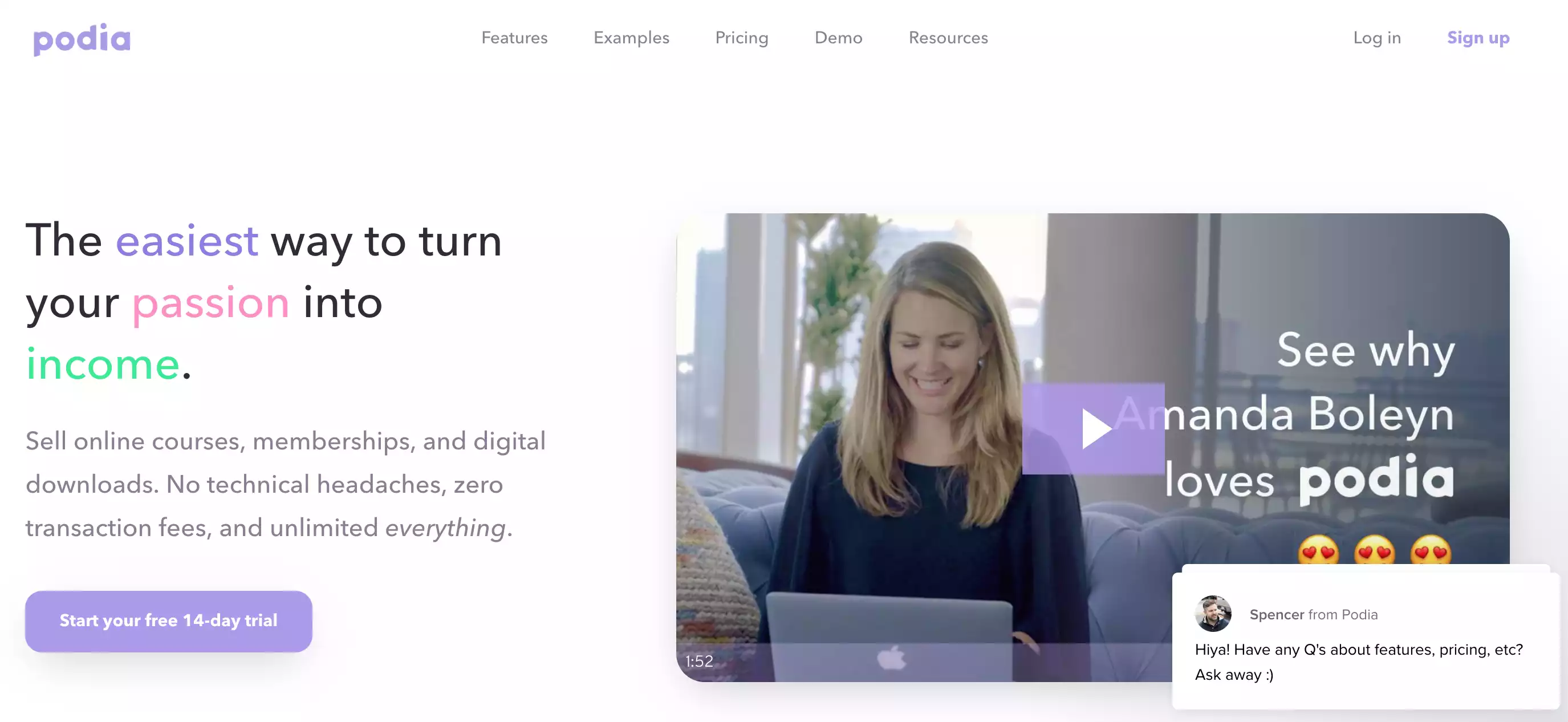 Why Go With Podia?
Let's be honest. The biggest friction creating a new course is the tech stack. This is the main reason most course creators fail to launch. Podia makes it incredibly easy! Think of it like a guided course builder.
Try Podia FREE
We earn a commission if you click this link and make a purchase at no additional cost to you.
Finally, the other feature we love is the extensive support. The detailed articles and guides are well-written, breaking everything down into steps (with images and illustrations), easing you through the process. The blog and detailed guides are also really good resources, especially if you want to know how to market your products.
Podia has limitations – the email marketing doesn't offer as many features as a dedicated email marketing platform would. (The ability to integrate with other services helps, however). You can't have multiple authors for the same account – this could be an issue if you want to run a series of courses, and in that case, you may be better off with a dedicated course building platform. If you look at some of the courses and products that have been created via Podia, you can see that they all look fairly similar – if you want more control over the design of your course, it may not be the right choice for you.
However, those points aside, Podia offers a great, user-friendly, and simple service. If you have a lot of ideas and you want to keep the technical side of things simple, we'd recommend it.
Further read: