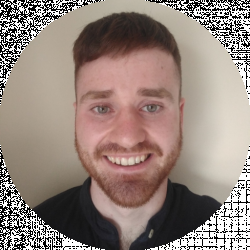 Latest posts by Eoin Cunningham
(see all)
Last Updated on October 12, 2020 by
Both Podia and Ruzuku are digital software platforms. But, some of you may better understand them as learning management systems (LMS). (Podia is slightly more versatile than Ruzuku, as it allows you to create membership sites and sell digital products. This will be explained in greater detail down below.)
The main benefit of an LMS is that they allow you to teach students digitally.
This sounds a bit new age, I know, but the truth is this style of teaching is becoming more and more popular.
You see, as an educator, it allows you to share your knowledge with students all over the globe. This sharing of knowledge is achieved through the creation, selling and teaching of courses.
Such courses are becoming extremely popular with students, as they provide invaluable information, which they may not be able to access anywhere else.
On top of that, they offer an unprecedented level of flexibility as well as the ability to learn and earn remotely for student and teacher, respectively.
Anyway, there's never one size that fits all in life, and both Podia and Ruzuku have their unique strengths, but the purpose of this article is to compare the two and give a verdict at the end as to which is right for you.
So if you don't care for scanning through the fine print, skip to the end of this article. You'll find the verdict as to which is better conveniently placed as the last paragraph.
The Main Differences Between Podia vs Ruzuku
The Main Differences Between Podia vs Ruzuku include:
Podia has a dedicated team of support staff constantly monitoring their live chat, whereas Ruzuku has live chat is not constantly monitored.
Podia offers you the choice to sell membership sites as well as digital products along with online courses, whereas Ruzuku is solely dedicated to helping you create online courses.
Podia has a built-in affiliate marketing and email marketing programs, whereas Ruzuku doesn't
Podia you can bundle products together, whereas Ruzuku doesn't have that option
Podia is more suited to marketing goods and services, whereas Ruzuku is more suited to content and course creation 
Learning Experience For Students
E-Commerce Compability
Branding Capabilities
Plans
Podia
You can play with more interactive options such as quizzes.
Besides the digital courses, you can add services like Digital Downloads, memberships and more.
You can personalize your platform with your branding identity.
They offer 2 plans:

Mover: $390 per user per year.
Shaker: $790 per user per year.
Ruzuku
You can create a learning portal with multiple materials like videos, quizzes and more for your students, and they can access the course through their cellphone.
E-commerce platforms reviewed Ruzuku as a great tool for "solopreneurs".
They offer a 'Course Marketing Liftoff' training to help you market your course.
They offer 3 plans:

University: $125 per user per month.
Up and Comer: $83.08 per user per month.
Bootstrapper: $74.75 per user per month.
Podia vs Ruzuku: A little bit about Online Education
Online education is something that has came to be due to the development of technology and the popularisation of working remotely. It has paved the way for educated people to sell and teach what they know. Oh, and the internet has obviously been massive too.
All online education platforms, such as Podia and Ruzuku, are LMSs. An LMS allows educators to upload all of their course material onto software. Once they've uploaded the material, they can begin to charge people for access to it.
As you're probably aware, when it comes to learning management systems, there's a lot to choose from. You have Ruzuku, Podia, Coursera, Thinkific, Teachable and lots more.
Hopefully, this article will make the whole decision process, a lot more straightforward.
What do they do?
It's fair to say that an LMS is a great way for educators and students to effectively engage with one another, but what do they actually do?
Well, they make the distribution of information between the pair super simple. Not to mention almost instant.
An Easy Ride?
Oh, and just in case you're feeling a bit naïve, online education isn't an easy ride. Teachers can upload PowerPoints, infographics, tests, reading material and other relevant course information. Also, students will be expected to fully engage with this material, so that educators can assess participation and give grades.
How do they talk to one another?
In terms of communication, the whole process is quite straight forward. Once a student has an assignment completed and ready for submission, they can submit it through task completion.
Also, they can use forums or email to discuss grey areas or get more details if tasks were not properly explained. Feedback is available on all submitted work and is easy to get. Which gives you the best chance possible to grow in your field of study and improve your skills during your course.
How do they test students? Surely the student can cheat?
When it comes to testing, things can get a little tricky. Seen as students are learning remotely, the temptation to cheat is very strong. Especially for those who are stressed or underprepared for their exams.
Anyway, there is a solution to this complication. For example, some educators request that students film themselves completing the test. Others, require students to meet at a local course centre where they can be supervised during the test.
Once more, some instructors make the questions contained in the test super wordy. So that they can't be easily answered by search engines.
The Advantages of Online Education
For students and teachers alike, online education is a great option for the following reasons.
Work Remotely: A huge pull factor of online education is the ability to work from the sanctity of wherever you are on the globe. Provided it has an internet connection, of course.
The Ability To Plan: For anyone who's extremely busy, the ability to plan is invaluable. Online education allows you to set up your day so that you can fit your studies around your other daily activities.
Variety of Choice: The great thing about learning online is you have complete freedom to learn about whatever you wish. Also, you can access courses and gain qualifications that you may not have been able to obtain taking a more orthodox route.
Cost-Effective Learning: College tuition fees make or break. Your future could be decided by how much money you have right now, which we think is really unfair. But luckily, there's a silver lining to all this doom and gloom. Long story short, some online courses offer the qualification you want at a fraction of the cost. So, do your research and you could find yourself in a better position both academically and financially. But, it goes without saying, some courses are also way overpriced, so please be mindful of that fact.
Opportunity to Upskill: For any busy careerist who finds themselves stuck in a rut, online education is a great option for you. Maybe there is an opportunity for a promotion in the office. And you know you're the right person for the job, but you don't have the certs to back that belief up. Plus, you can't go back to education full time to get them because you love your job or need the cash. Well, online education will allow you to keep your job, yet still, upskill to get that promotion you're after. Leaving you well on your way to achieving your goals!
Ideal for People who are Easily Distracted: Online education entails working remotely. Being the only student in a room is highly beneficial for people who are friendly and love to share what they know. Also, they won't be able to chat and disrupt the learning process.
Lower Expenses: When you are taking the more familiar educational routes, you will have daily costs. Albeit small daily costs, but over time you'll find that they really begin to add up. A few quick examples of these costs are bus tickets, lunches, etc. Anyway, learning from a remote location will result in you not having to pay these niggly little fares, so you'll end up saving some cash. Maybe, even enough to cover the cost of the online course itself.
What is Podia?
Podia is a software platform which enables you to create, market, sell and teach.
And with that in mind, whether you're looking to create an online course, sell memberships or market digital products, Podia can be of benefit to you.
Oh, some cool promises they make on their website include:
No technical headaches, so you can get on with what matters.
0% Transaction fees, so you receive cash directly upon payment.
Unlimited access to everything, once you sign up.
Anyway, like all LMS systems, Podia is completely remote, so you will be able to access everything you need from the cosy haven of information, that is the internet.
In fact, Podia is totally remote for all parties. By that, I mean none of their employees works in a traditional office setting. Their team of employees hail from far and wide across the United States, with a lone trooper situated all the way in county Cork, Ireland.
If you're unsure of their competency, they have over 20,000 creators currently enrolled on their platform. (But, they also say that they've over 18,000 creators on their site on a separate page. Which is Podia!) So, they're obviously doing something right. Also, they were founded in 2014, which makes them a relatively young company. And the fact that they've such a large number of creators already, should allow you to feel confident in their services.
Who is Podia for?
Podia has a broad range of uses, which gives them a broad audience. But in short, their service is suited to those looking to create, market, teach and sell digital products, online courses as well as membership sites.
Educators/Entrepreneurs
If you are looking to create and sell digital products, Podia is suitable for you. They offer you the chance to profit from your expertise by creating courses, which you can sell to people in exchange for your teaching them. On top of that, they offer you the chance to sell memberships as well as digital downloads. Also, you can generate leads and increase your brand awareness with Podia through their email marketing and affiliate marketing programs.
Students/Consumers
Podia's payment structures operate on a flat rate. So that means an educator won't be charged more as they begin to earn more, meaning you are more likely to get value for money. If you need Tech support, they usually work between educator and their team. But, if you contact them directly they're still willing to help.
Impressive Podia Features
Podia LMS Features
E-Commerce
Learner Portal
Mobile Learning
Podia breakdown their features into six distinct categories on their website. Those are:
Online Courses
Memberships
Digital Downloads
Email Marketing
Podia Editor
Affiliate Marketing
We're going to start by discussing online courses, memberships and digital products, as those are your three site creation options upon signing up.
Online Courses
Part of what makes Podia so awesome is the fact that they have no real limit to what they offer. For example, they don't limit bandwidth, online courses, sales, customers, etc. On top of that, they offer decent multimedia options to run your online courses. (Quizzes, polls, etc.) Also, when it comes to building your courses, it's super easy thanks to their user-friendly interface. Which is commonly referred to as their online course builder. Once more, Podia offers you tremendous control over your courses, and the ability to drip content within a scheduled period epitomises that fact. Finally, no knowledge of coding is required to design courses using their platform, which is always handy.
Memberships
You will have full control over the customization of your membership plans. This includes prices, coupons and content in general. You will be able to communicate with your members via email, due to email marketing being integrated into all of the features of the platform.
If you're wondering what is to be gained from developing a membership site, the answer is quite a lot. You could use Podia to create a membership site like a paid job board, or you could create a site, which gives members access to exclusive content. The key here is to offer leads a bulletproof incentive to become members. So, we suggest that you get your thinking caps on!
Digital Downloads
Podia's digital downloads allow you to sell anything from stock photos to e-books.
Other items to sell include:
PDFs
Music Files
Videos
Templates
Cheat Sheets
Also, customers don't need to sign up for an account to buy your digital products. Often this is not the case, so the checkout process gets dragged out. Which, leads to customers bouncing off your site out of frustration before completing their purchase.
To counteract this, Podia offers a quick and easy checkout option.
On top of speedy checkout times, Podia has a complimentary sales page. Here, you can manage the marketing and, of course, sales side of things. You can customise your sales page by adding in a contact form, or something that will aid customers during their purchase.
Other Helpful Podia Features
Email Marketing: According to an e-marketing Institute e-book, 83% of B2B marketers use email newsletters for content marketing. Conveniently, Podia built email marketing into the above features. Meaning, if you're looking to communicate via email with your customers, it's possible to do. And that's regardless of whether or not they are soon to be customers, long-term customers or students enrolled in your course. And as the above statistic shows, that's a serious advantage when it comes to marketing your digital products and services.
Podia Editor: The editor gives you the ability to customize all your content as you deem fit. So, whether you want to change the colour scheme on your digital storefront, or adjust your customer's sales page experience to generate more conversions. You can with Podia.
Affiliate Marketing: You can set up and manage your affiliate marketing program. Also, you'll have the freedom to chop and change your approach. All at your discretion, of course.
The Pros, Cons and Reviews of Podia
Pros
100% Free Transaction Fees
Extremely Easy to Use
Super Support Staff
Extremely affordable
Drip Content Scheduling
Clear Pricing (they are clear about what you'll get from their plans)
Convenient Content Creation (everything you need is on the one page. E.g. Email marketing, online courses, etc.)
You can "bundle" your digital products together
Cons
Advanced customization is unavailable
There are only a select few marketing tools to choose from
It seems to be good at everything, but exceptional at nothing
Not the best email marketing available
Reviews
User-friendly, but limited design options
According to thedigitalmerchant.com, Podia offers an excellent, yet limited storefront customization. Now, you might be feeling a little put off by this discovery. But, you can look at this one of two ways.
Positively
The first being that the lack of formatting options makes your life easier, and if you use their default theme, you will be left with a bright and welcoming storefront. Besides, all elements will be easy to use, so your customers will enjoy a user-friendly experience.
Also, you won't need to know a whole heap about marketing because their sales page will steer you in the right direction. You can use it to create:
Product Descriptions
Email Opt-in Forms
Answers to Frequently Asked Questions
Negatively:
But, the reality is Podia's design options are limited. You see, their whole company mantra is based around being easy to use. So, it makes sense that they don't have a complicated design process. It would simply be counter-intuitive when compared with their core values.
Nevertheless, the fact remains that their design options and formatting leave a lot to be desired. So, they're probably not the best choice for large scale companies and professional developers. There are certainly better alternatives out there, with more flexible tools to cater to your design needs.
Easy to Use
Another review found that Podia was built with user-friendliness in mind. You don't need to know anything about design or coding. Everything you'll need is laid out for you in a simple to follow format. Not to mention, it's all in the one place. So, it's super convenient.
Plus, you can bundle products together. So, if you're selling an e-book, but want to include a cheat sheet along with it, you can. It's a really cool feature, and we're sure it'll help you and your customers out a tonne.
For anyone worried they'll feel overwhelmed, you need not. Podia offers an excellent level of support. Guides, articles and support staff can be reached hassle free on their website. Their support will guide you through every step of the way.
One last thing, they offer some awesome advice within their articles and guides on how to market your products. If you're a newbie to this e-commerce world, you'll find it especially helpful.
Price
Podia isn't exactly a cheap site, but they do offer a convenient and easy to use service. In terms of pricing, they offer two plans. The Mover Plan and The Shaker Plan – at $39/month and $79/month, respectively. But, you don't have to commit to splashing your hard-earned cash right away, as they offer a 14-day free trial. We advise you to take advantage of the free trial. So, you can get a feel for their site, and test out their features. Also, if you decide to sign up with Podia, you should pay annually. If you do, you'll get two months' worth of free access to their site!
What is Ruzuku?
Ruzuku is a software company, which enables its customers to create, sell and teach online courses. They provide you with all the tools and features you need to connect with your audience and produce great content. What's great about Ruzuku is that they acknowledge how difficult it is to effectively teach online. To make this process easier, they created their e-learning tool with ease of use in mind. Also, Ruzuku was set up in 2012, so they're a relatively new company.

Who is Ruzuku for?
Ruzuku is for anyone looking to set up, sell and teach online courses. They make this process super quick and easy. So, if you're new to online course creation, then this a great option for you. Also, it kind of goes without saying, but Ruzuku is for the students of courses created using their platform.
Educators
If you have a special talent or idea, that you feel can help people, then Ruzuku is for you. Their e-learning platform allows you to set up and teach courses hassle-free. Plus, they offer a great way for anyone with niche expertise to make some cash. Not to mention, they have some great features and tools, so your job will be all the more straight forward. Their service is best suited to individuals in fields such as health and Arts and crafts, as they don't offer advanced marketing tools.
Students
It's for students of courses created using their e-learning platform. Such students will be treated to top-notch course creation features, so they can rest assured they'll be getting their money's worth.
Features
Ruzuku LMS Features
Learning Portal
Mobile Learning
Helpful Ruzuku Features
Accept both Stripe and PayPal
Allow you to re-run courses
Enable you to send email notifications
Host and stream videos
Host and display PDFs, PPTs, etc.
Can help you send content all around the globe (Global Content Delivery Network)
Allow for the creation of free courses
Perform daily backups
Afford you the chance to host teleconferences with lots of great features. (Slides, live chat, etc.)
If you're looking for a more in-depth review, then why not check out our Ruzuku Review article. It covers topics such as course creation and managing your course in greater detail than we have here. It's definitely worth checking out.
The Pros, Cons and Reviews of Ruzuku
Pros
Easy To Use
They Offer A 14-Day Free Trial
You Can Either Pay Monthly Or Annually
0% Transaction Fees
Coupons
Super Simple And Effective Content Editor
Great Selection Of Multimedia
Daily Backups
Global Content Delivery Network
Easily Engage With Your Students
Cons
Course Provider And Student Cannot Communicate Directly
It's Expensive To Use
No Email Marketing Or Affiliate Marketing Programs
Reviews
Effective And Efficient Course Creation
Ecommerce-platforms reviewed Ruzuku on July 24, 2019. They were pretty adamant that Ruzuku is a great tool for "solopreneurs" looking to quickly and effectively set up an online course. On top of that, they sang the praises of Ruzuku's creative learning potential.  Here's a list of Ruzuku's awesome teaching aids to supplement learning:
Quizzes
Infographics
Graphs
Imagery
Audio Files
Video
Easy to Use
According to Mirasee.com, it's not the best platform if you want to provide certification through your course. Nor is it ideal for those who wish to only make certain content available after the completion of a test, or something along those lines. But, to give credit where it is due, it's extremely easy to use. Plus, they have an archive of helpful content and a highly responsive team of support staff. So, if you're struggling at the start, you won't be by the end. Besides, they offer a great learning experience for both teacher and student. If you're looking to create a course snappy (you can create a course with Ruzuku in just two hours, apparently), this platform is a good option.
Pricing
Ruzuku has three pricing plans.  Bootstrapper, Up-and-Comer and University. Bootstrapper is the cheapest of the three at $74.75/mo, followed by Up-And-Comer at $83.08 and finally, you have the most expensive option University at $125/mo.
With the Bootstrapper plan you won't have access to the following three features:
Polls and Quizzes
Unlimited Webinars
Payment and Subscription Plans
Those are three great features, so you're probably best off going with the Up-And-Comer plan. It may not be as advanced as the University plan, but it has all the features you'll need to create an online course of high quality. It'll also have all the above features.
Anyway, it's the plan that we recommend you take, and it's the plan Ruzuku recommend you take. So, you should strongly consider it.
Need More Info?
If you're looking for a more in-depth Ruzuku review, then click here.
Podia vs Ruzuku: Sites Compared
User Friendliness
Both Ruzuku and Podia are built with user-friendliness in mind. Ruzuku prides itself on quick and easy course creation (again, you can apparently create a course with them in under 2 hours. Fantastic!), while Podia takes great heart from the fact they uncomplicate an otherwise complicated process.
Truth be told, there's not a whole heap separating the two platforms. Both are easy to use, and pretty time efficient when it comes to setting up.
With Ruzuku you'll receive an email notification if a student tries to contact you. On top of that, your course will be backed up daily and your students will have access to all the support features you will. Also, you will have all the multimedia options you'll ever need to enhance your students learning.
Podia, on the other hand, offer a live chat system, which is unautomated. Which means you're chatting with a real person straight away (Well, within 2 minutes). Ruzuku's "live chat" isn't near as well run as Podia's. With Ruzuku, you click on their live chat and you'll see only one option. Email! And, it takes "a few hours" for them to respond. That's not what live chat means (daaa!)
But, having said that, we're going to give Ruzuku the "W" for user-friendliness. There's not a whole heap separating the pair, but having done our homework, we're feeling a more user-friendly vibe coming from Ruzuku
Pricing
Podia is cheaper than Ruzuku. But, I don't know if that's because they're being generous, or because they offer a lacklustre service.
Anyway, their pricing starts at $39/mo and works out at $390 per year with their "Mover" plan. The sum is reduced because they provide their customers with two months worth of free access each year. But, it's important to note that this plan does not include the following:
Embedded Checkout
Affiliate Marketing
Third-Party Code
Free Migration
The "Shaker" plan costs $79/mo and works out at $790 per year. It includes the above features, which makes it a better option in our book. Particularly because the bonus of an affiliate marketing program is pretty much the only thing that makes it stand out over a site like Ruzuku.
Speaking of Ruzuku, their lowest plan starts at $74.75/mo. When compared with Podia's much more attractive $39/mo starting plan, things look bleak. But, when you delve a bit deeper, you quickly realise that there's very little between the pair in terms of pricing. Ruzuku recommends its Up-And-Comer plan, which starts at $83.08/mo. Having already looked at Podia's pricing plans, we know that their Shaker plan at $79/mo is of a better value. So, that's only a difference of a miserly $4.08 between both platforms best plans.
But, when you take into consideration the two free months offered by Podia, the complexion of matters changes. You see, Podia's "Shaker" plan works out at $790 per year while Ruzuku's Up-And-Comer plan comes to $996.96. That's an annual difference of $206.96, which is significant.
So, based on cost and not value, Podia is the better option.
Features
Let's start by addressing the elephant in the room. Podia offers an integrated affiliate marketing and email marketing program, Ruzuku does not. Now, that that's done, we can start being a little bit more critical.
The first thing we need to address is the lack of features mentioned on Podia's behalf. At a glance, they look great. Embedded checkout, affiliate marketing and email marketing. Well, I mean, what more could you ask for? But, when you look at both platforms in regards to what they offer course creation wise, the image begins to blur.
To be a bit more specific, having looked at Podia's website, they don't seem to have mentioned many features at all. In fact, they've said very little in the way of course creation. In comparison on their website, Ruzuku makes a point to highly every single little feature that can help you create terrific online courses.
The fact Podia haven't mentioned all that many can only mean one thing, that they aren't there to be mentioned.
If you're trying to put your brand out there in an extremely competitive market, you're bound to list off every single little thing you can to try and gain an advantage. The fact that they haven't raises alarm bells.
Verdict: Ruzuku has better features.
Support
While writing this comparison post, we got in touch with a member of Podia's support staff. His name was Ian, and he was an absolute gentleman. Especially, considering we asked him a question fairly unrelated to buying Podia's services. Most people would be forgiven for rolling their eyes and leaving our message on seen, but Ian was helpful and answered our question as best he could. We have to say that we really appreciated his helpfulness. So as far we're concerned, Podia's support network is pretty on point.
Other aspects we liked:
Support staff constantly available
E-SMS style on page communication
You can leave your email if your question goes unanswered
But, it's important to acknowledge that Ruzuku also has an awesome support system. Pretty much any question you may have can be answered relatively fast. In addition, your student's questions will be answered promptly, too. You see, Ruzuku not only offers their support to you, the educator but also to your students. So, that means, both you and your students will have an amazing customer experience.
The following are methods of accessing Ruzuku's support team:
Phone
Skype
Email
Live Chat
Facebook Group
Knowledge Base
Training courses
Tutorials
The winner is Podia: The fact Ruzuku claim to have a live chat that isn't very live is annoying, so Podia is the winner here. Their support is far more interactive.
Three Epic Related Articles you need to Checkout:
Frequently Asked Questions
The following are a list of questions people frequently ask about Ruzuku and Podia:
Who uses Ruzuku?
Bloggers, authors, coaches, teachers, and others who want to share what they know.
What does Ruzuku do?
It allows you to create, integrate and sell online courses into/for your blog, website and/or online community.
What do I need to get started in Ruzuku?
A skill or niche expertise that people will pay to learn. Also, you need to know enough to continue to provide value to your students. You'll probably be marketing yourself as an expert, so make sure that you are!
Will my students still have access to my course content, if I terminate my course on Ruzuku?
Yes, they will.
How reliable is Ruzuku's daily backup?
Truth be told, it's hard to tell. We recommend keeping a hard copy. Just in case!
Who is Podia for?
People who are looking to create, market, sell and teach using online courses, membership sites and digital products. It is also for people looking to avail of such products and services.
Does Podia have an app?
No. Well, at least not yet.
Can I cancel my Podia subscription whenever I like?
Yes, you can. All you have to do is click "cancel account". You'll find it in "settings".
Are there hidden fees to cancelling my Podia account?
No, there are no hidden fees.
Do Podia charge payment fees?
No, they don't charge payment fees. But, be aware that if you're using a service such as Stripe or PayPal, you will be charged. It's usually something small, like 2.9% of the fee. Plus, a few cents.
How do I receive payment on Podia?
You will be paid into your PayPal or Stripe account directly. Once a sale is made, the cash will be sent to your account.
Do I need to give my credit card details right away on Podia?
No, not if you're using their 14-day free trial.
How do they run their affiliate marketing feature on Podia?  
They provide you with a series of links for your customers. Once the links are used to make a sale, a commission is sent to the affiliate. (Affiliate marketing is a great way to boost brand awareness and also generate more conversions.)
Do I have to register students on Podia, or can I import them from another platform?
You can import students from another platform, but first, you need to email Podia and provide them with the student's details.
Verdict – Podia vs Ruzuku: Which Is The Better LMS For Digital Course Creation? Ruzuku
Podia is a great multi-purpose platform, but that's all it is.
It's kind of like a handyman in that it can do everything, but is an expert at nothing.
And, the purpose of this article was to establish whether Ruzuku or Podia was a better LMS for creating digital courses. So, it's pretty obvious that Ruzuku is. They specialize in creating digital courses and are therefore a better choice than Podia.
On top of that, Ruzuku's features are way more suited to teaching courses and making them interactive.
Honestly, they're both solid platforms, but Ruzuku is the clear winner when it comes to creating online courses.
Further read: