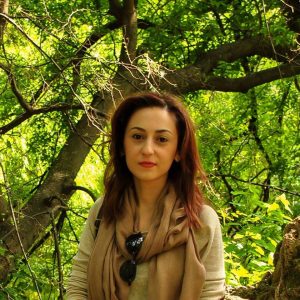 Latest posts by Alexandra Gavrilescu
(see all)
Last Updated on January 12, 2021 by Natalia Bickell
If you're searching for the best platforms that could host your online courses or memberships, then you've come to the right place. I am here today to compare some of the best online course platforms available on the market: Teachable and Podia.
Compared to Teachable which has been on the market for a long time, Podia has entered the world of online platforms more recently but it has gained a lot of popularity since then.
I've created this comparative review because I've discovered that there aren't many in-depth and comprehensive content pieces on this particular topic so most people struggle in finding the right service that suits their needs and preferences.
Main Differences Between Teachable vs Podia
The main differences between Teachable vs Podia are:
Teachable's Basic package requires its clients to cover a 5% fee, whereas Podia has no transaction fees on the company's plans.
Teachable does offer customer service but it's only for those who choose a Professional plan or upwards, whereas Podias offers customer support no matter what plan clients choose.
Teachable allows you to enroll in a limited yet free plan that allows you to engage with a maximum of 10 students, whereas Podia only has a free trial of 14 days;
Teachable provides more advanced customization, whereas Podia comes with more restrictive customization options.
Teachable vs Podia – What Are They?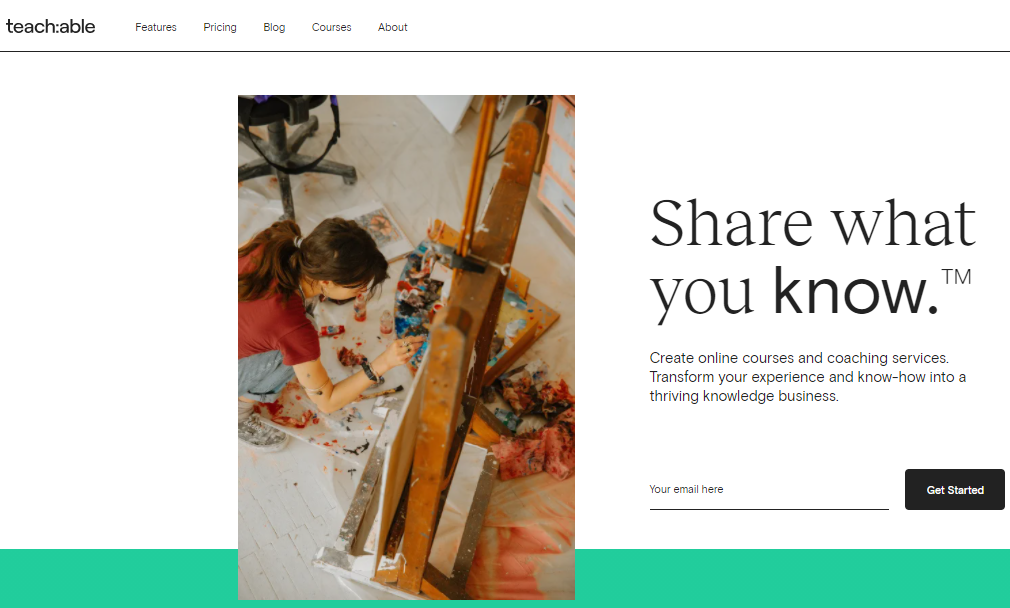 Let's take a look at what these two services are and how they work in terms of what they have to offer.
Teachable
Teachable is a platform that was created to support online users to design and launch their own online schools and courses. It provides plenty of useful features that enable individuals to create engaging content for their potential students.
On Teachable, you can find all sorts of educational materials such as video tutorials, quizzes, webinars, step-by-step guides, and more. There are more than 275,000 active courses designed by over 83,000 instructors. Not to mention the student body comprised of over 23 million people worldwide.
With Teachable, you'll have multi-platform access where students can interact with any courses and materials through any device they want, from laptops and computers to tablets and smartphones. So, the content is easily accessible to everyone, no matter where they are.
When it comes to customization tools, this platform is very easy to use and intuitive. There's a drag-and-drop editor that allows users to create their own site, design their courses, and brand their content. For those with programming know-how, the service also offers a code power editor to modify any aspect of the website.
Podia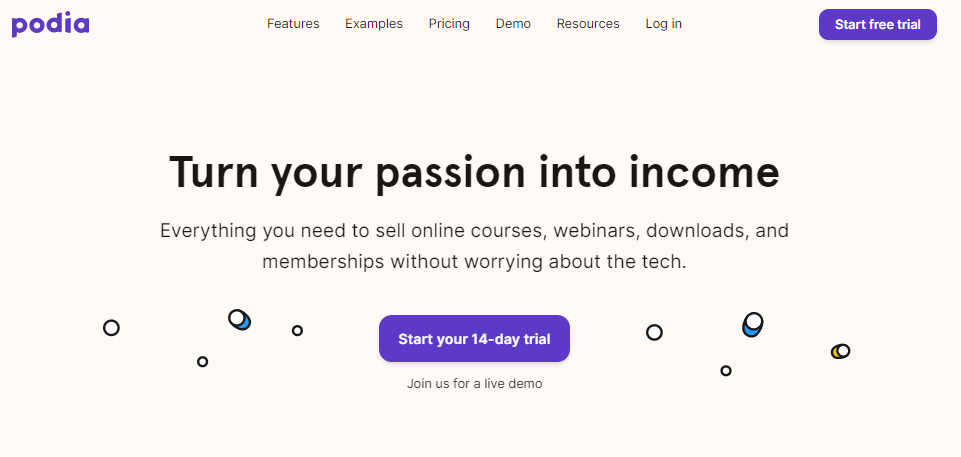 Founded in 2014, Podia is one of the main competitors of Teachable. It is smaller than Teachable, having only over 25,000-course creators.
Still, it's one of the most user-friendly online tools on the market, without a doubt. According to the company's policy and approach, its focus is on the content creators and helping them design and sell memberships, courses, and other digital downloadable materials.
For content creators, Podia is a solution to streamline the selling process of content creators. The platform's functions go a long way. You can use it to design your own website, blog, develop new courses, and sell them online.
Moreover, you will find plenty of great marketing features such as email and affiliate marketing tools as well as off-site buttons. All these elements will truly help you get the word out regarding your content and brand.
The platform is very easy to use, especially when you edit it because all you have to do is add your desired elements like videos and tutorials, images, rich text, and testimonials to any of your site's pages. There's also a preview feature that lets you see the outcome before even publishing the site.
Teachable vs Podia – Main Features
Before we start discussing these two platforms' features in more detail, I should perhaps outline some brief characteristics of both Podia and Teachable.
Where Teachable Excels?
Teachable provides better customization options and an improved design compared to Podia;
Its certification mechanisms are very powerful;
It comes with an inbuilt ability to manage EU VAT and that specific feature is hard to find;
In terms of course compliance functionalities, in my opinion, Teachable is better than Podia;
All its online content can be browsed directly from your smartphone via the platform's dedicated iOS application.
Where Podia Excels?
Podia's email marketing tool is superior to the one provided by Teachable due to its drip and broadcast features;
This platform has incredible digital downloads and memberships;
Most users are very pleased with Podia's customer service;
Regardless of the product or service, you decide to purchase, there's no transaction fee.
User Interface
Both online platforms display amazing and highly refined user interface. With Teachable, all its features can be accessed right from the home page's sub-menus located on the sidebar. It is a very streamlined interface and searching for a specific tool will only take a couple of seconds.
Now, let's see what Podia has to offer in terms of its user interface. When you go on Podia's page for login purposes, the platform asks you to create one of the following:
A membership;
Digital download;
Online course.
You will be able to create any of the things mentioned above. Teachable is more of a sidebar-centric platform, whereas Podia features a navigation bar to which many people are more familiar.
So, the final verdict is a tie because both these services have numerous features that are very easy to discover due to their logical and intuitive feature arrangement.
Course Builder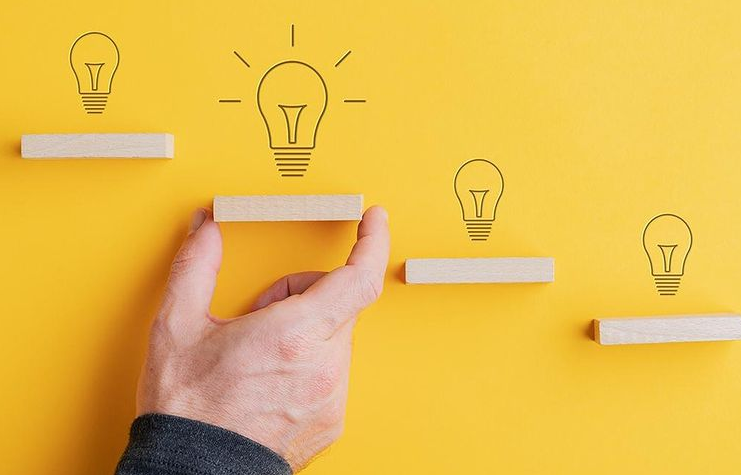 Course builders allow users to upload their content as well as create a logical structure for their online courses. Therefore, it is an essential feature. Both Podia and Teachable are useful and easy to navigate. Setting up an online course with any of these two platforms should be simple and quick.
The content can be uploaded in bulk and then reordered as you please so that the modules, chapters, or lessons appear in a logical order. You can do that by dragging and dropping each section of the content.
Still, once you switch from looking at the big picture to seeing the details, you will discover certain things that differentiate these two online platforms. For instance, Teachable is much easier to use than Podia, not to mention it's also more flexible.
Teachable is a course builder that supports cloud importing which allows users to upload or import content directly from their Dropbox or Google Drive. This particular function saves you a lot of time.
The second most important difference is related to the platform's user-friendliness and Teachable is the winner when it comes to that, too. This platform enables you to select multiple lessons and change their settings or delete them at once. With Podia, you will have to do all those things one by one.
Finally, Teachable is more versatile and supports a wider range of content types, from text, videos, PDF, quizzes, and more. You can even add all these content forms in the same lesson. On the other hand, Podia is more limited. Each lesson can support one single type of content.
So, the winner is Teachable when it comes to its course builder's flexibility and ease of use.
Course Player
This is where the students spend their time to complete the courses and go through their online materials. So, the course's player design will greatly influence a student's overall experience. Both platforms have well-designed course players that look appealing.
In fact, their design is pretty similar since the navigation menu is located on the left of the screen, whereas the content is placed on the right. All the embedded comments are published right under the content of each lesson which encourages students to engage in conversations.
Unlike Teachable, Podia has a feature that enables users to go full-screen while hiding the window's navigation sidebar. It leads to a learning process that's free from distractions. Moreover, Podia features a cleaner design and has a fresher appearance.
Both Podia and Teachable are mobile-friendly but Teachable also comes with an iOS app that provides important features such as offline viewing, among others.
Site Builder
These two platforms I am reviewing today offer you the chance to create your own website to host your online school and courses. When it comes to their website building capabilities, Podia and Teachable have a lot in common.
As part of the subscription, regardless of the platform you choose to work with, you will receive free hosting and SSL. Their representatives will take care of issues linked to backups, security, and maintenance.
Another important perk that all users will get is a default, free subdomain but feel free to use a custom one instead if you want. The downside of these site builders is their lack of theme options. All that you receive is their default template but you can customize the site's pages.
But look at the bright side! At least, you can change the colors and fonts of text and various other elements, despite the fact that you have zero control over the header's style, buttons, and navigation menu.
In terms of text formatting, Teachable comes with a better text editor with numerous options available. At the same time, Podia features a higher number of pre-built sections that will come in handy for your testimonials, author bio page, FAQ, etc.
Integrations
Teachable can sync or integrate with various other tools like analytics, lead generation tools, and autoresponders. The platform's webhook management tool is very robust. Each activity that occurs on Teachable can be posted as a webhook as well.
By comparison, Podia only offers a limited number of integration options. It can sync with tools such as Drip, Zapier, MailChimp, AWeber, ConvertKit, and a couple of other alternatives. So, in regard to the integration capability, the winner is, once more, Teachable.
Membership
Podia has separate membership functionality, whereas Teachable requires you to use several different features at the same time to gain access to this functionality. With Teachable, you need to use the following:
Subscription pricing;
Course bundling.
Once you bundle several courses together and include them all on one sales page while also adding subscription pricing, you will achieve the right to sell your materials as memberships. Podia provides this particular functionality that works as a separate app.
With Podia, content creators can come up with different plans, each with its own pricing option. There's also the possibility to offer a free or demo plan where students can access only a few posts that are included in the membership site.
In the case of membership, Podia is definitely the winner due to the feature that allows you to create separate memberships.
Teachable vs Podia – Pros and Cons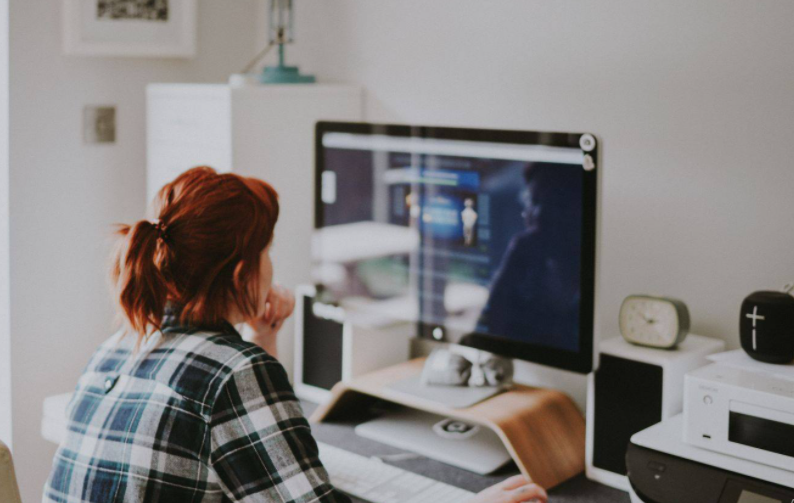 Teachable Pros
It comes with a free plan due to which you can test to see how the platform works and whether or not it suits your needs;
There's a beta section on the site full of course-exploring opportunities. With this functionality, the platform will soon transition to a complete digital course marketplace;
Its course completion certificates are important because those who complete a course will have strong evidence of that effort and studying process;
It allows you to develop an amazing learning experience that's highly interactive, engaging, and versatile;
Teachable allows you to customize the pages as you please and the interface is very easy to use;
All courses can be accessed from any device, from laptops to smartphones.
Teachable Cons
The transaction fees are a bit on the pricey side, especially when you compare them to the ones required by Podia;
There's a limited product availability because the platform doesn't allow users to sell memberships;
If you want to benefit from Teachable's customer support, you need to cover a monthly fee of $99 to gain access to their live chat support. If you're not willing to cover that cost, you will only be able to use the platform's emails and support tickets.
Podia Pros
Customer support is incredible due to its person-to-person approach. Every time you try to contact the company via their live chat window, a real person will answer;
There are no transaction fees and the pricing policy is easy to understand;
Users who have created multiple courses will be able to sell them as memberships;
Podia offers immediate payouts from selling your courses without a holding period;
If you opt for the annual plan, you will be able to move your already created content to Podia, from another online service.
Podia Cons
Students won't receive any certification upon course completion;
The customization options are pretty limited;
In terms of email marketing tools, Podia doesn't offer a lot of benefits;
Another important downside is Podia's lack of a course marketplace.
Teachable vs Podia – Pricing Plans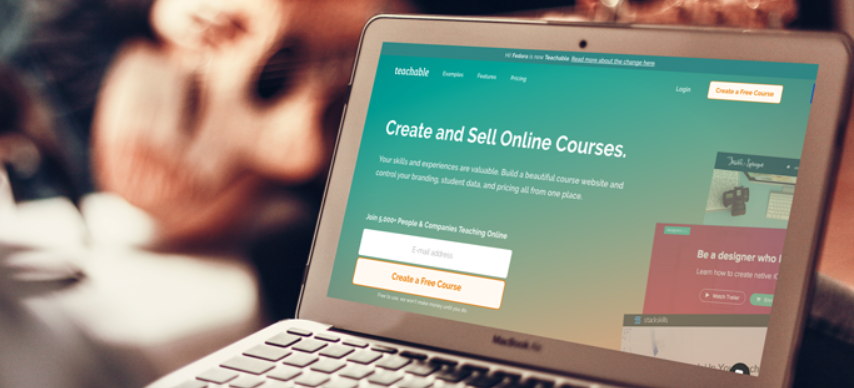 With Teachable, you can benefit from the platform's free plan but it's not entirely free because it charges you a transaction fee of 10%. The basic plan starts from $29 per month. Podia doesn't offer a free plan.
Teachable Pricing Plans
The Basic Plan – costs $29 per month and there's also a transaction fee of 5%;
Professional Plan – costs $79 per month and there's no transaction fee;
Business Plan – costs $399 per month with 0% transaction fee.
All the above pricing plans include unlimited access to courses, unlimited number of students per course, unlimited hosting, and unlimited video bandwidth.
Podia Pricing Plans
The Mover Plan – costs $39 per month without any other fees;
The Shaker Plan – costs $79 per month; no extra fees.
Both these plans provide unlimited products, emails sent, hosted files, customers, and sales.
So, if we're discussing prices, Podia wins due to its 0% transaction fee.
Teachable vs Podia – Main Alternatives
Here are some very good alternatives to both Podia and Teachable:
Ruzuku online course builder – this course creator is easy to use and you can opt for its monthly or annual payment options. It provides many amazing features that will benefit students. It offers a 14-day free trial and allows users to host teleconferences;
Thinkific course builder – with this platform, you can offer content for free if you want. Students will only have to pay once in the beginning to gain access to all the learning materials. There are four available pricing plans and the interface of the platform is intuitive;
Coursera platform – I don't even feel the need to explain what Coursera is because it is wildly popular. It brings many perks to the table: versatility, flexibility, a strong community, and it encourages self-discipline.
FAQs
Question: Do Platforms Like Podia and Teachable Provide Migration Services?
Answer: Teachable doesn't provide any migration services, whereas Podia offers this functionality but only with one of its higher plans. Being able to migrate from one platform to another is important, in my opinion.
Question: Can a Person Sell Her or His Digital Products via Podia or Teachable?
Answer: Being able to sell your digital products is allowed only on Podia because Teachable doesn't have that content delivery capability. Still, Teachable provides other types of good workarounds.
Question: How Podia and Teachable Integrate with Well-Known Autoresponders?
Answer: Teachable will only integrate with the popular MailChimp software, whereas Podia integrates with numerous other autoresponders such as ConvertKit, ActiveCampaign, and others.
Teachable vs Podia – Final Thoughts
In today's comparative review, I covered all the important features of both Teachable and Podia. Based on those features, I can honestly say that both online platforms have very important strengths and a couple of weaknesses, too.
By now, you must have figured it out: in my opinion, after my research and review, I definitely see Teachable as the overall winner. It works better when it comes to offering engagement tools and a great learning experience.