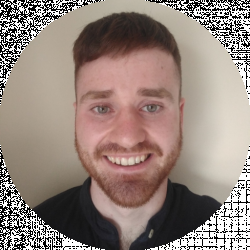 Latest posts by Eoin Cunningham
(see all)
Last Updated on May 29, 2020 by
What is better ClickFunnels vs Optimizepress? Our post will give you more information on the main differences so you can choose the best landing page software for your business needs.
Main Differences Between ClickFunnels vs Optimizepress
The main differences between ClickFunnels vs Optimizepress are:
ClickFunnels is a standalone tool, whereas Optimizepress is not, and requires WordPress to function
ClickFunnels requires you to make recurring payments to continue to avail of its services, whereas Optimizepress requires a once-off payment to download its software
ClickFunnels is a cloud app, whereas Optimizepress is a piece of downloadable software
ClickFunnels is great at building sales funnels, whereas Optimizepress is not
ClickFunnels is a tool that helps marketers and businesses build up their sales funnels.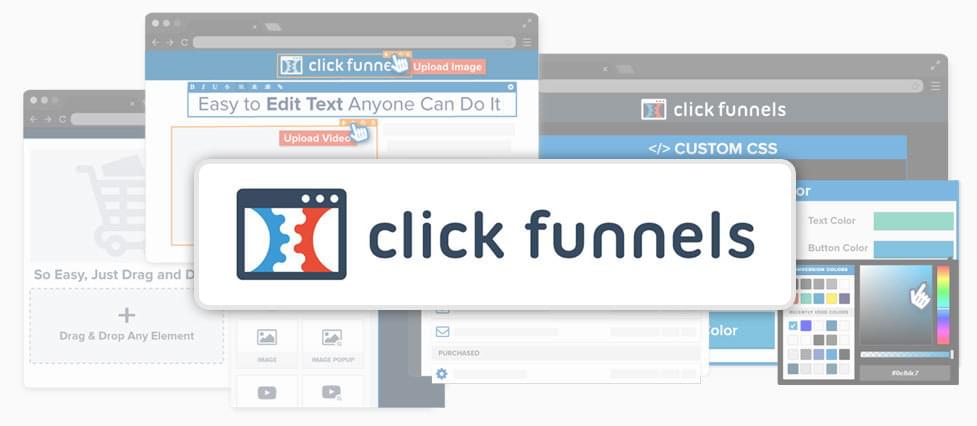 You can use its software to market, sell and deliver your products and services to interested leads using prebuilt funnel options. 
These funnels options are prebuilt because they have been made specific to a certain product, service or seller.  
So, regardless of whether you want to upsell, down-sell or anything in between, you can with ClickFunnels.  
Anyway, we now know that we can use ClickFunnels to create digital sales funnels, but what else can we use it for?  
Well, the answer is quite a lot.  
You can use it to create:  
Landing Pages 

 

Squeeze Pages 

 

Webinars 

 

Membership Sites

 
And, you'll get even more bang for your buck depending on the payment package you choose. For instance, with their Etison Suite Package, you'll have access to ClickFunnels affiliate features.  
You can use these features to create an affiliate program with Backpack. Affiliate marketing is a great way to increase conversions, as well as generate more leads.  
Also, you can change up your email marketing by switching over to Actionetiks.  
Overall, you're getting a platform that can pretty much do whatever you need it to.  
Optimizepress is an online "Drag and Drop" page builder which has been around for quite a while. You can use it to create the following page types:  
Landing Pages 

 

Sales Pages 

 

Membership Portals

 

Blogs 

 

Forms and Signups 

 

Sales Funnels 
It's available as a WordPress plugin and is suitable for both businesses and individuals.  
The main advantage of a tool such as this one is that enables you to create landing pages that have the potential to generate sales.  
Making Optimize Press digital marketers dream come true in the form of a WordPress plugin/theme.  
The tool offers several cool features, which we will provide a full breakdown of down below. But first, let's just quickly get an overview of what the tool has to offer.  
Quick Overview of the Online Tool 
Optimizepress's live editor makes building pages feel like a piece of cake. You can use it to:  
Construct pages from scratch by yourself

 

Edit over 60 built-in templates to create a personal interaction

 
Craft Professional and Clean Looking Pages
Along with the online editor, you'll also have access to a variety of elements to craft professional and clean looking pages for your website. Such elements include:  
Feature boxes 

 

Multimedia  

 

Testimonials 

 
Finally, the online business tool is also friendly to integrations. So, you'll be able to link it up to some email automation or analytics software, if you so wish. 
ClickFunnels
 Main Features
Click Funnel is extremely beginner-friendly. It doesn't even matter if you don't know the first thing about web design or digital marketing.  
It provides you with an intuitive blueprint that will aid you during the process of designing your first sales funnel.  
All sales funnels are not created equally. Some are better than others when it comes to performing certain functions.  
The main funnel options you need to be familiar with are:  
Event 

 

Sales Page  

 

Lead Generation 

 
You should be able to see all three of the above funnel types down the left sidebar of Click Funnel Interface.  
You'll also notice that you can specify your industry. Make sure that you take full advantage of this feature.  
As it will ensure you are presented with the most relevant funnels to you.  
If you've never created a sales funnel before, the ability to make funnels specific to your needs will save you a lot of heartaches.  
Marketers will have access to a host of complex and simplistic funnels, which can be integrated to complement each other.  
If you're clueless as to what I'm talking about, here's an example.  
An Example of how Funnels can be Integrated
With ClickFunnels, you can create what's known as a survey funnel. It's mainly used to ask leads what they're looking for and direct them somewhere based on their response. The premise is it will increase the likelihood of you obtaining a conversion. 
You see, you can use the survey funnel, to send leads into what's known as a Tripwire funnel. ClickFunnel's interface refers to it in full as a 2 Step Tripwire funnel.  
What the Tripwire funnel does, is essentially bait a lead into making a double purchase. Now, it does this by marketing a relatively cheap product to a lead and upselling them with a more higher-end product.  
The survey funnel will lure the prey, while the Tripwire funnel will set and spring the trap. 
Now, if you're to optimize your online business' digital sales funnels, you'll need to be aware of all these little tricks of the trade.  
Etison
 "Drag-N-Drop" Builder 
For those who adore the ability to customize and control, the notion of a drag and drop builder should make them very pleased indeed.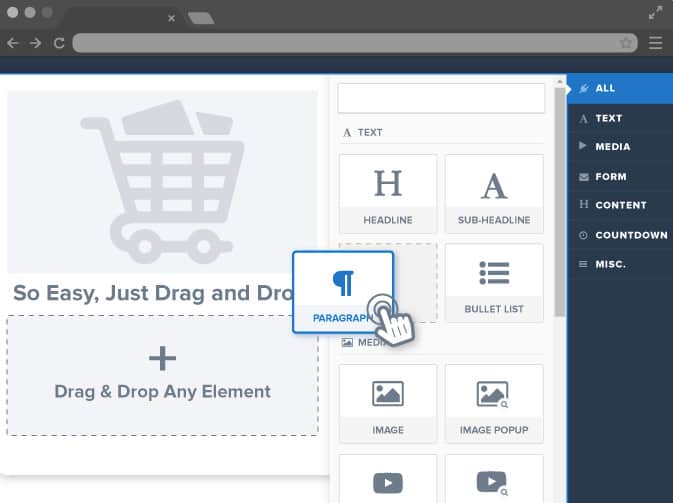 Quick Summary of how the builder works:  
Design and customize your page using a template or from scratch.

 
Customize the structure of your pages.

 
Introduce Elements to your pages. 

 
Customize

 using advanced tools. 

 
Set your pages to "Live". 

 
Mobile optimise all pages. 

 
ClickFunnels Drag and drop builder will enable you to shape and mold your site's pages exactly as you wish. Your site pages are aligned with:  
Which gives you the flexibility you need, to shape your site's pages the way that you see fit.  
Other options available to you within the builder include:  
Once you are done designing and editing your pages, you can quickly preview your work. If you're happy enough with what you see, then you can go ahead and save your work in the top right corner.  
Also, you can use the templates we've spoken about previous to this to help design your pages. Or create your pages from scratch, with both actions being super easy to execute.  
What's great about the editor, is that it's extremely easy to use. Most would agree that intuitive is the word that springs to mind when you're using the Etison builder.  
And anyone out there sweating that they're not Tech-savvy, need not be any longer. You see, you don't need to understand how to write code to effectively use this tool. So, you can stop fretting about HTML and CSS! 
You'll also have the ability to generate a fantastic range of pages including:  
Opt-in Pages

 

Sales Page

 

Order Form Pages 

 

Upsell Pages

 
One last thing, the builder ensures that everything is extremely compact and easy for you to find. So, you won't have to spend endless hours scrolling through guides and contacting support to figure out basic functions.  
Next, let's take a look at the page elements you'll have at your disposal.  
All page elements can be edited inline. And if you need to edit any of your element's properties, you can do so through the sidebar.  
Elements have been designed in a way that makes them extremely flexible and easy-to-use.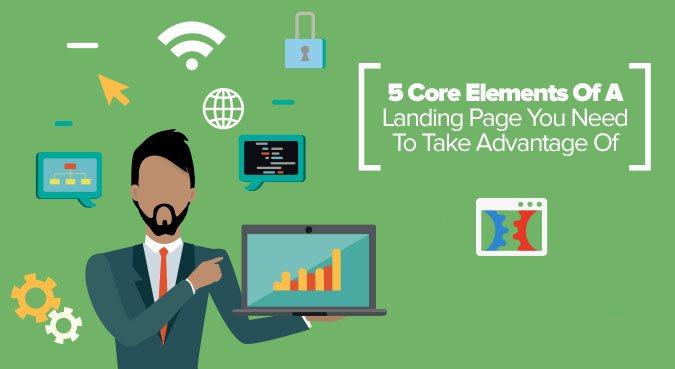 The following are a list of basic elements provided by ClickFunnels:  
Buttons 

 

Forms 

 

Headlines

 

Video 

 

Audio  

 

Image 

 

Text

 
Basic elements are visible on the front end of your sales funnel.  
The following are a list of advanced elements provided by ClickFunnels:  
Surveys 

 

Progress Bars 

 

Pricing Tables 

 

SMS Signup

 

FAQ Blocks 

Facebook Comments 
Countdown Timers 

 
Advanced elements are usually utilized as a method to grow contact lists. (For instance, your prompt potential leads to complete a survey upon entering your sales funnel. Once they've completed the survey, you send them a message telling them to enter their email address to view their results.) 
Advanced elements are often section specific too. With membership pages, you've access to membership elements. These elements have been optimized to benefit membership pages specifically.  
Nearly all element properties can be customized via the sidebar. Here a few customizable element properties:  
Margins

 

Fonts

 

Background Colour 

 
Sometimes with sites that offer templates and a drag and drop builder, the problem of sites and pages looking similar can crop up. Naturally, you want your site and all its pages to feel personal and unique to your brand. So, that's why it's great that you've so much customization with Clickfunnels.  
With so many elements and customizable element properties, it's impossible for any site or page you create using Clickfunnels, not to take on a life of its own. Which, is awesome.  
Optimizepress
 Main Features 
Here are some of the top features offered by this online tool.  
This feature is great because it allows you to make changes to your site in real-time. Now, some people may not fully understand what that means, but don't worry because it's quite a simple concept to grasp.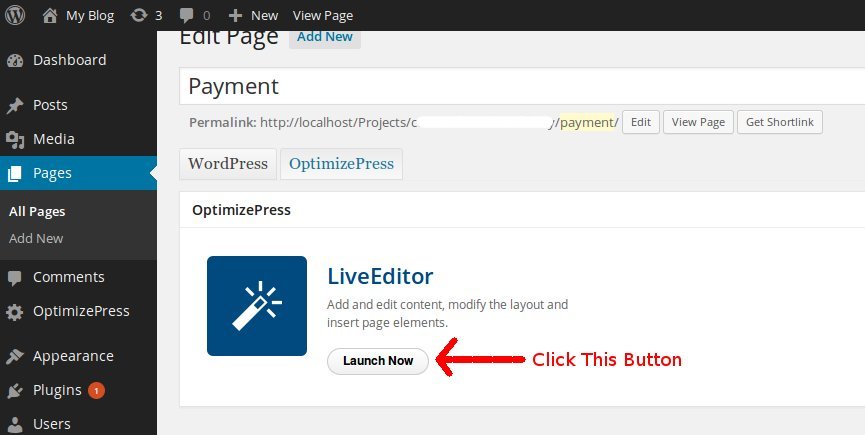 You see, real-time simply means that whatever changes you make, will become effective immediately. Which means, you won't have to keep previewing your site, or refreshing the page.  
And, due to the fact Optimizepress offers a drag and drop feature, you'll be able to position all of your page's elements, wherever you want.   
With the Live Editor, you'll also be able to change the following aspects of your pages:  
With Optimizepress, you'll have access to over 60 fully customizable templates, which you can use to create pages on your site. All of the aforementioned templates come built-in to the product's software. And, you'll also have access to over 300 more templates through their Club and Marketplace. 
Their templates look clean and professional, and according to their site, have been "optimized for conversions".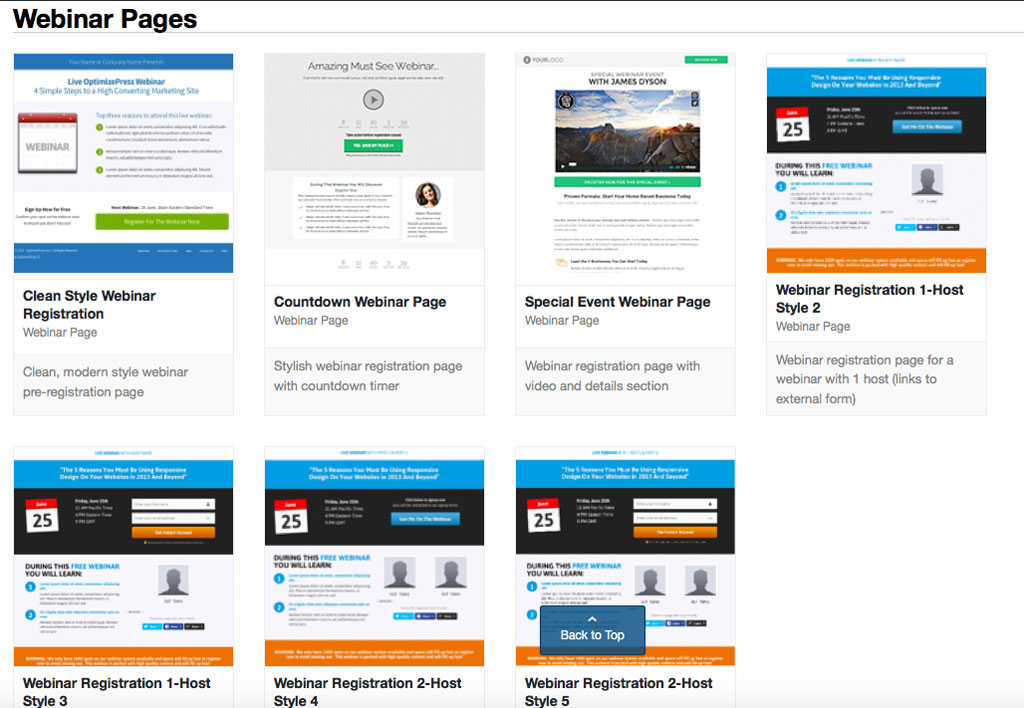 Also, the templates come with specific design recommendations. For instance, some page templates are recommended for people looking to give away a free e-book. Others are recommended to people looking to include opt-in forms to help increase their contact lists.  
Other cool template features include: 
Quick and Easy-to-Use Lead Generation Tools (2 Step Opt-in forms, Opt-in boxes, etc.)

 

A/B Split Testing (Publisher and Pro Packages)

 

Conversion Related Data to allow for Site Optimisation 

 

Mobile Optimised Page Templates

 

A Diverse Range of Tools to make your Site Stand Out (Social Media Buttons, Tables, etc.)

 
No matter what your marketing goals are, Optimizepress is sure to have a template for you.  
Elements are key to creating online pages, and with Optimizepress, you'll have access to over 40 of them. All of which, can be customized to fit your specific needs.  
Here a few quick examples of elements you'll have to choose from:  
Arrows 

 

Feature Boxes

 

Audio Player 

 

Bullet Block 

 

Images 

 
A Fully Responsive Design 
Obviously, with any digital product, which aids in the site creation process, you'd expect them to have extremely fast response times. 
 And again, as you would expect, Optimizepress certainly does. Having software that works across multiple devices (Optimizepress does), in a plethora of different scenarios (again, it does), is a must in today's digital economy. Mainly because there are so many products out there now, that if you're not on top of things, you'll be left behind.   
For instance, 50% of all web traffic is now mobile. Meaning, all your sites have to be optimized for mobile. If not, you're going to have a high bounce rate because your site will take too long to load. Which means leads will go elsewhere in search of what they want. Also, your site would just look generally crappy. 
Our next, and final, feature we'll be discussing is the page builder.  
The fact that this is an online page builder, makes this tool the most important aspect of the entire product. So, it's fair to say, we've certainly saved the best for last.  
Upon entering the page builder, you will be prompted to create and name your page.  
To do this, you will be presented with three pre-sets:  
Blank Page 

 

Content Template 

 

Saved 

Pre-set

 

 
Naturally, whichever one you choose, is entirely up to you.  
Another bonus of this page builder is that it allows you to create membership sites. This is rather unusual, mainly because you would typically have to download a plugin to get this function.  
Anyway, it's certainly not the best tool, when it comes to creating a membership portal or membership site. But it's got a decent level of functionality, and can perform reasonably well.  
Here are some cool features you'll have at your disposal when creating membership sites with Optimizepress:  
Drip Content 

 

Membership Plans 

 

Contact Members via Email 

 

Log in Forms 

 

Module Listings

 
We used Trustpilot.com to review ClickFunnels. For the sake of continuity, as well as being unbiased, you'll find that customer reviews regarding ClickFunnels and Optimizepress have been structured a certain way. That is:  
But there isn't anything bad or ugly about ClickFunnels. The word excellent is by far the aptest way to describe their platform.  
Our first review comes from Tad. He gives a brief backstory about how he came to be acquainted with ClickFunnels, before expressing his delight at having been. Tad was blown away with how much control and power he had at his disposal using ClickFunnels.
He goes on to explain how helpful the people behind the platform are. And, as an entrepreneur in a similar line of work, he appreciates their ethical approach. Tad describes having come across ClickFunnels as if he has "found my unicorn". Which, translates to the platform is fantastic! 
Our so-called "Bad" review comes from Philip. His review was short and sweet, but he felt that the ClickFunnels team knows how to add value to their platform. Philip finishes his review by declaring that no customer can genuinely argue ClickFunnels did not play their part in the process. As you'll see in our next review.  
The final review will come from Jackie. Jackie was not at all happy with ClickFunnels. Jackie felt that they were "a bad company" and "robbed" him/her "of money" (Their profile picture shows both a man and woman together. The fact Jackie is a unisex name, makes it difficult to differentiate between who left the review. Hence, why we said "him/her").
Anyway, ClickFunnels replied to the review (as they do all negative reviews), and offered their sympathies and explained their ethos. They finished their reply by encouraging Jackie to make contact using the email [email protected], should they encounter any more issues. Also, they wished Jackie all the best in the future, which we felt was a nice touch and proves that they are a classy company.  
Honestly, there's nothing bad you can say about ClickFunnels. They offer an awesome platform full of stuff that works. And, if you're unhappy in any way, shape, or form, their support staff will do their utmost to remedy the situation. They are well deserving of their 88% five-star ratings on Trustpilot from the 136 that have been left at our time of writing.  
We used g2.com, to find non-biased Optimizepress reviews.  
Our most positive review comes from Rebecca.  
She was a big fan of its:  
Pricing 

 

Easy to Use Interface 

 

Functionality

 

Usability Across Multiple Sites

 
But she was a bit bummed out by their pricing structure. She would have preferred monthly subscription options, as opposed to the annual subscriptions that they offer. 
For any small businesses out there, you'll be pleased to hear that Rebecca feels this plugin is a great match for you. You will be able to use the site to create:  
Landing Pages 

 

Modules 

 

Onsite Notices 

 
Our next review, from Pavel, is not so positive. Nonetheless, there are still some positives mixed in. 
For instance, he enjoyed the following aspects of Optimizepress:  
Landing Page Creator

 

Efficient Loading Speeds

 

The Visual Editor 

 
But he was not best pleased by its:  
Outdated Paid Templates

 

Lack of Simplicity 

 

Time Consuming Nature (it takes a while to understand how to do stuff)

 
He goes on to recommend that people try Optimizepress out if they want because it does have some good features.  
Pavel also mentions that he found the tool great when it came to membership sites due to its "powerful features". But he went on to stress that it takes a great deal of time to become accustomed to Optimize Press.  
During that phase of acclimatization, he found himself heavily reliant on Optimizepress's documentation (their support team and guides).  
Finally, we've come to the end of the reviews. And, as you can tell, this is going to be by far the most negative of our three reviews.  
It comes from Kimberly, who felt that the plugin is "Old and Clunky". 
The greatest compliment she could give the plugin was that it was a top performer in the past. But time has left it trailing in the dust, with other platforms now racing to the fore.  
Other flaws she found with the plugin were as follows:  
Clunky 

 

Difficult to Use 

 

Not Integration Friendly

 
Kimberly does not recommend Optimizepress and says that people should look for something more modern.  
In the past, her company used it to create membership sites. But they have since decided that they will look elsewhere for a similar tool.    
More In-Depth Optimizepress Review
Why not check out our in-depth Optimizepress review.
ClickFunnels
 vs 
Optimizepress
– Pros and Cons
What's Good about 
ClickFunnels
? (Pros)
Vast Selection of Pages for your Funnels (Optin, Upsell, etc.)

 

Responsive Support Staff (Available 24/7)

 

Ability to Export all your Site's and Contacts HTML 

 

New Templates and Software Updates come Free of Charge

 

Sales Funnels Flow

 

The Platform Offers Everything You Need 

 
What's Good about 
Optimizepress
? (Pros)
You can use the plugin to create membership sites and portals. Which saves you money, because you won't have to go out and buy a plugin for that specific purpose

 

Although some may disagree, we feel that the price is of good value

 

Lots of great templates built into the plugin and more can be purchased through its Club and Marketplace (300+)

 

The plugin can be integrated with other software

 

Awesome features for creating sites and pages 

 
What's Bad about 
ClickFunnels
 (Cons)
Pricing is not Great

 

Limited Customisation Support 

 

Standard Plan Offers Limited Funnels 

and

 Visitors

 
What's Bad about 
Optimizepress
? (Cons)
It's outdated 

 

Slows down your device significantly 

 

Slow Support 

 

May upset other plugins (Proprietary Save Format)

 

Slow Connections when creating Funnels

 

Unsuited to Upselling 

 
Frequently Asked Questions Regarding 
ClickFunnels
What is similar to ClickFunnels?
Ontraport, Instapages, and Leadpages are all similar to ClickFunnels. And, arguably better for creating and marketing funnel.
Is ClickFunnels legit?
Yes, it is a legitimate business.
Is ClickFunnels worth the money?
That depends on how advanced you are as a marketer. If you don't know much about marketing automation software, then yes, it's worth the money due to its ease-of-use. But if you know what you're doing, there are less expensive options out there that will get you similar results.
Is ClickFunnels Easy to Use?
For the most part, yes. You don't need to know all that much to use the platform, but a little bit of knowledge is advisable.
What does ClickFunnels offer?
It offers you the ability to market, sell and deliver products online using a step by step process designed to convert.
Frequently Asked Questions Regarding Optimizepress 
Is Optimizepress a theme or a plugin?
It's available in both theme and plugin format. The only real difference, aside from the navigation and whatnot, is the blog system in the theme.  
How do I create a membership site with Optimizepress?
You simply choose one of their templates or create your own using the Page Editor and Live Editor. Next, you use the elements they offer above to put your site together.  
How much does Optimizepress cost?
It depends on the plan you choose, and they offer three plans, so you have three different prices to choose from:  
•Core – $97
•Publisher – $197   
•Pro – $297  
Is Optimizepress any good?
It is good, but there are better alternatives out there.  
What are the best Optimizepress alternatives?
Probably something like Elementor would be a safe bet. Another option would be Thrive Theme.  
If you've got a much more specific question that needs answering, then click HERE. This will take you to Optimizepress's documentation/support section.  
ClickFunnels vs Optimizepress – Everything You Need to Know  
Features  
Verdict: It depends on what you're after.  
Both platforms offer similar core features. Of course, each has its unique perks. 
But if you're trying to distinguish between them, you need to establish what you're more interested in.  
For instance, they both offer you the ability to create pages, sites, and funnels.  
If you're solely looking for software to create sites and pages, then Optimizepress is far more economical and you should use it.  
But if you're looking to build sales funnels, you should use ClickFunnels. They are superior to Optimizepress in this aspect of their platform.  
Mainly because it offers:  
An Autoresponder  
In-built Shopping Cart  
Free Hosting (on the platform) 
One-click down and up-selling  
Affiliate Marketing Software  
Pricing  
Verdict: Optimizepress is better. 
Optimizepress is not a cloud app. So, that means you only download it once. 
You can do so for the reasonable price of $97.  
You won't find ClickFunnels monthly subscription fees, to be any way near as competitive.  
Ease of Use  
Verdict: ClickFunnels is easier to use than Optimizepress.  
It's a newer site and has made its platform beginner-oriented through a simplistic user interface.  
Whereas Optimizepress has been around a long time. (In fact, it was one of the first-ever site-building tools on the market.)  
Time has meant that Optimizepress has become slow and outdated, with tools such as ClickFunnels and LeadPages now far easier to use. Not to mention, a lot faster.  
ClickFunnels also offers you in-built sales funnel templates, which have been optimised to generate leads. 
With Optimizepress, you have don't have access to such luxuries.  
Support  
Verdict: ClickFunnels offers better support.  
The ClickFunnels support staff operate on a 24/7 basis and respond within a few hours. In contrast, Optimizepress takes much longer to reply.  
One online review wrote that due to their slow response times, he simply couldn't fix issues he encountered with their software fast enough.  
The reviewer claimed it was beginning to affect his ability to meet deadlines, which for obvious reasons was a disaster.  
Thus, he stopped using Optimizepress.  
Integrations  
Verdict: Draw – both platforms offer a tonne of integration possibilities.  
Both platforms offer integration possibilities with the links of MailChimp and Sendlane.  
Languages  
Verdict: Both Offer English 
Both platforms, at our time of writing this review, are solely offered in English.  
Final Verdict  
In short, if you're looking for something to create landing pages and sites, you should use Optimizepress.  
If you're looking to create sales funnels, you should use ClickFunnels.  
As an overall platform though, you get more functionality with ClickFunnels than Optimizepress.  
And despite the fact it's more expensive, ClickFunnels is the platform we'd choose if we had to pick between the two.   
Here are some other related articles you may be interested in: