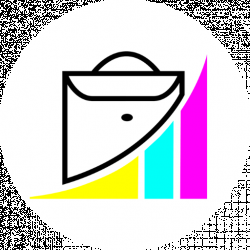 Latest posts by Marketing Satchel Team
(see all)
Last Updated on September 5, 2022 by
In this Ahrefs Review, we will discuss what Ahrefs is, discuss some pros and cons, and find out how it all relates to search traffic.
Successfully running and managing a website incorporates the utilization of many different tools and metrics markers which help to increase your site's credibility and trust within various search engines. The compilation of all these various site elements for the marketing and visibility advantage of your website is known as SEO which is an acronym for search engine optimization. There are several different platforms and solutions available which can assist you in the overall process of optimizing your website to begin ranking higher within the search results of popular engines such as Google and Yahoo. This is very important because if you plan on generating consistent traffic for your content, business, or anything else that your website may be focused on, you'll need to use SEO to your advantage.
There are several different elements which make up search engine optimization all of which must be carefully tended to in order to make sure that you receive optimal results from your efforts. These elements include things like backlinks, keywords, page layout, and much more, if you have no previous experience integrating search engine optimization metrics into your website, the best way to improve it's ranking is by utilizing a platform that puts all of the tools you need in one place.
Since SEO is so critical to consumers and visitors interacting with products and webpages, there are a lot of different SEO focused platforms and solutions available which claim to offer advanced features that will allow you to take total control of your website's ranking and overall quality score. All of them offer different features and capabilities which will allow you to customize your website's layout and overall design to fit the specific theme or niche of your brand.
One of the leading and most commonly used SEO solutions out on the market today is Ahrefs. Ahrefs is a comprehensive SEO solution that offers a variety of different useful tools that can help you increase the ranking of your website in addition to optimizing it for more visitors and interaction in general. Whether you're an experienced internet marketer or someone who simply wants to improve their search engine ranking for their blog, this platform has all of the core features you need to do just that.
If you've been looking for a comprehensive SEO solution for quite some time now but still haven't been able to find the right solution, you've come to the right place. In this guide, we're going to cover all of the various features and benefits you'll gain access to when using this platform for all of your SEO needs.
To begin, let's take a look at exactly what Ahrefs is and how you can use it to your advantage when it comes to enhancing your on-site SEO configuration and strategy.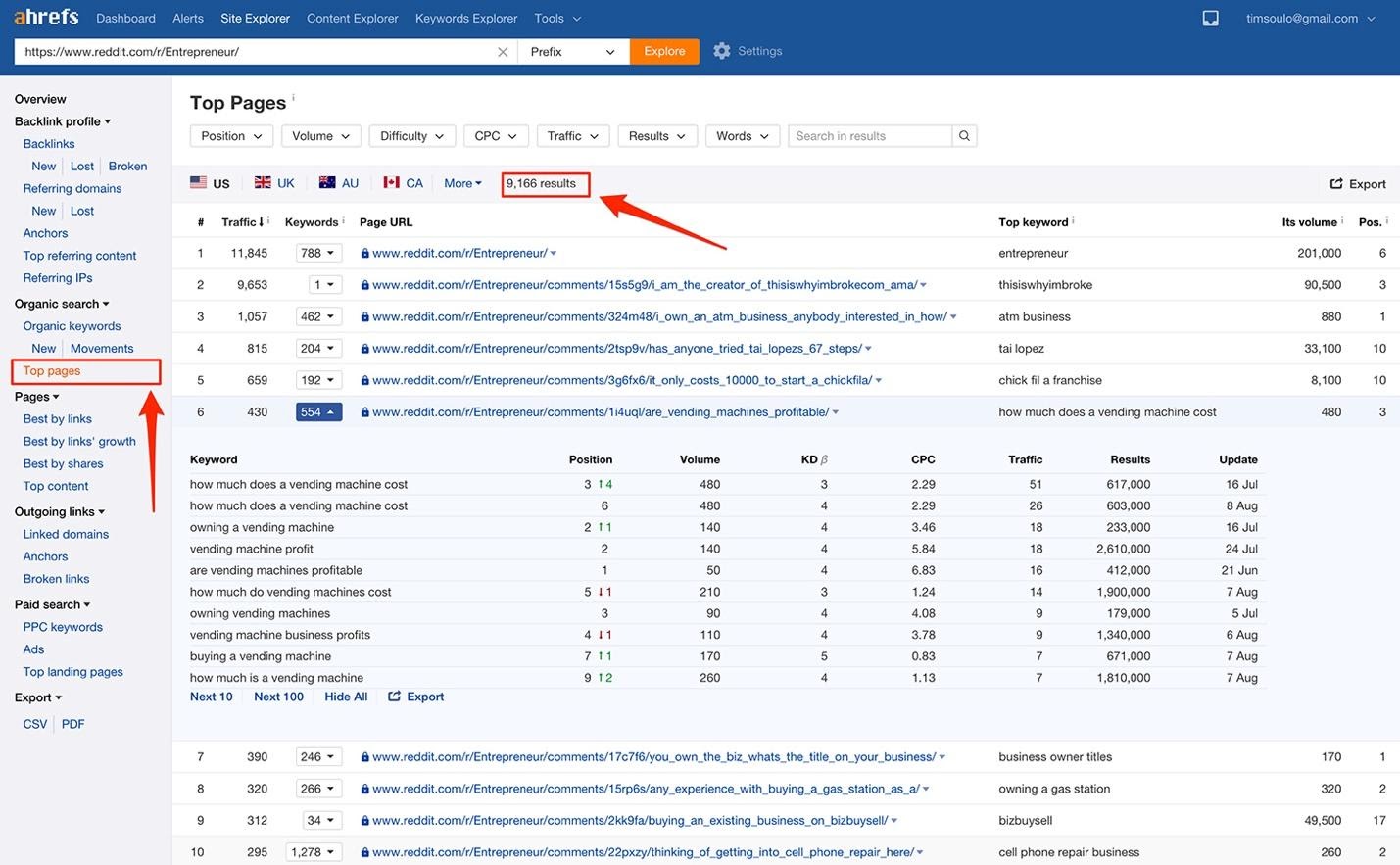 What is Ahrefs?
Ahrefs is an all-in-one SEO tool that provides an array of different features and capabilities that you can use to improve the organic search response of your websites within search engines like google, bing, and yahoo just to name a few. SEO in itself is a very comprehensive and task intensive activity to engage in, without accurate metrics and statistics, you won't be able to see the results that you need or expect in terms of the rate that visitors interact and engage with your website organically. By using a platform like this, you will be able to significantly increase the amount of natural traffic flow and participation from people who visit your website.
There are a lot of different ways that you can implement a successful SEO strategy by using the data gathered and compounded from a tool like Ahrefs. Implementing new keywords by way of the integrated keyword research tool in addition to gaining access to the over 12 billion backlinks stored into the website's database. When it comes to performing serious SEO with this platform, the possibilities are endless.
You will be able to take advantage of a variety of different SEO-exclusive tools and capabilities that will help you accelerate the rate at which you obtain organic traffic flow. Now that we've gone over exactly what this platform is, it's time to take a look at who this SEO solution was designed for and who will benefit the most from using it.
Who Is Ahrefs For?
This platform is primarily for those individuals who have some level of experience in the SEO field. The platform is very comprehensive in terms of its SEO tracking, monitoring, and analytical features, the platform has quite a complex user interface which requires some level of existing technical experience in order to maximize the full potential that you can gain from using this platform. It also comes with a lot of advanced integrated features such as domain name comparisons and website crawling.
This platform is also packing a lot of innovative capabilities such as the keyword explorer tool that allows you to scowler through various existing keywords that have converted highly and have been proven to drive organic traffic to websites in various categories in niches. If you own a website and want access to in-depth information regarding how well your site is performing in terms of regular visitors and engagement, this platform provides all of the key analytics and statistics you need to know in order to achieve your marketing goals.
Now that we've gone over exactly who this SEO tool is for, it's time for us to take a look at all of the various pricing plans and options that you'll have to choose from when signing up to use this solution.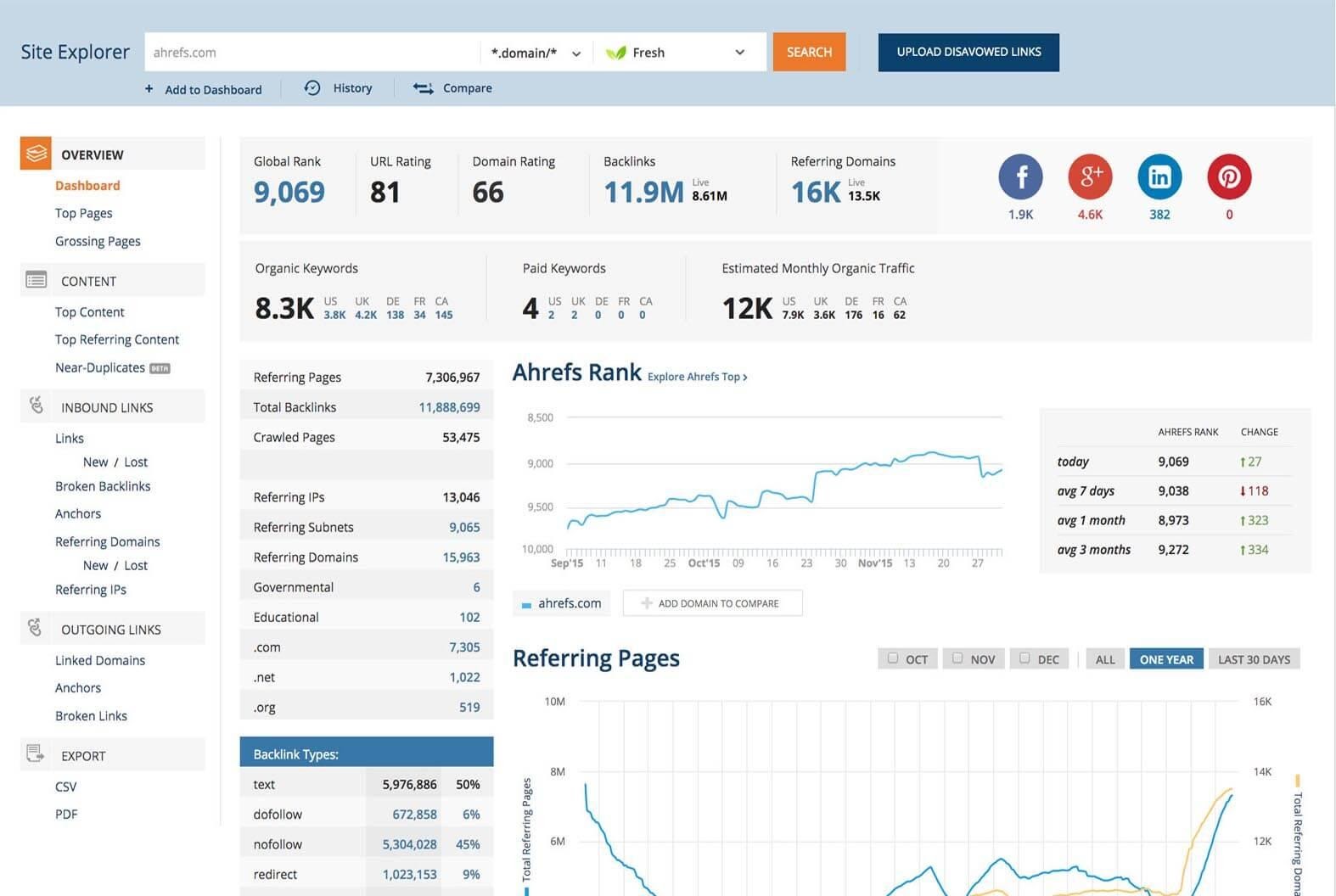 Pricing Plans & Options: Ahrefs
Like with all premium web development and search engine optimization tools, Ahrefs gives you the ability to select from multiple different plan options and pricing tiers so that you can access the features which are most important to achieve your desired marketing goals. All of these various plans and pricing options come with different levels of access to the integrated features that the platform comes with.
To make sure you're choosing the right plan for your specific needs, you need to become educated about what all of them offer so that you can make the final decision about which plan will help you advance your SEO configurations to the T.
In the following section, we're going to list all of the various pricing options and plans that you will have to choose from when using this platform for all of your search engine optimization needs. Make sure you read this entire section in full so that you will be able to make an educated decision about which plan meets your needs exactly.
Pricing Options & Plans
Lite- $99/mo.
1 User
5 Projects
500 tracked keywords
Weekly updates
10,000-page crawl limit per month
3-month Data retention
25 Domains per day
100 URLs
10,000 rows per report
3 million rows per month
Standard- $179/mo.
1 User
10 Projects
1,500 tracked keywords
5-day updates
500,000-page crawl limit per month
3-month data retention
Live index
Recent index
Historical index
100 Domains per day
500 URLs
30,000 rows per report
6 million rows per month
Advanced- $399/mo.
3 Users
25 Projects
5,000 tracked keywords
Updates every 3 days
Mobile ranking
Unlimited locations per website
25 Projects
1.25-million-page crawl limit per month
6-month data retention
JavaScript Rendering
Agency- $999/mo.
5 Users
100 Projects
10,000 tracked keywords
Updates every 3 days
Mobile ranking
Unlimited locations per website
100 Projects
2.5-million-page crawl limit per month
12-month data retention
JavaScript Rendering
Live Index
Recent index
Historical index
1,000 domains per day
5,000 URLs per day
100,000 rows per report
25 million rows per month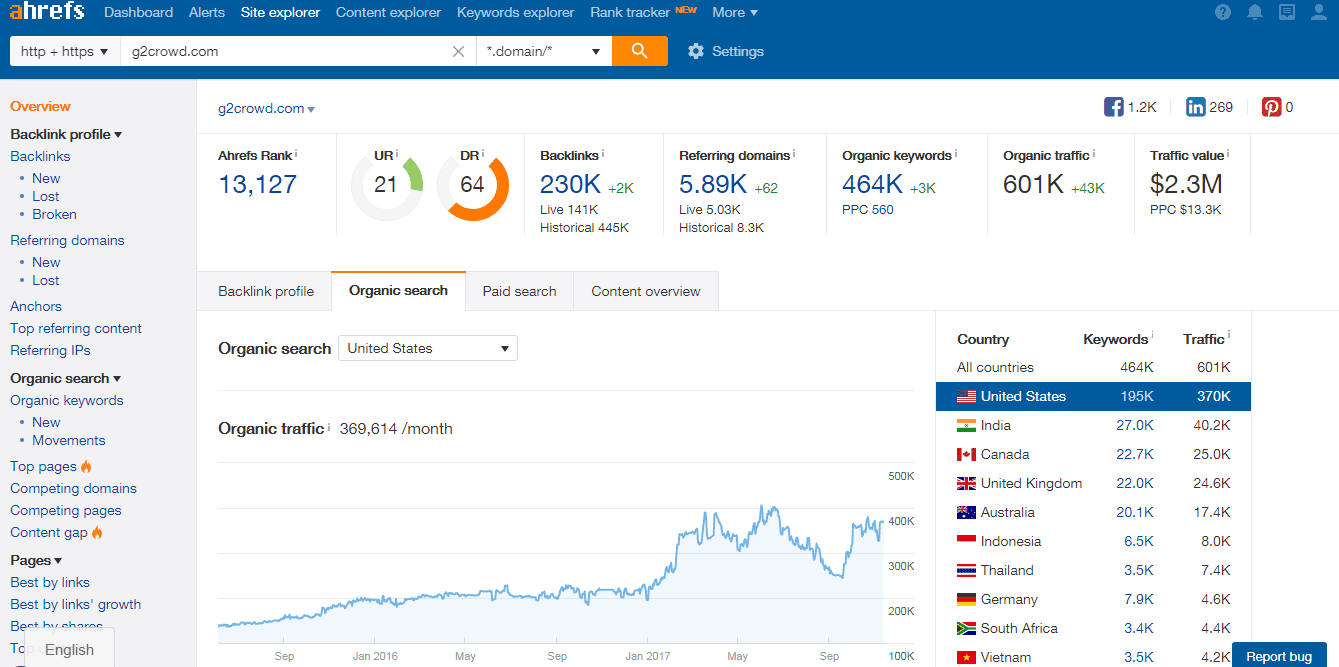 All of these various plans and pricing tiers are designed to accommodate the needs of virtually any website owner regardless of how large the site is or what your desires are in terms of advancing its search engine ranking and overall optimization. Before you sign-up for any of these plans, you need to make sure that it will support the scale and requirements of your website so that you can receive optimal results from your marketing efforts and any site adjustments that you might make on the back-end to improve how your website ranks in search engines naturally.
All of these plans give you access to the various features and capabilities offered by the platform at varying levels. You need to assess your target goals and aspirations as they relate to how you plan on using SEO to your advantage and what areas of your website you're interested in tuning up to make sure you bring in as many organic visitors as possible.
Now that we've gone over all of the different pricing options and plans you will have to choose from when signing up for this platform, it's time to take an in-depth look at all of the pros and cons that you should expect.
Pros & Cons: Ahrefs
Regardless of how trusted or reputable a particular platform, service, or solution is, there will always be things that people can point to as needing improvement. The same goes for Ahrefs, while the existing platform provides a very thorough and intuitive user interface for individuals looking to increase their SEO ranking, it also comes with its own drawbacks and downsides that may turn some people away from using this SEO tool at all.
In the following section, we're going to take an in-depth look at all of the pros and cons of this platform so you can decide on whether or not it's right for you.
Pros
Offers intuitive capabilities that cover all of the most important factors related to SEO
Built-in backlink analysis function that makes it easy for you to monitor the quality of backlinks being added or ones that are currently on your website
Extensive keyword research capabilities
Rank tracking metrics and statistics so you always know how you're site is performing
Complete SEO audits help you optimize your overall site configuration
Content explorer feature
Cons
Can be very expensive for large businesses who require more power and data volume
Can be quite complex and tricky for the novice to get the hang of
Now that we've listed some of the top pros and cons about this platform, it's time for us to delve deeper into the core features that you should expect to gain access to when utilizing this platform.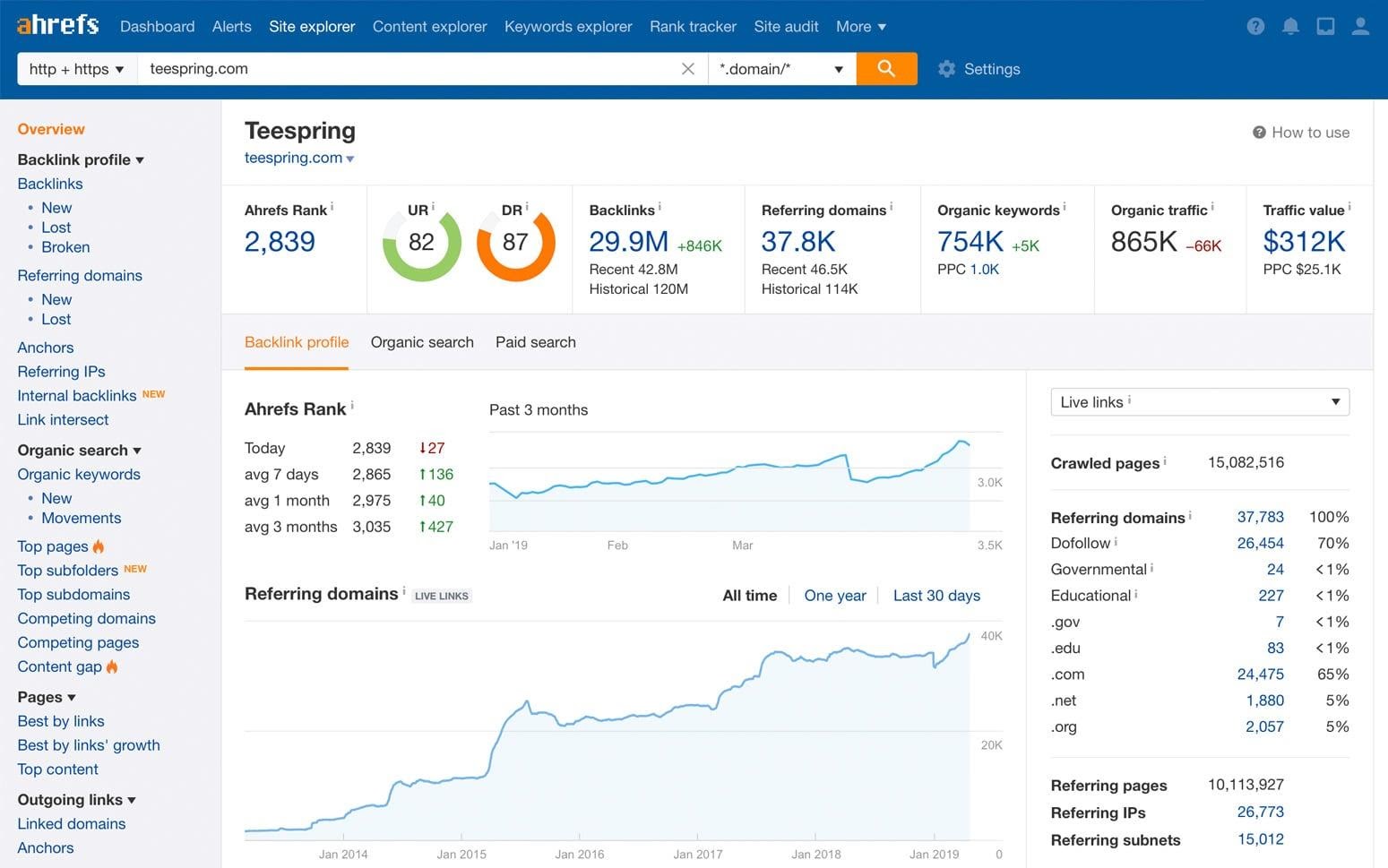 Core Features: Ahrefs
Ahrefs is packed with a lot of unique capabilities and powerful tools that will help you improve the ranking of your website with ease and efficiency. All of the various features that come as a part of this SEO tool are very robust and distinct as it relates to the particular issue that they were designed to solve. It doesn't matter if you only plan to use Ahrefs as a way to increase minimal blog visits or for your business, you will need to possess an innate understanding of what these various features can do and how you should use them to your advantage.
Below, we're going to list in detail the core features that come as a part of this SEO package. Make sure you read this section in full so that you will be able to confidently decide on whether or not this is the right SEO solution for your particular needs.
Content Research
Keyword targeting operates on the type of content that is prominently displayed on your website. It's not often that you will find a platform that gives you the ability to perform research on exactly what type of content your website should be ranking for in order to help you increase the all-around search ranking and performance of your website in general.
With this unique feature, you will be able to see exactly what kind of content you should be creating in order to allow your website to rank within search engines organically. You can utilize this feature in combination with all of the other capabilities offered by this program to not only optimize your website's SEO configuration but also it's the content direction and overall presentation.
Uniformed content is the best way to establish trust and authority within the pages of search engines so by focusing on content as a key part of your strategy, you will be able to yield results very quickly.
Website Audits
Over time, certain backlinks or keywords may begin to lose their effectiveness in terms of how they rank in the algorithm of popular search engines. When this happens and you fail to adjust your website settings, you could become subject to significant decreases in traffic and ranking all due to simply not paying attention and keeping your website updated. With the website audit feature offered by this SEO suite, you will be able to perform comprehensive audits of your website to diagnose and identify any potential issues or errors that exist. These errors can include things like leaving outdated or broken backlinks on your website, using keywords that no longer have a large search volume, and a variety of other potential issues.
This platform will identify all of these problems and present them to you so that you will be able to fix them and kickstart your website's organic traffic flow back into motion. This feature will also help you improve the ranking of your website within search engines without having to perform too much manual work trying to find out what areas of your site are impacting its growth potential.
Link Building Tools
Gaining high-quality backlinks for your website is an integral part of the entire SEO process that can either accelerate or hinder your efforts. Even if you have experience optimizing websites for search engines, it can still be difficult trying to find the right link building method to obtain verified and trusted sites to add to your backend. Backlinks are essentially footrails leading from one site into yours or vice versa which validate the trust authority of the domain.
Google views backlinks as a very important metric in their algorithm when it comes to measuring how websites are displayed for any given search query, because of this, you will want to ensure that you only utilize premium backlinks that have been thoroughly vetted and hole some sort of credibility in terms of how they rank on search engines.
This platform has a lot of built-in tools and capabilities which will allow you to optimize the way that you build backlinks for your website to help increase the overall amount of visitors and organic traffic that you receive. This is one of the most powerful features offered by this platform and can really help you accelerate your search engine optimization efforts with ease.
Keyword Research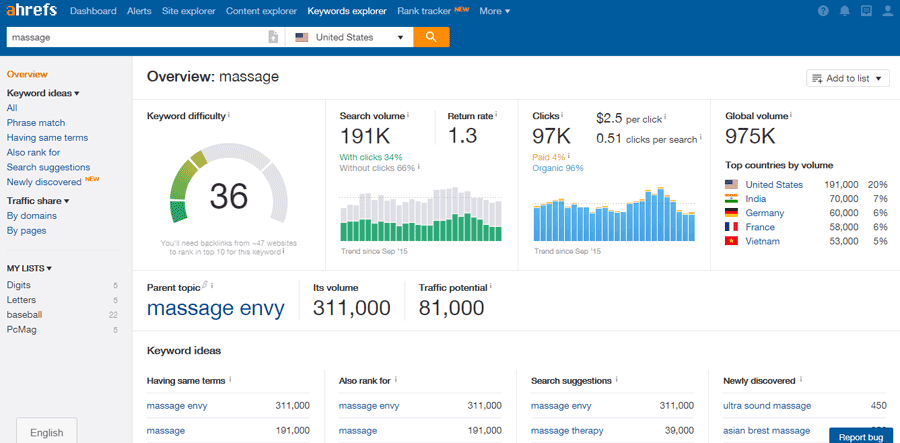 Another really important ranking metric and factor that is used by search engines to determine when and where your site should appear is the use of keywords. Implementing high-quality high-ranking keywords into your website's content and overall design theme is the best and most efficient way to increase the amount of overall engagement and traffic that your website receives. In order to incorporate these keywords, you'll need to perform research to find out which ones have the highest search volume and overall interaction rate.
This SEO tool has a built-in keyword research tool that makes it easy for you to perform comprehensive research about all of the keywords that your website should be ranking for according to its general theme and subject matter. This will speed up the amount of time that it takes you to optimize your site perfect by allowing you to access vital keyword information from within the dashboard.
You can use this feature to find new keywords suggestions in addition to gaining the real statistics and data about any keywords which may already be in use on your website.
Rank Tracking
Once you've implemented all of the keywords, backlinks, and other variables important to SEO on your website, it's time to see how they are converting into real results. The way to check and make sure that your SEO efforts are paying off is by using a rank tracker, Ahrefs has integrated rank tracking capabilities which makes it easy for you to stay on top of how your website is performing over time in terms of any improvements it has made related to the position it held when someone enters a search query.
You can use this information to adjust your SEO approach so that you're always one step ahead of the curve in terms of any factors or variables which may be impacting the overall SEO score of your website.
Competitor Research
All of the work that you put into making sure your website has been optimized to meet the SEO configuration that you deem perfect means nothing if you're not consistently monitoring how your competitors' websites are performing when compared against yours. This SEO suite has a built-in competitor research feature that makes it easy for you to compare the results that you're gaining from your SEO efforts to the results being experienced by your competitors in the same niche or industry.
You can then use this information to adjust and re-configure your website's SEO formatting to beat out the position and performance ranking of sites that are neck and neck with yours.
All of these features will allow you to advance the progress and position of your website's ranking performance so that you can increase the amount of organic engagement and interaction that you receive on a daily basis. if you're an experienced SEO expert or a beginner who is looking to make some serious adjustments, Ahrefs has all of the tools and capabilities you could imagine wrapped into one convenient package for you to take advantage of.
Now that we've gone over all of the core features you can expect from this SEO platform, it's time to take a look at some alternative recommendations if these don't seem to meet the needs or objectives that you have in mind.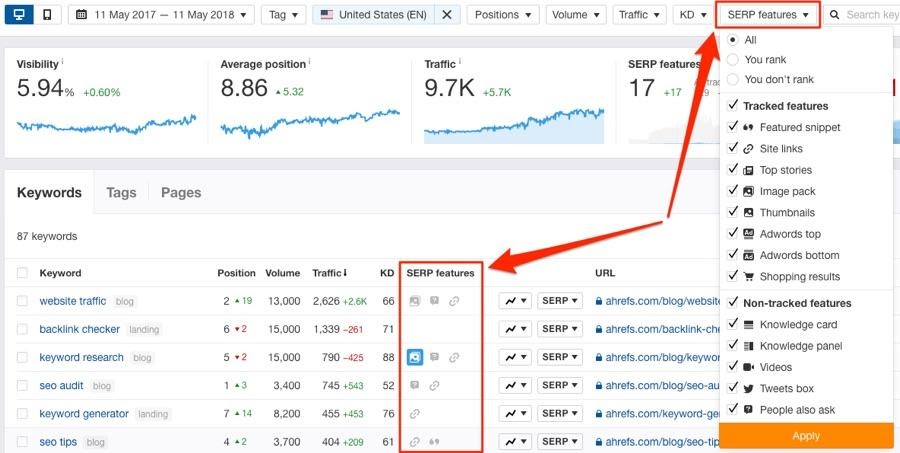 Alternative Recommendations
If all of the core features and capabilities that we've listed above don't sound like they would be of benefit to your SEO optimization needs, the good news is that there are plenty of other alternatives to Ahrefs that you can use to further the organic engagement of your website using simple search engine optimization tactics and tools. In the following section, we're going to list some of our top recommendations for alternatives to this platform so that you can get the most out of your efforts.
#1 SEMRush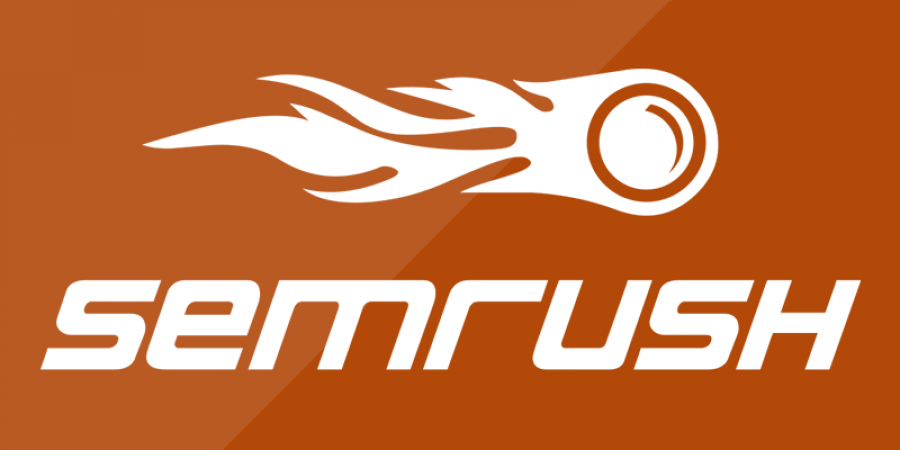 SEMRush is a powerful keyword research and backlink analysis tool that allows you to always stay on the cutting-edge of what kind of SEO optimization your website needs. This platform allows you to set-up SEO campaigns for individual websites so that you will be able to manage all of your content marketing tasks separately. Is also breaks down each metric and tracking statistic according to the specific platform that visitors are interacting with your site on.
#2 Moz Pro
Moz Pro is an all-in-one SEO suite that encompasses everything from standard keyword research and link tracking to site crawling and on-demand optimization. If you're looking to gain in-depth information about how your website or a competitor's website is configured, you can use this platform to conducts thorough inspections of websites that will bring up information related to any redirect issues, metadata problems, and much more.
#3 SpyFu
SpyFu is keyword research and SEO management tool that makes it easy for you to manage CPC and PPC marketing campaigns. This platform gives you access to in-depth reporting statistics, live website monitoring, detailed advertising metrics, and much more. if you're looking for a way to optimize your paid ad campaign using SEO, this is the platform for you.
Our Honest Opinion

In our honest opinion, Ahrefs is a very intuitive and comprehensive SEO tool that can be used to create effective search engine optimization plans and strategies to help websites in various industries experience an increase in their organic traffic count and much more. if you're an individual who needs a powerful SEO solution that is packed to the top with cutting-edge capabilities, this is the platform for you.
FAQs
In the following section, we're going to answer some of the most commonly asked questions that people have when it comes to how to use Ahrefs and what to expect once implementing the information gained from the platform.
Q: Does Ahrefs offer a free plan option?
A: While the platform does not have a free plan option, it does offer a 7-day risk-free trial to new users
Q: Does Ahrefs offer any integrations?
A: Yes, this platform offers a wide array of integration options so that you can enhance your results.
Q: What are the support options?
A: Ahrefs offers email and chats support so you can always get assistance when you need it.
Ahrefs Review Conclusion
We've gone over all of the essential factors, elements, and features that you need to be aware of when deciding on whether or not this platform is the right solution for your SEO needs. by taking the time to go through this entire guide, you will be able to educate yourself about the core features and capabilities you can expect when utilizing this SEO tool for your site ranking optimization strategy.
Here are other related articles you may be interested in: