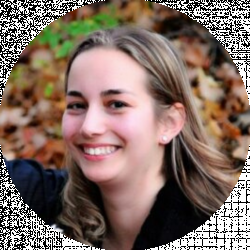 Latest posts by Julie Thompson
(see all)
Last Updated on September 21, 2020 by Sasko Manev
If you know anything about SEO, it is easy to see why keeping track of keyword rankings accelerates your campaign progress. Rank tracking is also essential for generating accurate client reports.
While rankings can fluctuate at any time, it is important to keep on top of the fluctuations so you can provide the best service for your clients.
AccuRanker is just one of the rank tracking tools in a crowded market. With its ranking on the rise, we think its a wise choice based on the unique feature set and affordable pricing.
AccuRanker is a cloud-based digital marketing tool that tracks your website's rankings. It is primarily used by SEO-focused professionals and agencies. It can compare your ranking with your competitors' rankings to give you insight into business performance.
Daily Updates. If you are ready to take your SEO game to the next level, you will appreciate AccuRanker's daily updates with on-demand data. You can even check your keyword rankings in realtime.
SERP (Search Engine Results Page). Need a better organic ranking on Google? Use SERP within AccuRanker to see which keywords drive traffic to your website. You can also get rid of underperforming keywords.
Segment Your Data. Organize your data quickly and easily with filters that segment your data. Use those results to make your next business move.
Tag Cloud and Landing Pages. Use the tag cloud and landing page features to measure traffic. Group by landing page to see which pages are the best performers.
API. Access your data through AccuRanker's REST API. According to SitePoint.com, a REST API defines a set of functions in which developers can perform requests and receive responses via HTTP protocol such as GET and POST. An example of a REST API platform is Twitter.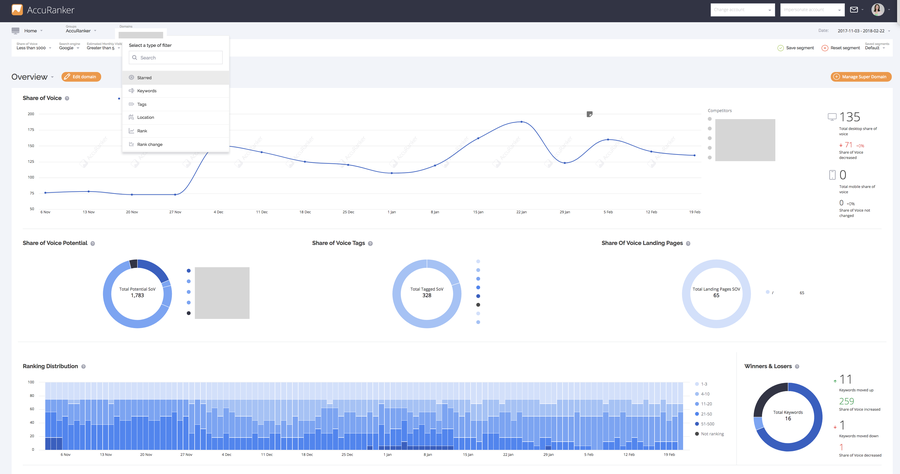 Unlimited Users and Unlimited Domains. With the Professional, Expert and Enterprise plans you can add unlimited users so your team can be as large as you need it to be. Plus, you can manage multiple domains with the same account, saving you time and frustration when managing multiple businesses.
Third-Party Integrations. AccuRanker supports many third-party integrations. Use Google Analytics or Adobe Analytics to refine your ranking results. Seamlessly import your chosen keywords from Google Search Console.
Competitor Analysis. Consistently monitors your competitor's rankings. You can rank up to 10 competitors per domain.
Customized Reports. Send a professional-looking report that only includes the data your client is interested in. Accuranker can send it automatically so your client is never left in the dark. Custom reports are sent with your company logo, so your client will remember to recommend your services too.
Share of Voice Pro. This handy tool will provide you with advanced metrics that help you see how much market share you own. According to AccuRanker, there is a strong, close to 1 correlation between real organic traffic and Share of Voice.
How Much Does AccuRanker Cost?
The pricing for AccuRanker is based on the number of keywords you need to track. Base pricing starts at 500 keywords and has a max of a few hundred thousand keywords.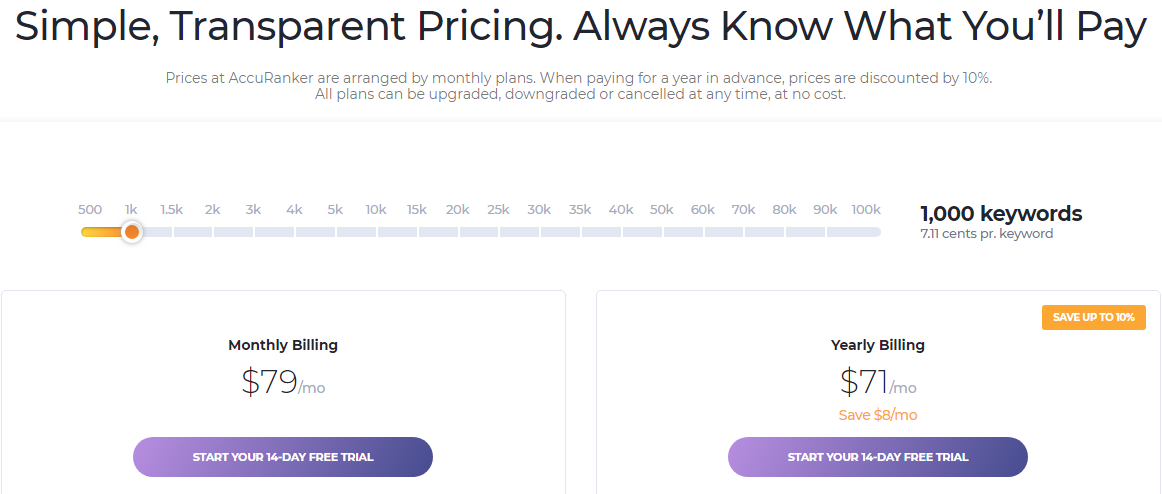 Price Per Keyword
The more keywords you need, the cheaper the price is per keyword. A 500 keyword account is 8.82 cents per keyword ($49 a month), while a 100,000 keyword account is 2.25 cents per keyword ($2,499 a month). For the most features and the least amount of investment, choose the 1,000 keyword plan that includes all features and costs $79 a month (or $71 a month when billed annually).
If you prefer to be billed annually, there is a 10% discount. Their lowest pricing is shown on their website, so there is no haggling allowed. The pricing is competitive and in most cases, AccuRanker provides better features than its competitors.
Plan Benefits
If you choose the 500 keyword plan, you will be forfeiting competitor monitoring, unlimited users, the share of voice pro, advanced metrics, SERP history, and API.
All plans of 1,000+ keywords are fully featured. The only benefit to increasing your plan above 1,000 keywords is a lower price per keyword per month. Only upgrade as your keyword needs grow.
However, AccuRanker will never increase the price of your subscription. The only way you will pay more is if you change your number of keywords in the future. Your current plan will never go up in price as long as you stay current with your monthly fee.
No Contract
You can choose to upgrade or downgrade your account at any time. AccuRanker is contract-free, so you can cancel when needed without penalty. If you are not satisfied within the first 14 days of your paid subscription, AccuRanker will refund your purchase price. This can be achieved by chatting with a customer service representative or by sending them an email.
AccuRanker 14-Day Trial
The software comes with a 14-day free trial. It is easy as visiting their website and entering your email to begin. All free trials include the full list of AccuRanker features.
Customer Service
Their customer service can be reached by email, phone or online chat. They have a knowledgeable staff that can answer any questions you may have and even point you to a relevant help guide.
If you are unsure if AccuRanker is right for your business, you can easily book a one-on-one practice session to see a free demonstration by one of their highly skilled customer success managers.
AccuRanker Support
Several help guides help you get started quickly on your schedule. Perfect for getting started right away. Several articles are written and easily accessed from the AccuRanker site. Articles include keywords, reports, integrations, advanced metrics, sub-accounts and more.
AccuRanker is a customer-led software, so contact them if you have suggestions. They will consider your specific needs and continue to improve the software.
Free Tools
AccuRanker offers free tools that are fun to use and keep you up to date on algorithm changes. These tools are easily accessed via AccuRanker's website.
Google Grump
Google Grump is a rating based on how volatile Google's ranking is fluctuating. The tool uses filters to track changes in real-time based on country and device. You can even sign up for email updates or notify a geeky co-worker regarding "Google's mood swings". Current mood options include: chilled, cautious, grumpy and furious. This can help determine if an algorithm update is about to take place.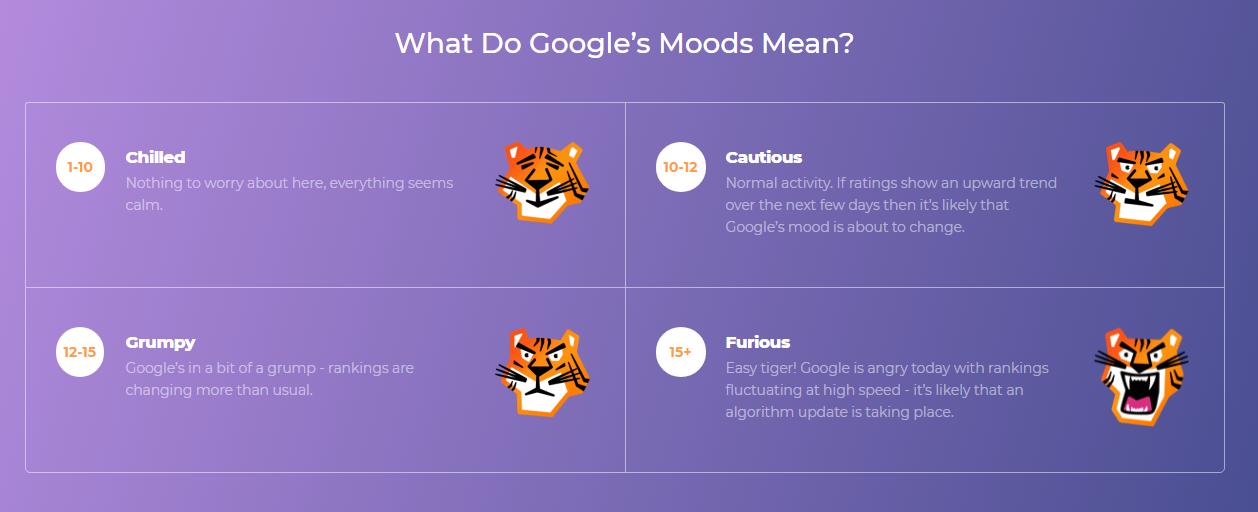 The complex algorithm that Google Grump is built on includes monitoring 30,000 randomly selected keywords that are split evenly between desktop and mobile devices.
The top 100 results per keyword are looped and compared to the previous day's data. The position of the URL can change if it has moved in Google's algorithm. The final calculation has to do with the sum of all differences.
SERP Checker
An easy to use, 100% free SERP checker for desktop and mobile. It is great for checking rankings from multiple locations. You can view ads, local and organic results, all of which can affect the location and ranking of your URL.
To get full access to the SERP Checker, you will need an AccuRanker log-in. You can complete up to 5 checks a day for free. The on-demand data provides instant results based on your entered keyword, country and location.
Rankings can differ from country to country. With the SERP Checker, you can see accurate ranking results from any location. This is a great feature if you are working for clients that are located in a country different than your own.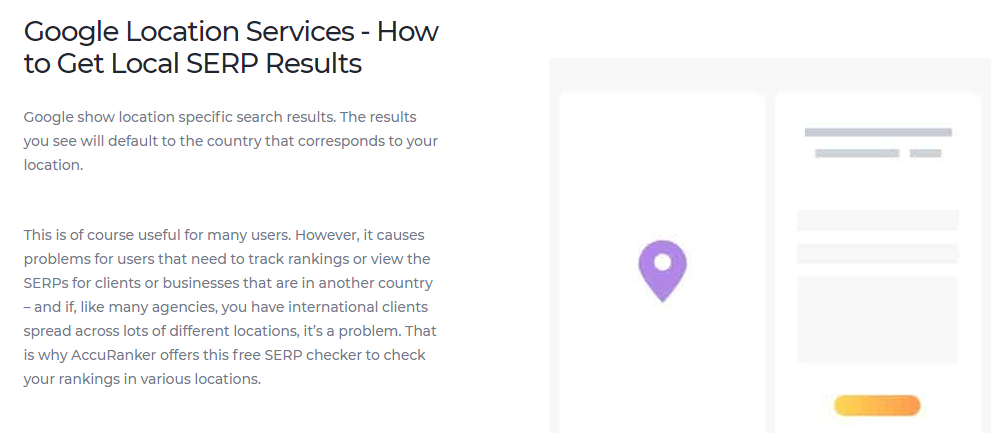 AccuRanker Review: Who's it For?
AccuRanker is for SEO professionals and agencies. It can track ranking keywords on both Google and Bing. The software has an easy to use interface. Keyword ranking updates in real-time is a huge asset for SEO companies who work on several accounts simultaneously.
Pros
Fast keyword tracking
Easy to use interface
Track keywords on desktop and mobile devices
Keyword tagging
Third-party integrations
Auto-sync with Search Console
Detailed information on competitors
Automatic email reports
Share of Voice
Free Tools (Google Grump and SERP Checker)
Local keywords by location
Cons
Limits on grouping keywords
All competitors not always identified
Not an all-in-one solution for everyone's needs
Additional credits are needed to see keyword rankings on different devices (desktop vs. mobile) and different search engines
Limits on the number of competitors you can track.
Who is AccuRanker Not For?
While the popularity of AccuRanker is on the rise, maybe it is missing a key feature that you have on your must-have list. There are several competitors with solid systems. We've outlined some of our favorites below.
HubSpot
Sales teams and marketing agencies use HubSpot mainly for Inbound Marketing tasks. The software combines web traffic analytics and customer behavior with powerful CRM data to provide advanced insights.
Features:
A/B Testing
Contact Management and Sharing
Scheduling
Calendar Management
Conversion Tracking
Audience Targeting
Lead Management
Con: Pricing starts at $200 per month. Only use HubSpot if you require CRM and advanced features.
SEMrush
A custom reporting and API tool, SEMrush is a research tool that provides data on competitive keyword and AdWords. A handy tool for understanding how your competitors market their business. Bonus tools include backlinks, position tracking, and site audit tools.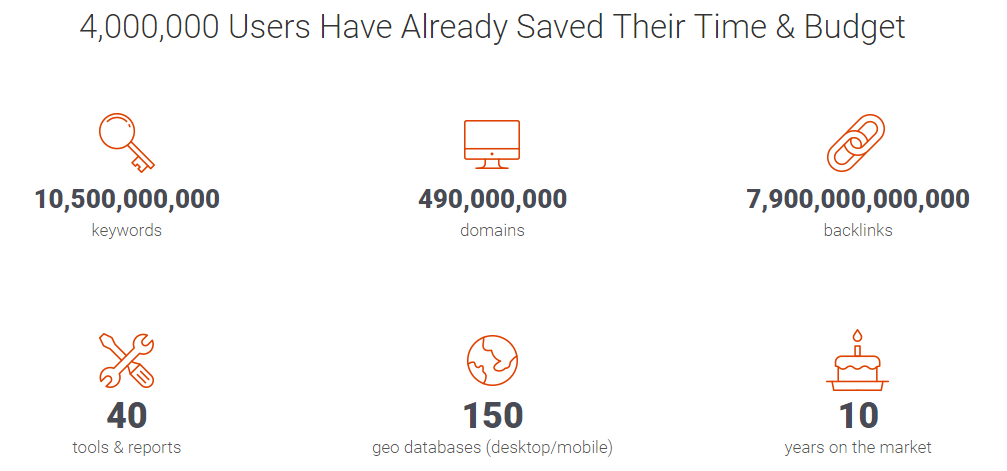 Features:
Keywords for SEO and PPC
Site health analysis
Competitor ad budget and strategy
Backlink analysis
Competitor top keywords
Con: Key features are not available for the base Pro $99 monthly package. The Pro package does not include API Access, custom reporting, historical data, and multitargeting.
Ahrefs
Ahrefs main feature is its index of live backlinks. Both marketing and SEO professionals regularly use the software to check backlinks, social metrics, domain comparisons and more.
Features:
API
Visual Dashboard
Data Import and Export
Third-Party Integrations
Keyword Tracking
Link Tracking
Notifications
Con: The most popular plan is $179 a month and that will only get you tracking for 10 websites. No free trial is available, although you can take advantage of their $7 for 7 days trial on lite and standard plans only.
Moz Analytics
Moz Analytics is a product from the larger SaaS company Moz. This particular software is an inbound marketing platform that tracks keyword rankings, organic traffic, link metrics, and competitor stats.
Features:
Conversion Tracking
Visual Dashboard
Data Import/Export
Third-Party Integrations (including social media)
Keyword Tracking
Link Tracking
Marketing Automation
Multi-User
Notifications
Free 30-day Trial
Con: Keyword ranking is lacking sufficient results and setup of software can take longer than similar SEO-based options.
Serpstat
Built for keyword ranking and domain research, Serpstat will not only help you with your websites but analysis on your competition as well. Additional tools include cost per click, organic and paid keyword analysis, and data on 10 global regions of Google.
Features:
API
Brand Management
Visual Dashboard
Data Import/Export
Third-Party Integrations
Keyword Tracking
Marketing Automation
Multi-Account
Multi-User
Notifications
Free Plan includes Key Features
Con: The UI (user interface) and visibility metrics could be designed better.
How Accurate is the Data?
AccuRanker invests in local servers in every country that they provide support for. Both globally and locally, they can deliver 99.9% accurate data.
FAQs About AccuRanker
Is AccuRanker good?
Yes. Accuranker is a great SEO tool that allows you to find ranking of your business, how your competitors are doing, track data of clients, and it is suitable for agencies and small businesses too.
Are there any hidden costs with AccuRanker?
AccuRanker charges monthly or annually but with every chosen plan there comes the maximum amount of keywords you can use, so, besides that, there are no hidden costs.
Can I import data to AccuRanker from previously used tool?
Yes. If you have used another tool for keywords so far, AccuRanker let's transfer all the data into their account.
Is AccuRanker easy to use?
Yes, even if you are using it for the first time, there are tons of materials that are helpful into learning what each tool can do for your business on their website.
Can I integrate apps with AccuRanker?
Yes, you can do that. You can combine AccuRanker with other keyword researching software like Google Analytics and find out the estimated visitors per keyword and many more features for your sites.
AccuRanker Review: Final Thoughts
AccuRanker is a full-feature software without a hefty price tag. Whether you are an SEO freelancer or a large SEO enterprise, you can benefit from their affordable monthly plans.
The software works quickly so you can use the insights to efficiently track keywords for your customers. Plus, competitor tracking is a great bonus to offer your customers as it can make an impact when you are vying for popular keywords and learning several different industry marketing strategies.
If you are in the market for a complete all-in-one solution for SEO including a CRM, AccuRanker is not for you. However, it is an affordable tool to improve your SEO keyword tracking. If your business has requests for SEO management that you are unable to currently fulfill, consider giving AccuRanker a try. You might be surprised how easy it is to add SEO to your service list and the software pays for itself. A free 14-day trial is available for all interested users.
Here are other related articles you may be interested in: