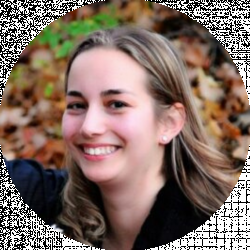 Latest posts by Julie Thompson
(see all)
Last Updated on August 29, 2020 by
In this Tailwind Review you will learn how Tailwind can help you schedule content to maximize your marketing efforts and free up time in your daily schedule.
It takes a significant amount of time to maintain social media accounts and it is only natural that you would seek ways to automate the everyday task.
Pinterest has exploded recently as less of a dream board for women and more of an ROI marketing machine.
What is Tailwind
Tailwind can offer more than just scheduling your pins. It can also provide real-time analytics through an easy to use dashboard and help you maximize your Pinterest reach through Tailwind Tribes.
Tailwind is growing 100% year-over-year and has helped over 200,000 brands and small businesses increase their ROI on Pinterest and Instagram.
Tip: You can now use Tailwind to schedule your Instagram posts.

Features
Image Uploader
Tailwind includes a web browser extension (similar to Pinterest itself) that allows you to save images as you are surfing the web. If you find a relevant pin from Pinterest or one of your favorite blogs, you can upload that image directly to Tailwind.
The advantage of uploading the image to Tailwind is that you can do one of three things with it:
Save it to your drafts folder and use it at a later date
Post to it to several boards
Schedule the image to be placed on multiple boards at certain times and days
By using the Tailwind extension and scheduling the image over several days, you can effectively reach a large audience. Using the Pinterest extension, you may be able to quickly post on multiple boards but unfortunately, you will be posting in succession. This can look spammy and decrease the audience and ROI.
If you have a folder of images you would like to use on Pinterest, just skip the browser extension and upload them directly from your computer or Dropbox to the Tailwind cloud software.
Smart Scheduler
Tailwind features a Smart Scheduler that lets you pick what times and days a particle pin is shared. If you are totally in the dark about when to share your pins, Tailwind has suggestions based on when people are most active on Pinterest. While this may not work 100% for your marketing purpose or niche, it is a great starting point.
Once you A/B test Tailwind's suggested times and your picks, you can begin to create a schedule based on collected data that will provide you or your client with the best ROI. You can change your schedule for any pin at any time. However, I recommend keeping a schedule until you can gather data from it before switching. That way you will know how to modify your schedule to improve results.
Once you choose a time slot to schedule a pin, that pin shows a padlock symbol. This helps you know when a pin has been scheduled and that it is ready to go. If you need to change that pin's timeslot, you are free to unlock it before the scheduled time.
You can also reorder your scheduled pins in the calendar view by dragging and dropping the pins into a new time slot.
Use SmartLoop for your best-performing pins. Add the pin to the SmartLoop once and Tailwind will schedule the evergreen content pin indefinitely.
Multiple Boards in Just One Click
Use the Board List feature in Tailwind to quickly select multiple boards for the same pin in just one click. For example, if you have a finance-related pin, you can schedule the pin to appear in all of your finance boards (i.e. making money, investing, credit cards, saving money, couponing, etc.).
Tailwind Analytics
Tailwind uses the official Pinterest API to integrate Pinterest analytics into its dashboard. This is extremely helpful for tracking your profile, individual pin, and board performance.

Your Pinterest profile is a direct reflection of your engagement on Pinterest. With Tailwind track your number of followers, pins, repins, comments, virality, and engagement. You can quickly see results in real-time and a 30-day average to see if Tailwind is helping you improve your stats.
Sometimes you need to know how an individual pin is performing. This is especially helpful if you are testing out a new product or using the same wording and a different image (or vice versa) and need to know which is more engaging.
No matter how many pins you upload, you can sort them to easily find the one you would like to see the stats on. Tailwind also provides filters so you can search for a pin by category, board, date, hashtag, or domain.
The Board Insights tab will bring you similar stats (pins, followers, repins, comments, virality, and engagement). Tailwind accumulates these stats over a 7 days.
You can also sort the data to meet your current needs. Sorting can show you your top board based on the number of pins, followers, repins, virality, and engagement.
Tailwind Weekly Wrap Up
Every week Tailwind will send you an email that shows your pin activity and new repins. This is a quick way to adjust your account to take advantage of top repins and get rid of pins that aren't performing.
Tailwind Tribes
Tailwind Tribes was developed to encourage creators to collaborate and benefit from similar influencers. By using Tribes you can easily find re-pinnable high-quality content that is similar to your niche and network with other influencers to get your content in the hands of your target audience.
How to Find a Tribe
Use the Find a Tribe tab to search for available tribes (there are thousands). You can filter your search by tag, category, or keyword.
Join a Tribe
Once you find a tribe you like, you will need to request to join. Before sending a request, make sure the content of the Tribe is relevant to your Pinterest account, read the Tribe rules, the number of members, and the number of reshares. An active Tribe is the best Tribe to join.
Create a Tribe
Can't find your perfect Tribe? Create a Tribe based on your particular topic and encourage friends and fellow influencers to join.
When you create a new tribe, you can choose the tribe name, category, description, and rules. You can also choose from 3 visibility options:
Public (anyone can join without approval)
Request to Join (Tailwind members can discover your tribe and request to join)
Secret (other Tailwind members must be invited)
How to Pin to Tribes
Once you are accepted into a tribe, it is just as easy to add pins to your tribes. If you have already added a particular pin to a tribe, you will see a warning symbol next to the pin. This is helpful so you don't have to remember if you have already used a particular pin and most tribe rules are strict about spamming.
Tribes Weekly Wrap Up
Similar to the Tailwind weekly email, you can also receive one from tribes. You will be amazed by the reach you can receive just by adding a couple of pins to a few well-maintained tribes.
How Much Does Tailwind Cost?
Tailwind is very affordable if you are actively using Pinterest and Instagram. While you may spend a few hours a week scheduling pins and adjusting times/days, you will learn a lot in the process. It is also considerably cheaper than hiring a Pinterest VA or social media agency.
Bloggers and small businesses can start with the $9.99/month plan. It is worth noting that it is only under $10 per month when paying annually. If you pay monthly, the cost goes up to $15. You will have access to Tailwind's core features, five Tailwind tribes, and 30 monthly tribe submissions.
Features:
Smart Scheduling
Measure Post Success
Unlimited Scheduling
Basic Profile (& Board) Metrics
Basic Website Insights
30-Day History Archive
Multi-Account Capability
1 Account Included
5 Tailwind Tribes Membership
30 Monthly Tribe Submissions
250 Active SmartLoop Posts
If you are using Tailwind for both Pinterest and Instagram, you will need to invest in two accounts. However, it is still a great value at under $20 a month.
Agencies can request a customized plan that will get you the multiple accounts you need at an affordable price.
Tribes Add-On
If you start to gain traction on Pinterest, you might be interested in upgrading to an unlimited tribes plan. Pricing starts at just under $120 a year and includes unlimited tribe memberships and 200 tribe submissions per month.
Tailwind Free Trial
Unlike most software free trials, Tailwind does not have a time limit. Instead, they provide you with free scheduling for one hundred pins with no expiration date. This is a great benefit considering life can get busy and sometimes trials can automatically charge you if you forget to cancel.
Pros
Smart Queue provides current data on when to pin
Tribes is a collaborative, fun way to reach your target audience
Analytics provided detailed reporting information
Weekly update keeps you engaged
Browser extension saves time and provides multiple posts and tribe features
Use iOS and Dropbox to upload bulk pins
Board lists eliminate endless clicking
SmartLoop keeps your evergreen content circulating indefinitely
Cons
When scheduling multiple pins, the interface can get bogged down
The UI could use a re-design
Can get expensive if you add on tribes packages
No image editing
Lack of custom settings for individual boards
Reporting is minimal with the base plan
Who is Tailwind For?
Tailwind is specifically for bloggers and online business owners' target market ROI comes from Pinterest or Instagram.
Try the free trial of Tailwind so you can get a feel for the software and see if you can gain a little bit of traction. Quality content, images, and timing are key for engaging your target market.
Once you have Pinterest goals in mind and you begin to gain traction, you can start paying the monthly fee for Tailwind, join tribes, and eventually invest in tribe upgrades to accelerate your growth.
FAQ
Are Tailwind tribes worth it?
Yes. Tailwind Tribes is the easiest way to instantly drive traffic to your website. By joining tribes in your niche, you are virtually networking with other like-minded influencers.

Each tribe you join helps you and other tribe members repin content to exponentially expand your reach. Active tribes use Tailwind to frequently schedule tribe content.

By using a 1:1 ratio of pins (for every pin you post to the tribe, you must repin a fellow tribe member's pin), you can consistently get help marketing your evergreen and new content.

You can also sort your tribes to see which tribes are performing the best. By focusing on the tribes that are performing the best, you can maximize your reach efforts. Individuals and small businesses with benefit the most from tribes as you will likely get way more traffic to your site than other tribe member content you repin.
Is Tailwind approved by Pinterest?
Yes. Tailwind is a Pinterest Marketing Developer Partner (MDP). This is important to note since this provides Tailwind with direct contacts at Pinterest, access to inside data, and know Pinterest rules so your account never gets suspended.

Tailwind is also an Official Instagram Partner.



Who is Tailwind Not For?
If you are a new blogger or website owner, you should first focus on curating evergreen content for your niche. I cannot stress enough how important it is to have a bank of content for your website traffic to go to. To recoup the costs of Tailwind (and other marketing software), you will need to make money from your traffic.

Even Tailwind cannot help you make money if you do not have useful content. Focus on building authority in your niche. Do not use Tailwind if you have yet to create a marketing plan and business goals.

Tailwind is also not for marketers and bloggers that focus on social media accounts other than Pinterest and Instagram. If your target market hangs out on Facebook or Twitter, Tailwind is not a good fit for you.
Alternatives
Since Tailwind is a Pinterest MDP, I recommend using this to your advantage if Pinterest is best at reaching your target market. However, there are other options out there and some of them are even free.
Hootsuite
The Base plan gives you unlimited scheduling for up to 10 social profiles (1 user). The cost is $29 per month with upgraded packages available.
Free Trial: 30 days
Sprout Social
The standard plan gives you access to the all-in-one social inbox, 5 social profiles, post scheduling, content calendar, mobile app and more. The cost is $99 per month with upgraded packages available.
Free Trial: 30 days
Later
The Free plan features linking one profile each from Instagram (30 posts per month), Twitter (50 posts per month), Facebook (30 posts per month), and Pinterest (30 posts per month). Power users and businesses can upgrade to a paid plan starting at $9 per month for more features.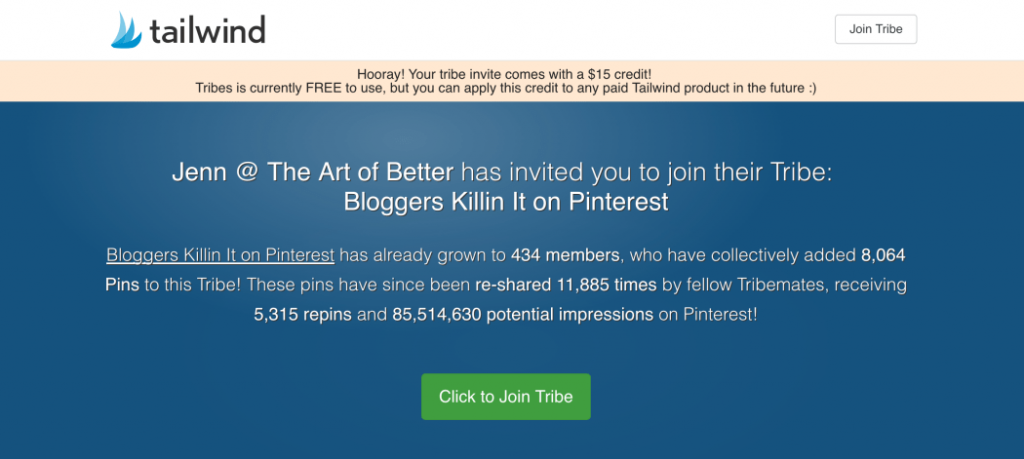 Buffer
The Free plan features 3 social accounts, 10 scheduled posts, and 1 user. This plan can be activated after your free trial. Upgraded plans start at $15 per month.
Free Trial: 7 days
Final Thoughts
Tailwind makes pinning enjoyable again. You no longer have to think about what content to share, when to share it, and who to share it with. Tailwind is more than just a scheduler, it features tools that can help you understand social media algorithms and drive targeted traffic to your website.
With the addition of Tailwind Tribes and Instagram scheduling, adding Tailwind to your marketing toolkit is a no brainer. It is affordable, has a generous free trial, and will save you both time and money.
Here are other related articles you may be interested in: