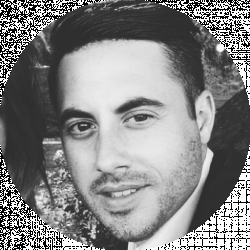 Últimos mensajes de David Borgogni
(ver todos)
Última actualización el 30 de octubre de 2020 por Víctor Carrera
Our VerticalResponse review is going to take you through all of the most important features this platform provides and help you decide if VerticalResponse is the best email marketing solution for your business.
Are you looking for an plataforma de marketing por correo electrónico that can communicate with your clients less complicated and more efficient at the same time? If so, then you probably understand how important email marketing is for building a sustainable business that grows consistently over time.
Statistics show that more than 205 billion emails are sent every day, which is why brands that want to improve their conversion rates must ensure that each promotional message they send stands out and reaches their ideal customer. Email marketing platforms like VerticalResponse, ActiveCampaign o Sendlane are just a few among countless options you'll have once you start considering different email marketing tools.
How can small and medium-sized businesses benefit from using VerticalResponse?
Remaining competitive on the market is always a challenge, regardless of how big or small business is. Utilizing email marketing techniques to promote your company's products and services will allow you to keep in touch with your long-term clients and build a loyal customer base.
The email usage is expected to continue growing by 2 to 3% each year until 2023, which indicates that an email marketing platform like VerticalResponse can boost your company's revenue streams.  Adding new contacts or creating email marketing campaigns are just a few ways in which you can use VerticalResponse to make communication with your clients more efficient.

There are more than twenty email templates to choose from, and each of them can be customized with the VerticalResponse's email editor. Optionally, you can design each email campaign you start from scratch and control each element you add to the promotional messages you send to your clients.
Creating surveys, landing pages or different types of forms with VerticalResponse can improve your click-through rates and help you extend your contact lists. What's more, you can use this email marketing platform to schedule posts on Facebook and Twitter which enables you to make your brand more visible on social media.
Does email marketing improve a company's revenue streams?
The average email conversion rates have been growing steadily over the course of the last few years, and in 2018, 17.75% of clicked through emails have led to a purchase. This trend is expected to continue, as the email usage grows, which is why small businesses can benefit from using email marketing techniques to promote their products.
You can use VerticalResponse to create:
Email marketing campaign
Automatización del correo electrónico
Social media post
Páginas de destino
Sign Up forms
Pop-Ups
Using each of these features requires almost no previous experience, since customizing VerticalResponse's templates is an intuitive process anyone can master in a short period of time. That's why designing email marketing messages that grab the attention of their recipients shouldn't be too difficult if you choose to run your email marketing campaigns with VerticalResponse.
Furthermore, this email marketing platform offers list segmentation tools and enables its users to choose which contacts they are going to target with their promotional messages. Sending follow-up emails can also help improve your company's revenue streams, and ensure your emails always reach their targets. VerticalResponse provides easy access to all statistics your emails generate so you can check which device was used to open an email you sent or in which country the person that viewed your email was located.
Is setting up a new email marketing campaign with VerticalResponse difficult?
Planning an email marketing campaign can take months, but once you've defined the goals of the campaign and determined its target audience distributing marketing messages should be a straightforward process.
Starting a new email marketing campaign with VerticalResponse is easy since you just have to choose a template you like and then customize it in accordance with the demands of the campaign.
All of the email templates VerticalResponse offers are desktop, mobile and tablet responsive which ensures your clients are going to be able to open your emails regardless of the device they're using. Once you select a template you can proceed to adjust the page style or add and edit content. Afterward, you just have to select the contacts you want to target with your email marketing campaign and decide when the email should be sent.
Using the A/B Testing feature to send different versions of emails to different contacts can make it easier to determine which subject line attracts more attention, while the VerticalResponse Campaign Reporting Tool allows you to know how well your email marketing campaigns are performing at any given moment. The best part is that you can send an unlimited number of emails each month, regardless of the VerticalResponse's subscription model you choose.
Does VerticalResponse offer social media marketing tools?
Combining email and social media marketing techniques has become a standard industry practice in recent years, but most email marketing platforms only support social media management through integrations. VerticalResponse offers only a limited scope of social media marketing tools since you can only use this platform to schedule and share posts on Facebook and Twitter.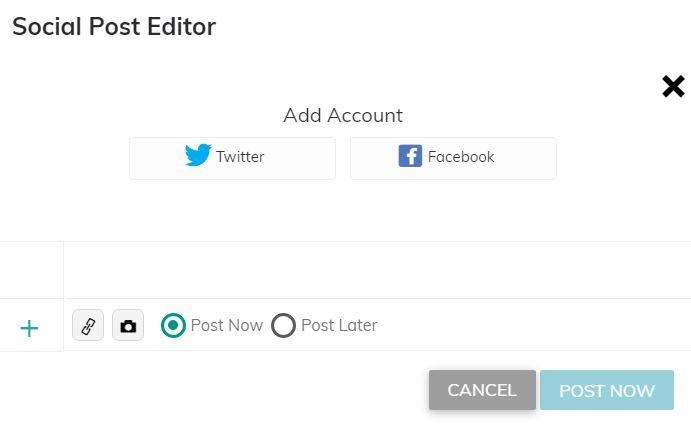 The platform's Social Post Editor lets you connect the accounts you are managing on Twitter and Facebook to VerticalResponse and write status updates, attach links or upload photos to your social media posts. The platform also enables you to schedule posts in just a few clicks, so you can set the exact date and time for each social media post you want to share through VerticalResponse.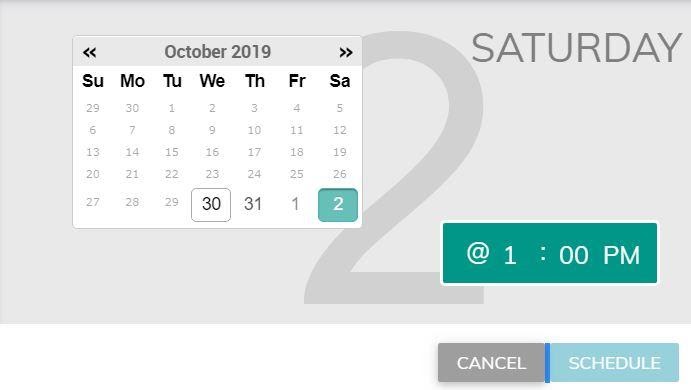 However, social media tools VerticalResponse offers are not as powerful as those provided by professional social media management platforms like HootSuite or Crowdfire. Despite the limited scope of social media tools, digital marketers can still use VerticalResponse to manage Facebook pages or update the statuses on their Twitter accounts. Integrating VerticalResponse with other social media management platforms can grant you access to the tools you need to run social media marketing campaigns with this email marketing platform.
Which pricing options are available?
VerticalResponse's trial period lasts for sixty days, which gives you enough time to decide if this email marketing platform is the right choice for your business. You can only send up to 4000 emails and import 300 contacts with the free version of VerticalResponse.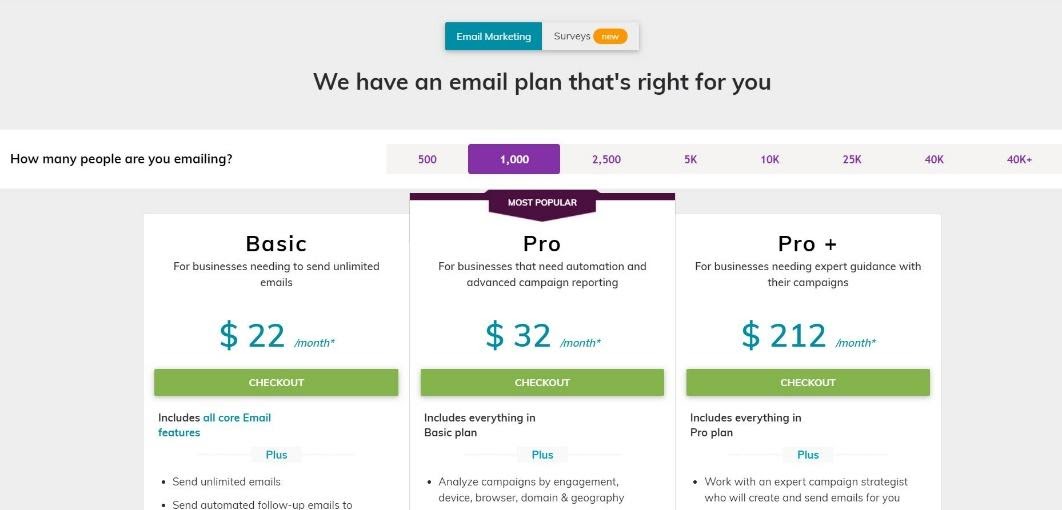 The platform lets you choose between Email Marketing and Surveys subscription plans, so you can select the option that best fits your budget and your demands. The price of Basic, Pro, and Pro + email plans depend on the number of people you want to email. Keep in mind that you have to contact the VerticalResponse's customer support in order to find out the monthly fee for accounts with more than 40,000 contacts.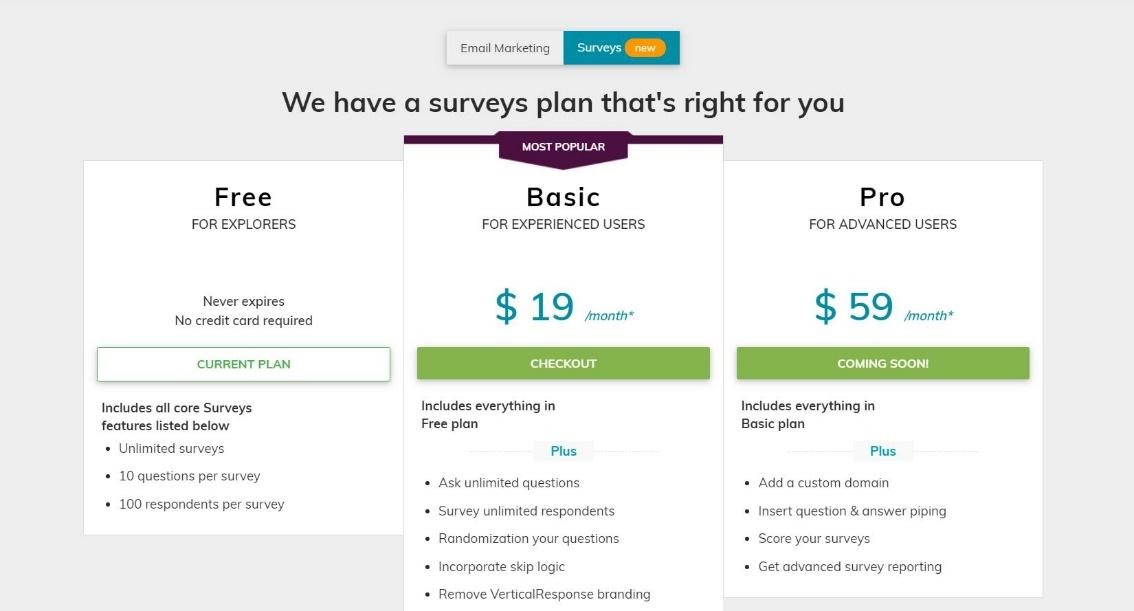 VerticalResponse lets create an unlimited number of surveys for free, while it also offers Basic and Pro plans at affordable prices that enable you to include as many questions as you want into your surveys or calculate their scores.
Which of the Email Marketing or Surveys plans you are going to choose depends on a variety of factors that range from the size of the audience you want to reach to the email marketing tools you want to use in your campaigns. Click aquí if you would like to create your account on VerticalResponse and select the subscription model that best fits your emailing demands.
The VerticalResponse Review: Is VerticalResponse an efficient email marketing tool?
Platforms like Contacto constante o Goteo offer email marketing tools that are similar to those provided by VerticalResponse. However, the price of the subscription models, as well as the diversity of the email marketing tools, make VerticalResponse an excellent option for startups and mid-sized companies.
Creating a new contact list or uploading an existing database of contacts won't take more than a few moments, even if you're importing hundreds of contacts to your VerticalResponse account. Starting a new email marketing campaign is almost as easy as making a new contact list, although using email templates is not the only way to create new emails as the platform enables its users to design their emails from scratch.
VerticalResponse also features a selection of templates you can use to create landing pages, pop-ups or sign up forms that can potentially improve both engagement and conversion rates your email marketing campaign is generating. The platform measures the performance of each email marketing campaign you create which allows you to tweak your marketing strategies if the campaign initially fails to reach its goals. VerticalResponse supports native integrations with a number of Comercio electrónico y Plataformas CRM, which enables you to run your business more efficiently. Even though VerticalResponse lacks the versatility some of its competitors offer, this email marketing platform is still a reliable option for fast-growing businesses that want to generate more sales through their email marketing efforts.
Using VerticalResponse to make or manage contact lists and create segmentation
The price of VerticalResponse's subscription models depends on the maximum number of contacts you selected. This makes VericalResponse an attractive solution for small companies that don't have more than five hundred or a thousand contacts in their mailing lists. At the same time, this emailing platform is also an excellent choice for businesses that want to reach tens of thousands of potential customers.
You can add new contacts to VerticalResponse by:
Uploading a file
Importing contacts from another service like Gmail, ConstantContact or Yahoo
Adding contact manually
Copying and Pasting contacts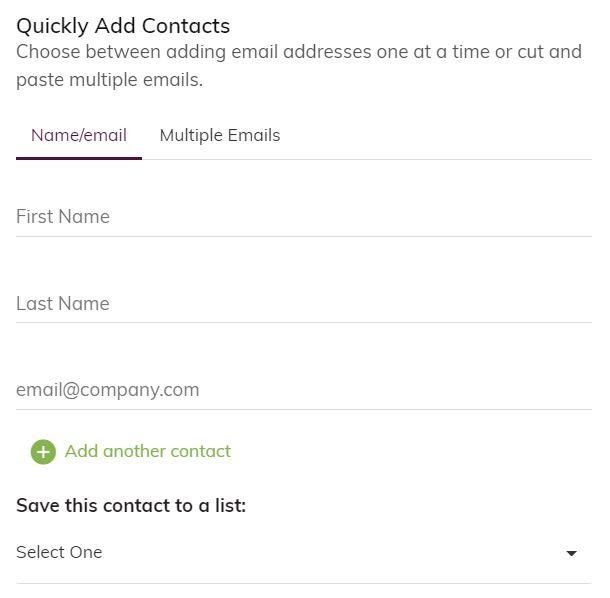 All contact lists you create can be easily edited from the Email Lists tab that is located in the Contacts window, which enables you to quickly remove inactive lists or update the contact lists you're using frequently. The platform also lets you choose if you want to allow new people to sign up for the email list you're creating, which enables you to grow the number of the contact you have without lifting a finger.

The VerticalResponse's segmentation features can be used to set a broad range of automatic behaviours for different segments of each contact list you create. You can choose from a number of conditions that enable you to send automatic emails based on the contact's location, age or how recently a contact opened an email you sent to them.
The list segmentation tools VerticalResponse provides make reaching specific target groups with your emails much easier and enable you to craft email marketing messages for each target group you would like to reach.
Designing emails with VerticalResponse's Email Editor
To start a new campaign with VerticalResponse, you just have to click on the Create Email Marketing Campaign button and select one of the available templates from the platform's gallery. After choosing a template, the Email Editor is going to appear on the screen, so you can proceed to adjust the page's style or add and edit content.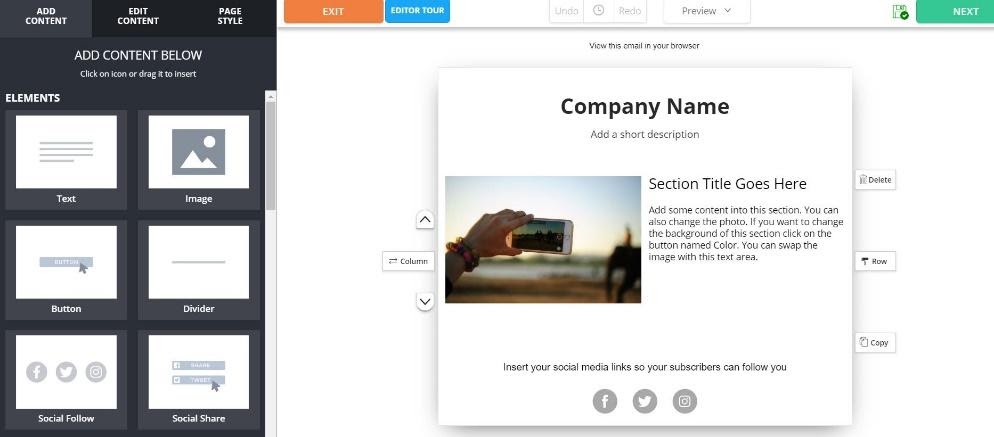 You can use the Email Editor to add text boxes, images, and buttons or choose from a variety of different layouts. Each element you add to the email you are designing can be easily customized in accordance with the guidelines of the marketing campaign you would like to create.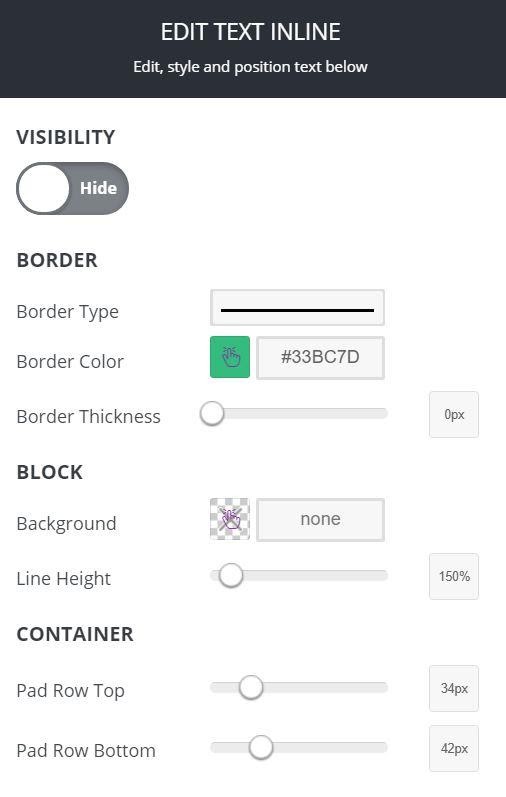 Changing an element's background colour, selecting a new font or choosing a new border colour are just a few text editing tools VerticalResponse offers. Moreover, the platform features a photo editor that is equipped with a rich selection of filters, image overlays, as well as powerful colour correction tools that allow you to make the colours in the photos more vivid.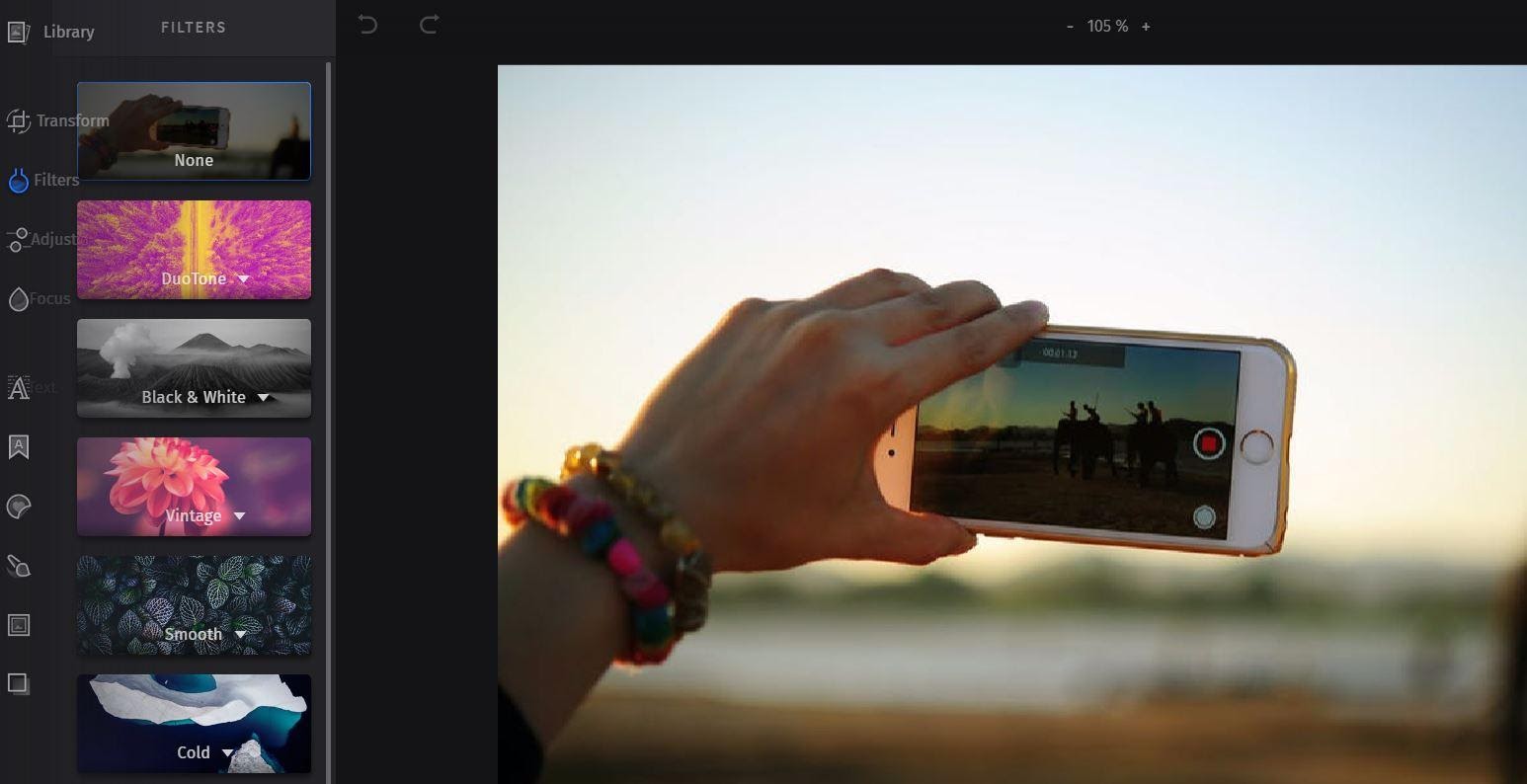 Besides designing emails, creating email automation is also on the list of features VerticalResponse provides. Automatic emails can be triggered when:
A contact clicks on a link
A contact receives an email
A contact opens an email
A contact joins a list
Once you select your email automation preferences, you can proceed to choose a template or design an email from scratch in the VerticalResponse's Email Editor. Designing emails or creating email automation doesn't require a great deal of technical skill since customizing each element you add to an email is a quick and easy process.
Running email marketing campaigns with VerticalResponse
After you finish designing your emails you can proceed to insert information about your business, add a subject line or customize the Preview text. Keep in mind that you are not going to be able to run the A/B subject line tests for your campaigns or remove VerticalResponse's logo from the emails you send if you choose to run your email marketing campaigns with the free version of VerticalResponse.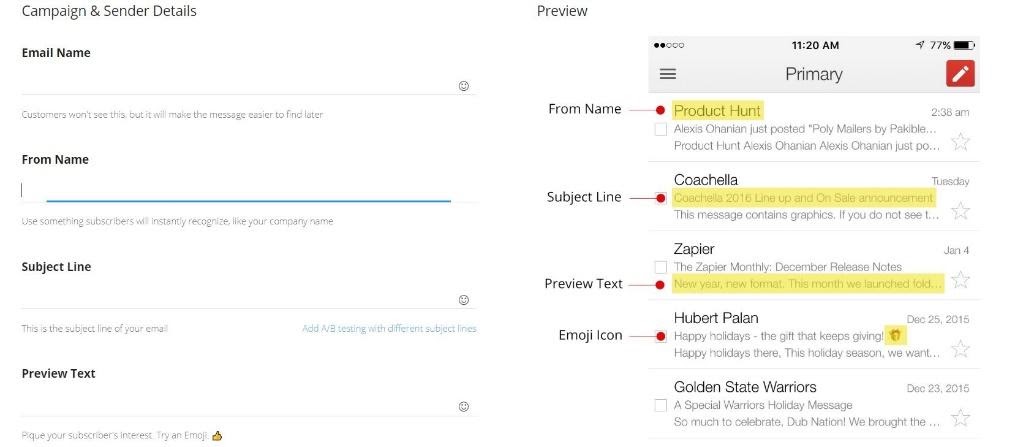 When done adding campaign and sender details you just have to select a list to which the email is going to be sent and choose if you want to:
Import contacts from a mailing list you created on VerticalResponse
Add contacts manually
Upload a file

You can then choose if you want to send an email right away or specify the time and date when your promotional message is going to be sent. Optionally, you can decide to track an email's performance with Google Analytics if you would like to monitor its open, click-through or conversion rates.
The platform will prompt you to schedule when the follow-up email should be sent to your contacts, but in order to use this feature, you have to pick one of the available pricing options. Each email marketing campaign or email automation you create with VerticalResponse can be easily accessed from the Emails and Social Posts window where you can edit, copy, move or delete all of your campaigns and automation.
Furthermore, you can also see a campaign's open or bounce rates as well as the number of people who unsubscribed from your lists from the Emails and Social Posts window. This enables you to react promptly in case your email marketing campaigns start underperforming.
Creating Landing Pages, Pop-Ups and Sign Up Forms with VerticalResponse
Designing a new landing page isn't much more difficult than setting up email automation of creating a new campaign since you just have to select a template and use the platform's Editor to customize it. Editing each of the template's elements isn't a time-consuming task and you can upload new photos or choose the colour or the size of the text effortlessly.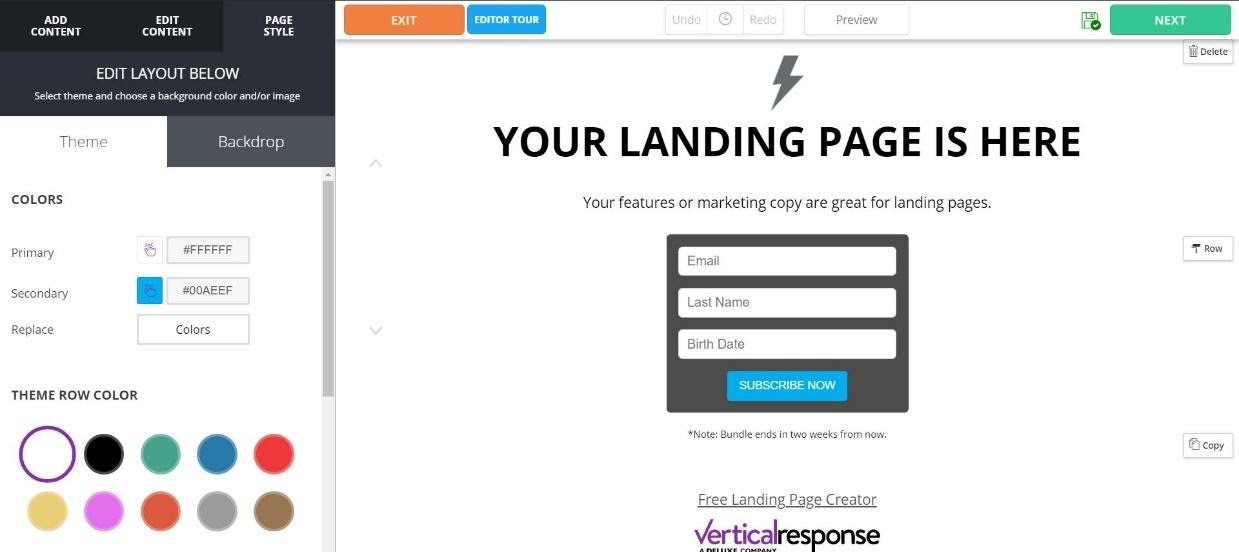 Before publishing a landing page, the platform will ask you to add landing page details and to optimize its SEO settings so that you can change the landing page's URL, add keywords or enable the Page Indexing feature. It is worth noting that some landing page customization tools are not available during the trial period, and you must choose a monthly or an annual subscription model in order to gain access to them.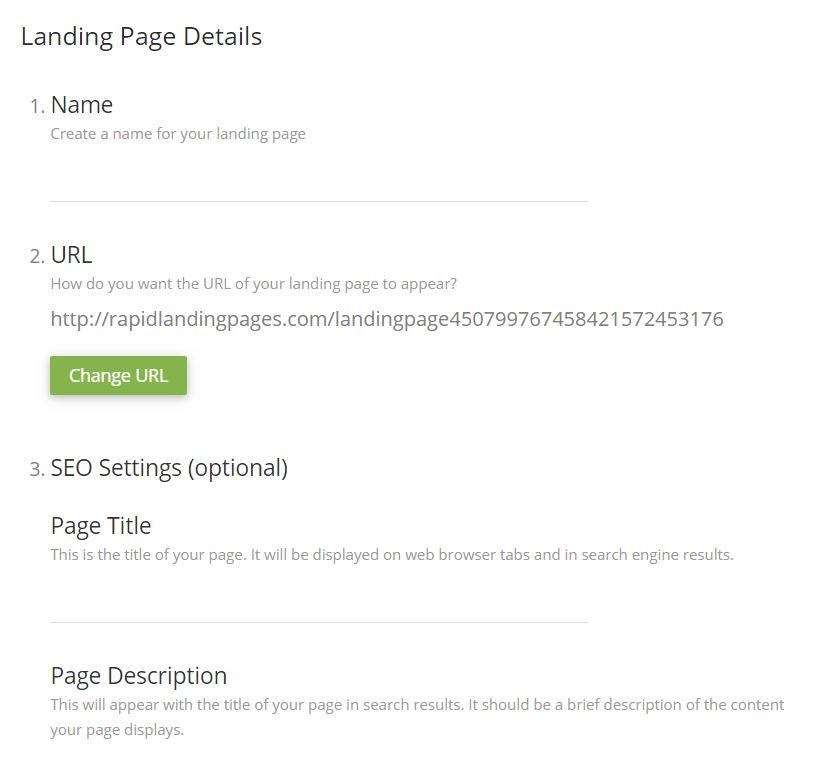 There are two types of Sign Up forms you can create with VerticalResponse, as the platform lets you choose between Hosted Sign Up forms and Embeddable HTML forms. So, you just have to select a list of contacts and the type of form you would like to create before you proceed to choose one of the available form themes.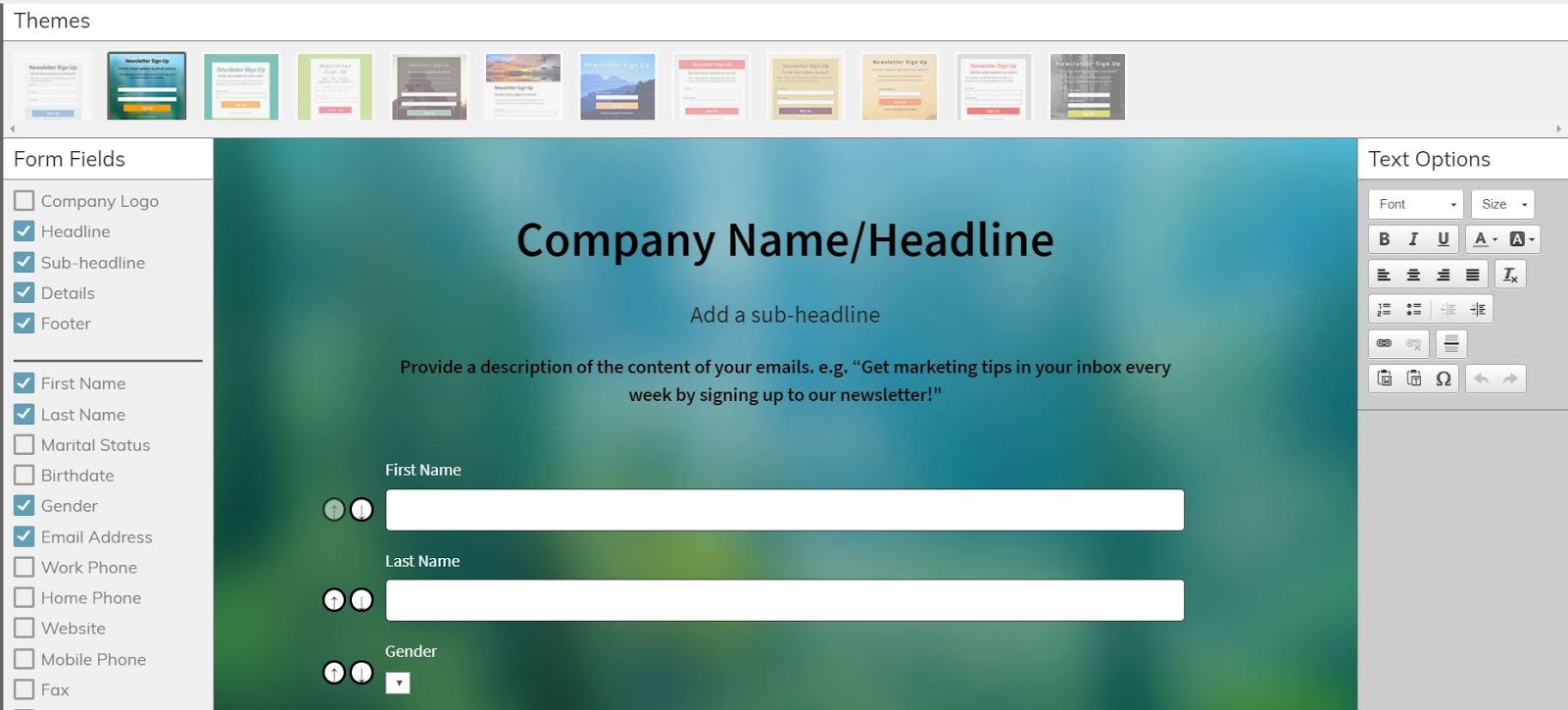 You can then add or remove form fields with a single click or adjust the theme's text options, before customizing the form's headline, sub-headline, footer or adding a redirect URL. Prior to launching a new sign up form, you will be asked to customize the opt-in email by adding a subject line or a custom thank you URL page to your form.

Creating pop-ups with Vertical Response is equally easy as building a new landing page or designing a sign-up form since you just have to choose one of the templates that position the pop up on the page automatically and then specify when the pop up is going to be triggered. You can view and edit each landing page, sign up form or pop up you create with VerticalResponse from the Forms tab.
VerticalResponse Review: Pros and Cons
Pros
The number of emails you can send each month is not limited
Offers a rich library of fully customizable email templates
Quick and simple email campaign setup
VerticalResponse's Email Editor is equipped with powerful text and photo editing tools
Creating Surveys with VerticalResponse is free regardless of the subscription plan you have
Excellent email automation options
Equipped with social media marketing tools
VerticalResponse offers advanced campaign reporting features
Contras
The price of subscription plans depends on the number of contacts
Outdated interface design
Content migration options could be better
A limited selection of Pop Up themes
The Verdict: Is VerticalResponse an email marketing platform businesses can rely on?
How effective your email marketing campaigns are going to be doesn't only depend on the email marketing platform you are using to distribute your marketing messages. Nonetheless, an email marketing tool like VerticalResponse can make the execution of a well-thought-through campaign much easier and faster.
Besides designing emails, landing pages, sign-in forms or pop-ups you can also create email automation or conduct surveys with VerticalResponse. This email marketing platform is equipped with all the tools businesses to need to send automated promotional messages that are aimed at a particular target group or create email marketing campaigns that drive sales.
Small and medium-sized businesses can benefit from using VerticalResponse to manage their contact lists or design each email they send to their potential clients. VerticalResponse stands shoulder to shoulder with email marketing platforms like ConvertKit y Sendlane, although it lacks the versatility platforms like ActiveCampaign o Goteo provide to their users. Even so, VerticalResponse is a reliable solution for startups and up and coming brands who are looking for an affordable email marketing tools that enables them to set up new campaigns in just a few easy steps.  However, the limited integration options, as well as the deliverability rate, make VerticalResponse ill-suited for running large email marketing campaigns.
Conclusión
The statistics clearly indicate that email marketing is still one of the most efficient digital marketing techniques that improve the sales of a company's products and services. VerticalResponse platform is designed to save you time on creating new marketing campaigns, extending your contact lists and targeting your ideal clients. Hopefully, our VerticalResponse review has helped you decide if this email marketing platform is the right choice for your business. Leave a comment and share your opinions with us.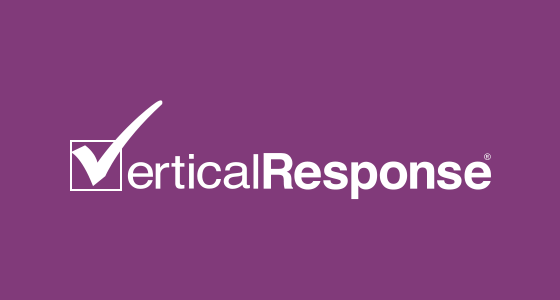 Más herramientas de marketing por correo electrónico
Preguntas frecuentes
Can I use VerticalResponse for free?
Even though this email marketing platform offers a long free-trial period, you won't have access to all of the tools VerticalResponse has to offer until you purchase a subscription plan.
How can I import contacts into VerticalResponse?
There are four ways of importing contacts to your VerticalResponse account. You can either add them manually, import them from another service like Gmail, ConstantContact or AOL, upload a file and copy and paste them from a document.
Which types of reporting does VerticalResponse provide?
The VerticalResponse Campaign Reporting Tool lets you monitor all of the most important statistics your email campaigns generate including unsubscribe, open or bounce rates.
How many email marketing campaigns can I create with VerticalResponse?
The platform doesn't limit the number of email marketing campaigns or email automation you can create.
Is the number of questions I can ask per survey limited?
If you are using the free version of VerticalResponse you won't be able to ask more than ten questions per survey, but if you purchase the Basic or Pro Survey plan you can ask an unlimited number of questions in each survey you create.
Does VerticalResponse offer subject line testing options?
Yes, it does, but this feature isn't available on the free version of VerticalResponse.
Can I use VerticalResponse to share posts on social media?
VerticalResponse allows its users to share and schedule posts on Facebook and Twitter, but the platform doesn't support sharing content on any other social media network.
Does VerticalResponse support integration with Google Analytics?
VerticalResponse lets you track all your email marketing campaigns with Google Analytics and you can integrate the two platforms in just a few easy steps.
Aquí tiene otros artículos relacionados que pueden interesarle: