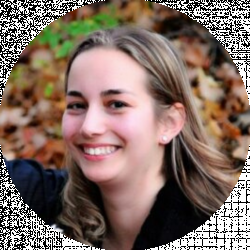 Les derniers articles par Julie Thompson
(tout voir)
Dernière mise à jour le 11 décembre 2021 par Sasko Manev
Joining the eCommerce game can be profitable, but you have to invest in the right tools to stand out from the crowd. One of the most important sales tools you will need is shopping cart software. Using a shopping cart software like ThriveCart vs Shopify can increase sales, instill trust in your customers, and expand your product line to digital and subscription services.
While ThriveCart vs Shopify a ses avantages et ses inconvénients, et il se peut que vous en préfériez un à l'autre après avoir lu cette comparaison. Ou vous pouvez décider d'intégrer les deux, oui c'est possible !
Principales différences entre ThriveCart et Shopify
Les principales différences entre ThriveCart et Shopify sont les suivantes :
ThriveCart has a one-time fee, whereas Shopify has a monthly, recurring fee
ThriveCart has a built-in affiliate system, whereas Shopify requires an integration app for affiliates (extra fee)
ThriveCart offers drag-and-drop template modifications, whereas Shopify does not
ThriveCart does not provide a free trial, whereas Shopify has a 14-day free trial
ThriveCart only provides 24/7 customer support through an online ticket system, whereas Shopify has 24/7 customer support via online chat, phone, and e-mail
ThriveCart does not, Shopify has a mobile app
ThriveCart does not have social media sales support, whereas Shopify does
The Similarities Between ThriveCart vs Shopify
Supports digital products
Automatic tax calculations
Codes de bons de réduction
Multiple currency support
Unlimited checkout pages
Engaged user community
Bande passante illimitée
What is ThriveCart?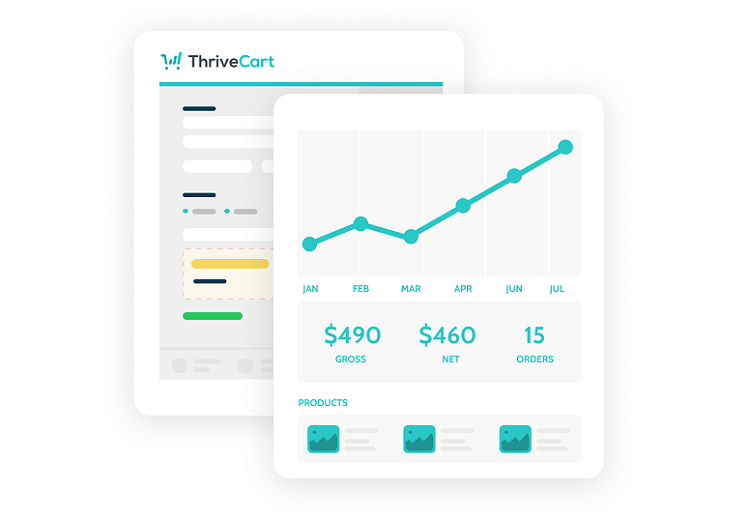 ThriveCart is a shopping cart solution that specializes in selling digital products. The platform features upsells, downsells, and bump offers. It also has a built-in affiliate program and offers a one-time fee payment option as opposed to its competitors' monthly fees.
What is Shopify?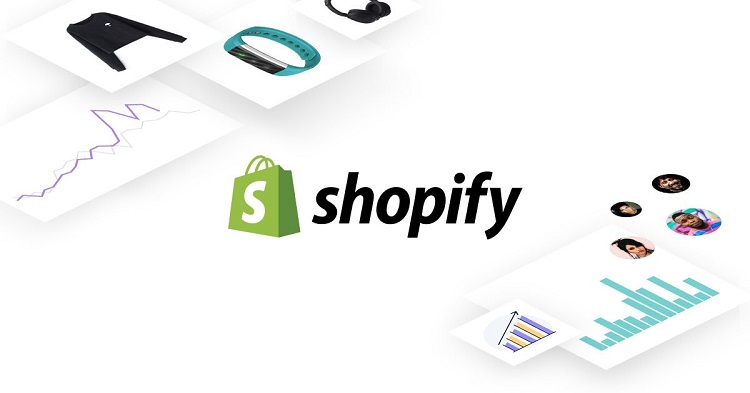 Shopify is a web-based eCommerce platform for creating an online store. Free or premium themes are available to personalize with business branding, product galleries, and a seamless shopping cart experience. Physical or digital products can be sold from a "buy button", on social media, an online shop, or even in-person through Point of Sale (POS) supported systems.
The platform was created for eCommerce converts, business owners that need the flexibility to conduct sales both in-person and online, global businesses that seek multiple currency support, and drop shippers.
Shopify has a robust mobile app to keep business owners in touch with their online store, orders, and inventory. Shopify excels in integrated shipping and inventory syncing to prevent over-selling.
Shopify provides award-winning customer support 24/7. You can choose to contact Shopify via online chat, phone, or email. This is a huge plus for entrepreneurs and businesses that need to solve an issue quickly so they don't lose out on sales.
Shopify is trusted by over 1,500,000 businesses including Bebemoss, Kirrin Finch, Beauty Bakerie, Chocolate Alchemy, and Goodfair.
Caractéristiques de ThriveCart
Drag and Drop Editor
Like many of its competitors, ThriveCart uses a drag-and-drop editor that makes creating shopping cart templates easy even for a novice user.
ThriveCart's shopping cart can be built in 4 different ways including standard (order form), sales cart (landing page with shopping cart), embeddable (using the ThriveCart integration), and popup (popup order form with buy button).
Intégrations
While Shopify has thousands of integrations to choose from, ThriveCart has popular integrations that get the job done. Plus, if you love both ThriveCart vs Shopify, you can integrate the two to get the benefits of both platforms.
ThriveCart's integrations include:
Apple Pay
PayPal
Rayures
Google Pay
OptimizePress
10minutefunnels
Infusionsoft
ActiveCampaign
ThriveArchitect
Shippo
ShipStation
GetResponse
ConvertKit
Unbounce
Zapier
Goutte à goutte
Printful
Instapage
HubSpot
Slack
Ontraport
LeadPages
and more
Embedded Checkouts
With ThriveCart you can create a checkout page within the platform and then embed that same checkout anywhere you want. This is great for integrating with other eCommerce apps and providing your customers with a checkout no matter where your customers engage.
Bump Offer, Upsell, Downsell
Increasing product offerings within checkout can provide everything from saving a sale (downsell) to increasing the number of products that a customer places in their cart. Combined with multiple payment options, ThriveCart can provide an endless amount of options to keep your customers engaged when they are ready to buy.
Tests fractionnés A/B
Split testing or A/B testing can help you improve cart conversions. ThriveCart allows you to easily set up two versions of your cart page to see which one provides more conversions. ThriveCart recommends only changing one or two things on the page so you can quickly see which page and why that page is converting better for your visitors.
You can change the header, colors, payment options, etc. to optimize your page. Plus, you can set a time to perform the split testing and determine the results before choosing the highest converting checkout.
Options de paiement multiples
ThriveCart can collect payment from customers in multiple ways, making it easy to sell products, memberships, subscriptions, and offer payment plans. It currently has support for over 20 currencies which is a huge advantage for selling internationally.
Free trials
Payment plans (split-pay)
Subscriptions
Adhésions
Automatic sales tax
Personalized Coupons
Add a coupon field or create an exclusive coupon via a URL. Offer the coupon to everyone or a selected few all with a couple of clicks.
Free shipping
Select a date range
Use limits
Percentage discount
Fixed discount
In-House Affiliate Functionality
ThriveCart has a built-in affiliate system so you can market your products and only pay when you make a sale. The affiliate system is sufficient for most eCommerce businesses and saves you time and money by not having to purchase additional affiliate software.
However, you will need to purchase ThriveCart Pro to get access to the affiliate software. ThriveCart Pro's affiliate system features include different tier payouts with automatically scheduled payouts via PayPal, manual approval of affiliates, and customized rules.
Shopify Features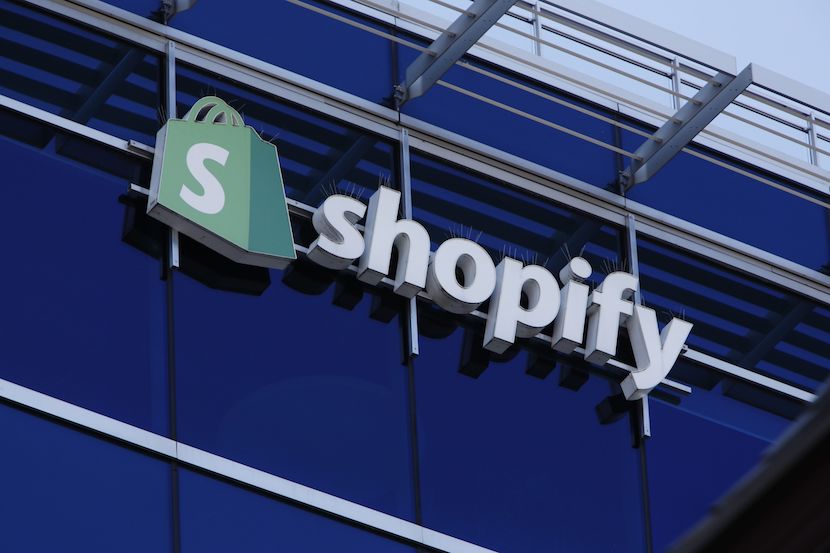 App Store
Shopify offers over 3,000 integrations but unfortunately, each one comes with a fee. With a base price of $29 a month, you can quickly rack up a hefty monthly bill.
However, Shopify does provide free business tools including those for branding (logo maker, business name generator, slogan maker, business cards), sales (QR codes, terms and conditions, gift certificates, invoices, PO, bar codes) and even reporting such as pay stubs and profit margin calculator.
Customized Templates
Fully customizing a template in Shopify isn't for the average user. Sure, you can change colors and text, but standing out in a sea of eCommerce competition requires a unique design, fast loading pages, and a seamless shopping experience.
To accomplish this, most Shopify users have to hire a web developer or an expensive page modifier integration. Plus, if you choose a third-party template that isn't supported by Shopify, you will have to either code the template when you want to make a change or hire a professional.
Most of Shopify's competitors offer significantly more professionally designed drag and drop templates such as sites like Squarespace and Wix. ThriveCart goes one step further. It allows you to share and import checkout and sales funnel templates from other vendors.
This can be extremely helpful if you find a vendor within your same industry or niche that has a high converting template they are willing to share a copy of.
Récupération des paniers abandonnés
Abandoned cart recovery is available on all Shopify plans, which is a huge benefit over similar competitors like BigCommerce that require a higher tier plan to have access to this feature.
Shopify uses abandoned cart recovery to contact your potential customer with a reminder and often a discount code to encourage a purchase. With Shopify, you can choose to contact visitors who have abandoned their carts manually or automatically. Putting this feature on auto-pilot is recommended, especially if you have a decent amount of traffic.
Processing Fees
If you use Shopify Payments, you won't have transaction fees on your orders. You also won't be charged a transaction fee if a manual payment is used i.e. cash on delivery (COD), checks, or POS orders.
However, there are transaction fees if you cannot or choose not to use Shopify Payments (Shopify's payment system). Some countries don't support Shopify Payments and even with the platform's popularity, Shopify Payments still isn't widely used among consumers.
The option to use Shopify Payments is only available in the following countries Australia, Austria, Canada, Denmark, Germany, Hong Kong SAR China, Ireland, Italy, Japan, The Netherlands, New Zealand, Singapore, Spain, Sweden, United Kingdom, and United States of America (but no US territories except Puerto Rico.)
ThriveCart vs Shopify – Support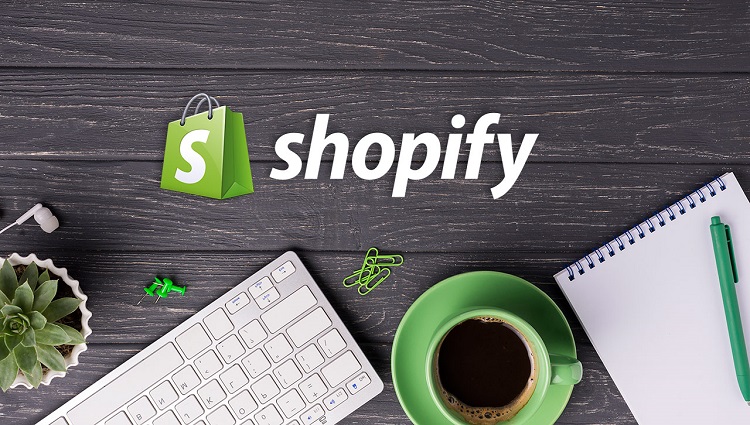 ThriveCart
ThriveCart supplies its users with a large library of online documentation. You can also join "Thrive Academy" an exclusive Facebook Group just for users of ThriveCart. Have a feature request? Submit your ideas via email.
Users can contact ThriveCart 24/7 via an online support ticket. According to ThriveCart, they aim to reply to your request within 24 hours with an average time that exceeds expectations. Standard support hours are Monday – Friday: 9 am to 6 pm NZST (UTC+12).
Shopify
Shopify offers 24/7 award-winning customer support no matter what tier you pay for. Get connected almost instantly. Support is available via online chat, phone, and email.
They also provide video tutorials, webinars, and written documentation to get the most out of Shopify's features.
The platform features helpful forums for Shopify users to network and ask questions. The forums have nearly 800,000 members to answer specific issues quickly.
ThriveCart vs Shopify – Pricing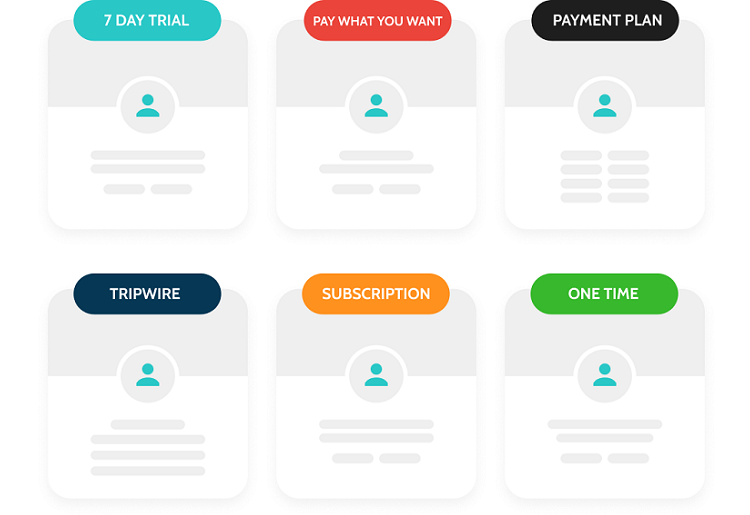 ThriveCart
Lifetime License (limited time offer)
One-time payment of $495. You can upgrade to ThriveCart Pro for an additional $195.
Unlimited lifetime ThriveCart account
One-time payment (no recurring fees for a limited time!)
Customizable business insights dashboard
High converting templates
Powerful customer behavior rules
Unlimited checkout pages
Powerful affiliate & JV functionality (PRO)
Free integrated sales tax calculation (PRO)
First-class customer support
Garantie de remboursement de 30 jours
Future updates
One-time payment option can expire at any time. ThriveCart is normally $97 per month.
Shopify
Shopify has 5 pricing tiers and a 14-day free trial, no credit card required. Shopify also offers a 10% discount on annual plans and 20% off biennial plans when paid upfront.
Shopify Lite
$9 per month
Shopify Lite allows you to sell on Facebook, blog, or website for $9 per month. Facebook sells through Messenger chat and real-time tracking. Use Shopify's buy button on your blog or website to instantly get more sales.
Avec Shopify Lite, vous pouvez accepter les paiements par carte de crédit partout. Vendez à domicile ou à l'extérieur grâce à la prise en charge des points de vente pour les appareils iOS ou Android. Vous pouvez même créer des factures pour les commandes personnalisées dans le tableau de bord de Shopify Lite.
Shopify de base
$29 par mois
Basic Shopify doesn't include gift cards, professional reports, third-party shipping rates, USPS Priority Mail Cubic® pricing, and various POS (point of sale) options.
Shopify
$79 par mois
Il ne manque à Shopify que le générateur de rapports avancé et les tarifs d'expédition tiers. Vous paierez également des frais moins élevés par vente qu'avec Shopify de base.
Shopify avancé
$299 par mois
Advanced Shopify comprend toutes les fonctionnalités et une mise à niveau généreuse à 15 comptes de personnel (contre 2 pour Basic et 5 pour Shopify).
Shopify Plus (Enterprise)
Contact sales for pricing
Shopify Plus is reserved for high-volume eCommerce and you must contact Shopify via their online form to get business-specific pricing.
ThriveCart vs Shopify – Pros and Cons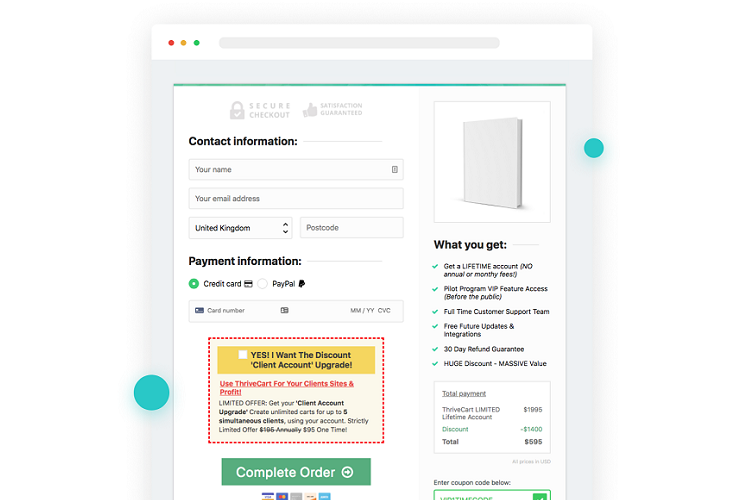 ThriveCart
Pour
One-time price (limited time)
Drag-and-drop page editor
Active community support
Optimized checkout pages
Digital and physical products
Tests fractionnés
Upsells, downsells, bump offers
Codes de bons de réduction
Membership integrations
Landing page builder
Email marketing integrations
Two-factor Authentication
Cons
No free trial
Lack of template selection
Translation issues
Limited payment gateways
Fulfillment management is not built-in
Shopify
Pour
24/7 customer support
Sell on social media
Intuitive mobile app
Multiple currency support
Dropshipping integrations
Automatic tax calculations
Automatic VAT rates for EU
Free digital downloads app for selling digital products
Récupération des paniers abandonnés
Built-in email marketing
Cons
Additional fees for third-party integrations
Transaction fees
Lack of free themes
Les tarifs d'expédition en temps réel ne sont disponibles que sur les plans de niveau supérieur.
Pas de support multilingue
Reporting only available on the $79+ plans
Staff accounts are limited by tier plan
Inventory locations are limited by tier plan
Limit of three options per product, difficult for scaling larger inventories.
FAQs
Question: Is 3dcart better than Shopify?
Answer: 3dcart is a good option for companies that are on a budget. 3dcart offers a variety of worthwhile features for a relatively low cost. Although Shopify is more expensive, its features do support the extra cost.
Question: What payment processors are available with ThriveCart?
Answer: Currently ThriveCart supports Stripe, PayPal, Authorize.net, Apple Pay, and Google Pay. ThriveCart is also considering additional partnerships. Any current customer will be able to take advantage of free future updates.
Question: Does ThriveCart integrate with Zapier?
Answer: Yes. ThriveCart integrates with Zapier along with top marketing software, autoresponders, and membership platforms.
Question: Can I ship physical products with ThriveCart?
Answer: Yes. ThriveCart supports shipping and fulfillment of physical products. The platform integrates with Shippo, Printful, Disk.com, and Kunaki.
Question: In what countries can I use Shopify?
Answer: Shopify is available in nearly every country on planet earth.
Conclusion: Which One is Better ThriveCart vs Shopify?
ThriveCart vs Shopify is both good options when it comes to eCommerce shopping cart features. Shopify has powerful eCommerce tools and supports dropshipping, whereas ThriveCart is better for optimizing your shopping cart and increasing conversions.
ThriveCart has an advantage over Shopify with its one-time payment for the software (limited time offer). Shopify may have a low monthly fee, but integrations needed to run the platform to its full potential can add up quickly. In most eCommerce situations, ThriveCart is your best bet both in features and in price.
Plus, if you like both platforms you can always integrate ThriveCart and Shopify. Taking advantage of their top features can keep you one step ahead of your competition.